Among the daintier things in life, the wealthy social class of England in the 1800s popularized afternoon tea as a meal. With a history that involves members of England's constitutional monarchy, afternoon tea can be enjoyed at home, at hotels, and at garden parties at Buckingham Palace. My latest trip to Victoria, B.C began with an afternoon tea at the Fairmont Empress, a hotel known for its housing of the royal family. It was a delicate and delicious experience and I hope to capture as much of the atmosphere in today's blog post.
Disclosure: I was a guest of a complimentary tasting experience. All opinions are my own.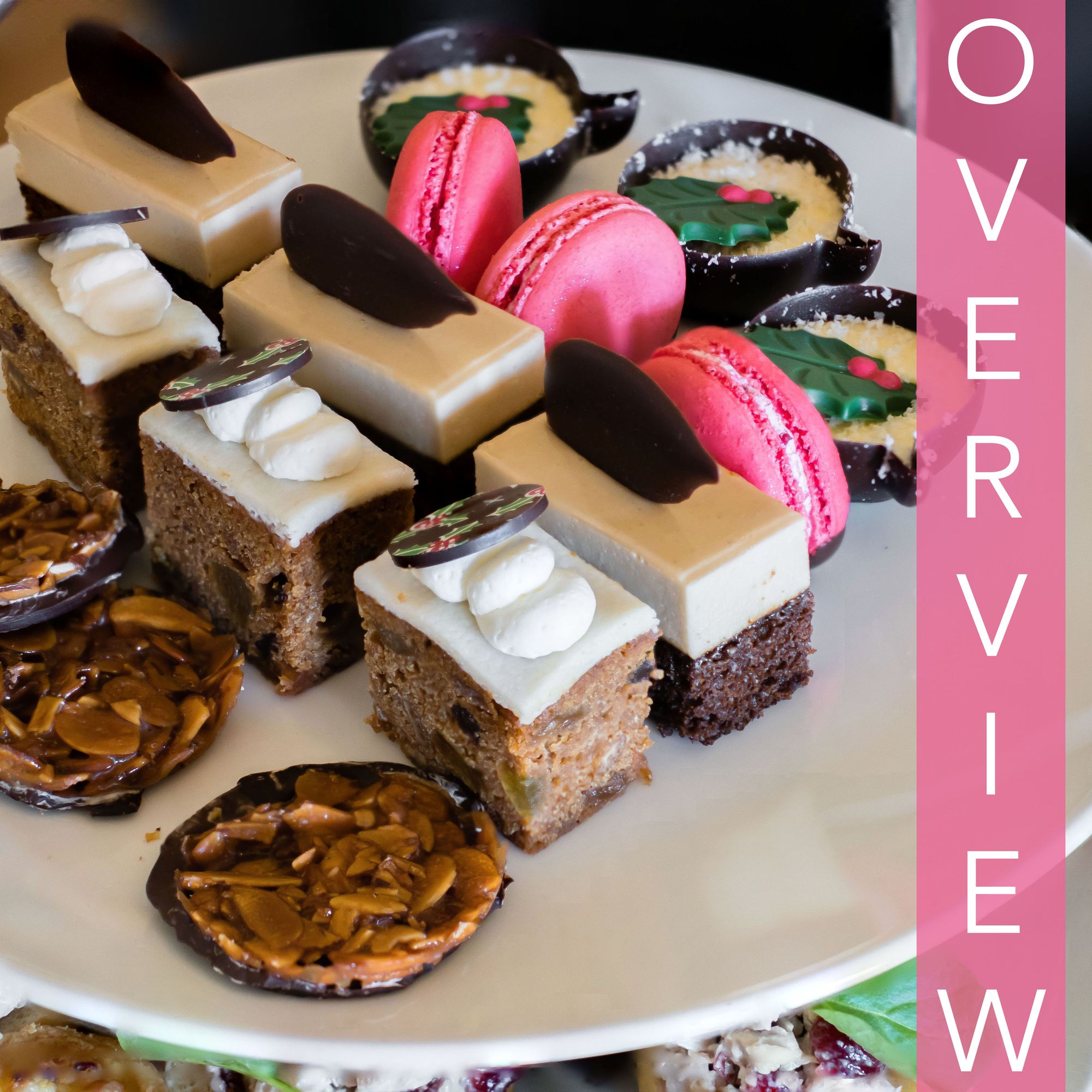 Afternoon Tea:
Team Tastic came here for a weekday afternoon tea and I enjoyed the following on the Festive Afternoon Tea Set ($78/person):
Tea: 1907 Orange Pekoe
Bottom Layer: Signature Empress Raisin Scone w/ house-made clotted cream and lavender strawberry preserve
Middle Layer: Heirloom Cucumber on Rye, Cold Smoked Salmon on Blini, Turkey Salad on Brioche, Honey Ham and Gruyere Quiche, and Chevre Tartlet
Top Layer: Mandarin Cremeux, Empress Christmas Fruit Cake, Maple-Spiced Delice, Crunchy Almond Florentine, and Cranberry & Chocolate Macaron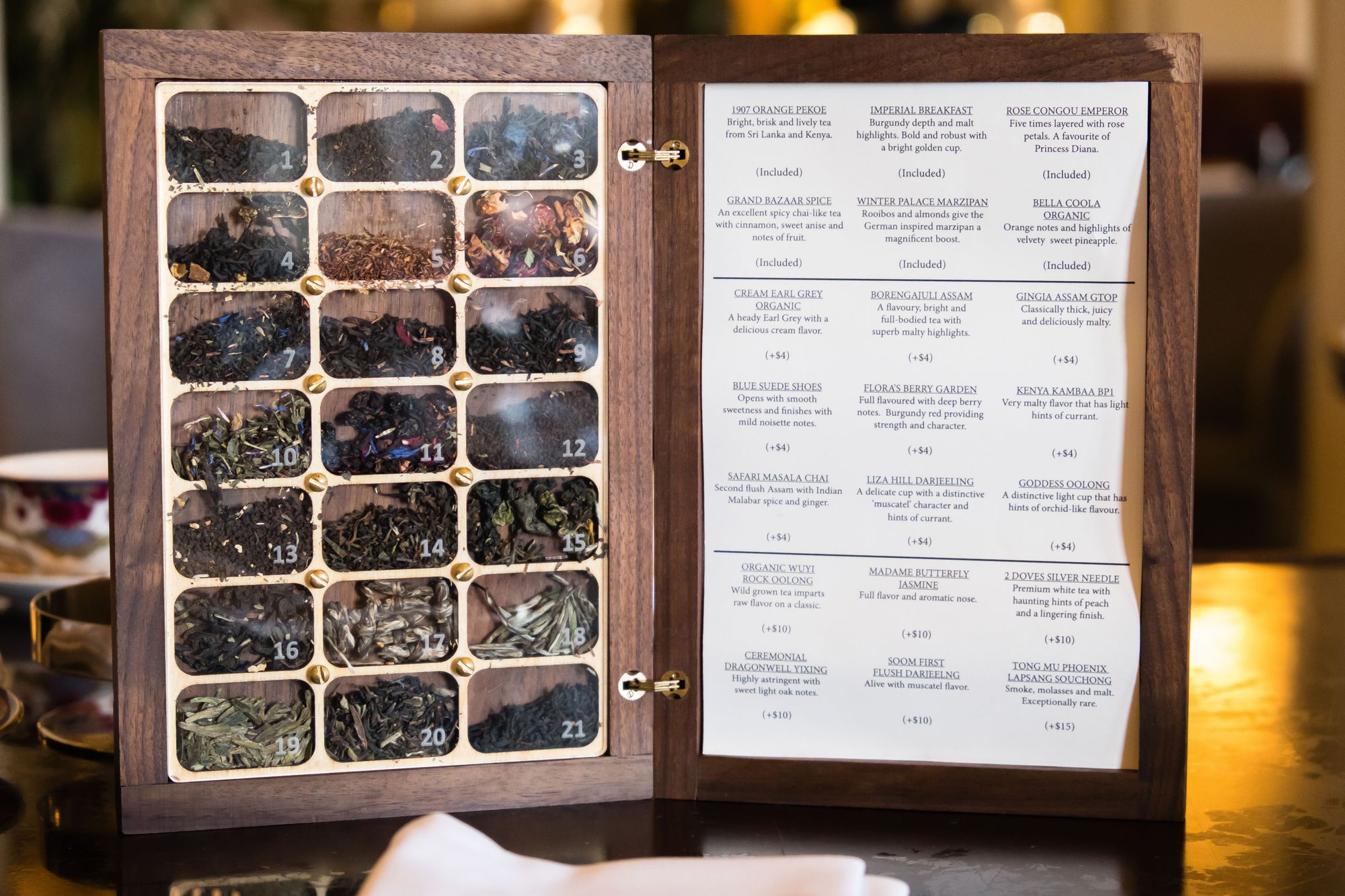 There's actually a huge selection of teas, 6 of which are available at the base $78/person. I opted for the 1907 Orange Pekoe which was the most popular tea. Featuring bright and brisk notes, this tea (of Sri Lanka and Kenya) was a classic flavour which served well in rinsing my palate in between bites.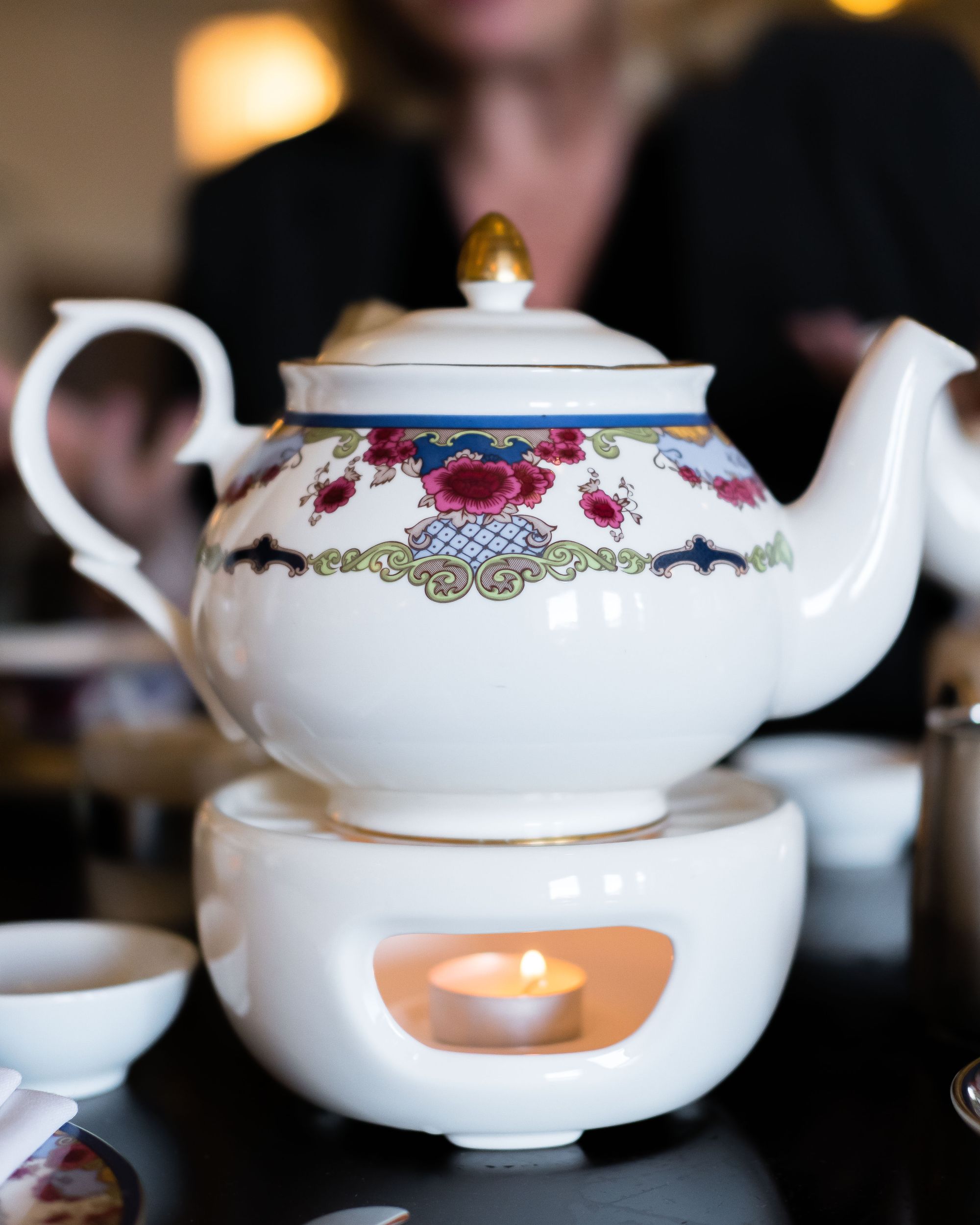 The teas all come in ornate teapots and an easy-to-read timer for best steeping practices. Despite the self-serve nature of tea, our server made time to come check in on how long I wanted to steep my tea and to provide top-ups into my teacup.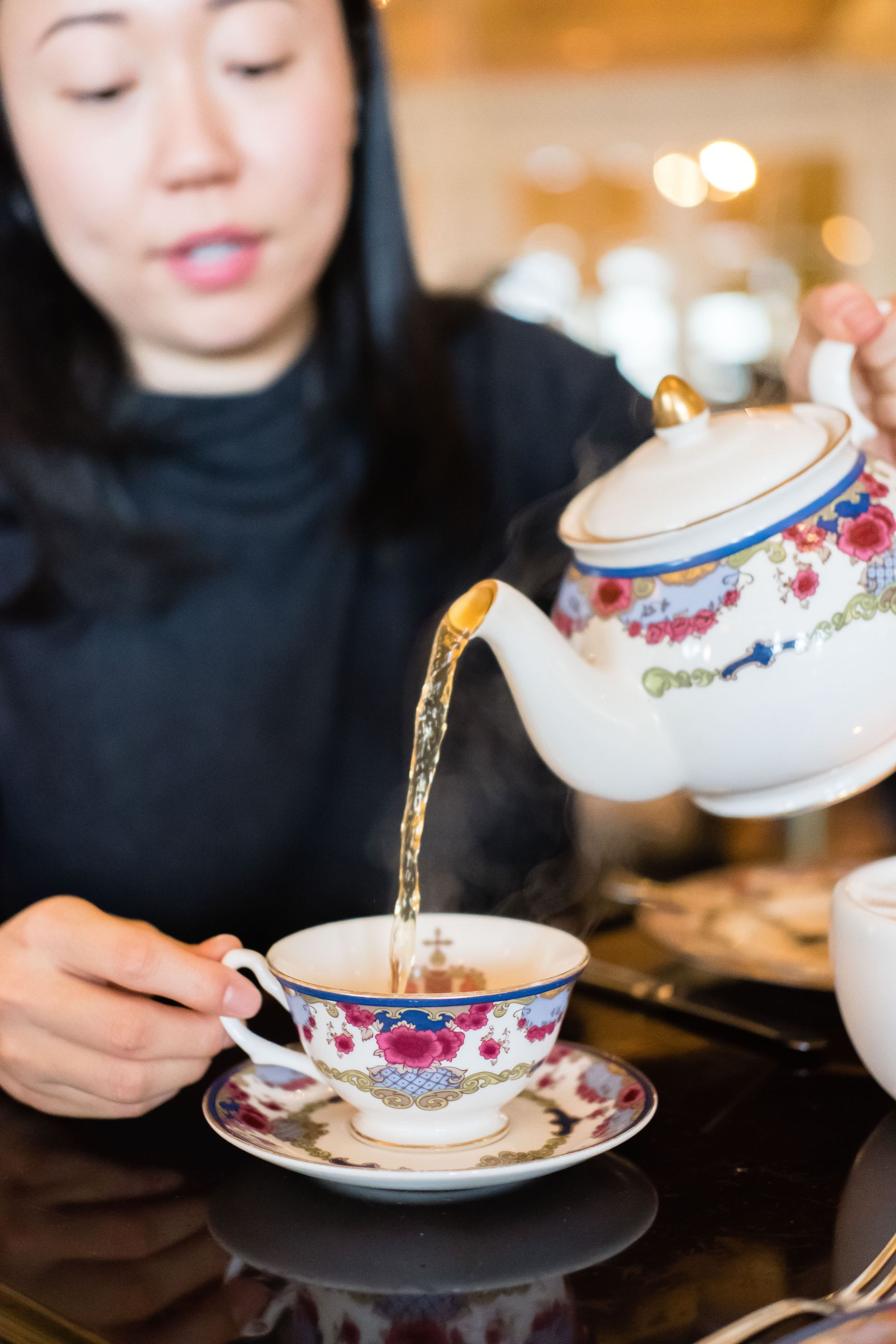 Starting with the bottom layerof our afternoon tea tray, we had a signature Empress raisin scone. This was accompanied by mini-dishes of house-made clotted cream and lavender strawberry preserve. In addition to everything being made in-house, the lavender was also grown on-premises in the hotel's rooftop garden.
These scones were pretty fluffy and my favourite spread out of the two was the clotted cream. The preserve was especially runny (recall that preserves are naturally runnier compared to jam) but I think this would have been a better spread with a little more pectin. In my few moments of classiness I can't be seen with preserves spilling over my scones, you know? The clotted cream though, spread like a dream, had a bit of sweetness and invited additional applications with each bite into my scone.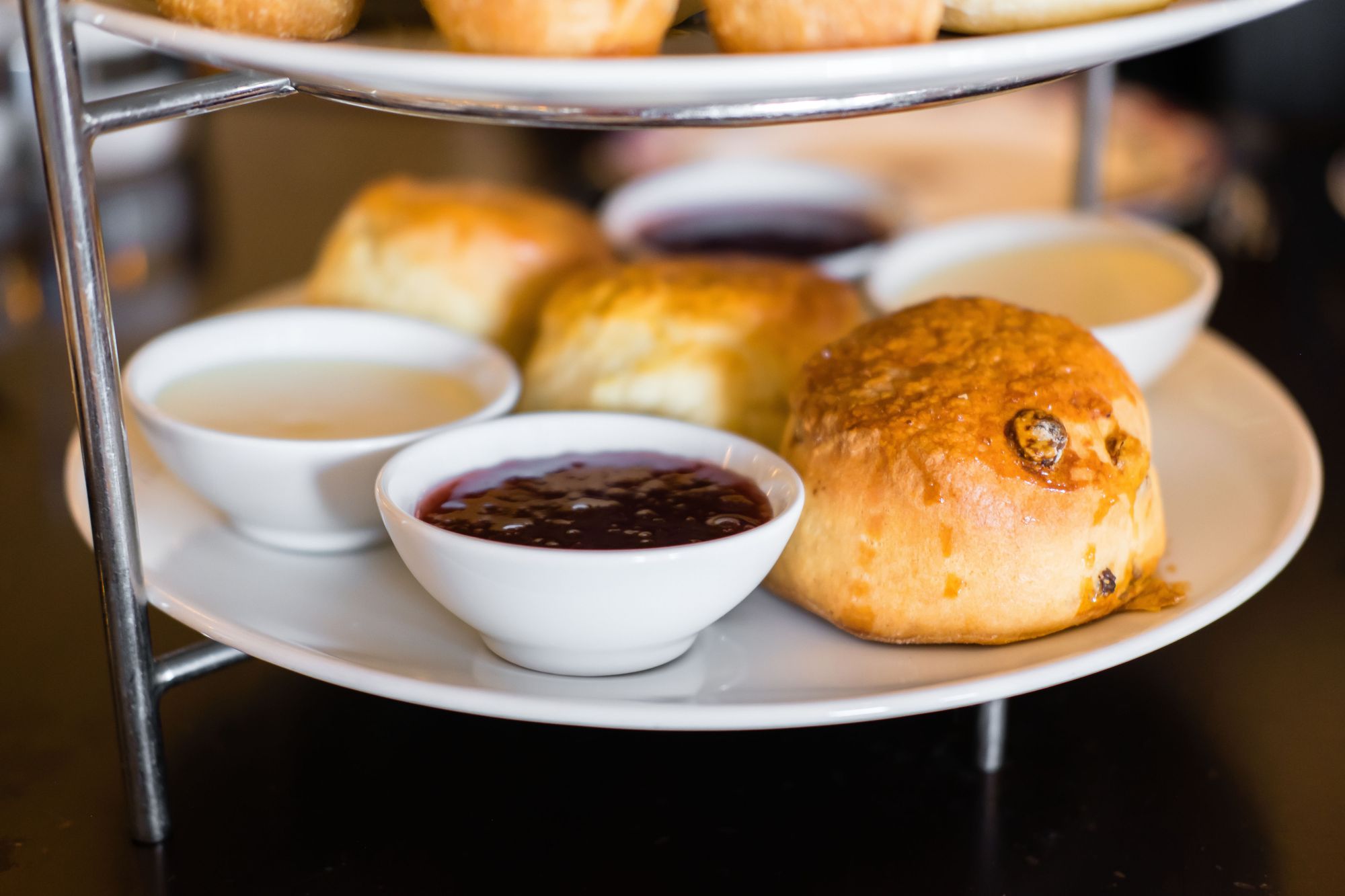 Moving onto the middle layer, this was the savoury section of afternoon tea. Amongst the heirloom cucumber on rye, cold smoked salmon on blini, turkey salad on brioche, honey ham and gruyere quiche, and chevre tartlet, all were very finger friendly and just the right size for optimal "pop into your mouth" consumption.
Out of the five treats on this layer, the highlights for me were the heirloom cucumber on rye and the cold smoked salmon on blini. I thought the heirloom cucumber on rye was a cool play on the age-old tradition of cucumber sandwiches and had a very complex flavour profile. The cold smoked salmon on blini was a heaping helping of smoked salmon on a pancake-like base. This had just the right amount of dill and crème fraîche and I felt I could have spent an entire afternoon tea eating this smoked salmon.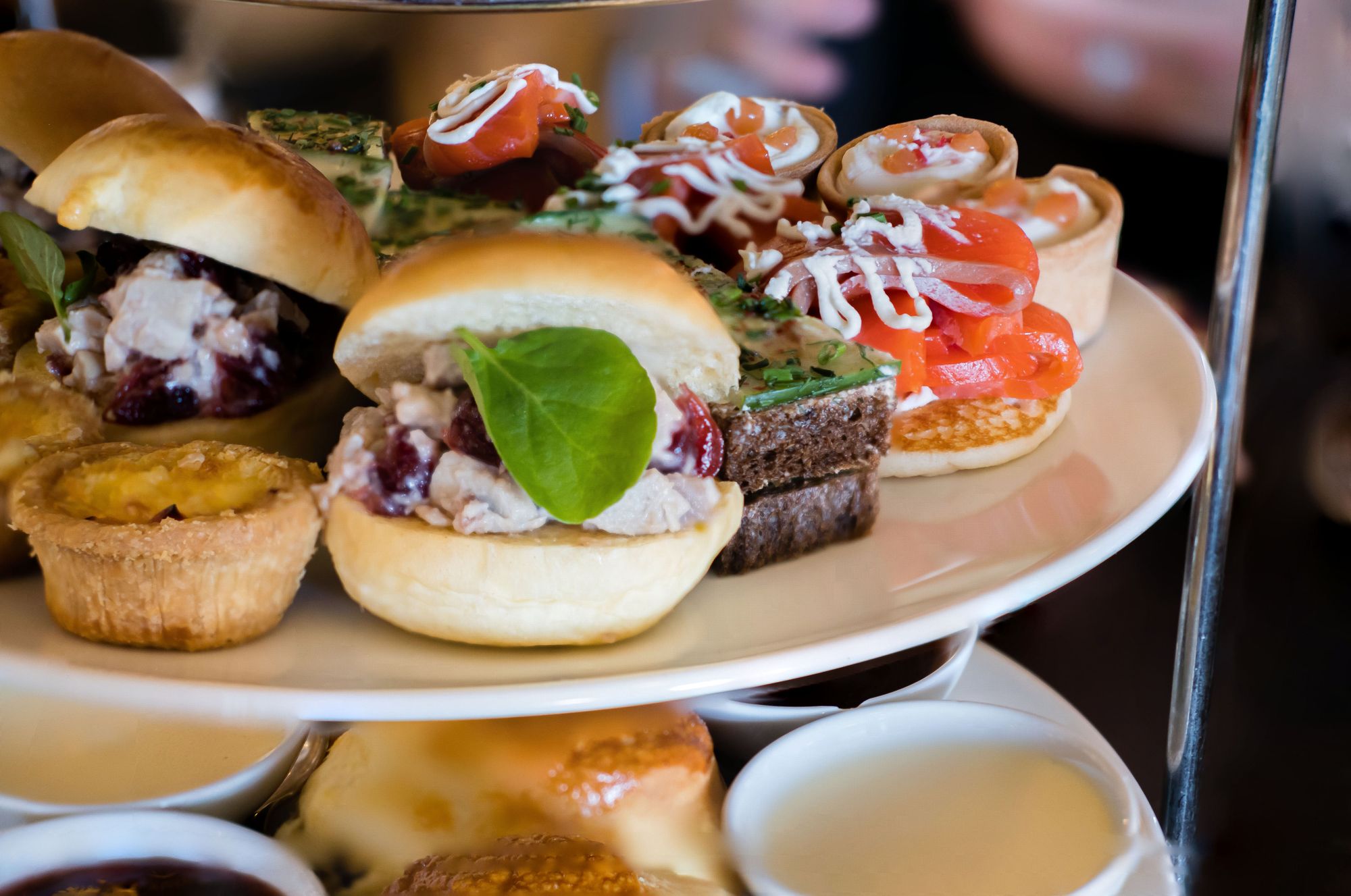 Making our way to the top layer, the desserts waiting for us included a mandarin cremeux, Empress Christmas fruit cake, maple-spiced delice, crunchy almond florentine, and cranberry & chocolate macaron. I'm pretty open to all desserts but the maple-spiced delice took the cake for me in today's session. This was a rich maple mousse layered with traditional gingerbread sponge cake. The maple and gingerbread made for great flavours to dance on my taste buds and I loved that this looked like a mini opera cake. Another special mention must be the cranberry & chocolate macaron which had a terrific amount of chew and form. The extra dip of chocolate added a good amount of charm to differentiate from the usual macarons.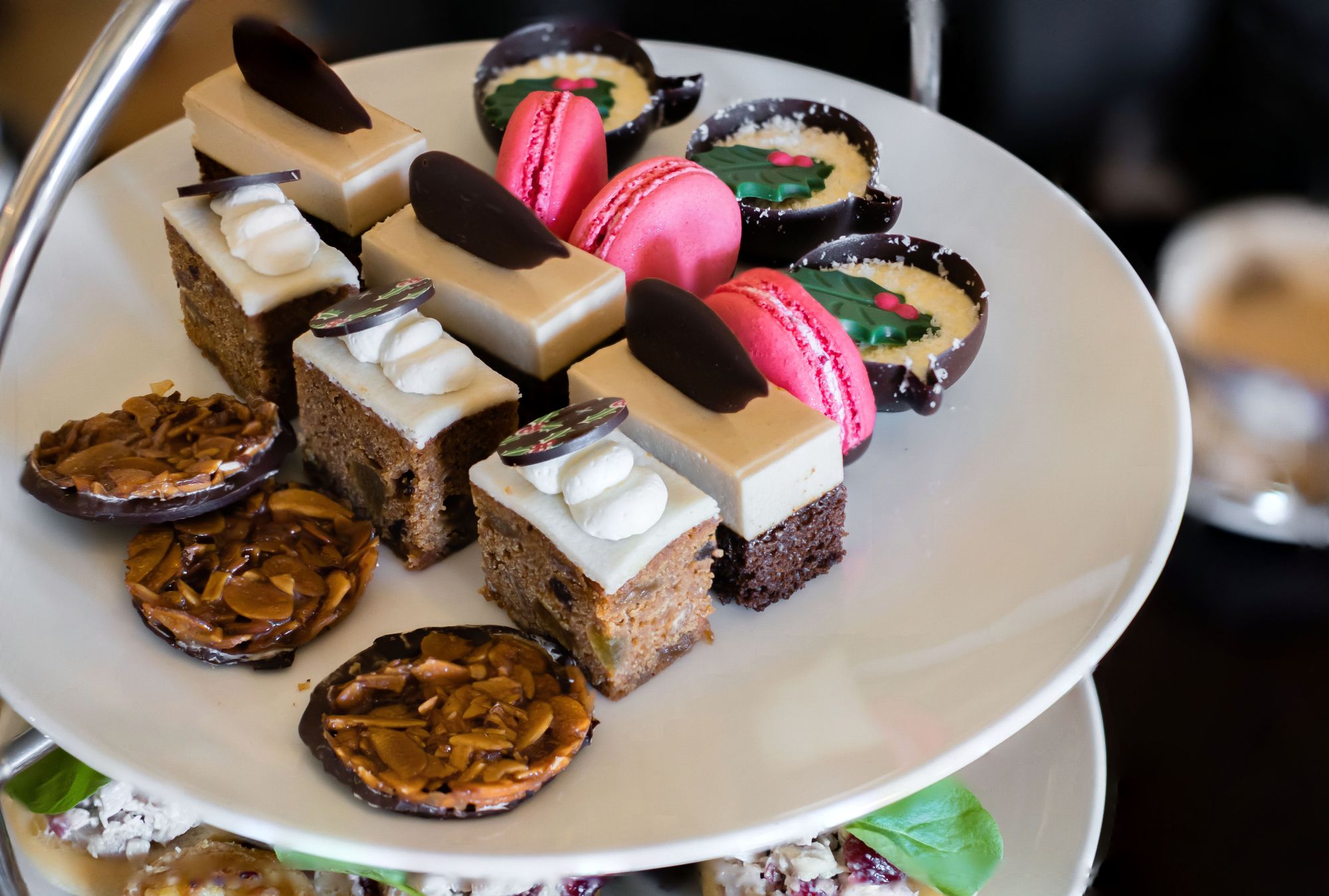 Features:
Afternoon Tea at the Fairmont Empress takes place in the Lobby Lounge. The space has been recently renovated in the early 2010s but a lot of the main structural components (e.g. columns, solid wood tables) remain in the room. As you might guess, the Lobby Lounge was the original reception lobby of the hotel prior to moving the reception lobby to the northwestern entrance. While sitting in this room, I was just thinking "Wow, there is so much history living in this room from royals to cultural events." It was a cool feeling dining in a room older than my grandparents.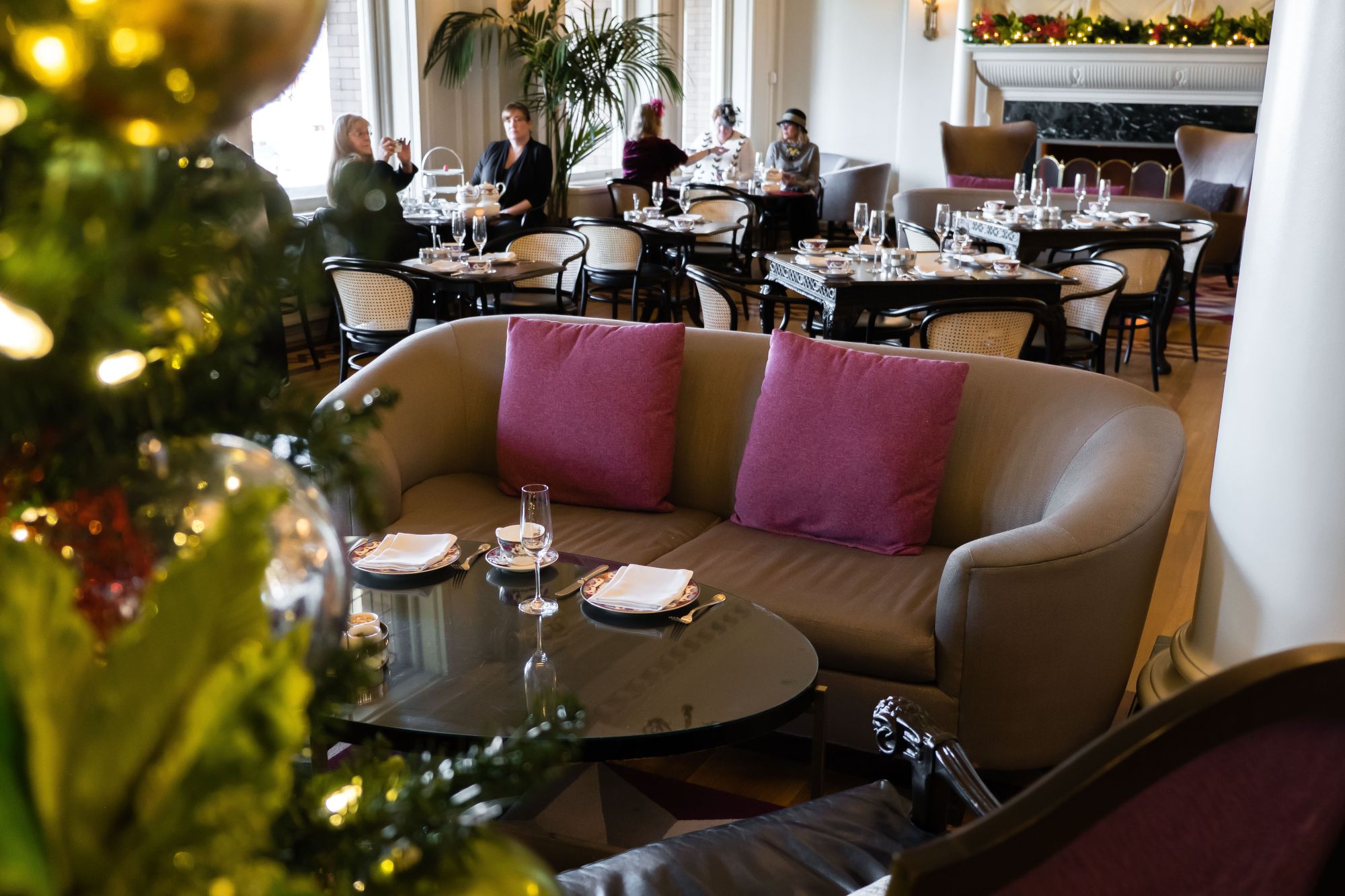 To provide more ambiance to the space and enhance one's afternoon tea, there will often be performances in the Lobby Lounge. On our visit, a pianist was playing classical hits from a grand piano. And because it's December, select days will also see a Christmas choir come in for carols.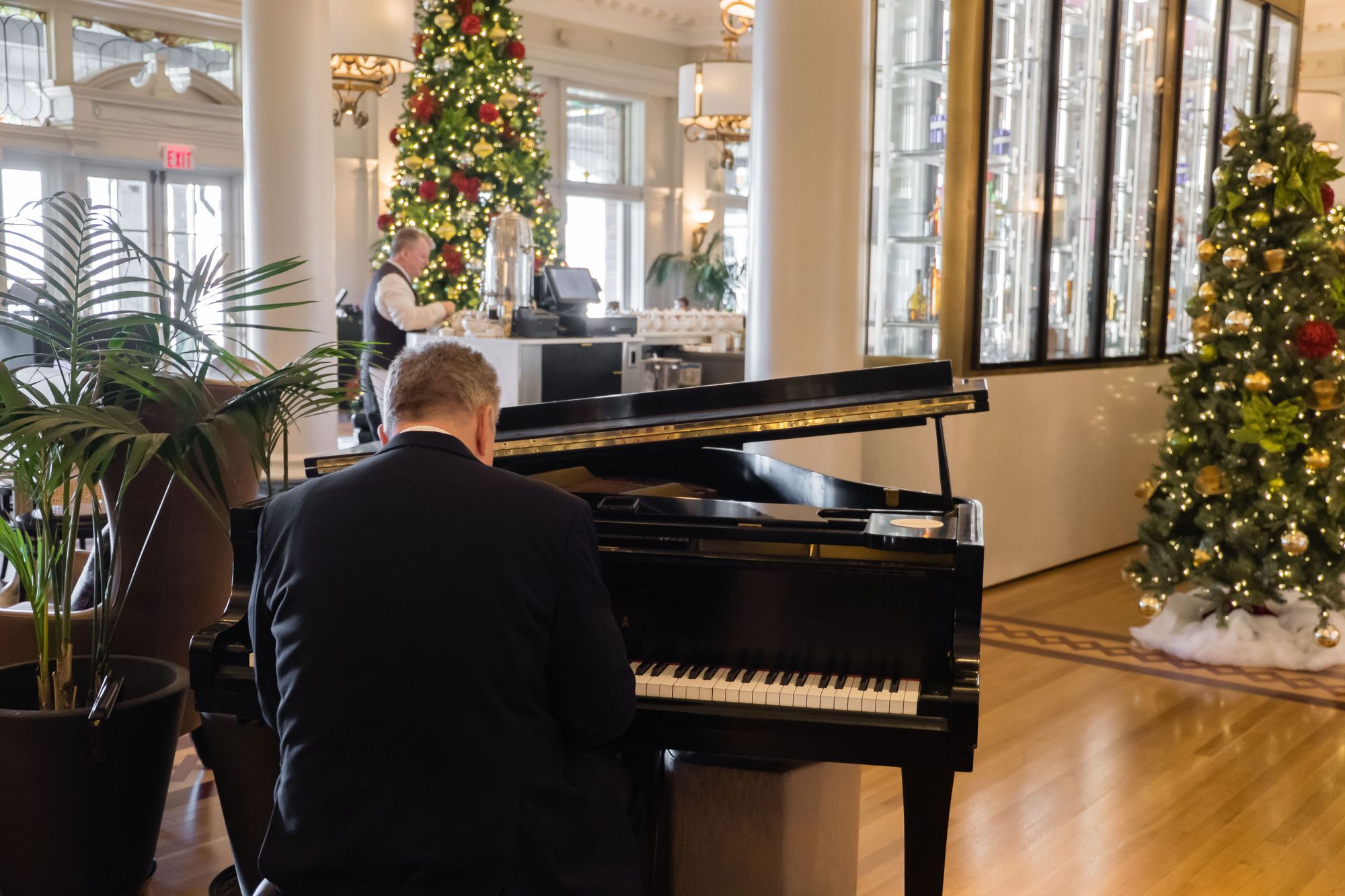 The vibe inside the Lobby Lounge is cozy for sure. On our visit, the sun was shining and lighting up the entire room with a soft light. Cute Christmas decorations also added a homey feel to the atmosphere.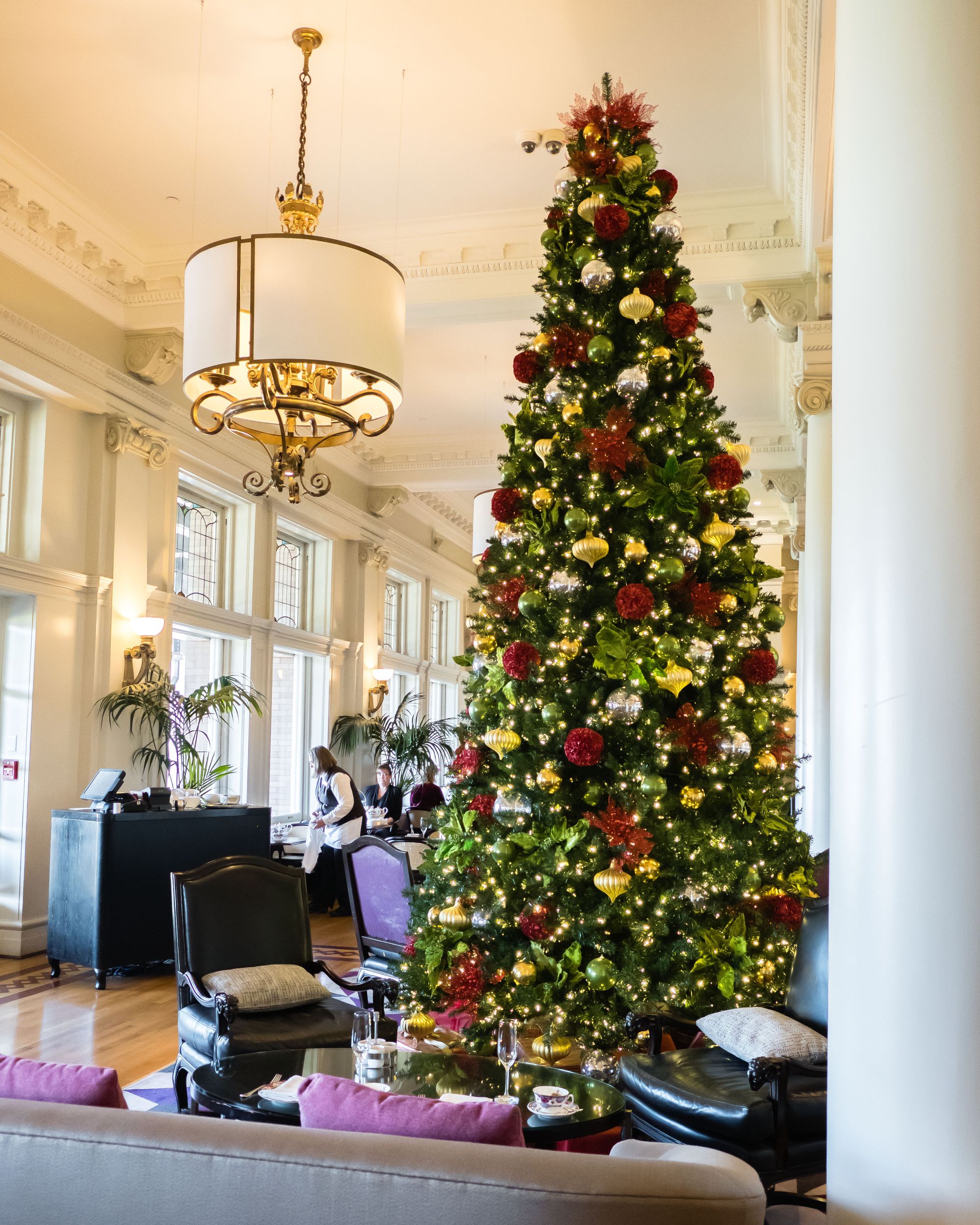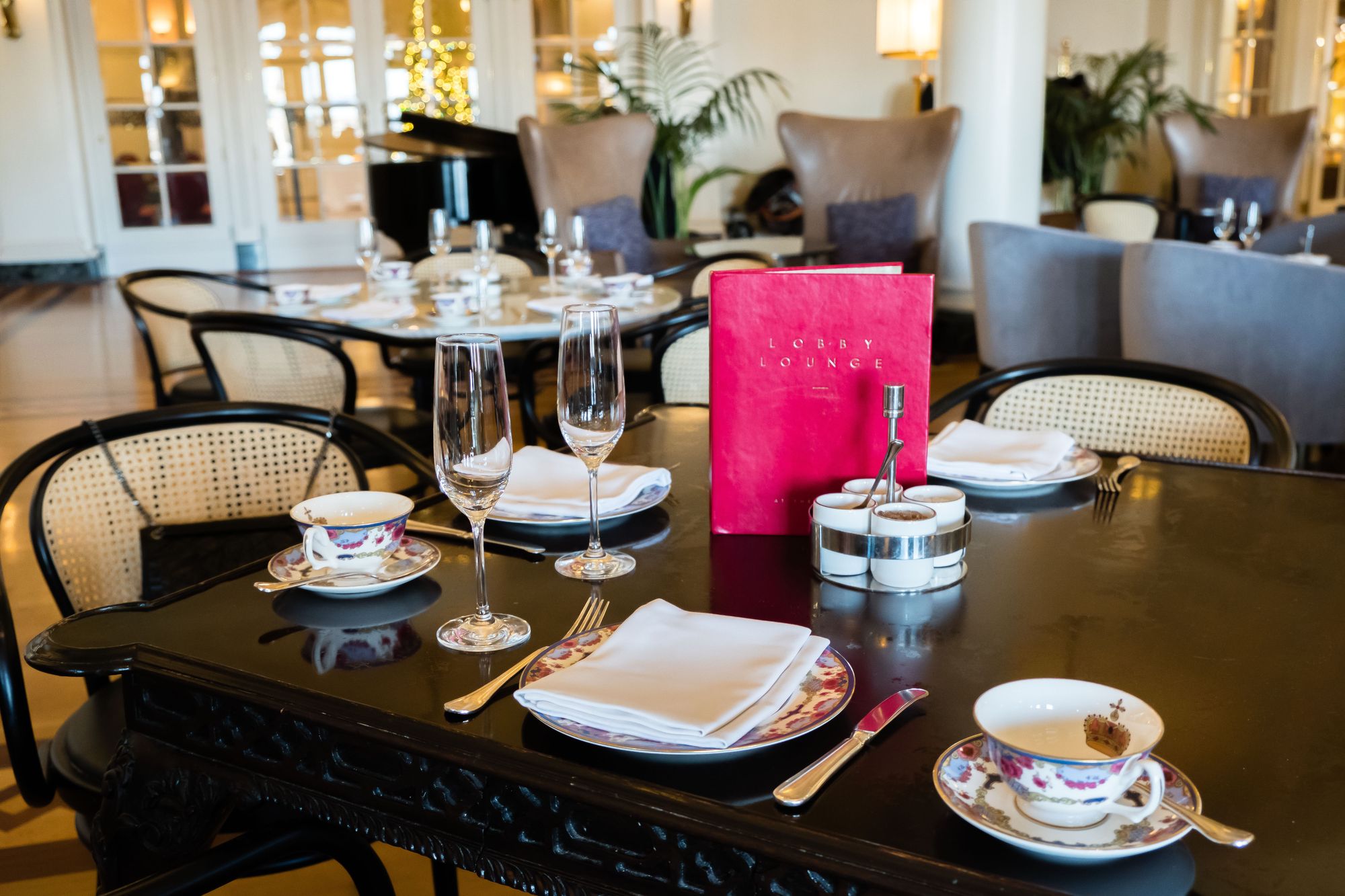 Final Thoughts:
One-liner: Afternoon tea with huge history and some cool twists on the British classic afternoon meal (bless your heart, Anna Maria Russell)
Highlight: Maple-Spiced Delice
Price per person: $78+/person
Would I go back? Yes for a special event.