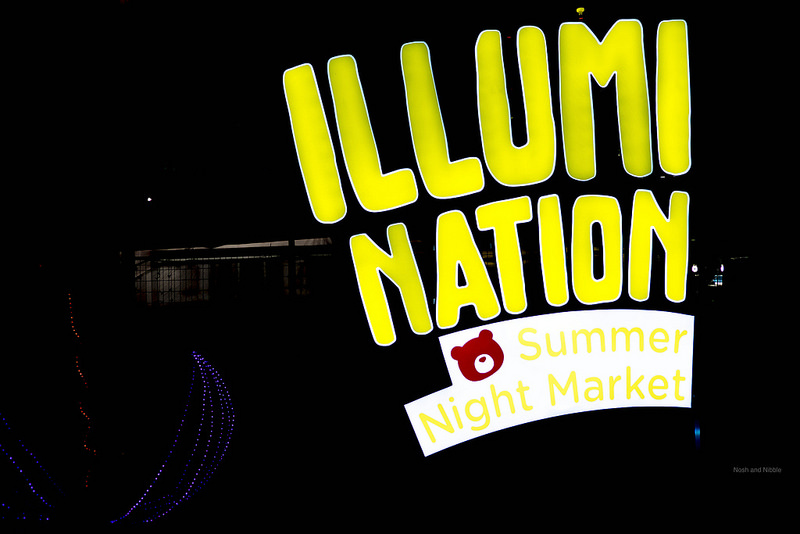 Whether you think it's already too hot or not, summer is on its way into Vancouver. With the outdoor event season picking up, the Illumination Summer Night Market seeks your attention when it comes to fast, fresh outdoor Asian food and drinks with its numerous stands. There are 60 vendors (food/drink/dessert), and I got a taste of 25 of them.
As this will be a very long article, I've condensed my comments to the taste of items and whether this is something unique to the night market.
Disclosure: This was a complimentary event hosted by ChineseBites and all opinions are my own.
Food:
I had the following food items:
Dragon Crepe with Luncheon Meat ($5 + $1)
Red Bean Taiyaki ($6)
Chicken and Lamb Skewers ($11/5 skewers)
Siu Mai Dumplings ($3)
Assorted Skewers in Chili Sauce ($5/6 skewers)
Bubble Waffle ($4 or $5)
Dim Sum Combo
BBQ and Deep Fried Squid Mixed ($12)
Deep Fried Squid ($8) and Deep Fried Chicken Nuggets ($7)
Spicy Crawfish ($10)
Porky Fries ($6)
Cold Noodles ($4.75)
Cheese Potato ($10)
Chinese Escargot Rice Noodles ($8)
Hurricane Potato ($5)
Wheat Gluten ($8/6 skewers)
Various Skewers (Kelp, Lotus Root, Potato, Black Fungus, Beef Tripe, Chicken Gizzard)
($8)
Old Wang Noodles (~$7)
Radish Cake
Fried Dumplings ($5/5 dumplings)
Lamb Rack ($5/1), Lamb Skewer ($5/3), and Baked Cake ($2/1)
Pork Belly Cone ($7)
Szechuan Beef Jerky ($9)
Beef and Lamb Skewers ($3/skewer)
Canteloupe Shaved Ice ($10)
There's more than meets the eye with the Dragon Crepe. This hefty roll of hoi sin sauce, noodle, greens, and meat was good value at $6 and is what I'd recommend for bargain calorie hunters.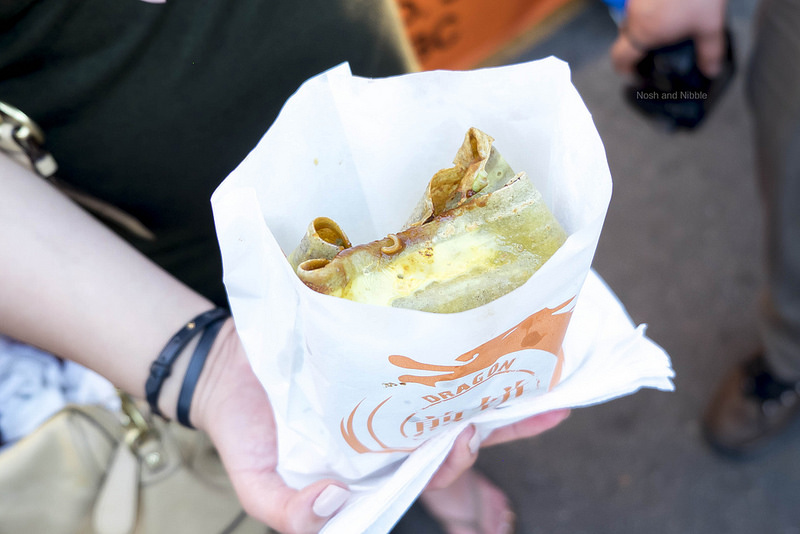 Next to Dragon Crepe was a taiyaki stall which served up fried dough shaped as a fish and filled with ice cream, a chocolate churro snack, red bean paste and whipped cream. I could definitely eat one of these by myself to start off my night market adventures!
These Chicken and Lamb Skewers were incredibly juicy. I'd definitely recommend stopping by at least the chicken if you're not into red meat. For your religious friends, the meats at Xin Jiang A Fan Ti are Halal meats and can be found under the yellow stall banner.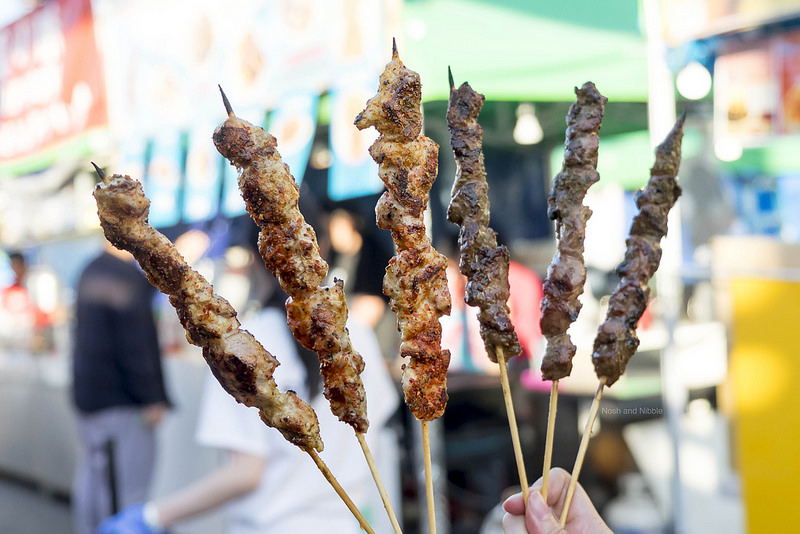 Not too much to say about this serviceable Siu Mai from Lucky House other than the fact it looked better than Top Wok's version.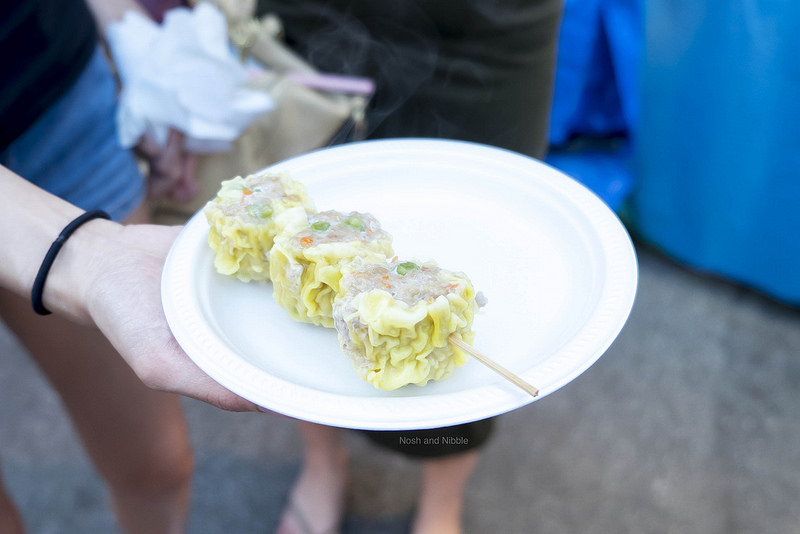 For something a little more adventurous, the skewers from Yuan's Chuan Chuan Xiang have some pretty wild flavours made all the more flavourful with the numbing chili oil dressing the skewers are submerged in. Those who don't like eating uncommon animal parts may want to stay away.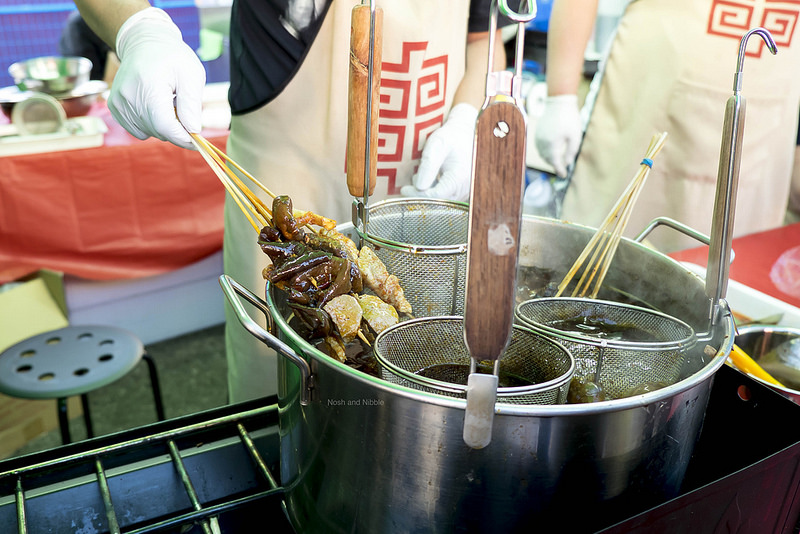 Another night market classic, the bubble waffle. These had a chewy egg filling which in mind opinion is much better than the bread filling some places use for their bubble waffles.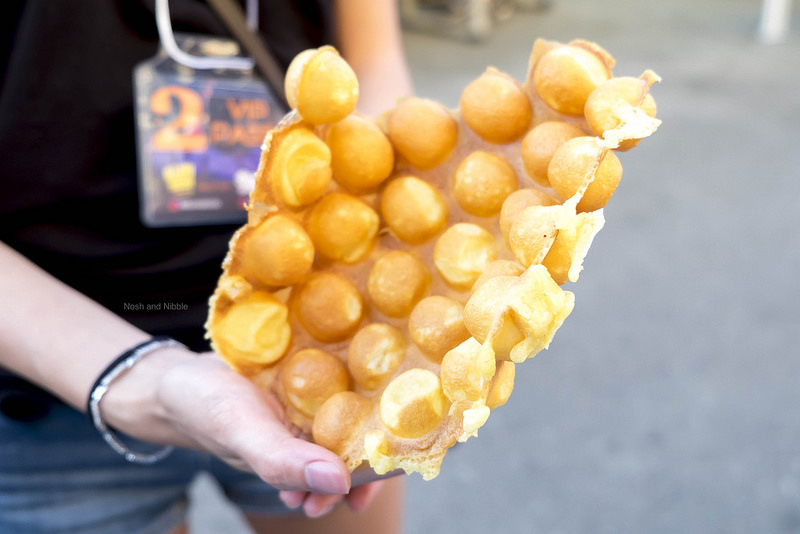 Night market isn't the same without a staff serving up mass carbs. The fish balls at Top Wok weren't bad but everything else was either better somewhere else or just not in my usual wheelhouse of night market.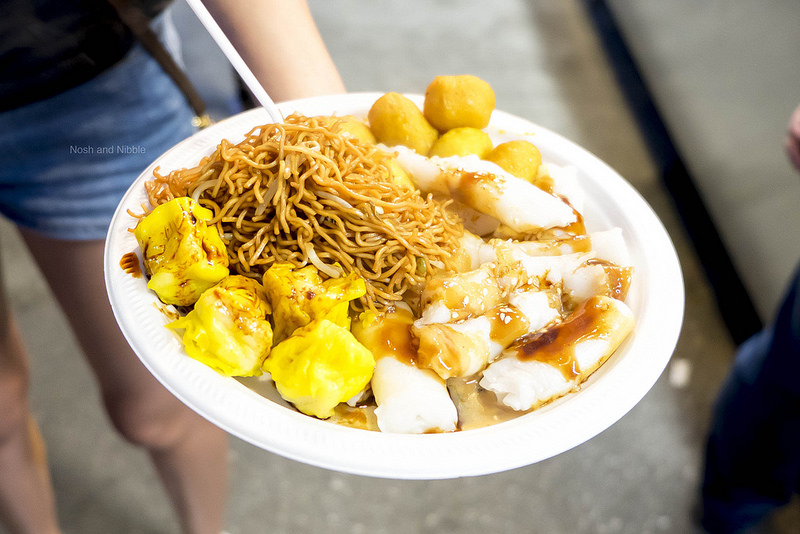 Between the Deep Fried and BBQ Squid, those who aren't health conscious should get the deep fried squid. These had a tastier seasoning than other vendors in the night. Otherwise, the grilled squid are also serviceable and come with a unique sauce mix.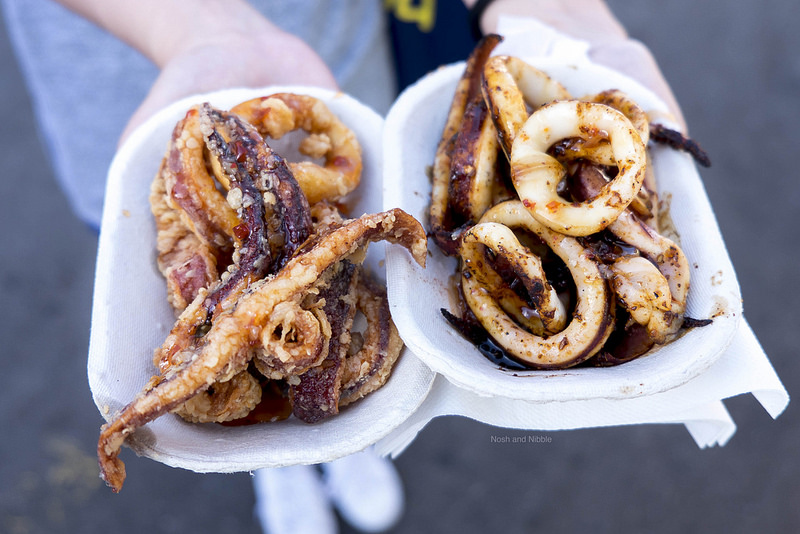 True to Taiwanese night markets, Taiwan Snacks offered tasty Deep Fried Chicken Nuggets and Squid. I heartily believe a night market experience is incomplete without deep fried chicken nuggets. Get these and share!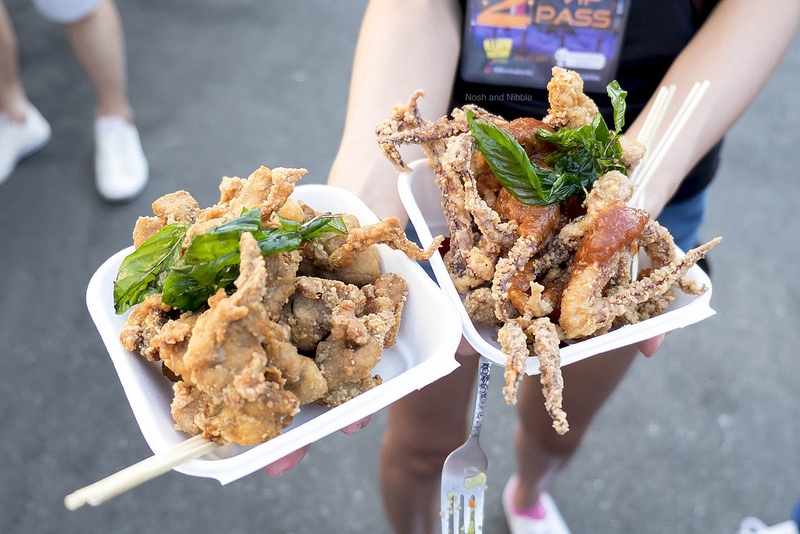 For something really exotic, I recommend the Spicy Crawfish. It's hard to find fresh crawfish, these folks import it, and if you're nice enough, will even deshell them for you so all you have to do is suck out the butt. These were a unique experience that I would warrant a visit to this night market for.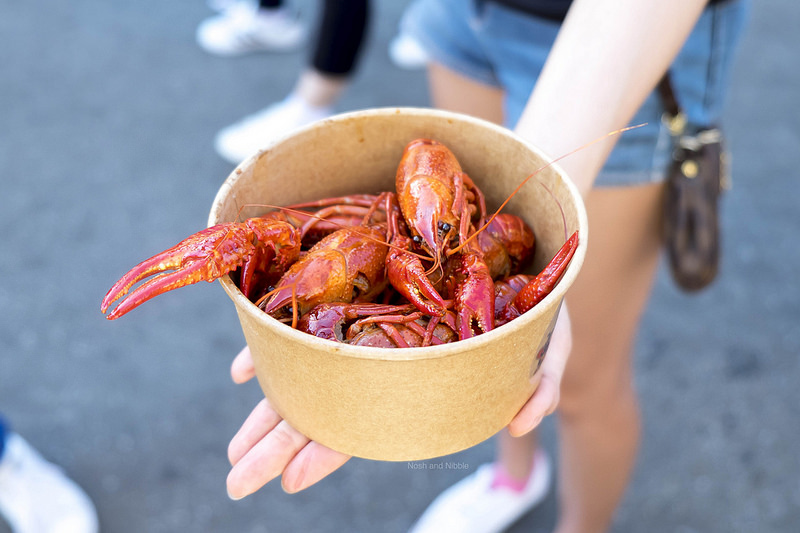 Porky Fries is another new stall this year, and their gig seems to be fried sweet potato croquettes stacked with spam, seaweed, and sesame. This wasn't my favourite, was eerily similar to the Cheese Potato below, and a little on the expensive side for a single skewer.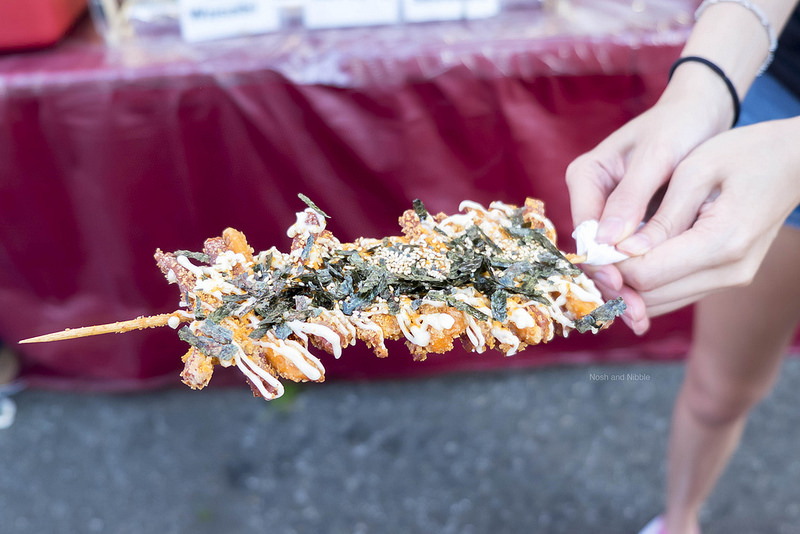 Feeling the heat from earlier skewers, my groups opted for spice-less Cold Noodles. This was a refreshing break with just enough flavour to keep me going. It wasn't a highlight by any means though.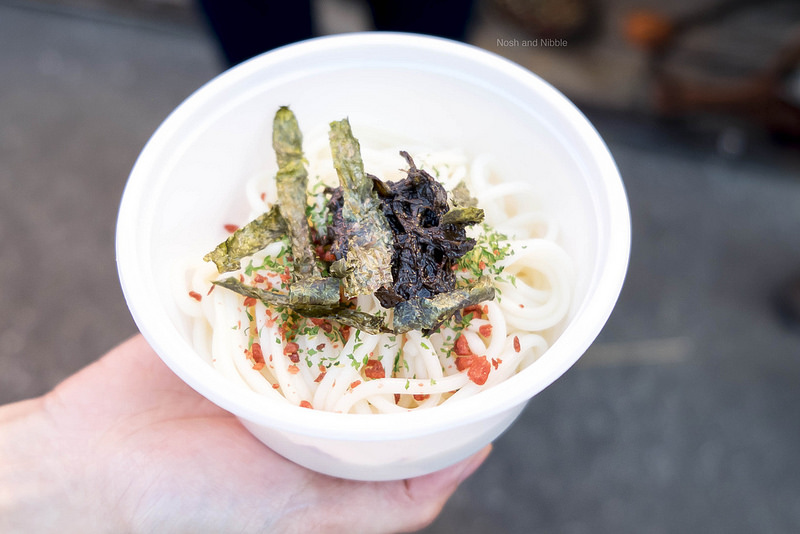 The Cheese Potato stand is a new addition this year, but this was not just a baked potato. It was a baked potato croquette filled with spam, processed cheese, and minor greens. I think this is worth a try but be careful not to get too full.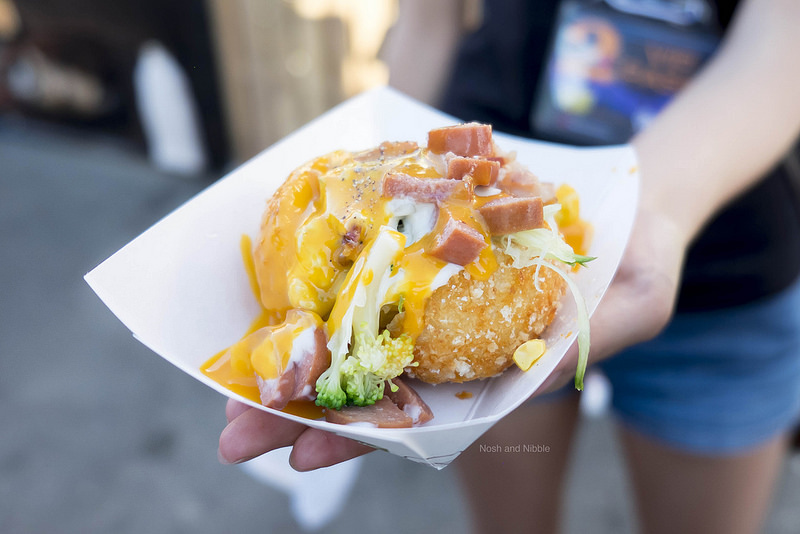 On the opposite of cold noodles we had Chinese Escargot Rice Noodles. I presume the escargot was part of the broth as opposed to the actual noodles. This left a satisfying numbing sensation in my mouth.
The Hurricane Potato came in our choice of one powder and one sauce. We opted for white cheddar and Korean spicy sauce. A great combination for thrill seekers, but the evenly fried potato coils would be tasty with any sauce. Make sure you ask for one!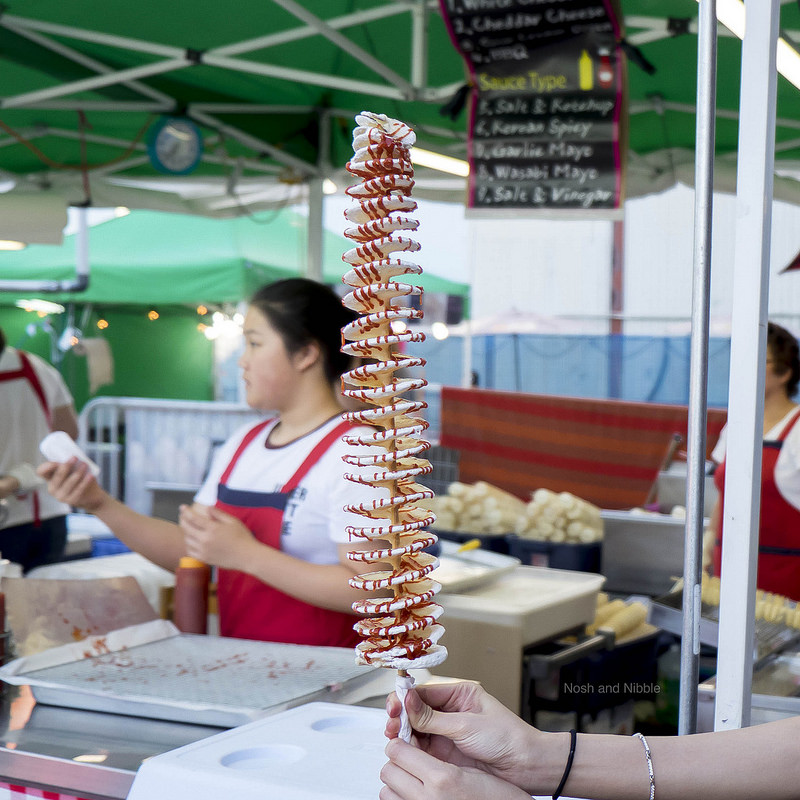 Ever hear of Wheat Gluten? Me neither! These tasted like stretch thick noodles that were thankfully seasoned otherwise they would have been tasteless.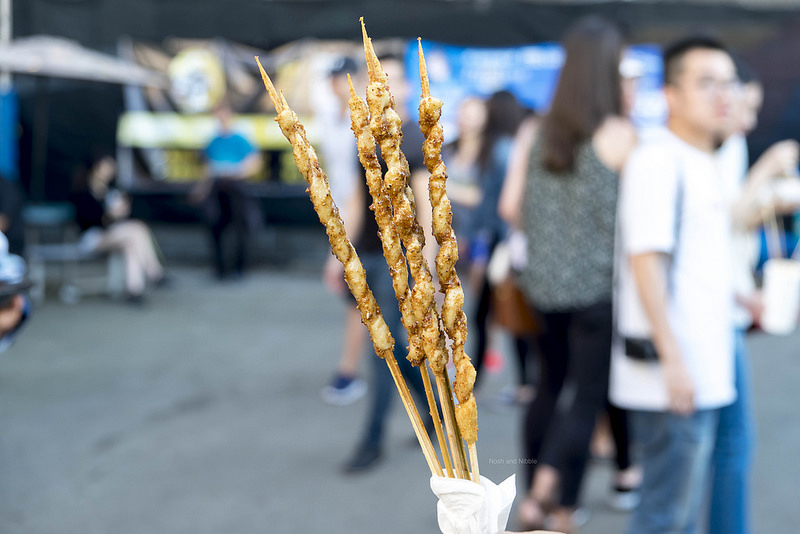 Back on the topic of alternative skewers, these skewers included kelp, lotus root, beef tripe, black fungus, and chicken gizzard. This was actually pretty tasty and the beef tripe full of flavour!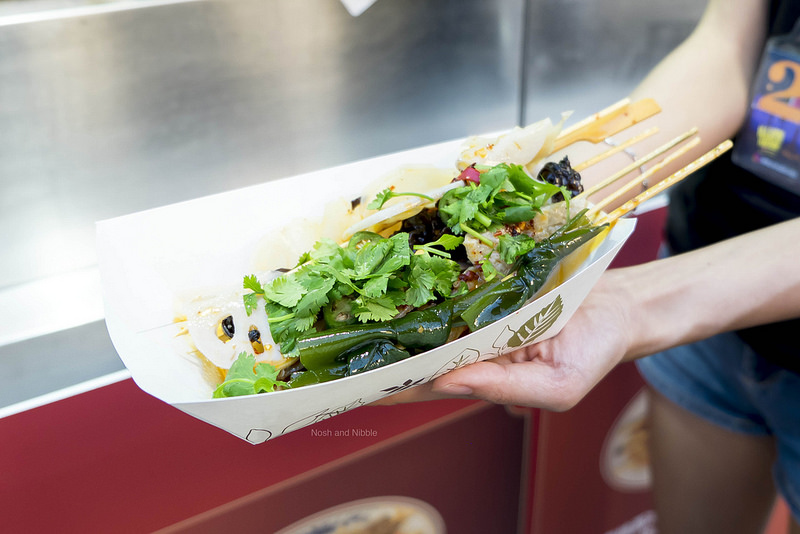 The Old Wang Noodles was a stall featuring a son and his grandma whipping up some classic village eats. These grilled rolls had mayo, sweet sauce, onions, and slices of spam rolled up into neat little chunks. These reminded me of traditional Taiwanese beef rolls, but with more oil and fake meat (spam).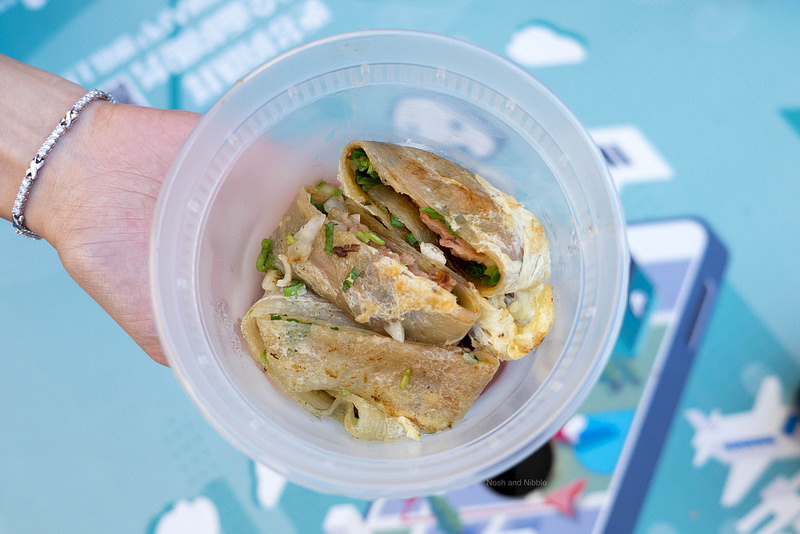 The Radish Cakes were very tasty with a flakiness that shredded easily and lots of savoury flavoured radish inside.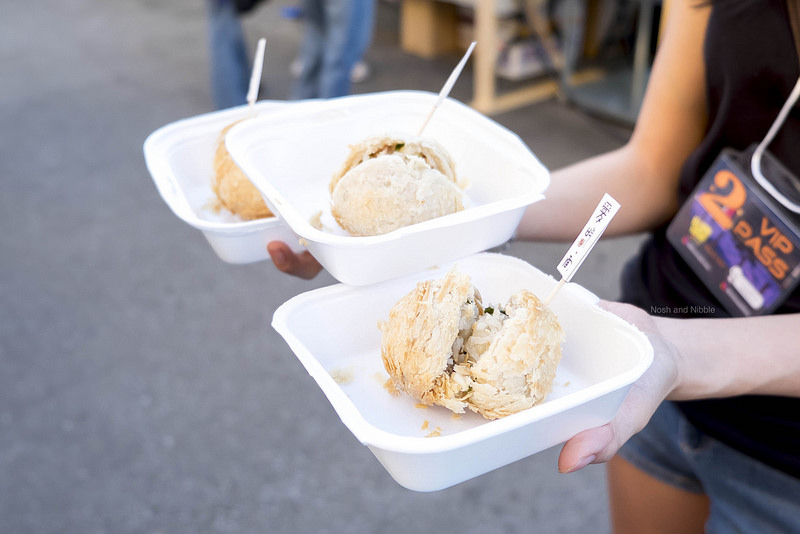 The fried dumplings had some good grilling on them but lacked much chewiness in the skin nor any meaningful crimping. I'd pass on these.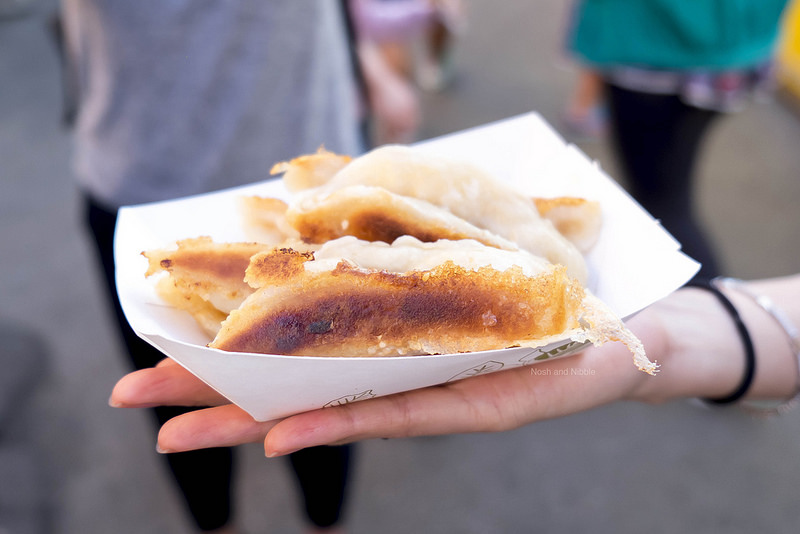 The menu at Shine Valley Lamb is quite vast. I would go back for their lamb rack (larger chunks) which was incredibly juicy compared to the lamb skewers (smaller chunks).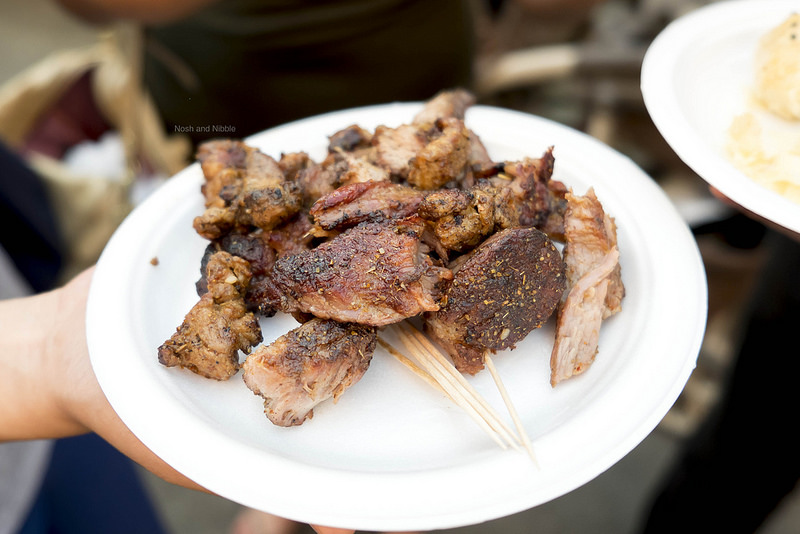 The Pork Belly Cone was a one-of-a-kind find at night market, but was a little small at $7, but it did contain real vegetables. Might be worth keeping track of if you're finding you're consuming too much meat but still want meat.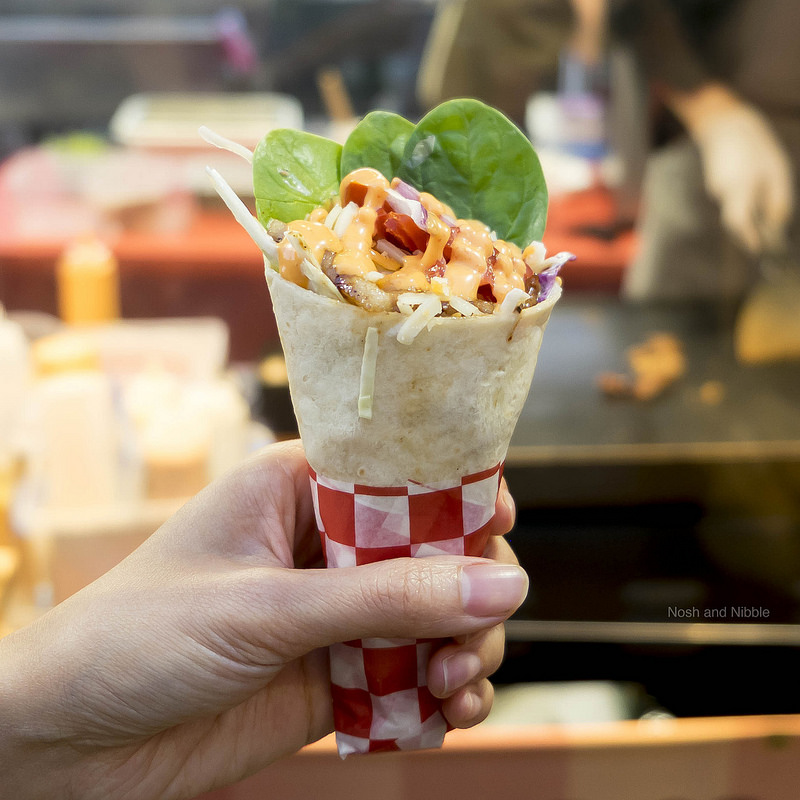 The szechuan beef jerky actually tasted pretty good. Unfortunately I watched the staff literally push this stuff out of a bag and into this bowl which made it slightly less appetizing.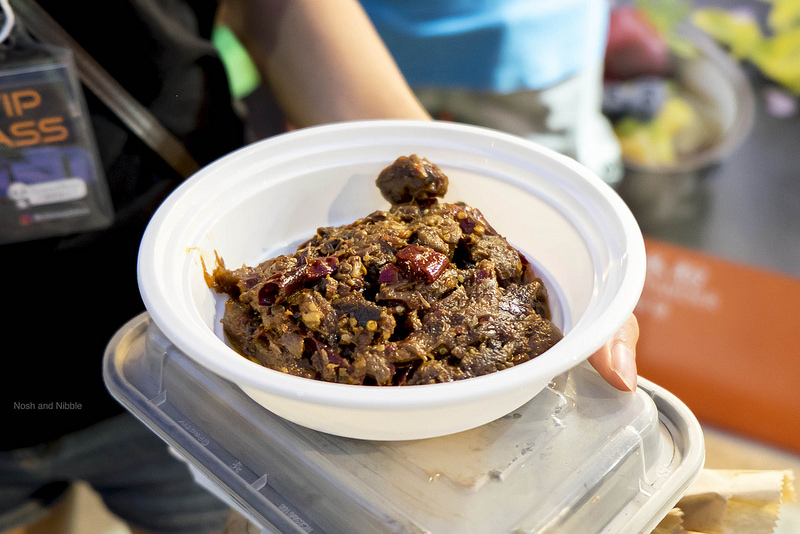 And more skewers, this time from the corner stall with the red banner. The beef and lamb skewers were not superior to the earlier skewers, but I'd be interested in going back for their quail skewers ($8 each)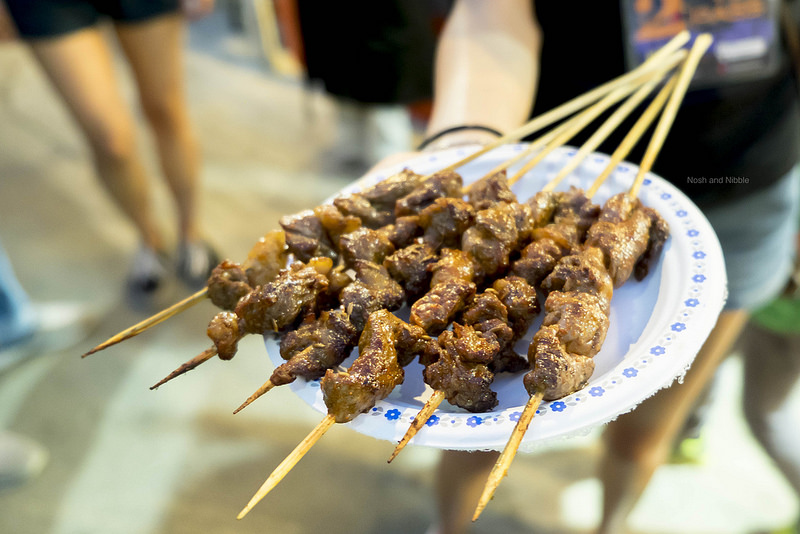 We finished the night with this canteloupe shaved ice. This was a carved out canteloupe perched atop a bath of ice mixed with condensed milk. After having so many savoury eats, this was a seriously good way to cool off and quench my thirst.
Features:
The Illumination Summer Night Market features a shopping area but I always have my most fun in the food area. There are 2 lanes and 3 columns of vendors, so the middle road can get kind of crazy. If you're looking for any squid, I'd recommend lining up early to avoid longer lines later in the night.
Otherwise, I'd recommend taking your time while perusing the food. Tasting the above eats took me and my group just over 3 hours!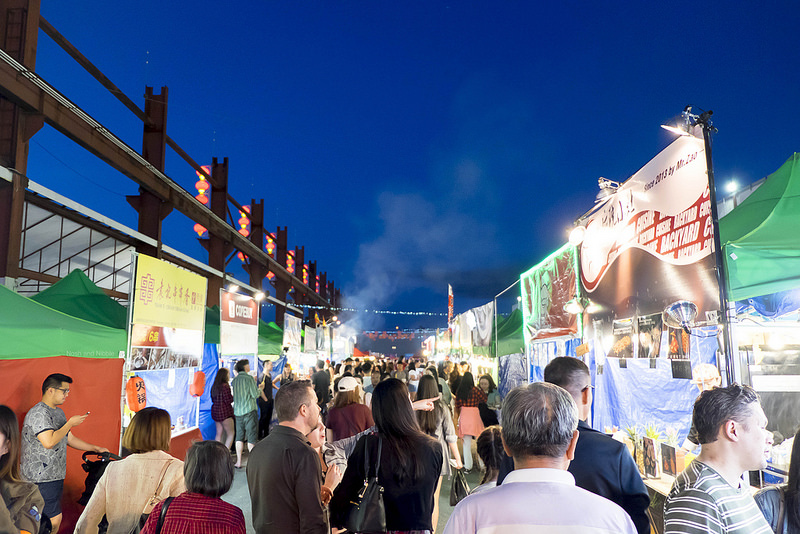 You might also be interested in my groupmates' opinions on everything. Find them at Foodgressing and C'est la vie a Maggi.
The Illumination Summer Night Market is open Friday/Saturday from 7pm-12am and Sunday from 7pm-11pm.
Final Thoughts:
One-liner: A good selection of Asian food and drink with smaller crowds than those seen at the Richmond Night Market
Highlight: Taiyaki, lamb rack, crawfish, dragon crepe, and any of the skewers
Price per person: $5-$30 depending on how hungry you are
Would I go back? Yes.