I've been told Hawaii is a pretty sweet food destination and having been to Honolulu myself, I tend to agree. With local foods including poke, poi, musubi, and some of the freshest pineapple, there's almost always something new for first-timers on these islands. Last Thursday I was invited to a media tasting promoting the work of 2 Hawaiian chefs, specifically in the Ka'anapali region on the island of Maui.
Disclosure: This was a media event and all opinions are my own.

Crave Ka'anapali - A Taste of Maui
Food and Drink:
Thursday's tasting event took place in Vancouver's Pacific Institute of Culinary Arts and I had a great taste of the following:
Kanaka Syle Poutine
Beef Cubes
Pork and Ahi
Traditional Poke
Açai Bowl
Sous Vide Chorizo-Spiced Tako
Joyride Cocktail
Kanakan is a term used to describe Pacific Island workers, which includes Hawaiians. This Kanaka-style poutine was a mix of Kalua pork butt, lomi tomatoes, herby brown gravy, and u'ala (sweet potato) fries. The sweet potato fries were a real treat but I'm glad they included the traditional cheese curds and gravy too. The pulled pork topping was juicy and had a satisfying smokiness to it.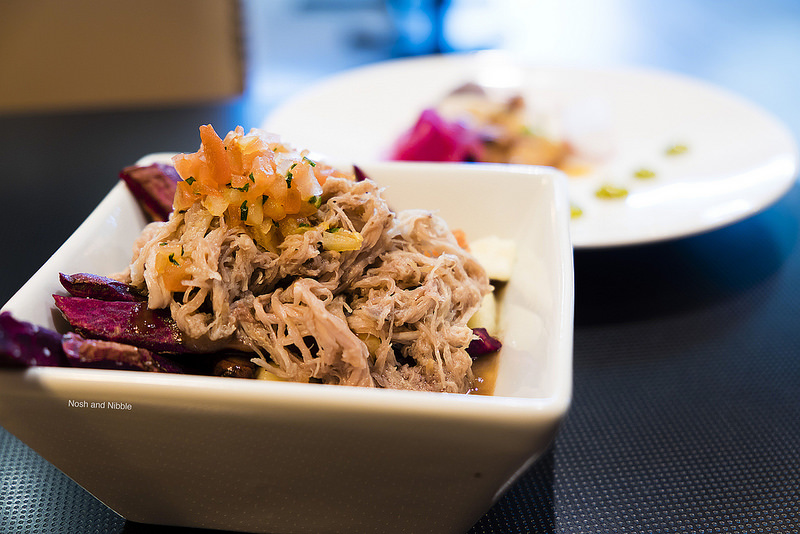 Kanaka-Style Poutine
The beef cubes came served with some spicy sauce and a side of lentils. The beef was pretty juicy but lacked the islandy vibe seen in the other items.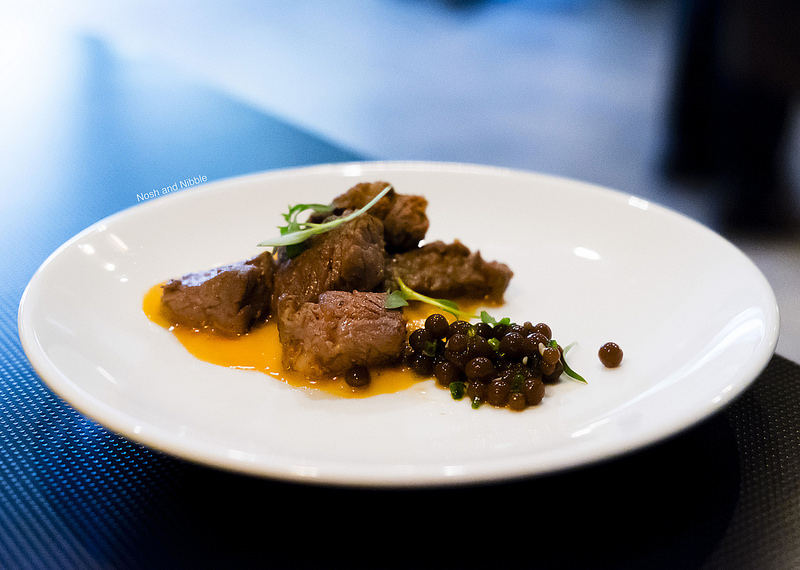 Beef Cubes
The pork and ahi was exactly that – Chinese crispy pork belly sandwiched between 2 shichimi seared slices of ahi. The ahi tuna was a wonderful red colour and while I'm not too sure about the plating of everything, was still delicious especially with the sweet sracha honey.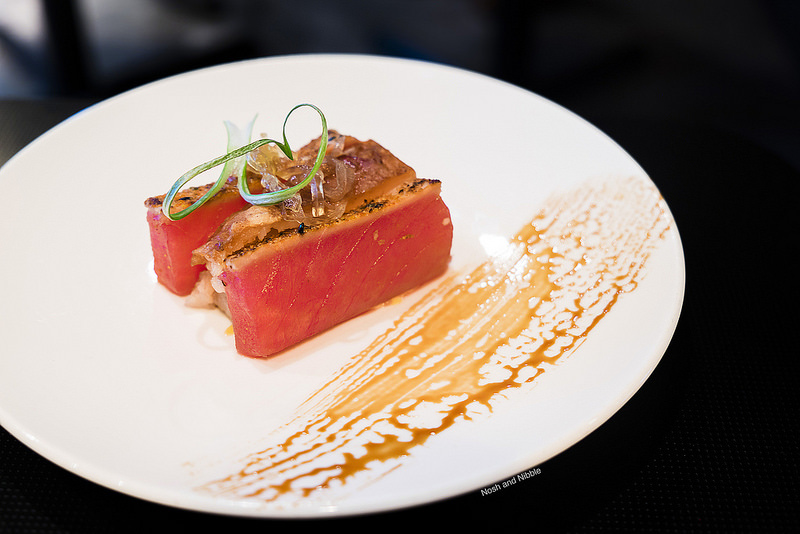 Pork and Ahi
The traditional poke might appear as a shock to some people. Western poke usually load the bowl with lima beans, fruits, and other toppings but traditional poke is simply sauce, fish, tobiko, and rice. Simplicity is best and made the plate more authentic and less like a Subway-ized version of the original concept.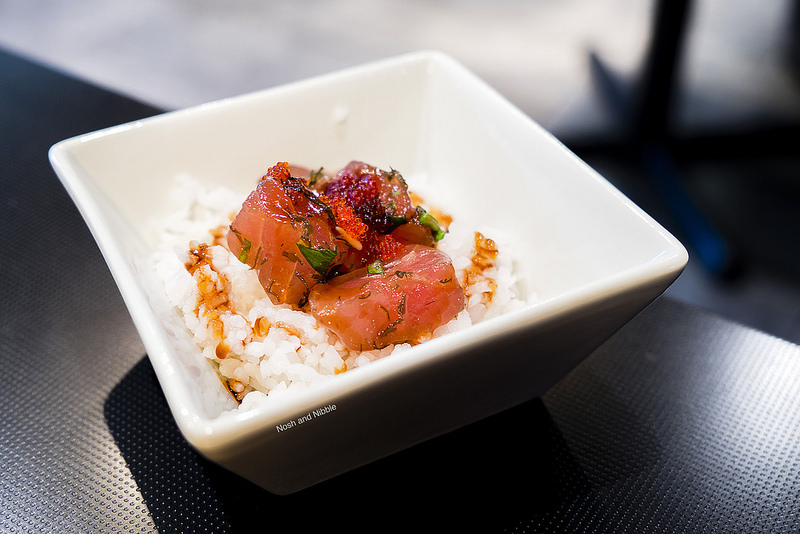 Traditional Poke
The açai bowl was demo'd out by the house staff and featured various sorbets, chia seeds, and fruits bundled into the husk of a dragon fruit. I'd never seen dragonfruit served like this before so I was really into the presentation.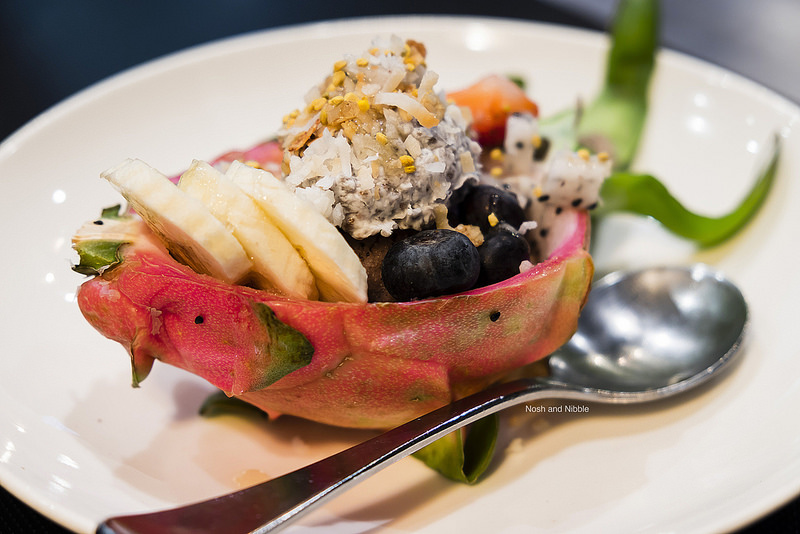 Açai Bowl
Last but not least, my favourite of the evening was the sous vide chorizo-spiced tako. The chorizo was a great seasoning for a usually plain-tasting cephalopod. The taro tamale added a sweet savouriness and the octopus itself was extra tender.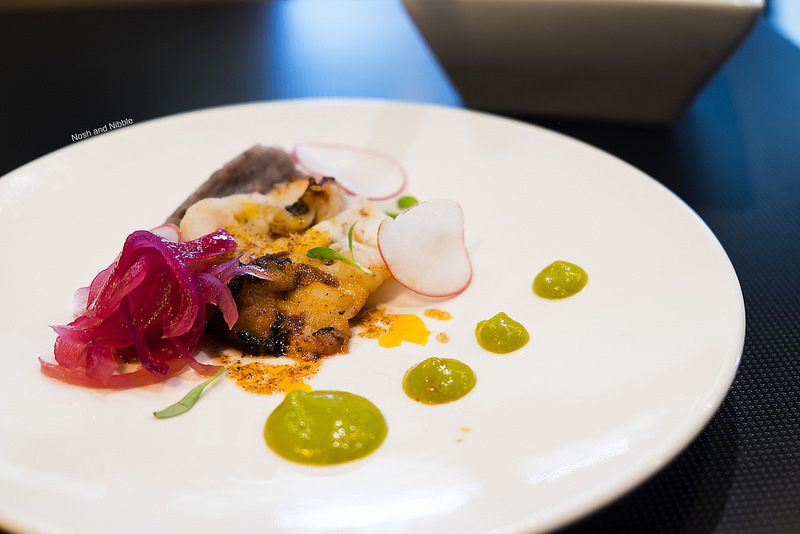 Sous Vide Chorizo-Spiced Tako
To spice things up for the night, I had a joyride cocktail prepared by Alessandro Rancan of Uva Wine & Cocktail Bar. This was a blend of Malfy Gin, grand marnier, coconut syrup, pineapple juice, lemon, and cherry bitters. I'm usually not a fan of pineapple but I'll admit that it helped reduce the sensation of booziness in this drink.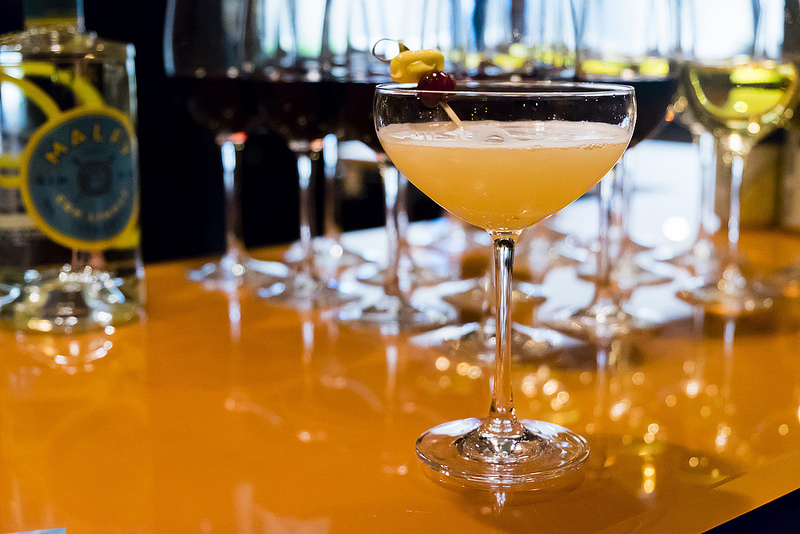 Joyride Cocktail
Overall I thought tonight's menu featured a lot of island-inspired treats that were very palatable for a Western appetite. Having been to Oahu before was a benefit for me and I was most happy to see the traditional poke being served. It was a huge contrast against how poke is normally served in Vancouver so I appreciate the chefs wanting to keep the authentic poke gospel alive. I'll definitely keep in mind Ka'anapali for my next trip to Hawaii and if you're interested in reading more about these folks, I'll leave some links below.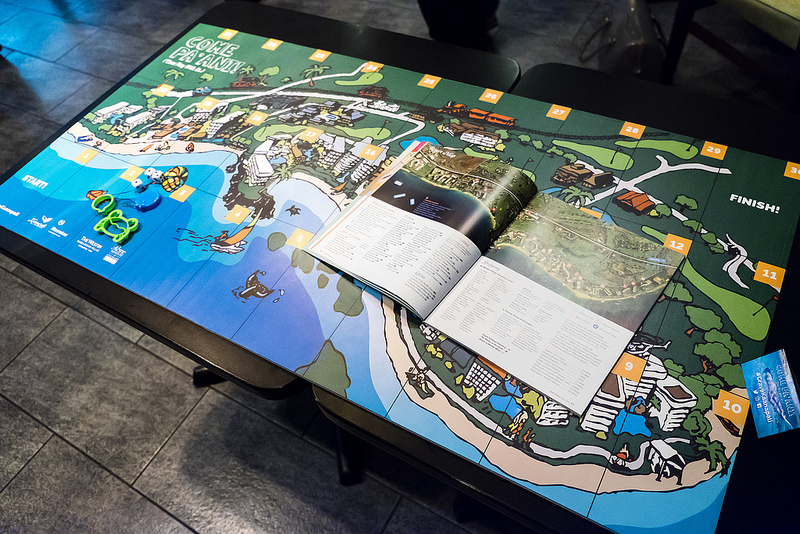 Come Pa'ani in Ka'anapali Map
Final Thoughts:
One-liner: Tasty Hawaiian treats representing island life and flavours local to the Pacific Islands
Highlight: Sous Vide Chorizo-Spiced Tako
Spiced Tako and Kanaka Style Poutine – Chef Chris Lederer of Sheraton Maui Resort & Spa
Pork and Ahi and Traditional Poke – Chef Ikaika Manaku of The Westin Nanea Ocean Villas
Your next pa'ani in Hawaii – Ka'anapali Beach Resort Association