UPDATE 2017-11-12: I received some feedback on this post claiming that I was overselling on Instagrammers when it came to choosing a good restaurant. I claim that "good" can mean something different to different people and that the methods below all help different diners with finding a restaurant. I've since renamed this blog post from "How to Choose a Good Restaurant" to "Ways to Choose a Restaurant" and replaced an Instagram image.
There's nothing worse than finishing your meal at a super-hyped restaurant and wishing you'd gone somewhere else. This post will provide 4 different ways to help decide on an eatery based on my experiences as a food blogger. I'll try to provide examples whereever possible but keep in mind that depending on the city you live in, your strategy may change. Keep in mind there are different tastes and different definitions of "good". I'm a Vancouver Canada food blogger and so the below is the basis of how I go about choosing a place to eat.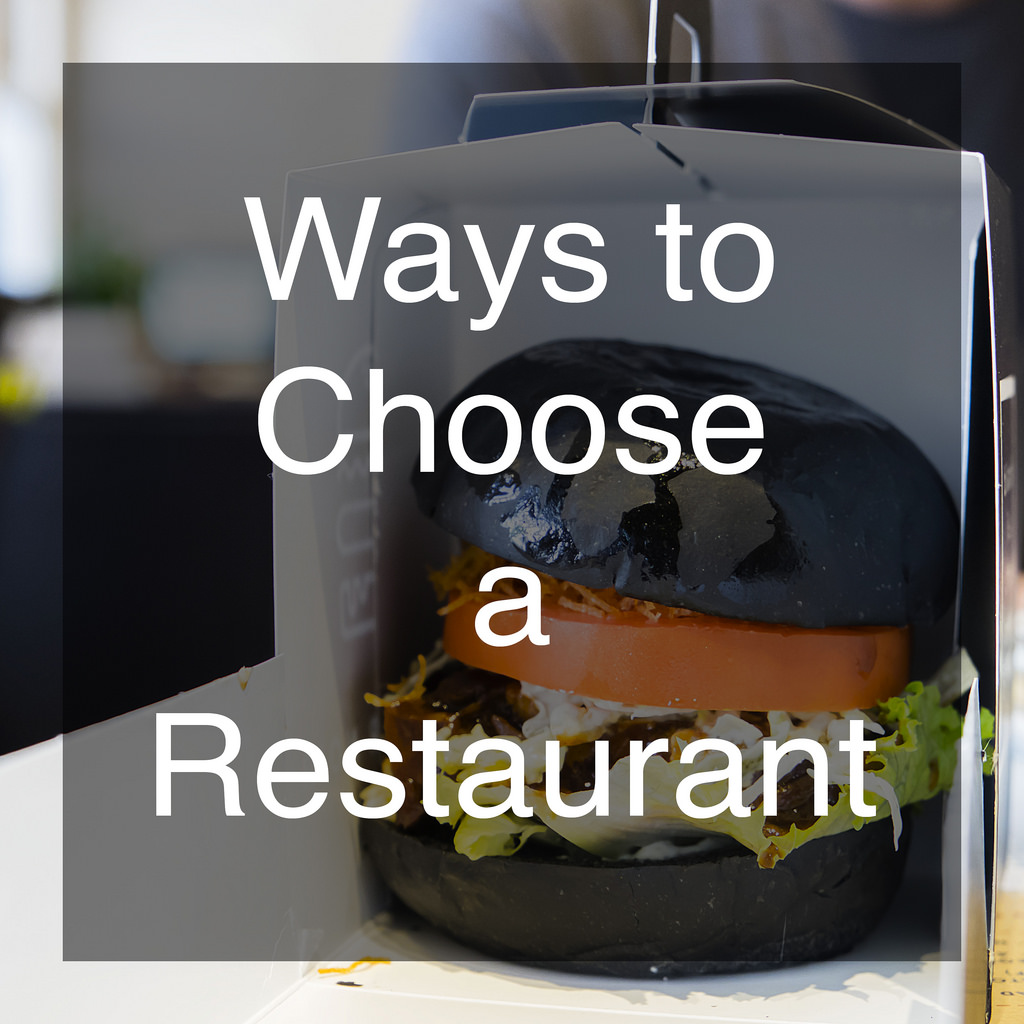 Read Food Blogs:
These are the diners who want to know what they're getting into before they step out of their home. Quality of washroom? Covered. Reservation recommendations? Already noted. These diners seek long-form content in hopes of learning more about the entire dining experience. In other words, these diners seek traditional food blogs.
Regardless of how you feel about restaurant blogging, the truth is the people who sit at their computers late at night writing about their experience work hard to provide you, the reader, with all you need to know about certain items on the menu, sometimes the décor, and sometimes the service. Food bloggers will most often give a genuine opinion for both good and bad restaurants. The blog posts may not always be on restaurants worth trying, but you can rest assured they are always worth writing about.
Of course I'm biased in this section because Nosh and Nibble is a food blog! The food blogs I keep up with include Foodgressing, Picky Diner, Foodology, Vie a Maggi, and Vancouver Barista. There are so many more I could name, but those are a small smattering.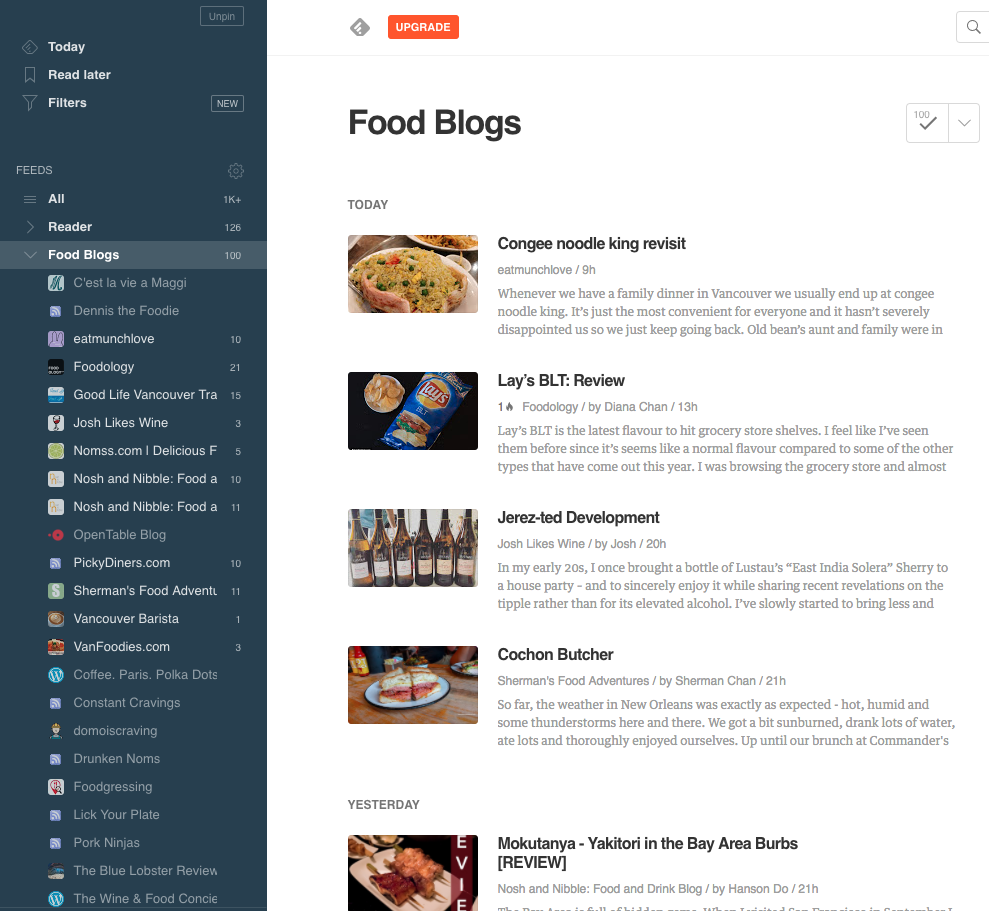 Food Blogs in Feedly
As seen above, I keep my food blogs organized in feedly which makes it simple to add new blogs to your feed. It's free to get started and is available on mobile devices which is key when I'm commuting. Posts are organized pretty cleanly so I can skip to the locations I'm most interested about (food bloggers follow the hype, too!).
Peruse Traditional Media:
Newspapers may be dying but people still crave strong journalism. I wouldn't describe all of Vancouver's newspapers as high journalism, but Mia Stainsby of The Vancouver Sun knows how to research for her articles and has the privilege of being a paid journalist to help fund her anonymous reviews (both good and bad).
Most news websites refer themselves as digital magazines these days. Dished by Daily Hive, 604 Now, and more have teams on the web/street hunting for the latest, though not always greatest, eateries in Vancouver. Scout Magazine has a pretty strong typeface for restaurant content and are backed by their community membership subscribed to by a ton of local restaurants. Comparables elsewhere would be blogTO (Toronto) and Portland Monthly.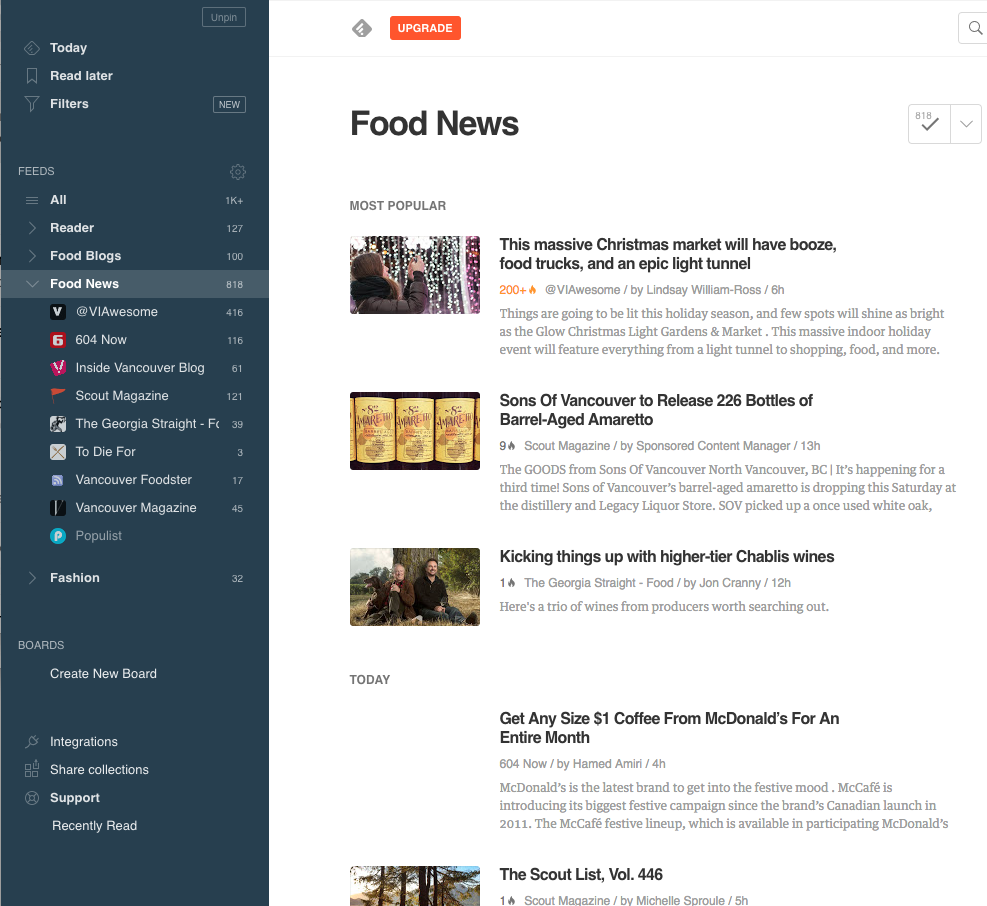 Traditional Media in Feedly
Again, I use Feedly to hold all of my traditional media feeds. I take things with a grain of salt as most of these big magazines (sans Vancouver Sun) hardly ever publish something middling or negative in the food scene.
Follow The Hype:
In food, the hype seekers are usually those who need visual stimulation to want to go somewhere. These may also be individuals who need to know the newest eats in town be it at a new restaurant or a new menu at an existing one.
I find Instagram is the main platform of interest here. Though you'll need an account, you can go to www.instagram.com or open the app and search up accounts that specialize in restaurant food photography and food trends. I find Instagrammers (people who post really nice photos of food with/without an opinion) to be masters of this craft considering one of their motives are to get you interested in a new item. In Vancouver's Instagram scene, I favour feeds like @vanfoodster (who's actually an independent dining professional with radio, blog, Instagram, and event coverage) and @vancouverfoodie. Both are usually on top of posting visually interesting content. The lack of in-depth opinion sucks, but these peeps are usually in the know about something new quickly and sometimes even before something is released. Notable Instagrammers elsewhere include @ehgg (New York) and @phone.eats.first (Toronto).
One thing to keep in mind when you're perusing high-follower feeds that some hyped posts may be sponsored by a background company that may not have otherwise made it onto the poster's feed.
Eat Like a Local:
Maybe you're a traveler who wants to blend in with the middle class in where they eat, or maybe you're at home wondering where people have been casually meeting up. Eating like a local means you don't fuss about where the restaurant is as long as it is worth visiting.
Again sourcing from Instagram, I find good use of the #yvreats hashtag as its breadth is far-reaching but still specific enough to the location. Unless some jerk is polluting the hashtag, this hashtag will often lead you to the pages of Instagrammers or traditional food bloggers which can add some nice variation to your results. In most cases, you'll be able to find what people interested in food are eating, considering they went out of their way to write out a 15 character hashtag. Other variants of this hashtag include #sfoeast and #yyzeats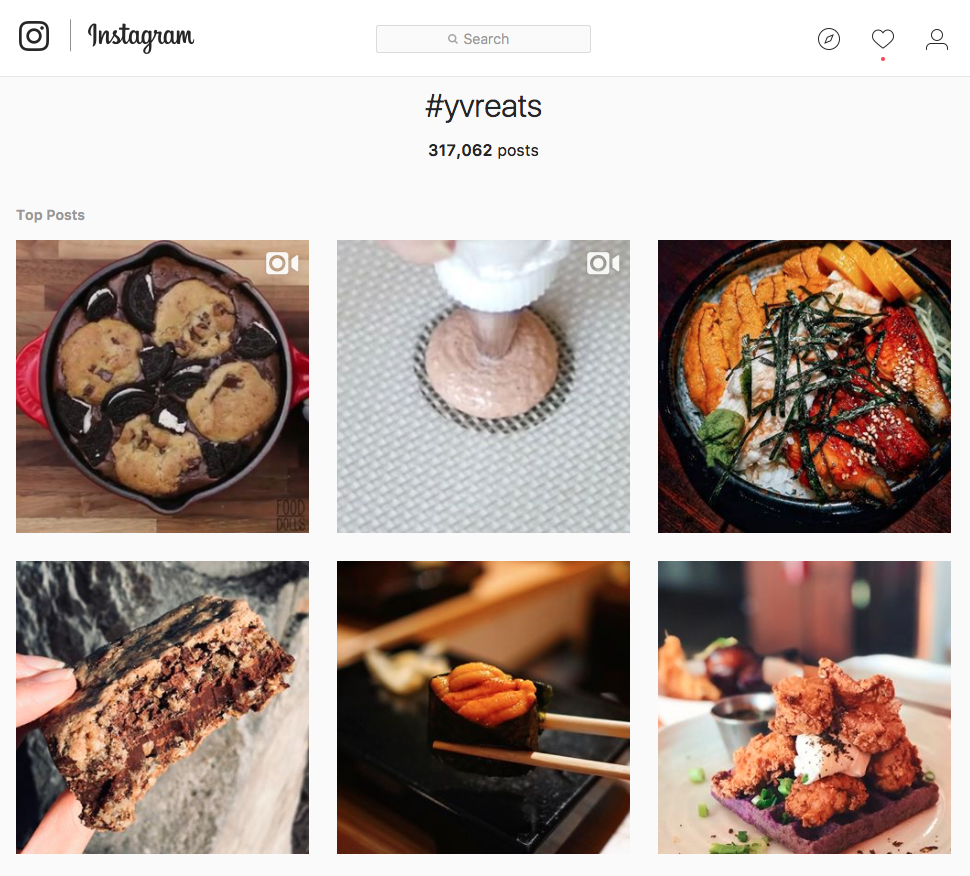 Searching on Instagram
Honourable Mentions:
Yelp – Good at finding nearby places, but has poor control over reviews where some are automatically hidden based on an algorithm that detects "subpar" user reviews.
TripAdvisor – Good for fancier venues with generally higher quality reviews, but smaller, less touristy restaurants are harder to find information for on this platform.
Zomato – Used to be my go-to, but anonymous ratings, limited upkeep by Zomato staff and a lack of blogger support make it hard for me to continue recommending this as a source for Vancouver's ever-expanding volume of restaurants.
Final Thoughts:
There are many ways to discover restaurants in your city, of which I've detailed 4, but it seems there are new apps/magazines sprouting up every month! What it really comes down to is knowing what you crave and keeping an open mind when perusing locales. There's nothing worse than giving suggestions to your dining buddy who is just as clueless as to what they want.
Personally, I rely on a mix of everything above to help me find my next destination, but I know everyone's needs are different. Go with what feels easiest for you to make an informed decision and embrace the sources you trust (for me, that's food blogs and foodie friends). Awareness is the key here, and in my opinion, one should always consult multiple sources before making a dining decision. If I missed any ways of deciding on a restaurant, please let me know in a comment or email!