Leave it to the Japanese places to have the most understated sushi, and Edokko is no different. They have a plethora of suppliers in that they can obtain both British Columbian and Japanese uni (sea urchin) on the same day and you could order both, but only if you come early enough and on the right days. On my visit though, I was on a mission for their unagi (eel) which I had heard was of an ultra premium quality. Being triggered by these words, I made my way over to Richmond on a rainy Saturday night to experience all that I could in an hour.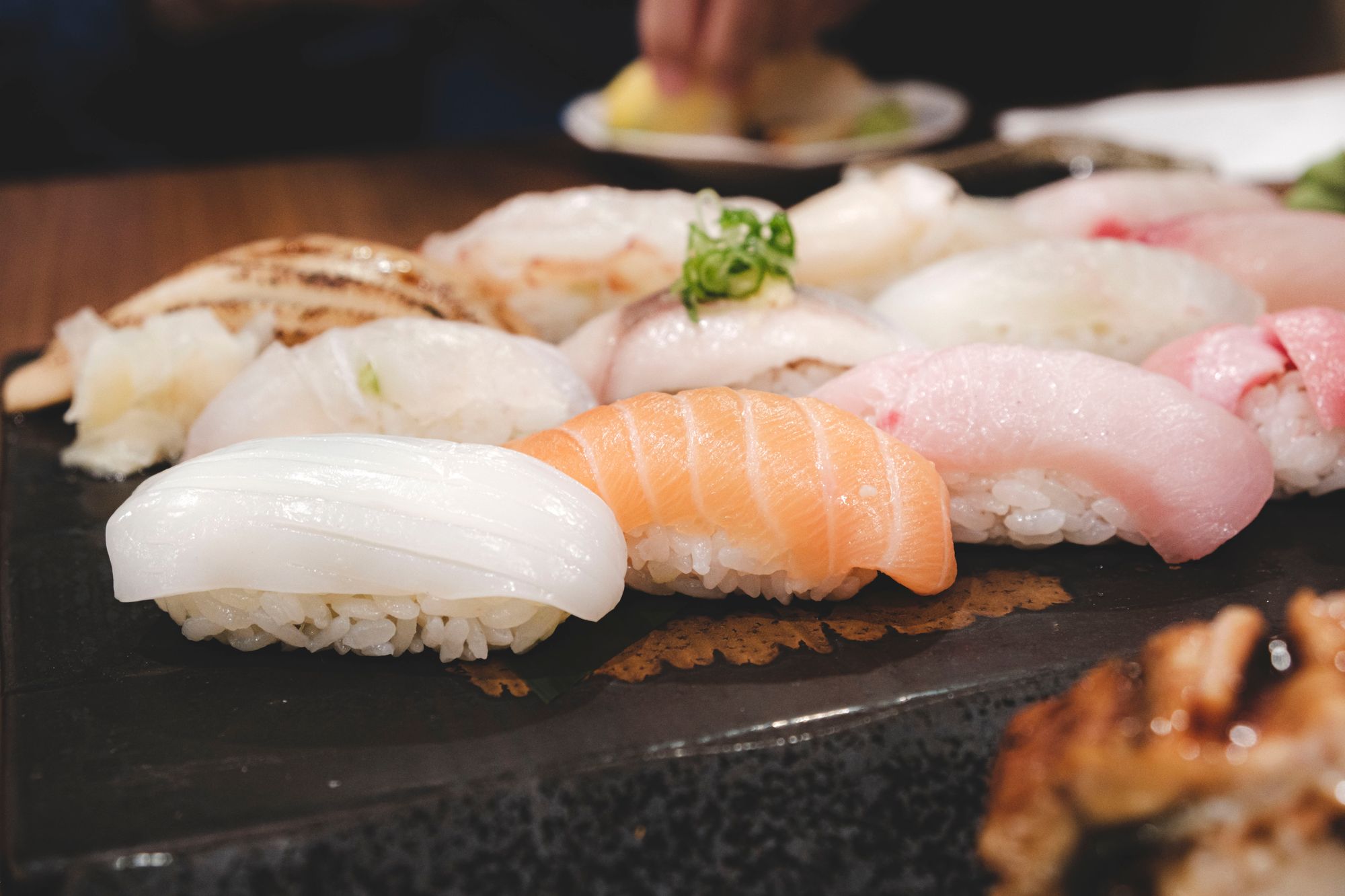 Food:
Team Do came here for a Saturday evening dinner and I had a great taste of the following:
Black Cod Sashimi ($20)
Premium Nigiri 12 Piece ($58)
Unagi Bo Sushi ($30)
Chawanmushi ($9)
The black cod sashimi came from the fresh sheet of the day and boy was this a seasonal treat. If you've always hated the brininess of fish and Japanese nigiri, this black cod might change your mind. The supple white-pink slices were full of fattiness and the resulting flavour tasted more like chicken than it did fish. I really enjoyed this fish and would love to have it again on a special occasion.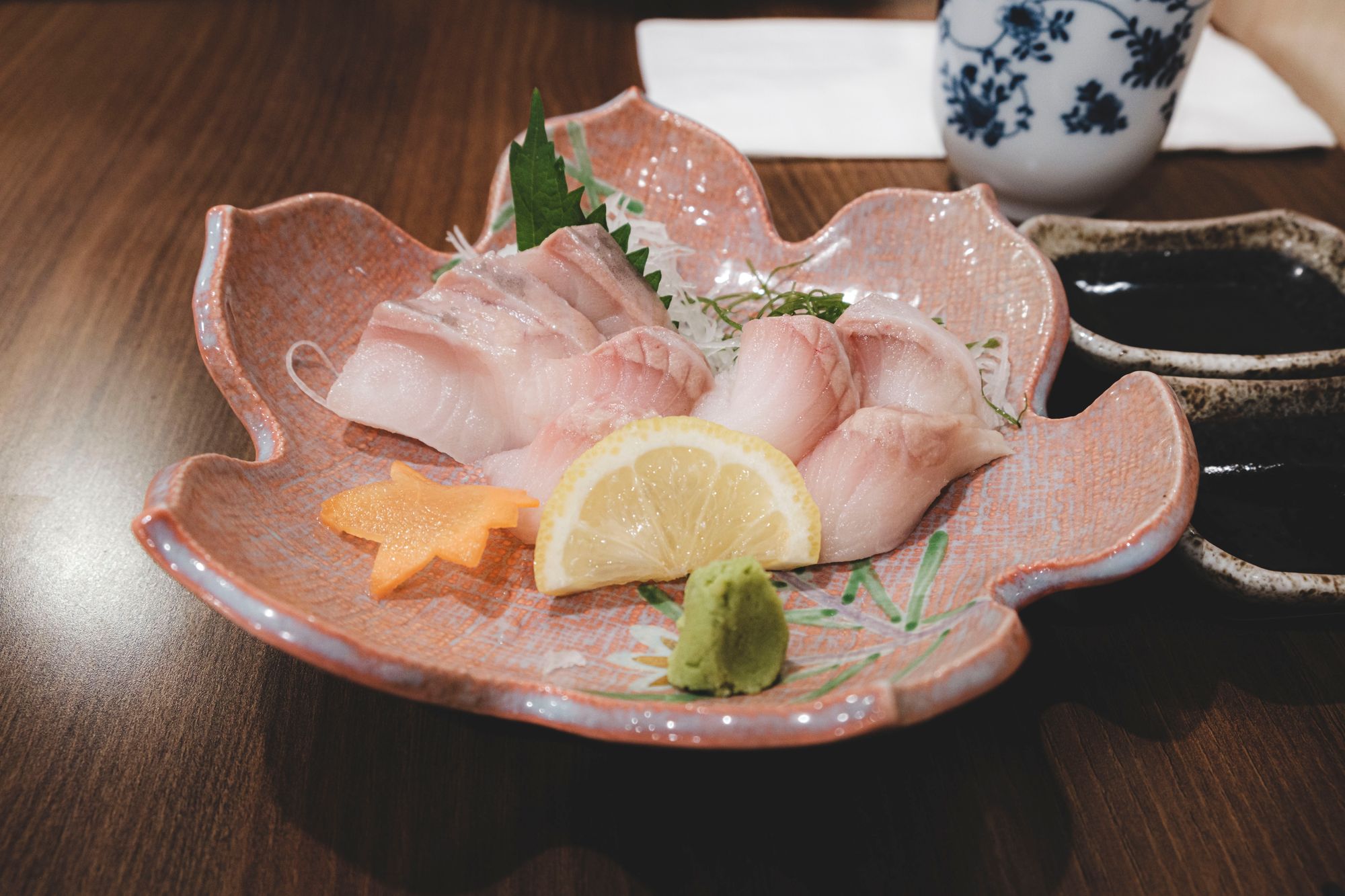 The premium nigiri 12-piece set was a good way to try a lot of fish but I don't know if there was truly any savings by ordering this entire tray and if you are a seasoned nigiri hunter, you probably have some fish on here that you won't enjoy. In the set I had the following fish: chu-toro (medium fatty bluefin tuna), ika (squid), shimaaji (striped jack), tai (sea bream), kanpachi (greater amberjack), hirame (olive flounder), salmon, hamachi (yellowtail tuna), hotate (scallop), anago (eel), amaebi (sweet shrimp), shime saba (cured mackerel), negitoro roll (2).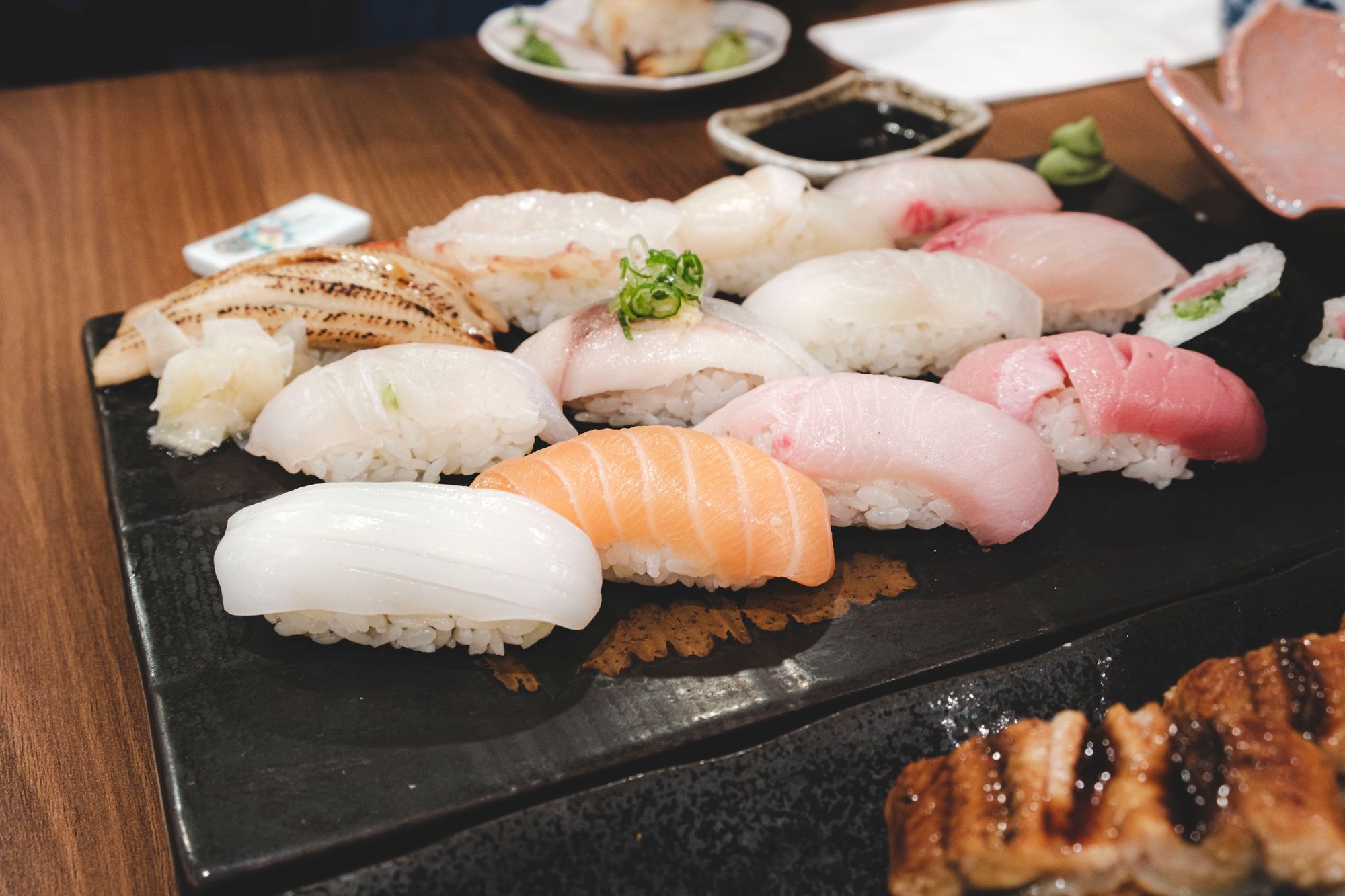 This would be a masterclass omakase at many other establishments, but at Edokko, you can have the whole thing served to you in less than 20 minutes! The idea is that you start with the tai, shimaaji, and kanpachi as the lighter fishes, slowly make your way up to the fuller-body fish like the salmon and the chu-toro, which should be your finale. I loved the light sour zing on the shime saba and chu-toro is the ultimate blend of fatty tuna and a brine-free meatiness. It's also a large contributor to these 12 pieces of sushi costing $58.
Next up was the signature fish of the restaurant, the unagi bo sushi. This is available in a dinner set as a hitsumabushi meal but I wanted to enjoy more of the menu so I opted for the nigiri-style sushi. These pieces of unagi were both the thickest I've ever had in sushi as well as the fattiest. In the world of fish, fat is flavour. Most of the unagi you find in Vancouver by comparison is thin and lean. Now, there are still a few bones in the mix, but you can chew them through all.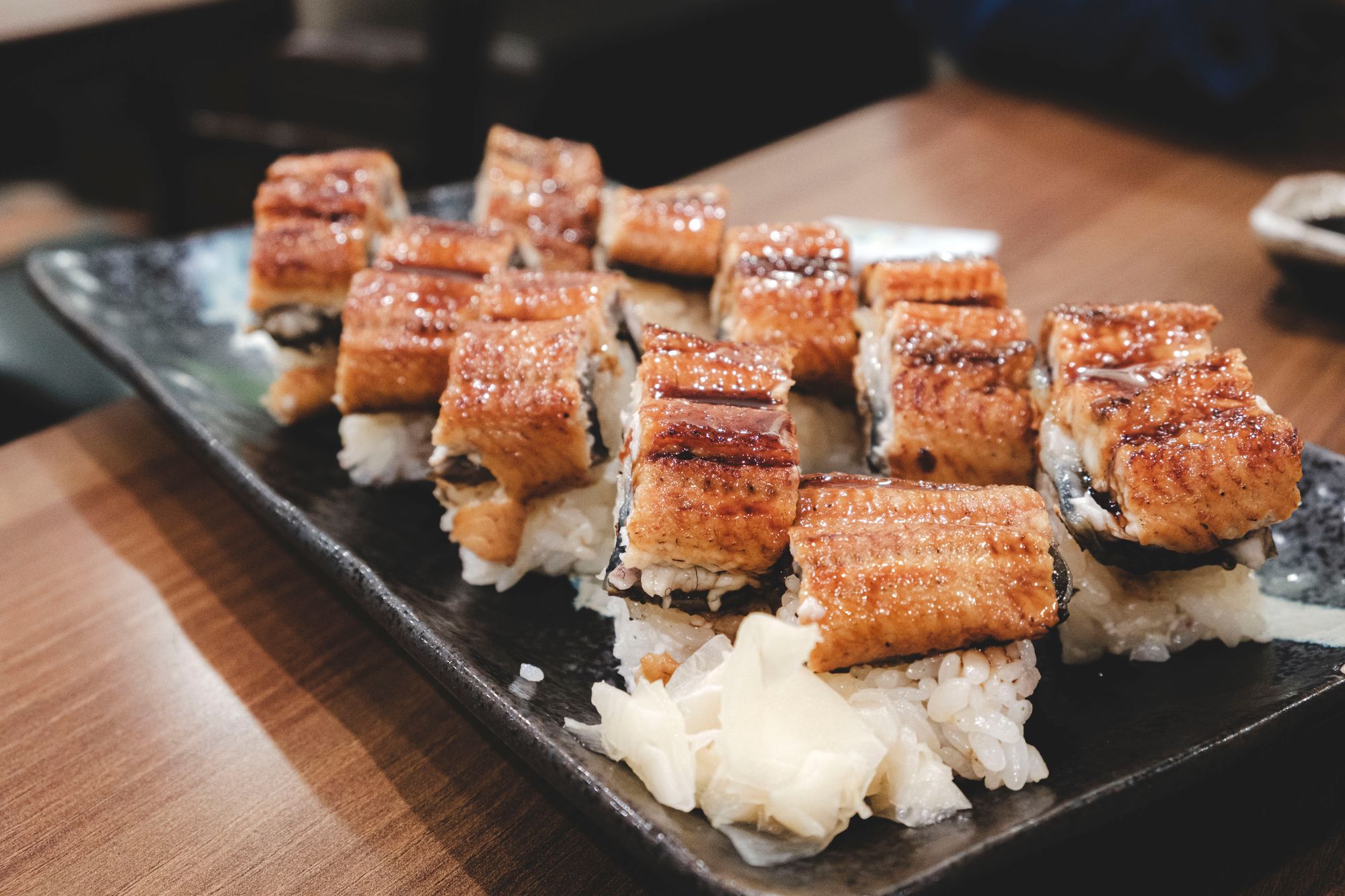 Strange as it is, the chawanmushi came out last but no problem. This steamed egg dish was served HOT and I had to wait a few minutes before attempting to eat it. It had a smooth texture with no visible air bubbles. The egginess was filled with small pieces of squid and shrimp to give the bottom some extra bite which I was a big fan of.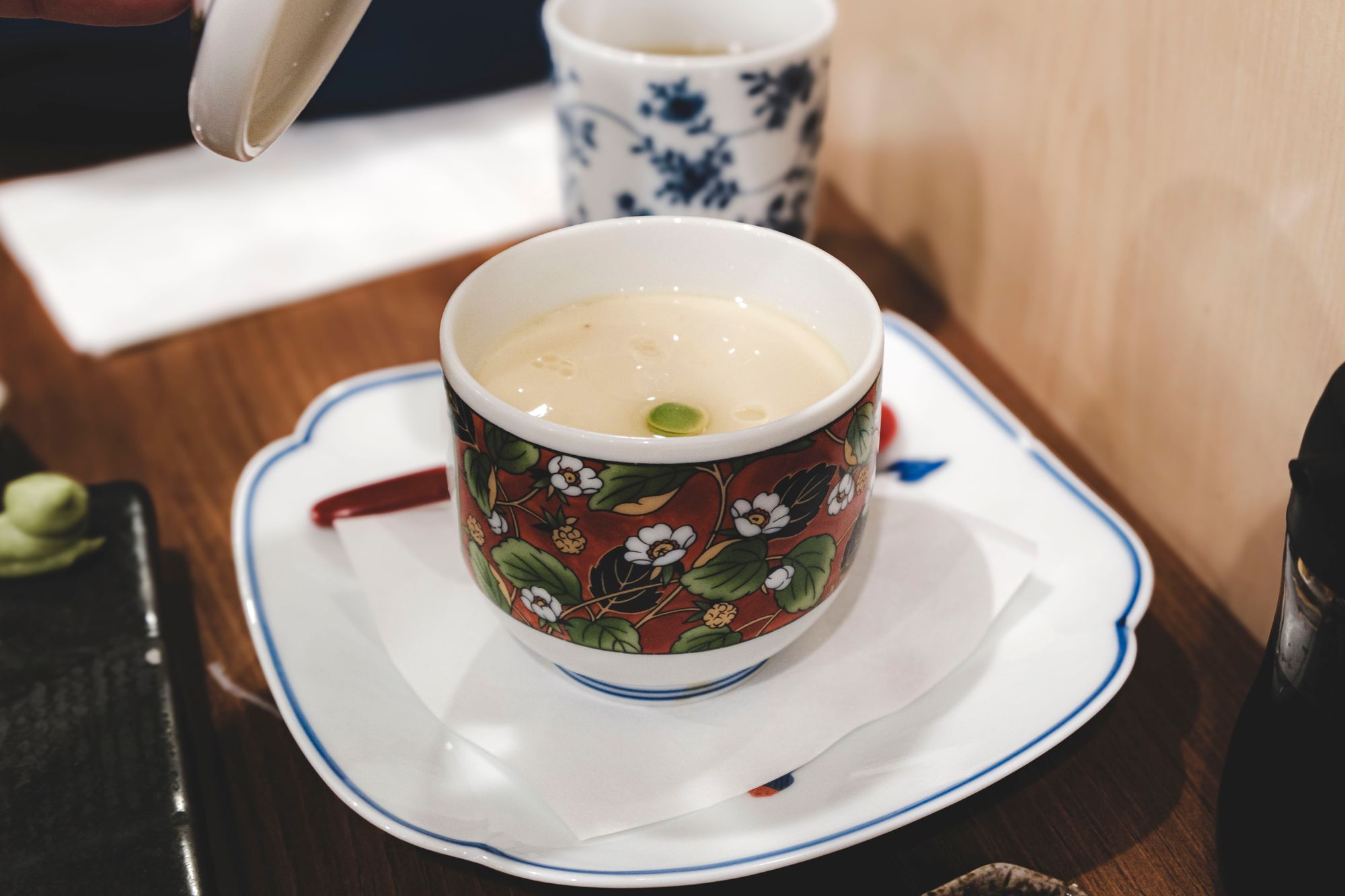 Vibes:
Edokko is a typical strip mall restaurant location with an understated interior. The open kitchen concept is guarded by a low wall that's more like a booth divider so you can still kind of see into the kitchen. There is seating for about 60 guests and a fresh sheet is posted on a white board in a couple of locations. It's not a beautiful place but it gets the job done.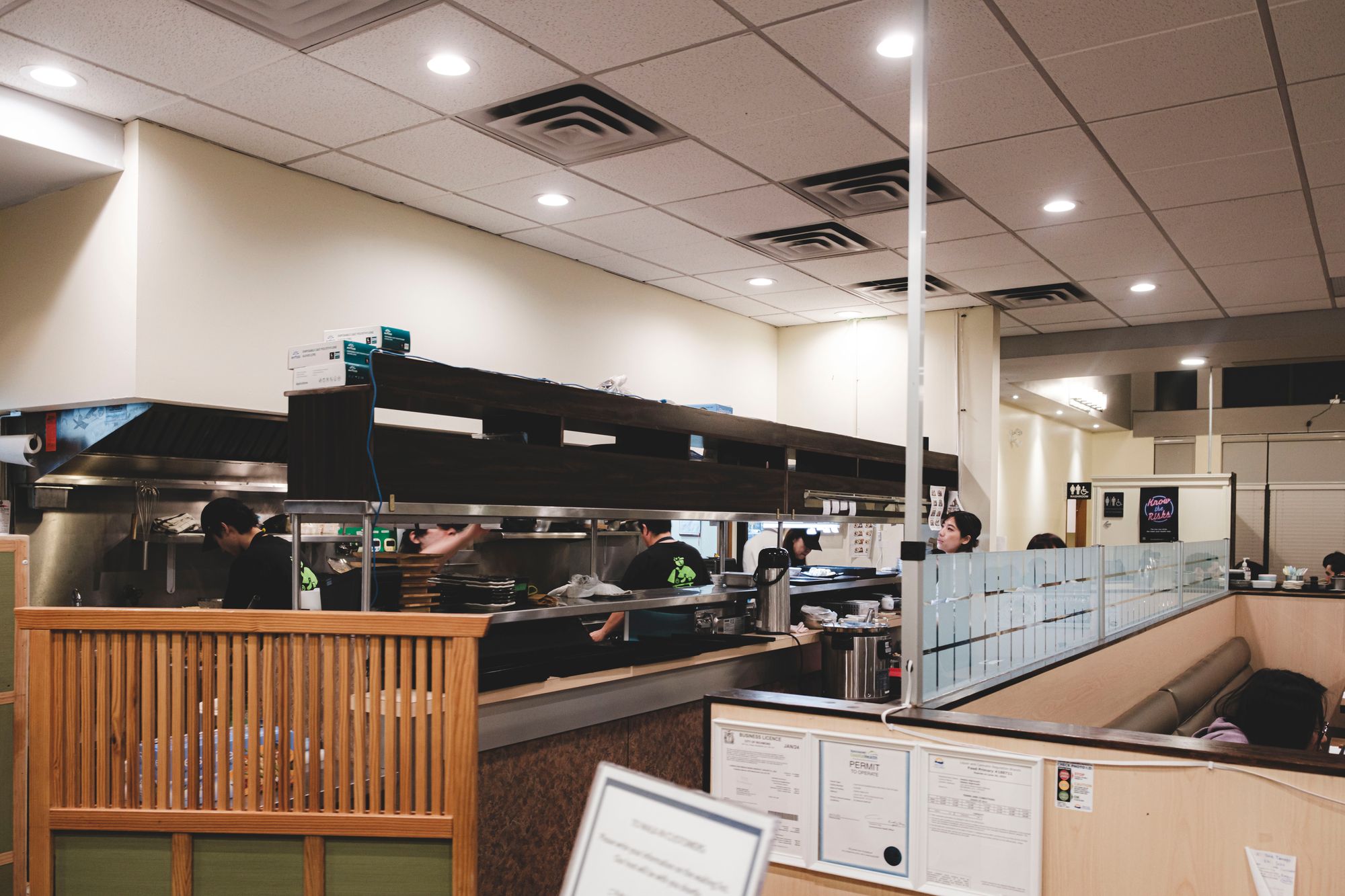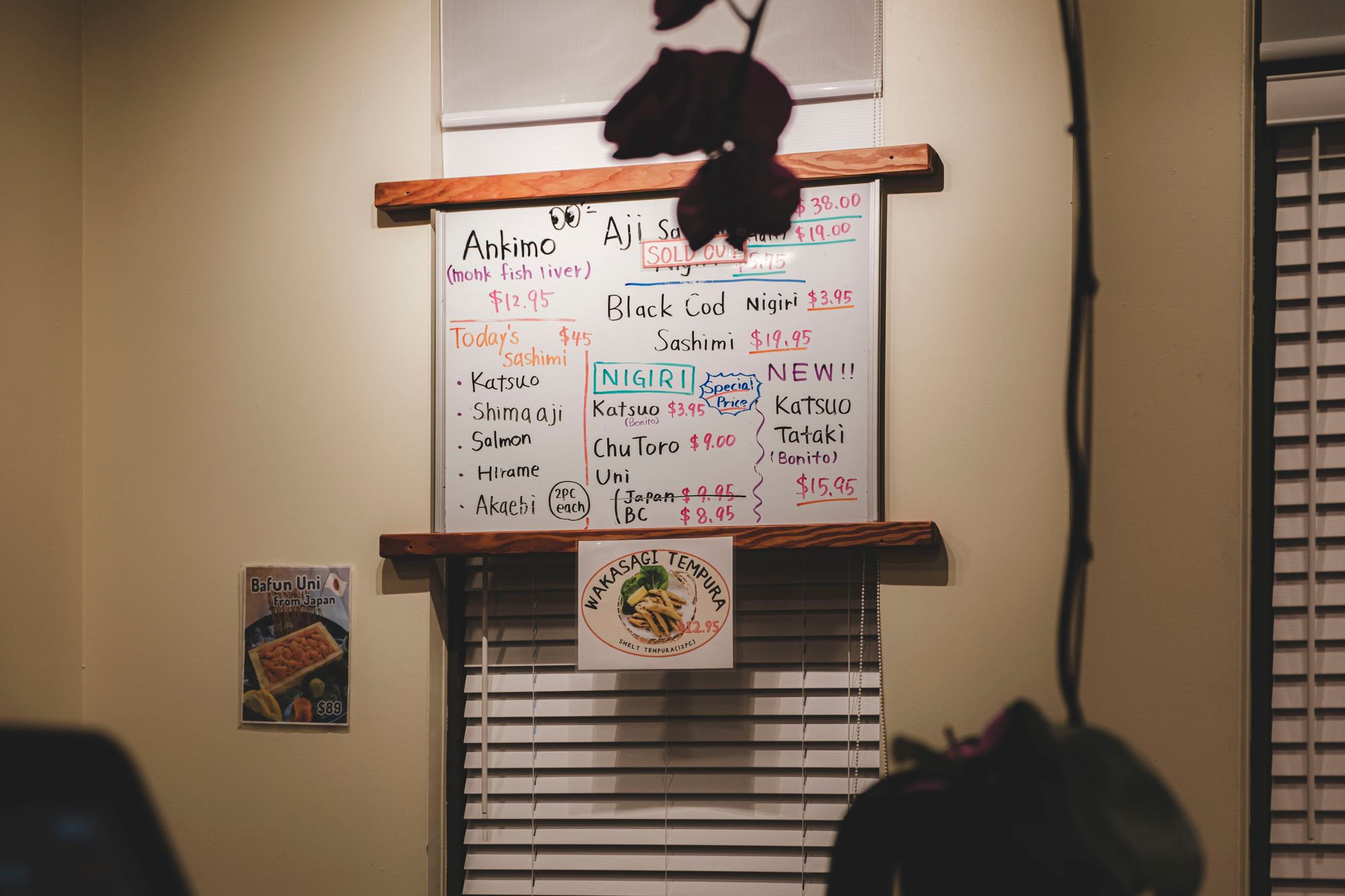 Service:
Service at Edokko is fast and busy. I walked with with a party of 2 at 5:30pm and was told we had to be out at 6:30pm. Most Japanese places I know don't fill up that fast unless they are an omakase place. That being said, Edokko staff never made it awkward or made us feel rushed to finish our meal. These guys have service down to a regular routine, even for a rush table. Knowing what I know now though, I would recommend making a reservation for any weekend hour to avoid stress or disappointment.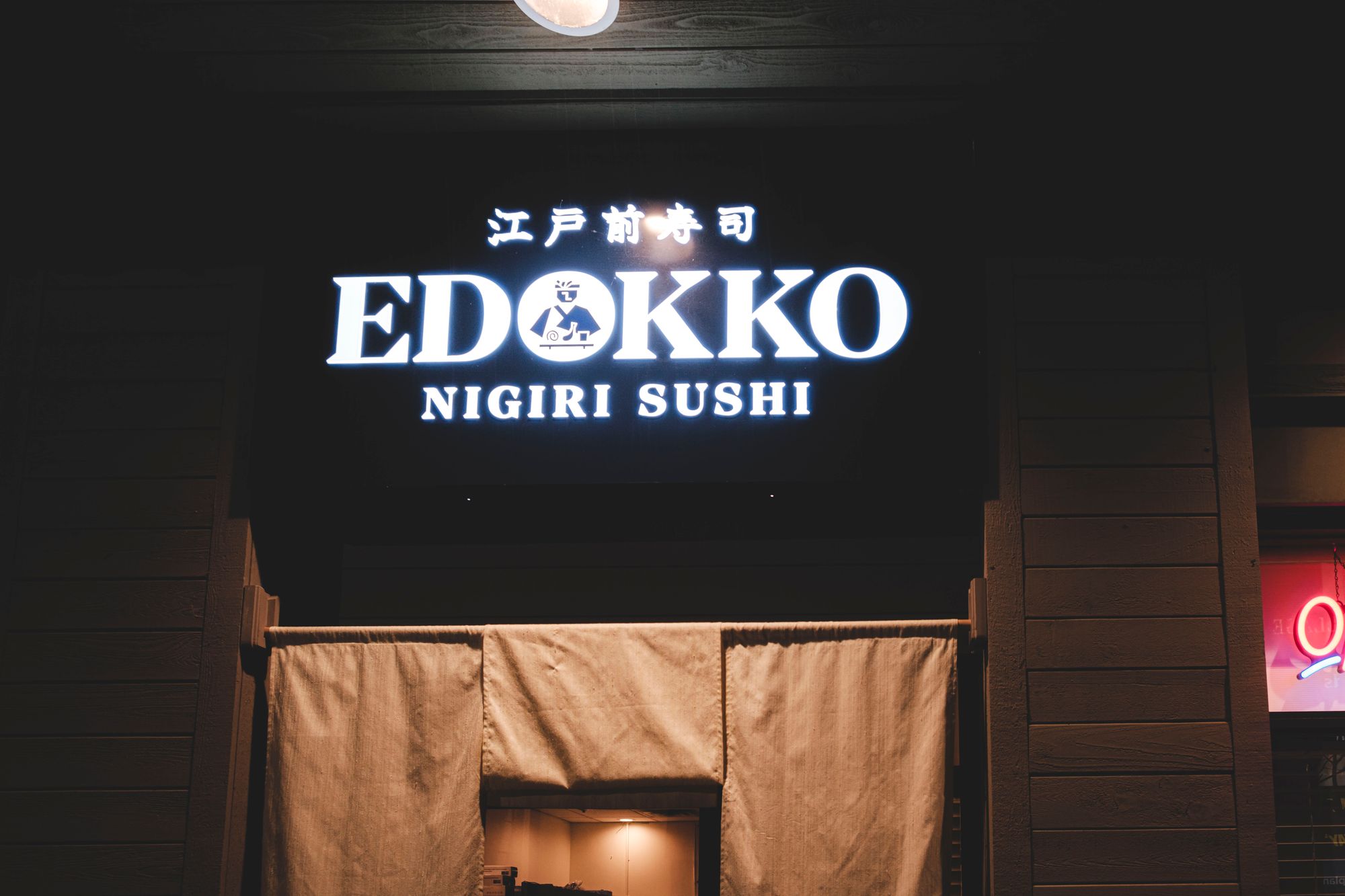 Final Thoughts:
One-liner: The best unagi money can buy on a regular basis in Vancouver and definitely Richmond
Highlight: Unagi Bo Sushi
Price per person: $30-$50
Would I go back? Yes.