Some things are massively easier with a car. I got a chance to test drive the 2017 Ford Escape Titanium and so I did a couple weekend trips to Bellingham and Victoria to judge how the vehicle fits into my vacation lifestyle which is really a lot of restaurants, dining, and sights.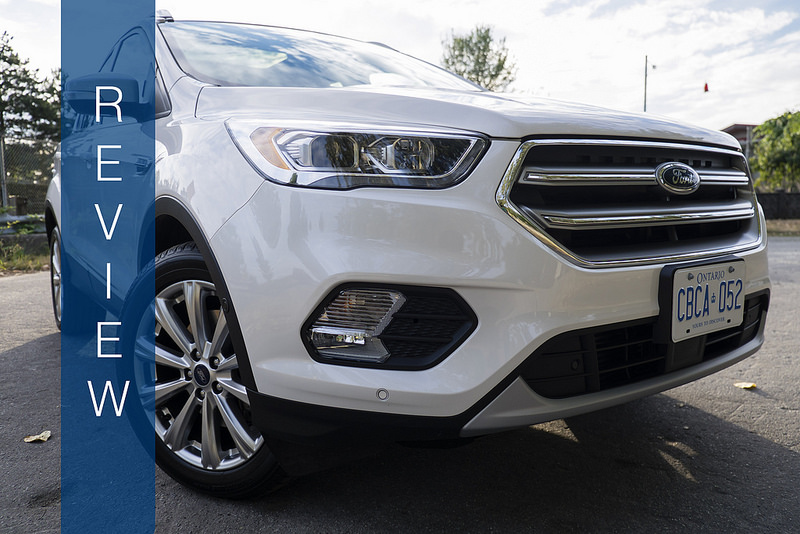 Disclosure: I was given a complimentary 7-day test drive to compose this review. All opinions are my own.
Specifications:
For my Ford Escape Titanium (starting at $30,000), I was fitted with the following upgrades:
White Platinum Paint
4WD 2.0L Ecoboost Engine
Lane Sensors and Parking Assistants
Power Liftgate
Twin Panel Moonroof
Navigation System for Sony Audio System
The interior looked pretty good with seating for 5. All seats were reclinable and the front seats had adjustable lumbar which was sweet.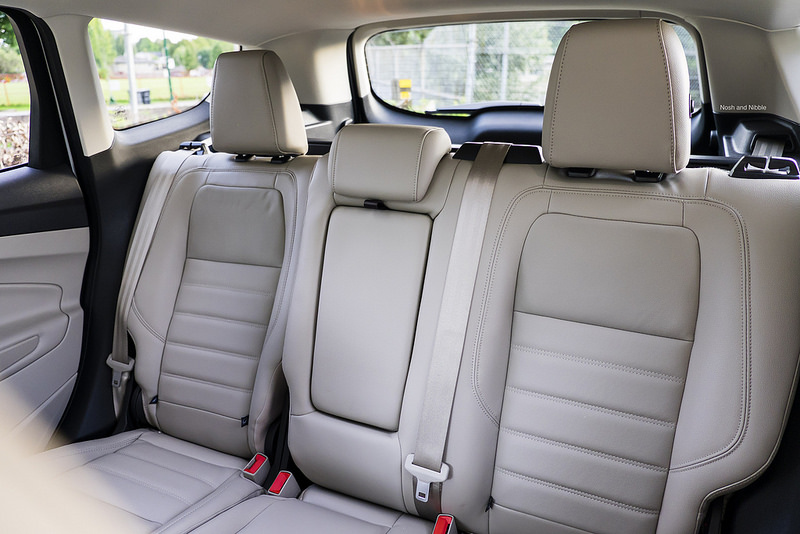 Rear Seats
The main infotainment was loaded with Bluetooth connectivity, navigation, radio, dual A/C (sadly no independent controls for the back), and an automatic dimming system for the display when it got dark or we entered a parking lot.
I'm not sure why there's a CD player included but I suppose there could be older folks accustomed to the spin of a disc over wireless Bluetooth bliss.
With the way that vents curve, it's a little difficult to see the bottom left of the display while driving. It's not a huge deal, but pushing the display outward (and sacrificing the CD eject button) might have helped.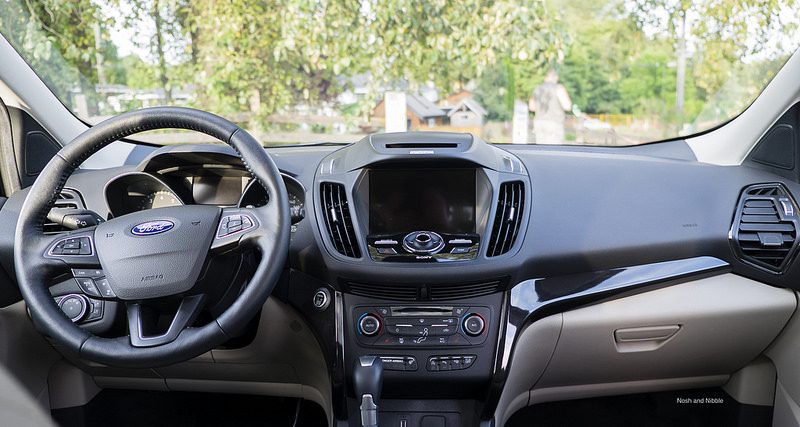 Main Dashboard
Navigation:
Another issue I had was with the Navigation. While entering addresses was perfect, the times where I entered a location name left much to be desired. I was guided to an entrance to the Seattle Premium Outlets that no longer existed and a navigation to Trader Joe's in Bellingham, WA led me to a nearby church instead of the actual grocer. In both cases, I knew where I was going but it is worth knowing navigating to an address is much more reliable than a point of interest.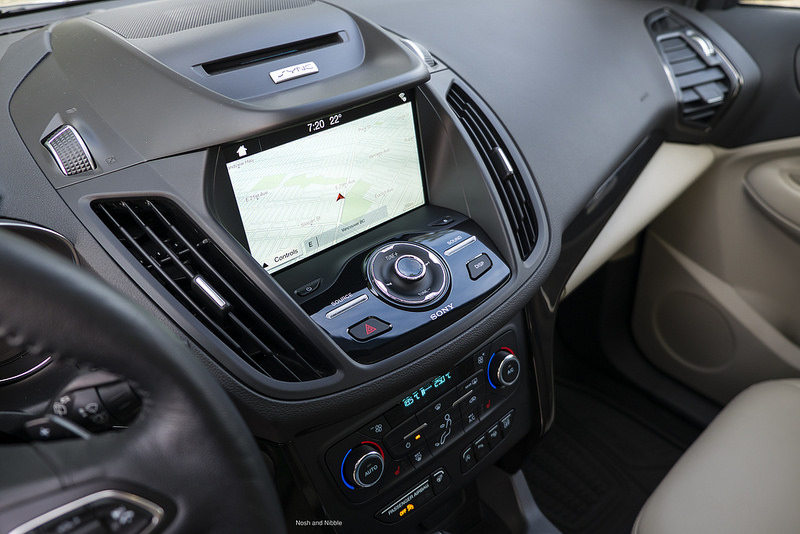 Navigation
My model also came with a twin panel moonroof. Sadly we could not extend the whole glass back but it does provide some nature-tainment for passengers in the back.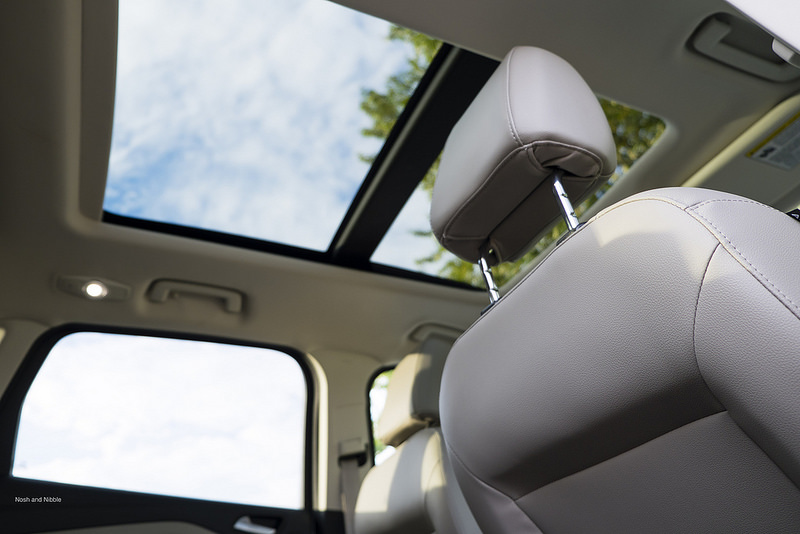 Twin Panel Moonroof
Driving:
Another neat thing was the electronic parking brake. Instead of a traditional hand crank, this is just a switch you pull and push to engage and disengage the parking brake. This was super useful as the car was smart enough to disengage the parking brake when I put the car into Drive and press on the gas pedal.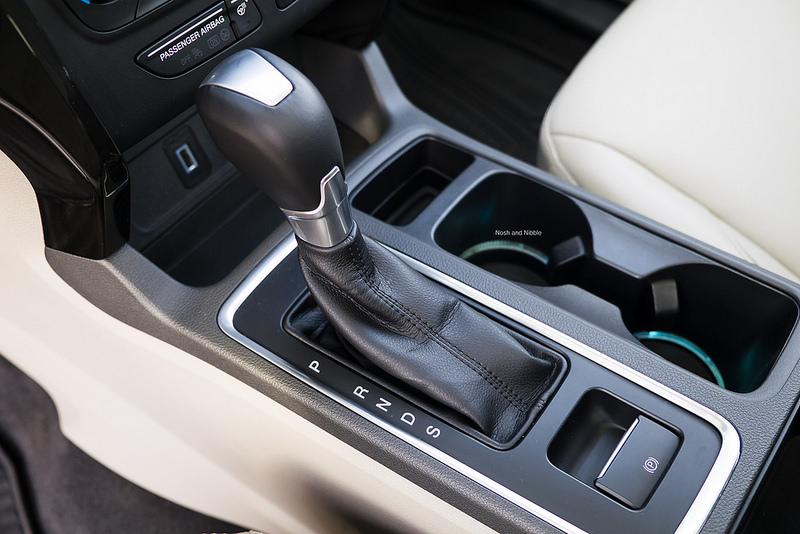 Electronic Parking Brake
It's not often mentioned as a key feature, but these days a lot of Fords come with blind spot sensors that help avoid collisions with other cars when it comes to lane-changing. The Ford Escape Titanium includes these sensors and they're a great indicator on the side mirror especially at night when you're trying to move into another lane and the oncoming car's high beams are on (and I don't know why high beams are a thing in Greater Vancouver).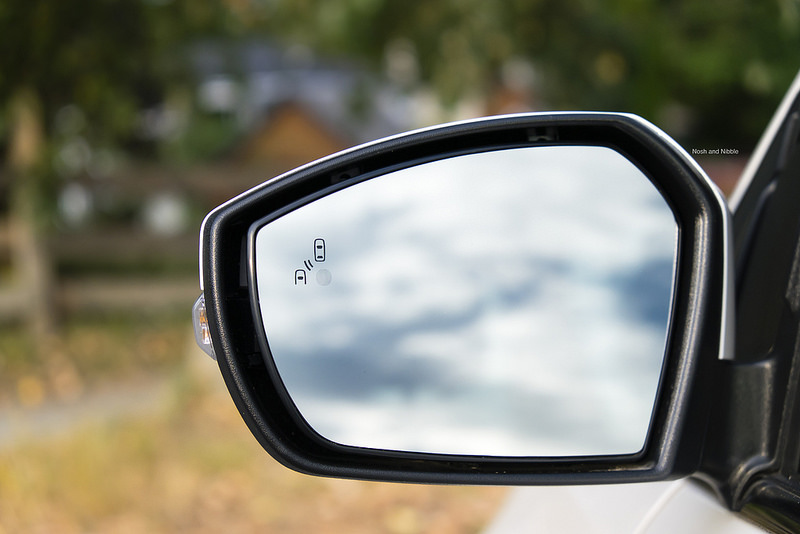 Blind Spot Indicator
The Escape Titanium drives better than most crossover SUVs which some stronger oomph thanks to the 4WD and the 2.0L Twin-Scroll EcoBoost 245HP engine (standard for the Titanium trim). The Auto Start-Stop was great for waiting at the border and may have helped contribute to my 9.8L/100KM I achieved over 600KM with mixed city-highway travel. That's better than the advertised 10.2L/100km advertised on the website!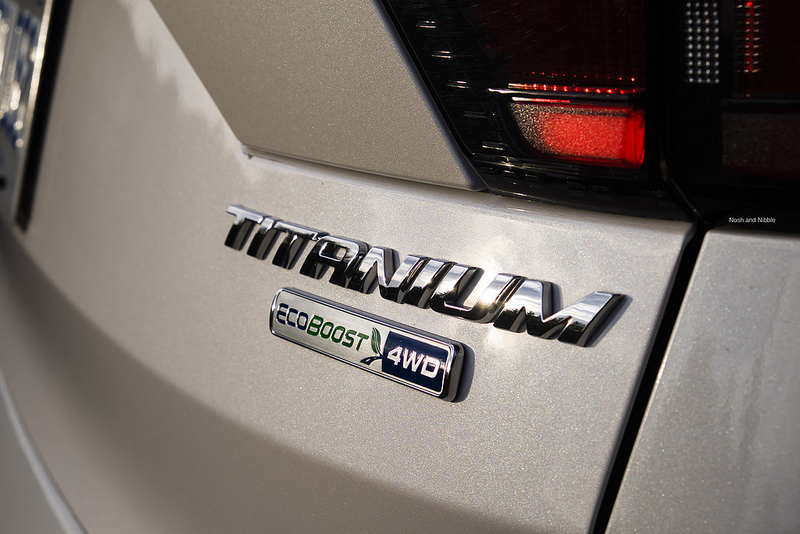 I took a day trip to Victoria, BC with the Escape Titanium and checked out the Royal British Columbia Museum's Terry Fox and Natural History exhibits.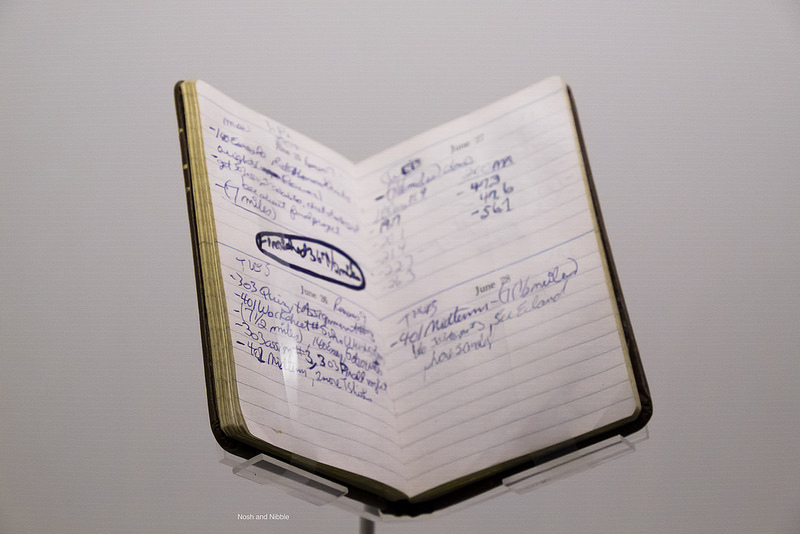 Terry Fox's Journal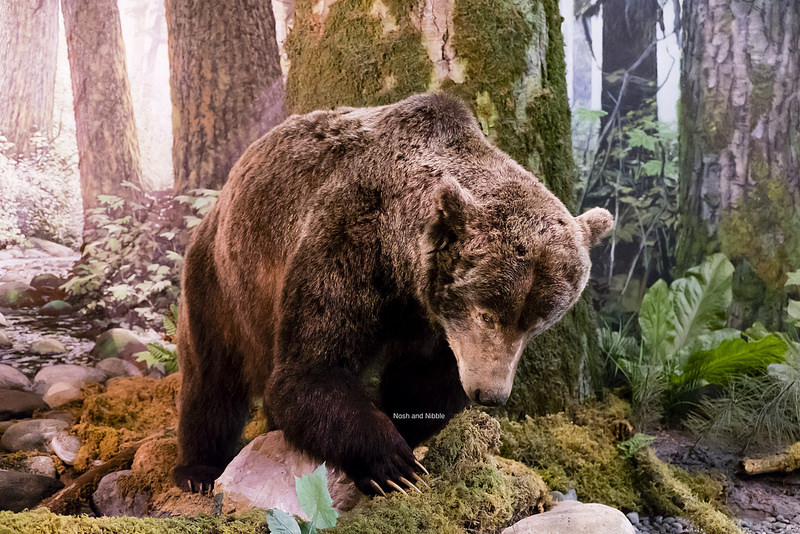 Royal BC Museum Natural History
This was followed by a visit to Miniature World which had some of the coolest tiny models captured in action like a still-life photograph.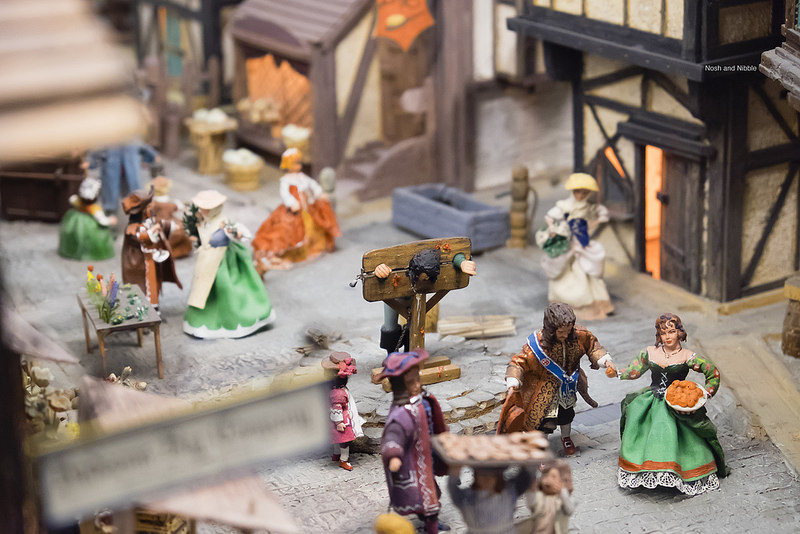 Miniature World
Pro-tip for anyone visiting Victoria, BC: If you drive into downtown on a Sunday, parking is free in all the city's parkades (over 1000 stalls!) all day. If you can't find parking on the streets (also free), the parkades are the way to go.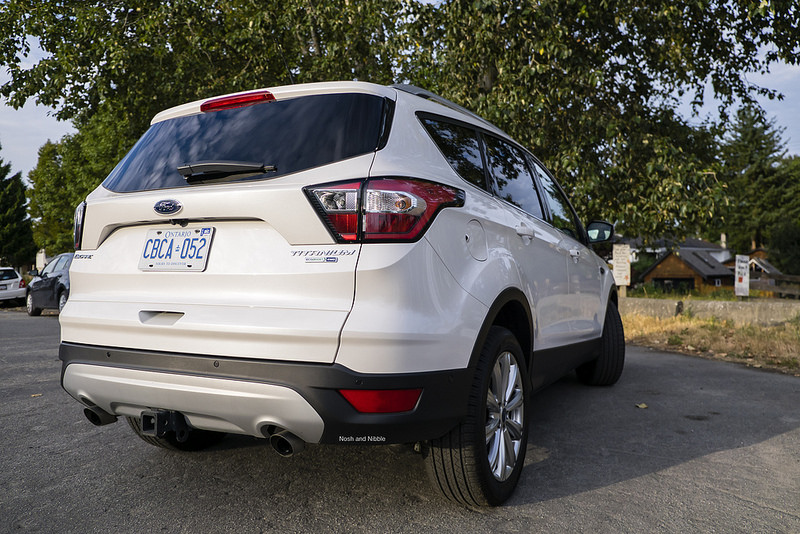 Ford Escape Titanium – Rear View
Final Thoughts:
One-liner: A fun crossover SUV meant for all ages that sits on the lower end of fuel consumption even for a 4WD
Highlight: Twin Panel Moonroof
Price range: $30,000-$41,000
Ideal driver: Outdoor enthusiasts with a need for height and don't need help with navigation.
For more information, check out Ford Canada for all available trims of the Ford Escape.