I'll be the first to admit my usual lunch of choice is a sandwich. It's easy to make, is usually handheld, and fresh bread never goes out of style. With glee, I accepted Quiznos' invitation to be a taste tester of their new #Quiznos150 signature subs featuring Canadian pulled pork (happy Canada 150!). As a bonus to readers of this blog, you will have a chance to win 1 of 2 $25 gift cards to be spent at Quiznos and give one of these limited time subs a try.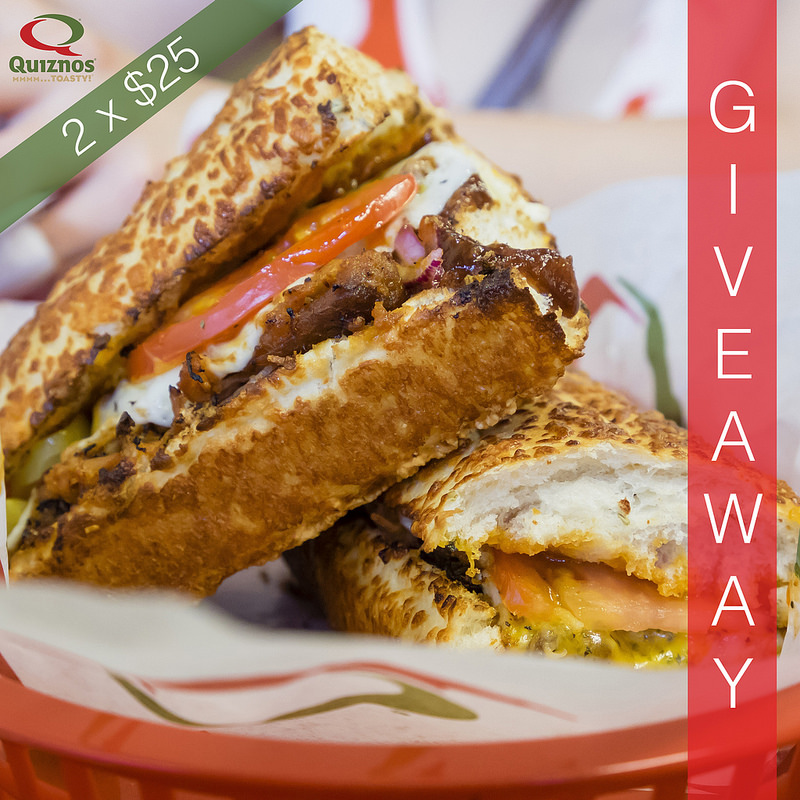 The Subs:
Team Tastic came by a Quiznos to give the new signature sandwiches (available until the end of September 2017) a try and I had a great taste of the following:
Southern Style ($8/9" sub)
Spicy Chipotle ($8/9" sub)
The southern style sub came with Canadian pulled pork, melted mozzarella and cheddar, pickles, Quiznos' Zesty Grill Sauce and chipotle mayo. My bread of choice was the parmesan oregano. The pulled pork was very juicy and was basically an additional sauce given all the flavour going on. This was the sweeter of the two sandwiches so it was pretty essential for the tangy pickle to be in the mix too. It might even be too sweet for some palates, but I believe that's where the next sandwich comes in.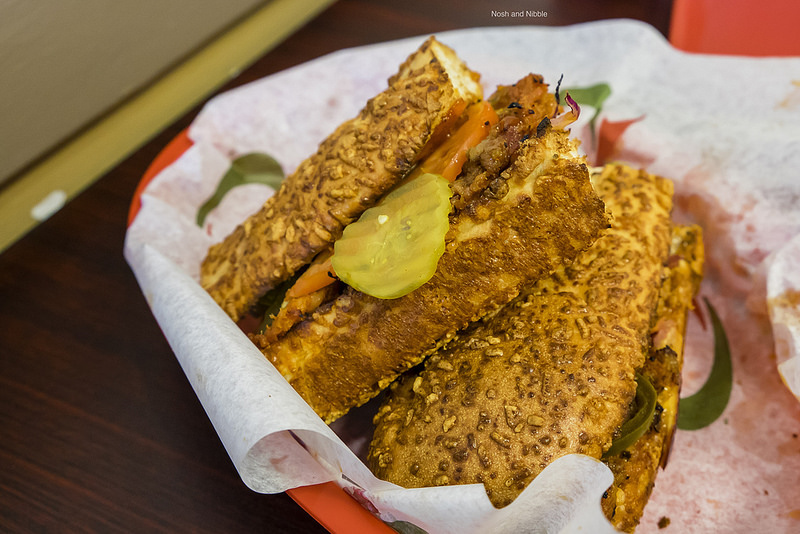 The spicy chipotle sub came with a fusion of pulled pork, ham, smokey bacon, melted cheddar cheese, jalapeños, pickles, sautéed onions and tomatoes. Homey is how I'd describe this sandwich as the pulled pork mixed with the next best version of pork at Quiznos – bacon. Again, the pulled pork delivered on flavour and juiciness. The cheddar had some aged flavour to it and the jalapeños added a balanced heat. I enjoyed more than the super sweetness of the Southern Style sub.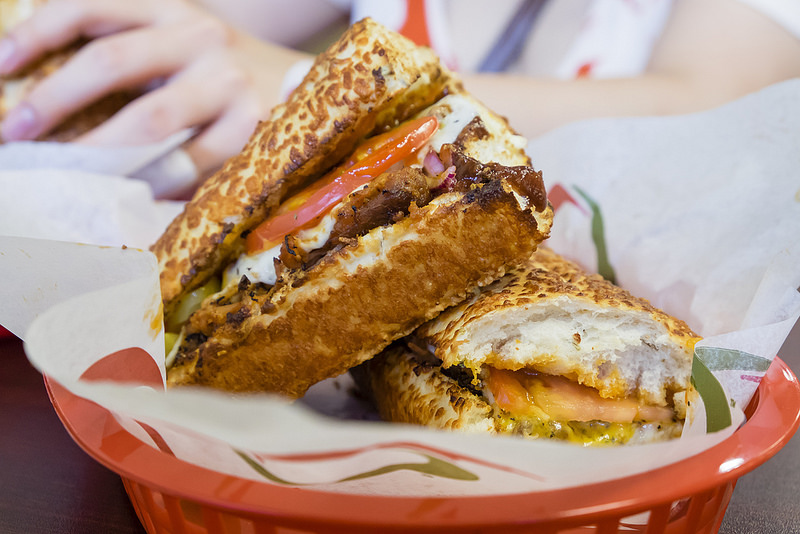 If I had to choose a winner between the two, my vote would go towards the Spicy Chipotle. Spice-sensitive diners may want to take it easy on the jalapeños but I think they're essential.
Features:
Fun fact: Canada is the world's 3rd largest pork exporter according to Agriculture and Agri-Food Canada and it's cool to see Quiznos dipping into local supply. The pulled pork used in these sandwiches is sourced from Lou's Barbecue from Ontario.
Starting with a quality pork shoulder, it is seasoned with simple ingredients to allow the natural flavours to shine through. The next step adds flavour and tenderness that is all about patience. Lou's Barbecue smokes the pork for almost two hours to create a rich smoky flavour in Canada's largest open rack smokehouse. Low temperatures and slow roasting on open racks retains moisture and increases the tenderness of the meat creating a truly mouthwatering experience. Tenderness is enhanced by further slow cooking the pork for nine hours leading to classic, pull-apart pork.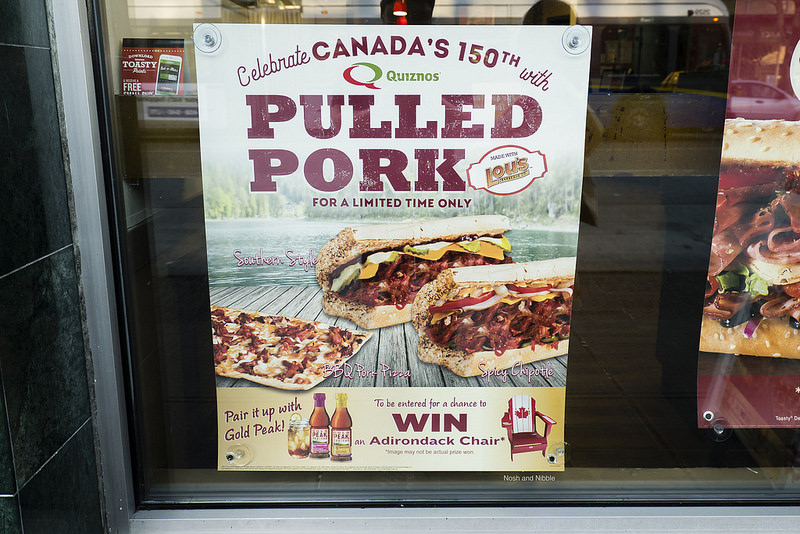 Giveaway:
As a way to give back to readers of Nosh and Nibble, I'm giving away 2 $25 gift cards to 2 winners (1 gift card each). To enter, all you need to do is fill in the Rafflecopter below with your email address and choice of entry. This giveaway is open to residents of British Columbia, Alberta, and Saskatchewan and will be open to entries until Thursday August 31st at 11:59pm. Winners will be contacted via email to share mailing information within 3 days after the giveaway window closes. Good luck to all those who enter!
If you'd like a chance to win 1 of 2 other $25 gift cards, head over to my Instagram to find another giveaway contest!
For more information on Quiznos, visit http://quiznos.ca.