It's no secret that some of the best Asian food in Metro Vancouver lies in the nearby city of Richmond, BC. With such an umbrella category, it's pretty fitting that somebody would figure out dumplings exist in most forms of Asian cuisine and proceed to connect a network of restaurants that serve some region of dumplings. A couple of weeks ago I was exposed to a foodie adventure through Tourism Richmond's Dumpling Trail which was a test for both my dumpling knowledge and my stomach capacity. After 3 stops, I had to tap out, but here's as far as I got with details on each restaurant's dumplings.
Disclosure: I was a media guest for the Dumpling Trail and all food was complimentary. All opinions are my own.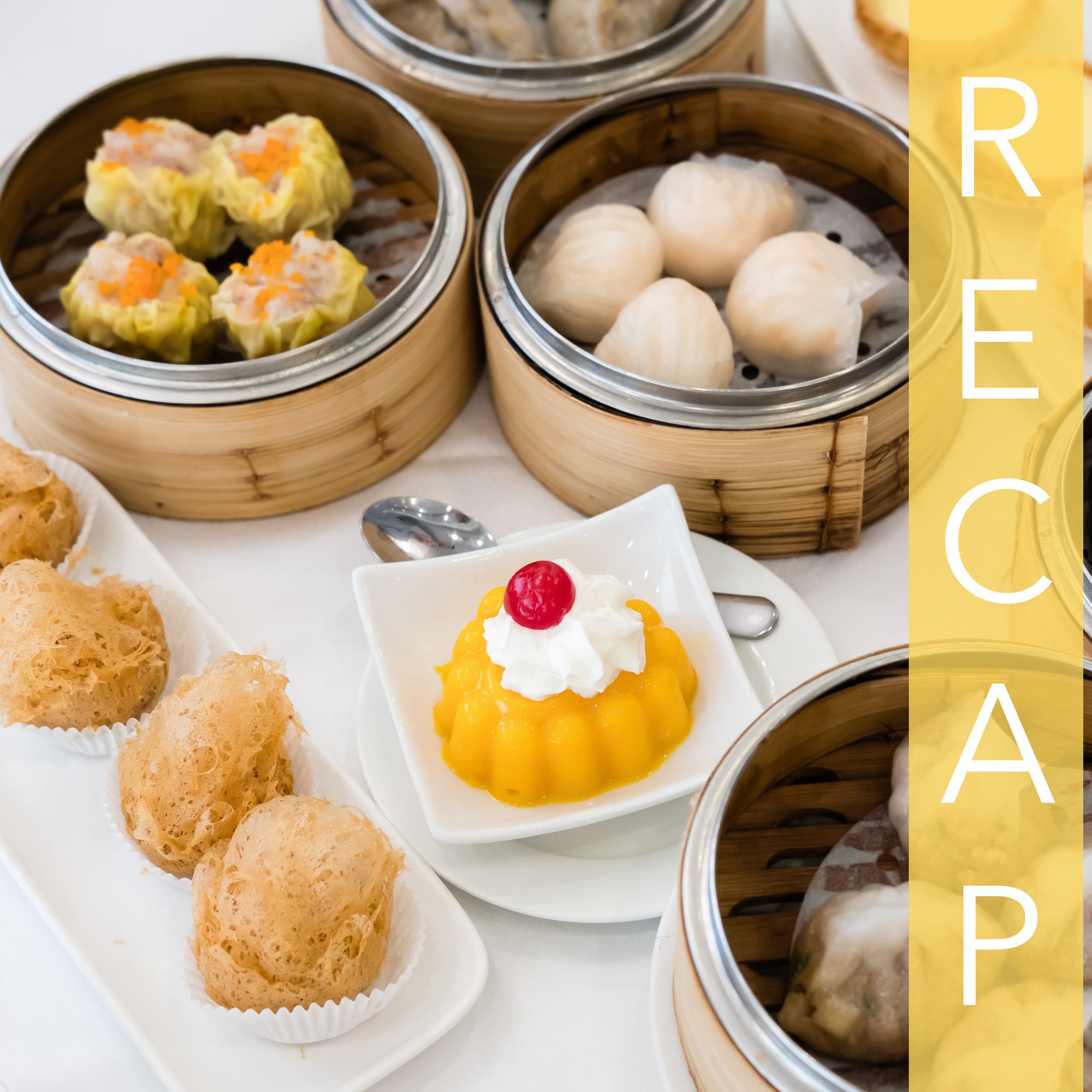 Dumpling Trail:
Team Maggi's dumpling trail tour stopped at the following:
Empire Seafood Restaurant
R&H Chinese Food
Morals Village
In total, there were 20 restaurants, and all are mapped out on the Dumpling Trail website, or in this handy info pamphlet which you can pick up at the Richmond Visitor Centre in Steveston.
Empire Seafood Restaurant:
Empire Seafood Restaurant, located near Richmond Centre, was a textbook definition of dumplings in the form of dim sum. Here we enjoyed the following Dumpling Tour-specified dumplings:
Xiao Long Bao (小笼包) ($6.95)
Har Gow (虾饺) ($6.75)
Siu Mai (烧卖) ($6.75)
Ham Sui Gok (咸水角) ($6.45)
Wu Gok (芋角) ($6.75)
Chiu Chow Fun Guo (潮州粉粿) ($6.45)
The biggest highlight for me at this stop were the har gow and siu mai. Both items were full of juicy shrimp or pork respectively and served at just the right temperature to plop into my mouth. A big appeal of dumplings for me is their accessibility to be eaten in a single bite (consequence: this makes them easy to overeat too).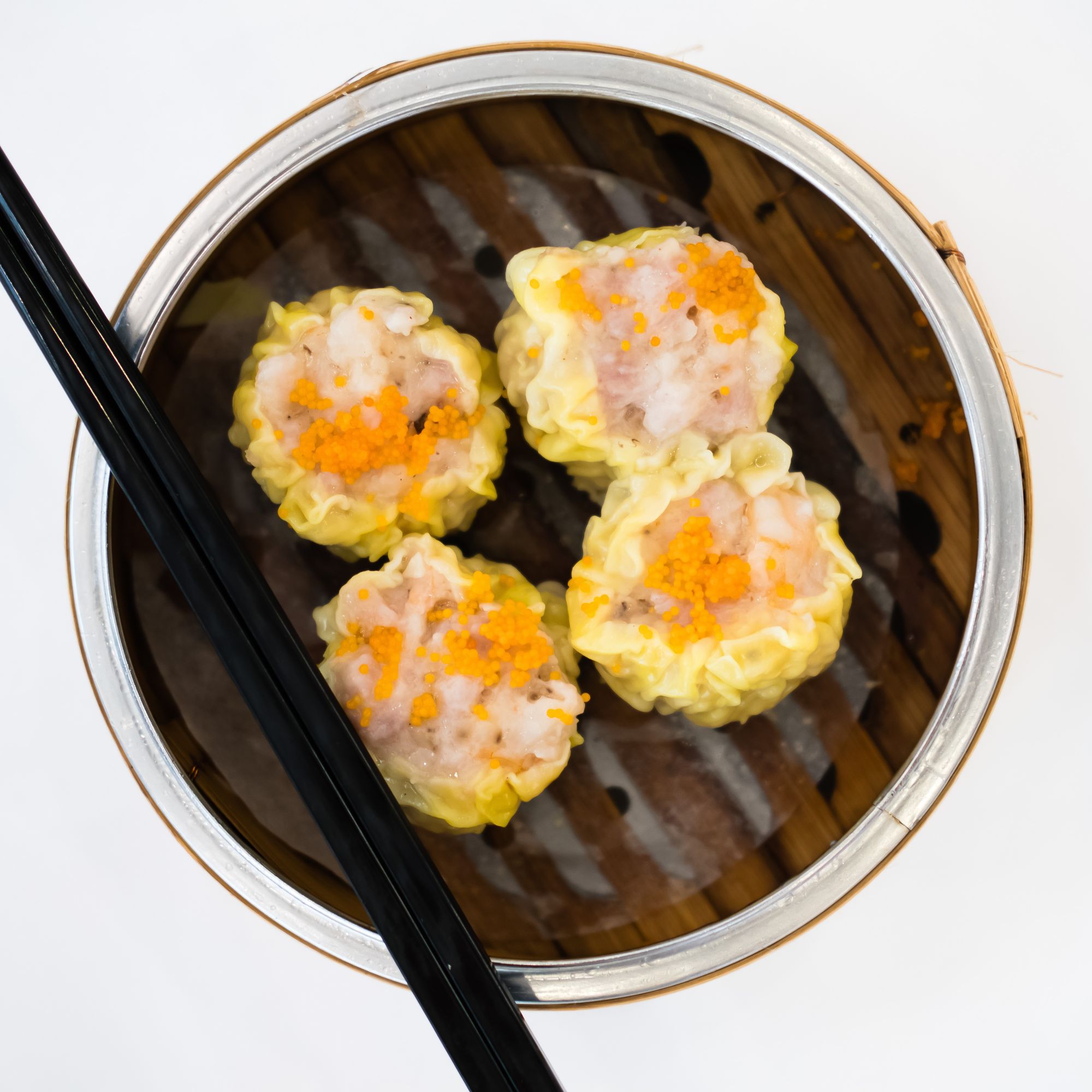 The xiao long bao (XLB) here were the classic arrangement of dumplings with soup and pork inside, but once we got to R&H Chinese Food at our next stop, I immediately dismissed the XLBs from Empire. If you read far enough, you'll understand why. I've included them in this post because they were included in the Dumpling Trail's info pamphlet.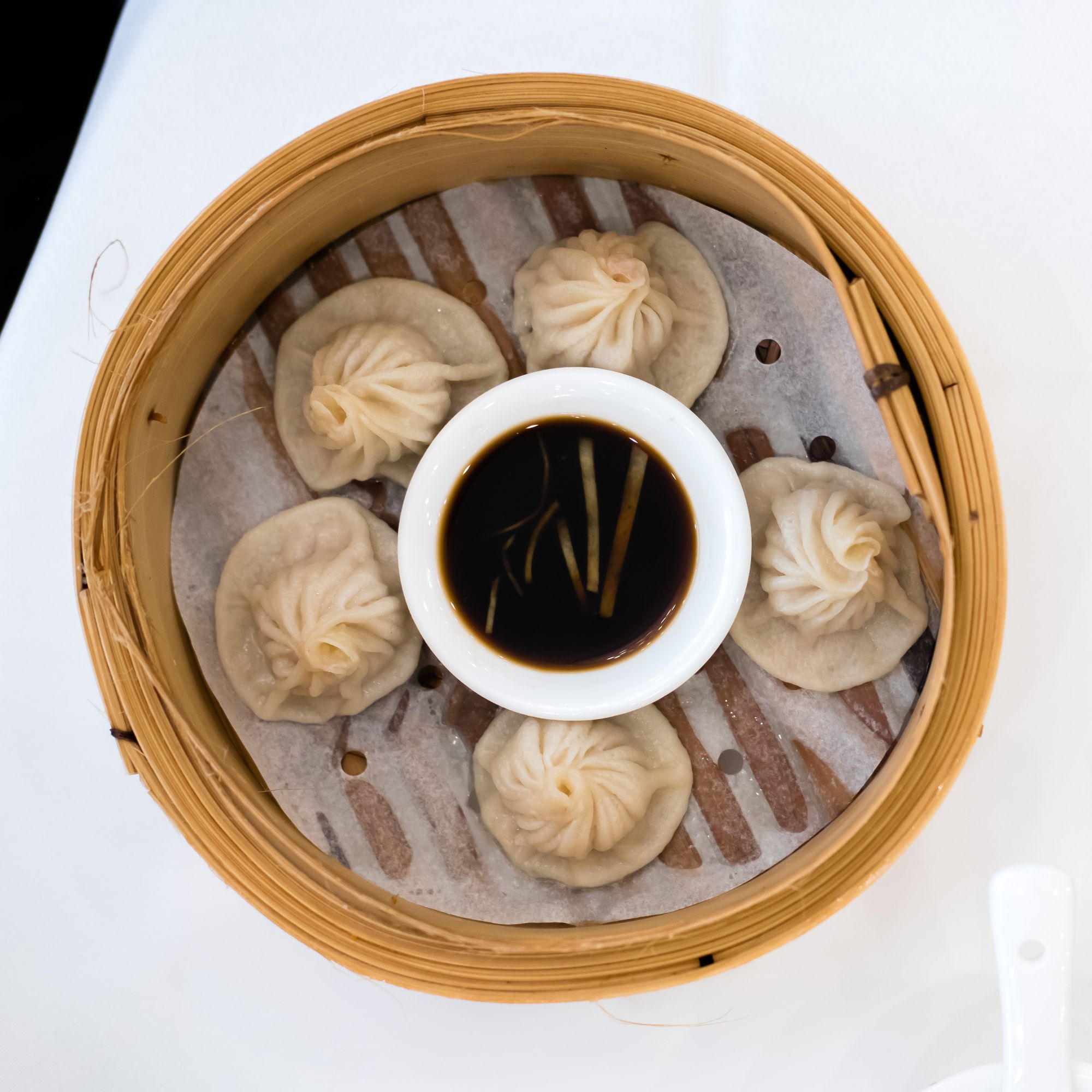 For something a little different from the normal dim sum, the chiu chow fun guo might fill that niche. These dumplings hail from the Chaozhou district of China and have by far the most fillings of any dumpling. Inside each ear-shaped dumpling was chopped peanuts, garlic, chives, ground pork, dried shrimp, radish, and shiitake mushrooms. You'll likely find the usual suspects at every dim sum restaurant, but fun guo are marginally harder to find. Other common names on menu might use the name teochow.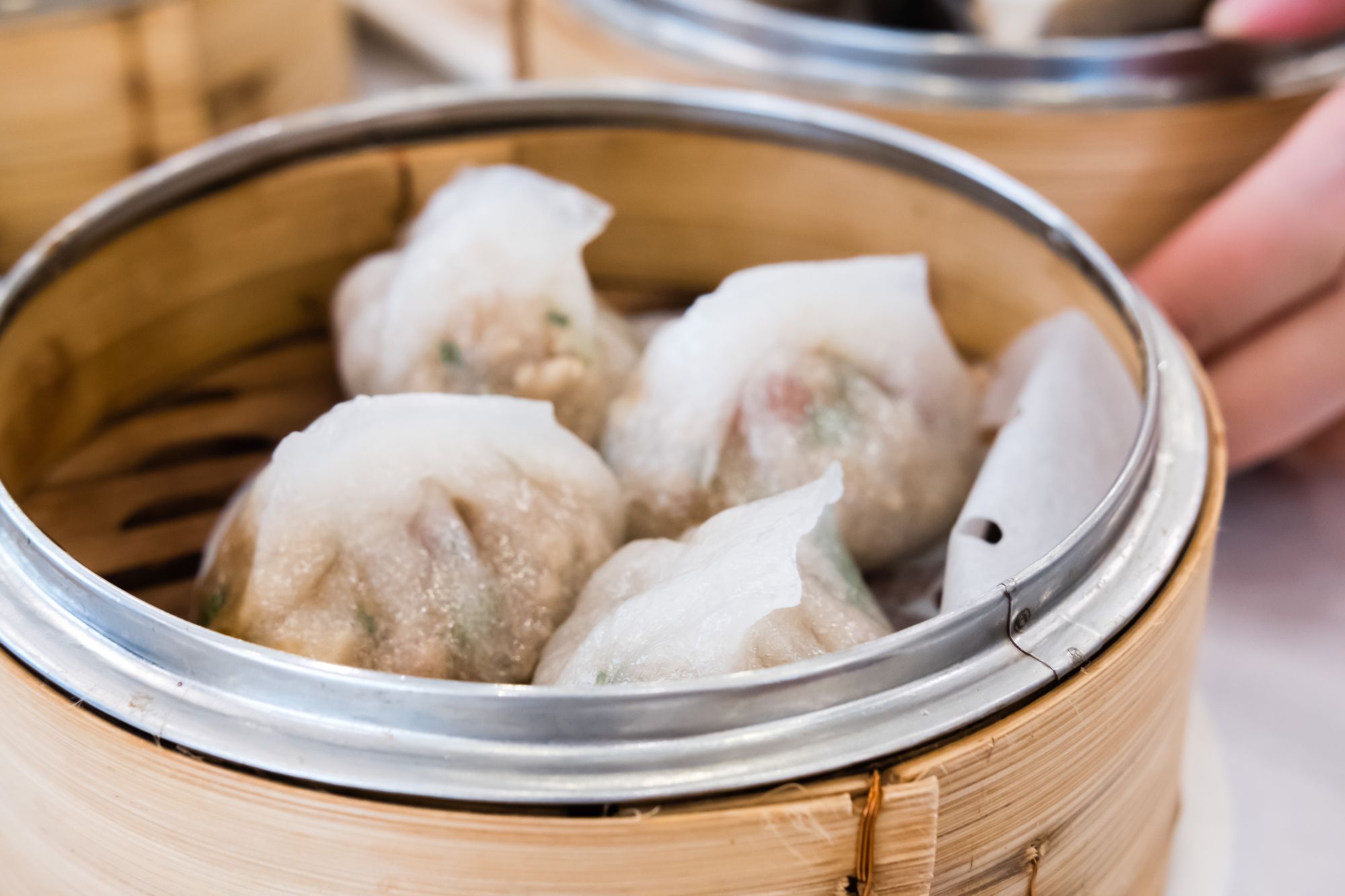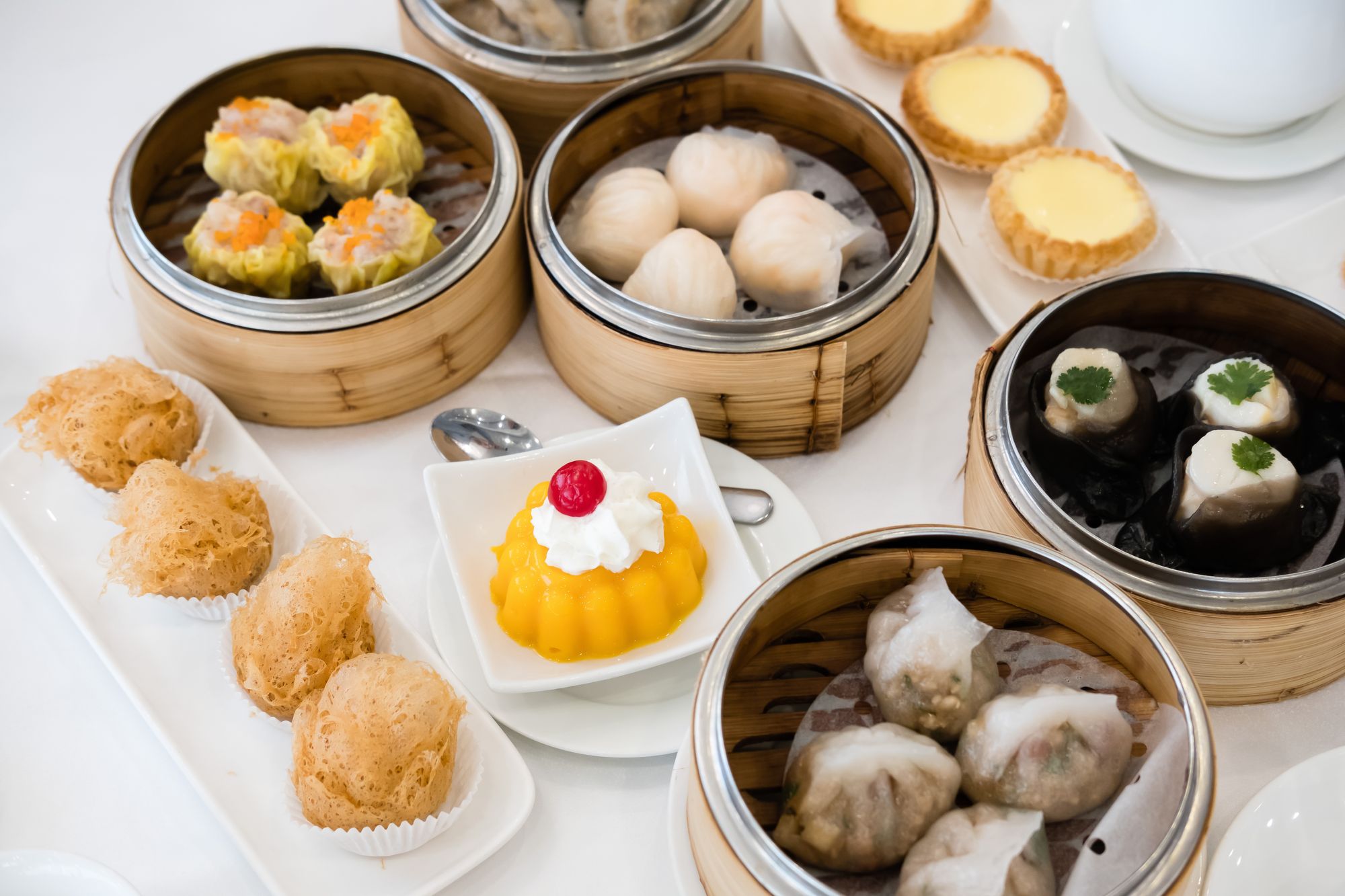 R&H Chinese Food:
Moving onto our next stop, we visited the food court at Lansdowne Centre. Most food courts these days will have the usual North American chains, but Lansdowne Centre plays a bit of a rebel in that aspect as R&H Chinese Food appears to be a family-run operation. One look at their preparation table shows that these people mean business and dumpling production is a constant during the day.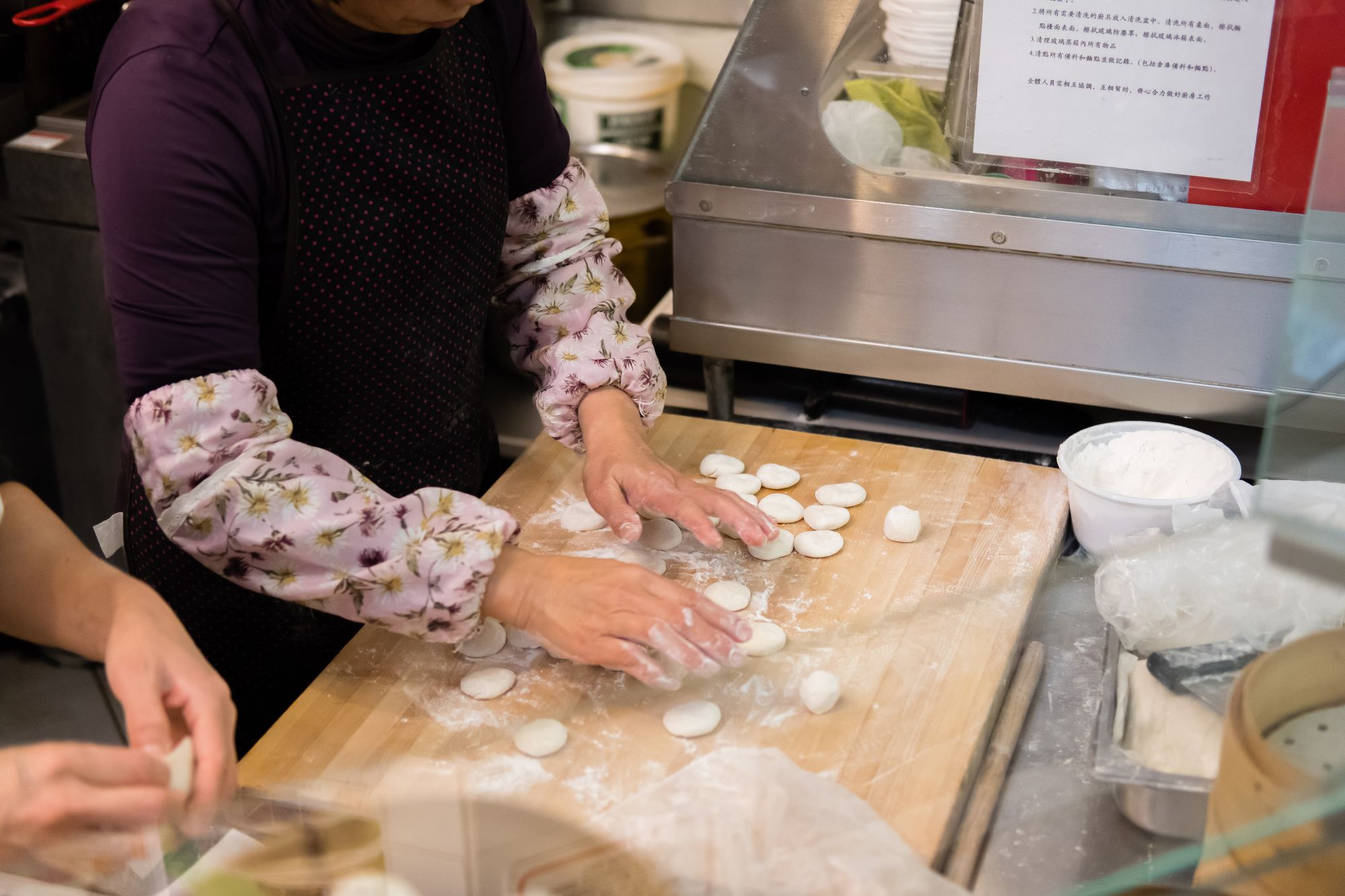 Here we enjoyed the following Dumpling Tour-specified dumplings:
Xiao Long Bao (小笼包) ($7.69)
Wontons (馄饨) ($7.69)
Guo Tie (锅贴) ($7.69)
Xiao long bao made a second appearance at R&H, and oh boy were these tasty. Each dumpling was plump (and larger than the ones at Empire), juicy, and full of slurpable soup. One could pick up a dumpling with their chopstick with confidence that everything would hold in the shell. Sure the sauce was a bit of a bummer, lacking any traditional ginger, but that was a small price to pay for what I thought were the best soup-filled dumplings of the trail. These originally hail from Shanghai.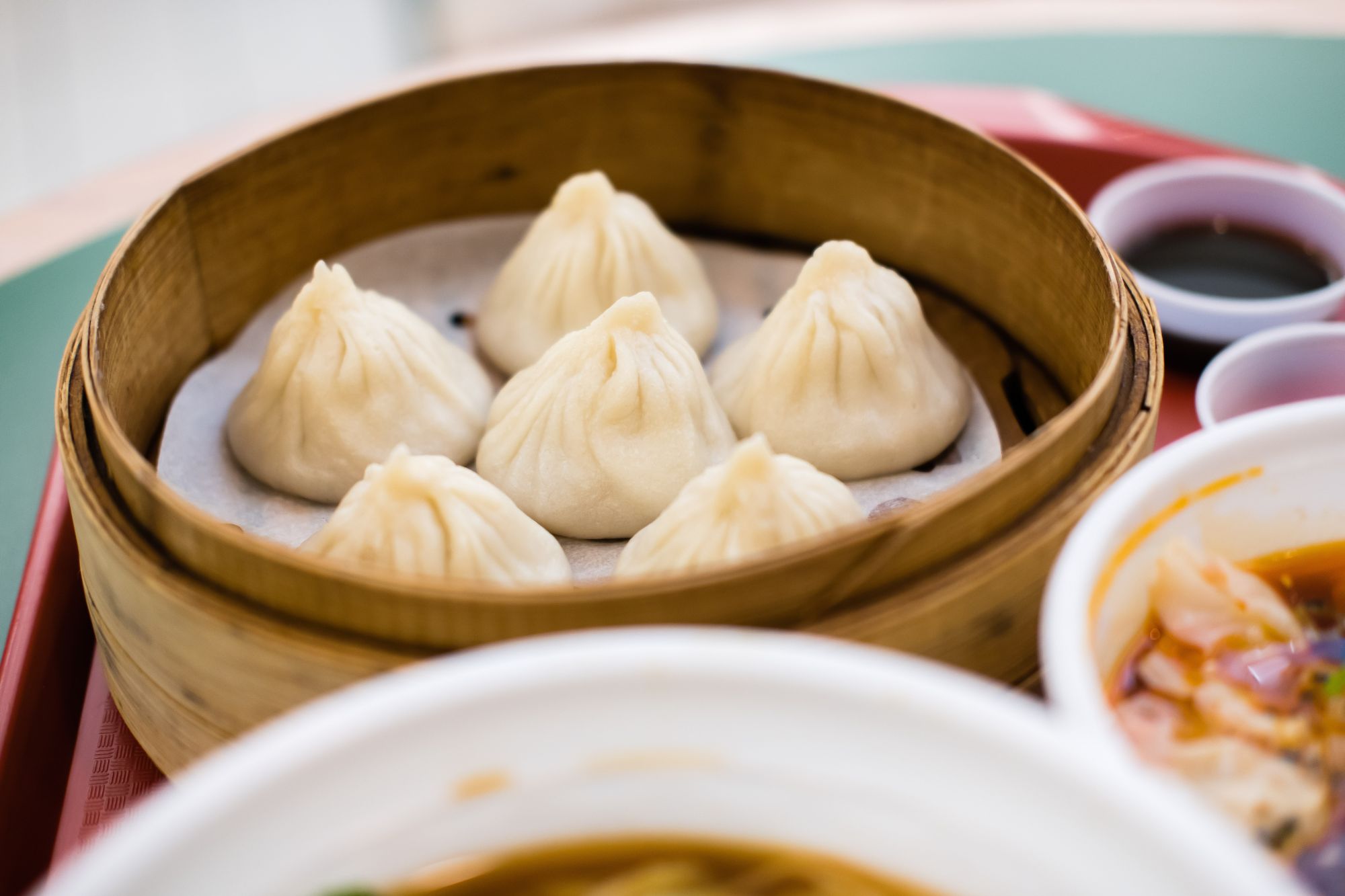 Next up were wontons, a soup-friendly dumpling filled with ground pork and shrimp. R&H served our wontons in a chili sauce so eating them left a fun numbing feeling on my lips. The skin is softer on wontons as wontons are traditionally served with soups. If you're dining with older folks who want an easier time chewing, you might opt for wontons over something like har gow.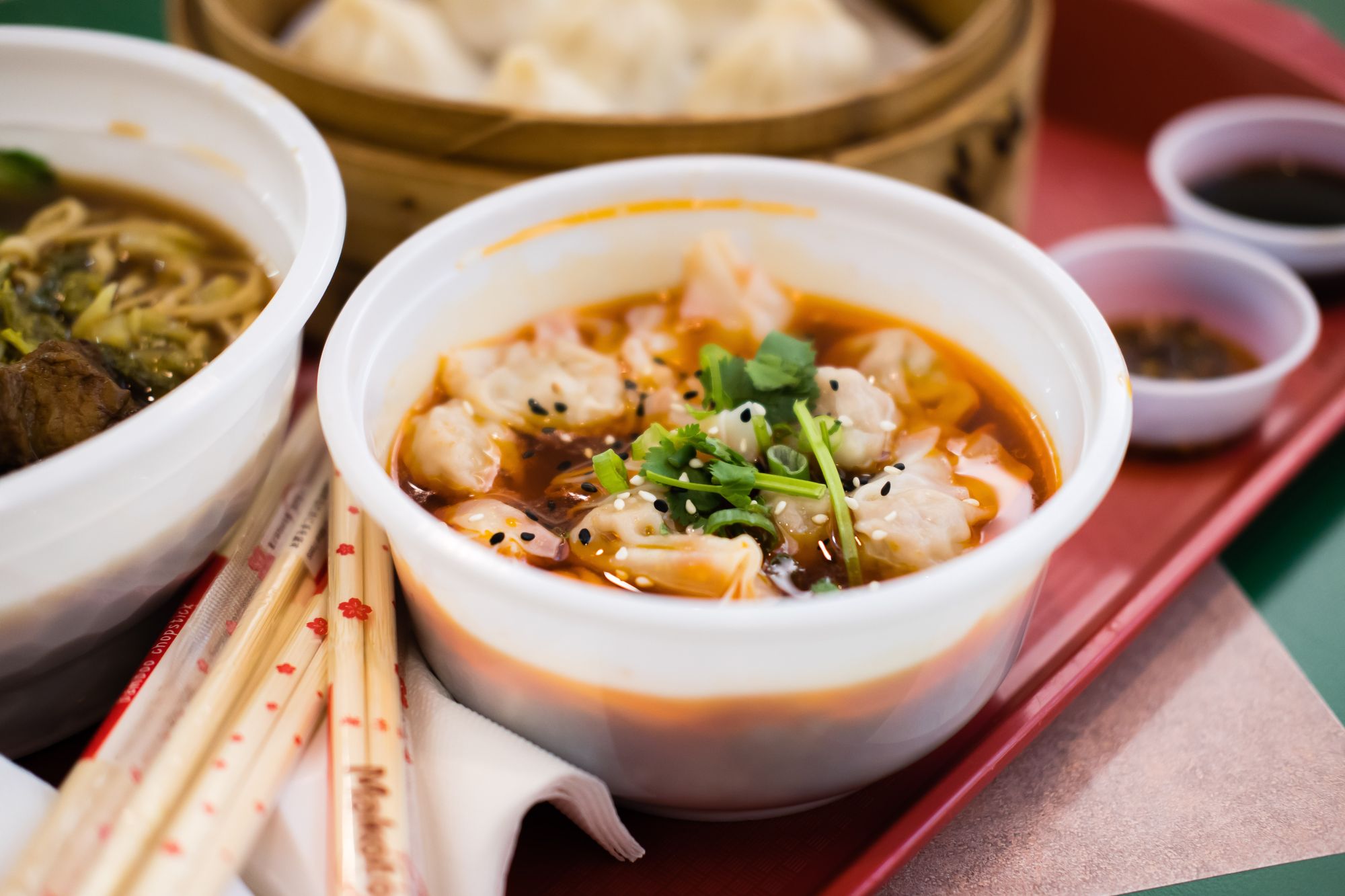 We've covered in detail preparations of dumplings through boiling and steaming so far, but these are some versatile foods that can be served in a variety of ways. Dumplings can also be purchased as guo tie, or literally "pot stickers", where dumplings will be fried on a wok or frying pan. These are generally filled with ground meat and vegetables and wrapped in a thinly rolled piece of dough. The style at R&H has these guo tie served as large bun shapes with a crispy edge and an even chew everywhere else.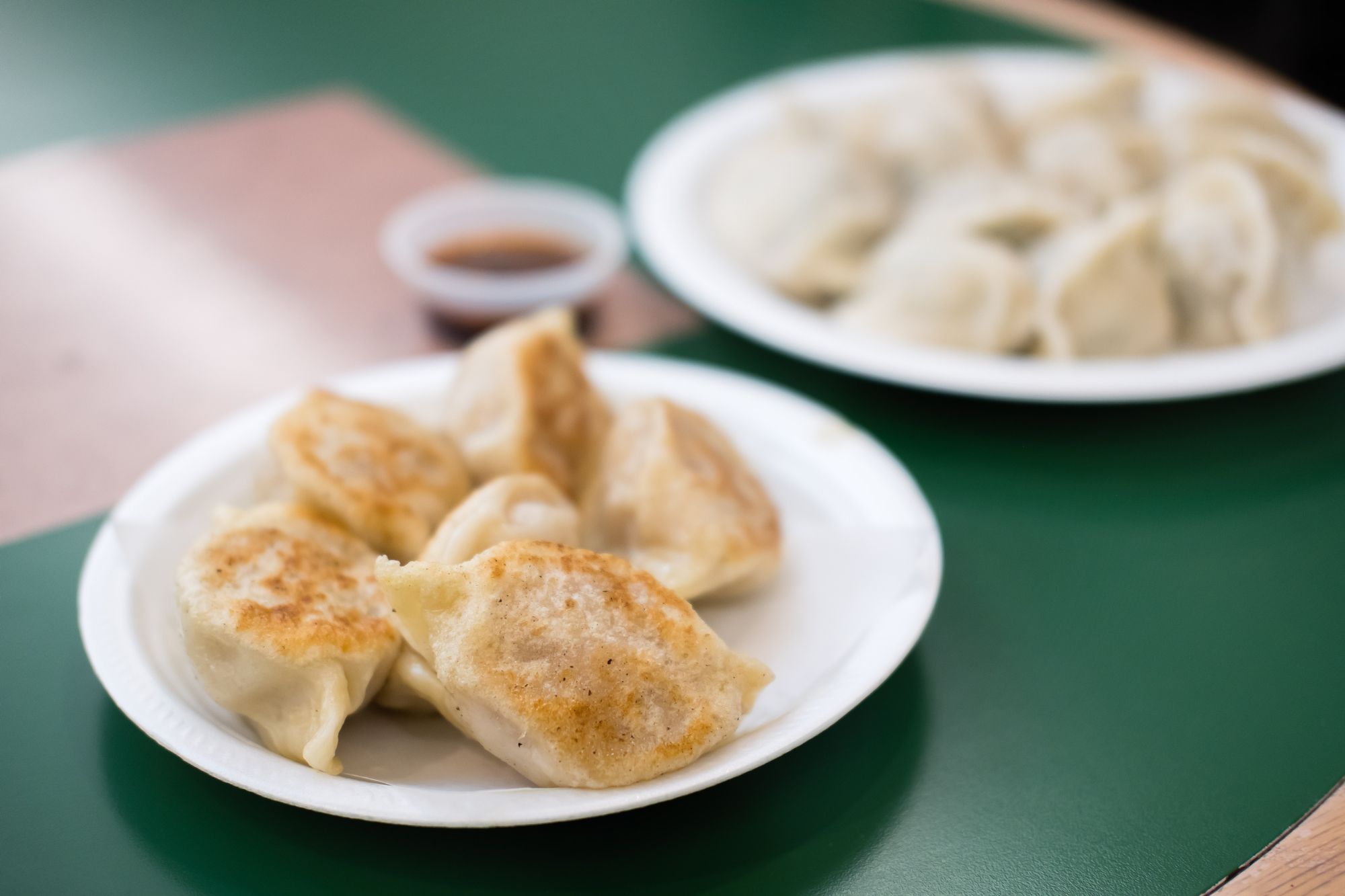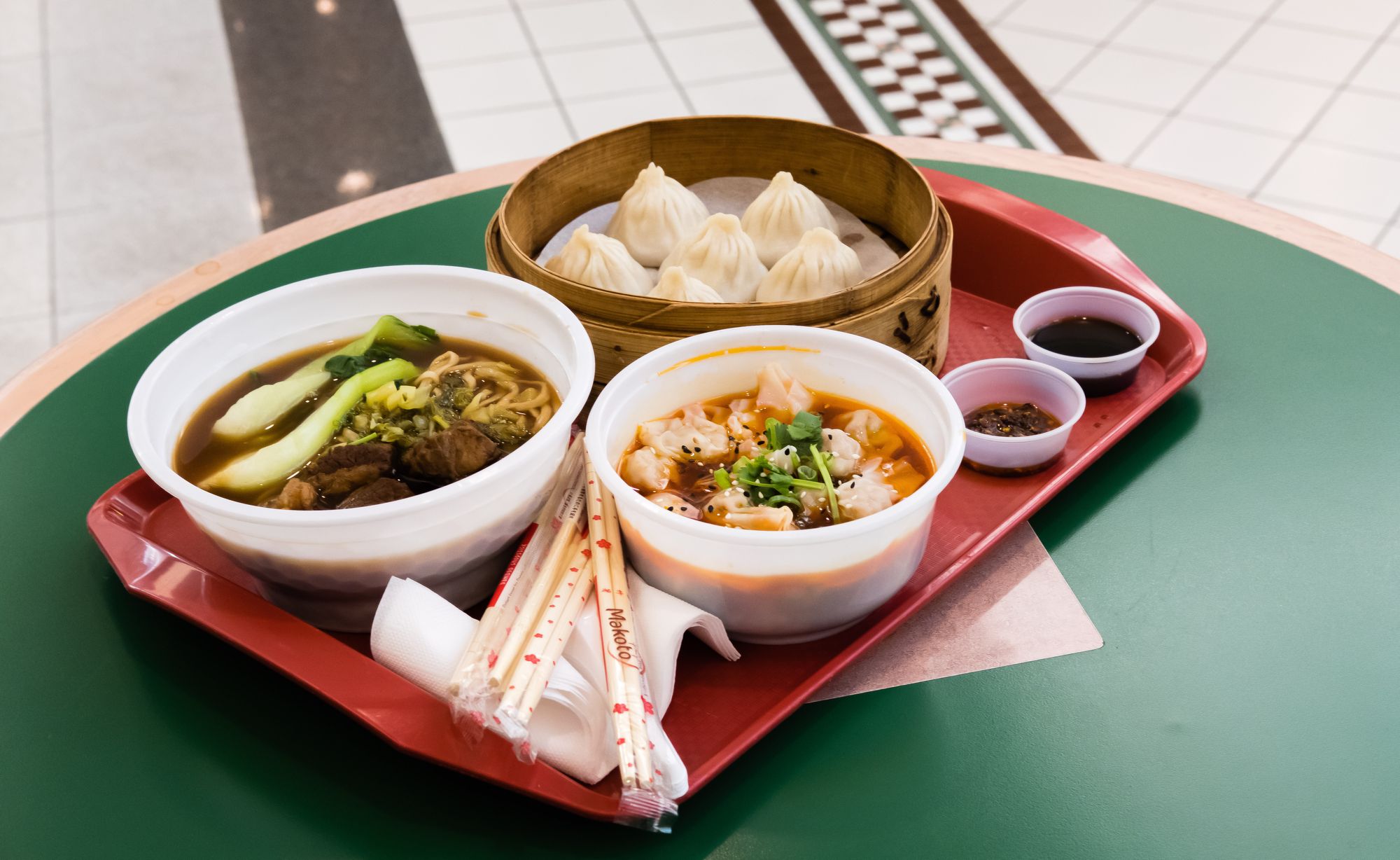 Morals Village:
Understand that by this time in our dumpling trail, our group was pretty stuffed. To slow things down a bit, we opted for some hot pot at Morals Village for our last stop. Here the only Dumpling Tour-specified dumplings were shui jiao (水饺) ($6.95). As a hot pot ingredient, these dumplings came frozen to the table to be dunked into our broth of special spicy style soup base ($13.95).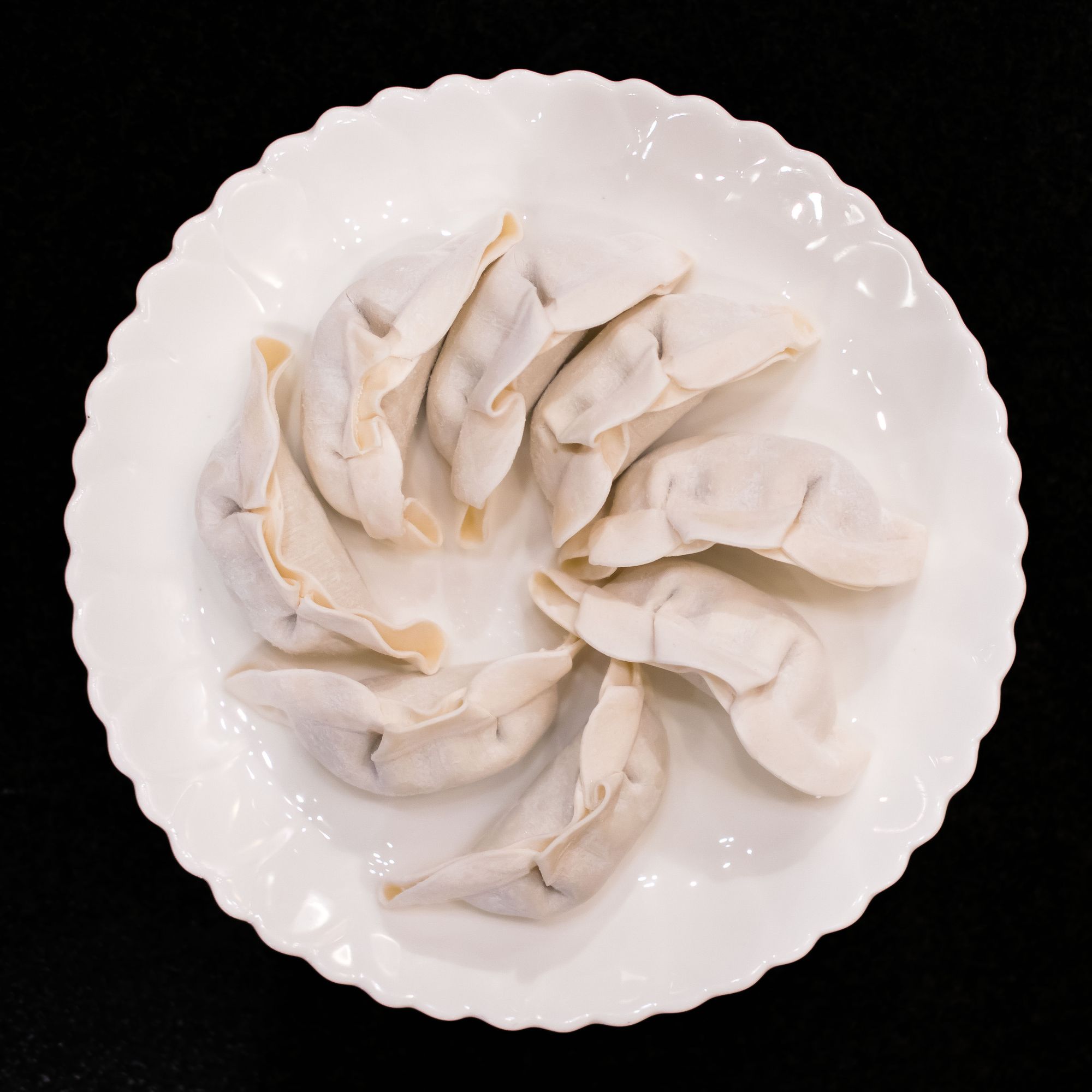 Once we dunked these in, we waited a couple minutes for them to cook and then extracted them out.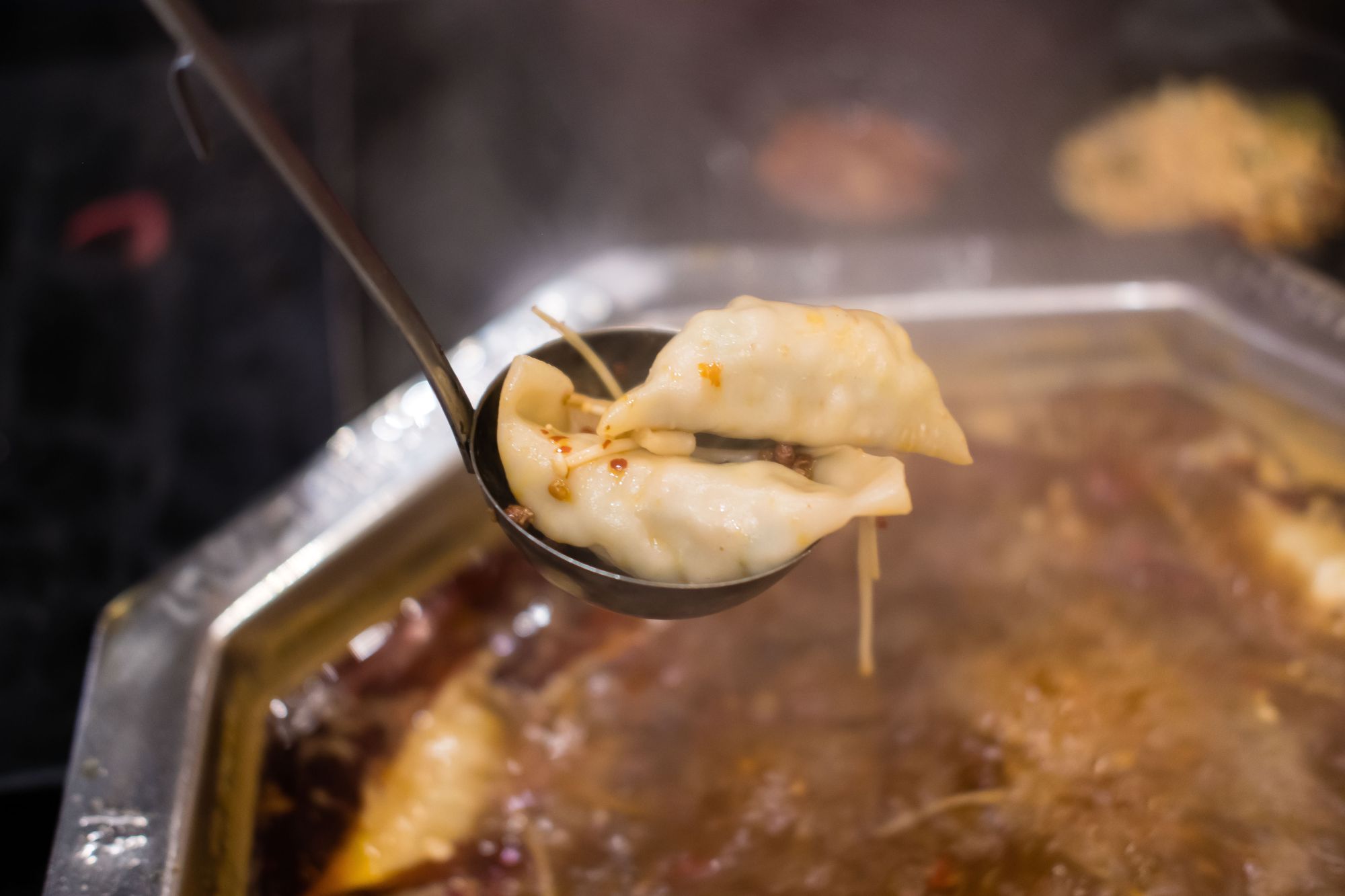 We took full advantage of the massive sauce bar at Morals Village to gussy up our plate of shui jiao before diving in. Similar to wontons, these had a pretty easy chew, but different would be the lack of shrimp filling in the wontons. Though shui jiao are found in almost every part of Asia, they're usually filled with chicken, beef, leeks, lamb, or in our case, chives.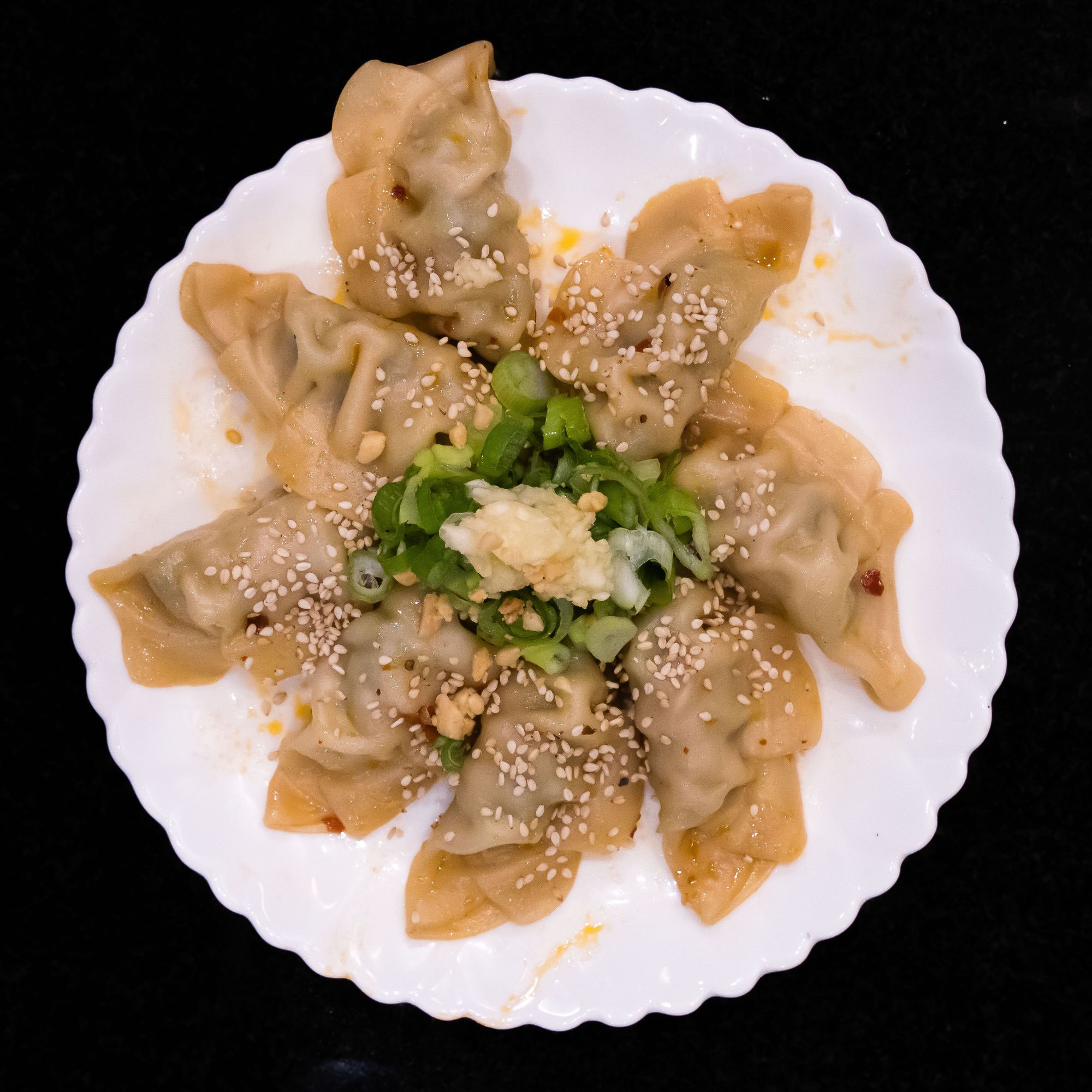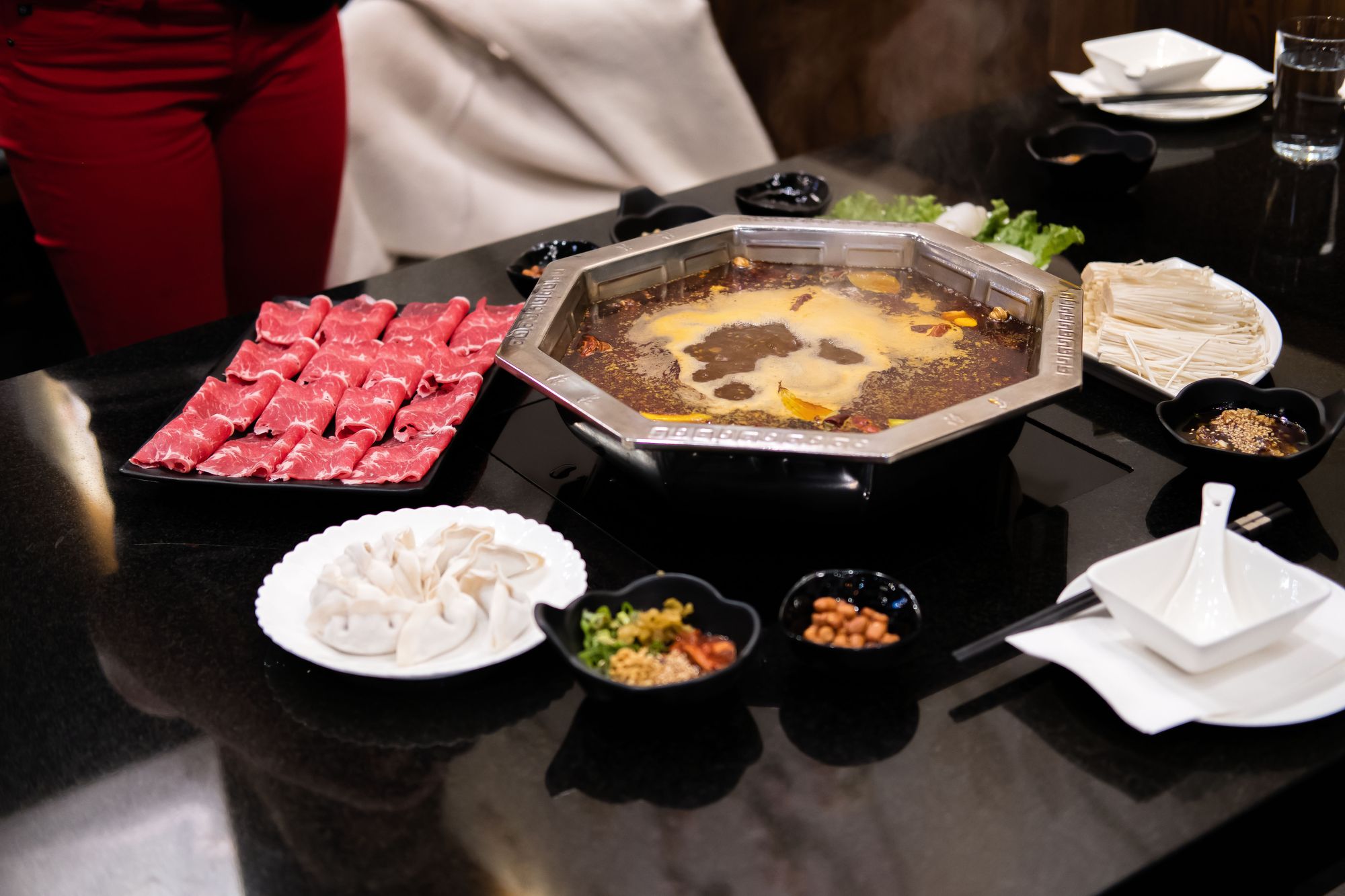 Final Thoughts:
Overall, I'm pretty impressed with the structure of the Dumpling Trail by Tourism Richmond. Somebody's done a ton of work collecting data on these restaurants and connecting them all through a common offering of dumplings. I highly doubt these restaurants have any idea that this kind of publicity is happening for them (Chinese restaurants in general are still pretty reliant on traditional marketing or Chinese-based media even in 2018).
As a dumpling fan, I'm on board with trying out the rest of the Dumpling Trail as I get the time, but after 3 stops, I can vouch for anybody who's looking to try something new in Richmond to take a look at some of the Dumpling Trail itineraries on Tourism Richmond's website.
One-liner: Actually a huge number that's representative of all the dumplings in one easy guide
Highlight: Xiao Long Bao (小笼包) from R&H Chinese Food
Price per person: $10-$20 at each restaurant depending on how much you plan to eat
Would I go back? I'm still not done.