Remember at the end of 2016 when poke seemed to explode all over Vancouver? Whatever the change might have been, it seemed there was now a "Poke ____" in nearly every neighbourhood. Known for its pedigree as a healthier lunch option, poke's existed in the United States for a few years now and a few franchises have expanded north, Poké Bar being one of them. The New Westminster location has been open for about 6 months now and I checked it out before watching a movie at the nearby Landmark Cinemas. Overall it was a pretty solid experience on par with most poke shops in Vancouver.
Disclosure: This was a complimentary tasting provided in exchange for an honest overview and no monetary compensation.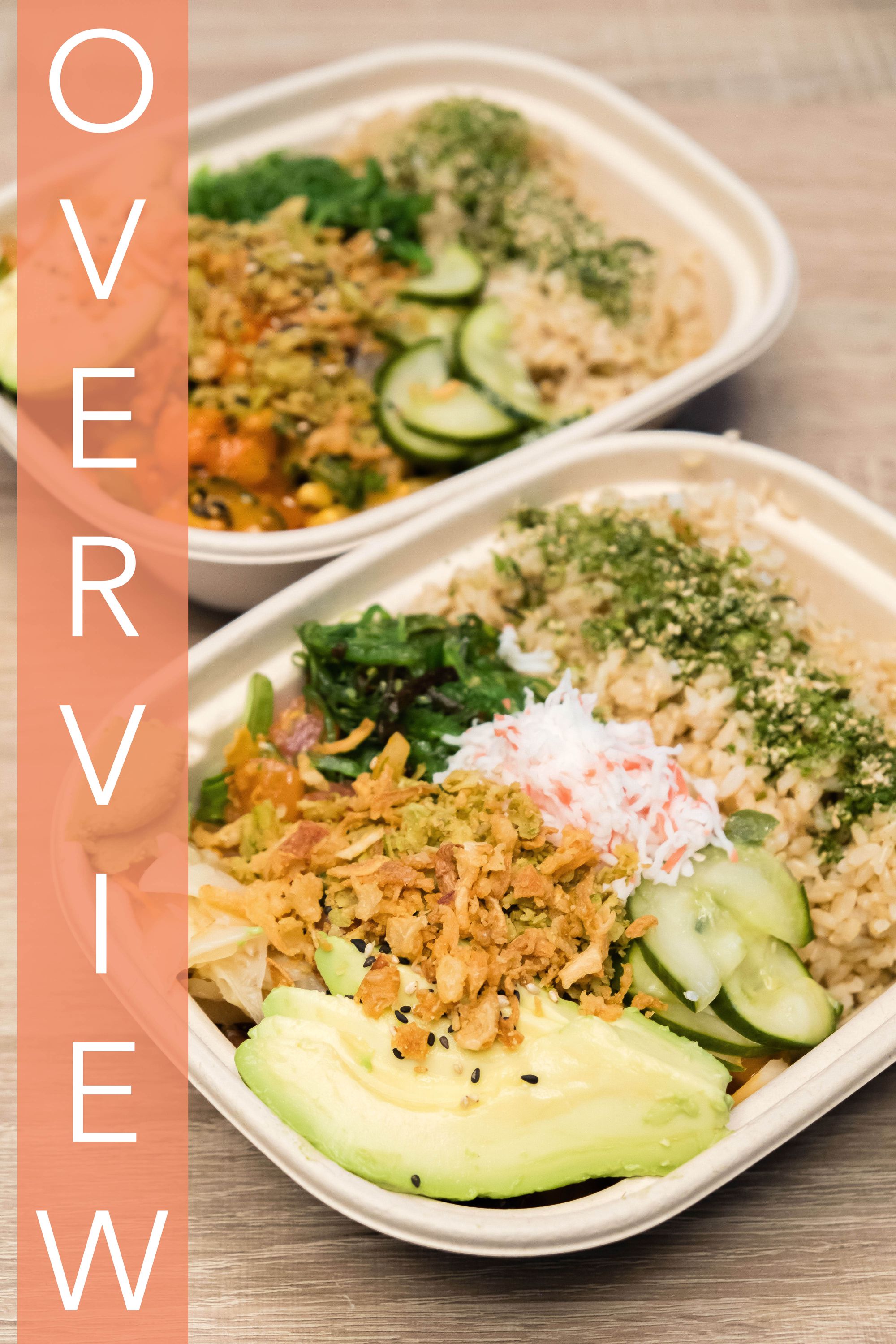 Food:
Team Tastic came here for a Thursday lunch and I had a great taste of the following:
Fire Cracker w/ Avocado (Large) ($15.95 + $1)
Custom Poke Bowl w/ Avocado (Large) ($15.95 + $1)
Miso Soup
Coconama Matcha Ganache
During this visit, kale noodles were on the menu but were unavailable to choose from at this time of day.
The menu offers a left-to-right build-your-own bowl poke designer akin to most poke places but for those who seek some pre-designed bowls, the signature bowls menu provides some examples which you can further jazz up. I went to the Fire Cracker from the signature menu which came with the following:
Ahi Tuna
Salmon
Sweet and Green Onions
Masago (fish roe)
House Dressing
Spicy Mayo
Sweet Chili
Sesame Oil
Crispy Onion
I added in: Spicy Tuna, Spicy Salmon, Crab Meat, Seaweed, Cucumber, Wasabi, Avocado, Ginger, Crispy Garlic, Sesame Seeds, and Furikake.
Being a large bowl, I was privy to having 4 scoops of bases. I opted for the spicy versions of all the fish to round out my bases. Being that it was 11am when we ordered and Poké Bar had just opened, everything tasted pretty fresh. The range of sauces available enhanced the umami flavour in every bite and I enjoyed the fact that the fish was mixed by hand with the toppings and sauces I chose.
For every poké bowl, you'll be asked to choose a carb. I opted for brown rice but did note that kale noodles were an option, an option I've so far only found to be shared with Pokéworks in Vancouver.
The brown rice I had was tasty. It might sound weird to hear "tasty" and "brown rice", but the texture was key in this brown rice. Each bite I took had a good amount of feedback and chew. While the serving of brown rice was not nearly as pretty as what was shown on the signature bowl, at least it was cooked very well (and arguably one of the key differentiating factors between poke shops). As I mixed in the poke, I enjoyed the mixture of crunchy, marinaded, pickled, and savoury flavours dancing around my taste buds.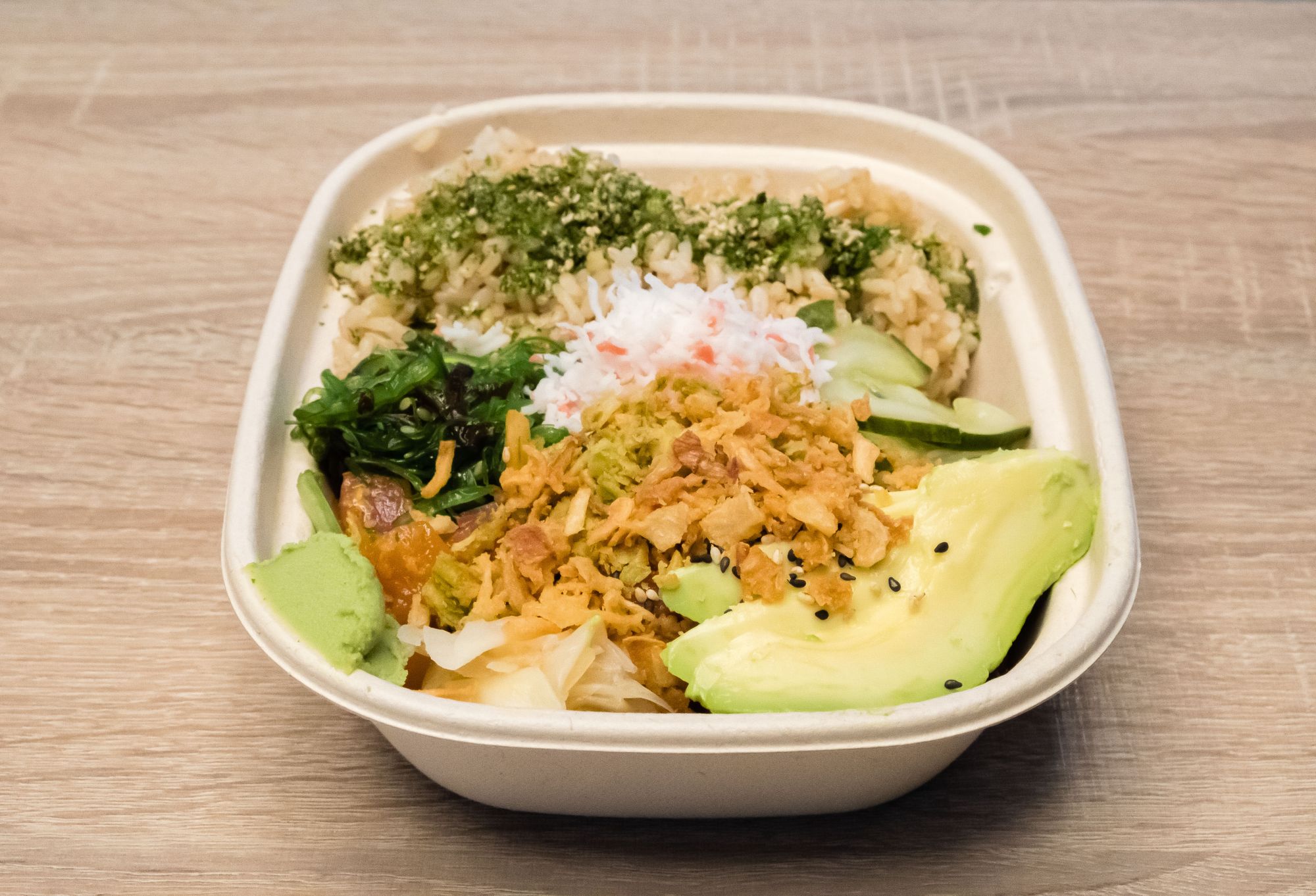 The other half of Team Tastic built their own poke bowl with spicy tuna, albacore tuna, spicy salmon, scallop, some other base, house sauce, spicy mayo sauce, and literally every topping possible. What this really highlights is the ability to customize a poke bowl however you like it. If you're like us and like everything, you'll probably enjoy having everything (with jurisdiction to clamour for more of your favourite topping). Obviously, opting for everything or a signature bowl meals you'll likely complete your order quicker.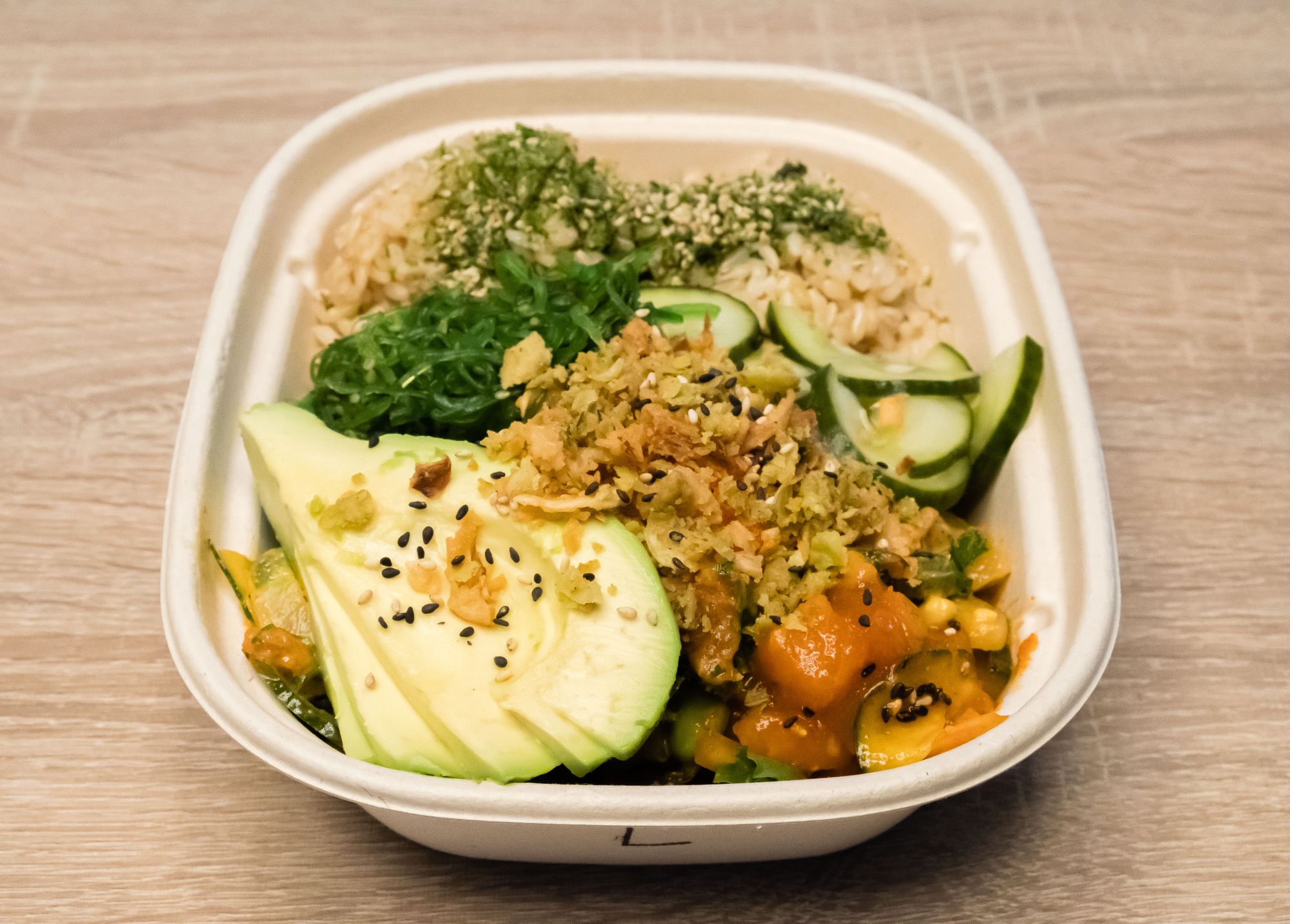 Compared to Vancouver poke eateries, I was happy to see Poke Bar had essentially the same toppings as other poke places and even served their poke in compostable containers. Can't say the same about Pokerrito's containers.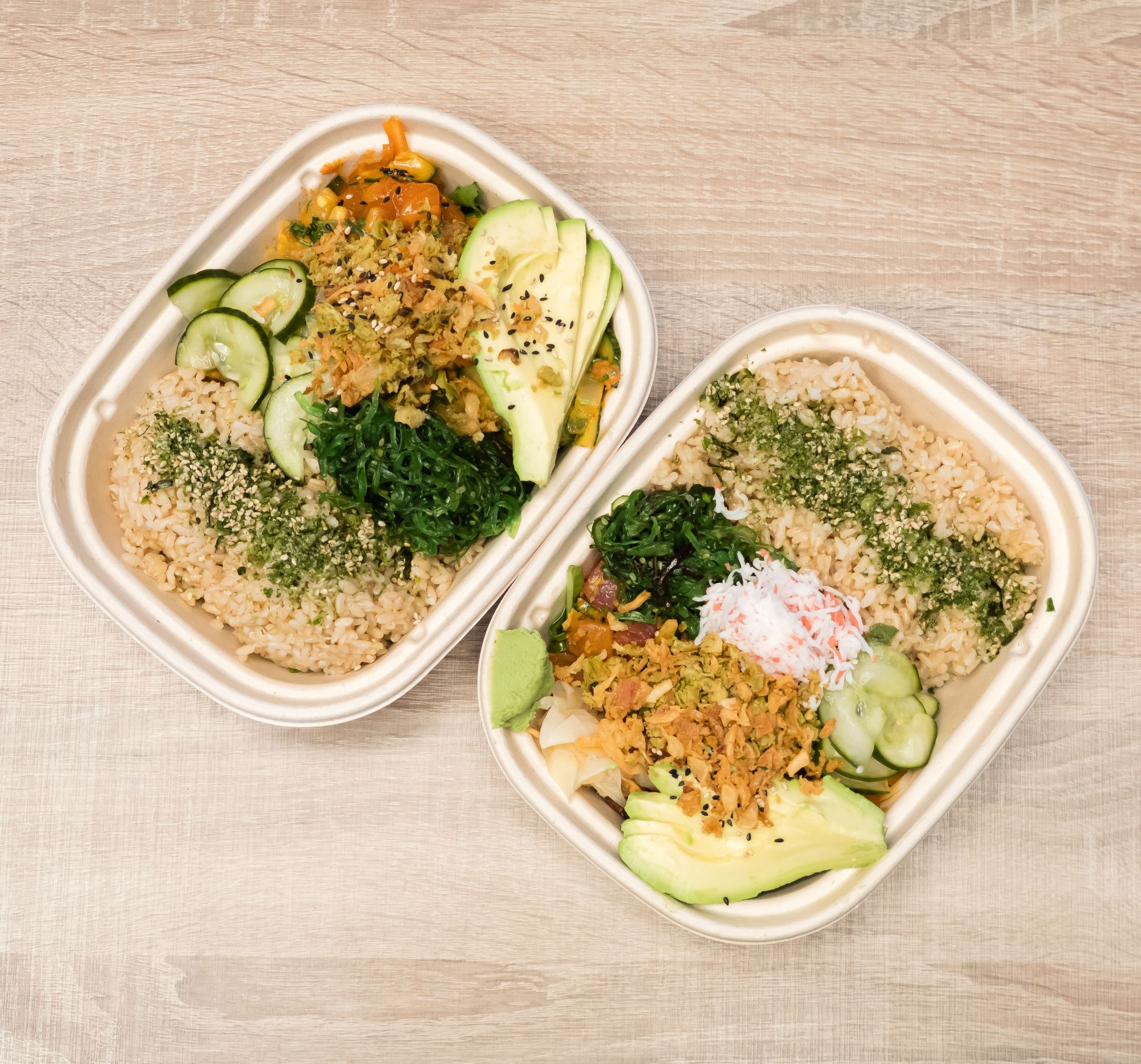 For only $1 more, any poke bowl can be accompanied by miso soup. This had a hearty amount of miso in it though my bowl didn't have any tofu in it. It was a better deal than some Japanese sushi places though.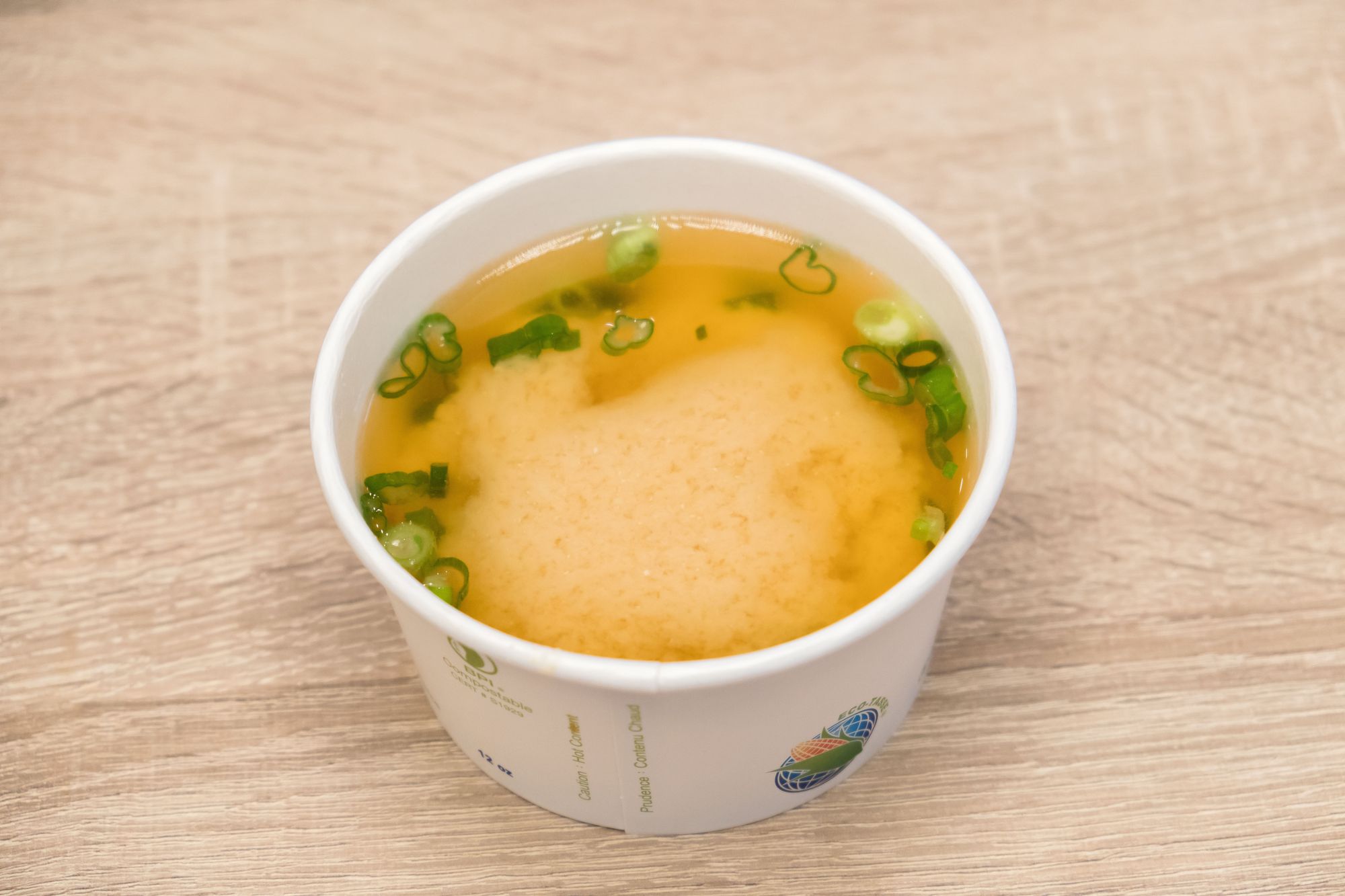 A nice surprise was the dessert bar available at Poké Bar. Here we were treated to a matcha Coconama truffle. Coconama is a local chocolatier headquartered in North Vancouver that supplies chocolate truffles to many eateries around Metro Vancouver. As their ganache must be refrigerated, it made sense that the cooler at Poké Bar could stock these delicious truffles. The key is to dust it with the included matcha powder, pop a truffle into your mouth, and let the truffle melt all over your palate. I've enjoyed every Coconama truffle I've tried thus far (note: they were mostly matcha-flavoured).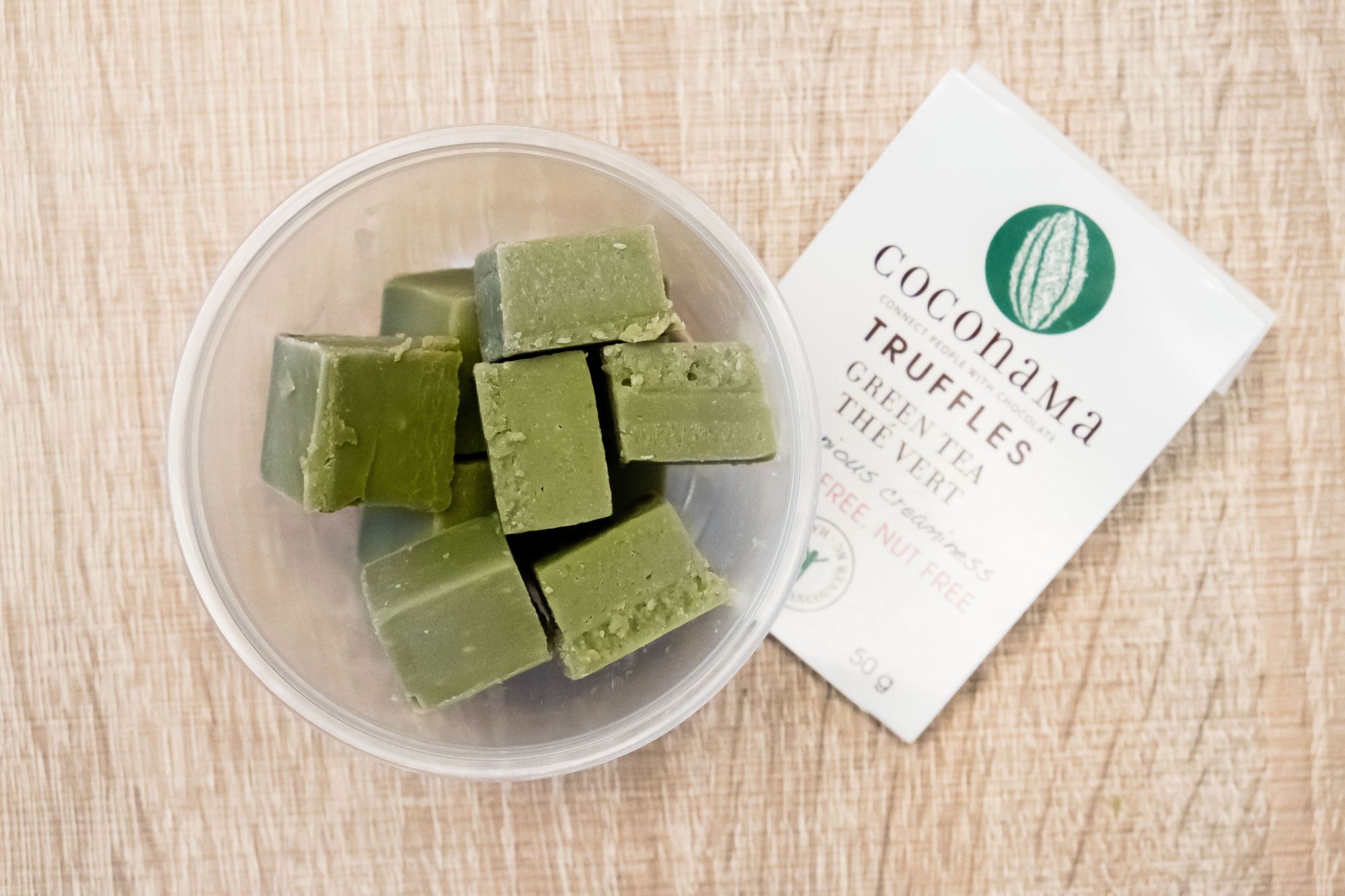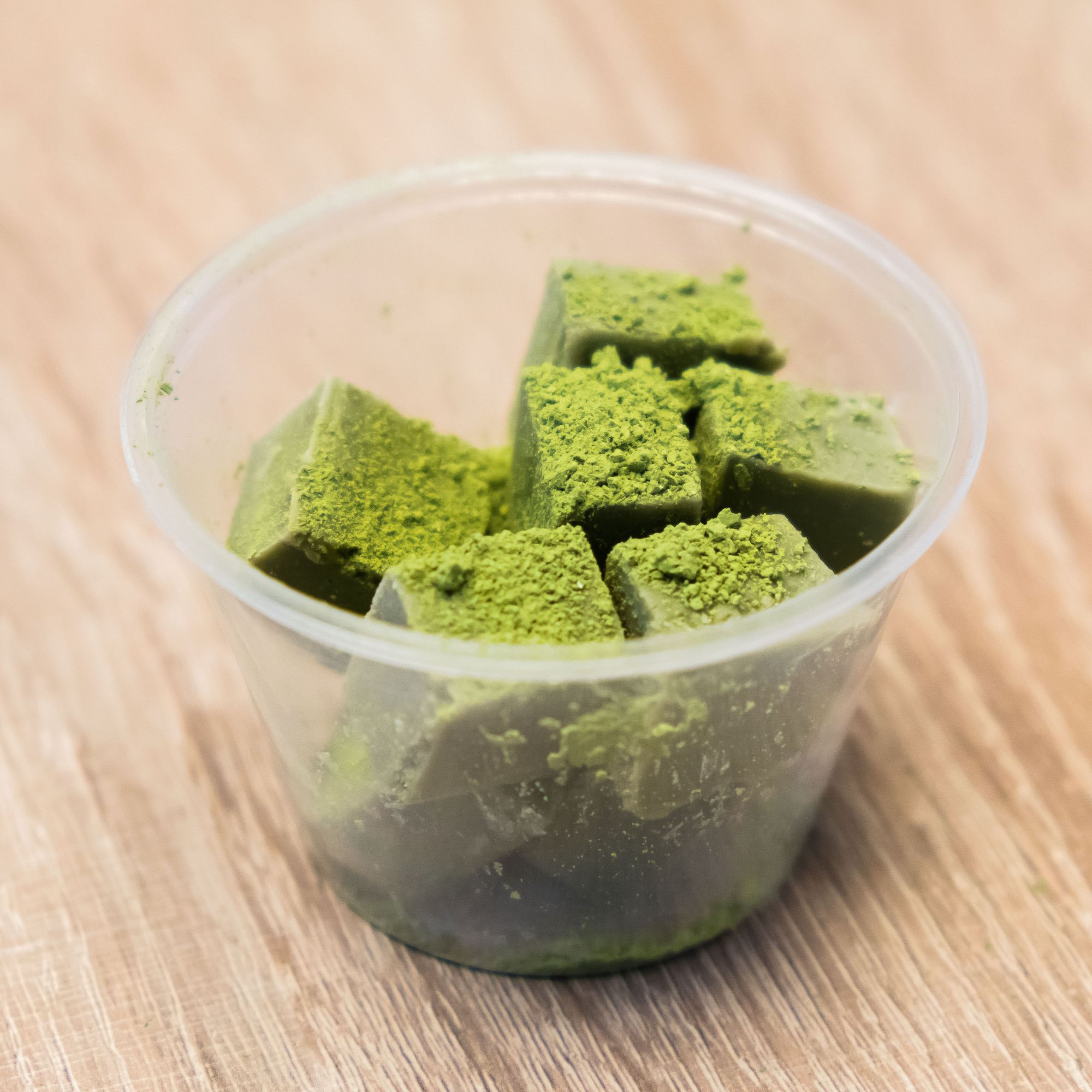 Features:
Poké Bar is located inside The Plaza at New Westminster Station. With its proximity to the Skytrain and Landmark Cinema, it's got huge potential to be a healthy fast food stop for moviegoers and people who live or work around the area. There really aren't any other poke options around so I think this was a great area to open up in.
Inside Poké Bar you'll find seating for about 24 guests in regular tables. The venue looks extremely clean and you'll have the view of the Skytrain through the front windows. It's a pretty bustling area so I presume this will be a popular location for grab-and-go diners too.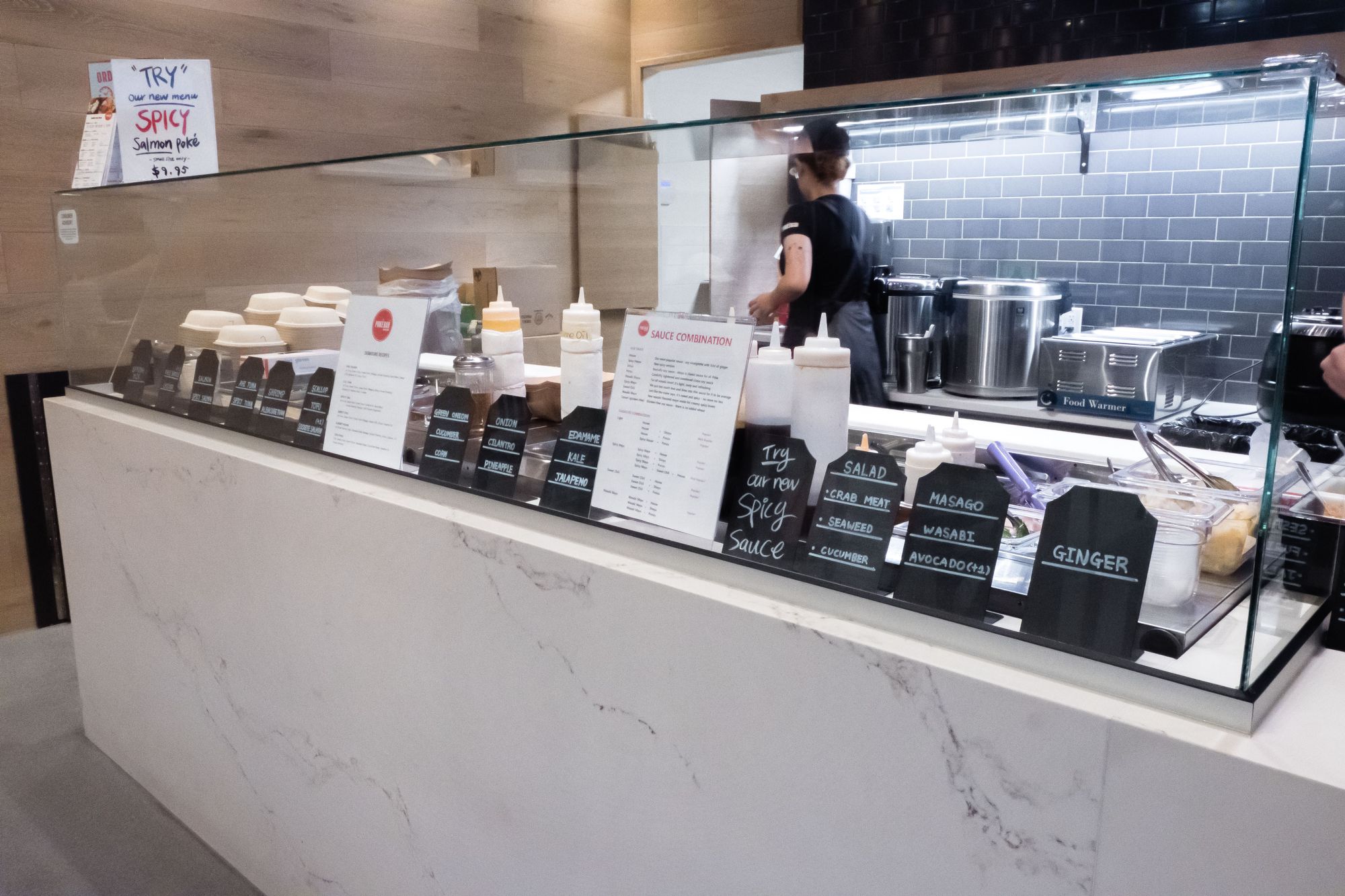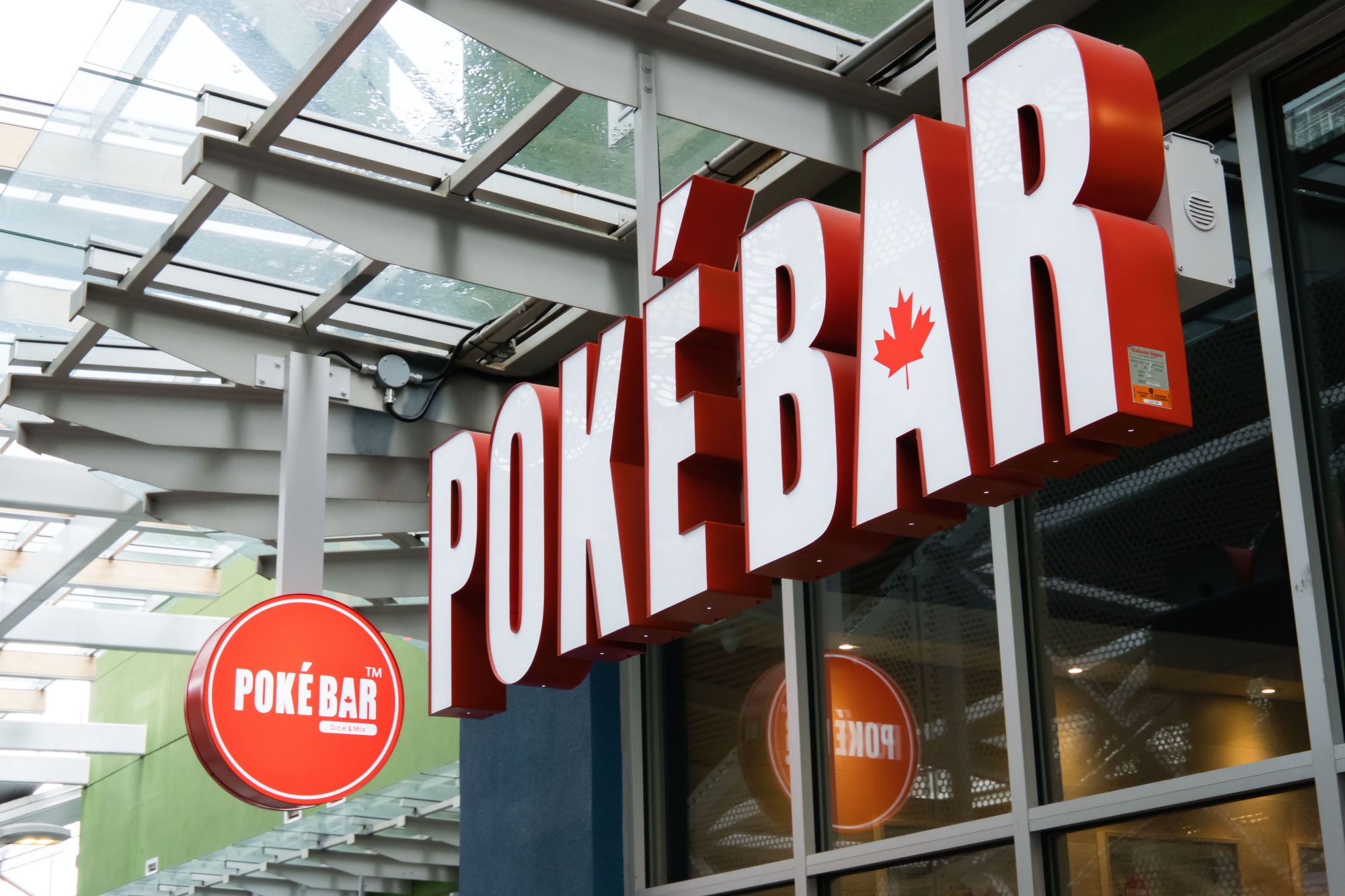 Final Thoughts:
One-liner: A great option for poke especially for those who spend a lot of time in New Westminster
Highlight: Unlimited toppings
Price per person: $13-$20
Would I go back? Yes.