After 15 days in Japan, I feel like I have a pretty okay grip on what's going on in the city of Tokyo, a megacity I spent 14 days eating in. Given the plethora of dining options (e.g. at least 5500+ in Shinjuku alone), I decided to keep two main lists: things I'd write home about and things I would not write home about. To keep things clean, I split these lists into savoury foods (restaurants) and desserts. It might seem a lot to cover but I spent a good chunk of time eating my way through Tokyo and feel semi-qualified to do so now.
For this first list, I'm keeping things positive and describing all the savoury foods I thought either lived up to the hype or would be perfect for a person visiting Tokyo from a foreign country. Obviously the places I went to are likely just one of many similar options in the country so I'll list both the food and venues of note so you can pinpoint the places if you'd like it for your itinerary.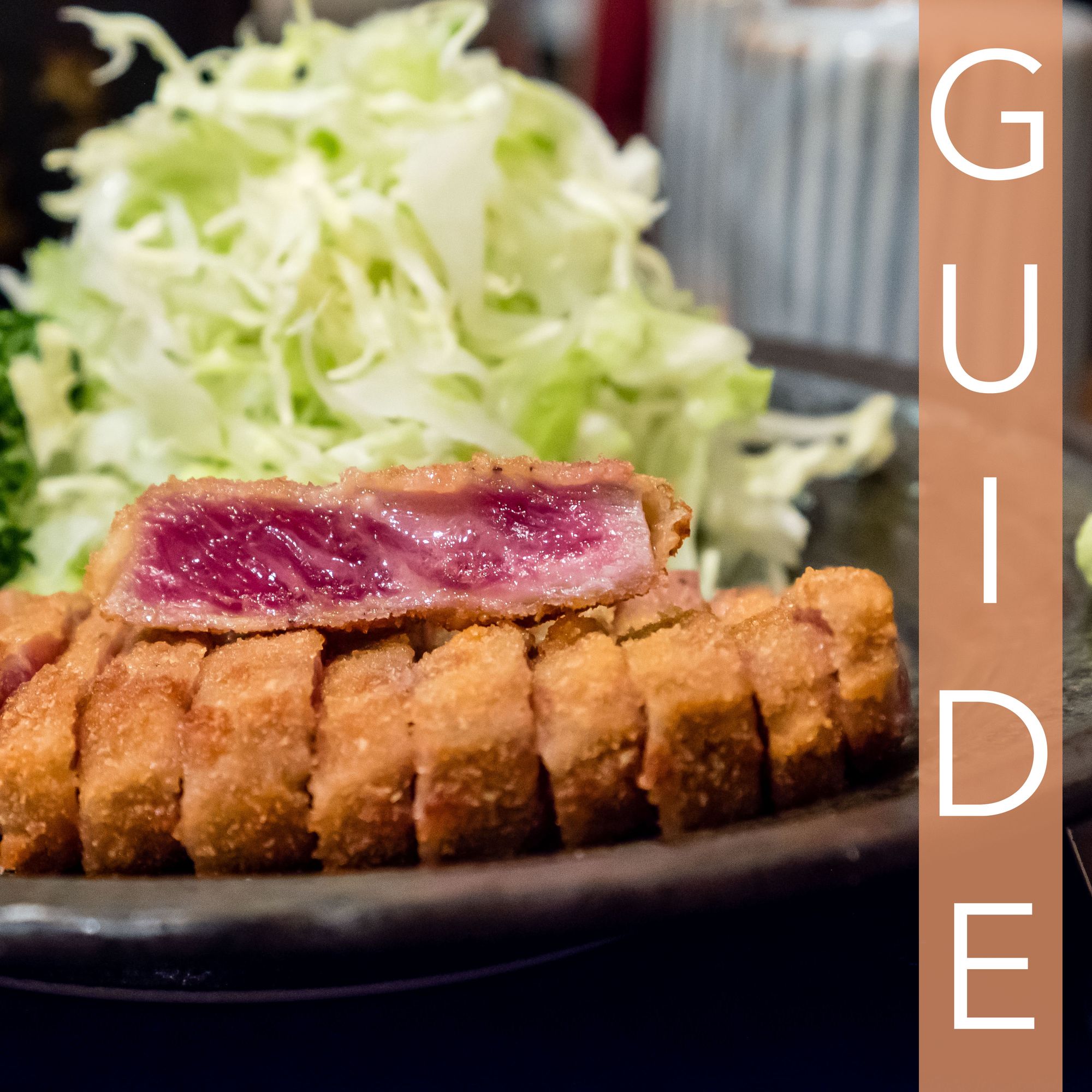 Foods to Write Home About:
In this list, the following foods have made for my favourite eats. They are ranked in order of how highly I'd recommend them for a foreigner visiting from outside of Japan.
Gyukatsu Ichi Ni San – gyukatsu (1,400 JP¥)
Rokurinsha – tsukemen (830-1,060 JP¥)
Bondy – chicken curry (1,480 JP¥)
Toritsune Shizendo – oyakodon (2,060 JP¥)
Maruka – udon (starting at 440 JP¥)
J.S. Curry – J.S. curry bread (250 JP¥)
Rakeru – omurice (~1,120 JP¥)
Imakatsu – chicken katsu (1,100 JP¥)
Hyatt New York Grill – the view and a hearty lunch fill of vegetables (5,500 + 891 JP¥)
Mensho Tokyo – A5 wagyu beef ramen (1,950 JP¥)
Tatsunoya – anything for the rambunctious restaurant experience (920-1,100 JP¥)
Shimonya – izakaya yakitori (100 JP¥ per skewer)
Turret Coffee – beautiful latte art (560 JP¥)
Katsumidori – conveyor belt sushi (110-510 JP¥ per plate unless you go real fancy)
1. Gyukatsu Ichi Ni San
The gyukatsu here is unlike anywhere else I've been outside of Japan. Essentially, the beef loin is fried just enough to adhere the batter to the meat which is then served to you to finish the job. Every order is accompanied by a mini grill with which you can sear the gyukatsu to your liking. There is no real instruction but whether I seared my katsu sides for 90 seconds or 120, the gyukatsu finished wonderfully juicy leaving me hungry for the next one.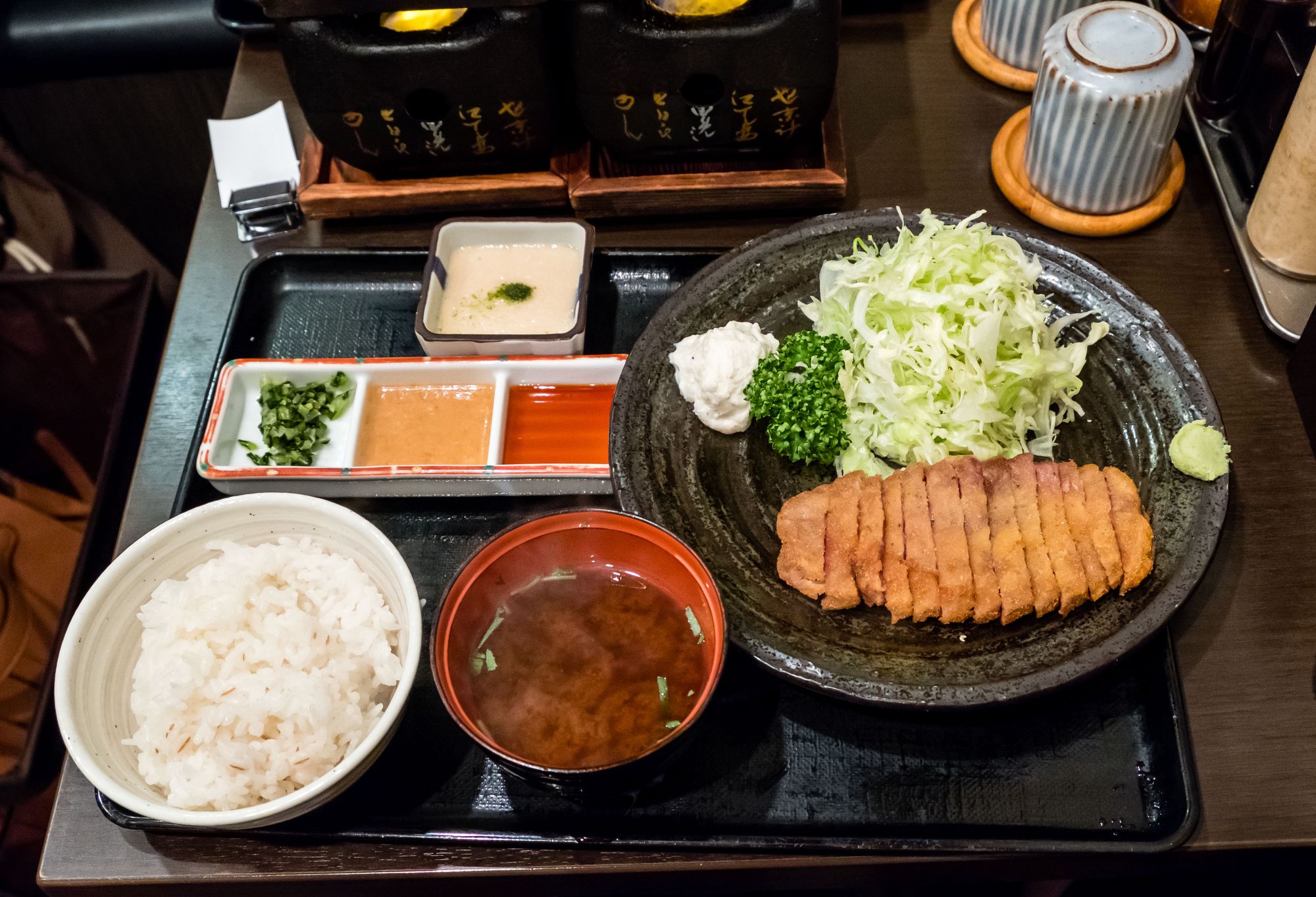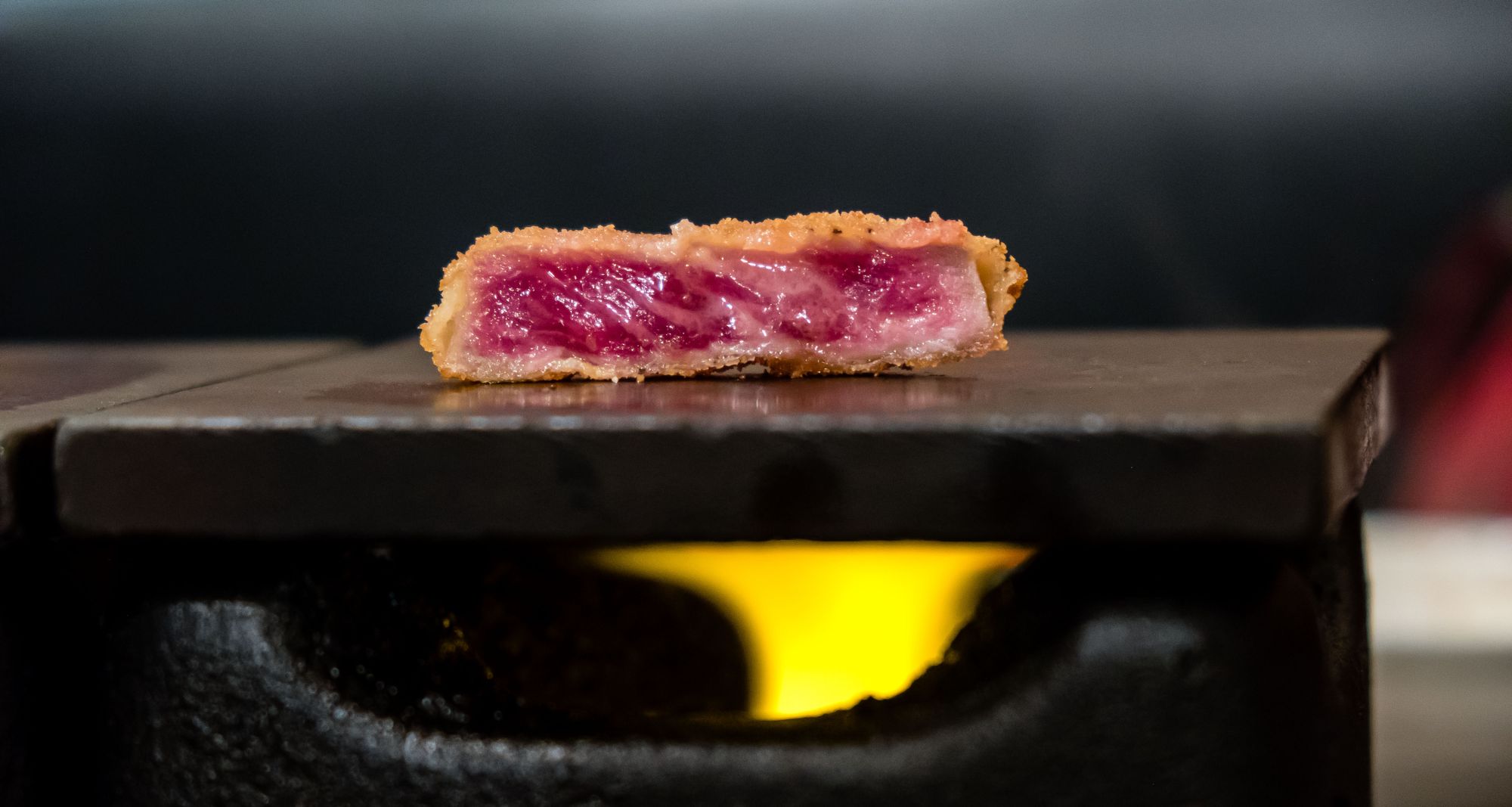 Rokurinsha
Located in Tokyo Station's famous "Ramen Street", Rokurinsha always command a line. Each time we passed by Rokurinsha there was at least a 30 minute wait. Tsukemen is their specialty here where noodles are served in one bowl and a thick concentrated broth is served in another. To eat, one takes a handful of noodles, dips them into the broth, and slurps them all up.
There are hundreds of places in Tokyo that serve tsukemen, but I can attest that the noodles at Rokurinsha are crazy thick. I would say they're almost as thick as udon noodles. The hype is quite warranted as my noodles were delightfully chewy and the broth was thinner than tsukemen I'm used to. As such, I was comfortably drinking the rest of my concentrated broth after finishing my noodles which hit just the spot. I opted for the "special dipping ramen" which meant I received an additional softboiled egg and a small mound of ground pork in my broth.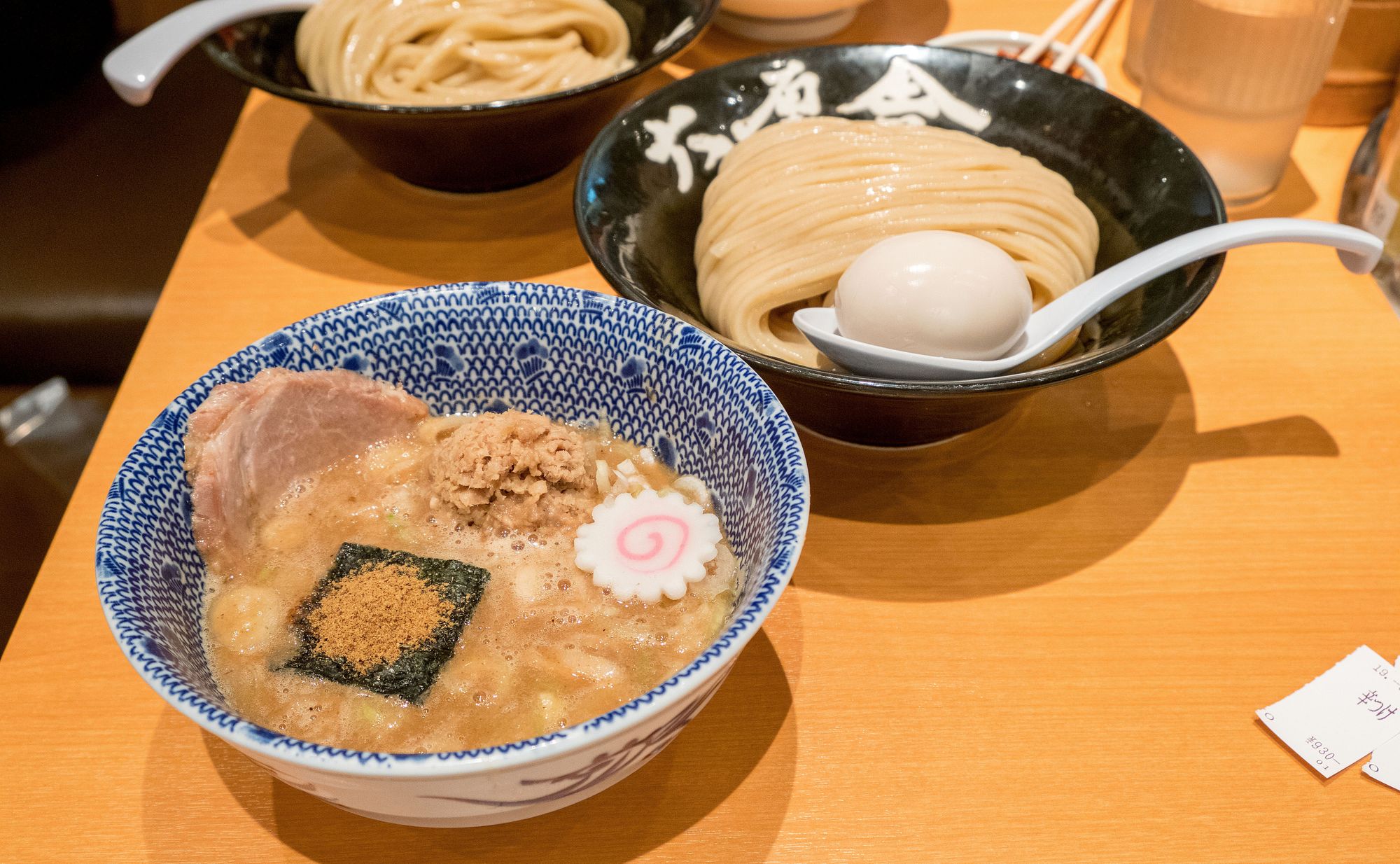 Bondy
Bondy is a small curry joint near Jimbocho Station. Curry, in my opinion, has to be part of some rite of passage for any newcomer to Japan, especially if that newcomer's only had curry from Indian or Thai cuisines. Japanese curry is on the sweeter side and is regarded as a fast food type of cuisine. That being said, Bondy is closer to a full-service restaurant and if the guided lines are any indication (there is a sign outside that basically says "if you're lining up here, it will take one hour to get in"), this place is one that does it right. The chicken curry here gets my vote of confidence. The chicken is fried and retains a ton of juiciness inside. All orders are given a couple of potatoes and butter to start off with, and you get the honour of pouring your curry over your rice. Pickled condiments also help to round out the meal.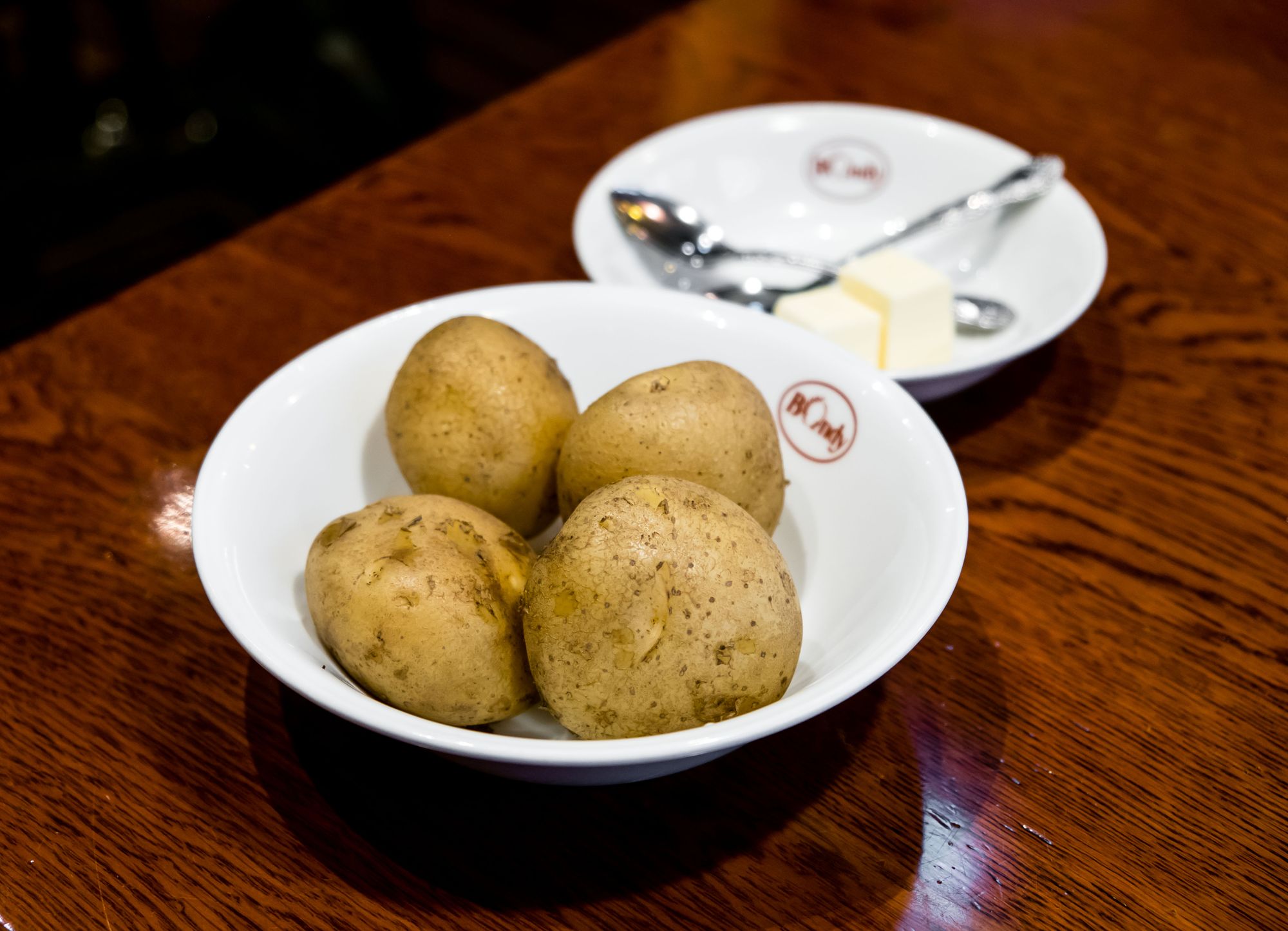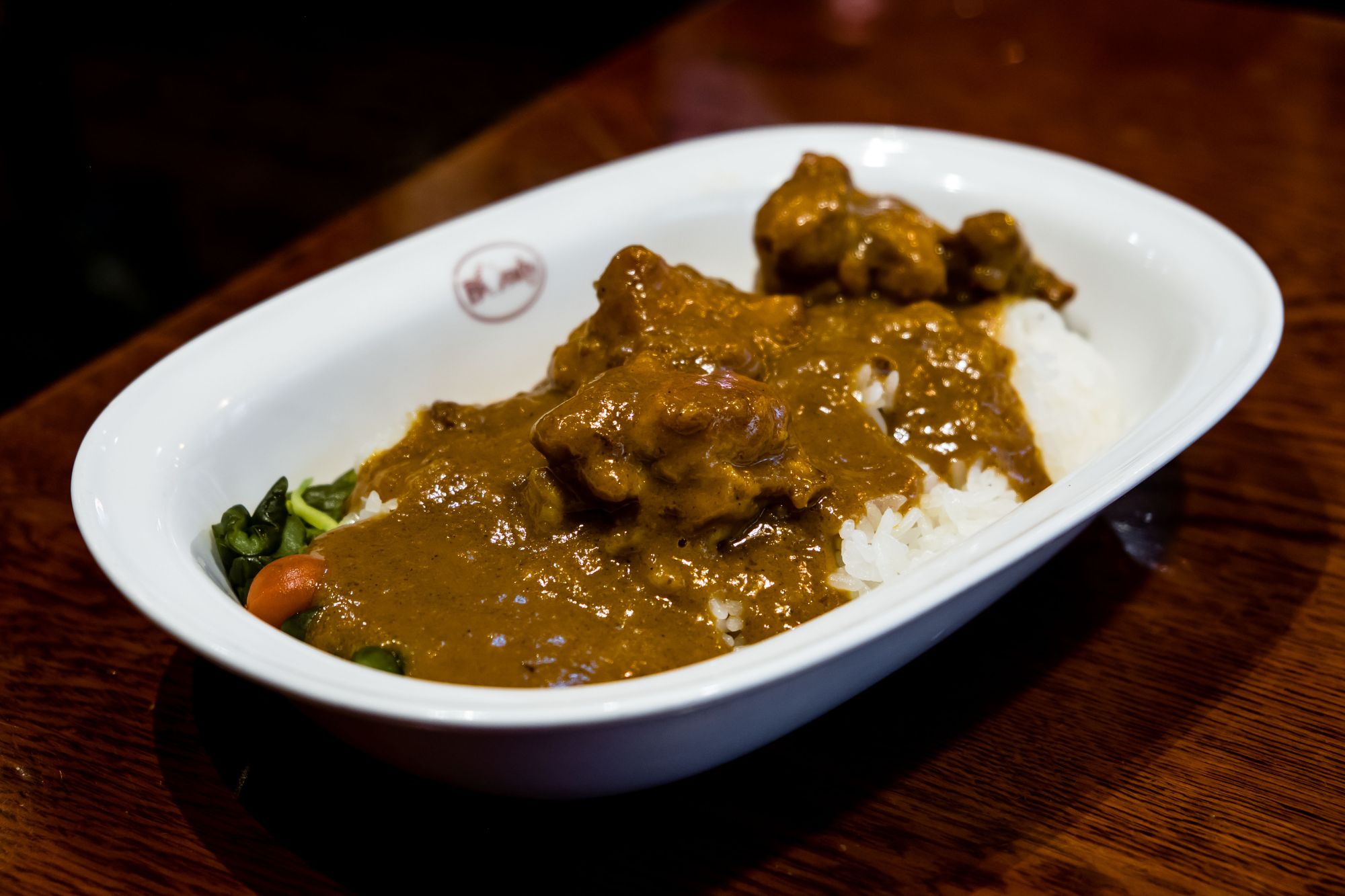 Toritsune Shizendo
You've likely had a donburi from your own city, but the oyakodon from Toritsune Shizendo is out of this world good. It's chicken and egg on rice. Three parts seems simple enough but the chicken is juicy, the egg gooey, and the rice cooked just right. They only serve 20 bowls of these a day and you can see in the entranceway the fresh eggs they keep right on the bar counter ready to be cracked. It's astounding how good such a simple dish can be and I've no doubt the folks behind Toritsune Shizendo have crafted "the truth" here.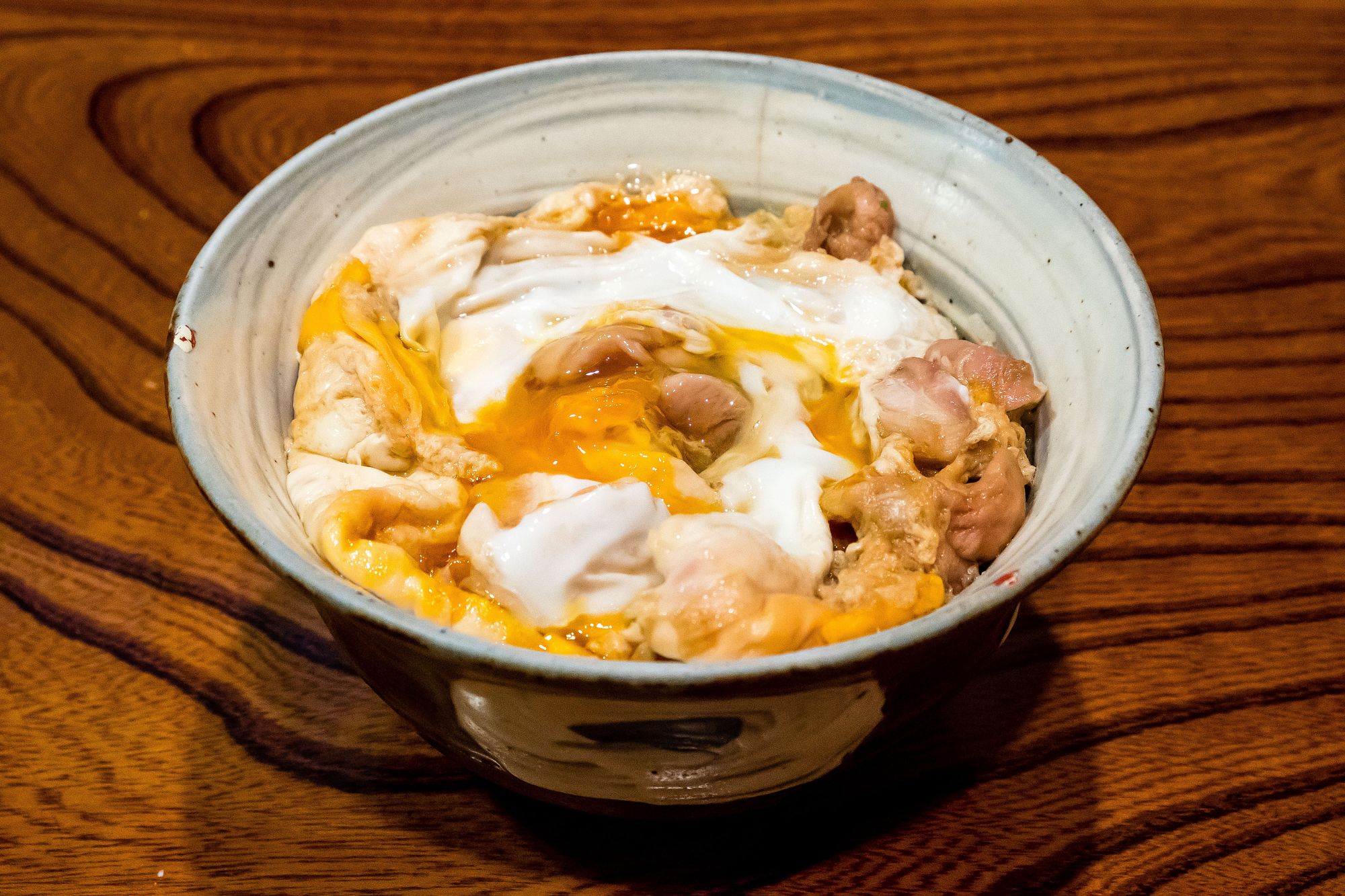 Maruka
Udon is a pretty popular cuisine in Japan unlike the rest of the world. Also unlike the rest of the world, the udon + tempura game is strong in Tokyo. Maruka looks like the local favourite as the only English is on the front door. The menu you're presented inside is in full Japanese. Once you order, your udon and tempura come out in minutes. Minutes! My udon was delightfully chewy and mixed well with the tsukemen-style broth on the side. With a side of "hot springs" egg and prawn tempura, my entire meal was less than 1,000 yen which is honestly a steal for any meal. If you need some actual broth in your udon, get the yakiniku. This restaurant is so successful that they can afford to open for just 3.5 hours on weekends.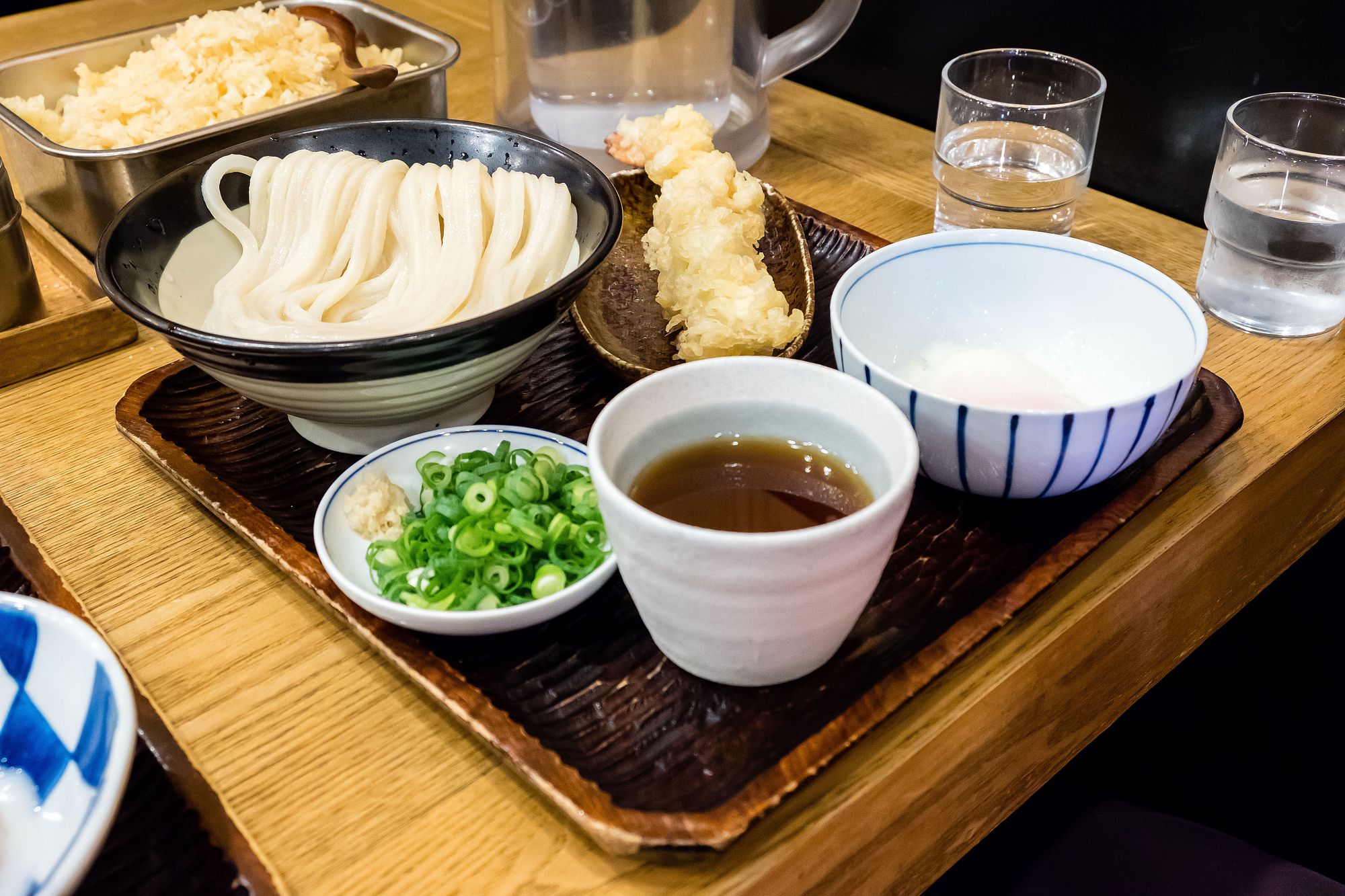 J.S. Curry
You will no doubt run into a ton a bakeries in Tokyo serving up "curry pan", where an amount of Japanese curry is wrapped in a piece of dough, with the dough coated in bread crumbs, and deep fried. Most places either bag up the curry pan or have it sitting on a shelf, but J.S. Curry will keep the curry pan heated so that it's hot and fresh in your hands. You can either enjoy this curry bread while dining in the restaurant or while you're on the go through their takeout window.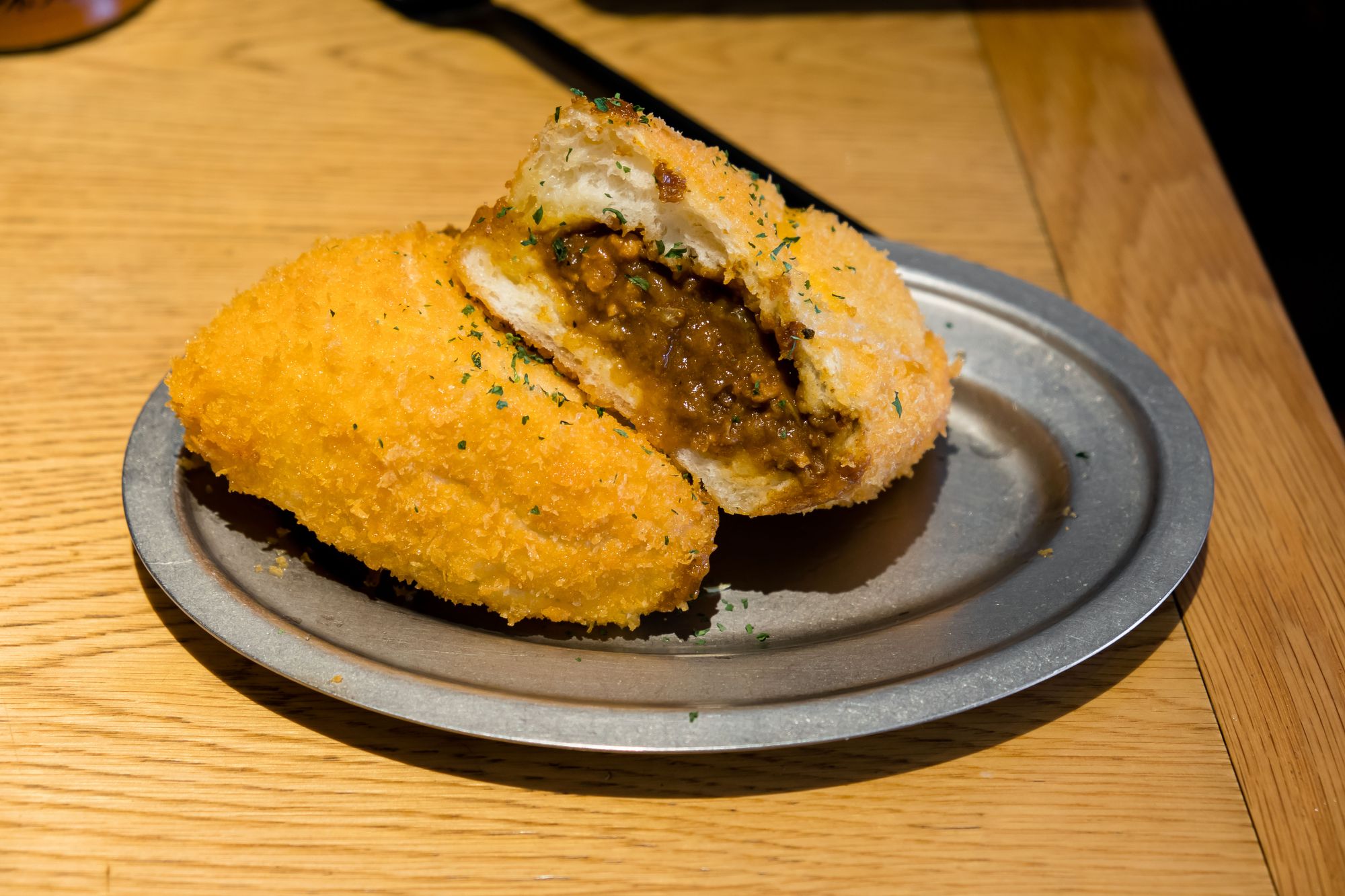 Rakeru
Omurice is a Western-influenced dish consisting of omelet served on top of rice and served with demi-glace sauce. The omurice here wasn't out of this world but the egg did have a nice goopiness and the demi-glace made for some extra flavourful rice. Omurice is on this list more for the novelty of enjoying a Western food originating in Japan so I wouldn't peg Rakeru as the quintessential venue to have it but the dish itself is worth having during your next visit to Tokyo.
Imakatsu
Imakatsu is a must-visit for any chicken katsu hunters. The chicken is wonderfully juicy while cooked in a light batter and you can eat it with a bed of cabbage slaw served with a ranch-like sesame dressing. This would be perfect for a meal after visiting the nearby Mori Art Museum. Remember you can refill your first serving of cabbage for free. If chicken isn't your thing, pork is also a serviceable option.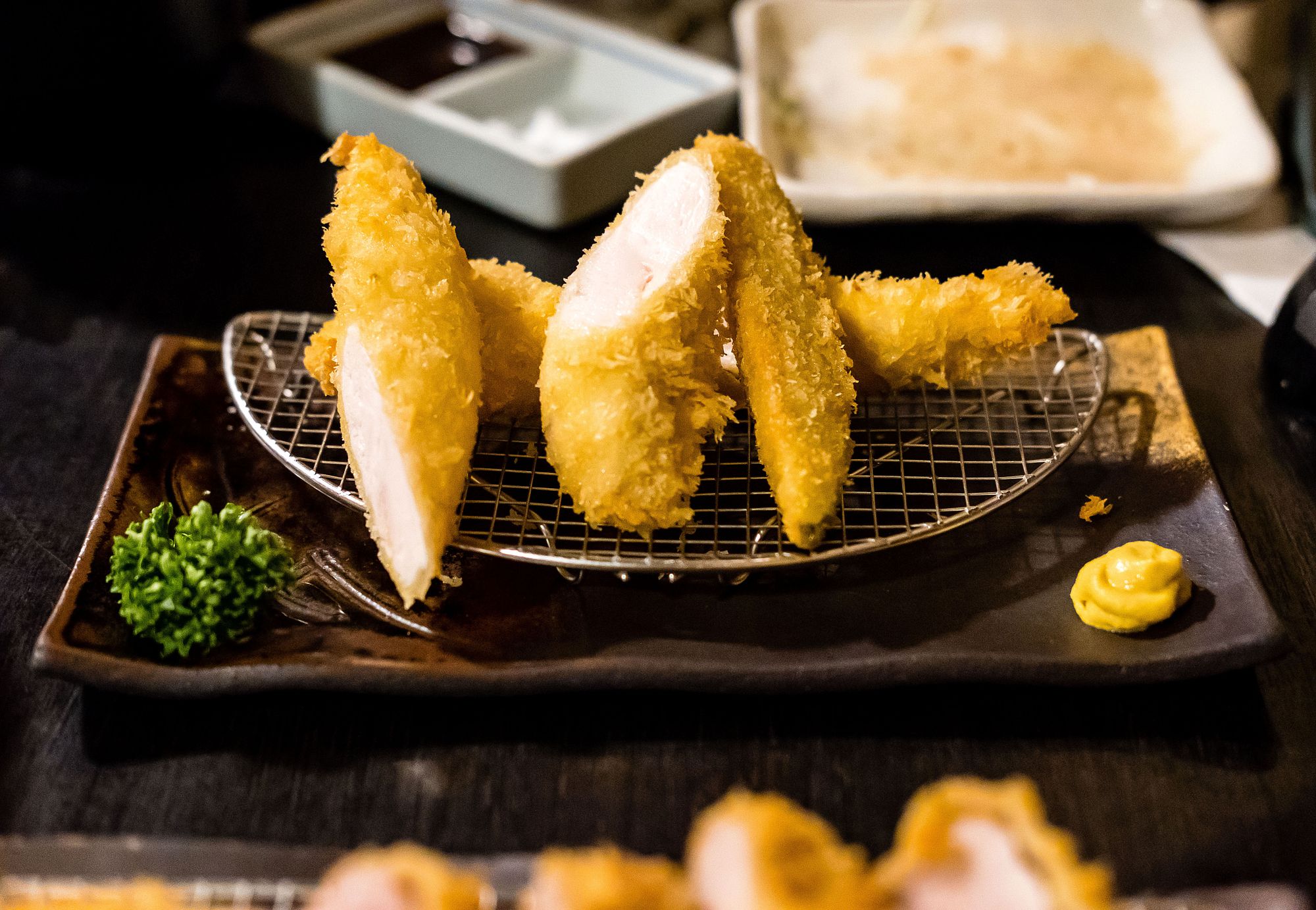 Hyatt New York Grill
As far as dining views go, I am convinced that nothing beats New York Grill at the Hyatt hotel. It takes two elevators to get to this restaurant and the view is unparalleled. You can either splurge for a dinner meal (expect to pay around 8,000 yen per person to be full) or opt for a quieter lunchtime meal which includes your choice of entree in a buffet-style lunch (read: unlimited cakes, fish, and vegetables). We opted for the latter and have zero regrets. I'll have more on this restaurant in a formal blog post soon.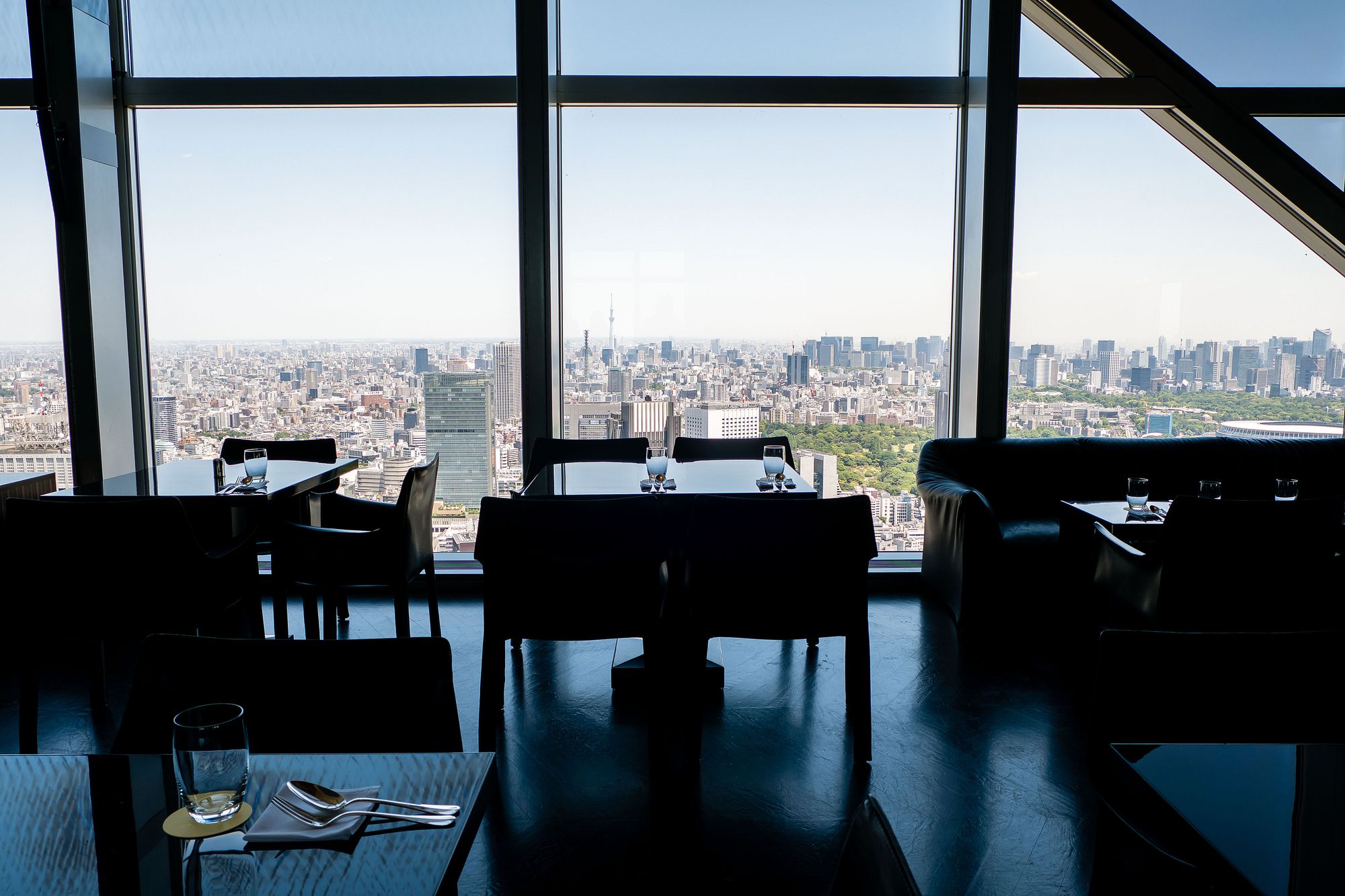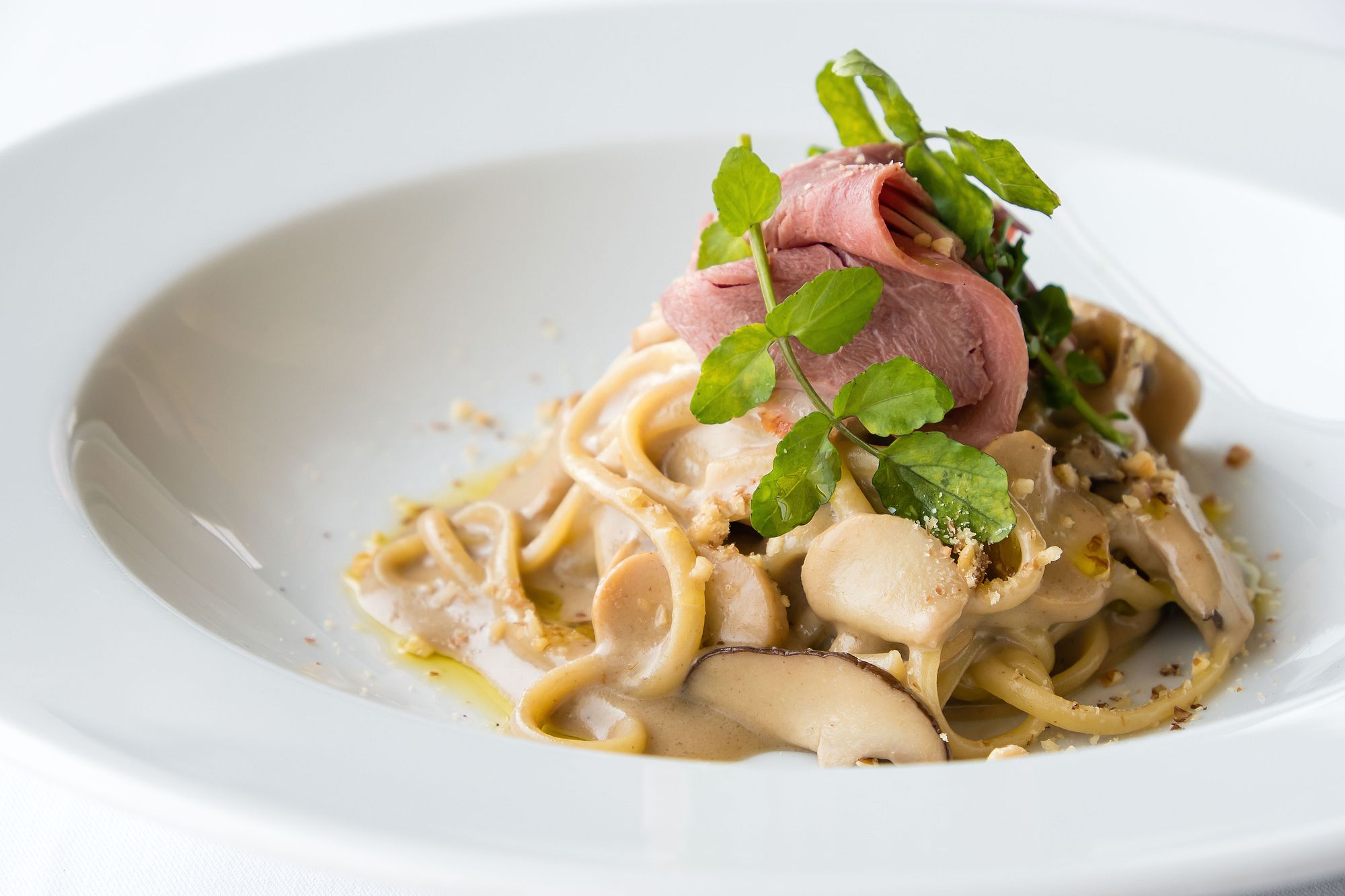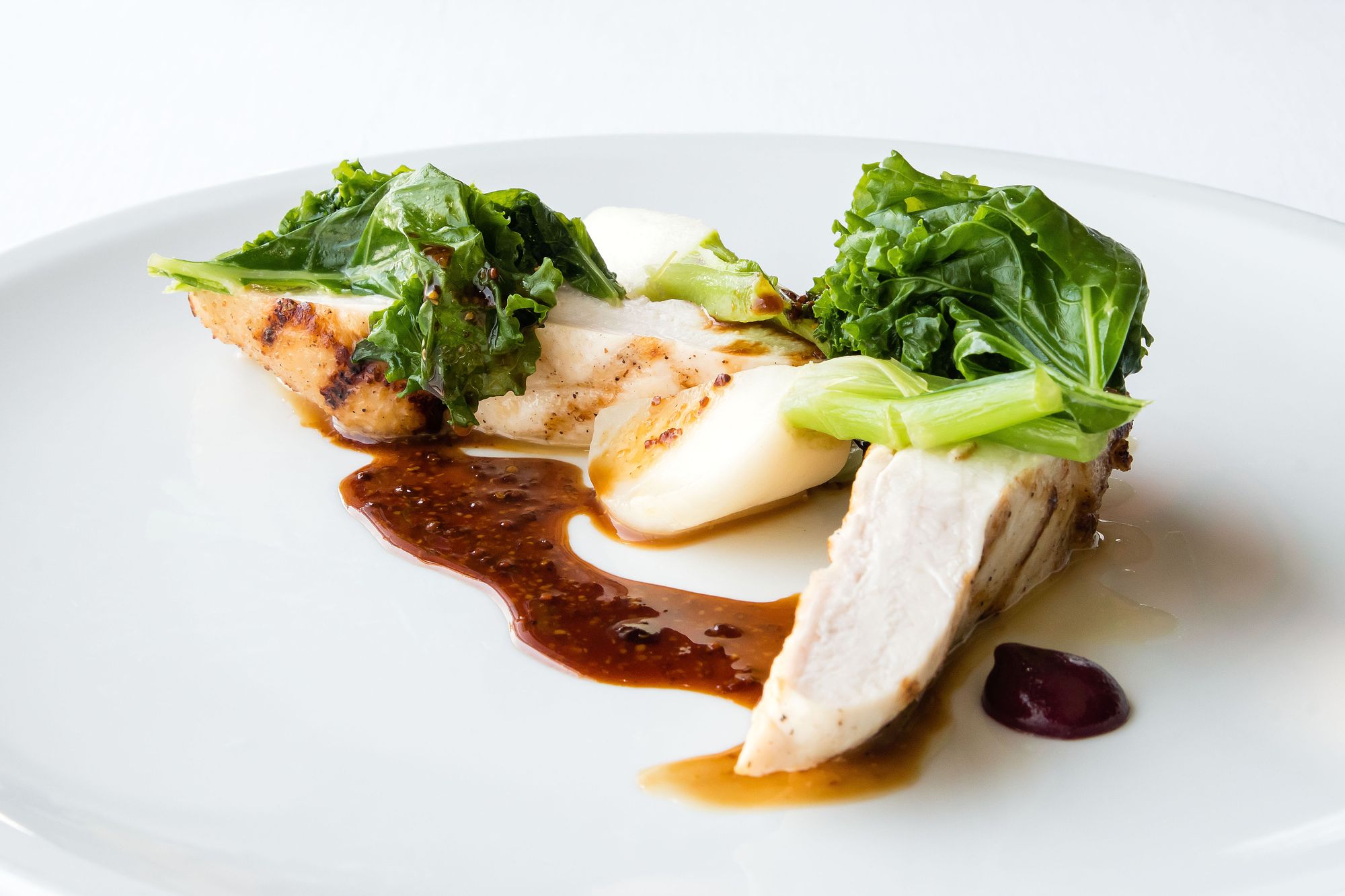 Mensho Tokyo
Skip this entry if you hail from San Francisco. You'll have your shio, shoyu, and miso ramen staples in Tokyo, but there is only one place I know of that serves a beef style of ramen, and that's Mensho Tokyo. In addition to providing a pho-like beef broth, this ramen is topped with a hearty slice of A5 wagyu beef. This is the highest grade of Japanese wagyu beef money can buy in Tokyo, and here you get a hearty slice for just under 2000 yen.  Don't leave this off your ramen list.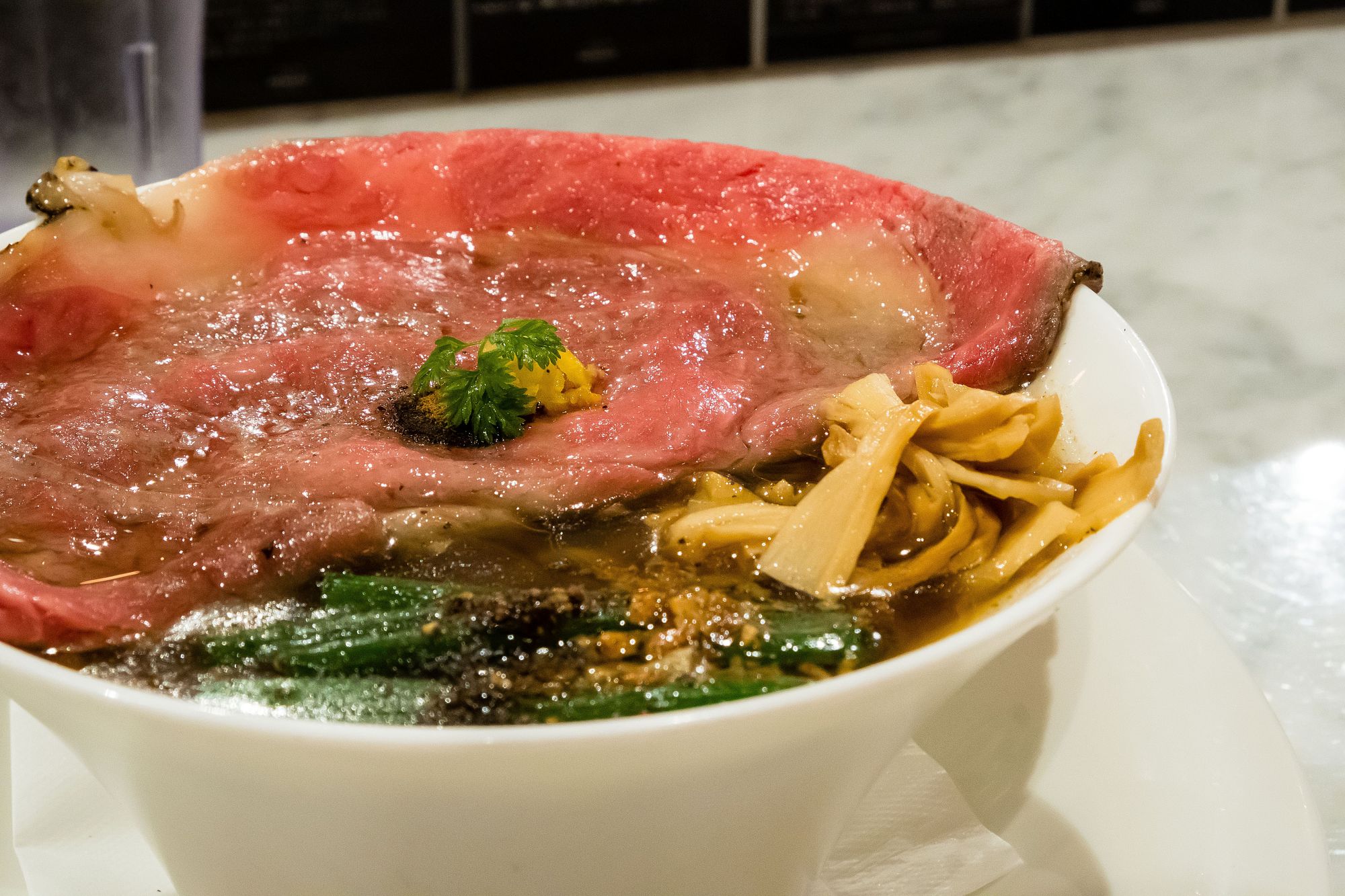 Tatsunoya
Tatsunoya gets on this list not for their tsukemen (which is pretty good anyway), but for their joyous atmosphere in the restaurant. The place is generously staffed with a roughly 20% ratio of staff to diners which is just unheard of. The greatest thing here is the greetings the entire house shouts at you. When you enter and get seated, the kitchen roars a "Welcome!". When you place an order, the server runs the call out loud and the kitchen acknowledges the needed dishes. When you leave, the entire house sends their regards. You multiply this by roughly 3 tables and a bar, and the entire place is basically a nonstop ramen shout party. I'm on board with this kind of customer love.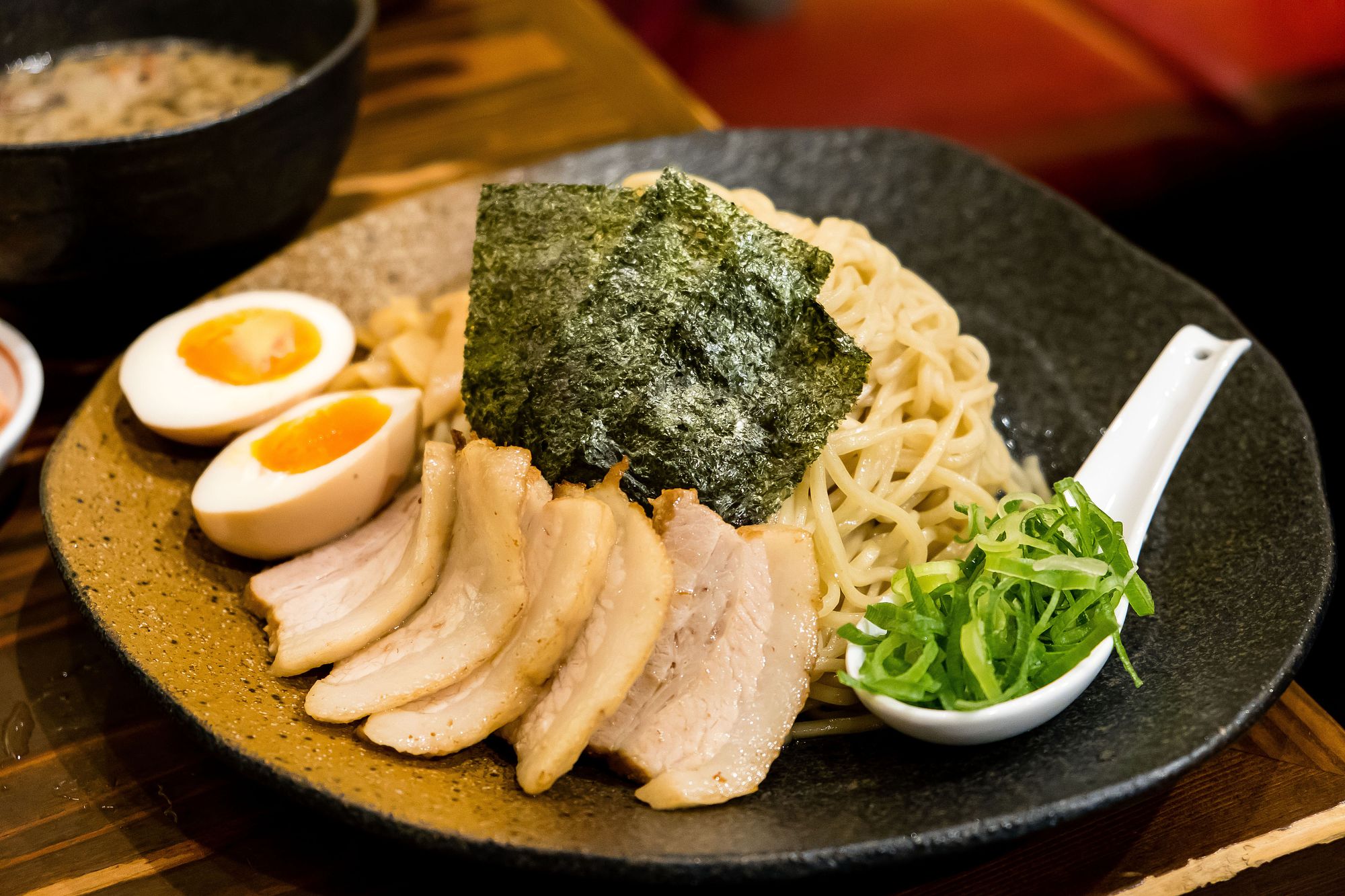 Shimonya
For the younger crowd, izakayas are a place to enjoy snack food. In Shimonya's case, snack food are 100 yen Japanese yakitori, or meat skewers. You can get some wild stuff here, like pork stomach (not pork belly), gizzard, and "pork head meat". Bear in mind that izakayas are a smoke-friendly environment, so you'll be seeing and smelling smoke from both the grill and smokers around you. Be warned that Shimonya also enforces a service charge and a 1 drink per customer policy.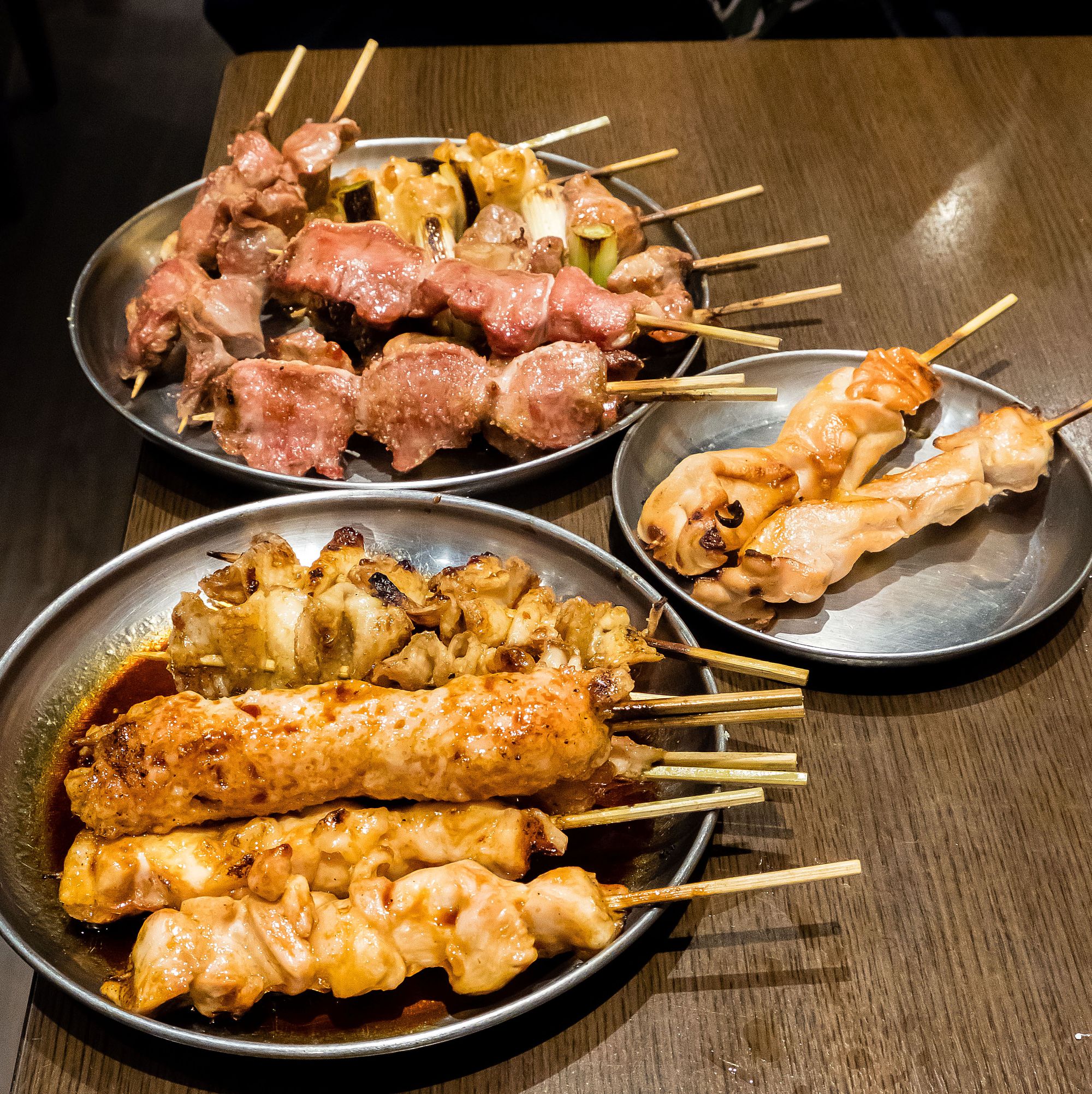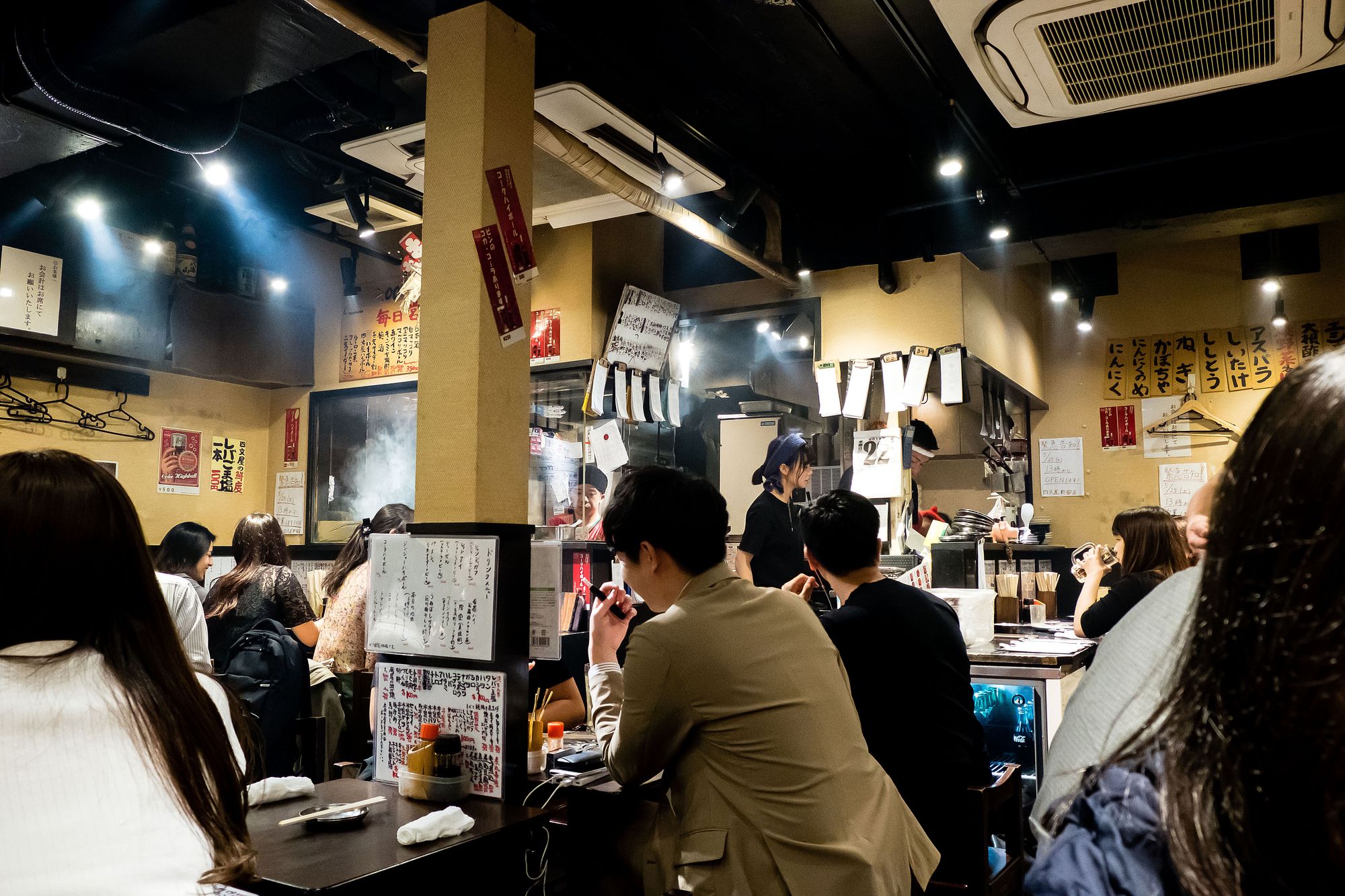 Turret Coffee
Turret Coffee gets on this list because I love latte art. The latte art in the Turret Latte (essentially a doubleshot espresso latte) is sharp and invites anybody photographing it to drink it shortly. You could get cuter lattes but I'm in love with this classic leaf pattern.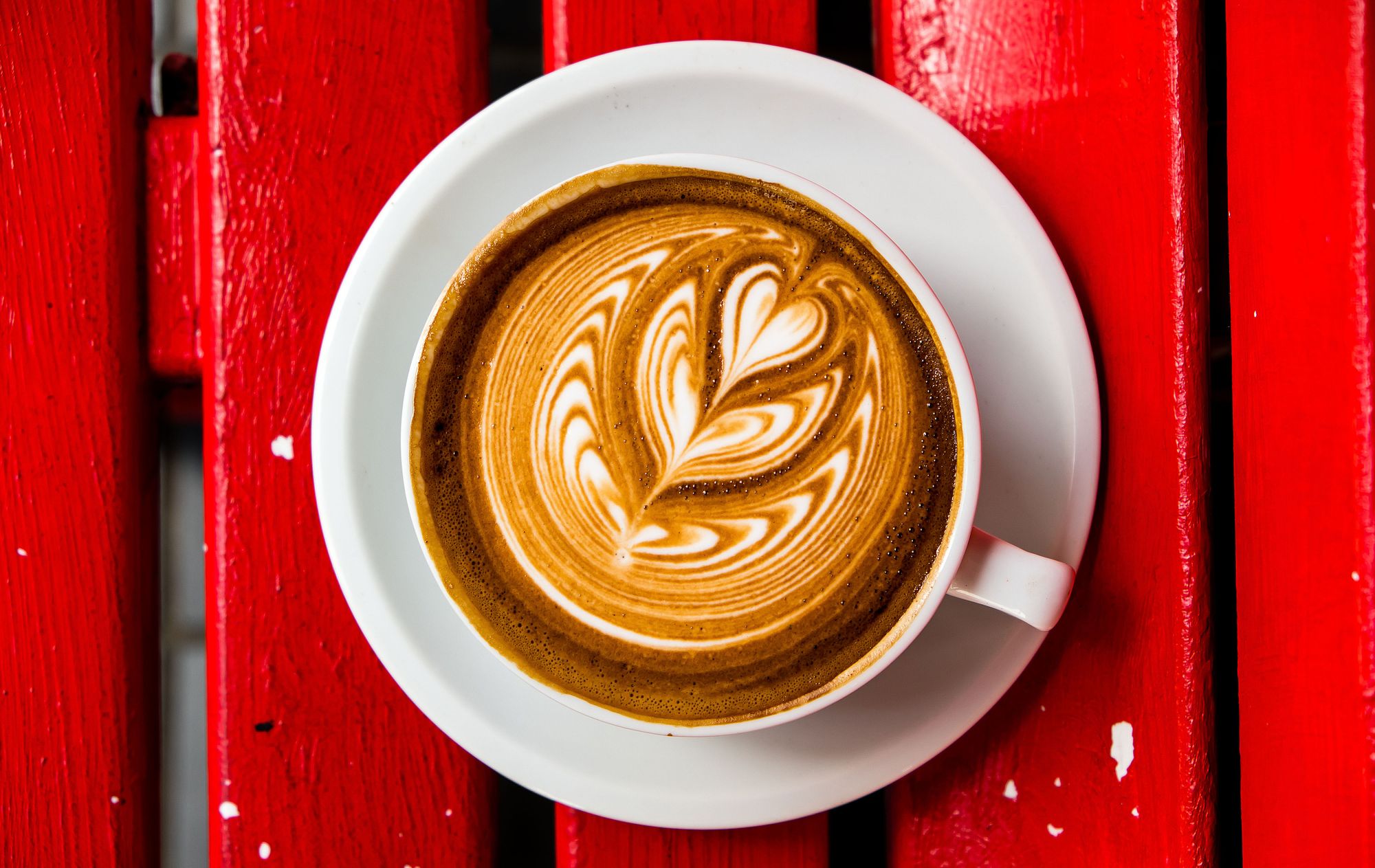 Katsumidori
Katsumidori in Shibuya almost didn't make this list. It's so gimmicky that anyone with a real hankering for sushi should probably go somewhere else or fly to Vancouver, Canada. For anyone else though, this is as fun as it gets to enjoy sushi in Japan. You place your order and hand it to a chef and you can grab sushi from a moving belt while you wait. Your bill is tabulated by counting up the plates and understanding that fancier fish are on more expensive colours of plates. The problem with Katsumidori is that items would tend to sit on the belt for a long time unclaimed. Very few things in fact would be picked up from the belt, which kind of defeats the whole purpose. You'll come here for the concept, but you'll just leave with a regular-sized bill.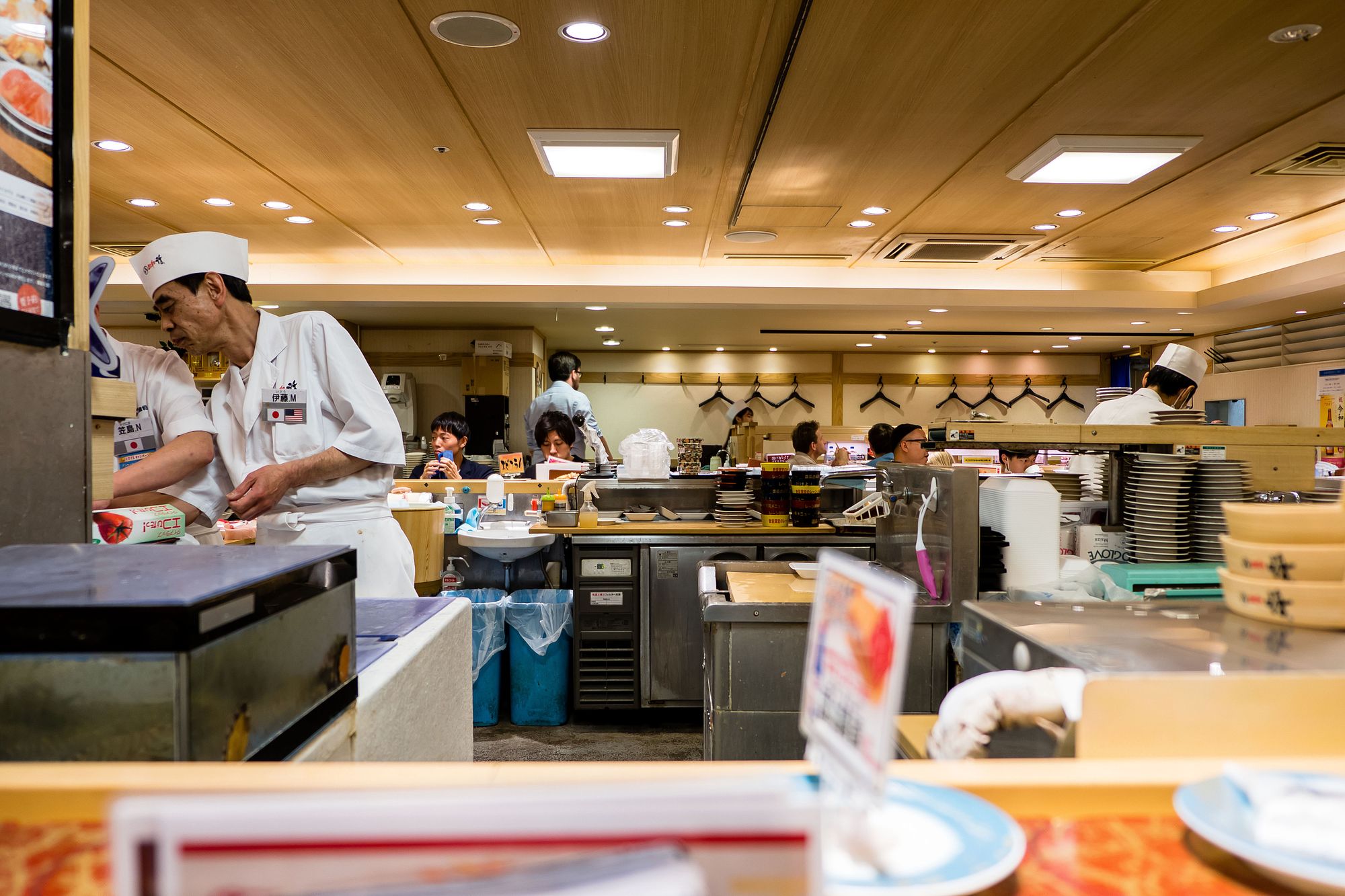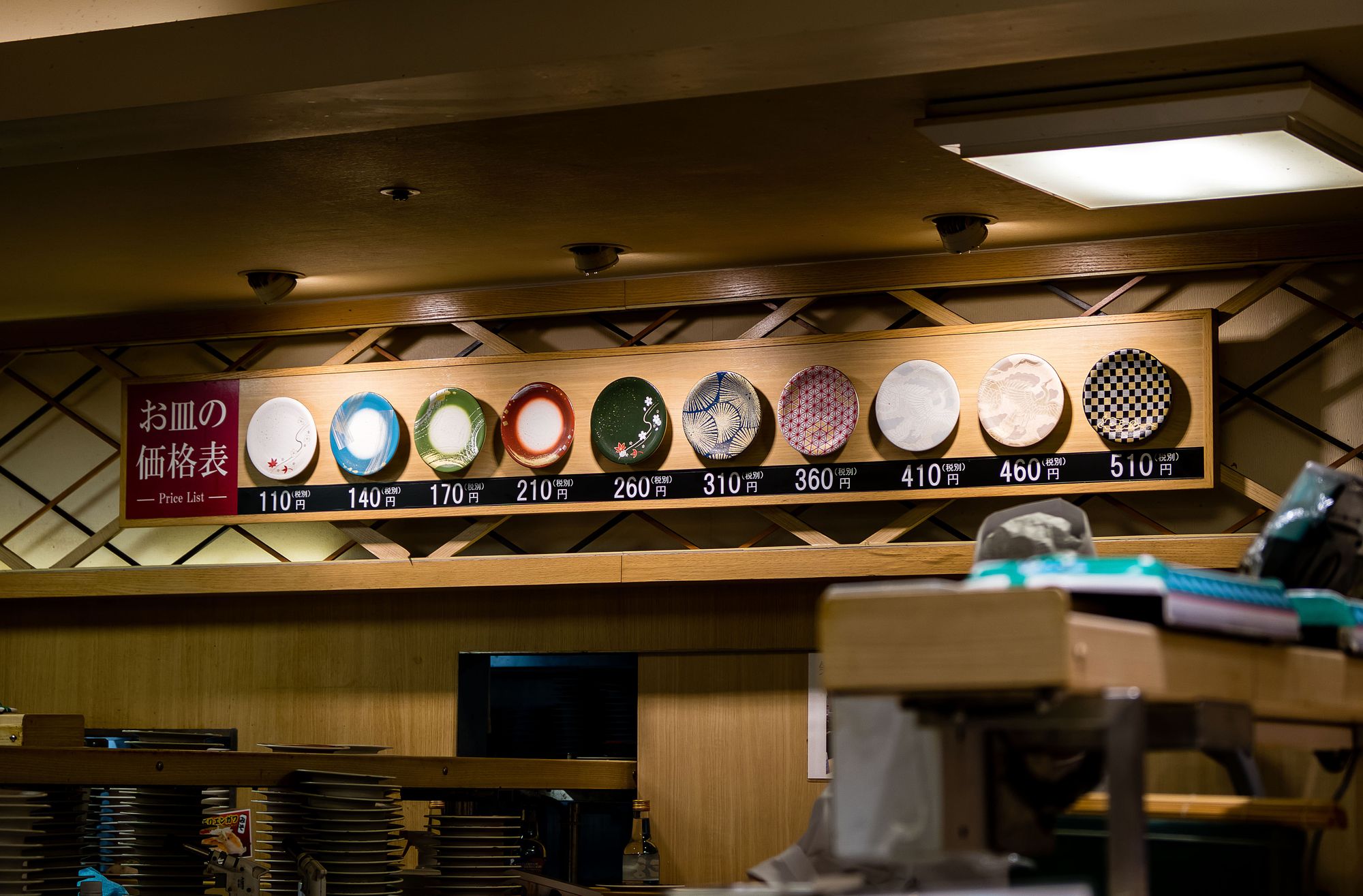 Final Thoughts:
And that's it! That's the whole list of places I'd write home about from my experience in Tokyo. Of course, with all the places that I'm keen on sharing, there is also a list of places I think have no real business with incoming travelers. Stay tuned for the next blog post on "Foods NOT to write home about".