Thinking of grabbing a bite as the Spaniards would? Then Vancouver's newest food truck, Boca'O, might be right up your alley. Taking Spanish tapas classics such as potatoes, jamón serrano, and manchego cheese, Boca'O serves up a tidy variety of meals you can enjoy if you can keep up with their yellow food truck's location. Last week, I caught up with Boca'O at their Port Moody station outside of Moody Ales to try out the menu.
Disclosure: This was a complimentary tasting provided in exchange for an honest overview and no monetary compensation.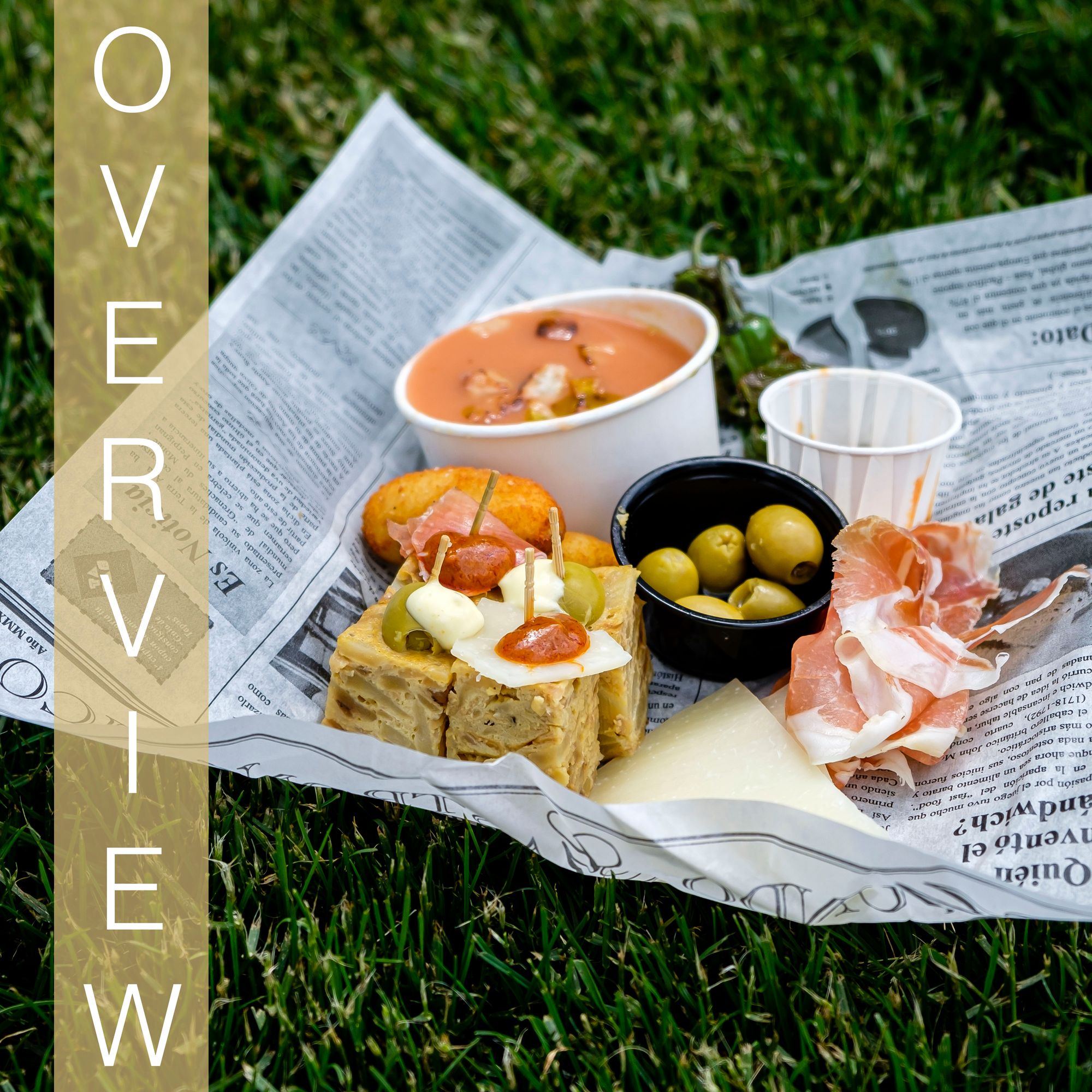 Food:
Team Survivor came here for a weekend lunch and I had a great taste of the following:
Blood Orange San Pellegrino ($2.50)
El Clásico Sandwich ($12)
De Queso Sandwich ($11)
Croquetas with Serrano Ham ($12 for 6)
Tapas Boca'O ($17)
The San Pellegrino was a can of blood orange Italian soda. It's a product you can get at a ton of European-inspired eateries so I abstained from taking a photo of it.
First up on food was the el clásico sandwich. Featuring a filling of serrano ham, manchego cheese, and tomato spread, this was a solid lunch for someone on the go. The sandwich bread was a baguette-esque loaf with a little bit more aeration but still enough structure to hold the fillings properly. The serrano ham here had a great salted cure flavour which with equal parts fatty and lean. The spread of tomato was quite homey and the hard manchego cheese to neutralize the salt was much appreciated.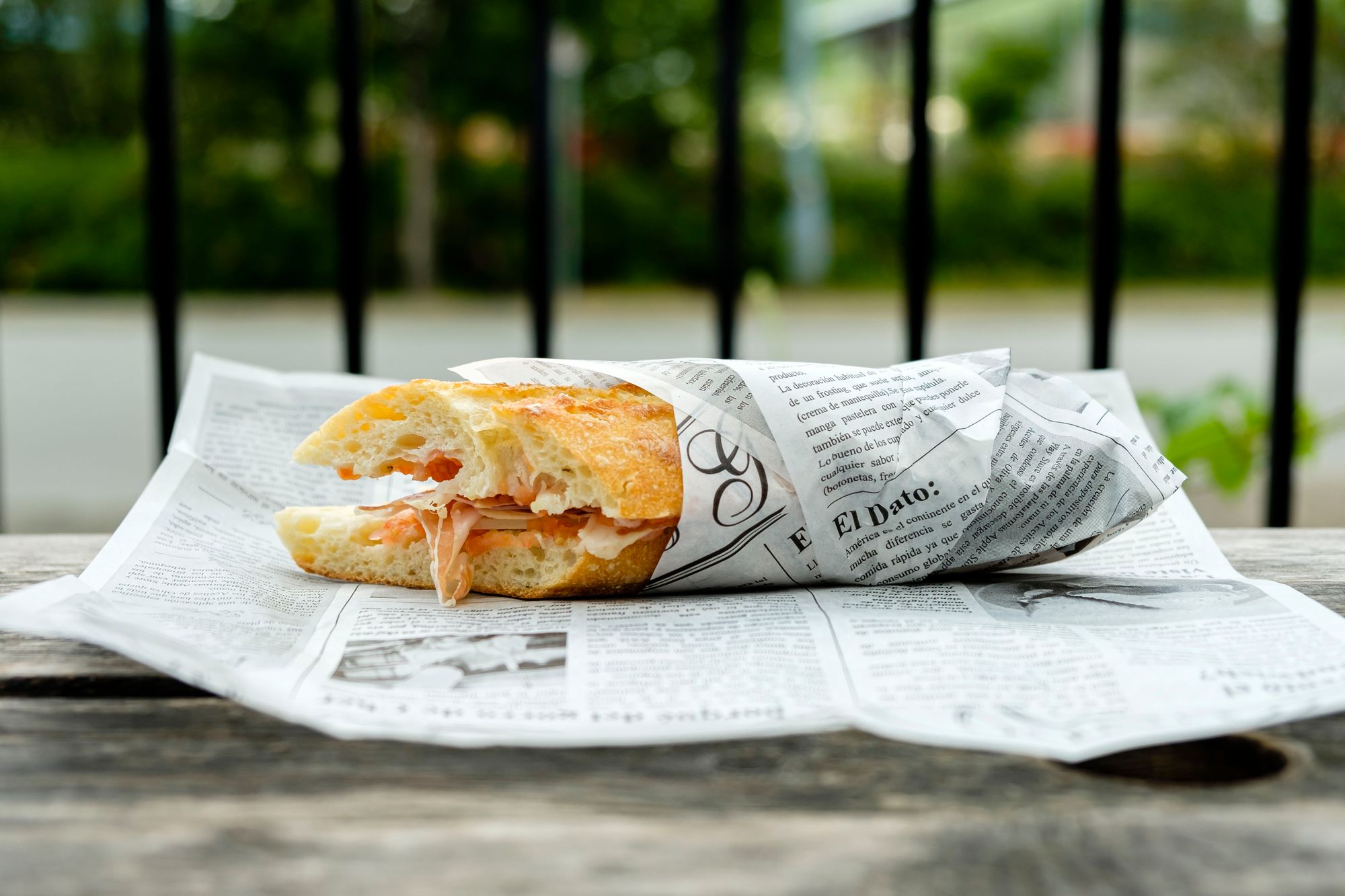 Our other sandwich was the de queso sandwich which was one of the two vegetarian sandwich options. This one had the same manchego cheese and tomato spread but this time mixed it up with shishito peppers. The roasted peppers were pretty sweet and had enough umami to pass for a vegetarian diet. I wish there could have been some seasoning added too as this was a much smaller hit on the taste buds compared to the cured serrano ham from the el clásico. If you're on a low-sodium diet, this sandwich could be up your alley.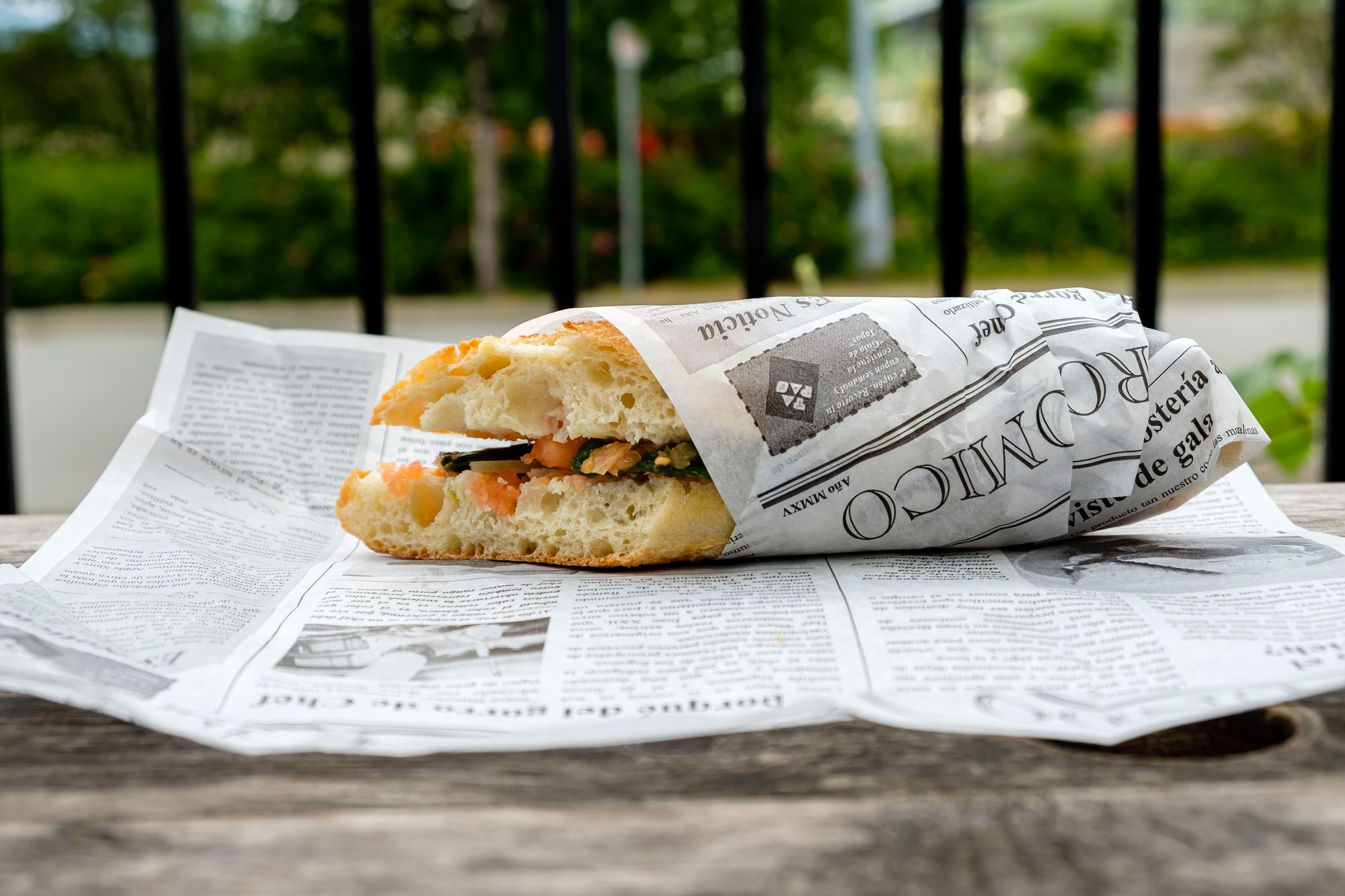 From the "Favourites" menu, our main choice here was the croquetas (6 pieces) with serrano ham. We abstained from the side here as we were nearing capacity so do keep in mind that normally these favourites come with a side. The croquetas were a fine blend of "Granny's" serrano ham and béchamel fritters. Biting into each croqueta revealed a gooey paradise of béchamel sauce tinged with serrano ham flavour oozing out. The ooze was slow enough for the consumer to realize they were on a clock so I wouldn't worry about deliberating about trying to pop the entire croqueta into your mouth or not. These were easily my favourite single dish of the menu and I could imagine myself stashing a box of these for a picnic at the beach.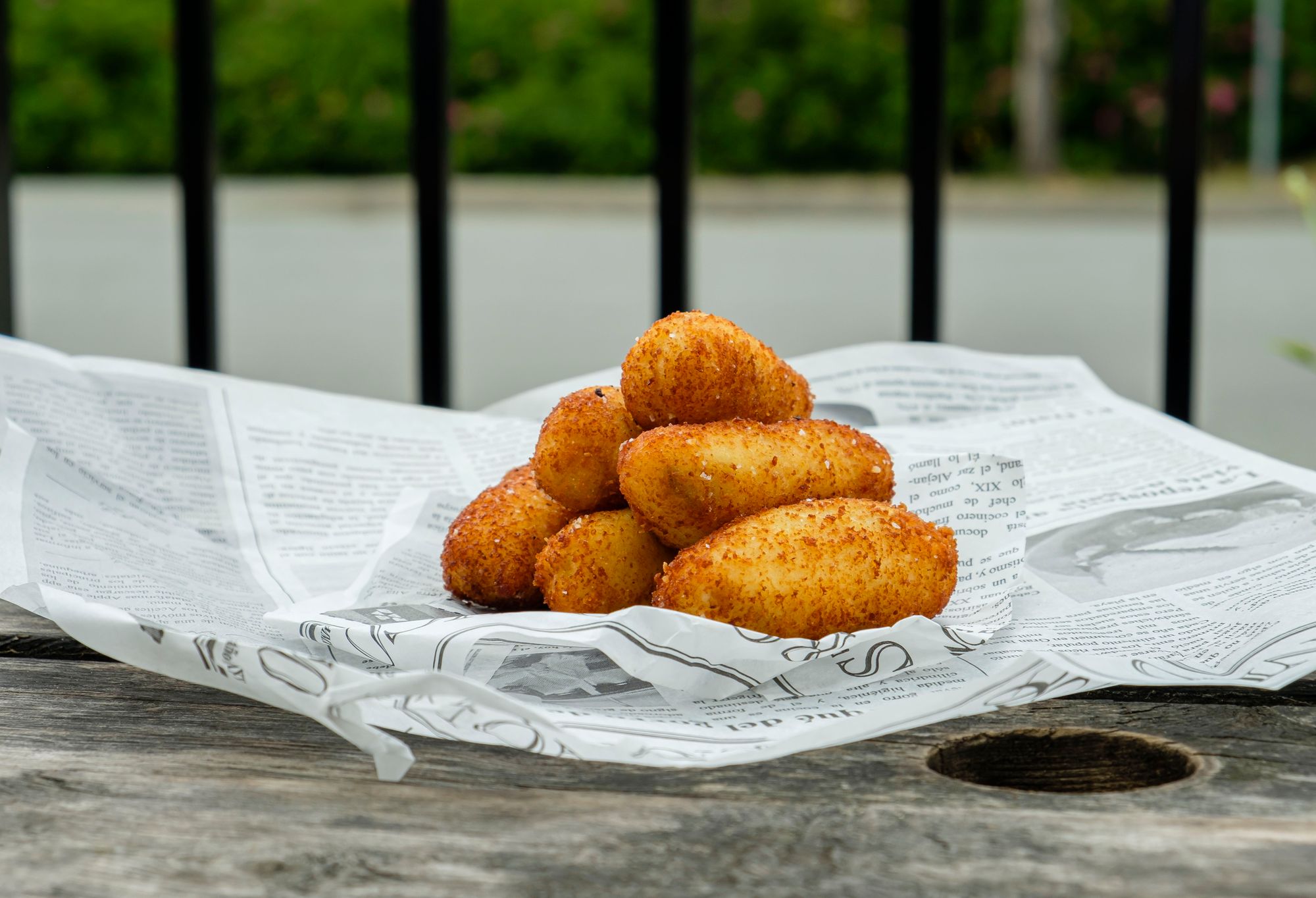 For the true Spanish experience though, Boca'O is all about their Tapas Boca'O entree, which comes with what's described as "Spain's traditional and iconic tapas (small bites). Specifically, these were the croquetas, pinchos de tortilla, serrano ham (cured for 24 + 1 months), manchego cheese, shishito peppers, and olives. We opted for the side of gazpacho for this one. For a festive day with your best friend (or at least one who will share food for you), this would be a great way to try a ton of the Boca'O menu without overcommitting. Portion-wise, this is probably enough to fill a single person for a meal, so if you're splitting, I'd recommend you get a second entree from the menu.
The most interesting things in this Tapas Boca'O (other than the croquetas, which you already know I love) were the pinchos de tortilla and gazpacho. The pinchos de tortilla were manchego-topped pancake-style squares of potatoes fried in olive oil, caramelized onions, and egg. While no patatas bravas, these did the potato family justice and were very finger-friendly. I only wish there was a little more in herbs or caramelized onions happening.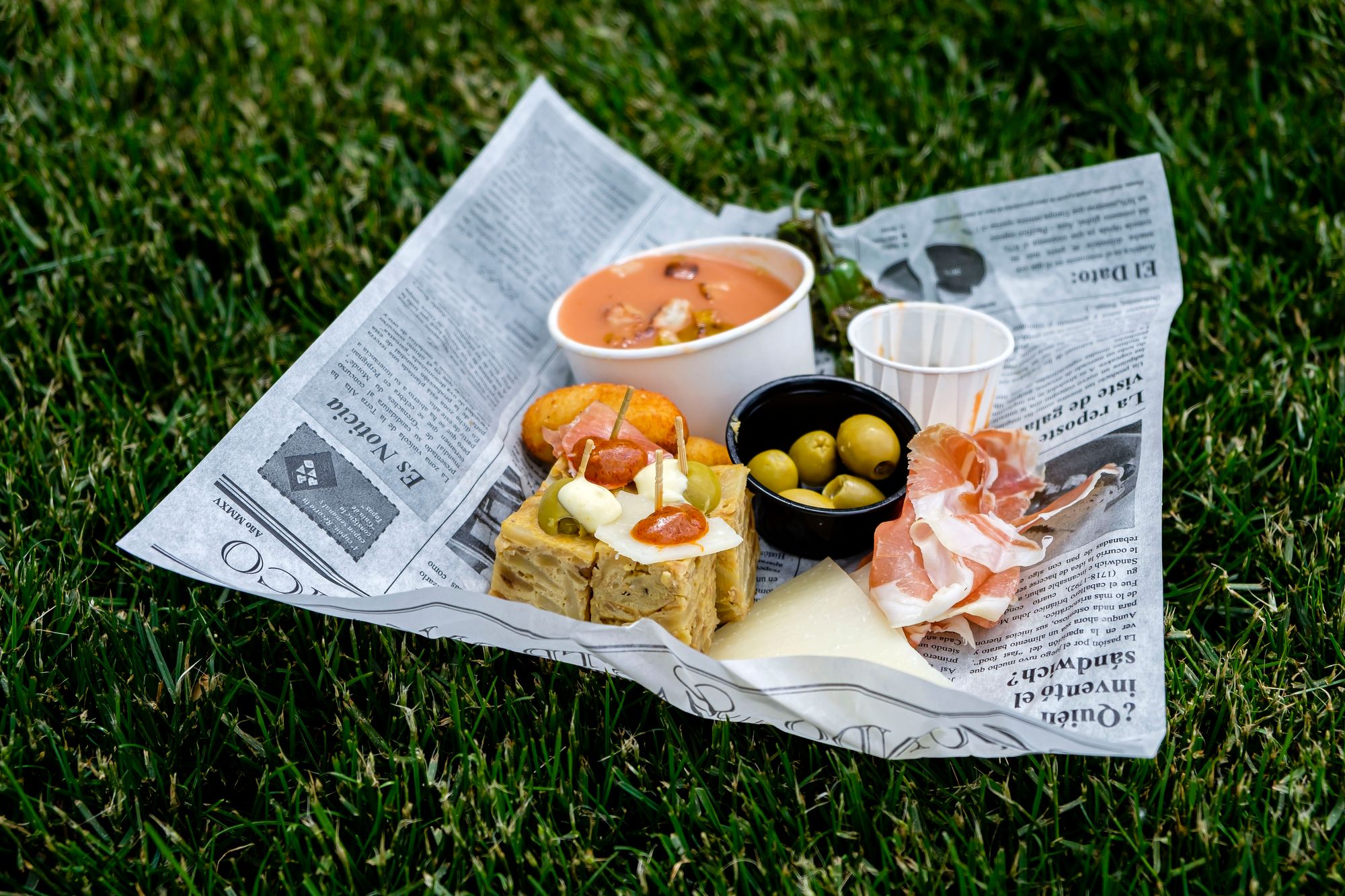 The gazpacho was quite a refreshing tomato soup. It was full of tomato flavour with hints of cucumber embedded within. You can get a side of salad or bread at a lot of vendors in Metro Vancouver food trucks so I think this gazpacho is a good option to stand out from the rest.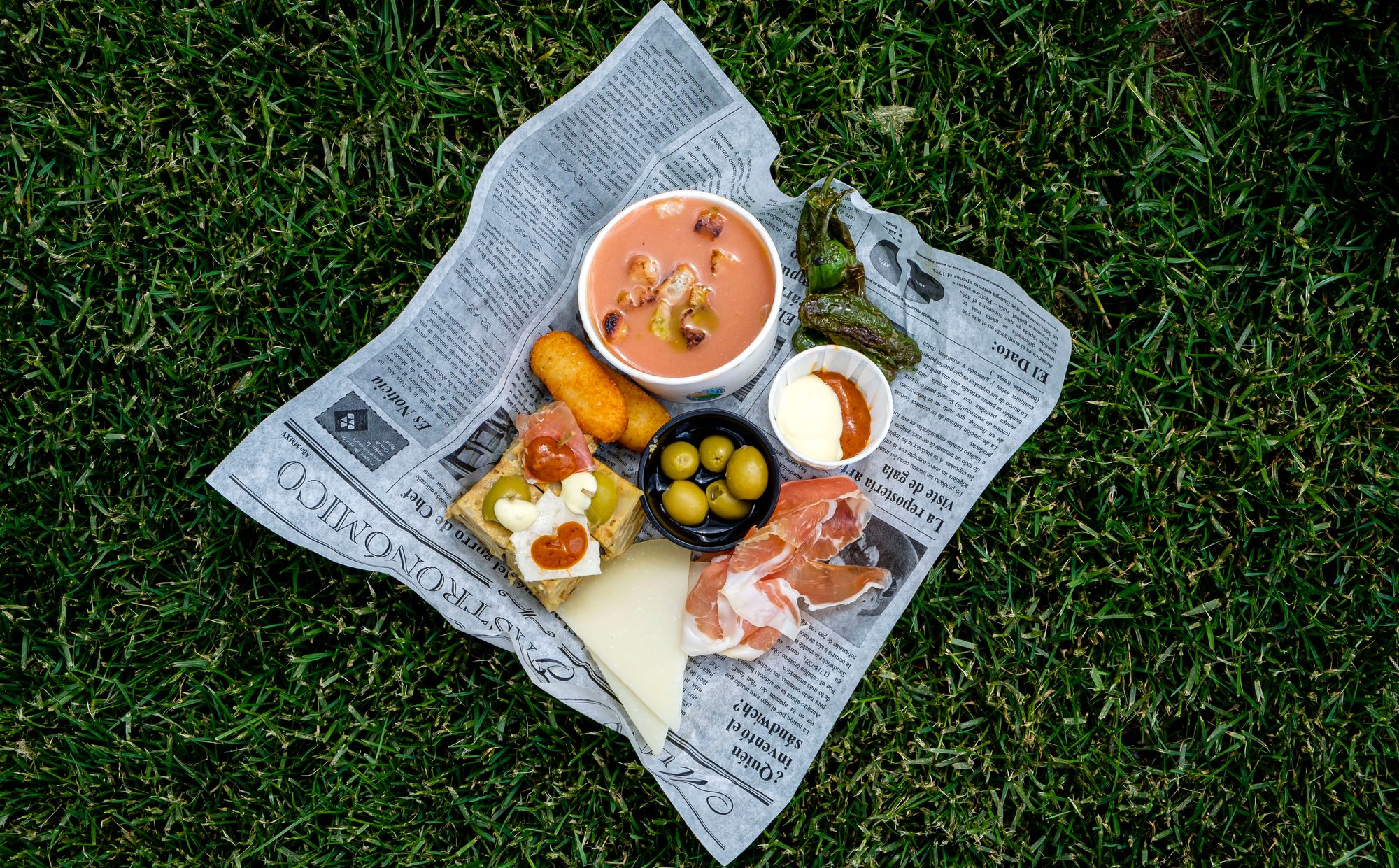 Features:
Boca'O is a play on the word "Bocado" in Spanish, which means "a bite". It's a pretty clever name and in my option, plays up a better homage than somebody's name being the main identifier of cuisine, which doesn't always work (hello, Hawksworth).
For our meal at Boca'O, they were set up right outside Moody Ales. Customers could place and pay for their order, find a seat on the patio of Moody Ales, and let the food come to them. I loved this system and appreciate local businesses in different lines of calories to work together for the customer experience. If you weren't interested in drinking a beer, you could also wait around the food truck as per usual.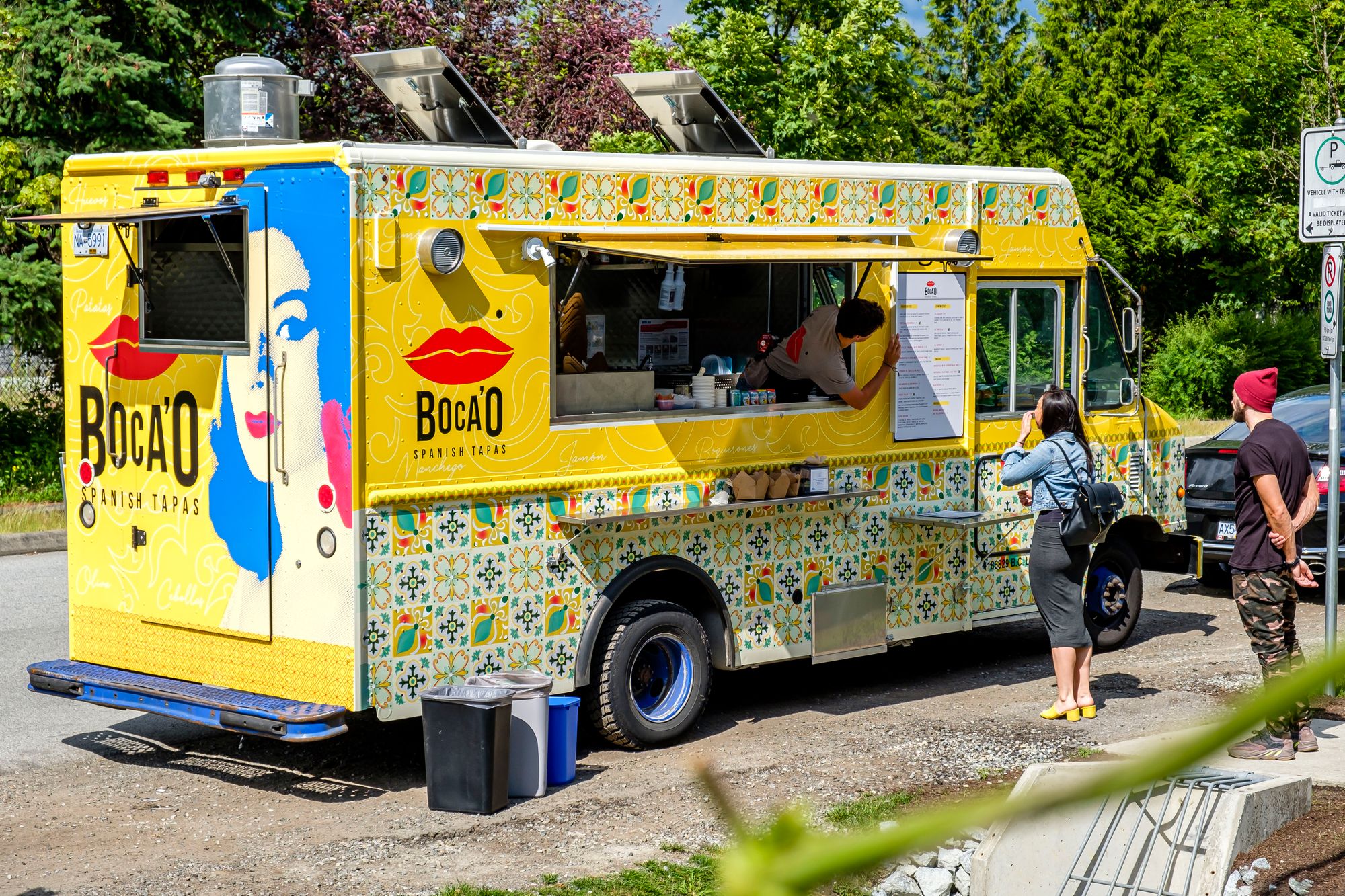 Boca'O is a roaming food truck so to find out where they're going next, you can check their website or you use my preferred way which is the main website for Street Food App, which maps out all food trucks that are active in Metro Vancouver.