How's this for a spin: a Korean chef trained in French cooking and offering a fusion menu of Korean, Italian, and Japanese flavours. Such a diverse portfolio is what's happening at Kosoo French Korean Fusion Cuisine which opened back in 2015. Last Saturday I was lucky to partake in a blogger tasting event held at Kosoo.
Disclosure: All food in this overview was complimentary and all opinions are my own.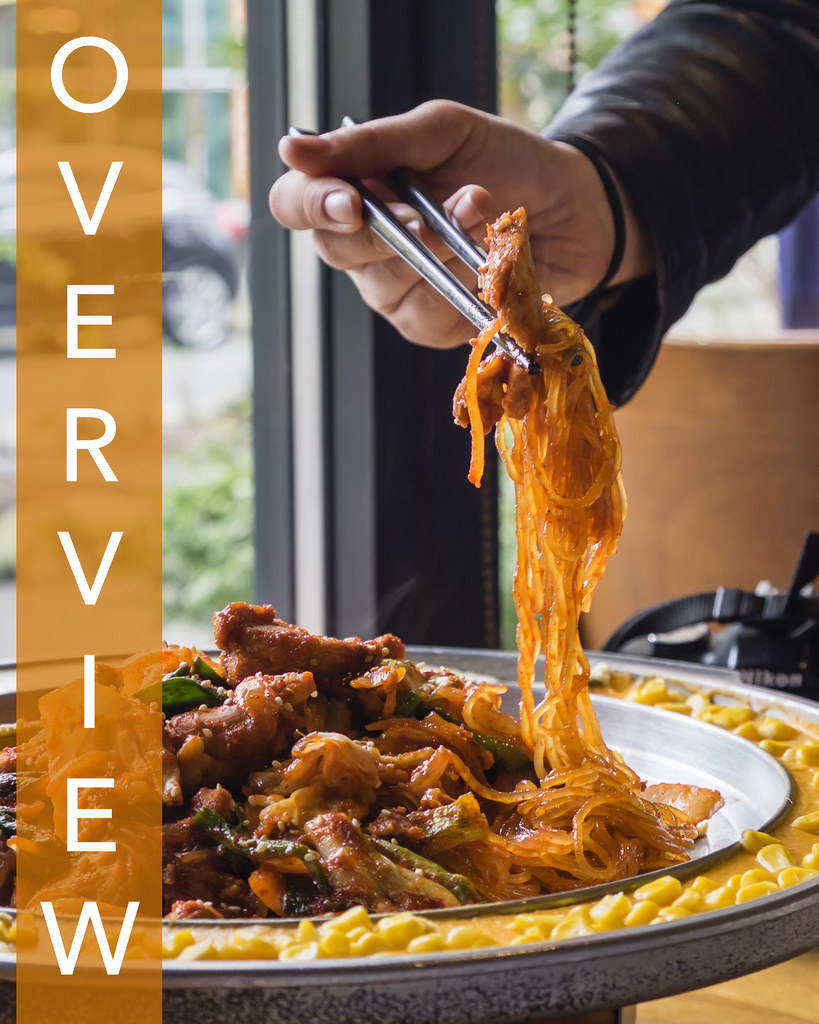 Food:
Team Pork Ninjas came here for a late lunch and I had a taste of the following:
Tomato Mussel Stew ($25)
Caprese ($14)
Spicy Popeye Gyoza ($14)
Gomae ($7)
Toro Sashimi ($16)
Spicy Tuna Roll ($12)
Unagi Roll ($12)
Cheese Chicken Galbi ($35)
The tomato mussel stew was a treat of tomato and fresh mussels in a savoury, zesty stew. Korean spices brought out a salty intensity in the mussels and broth which I happily sopped off with the bread. This was a tad salty for my palate so I'd recommend getting a bite of bread with anything else in this dish.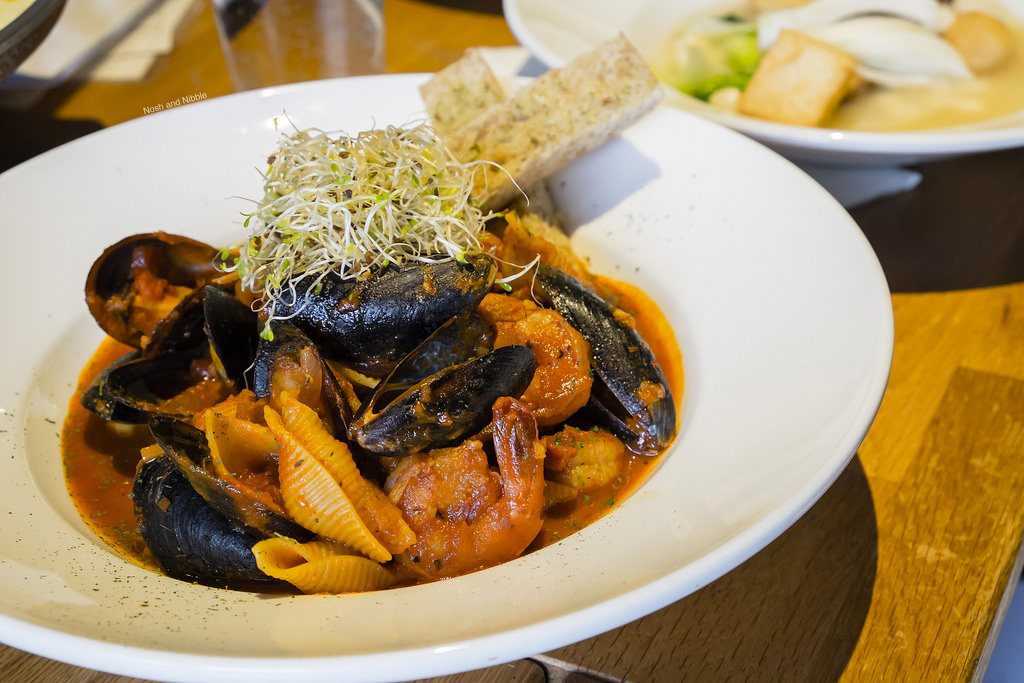 Tomato Mussel Stew
The caprese was pure Italian joy. Fresh tomatoes are key to a good caprese and that was thankfully present here. The fanning out of bocconcini was a nice touch.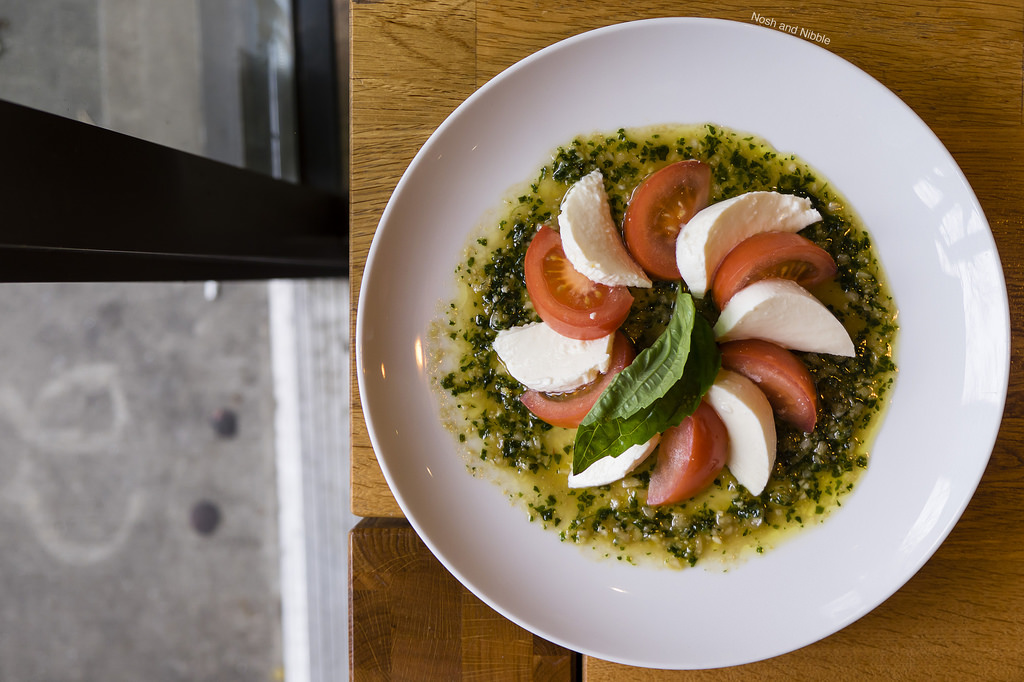 Caprese
The spicy popeye gyoza was one of my favourite dishes of the lunch and was a great example of paying for quality. People will scoff at paying $14 for gyoza (gyoza at ramen restaurants usually go between $5-$7), but culinary thrill seekers will enjoy the tight yet chewy skin perfectly encapsulating the prawn and spinach filling. The spicy sauce in the middle was the perfect accompaniment and had me wanting a second dip.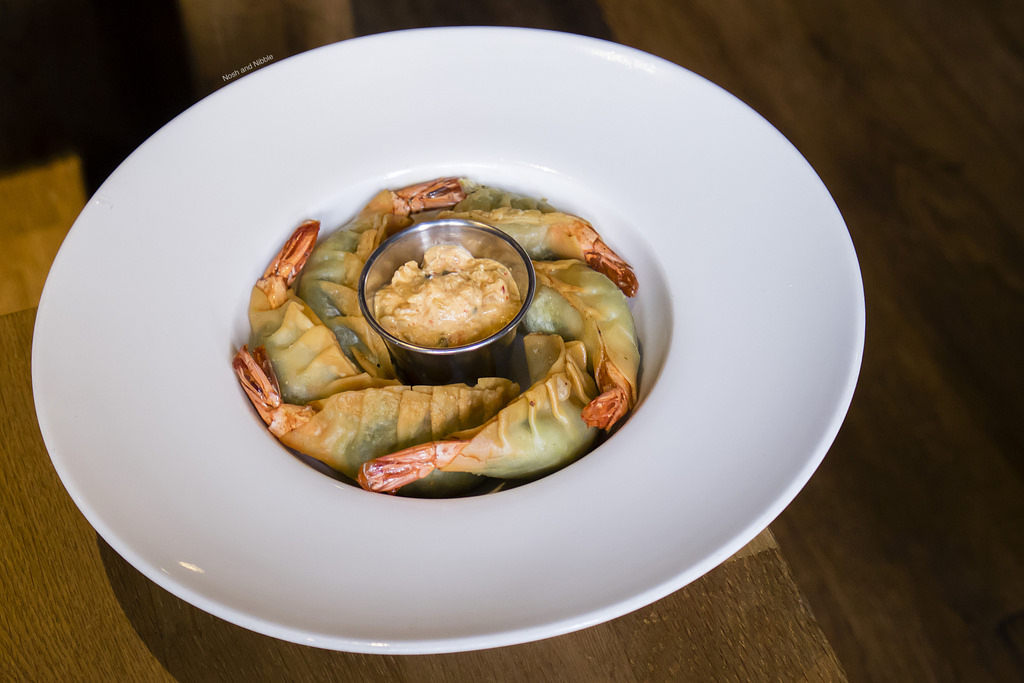 Spicy Popeye Gyoza
Moving onto some Japanese goods, the gomae was a beauty. I'm used to my Japanese spinach stirred into a bowl, but this one was presented way better and incorporated Korean sesame seeds to being a slightly different nutty flavour.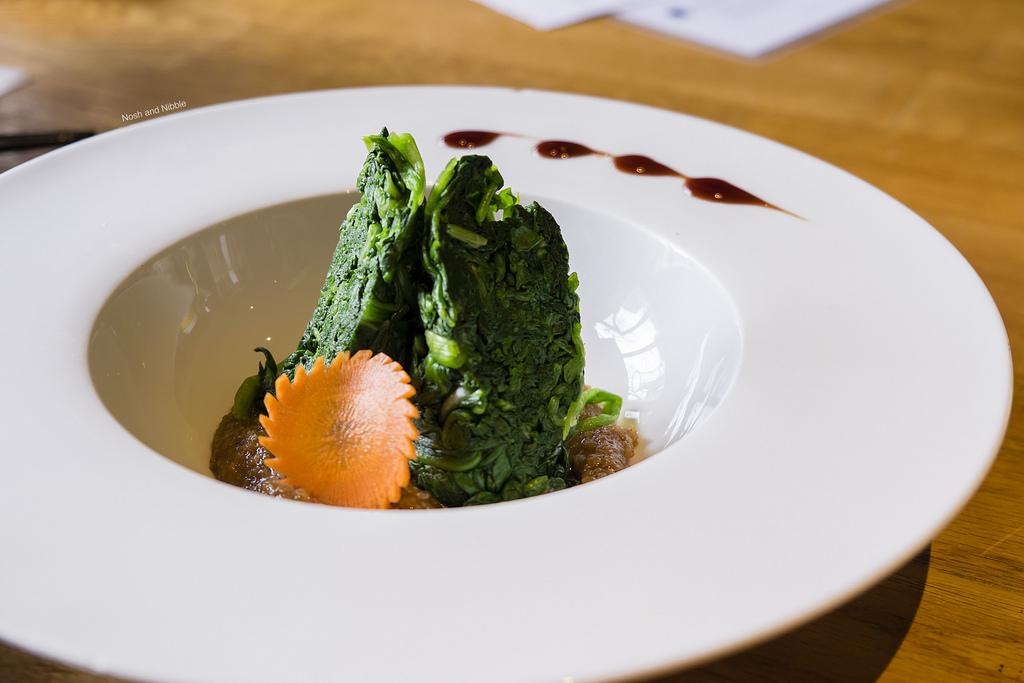 Gomae
The toro sashimi was also presented quite beautifully. The best way to view this petal formation was top-down, but the best way to eat it was with a drop of wasabi with the tuna belly wrapped around it.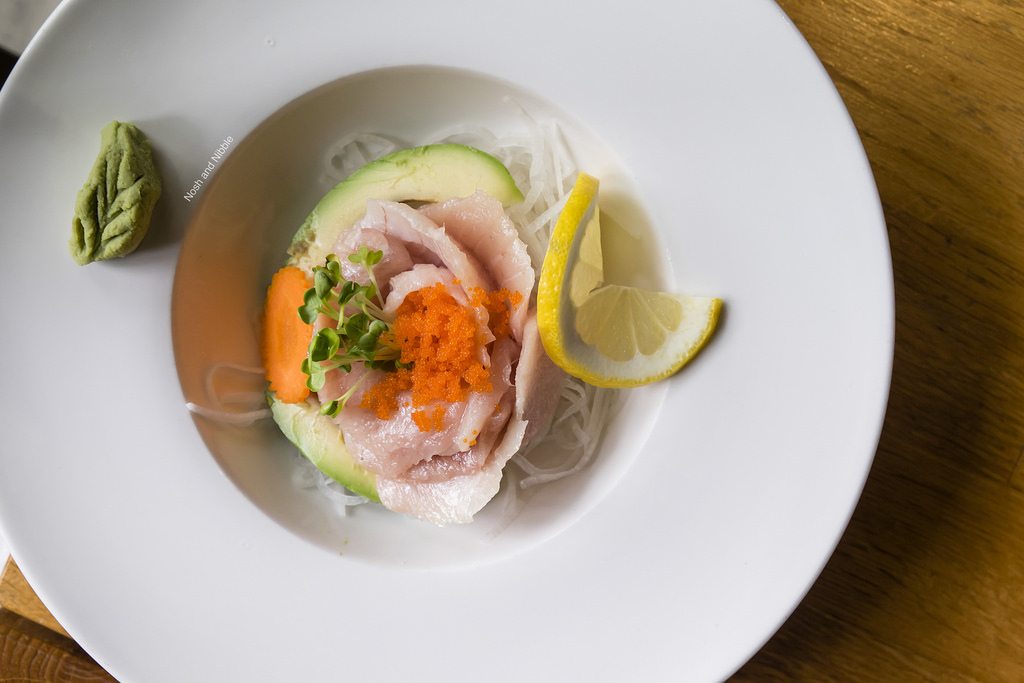 Toro Sashimi
On the sushi side, the spicy tuna and unagi rolls both fit the bill with exquisite house-made sauces and the unagi was finished with a slight sear which is a great differentiator at this price point.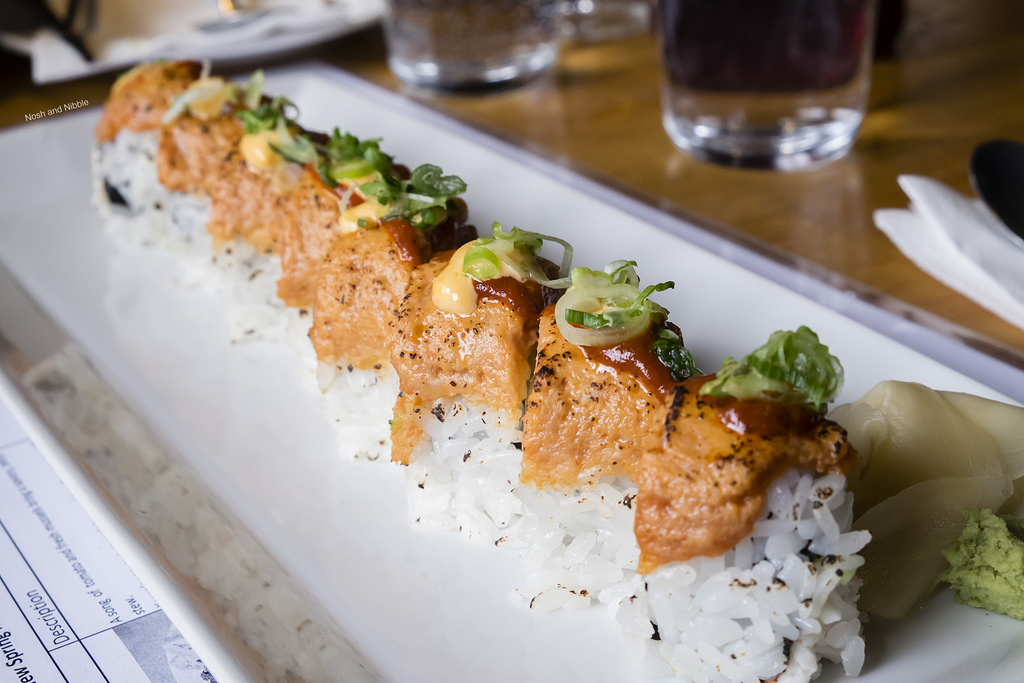 Spicy Tuna Roll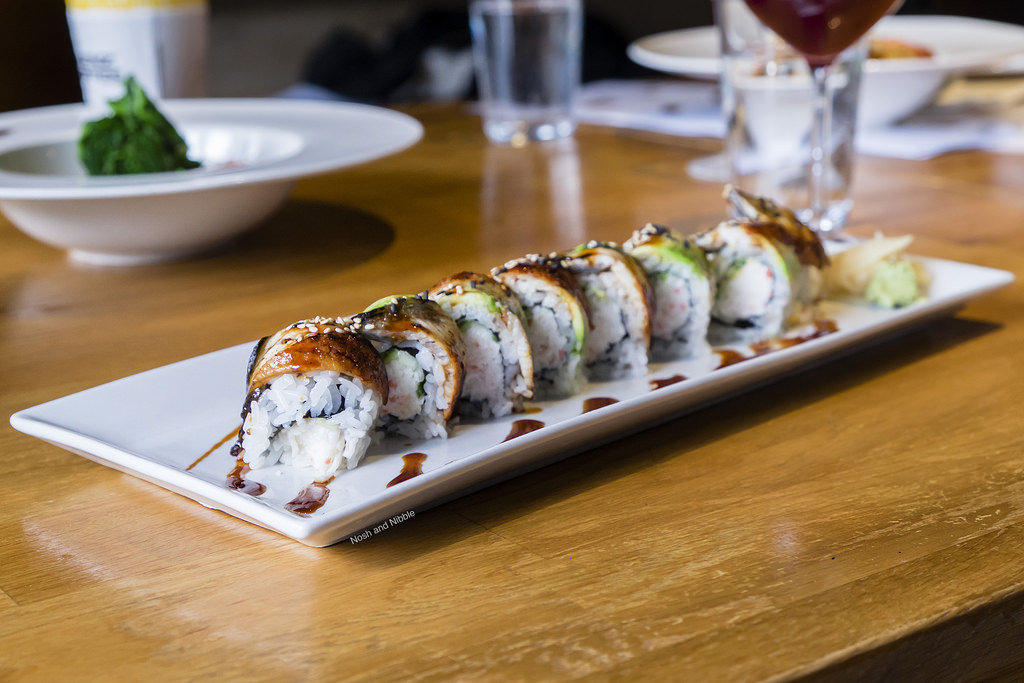 Unagi Roll
Last but not least, some homey Korean cheese chicken galbi. This was a giant plate of sautéed spicy Korean style chicken which was meant to be dipped in either stringy mozzarella cheese or a smooth bath of yam purée and sweet corn. This could make the majority of a meal for 2 as there were some delicious potato noodles underneath it all to help carb up.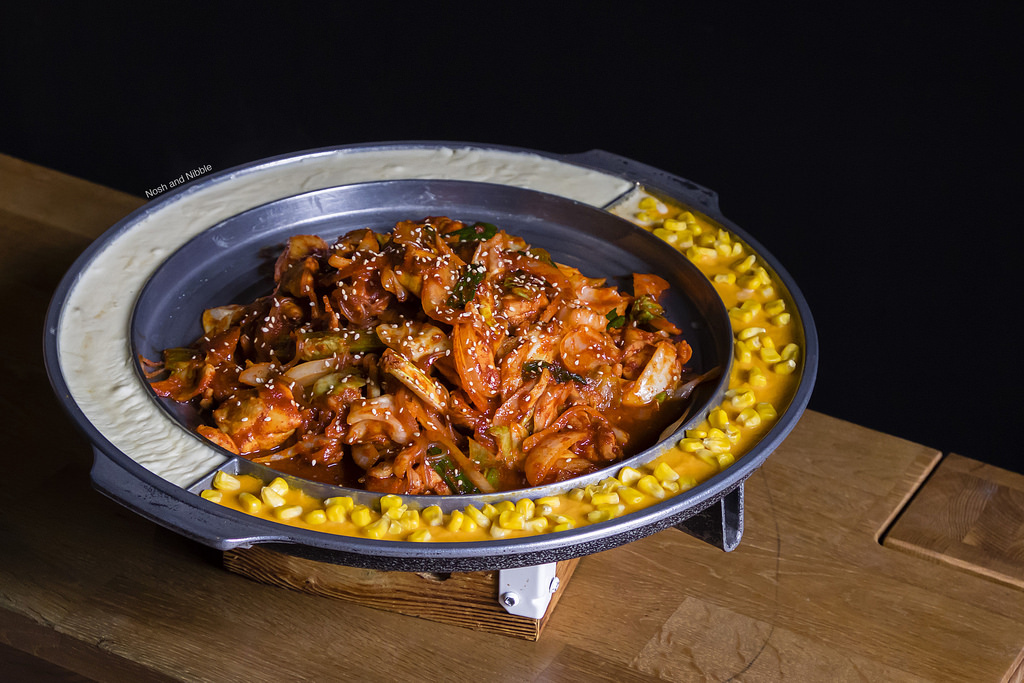 Cheese Chicken Galbi
Features:
Kosoo is a neat and tidy restaurant that mixes Korean homeyness (think lots of wood) with a dark finish. The black interior added some swankiness to the vibe and the large front windows let in a ton of light. There's seating for about 60 guests inside at long tables, regular tables, and bar seats. The restaurant is located just off of Robson so the vibe is a little less crazy than the bustling downtown street.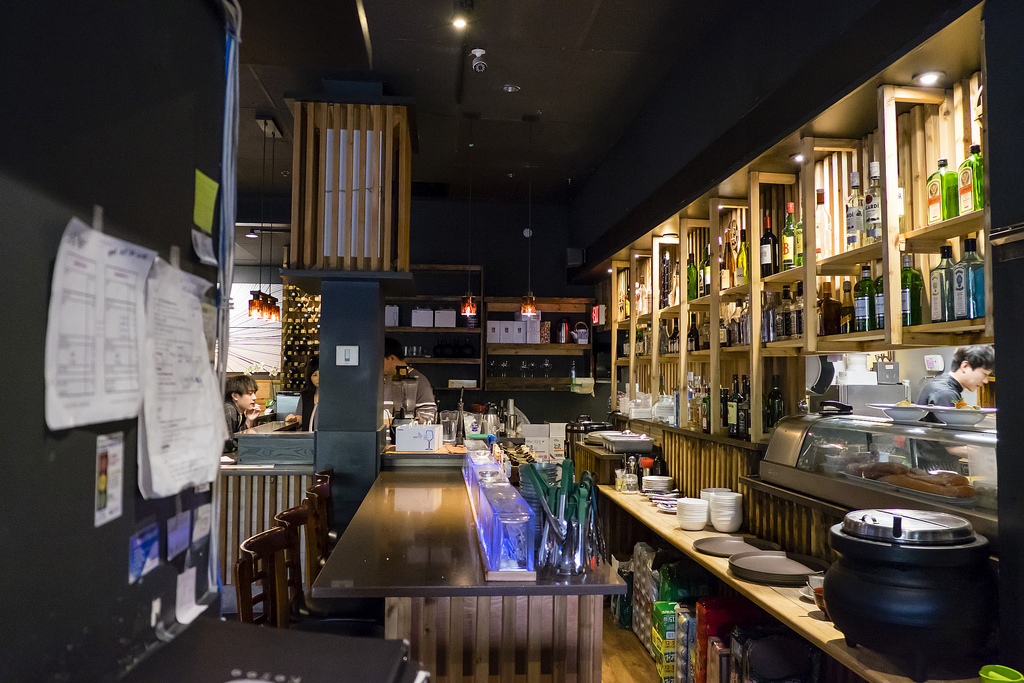 Inside Kosoo
Final Thoughts:
One-liner: Fusion cuisine where Korean's the homestyle and Europe's the blended style
Highlight: Cheese Chicken Galbi
Price per person: $25-$45
Would I go back? Yes.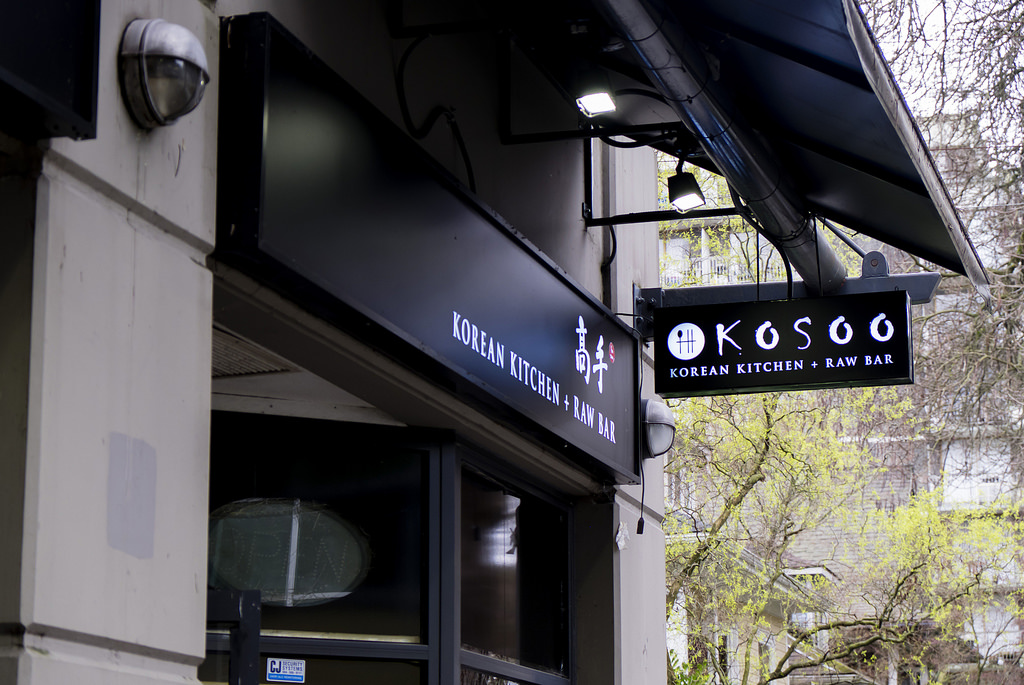 Outside Kosoo