Carbs are one of my favourite food groups and Italian food is one of the best cuisines to complement my carb cravings. From the ashes of Siena, Fiore has risen. Serving up fresh pasta and housemade pizza in an intimate space, these folks are looking to upgrade the Italian game in Vancouver's South Granville neighbourhood. Last week I had an opportunity to taste my way through some menu items.
Disclosure: This was a complimentary tasting provided in exchange for an honest overview and no monetary compensation.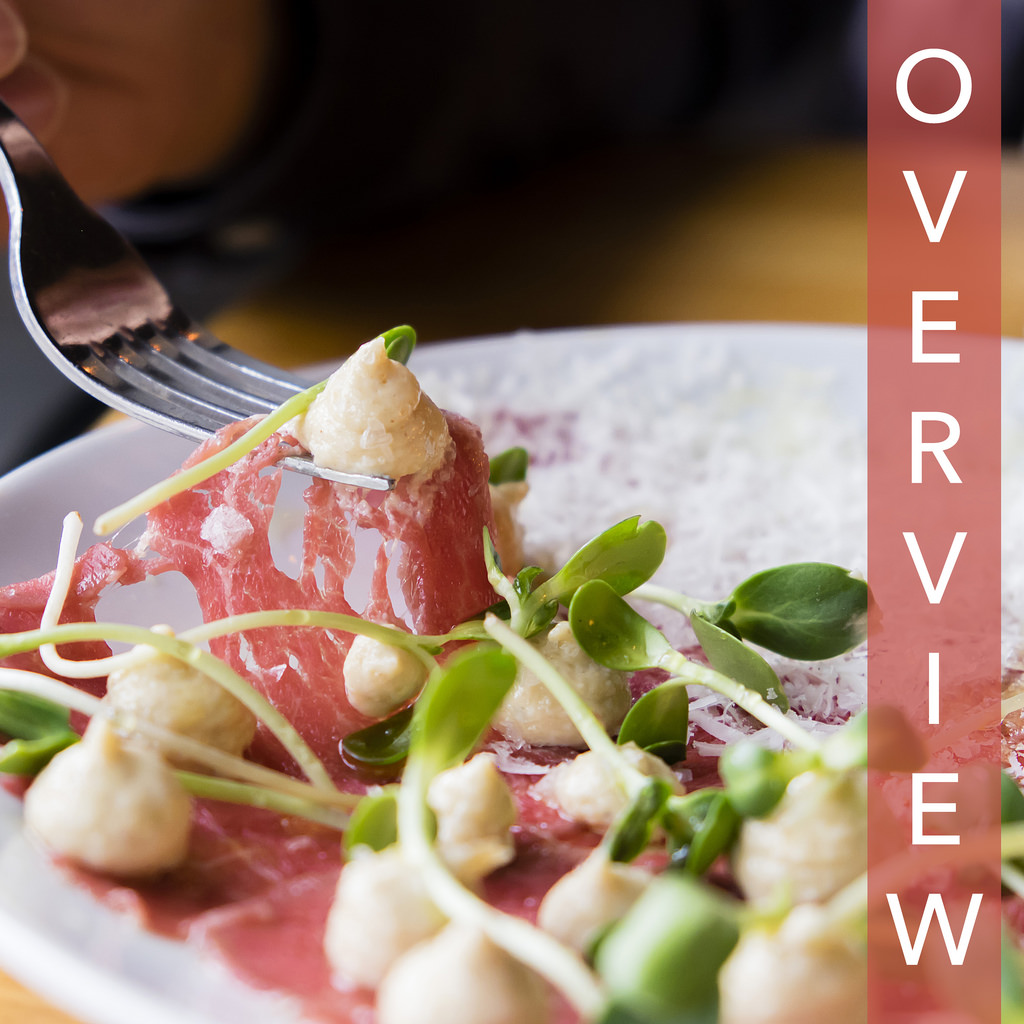 Food and Drink:
Team JACT came here for a Saturday evening dinner and I had a great taste of the following:
Paper Plane Cocktail ($12)
Beef Carpaccio ($12)
Capocollo Pizza ($19)
Ravioli ($24)
Affogato ($7)
Tart ($9)
Starting off with a drink, I had the paper plane which was a glass of amaro liqueur, aperol, bourbon, and lemon. This had a sweet herbal taste with bold bourbon cutting through the complex drink.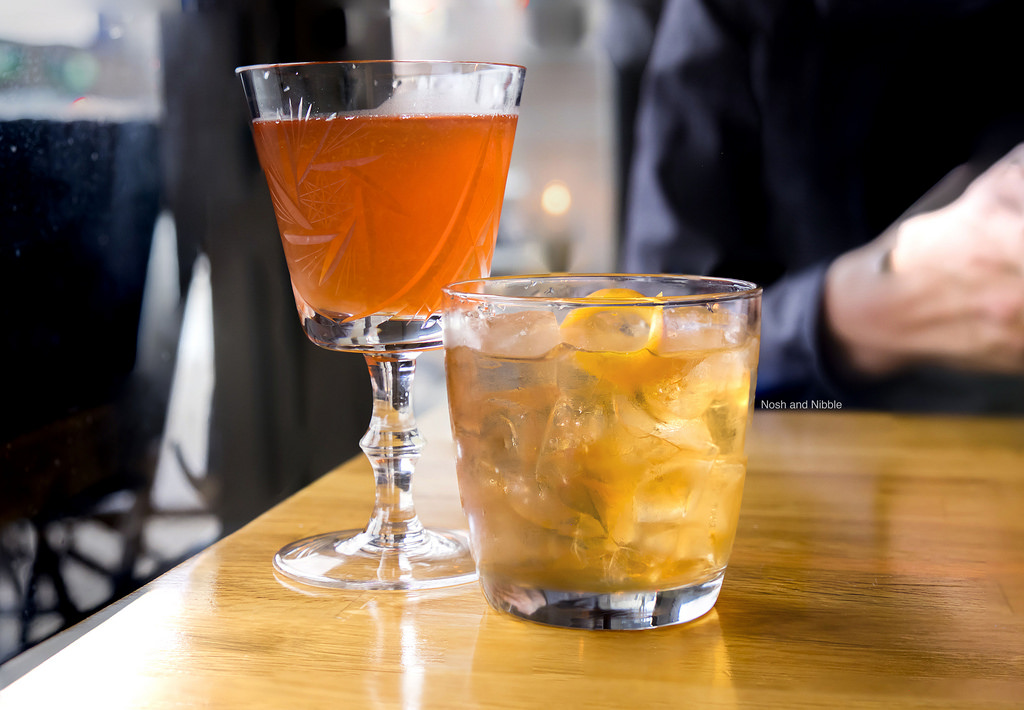 Left: Paper Plane, right: Old Fashioned
Our appetizer was a beef carpaccio. Carpaccio itself is nothing new in the Italian food scene, but this carpaccio was taken to the next level with cute dollops of roasted cauliflower emulsion meticulously planted across the dish. Accompanying this culinary twist was house-made focaccia and some very fine-shaved manchego cheese.
I had a great time mixing in the cheese with the roasted cauliflower emulsion for each bite of carpaccio. The focaccia was quite fluffy and I only wish there was more olive oil lining the bread.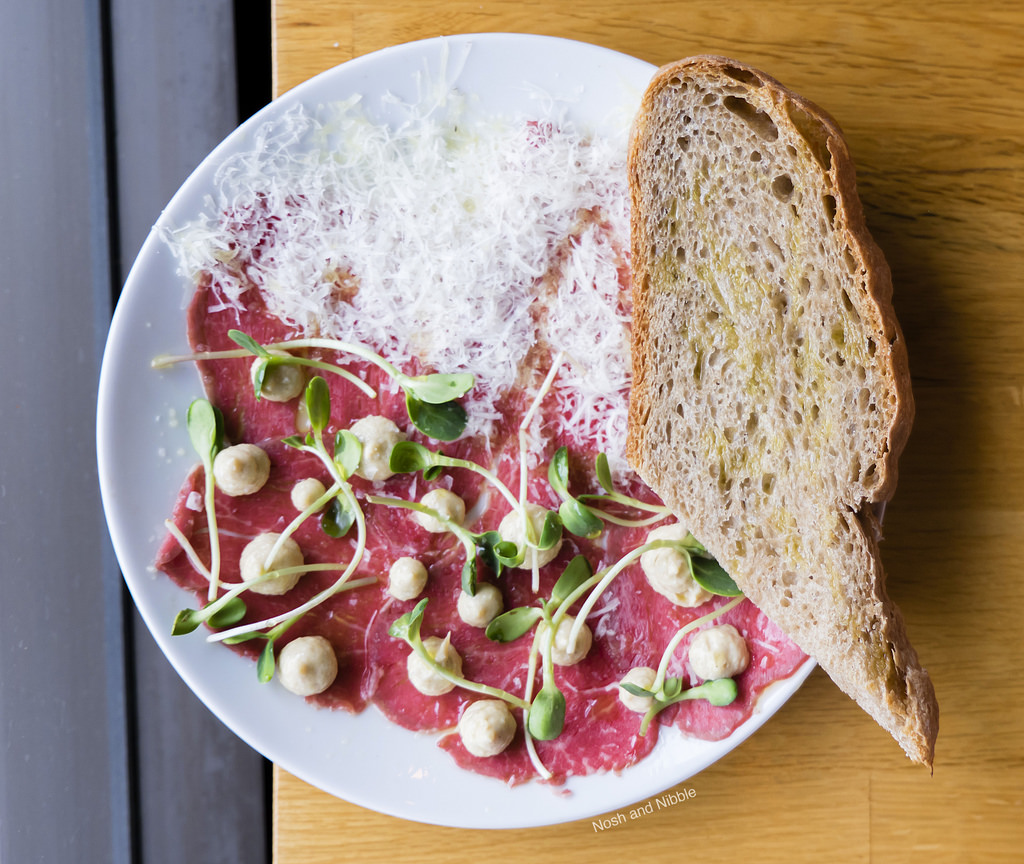 Beef Carpaccio
One of the biggest differences between the former Siena and Fiore is the addition of pizza to the menu. I'm a big fan of sharing food at dinner so the capocollo pizza was right up my alley. This pie featured house-made dough and was topped with roasted garlic paste, fresh mozzarella, and basil. The basil leaves were crispy and the garlic paste instantly touched activated my umami senses. Pictures don't do this pizza enough justice but this had a super thin crust that still held onto the cheese tight.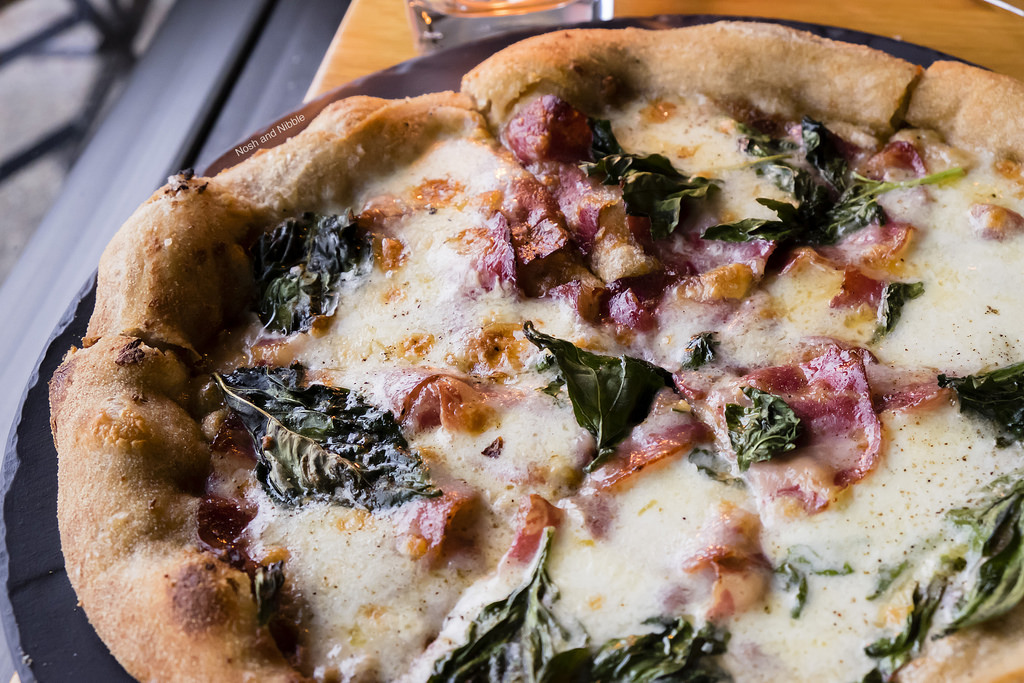 Capocollo Pizza
For pasta, we had the ravioli. This featured nettle ricotta filled ravioli shells (made fresh in-house), duck confit, shallot butter, and potato crumb. What a stunning flavour profile. Ravioli sounds simple on its own, but the complexity of ingredients made this a huge treat. The edges of each ravioli shell had a tight chewiness that led to a fresh savoury finish with the nettle ricotta.
The duck confit was also was juicy and was complemented well with the crispy duck skin mixed with potato skin crumble. I think if you're looking for something extra special from Fiore, look no further than the pastas.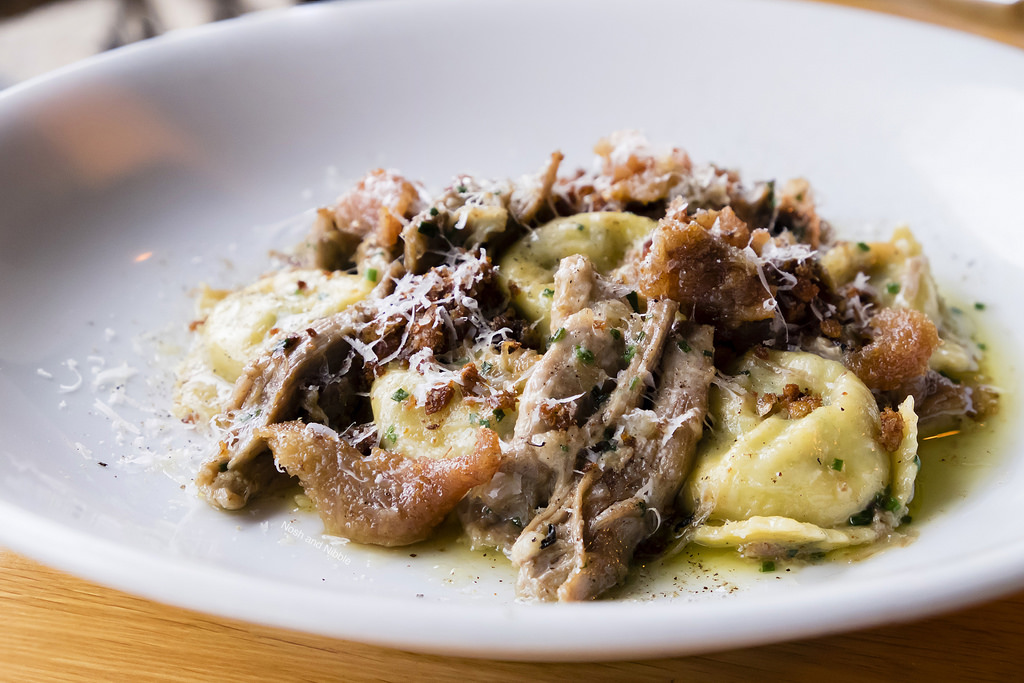 Ravioli
For dessert, we started with the affogato. This was a classic combination of ice cream (housemade again, I believe) with a shot of espresso to be poured in. At $7, this was a fair price on par with the usual coffee shops (Di Beppe's is cheaper at $5 but they use machine-dispensed soft-serve) and a solid way to finish the meal.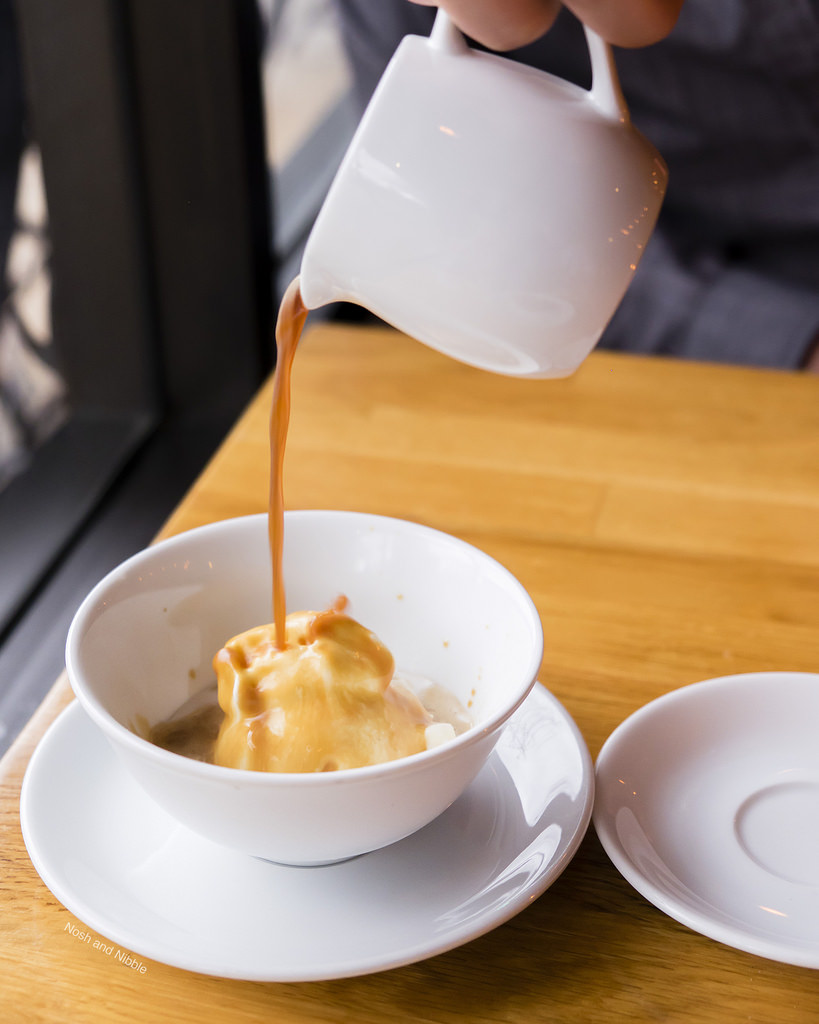 Affogato
Now for something more game-changing, the tart fit what I was looking for. This featured rhubarb jam, vanilla cream, and fresh honeycomb in a strong, yet cookie-chewable shell.
The fresh rhubarb here had a bright finish but the real treat was in the honeycomb. I enjoyed the different viscosities of the rhubarb and honeycomb mingling in my mouth whilst chomping on the tart shell. I haven't seen this dessert anywhere else in Vancouver and would recommend it over the affogato if you're looking for something creative.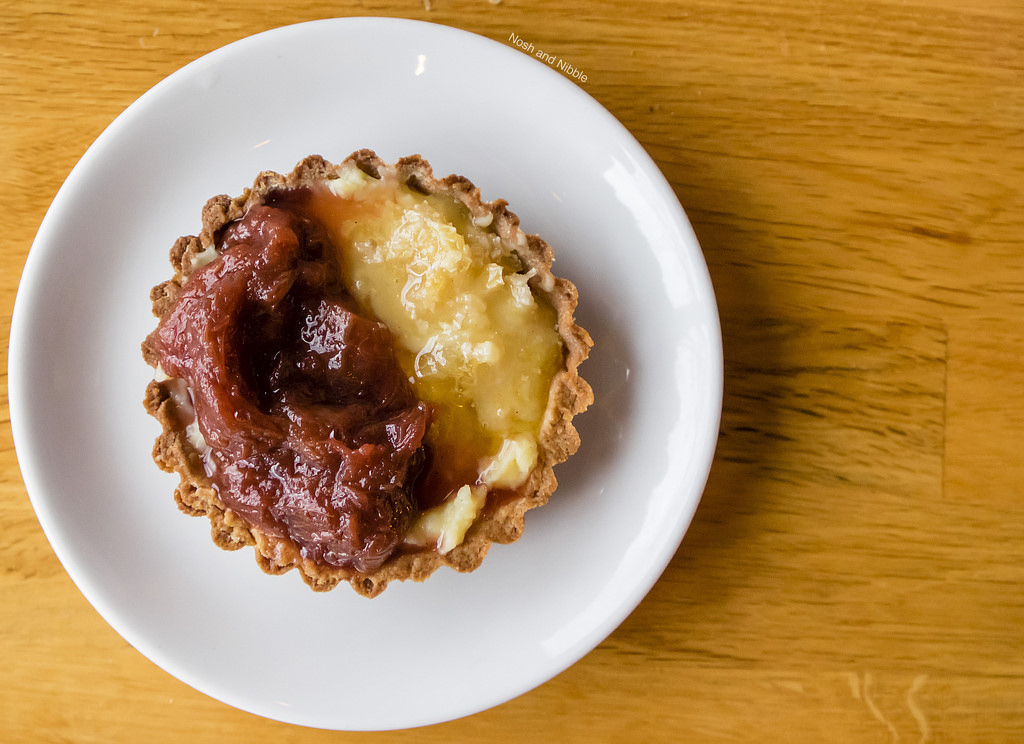 Tart
Features:
Fiore means flower in Italian, and this concept is incorporated into the renovated interior. If you're lucky enough to sit in the middle of the room, a floral arrangement decorates the ceiling above your dining table.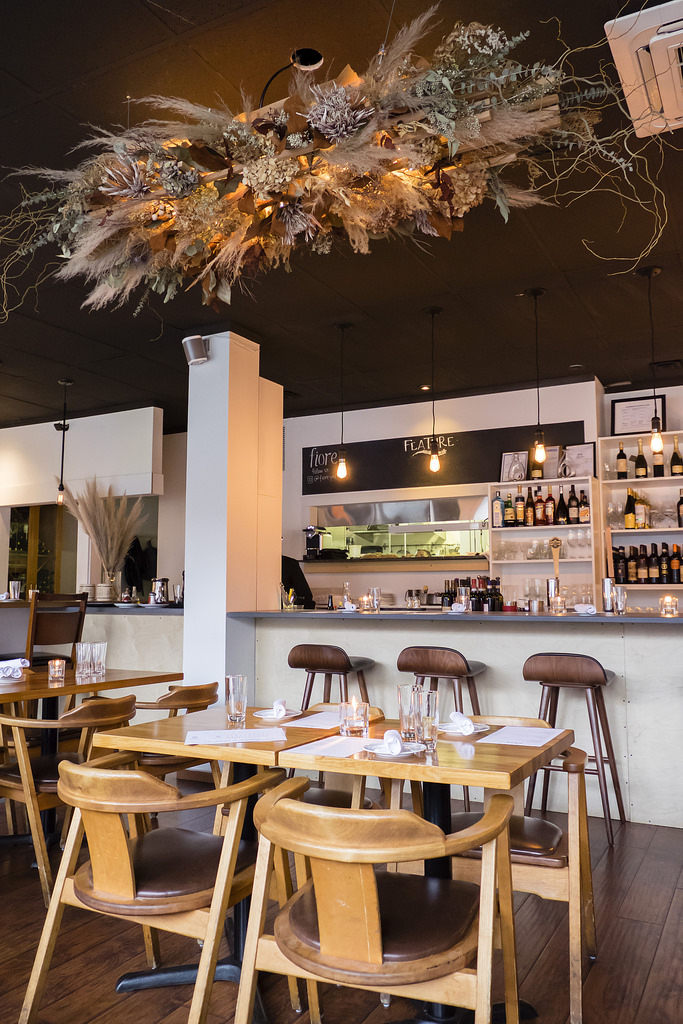 Inside Fiore
Otherwise, the intimate eatery features seating for about 40 guests amongst tables, a stick-out communal counter, and bar seating. The small space makes this restaurant feel extra cozy (if you've been to Ask for Luigi, then you know cozy). The windows are also fantastic in letting in tons of natural light and allow diners to people-watch onto Granville Street. The feeling inside is very bustling, as with the smaller space, voices echo off the walls and make the place feel alive even with regular voices.
Service:
On this particular Saturday night, the restaurant filled up before 6:30pm, which is a great problem for a restaurant to have. For diners though, I'd recommend making a reservation to avoid disappointment. Because it's a smaller restaurant, I'd also recommend keeping your group to 4 or fewer so that you have a better chance of sitting together. These folks do take reservations for larger groups so best reserve as early as you can.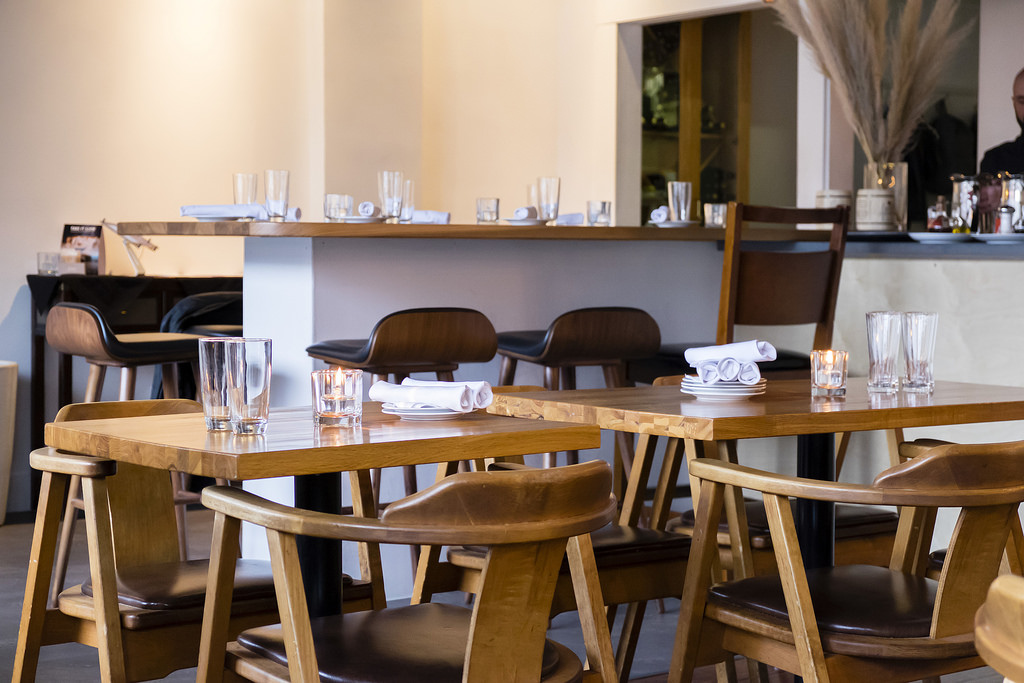 Inside Fiore
I was informed the folks at Fiore are currently developing a brunch program, so stay tuned for when that menu is unveiled.
Final Thoughts:
One-liner: Tasty Italian that brings together complex ingredients, housemade food, and an intimate experience.
Highlight: Ravioli
Price per person: $25-$40
Would I go back? Yes.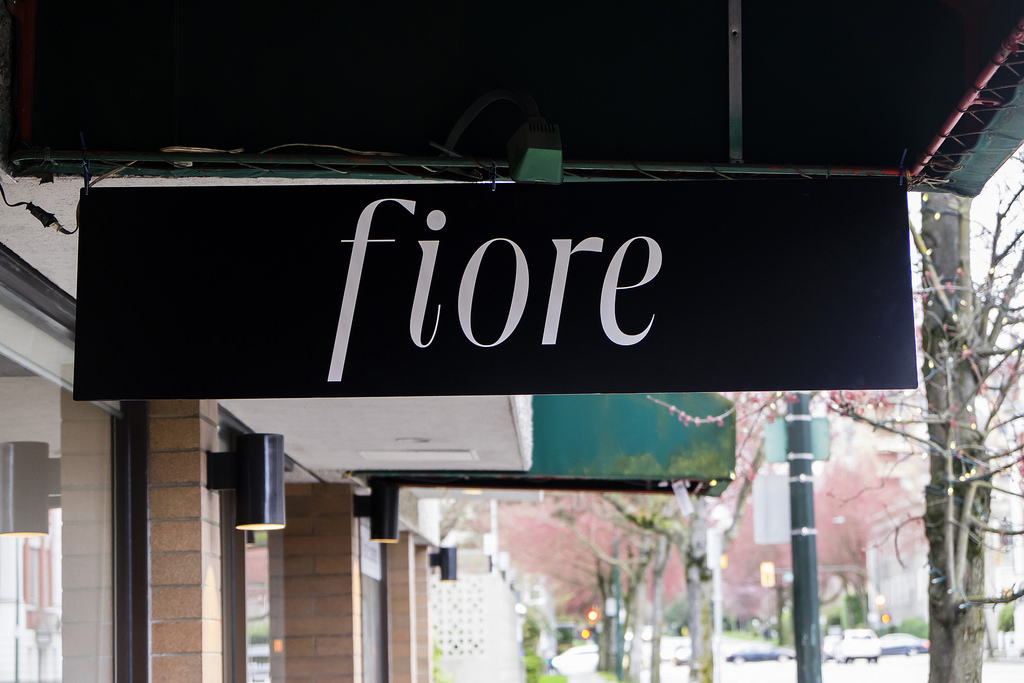 Outside Fiore