Often times we are talking about general restaurant visits on this blog, but Sunday September 23rd was a special night at The Cascade Room in Vancouver. Known primarily as a UK-style pub, this eatery was transformed into a whiskey-slinging Barbarian's Feast. I prepared my body with a light lunch and flashed my ticket at the front door at 6pm.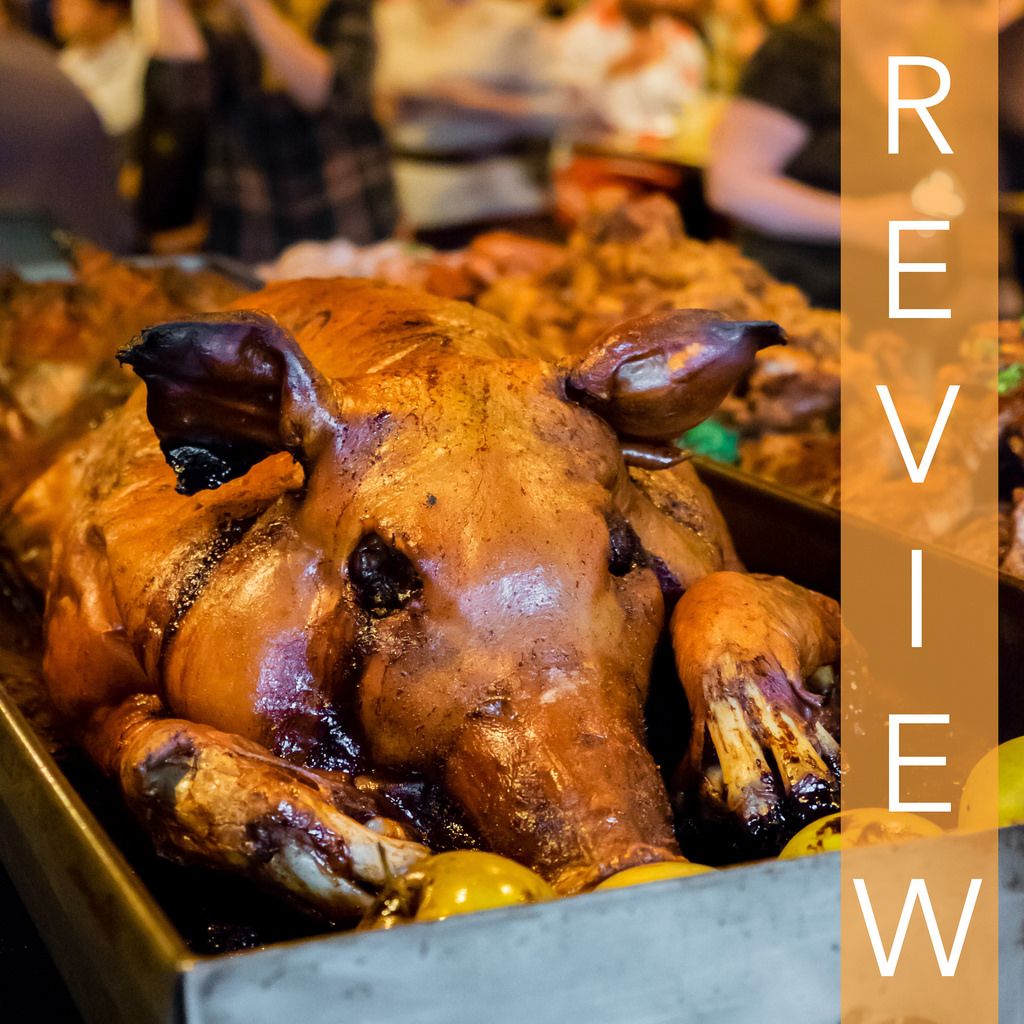 Food and Drink:
The format of the evening included the following:
Guided Whiskey Tasting
Unlimited Whiskey Cocktails
Pig Roast
Mountains of Meat and Sides
Chocolate Chip Cookies
We started the evening with a welcome cocktail (Tennessee Mule) and waited for the festivities to begin.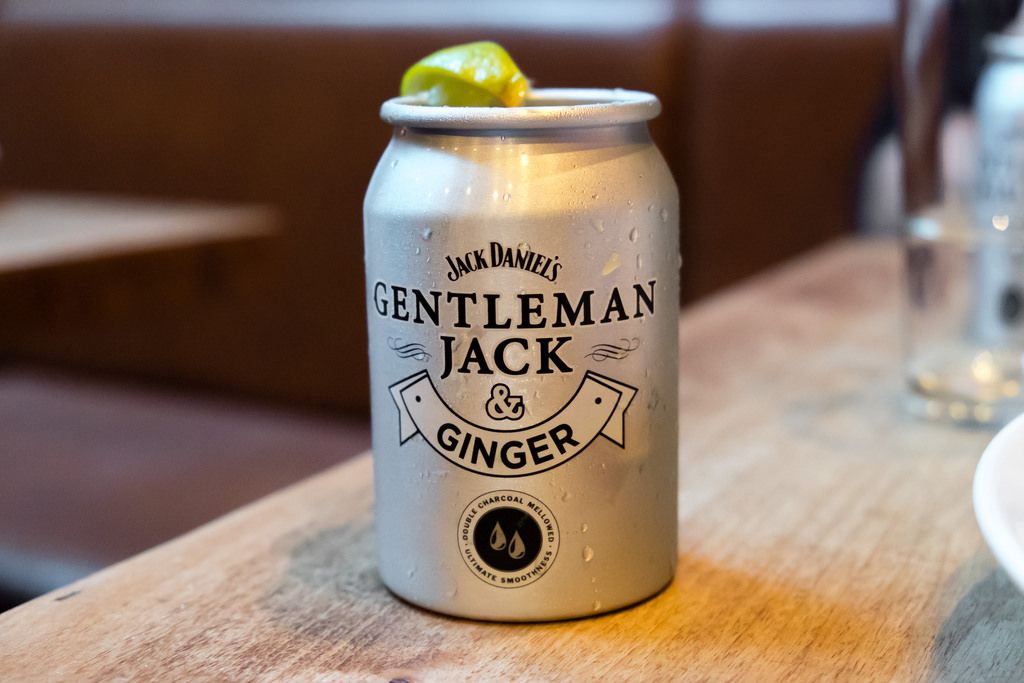 And begin they did. Our whiskey and bourbon tasting was led by a brand ambassador who shared the journey of the whiskey brands: Jack Daniel's, Old Forester, and Woodford Reserve.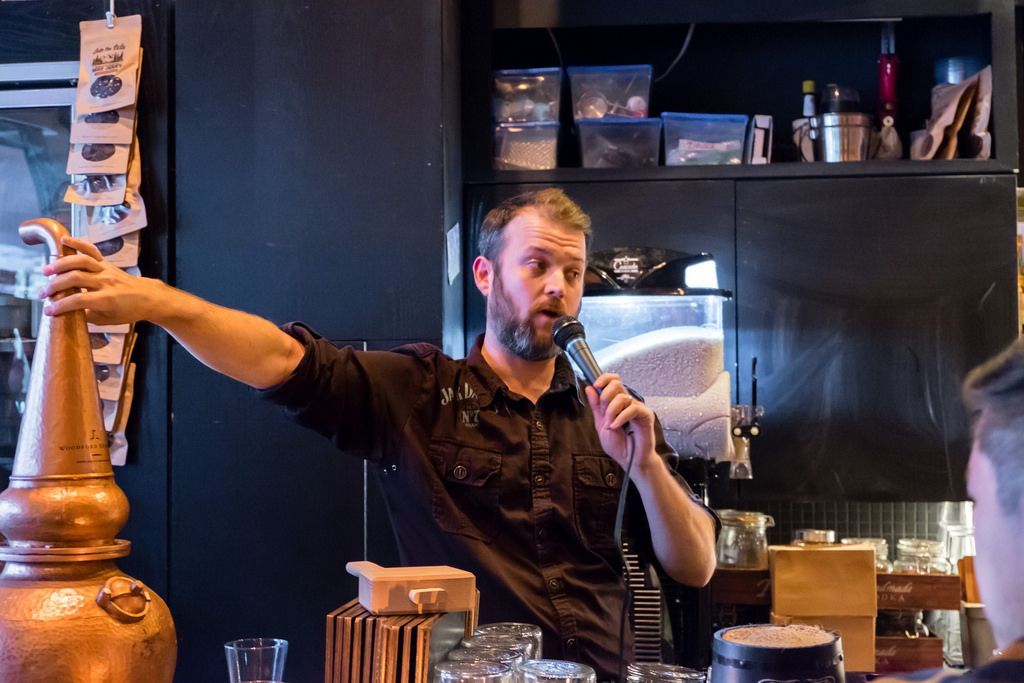 I was most interested in the Jack Daniel's story as that's the brand I grew up hearing about. The man was a child with 9 siblings and started working as a young teenager. Eventually making it into the distilling business with his eponymous brand, Jack Daniel died of blood poisoning in his early 60's. His nephew and business partner, Lemuel Motlow, would take over the business through the end of World War One.
In this guided tour, we tried 6 whiskeys:
Jack Daniel's Single Barrel Select
Jack Daniel's Straight Rye
Old Forester Straight Bourbon
Old Forester Statesman Bourbon
Woodford Reserve - Straight Rye
Woodford Reserve - Double Oak
Out of the 6, my favourite was the Jack Daniel's Single Barrel Select. This was a full nose of fragrant with coconut, caramel, vanilla, and peach aromas. Palate-wise, this fed dry, fruity and spicy oak flavours and finished in a smooth, long finish that wasn't as bold or painful as the other whiskeys on this night.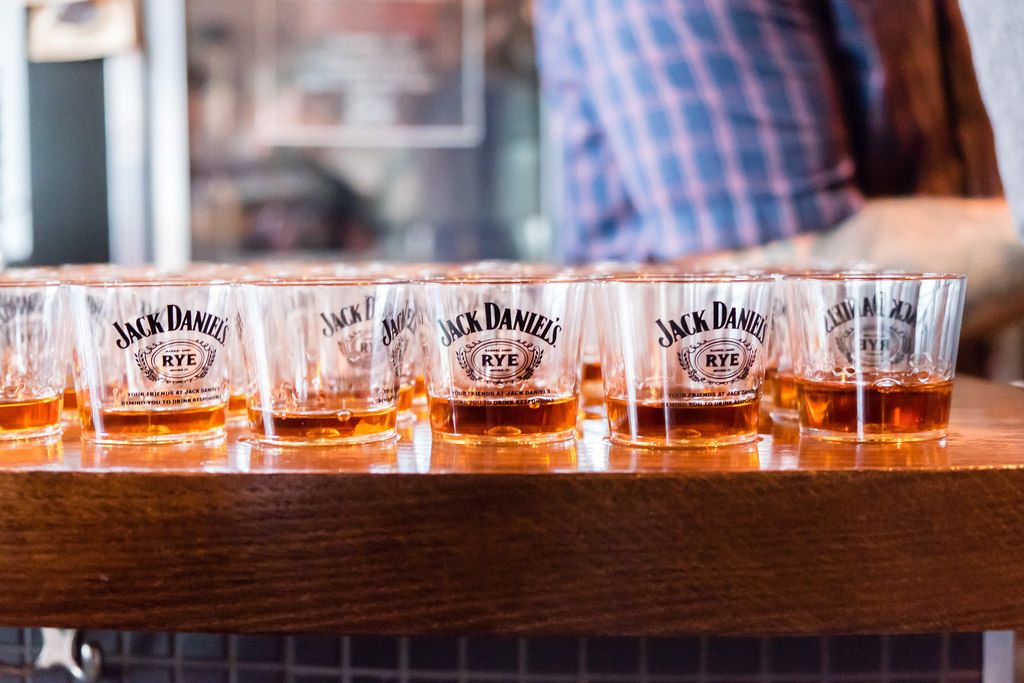 Though the whiskey tasting was the first scheduled event of the evening, unlimited cocktails using the featured whiskeys were available to all attendees. If you were a big fan of cocktails and could stomach a ton of them, you could drink to your heart's (safe) delight. My second cocktail at this time was the Jack and Pepper Slurpee. It was basically the bellini of whiskeys.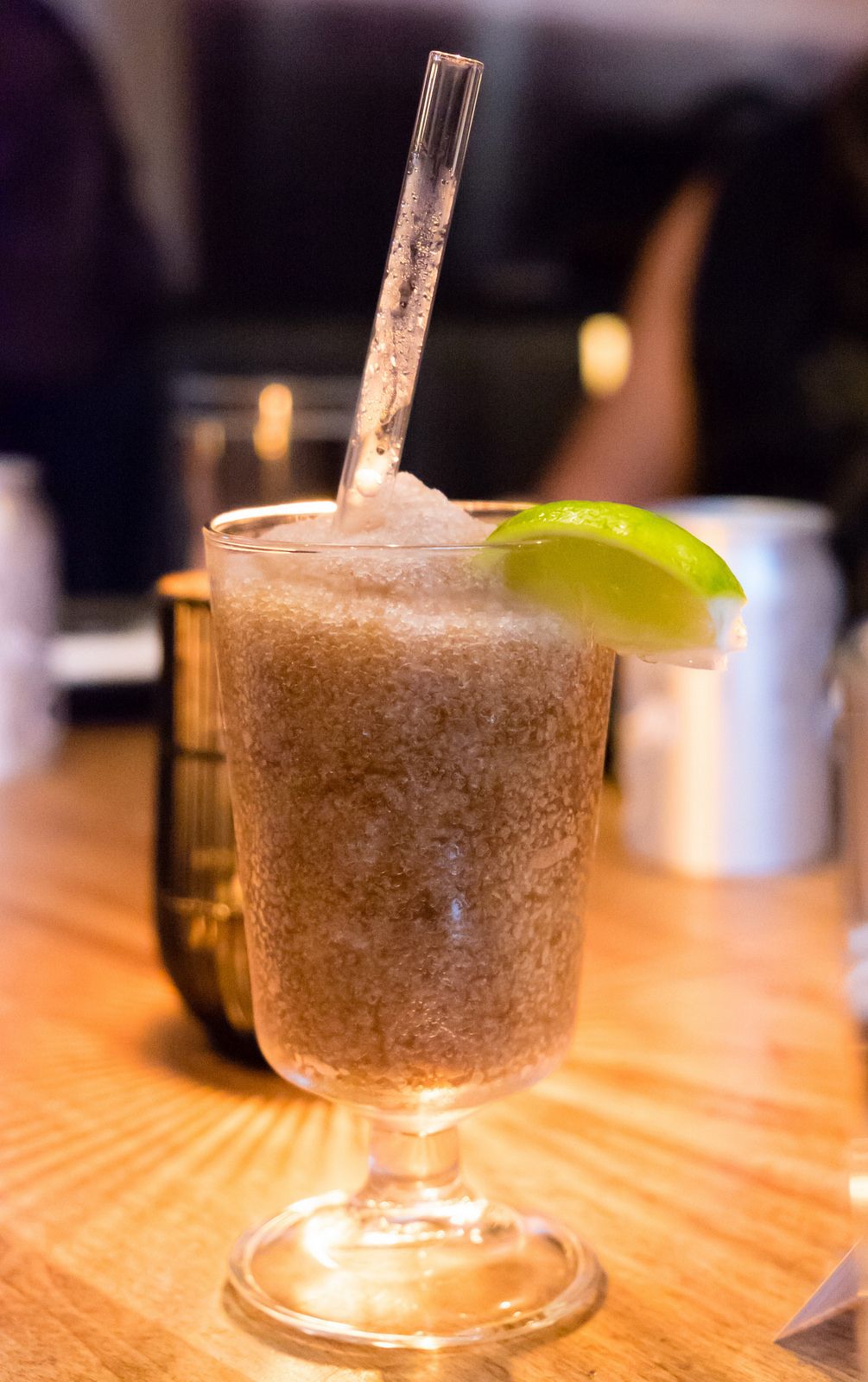 Onto the main attraction – the feast. For this, a whole pig roast (sourced from Abbotsford) was brought out for photos and pizazz. It took up an entire 3 tables at the front of the restaurant. As if a pig roast wasn't enough, blueberry sausages, banger sausages, pork ribs, turkey wings, buttermilk fried chicken, and roast beef were all on-hand to fill out the protein demands of the crowd.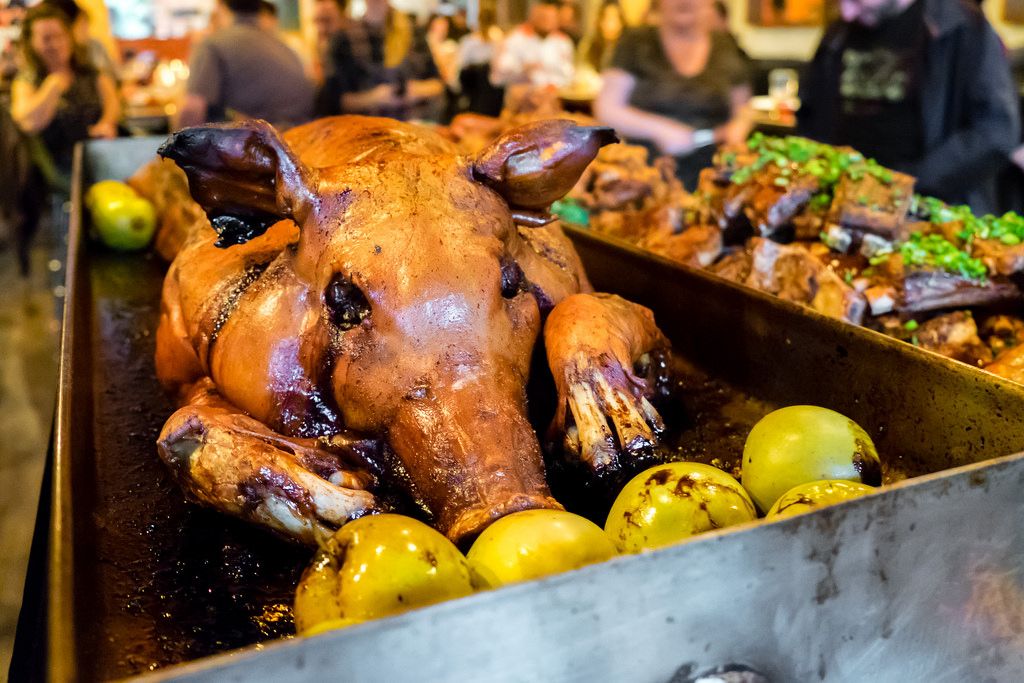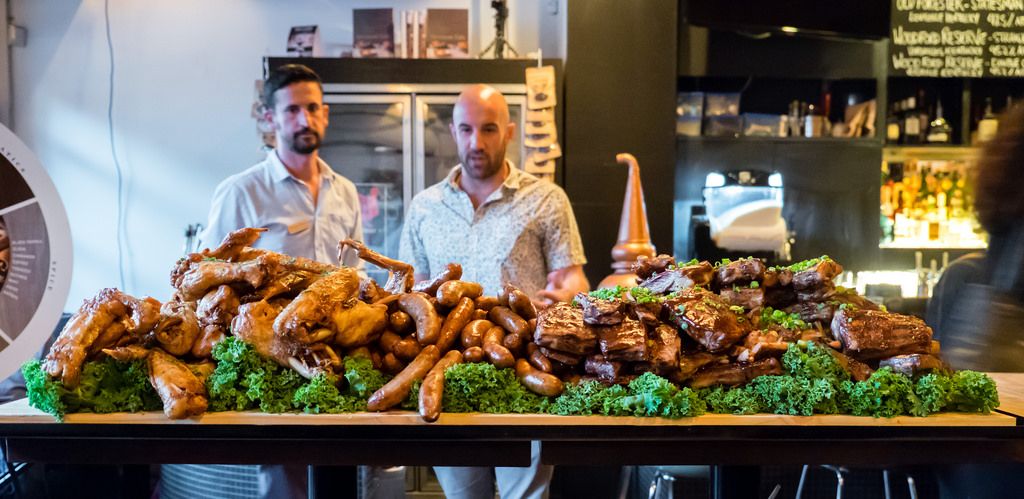 To accompany all this meat was an assortment of carbs, corn (read: carbs), and lonely bowls of salad and pickles. I elected for some corn with bacon butter but essentially kept to the bare necessities.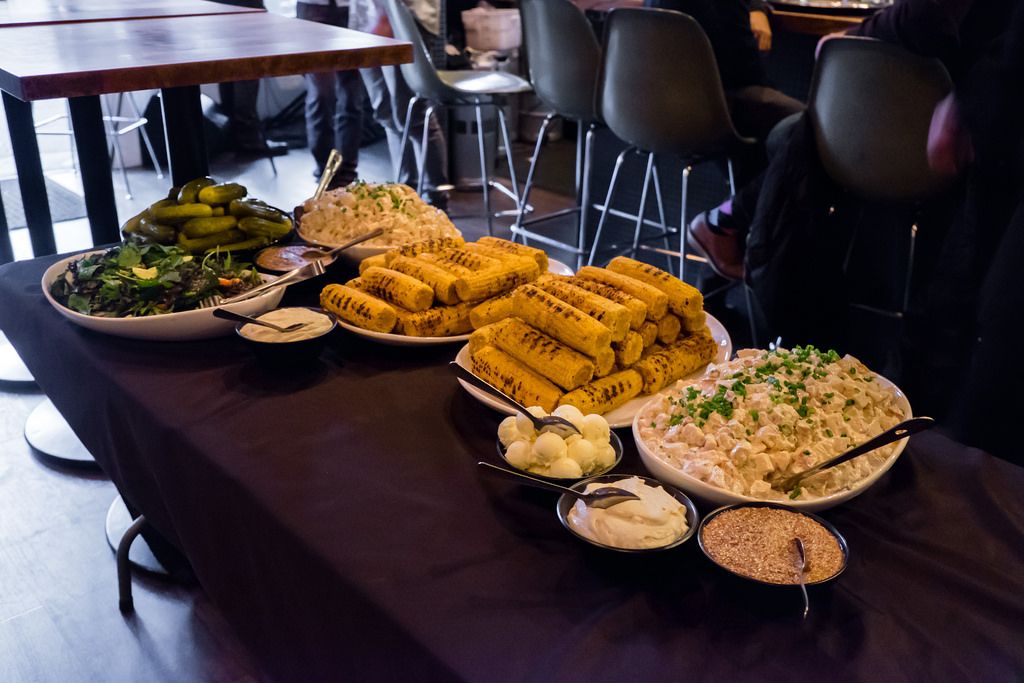 Even that was a chore though. Despite my best efforts, I couldn't finish all my turkey, nor could I finish my prime rib. Quality-wise, the portion of pork I got (cheek) was extra tender and delicious. I expected no less from a pig being rotated on a spit. The blueberry sausage was another big highlight for me. My first bite was a bit of a surprise, thinking I had bitten into a glob of fat. It was actually blueberry and tasted way better than expected.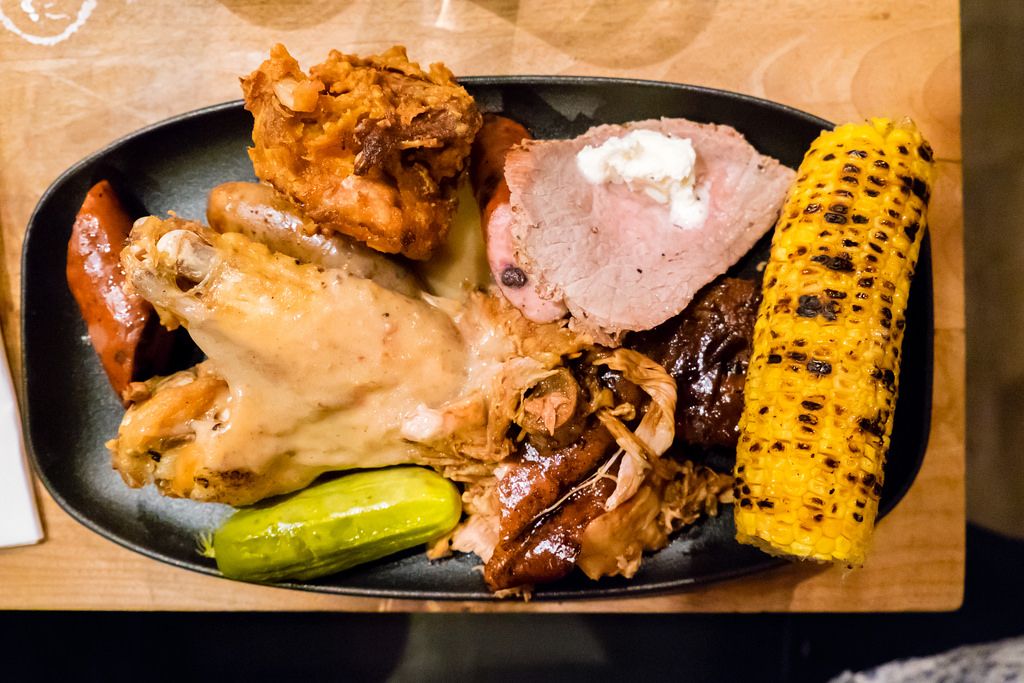 For dessert, we finished with fresh-baked chocolate chip cookies. I opted for a Cider House cocktail to serve as my nightcap. The chewy cookie in tandem with the cinnamon and allspice of the Cider House were a perfect combination for me to cozy up to and wind down.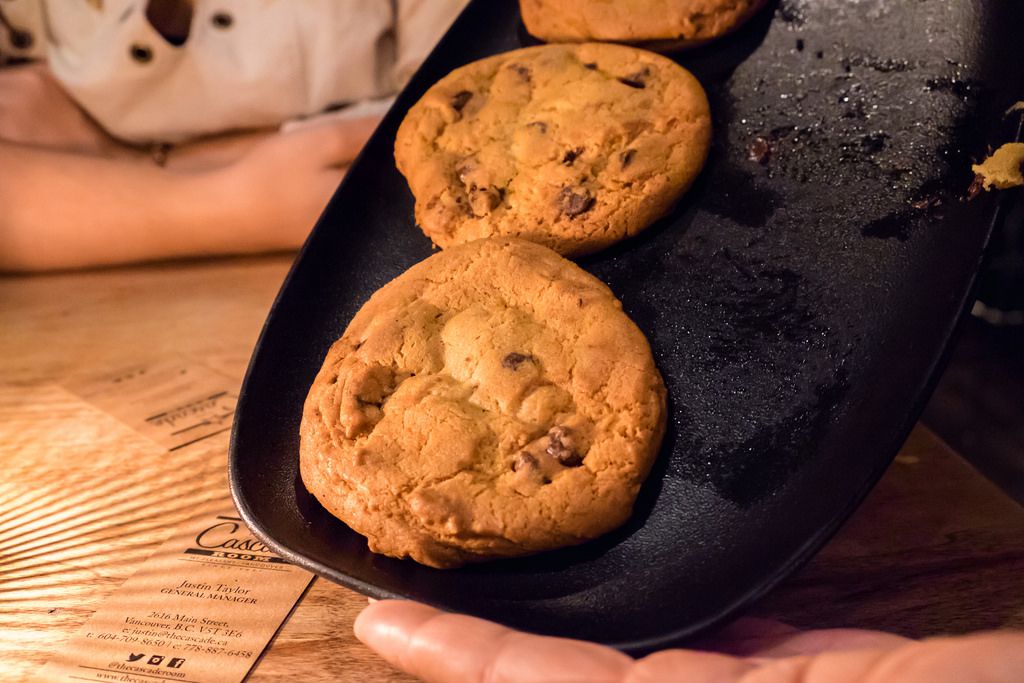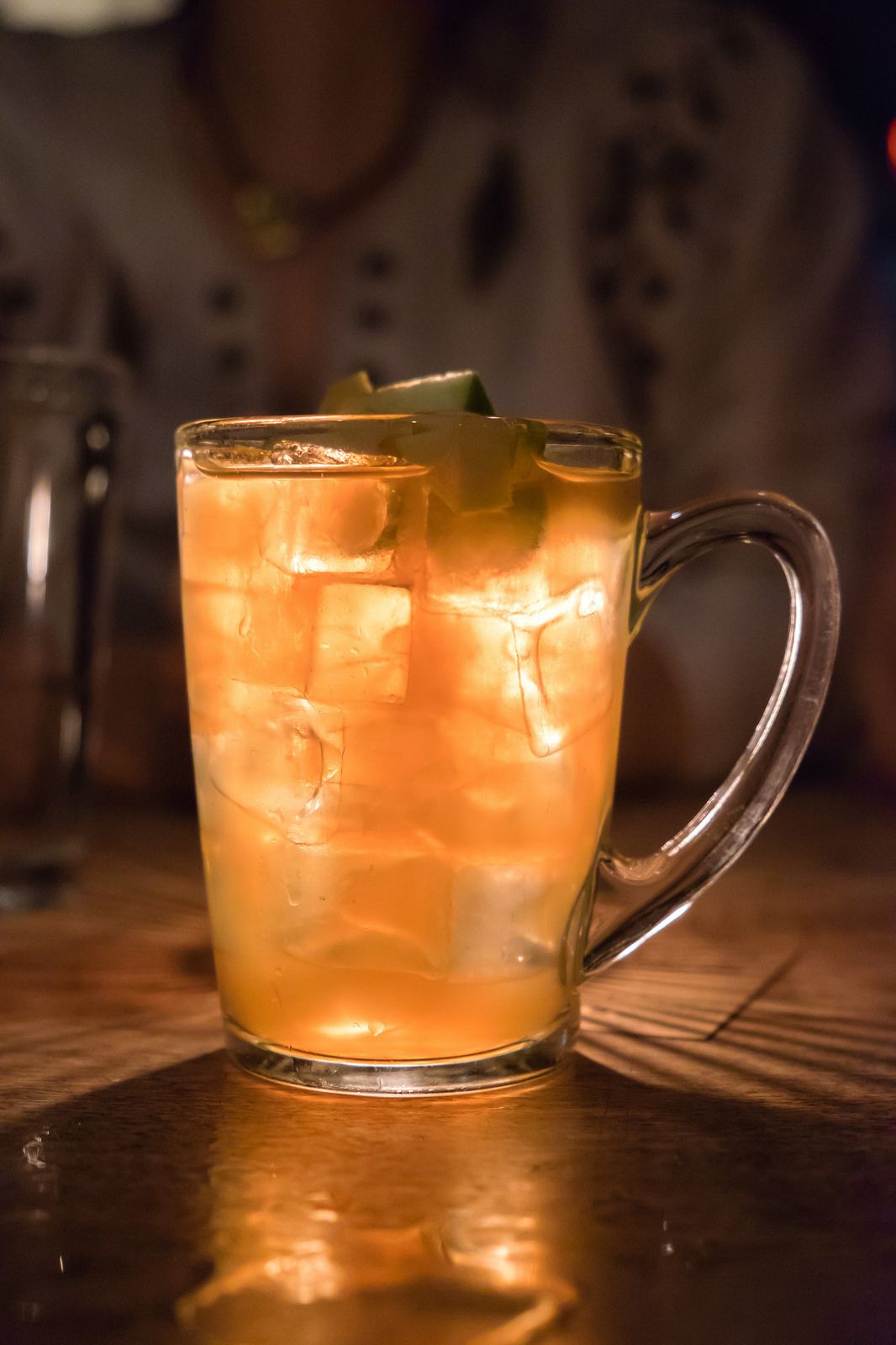 Features:
The Cascade Room is a bar in the heart of Mount Pleasant. Featuring an array of booths, high tables, and dining tables, this venue fits a lot of purposes. The back is neatly decorated with a projector so I'm guessing they do game nights here. There is seating for about 100 guests.
For this evening, there was a lot of organization put into executing a successful feast. The servers were on point with attention and friendliness, and for a dinner featuring unlimited alcohol, these are very important traits to exhibit. I also enjoyed the walking space still available in the venue. I'm sure the organizers could have crept close to a fire code, or worse, oversell the event capacity, but I'm really glad this was not the case. For those coming in groups, emailing the organizer was good enough to secure themselves a table together.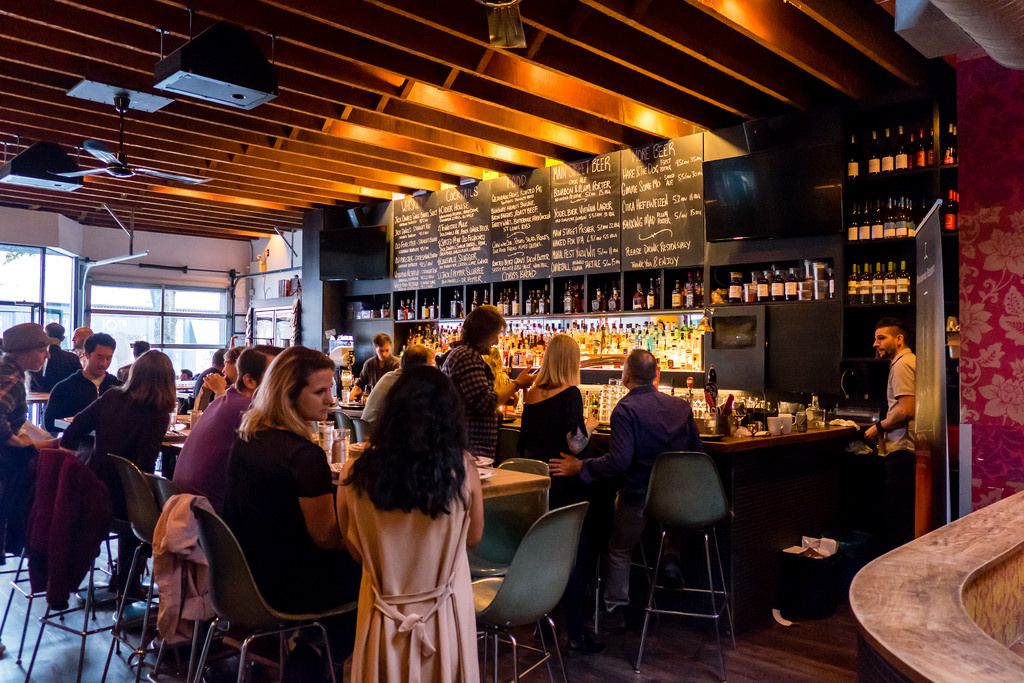 I had a chance to speak briefly with Justin Taylor, manager of The Cascade Room. He was on the floor helping the servers and explained that one of his goals, when hired, was to host events unlike those commonly seen in the city (i.e. winemaker dinners, long table dinners). I can vouch for his creativity here – not everybody wants to sit at a long table and a lot of people love the theme of dining like barbarians.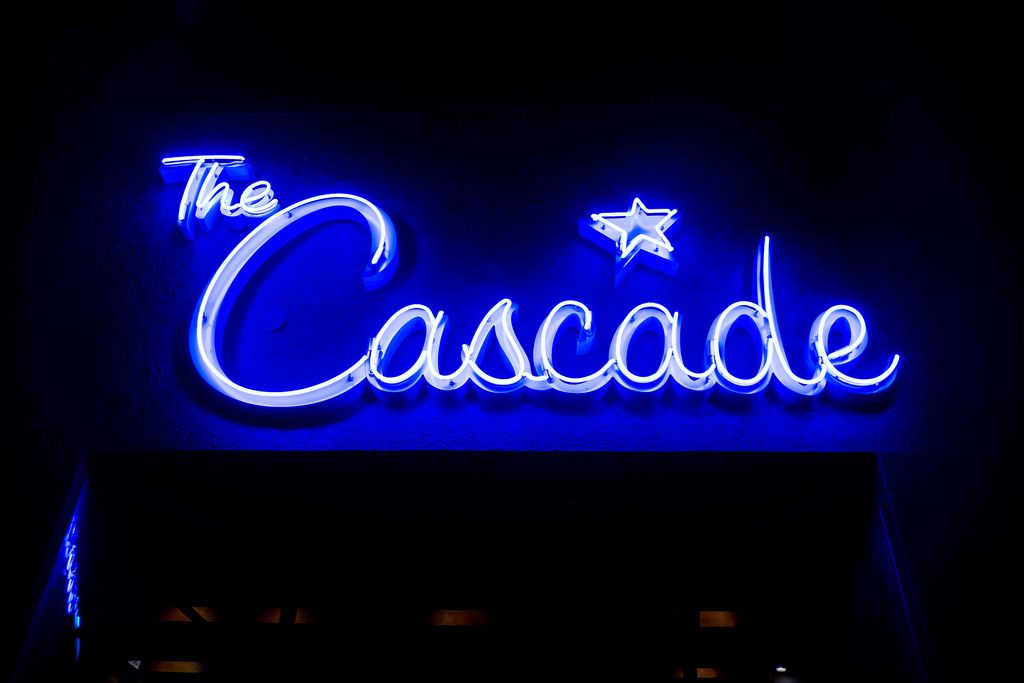 Final Thoughts:
Overall, I was completely stuffed. There were leftovers and gifts for diners to take home, and I had a blast with the group that I was dining with. Things I loved were the use of local meats pretty much everywhere and the quality of organization. I'm not sure I love having the guided whiskey tasting before dinner, but logistically the beginning was the best place for it.
One-liner: A huge pork-centric feast that caters to all carnivores and promises to leave no attendee with an unsatisfied stomach nor an empty glass for long
Highlight: Pig Roast
Price per person: $100
Would I go back? Yes.