Summer is coming to a close in Vancouver, but one food that will never get old with Vancouverites is Avocado Toast. When aphrodisiac meets carbs, magic happens. However, such nutritional heroism of an avocado deserves only the best vessel of bread to transport avocado from a table into your mouth. This summer, I had a self-imposed task of finding the (subjectively) best bread for making avocado toast with. I visited 8 bakeries/cafes/bread producers to buy bread and I've got the results for you today.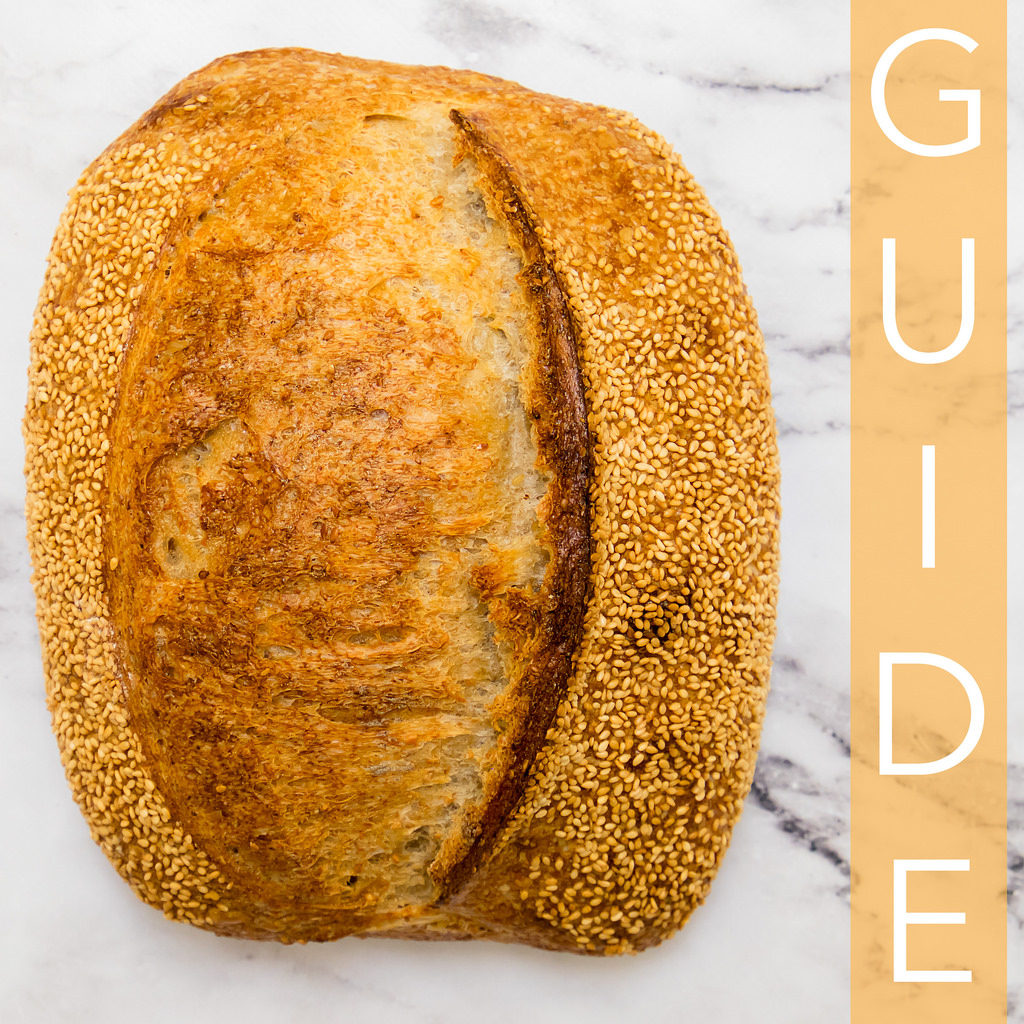 Why bother?
Why bother with this search? Unlike some millennials, I do not have $24 to spend on a plate of avocado toast. I took the most extreme example I could find for this statistic. As of 2018, Botanist in the Fairmont Pacific Rim Hotel serves a $24 avocado toast with the following: grilled sourdough, poached eggs, watercress.
In addition, avocados are some of my favourite foods, and there is no such thing as too much guacamole. You know where I stand now.
Method:
For each bakery, I bought a loaf of the most expensive bread I could get from them and made avocado toast. In all but one case, every avocado toast was made with a combination of eggs, avocado, and Medium Diablo Hot Sauce (I ran out of Diablo for Bad Dog Bread and had some cherry tomatoes on hand). Some of the photos will exclude the eggs (for aesthetic purposes) but eggs were involved in each toast's conception.
Every bakery will have one photo of their loaf in their full glory and another with some avocado toast.
Sources:
Not that any of these loaves fell way short, but for convenience, I'm listing my favourites first. My opinion of the best bread is as follows:
Fife Bakery – Porridge Loaf ($10.75/loaf)
Lift Breakfast Bakery – Country Sourdough ($5.95/loaf)
Savary Island Pie Company – Italian Bread ($10/loaf)
A Bread Affair – Brioche ($8/bag)
Purebread – Dinkel Bread ($7/loaf)
Nelson the Seagull – Sourdough ($8.50/loaf)
Bad Dog Bread – Sesame Loaf ($8/loaf)
Wicked Cafe – Sourdough ($8.50/loaf)
Beyond Bread – Peasant Loaf ($12/large loaf)
Fife Bakery
There's some magic brewing at Fife Bakery in Mount Pleasant. The Porridge "Grain of the Day" Loaf features a grain steeped in porridge to extract additional flavour to power the dough. The result? A delicious loaf with a ton of pull and a crust with a terrific chew. Today's grain was "barley". Some might think this loaf borderline slimy, but don't knock it til you try it. I'm really glad I did. For some reason, this loaf also kept quite moist despite time drying out the crust. Something to do with the porridge?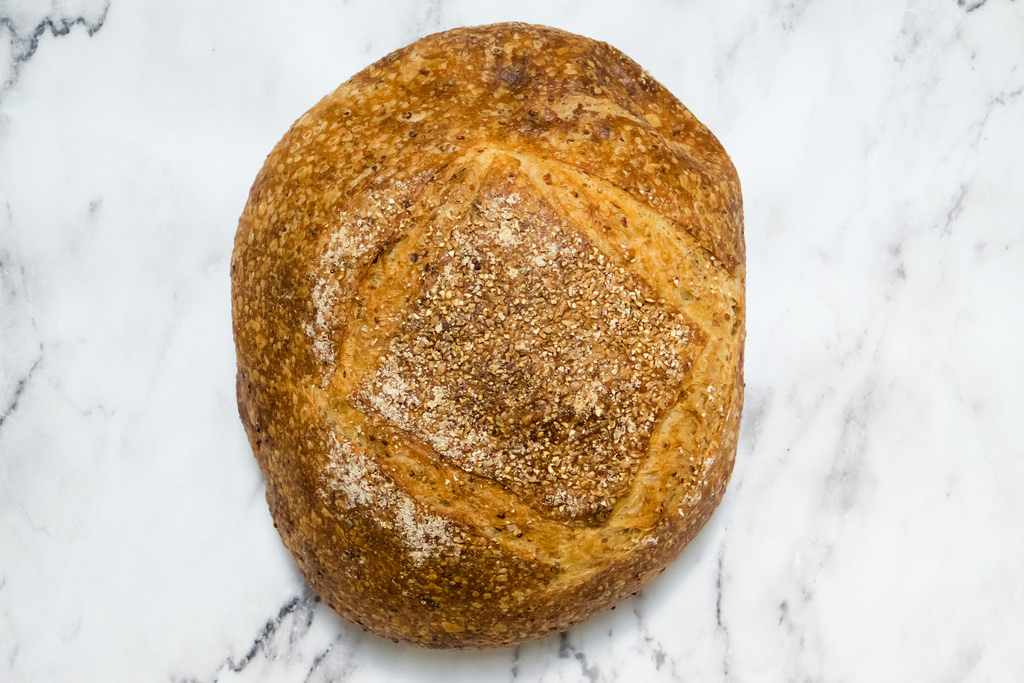 Lift Breakfast Bakery
At only $6, the Country Sourdough at Lift Breakfast Bakery on the North Shore is by far and away the cheapest loaf compared to some of the other monsters on this list. This had a wheatier flavour, a dark profile, and spongy interior that led to a quick toast to crisp the edges for my avocado toast. You can't go wrong with this loaf on nearly any bakery budget.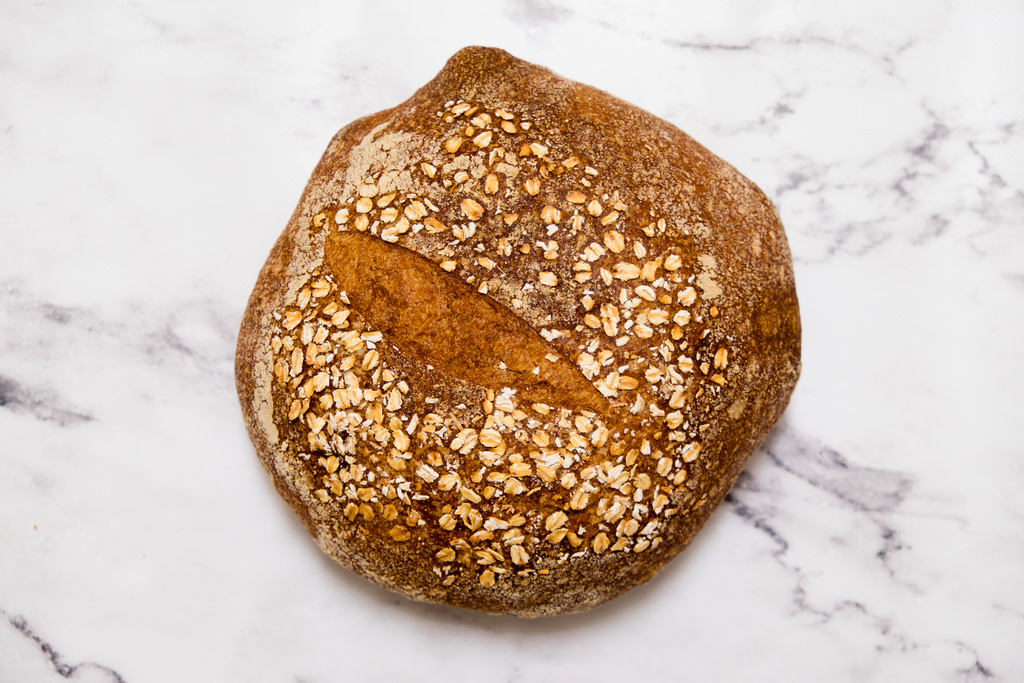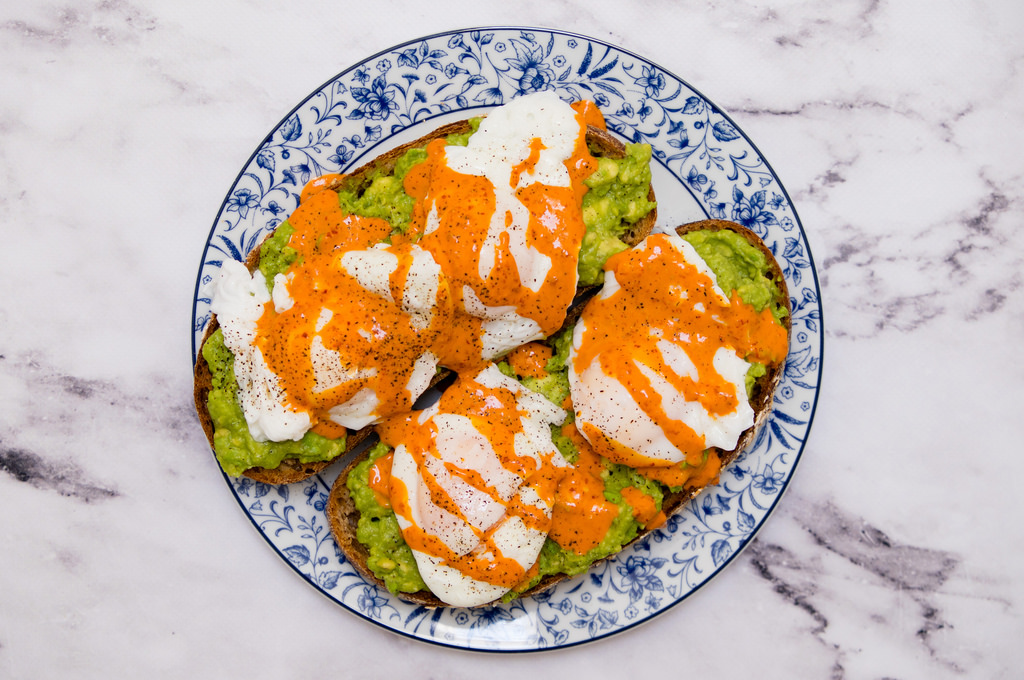 Savary Island Pie Bakery
Moving over to West Vancouver, you'd be forgiven for not knowing about the Italian Bread production of Savary Island Pie Company (they're known for, gasp, pies). Laced with sea salt and olive oil, this bread comes with the right bells and whistles and a spongy interior. White bread lovers, this is your premium avocado toast match.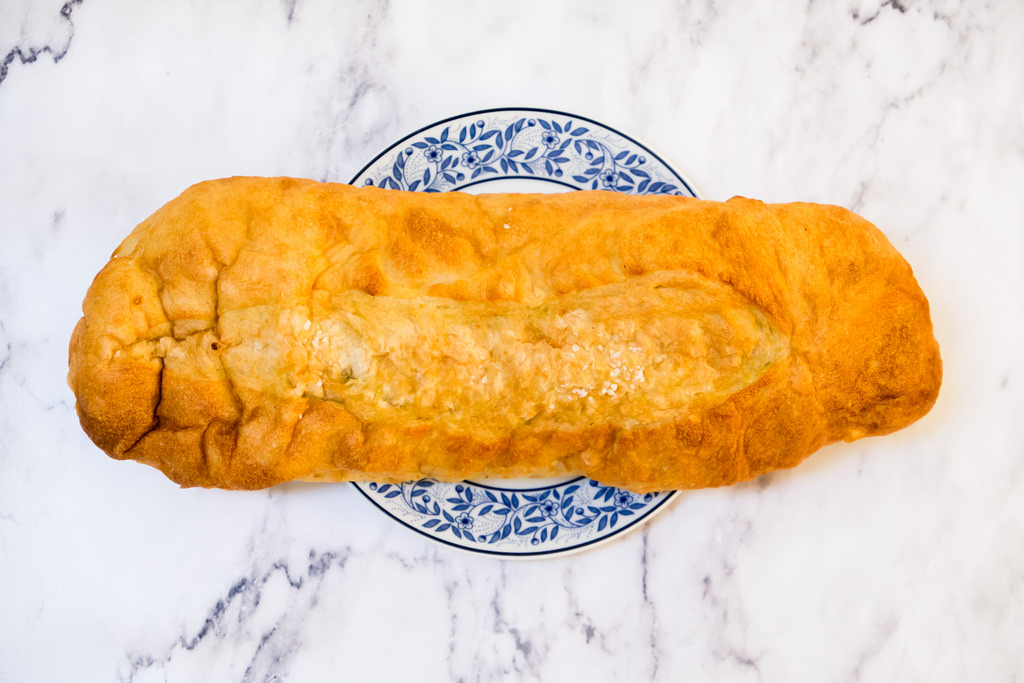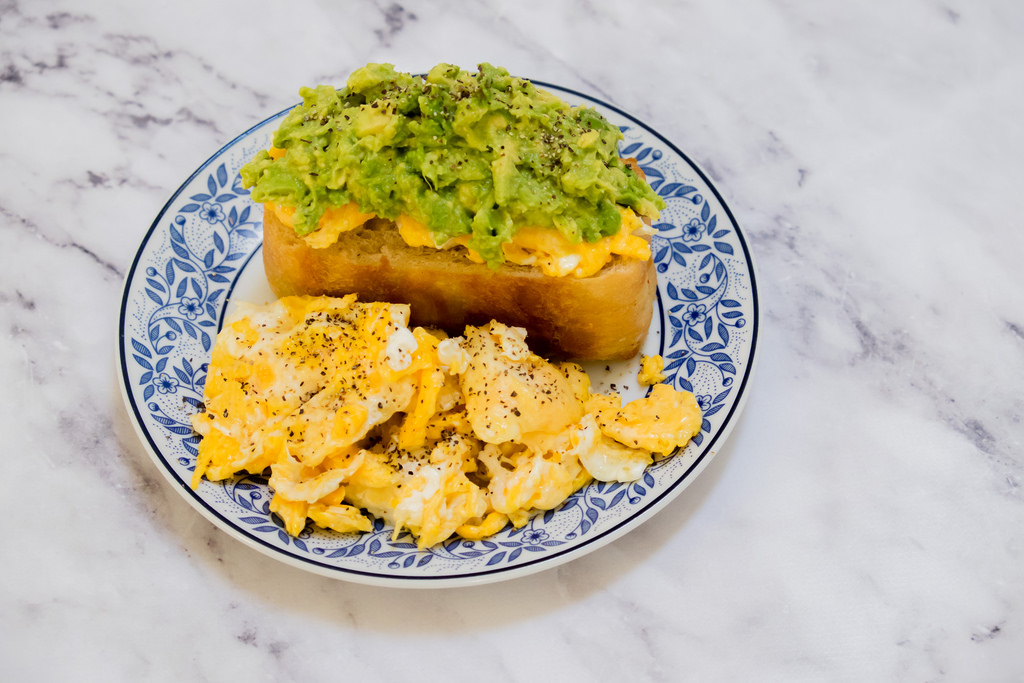 A Bread Affair
As a small tangent, I thought I'd try one of Granville Island's treasures, A Bread Affair self-proclaimed famous loaf, their Brioche. It's so famous, it has a dedicated section on their menu. I don't think brioche is what comes to mind for most people when they're making avocado toast, but don't count A Bread Affair out. If bread could be decadent, brioche is the reason why. Each bun had a ton of pull with a good balance of fluffiness and chew. Wish the crust was harder, but then it wouldn't be called brioche.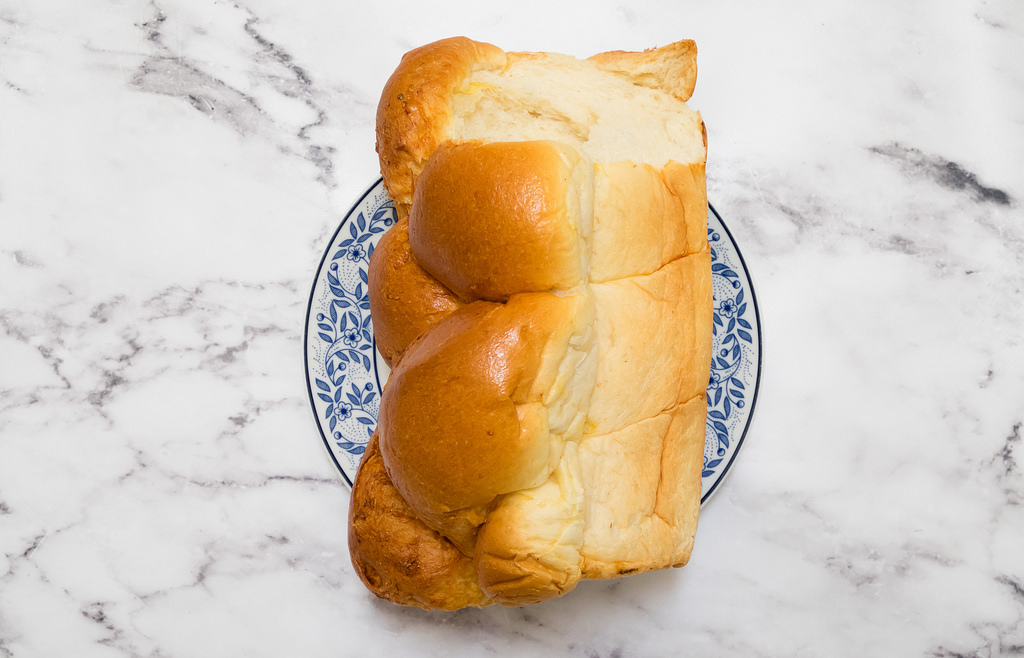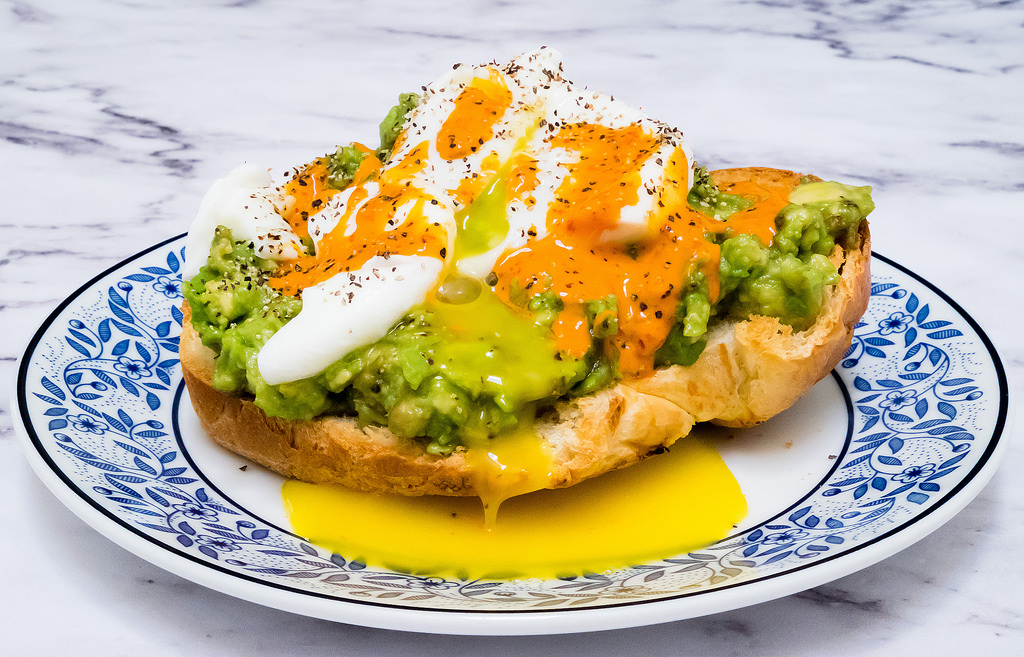 Purebread
Originally hailing from Whistler, BC, Purebread (located in Gastown) to my surprise had the widest variety of loaves. Due to their variety, I was drawn to their Dinkel Loaf which was a lower-gluten (read: not gluten-free) option. Gluten-sensitive people need avocado toast in their life too, and this loaf might be the workaround for these other glutinous options (the Porridge Loaf from Fife at #1 is seriously glutinous. Love it!). Despite having less gluten than the usual suspects (i.e. sourdough), this had an almost cakey texture and a spongy look. However, the crust leaves a lot to be desired.
This loaf was a little expensive for its size but chances are if you're stopping by Purebread you'll get sucked into buying a brownie to fill you up anyway.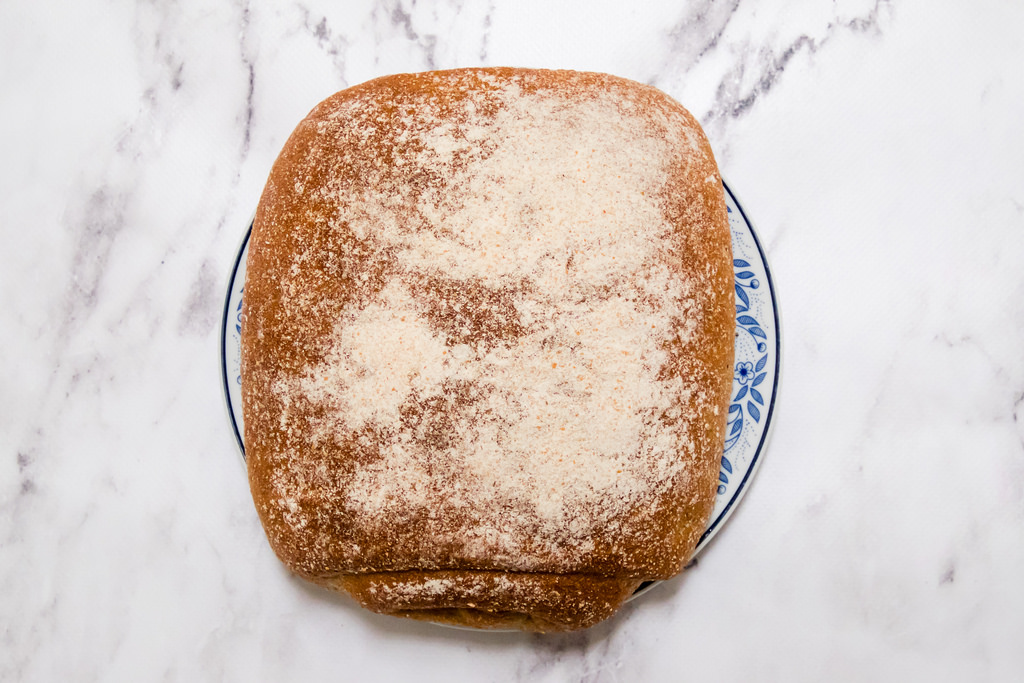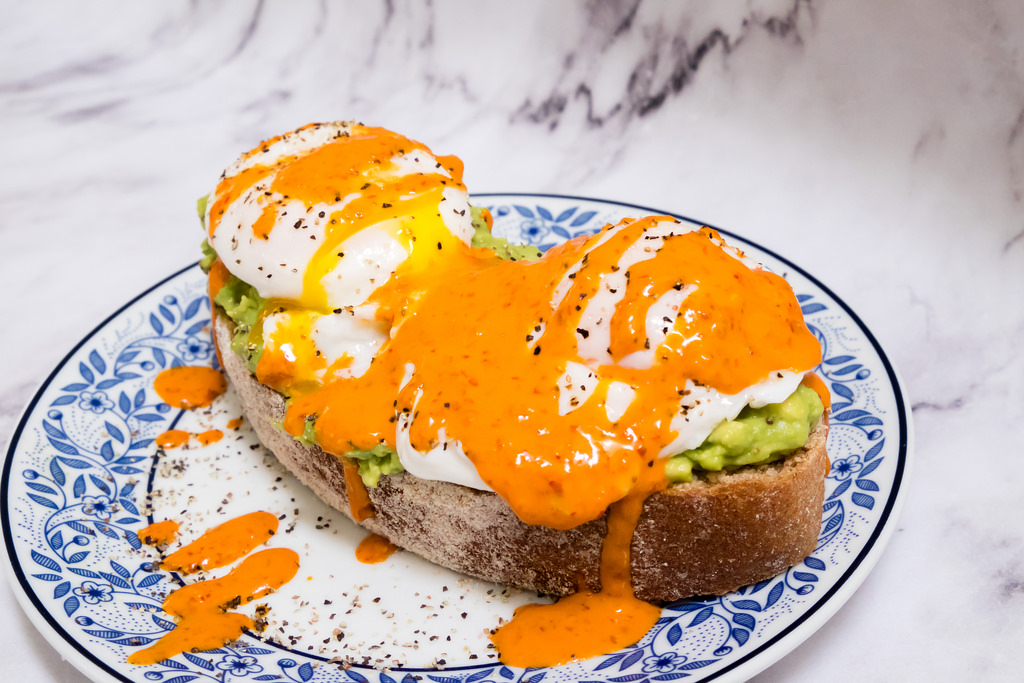 Nelson the Seagull
Some of you will be shocked to see Nelson the Seagull (also located in Gastown) this far down the list. Me too. They make only one kind of loaf, Sourdough, so I had high hopes that the increased focus would produce better bread.
Call me unlucky, but this loaf had a ton of gaps in it, making it harder to make avocado toast with (I had to make my slices almost 5cm thick. Even I have size limits). In addition, with all the exposed surface area, the great moisture on day 1 sapped out by day 2, making this loaf really hard to eat past a day. I hope the cafe loaves are better made.
Not all was bad though. As you'll see in the photo below, the scoring on the loaf is beautiful and deserves many double-takes if you decide to buy a loaf.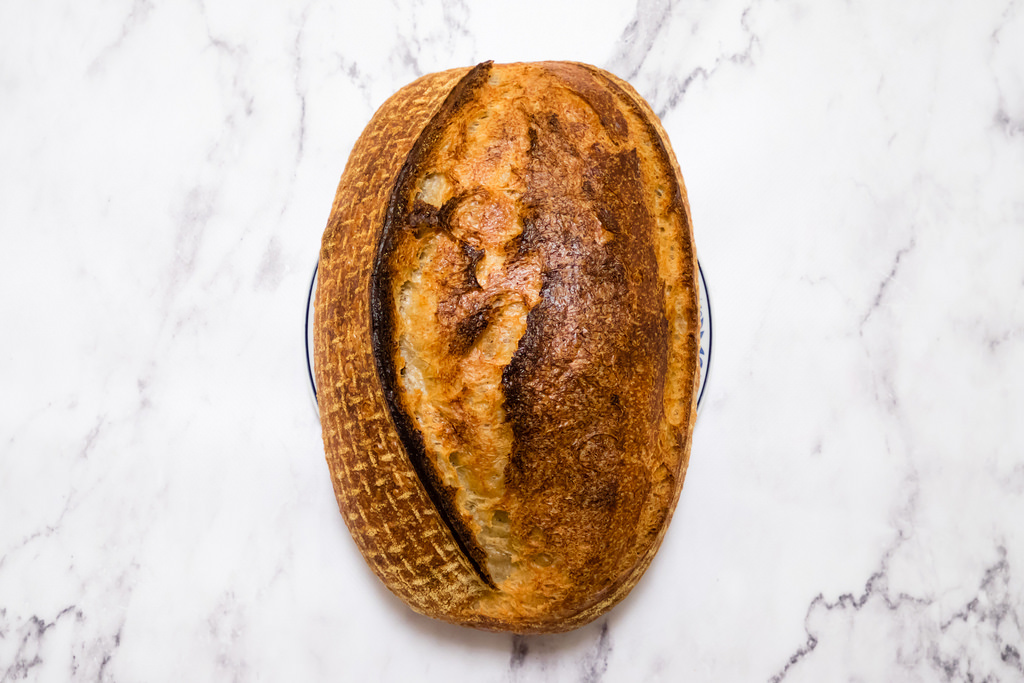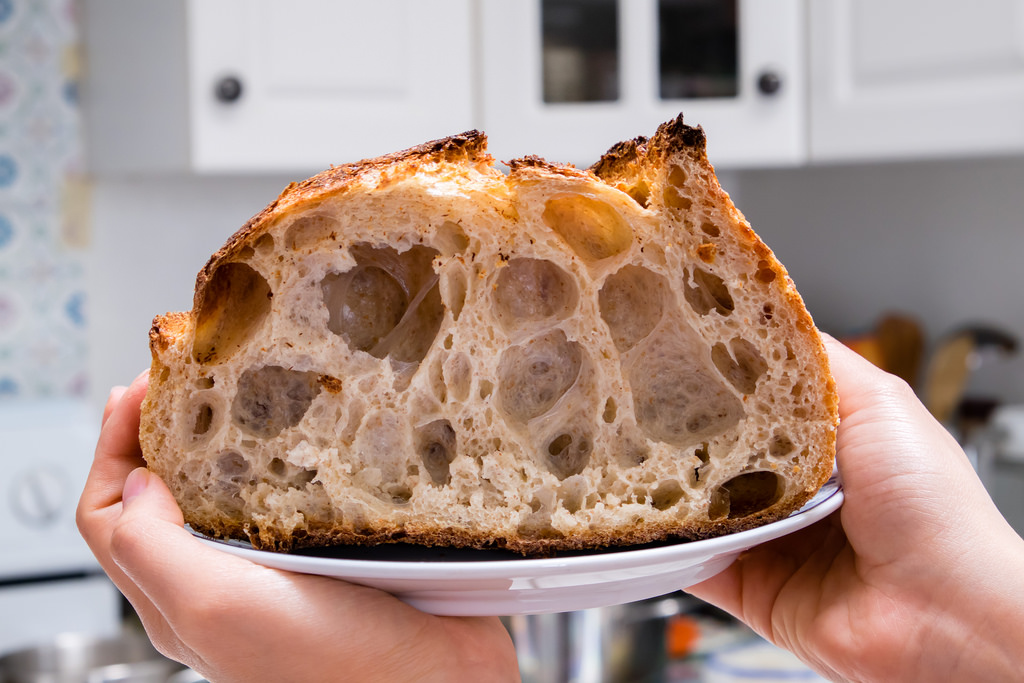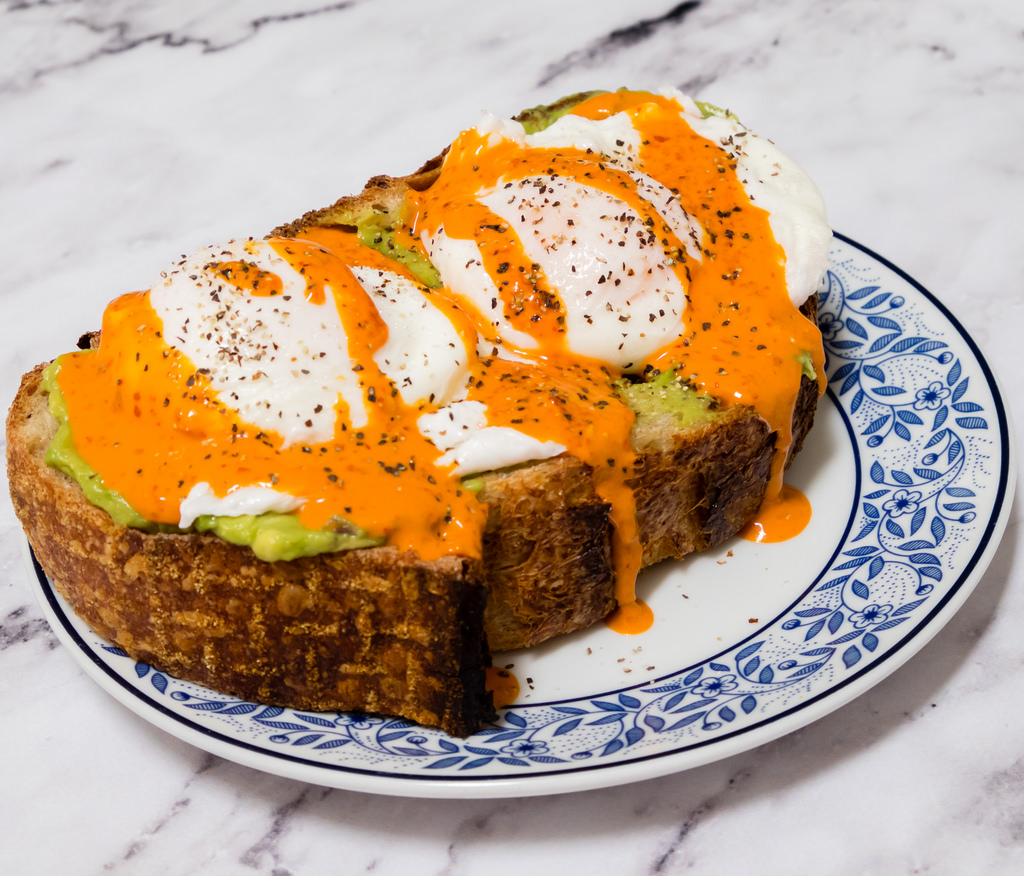 Bad Dog Bread
Back again on the North Shore, Bad Dog Bread actually said hello to me during my Instagram journey of avocado toast, so I hit them up last for their famous rosemary – nope! When I came on a Sunday mid-morning at around 11am, they had not yet baked any rosemary loaf. Bummer. I think it would have been better than the Sesame Loaf I settled on.
The sesame loaf had a pleasant look and a chewy texture on the crust, but there was almost too much nuttiness. It was like having built-in peanut butter and I'm not sure that's something I want to be dictated for me. Bad Dog Bread is down on my list, but it's only because of a potential mismatch and the fact that a bakery lacked its most famous loaf on a standard weekend morning.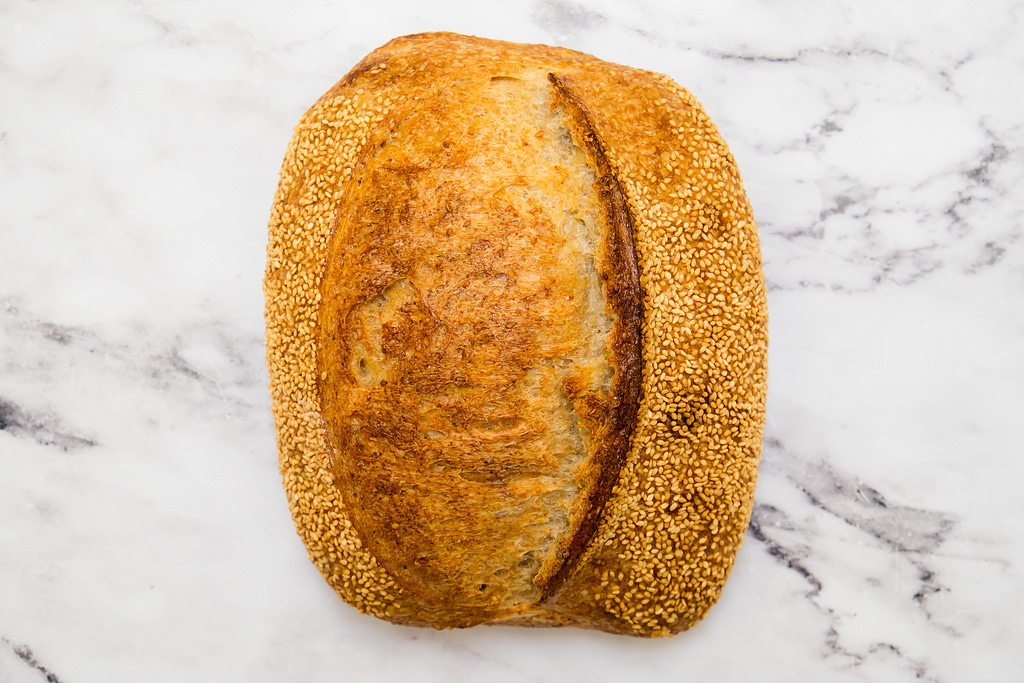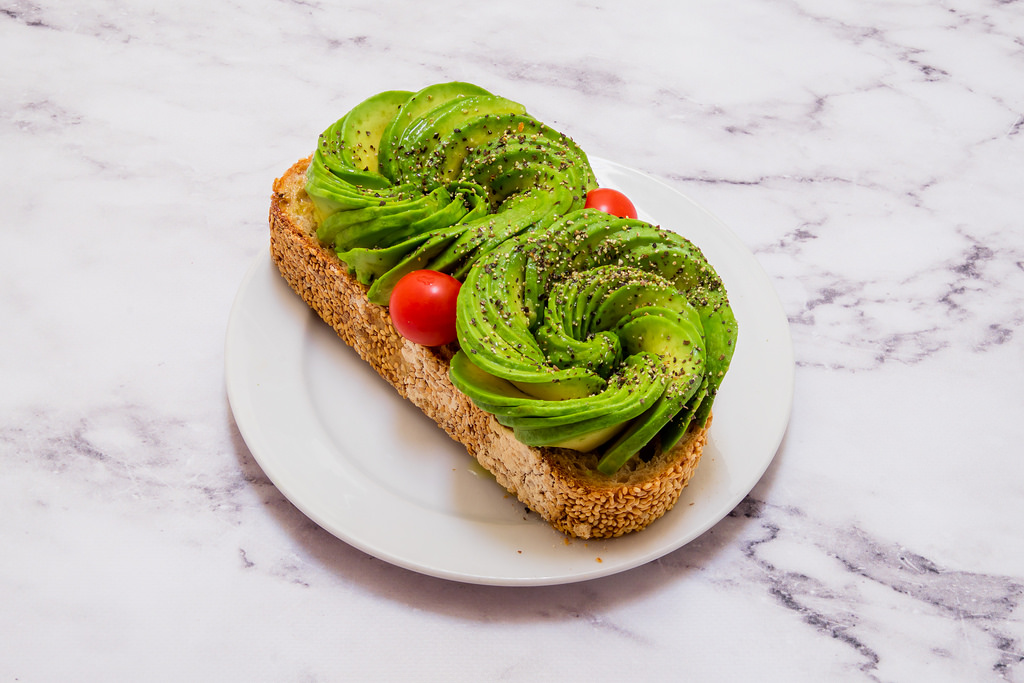 Wicked Cafe
Wicked Cafe is a cute little cafe serving up bakery goods like the famous Tom and Jerry Cheesecake but they also bake their own bread. Almost on the opposite side of moisture compared to Nelson the Seagull, this is one dry and thick loaf. It's got a good crust holding the sourdough together and the scoring is beautiful, but not much to write about going on inside.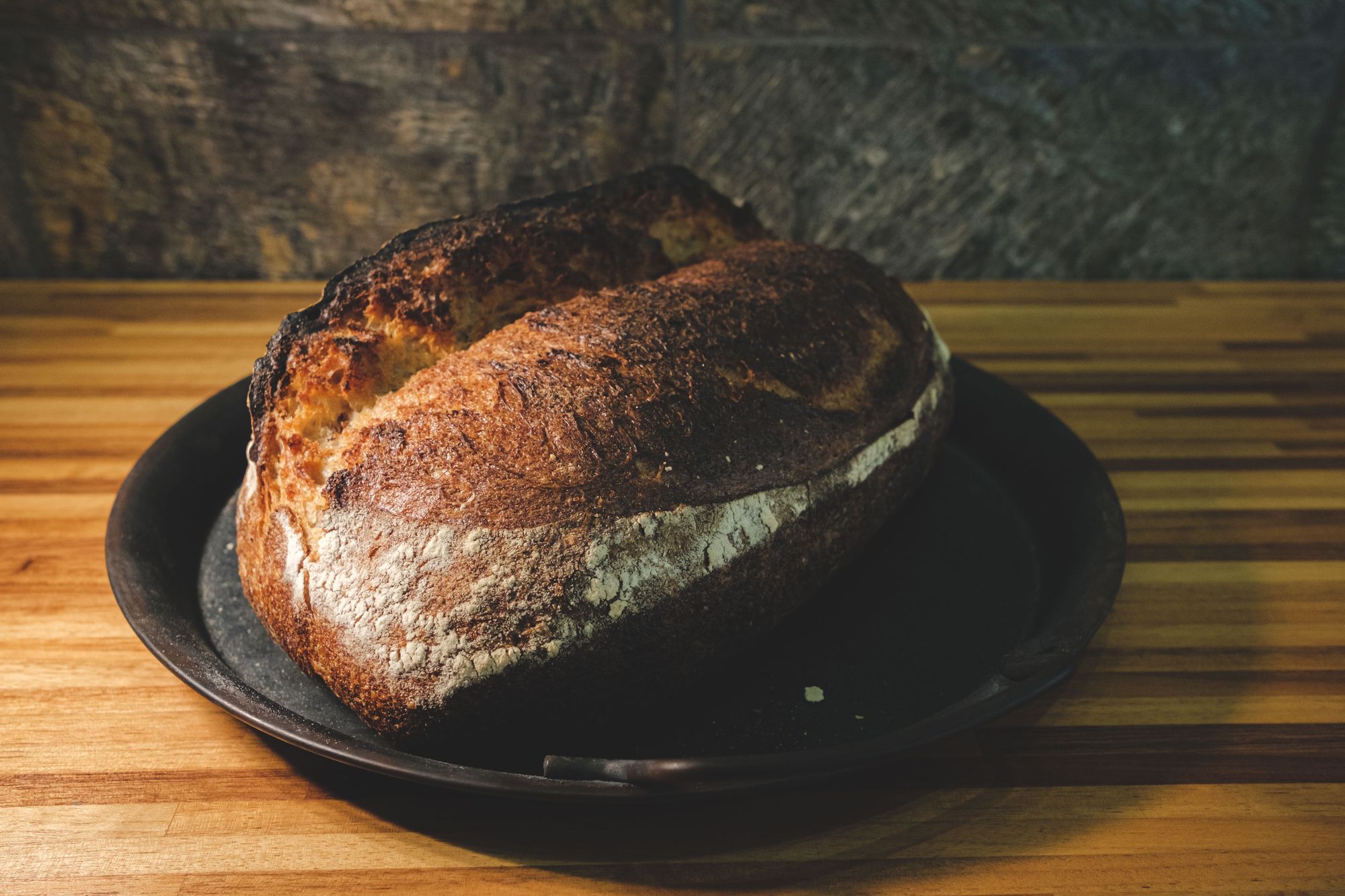 Beyond Bread
Picking up the rear for me is Beyond Bread in Kitsilano. Strictly for value, the largest Peasant Loaf option is ginormous and you won't find anything bigger for the price. Unfortunately, the flavour is a little bland compared to the other loaves on this list. This is in addition to being a pretty dry loaf. I don't know how an average person could finish this loaf in a week, but if you do, expect the dry flavour to get even drier. I split my loaf with a co-worker.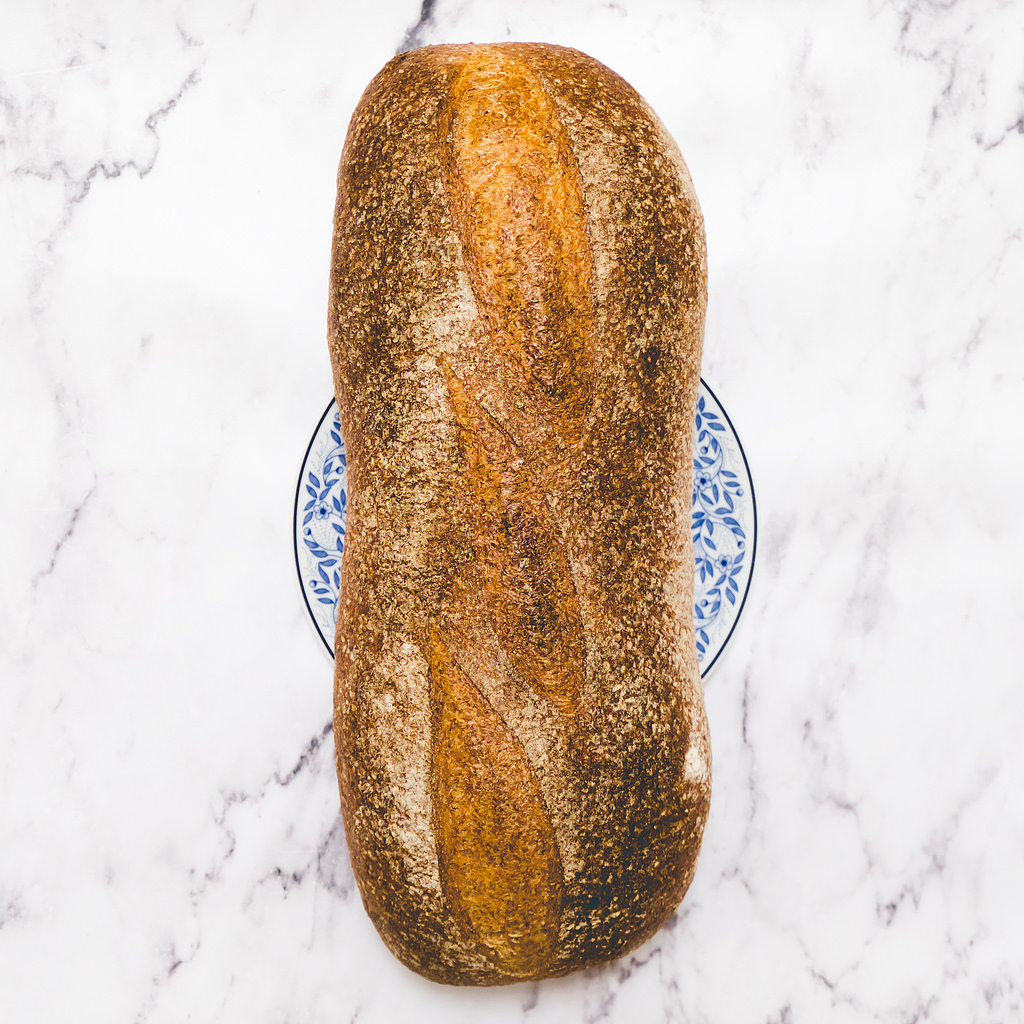 Final Thoughts:
One-liner: All the loaves of bread I tried this summer in search of the best vessel for Avocado Toast
Highlight: Fife Bakery's Porridge Loaf
Price per avocado toast: $3-$6 (certainly cheaper than what Botanist, the most extreme example, will charge you)
Have any bakeries you think I should hit up for a future tour? I cut my adventure a little short once I tired of eating avocado toast multiple times a week but I think in the future places like Swiss Bakery or Urban Fare would have loaves to try and I can revisit this guide. Hit me up with any suggestions on social or down below!
Changelog:
2021-07-31: Added an entry for Wicked Cafe, inserting at #8