Standing out in a crowded bar (pub for you English folks) scene is one of the goals of Donnelly Group, which operates 12 locations in Vancouver offering some form of food and drink. With 3 members making up the executive chef team, both classic and new flavours are invoked to produce an evolving menu that appeals to the classic crowd that loves bratwurst and the new demands of a crowd that wants a snap pea salad. Last week I had the chance to experience some of the newer menu items one can expect while stopping by for a pint. This was hosted at The Blackbird Public House in Vancouver's Financial District.
Disclosure: This was a media event. All opinions are my own.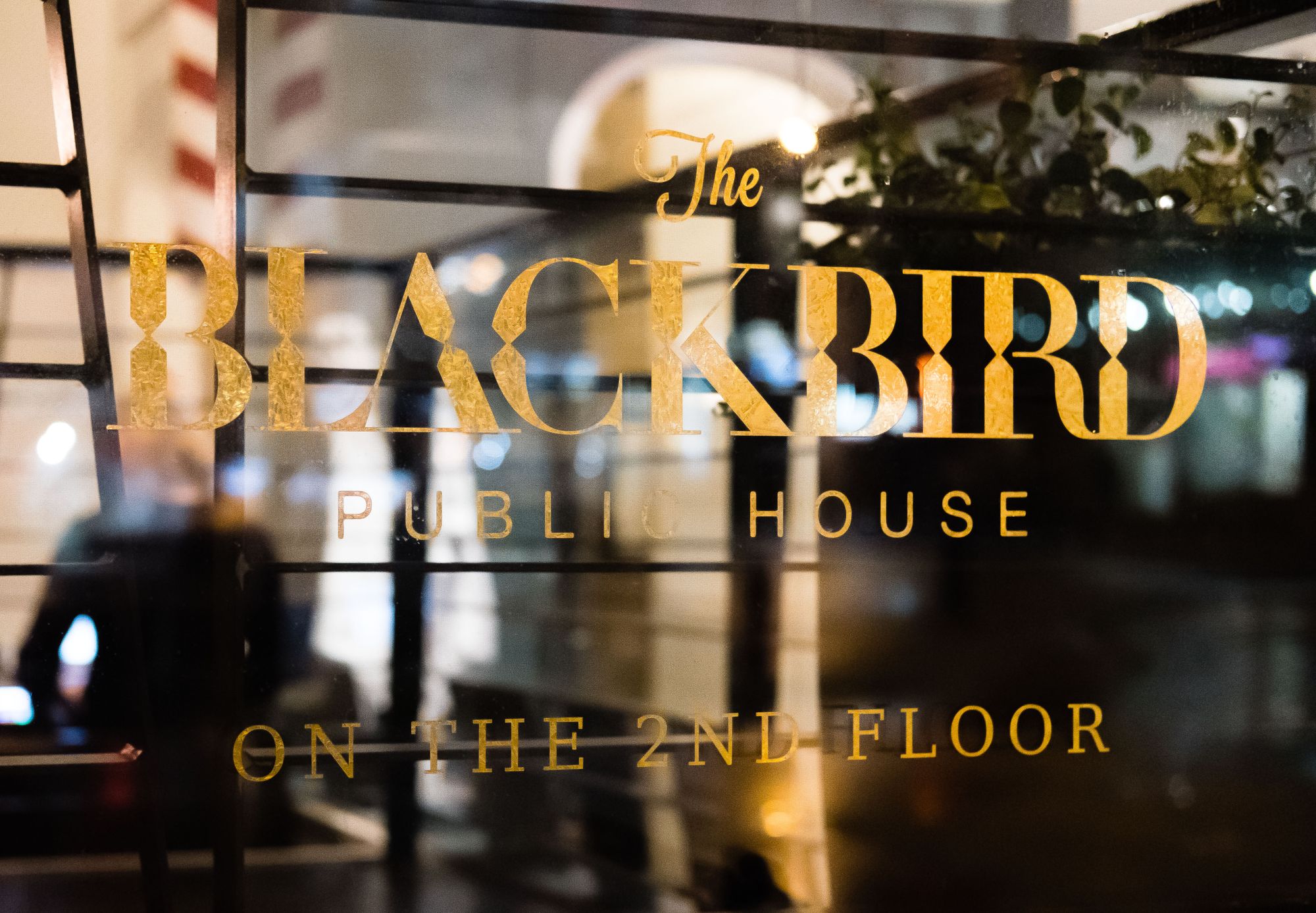 Food:
At this media event, I had a great taste of the following:
Sugar Snap Peas Sofrito
Buttermilk Chicken Rockets
Butternut Squash Soup
Phyllo Mushroom Stew
No-Bake Raspberry Cheesecake
The sugar snap peas sofrito was a Puerto Rican-inspired dish with oodles of avocado, pea shoots, and all sorts of greens served in a light garlic and onion-based dressing. The crunch of the snap peas was a great play with the softer avocado.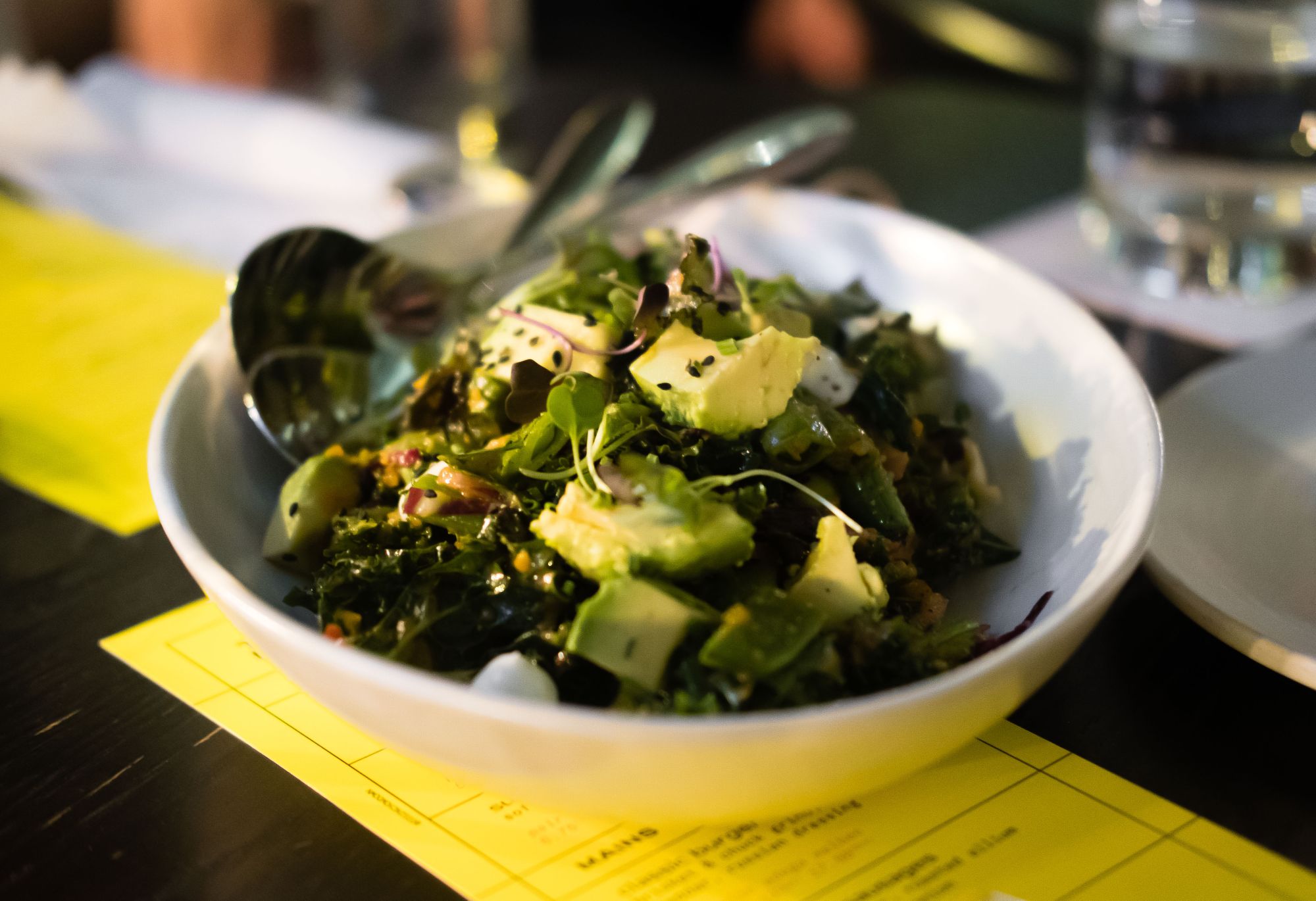 Up next were the buttermilk chicken rockets, essentially a hot wings addition to the menu. Rubbed with a honey and apple cider blend, the heat on these wings were a slow burn on the tongue. It's almost trickery how the honey delays the onset of spice so if you're a fast eater with low spice tolerance, you'll want to slow down to properly enjoy these wings.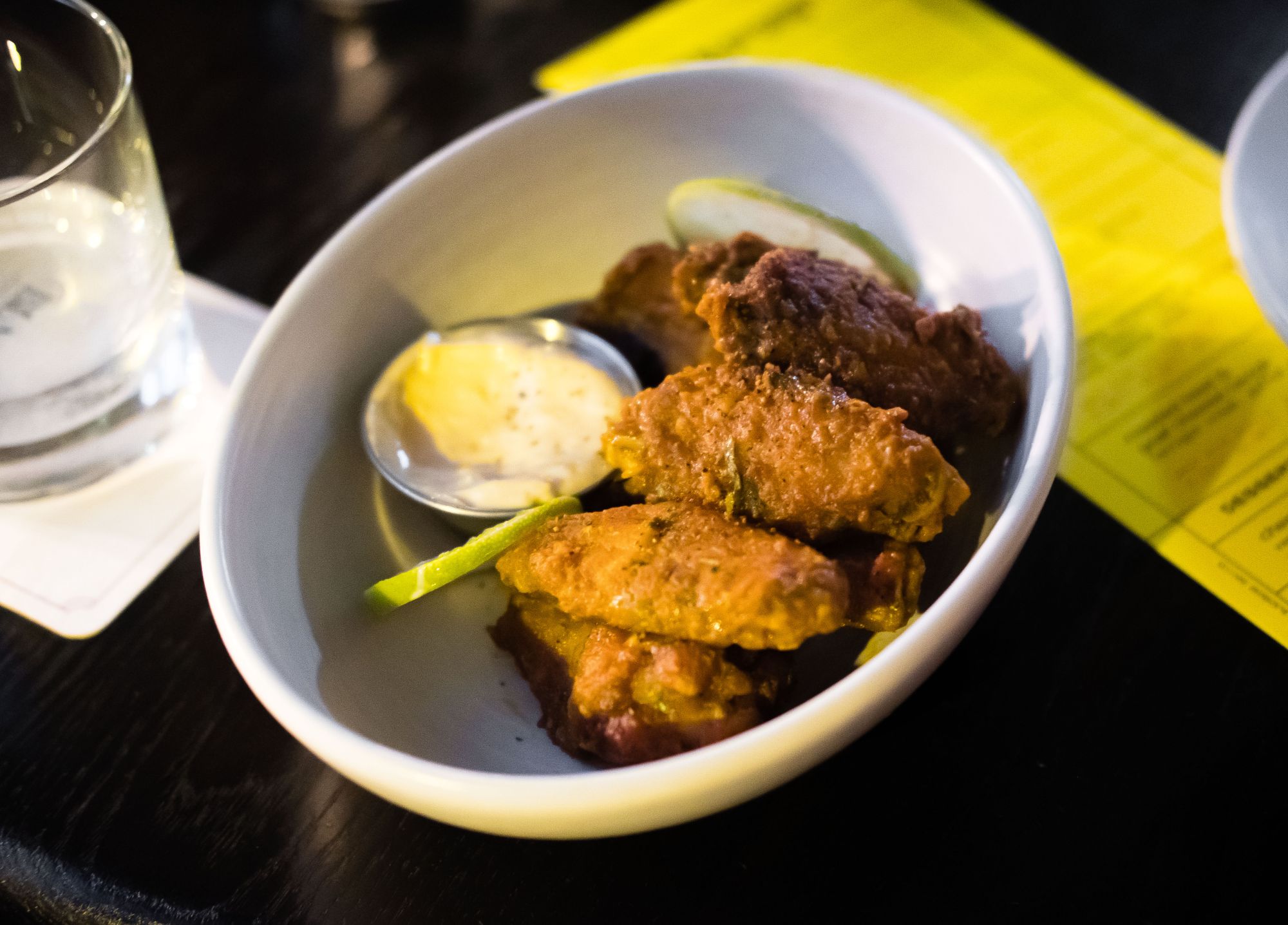 On the seasonal soup side of things, butternut squash soup was this season's offering. Served with a smooth line of pistachio and cream, this was a pleasant-looking dish with a dense, hearty butternut consistency. In many midrange restaurants, butternut squash soup is a staple, but here it's a new item for The Blackbird bar scene that Donnelly Group resides in.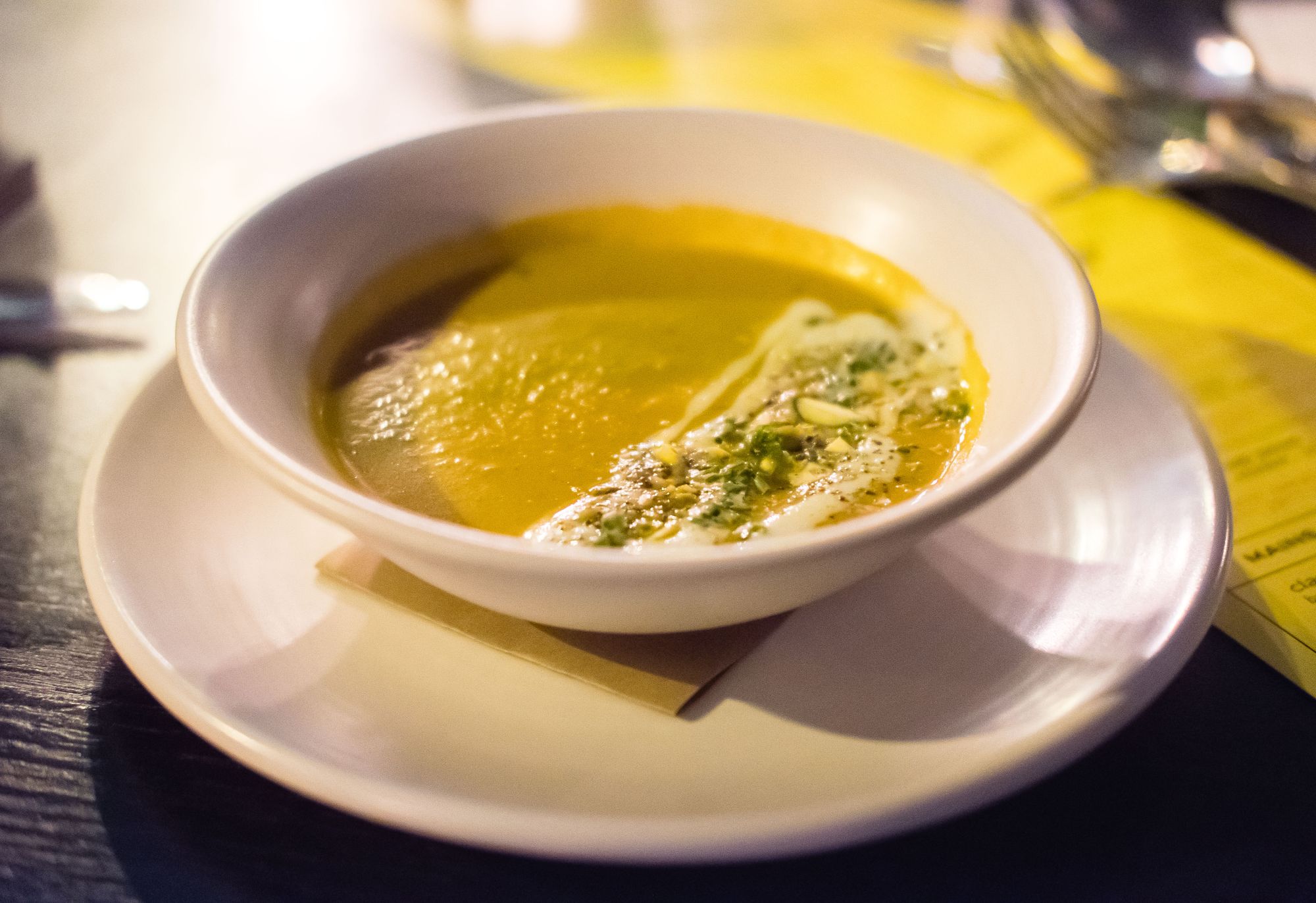 The phyllo mushroom stew was my favourite dish of the night. This was a hearty cast-iron bucket of gravy-like mushroom stew with a small mound of phyllo bread to scoop it with. The flakiness of the phyllo was a great way to scoop up heaping servings of stew and I thought this was the most creatively-charged item of the evening. If the phyllo bread wasn't enough, the soda bread on the side was a fluffy yet biscotti-like helping of carbs to help fill me out.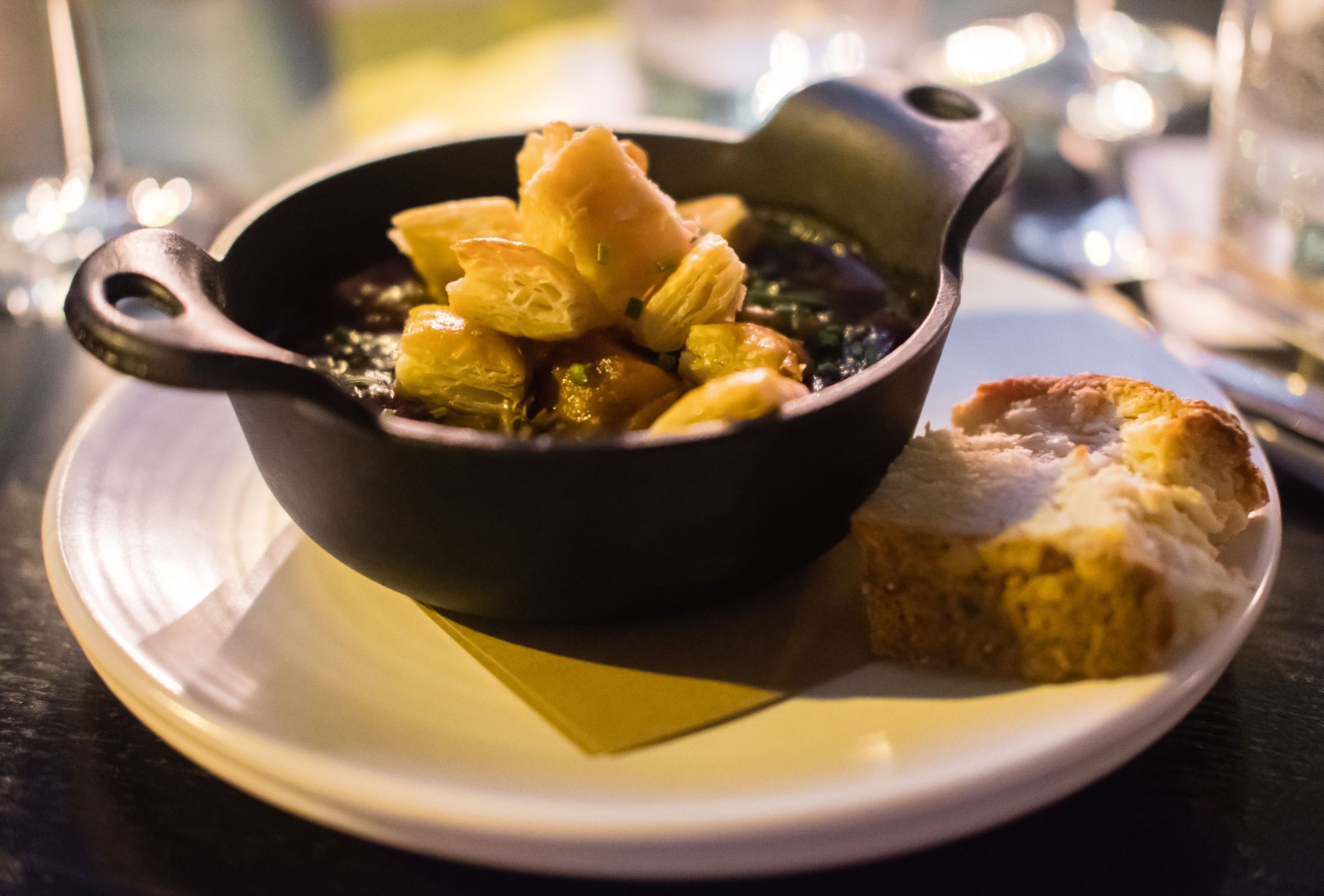 For dessert, I enjoyed the no-bake raspberry cheesecake. This was a throwback to the 80s-style of Cool Whip in place of real cream in jarred desserts. Thankfully, there's no Cool Whip in this cheesecake, but there is a ton of whipped cream which had a mousse-like texture as I cleaved my dessert fork through. The chocolate crumbs and raspberry jam on top made for a decadent look on this dessert.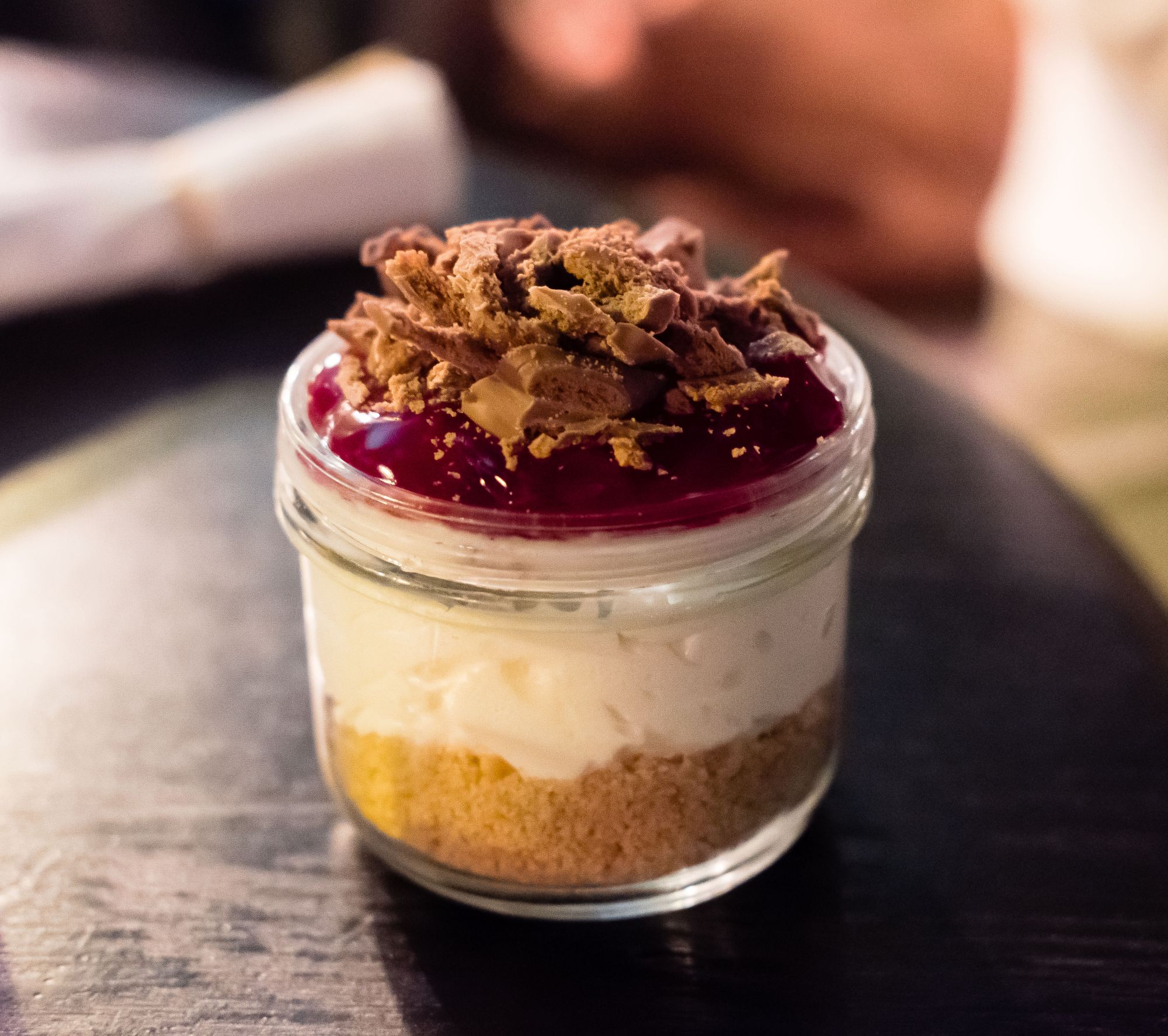 The Executive Chef Team:
Chef Alvin Pillay – Executive Chef. Alvin Pillay was the man behind the plan for the first 15 years of Donnelly Group. However, as the company prepared itself for its next big advancement—the launching of multiple venues in Toronto between 2016 to 2018—it became clear that Alvin would need some support.
Chef Sarah Stewart – Head of Training and Development. Sarah Stewart (formerly of Juniper and Edible Canada) is responsible for much of the local ingredient scouting, liaising with local farms and suppliers to keep abreast of what's coming down the pipe, as well as coaching local staff to bring the items to life in their truest forms.
On an upcoming Golden Chicken Sandwich option in a Toronto-based Donnelly Group restaurant:
The Golden Chicken Sandwich is served on a classic 1950s shake-shack Martin's Potato Roll with a simple and balanced black pepper mayo, homemade bread & butter pickles and iceberg lettuce that has been shredded, held on ice and drained to make light, bright and crispy. The chicken is brined in a lemon bay leaf combination—a classic Alvin Pillay creation that adds flavour and moisture—before being dipped in hot sauce, rolled in a light and crunchy panko breading, and fried.
"They're going to notice. They may not know why, but they'll notice that the chicken is supremely juicy, the lettuce is super crisp and green, and the panko breading is not holding a lot of oil. They're just going to be like, 'wow, that's a really fucking good sandwich'." – Chef Sarah Stewart
Chef Christ Stewart – Director of Culinary Development. Chris Stewart (no relation to Sarah) hails from finer establishments in England's Fat Duck and has had stops at Hawksworth Restaurant and Mission Hill (Kelowna). Chris brings a boldness to the team that's crucial in striking that balance between healthy and delicious, familiar and surprising, fine dining and comfort food.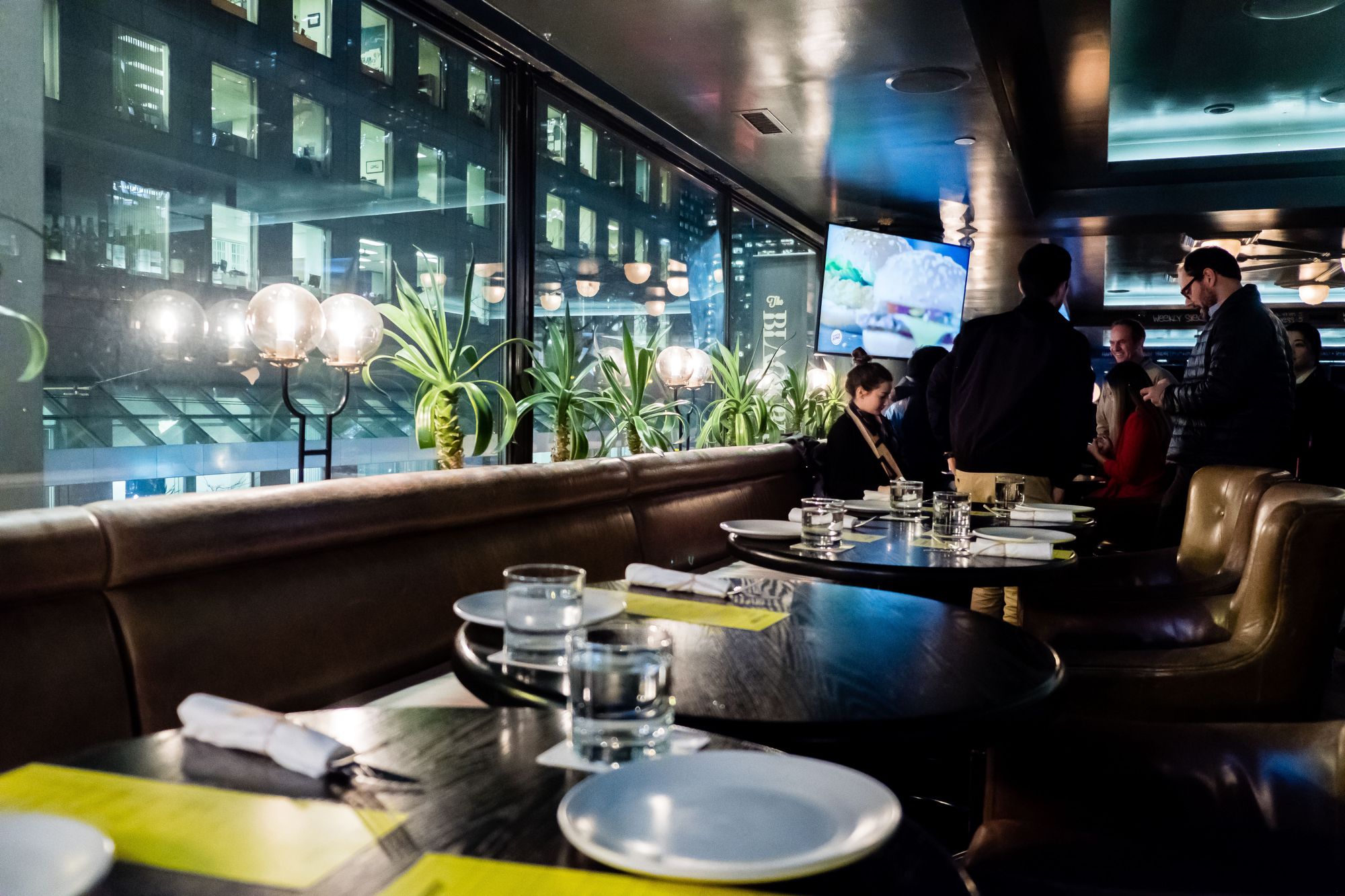 For more information, visit The Blackbird's website or its parent Donnelly Group website.