It wasn't going to be long before a new restaurant sprouted up in the ashes of Biercraft. Community Taps and Pizza is a new celebration of bringing people together over good food, local vendors, and a modern interior. Keeping in theme with Commercial Drive, which has a big Italian influence, pizza is the name of the game here even if there's much more than the classic pie on the menu. This week I had my first taste of Community and have all the details to share with you.
---
Disclosure: This was a complimentary tasting provided in exchange for an honest overview and no monetary compensation.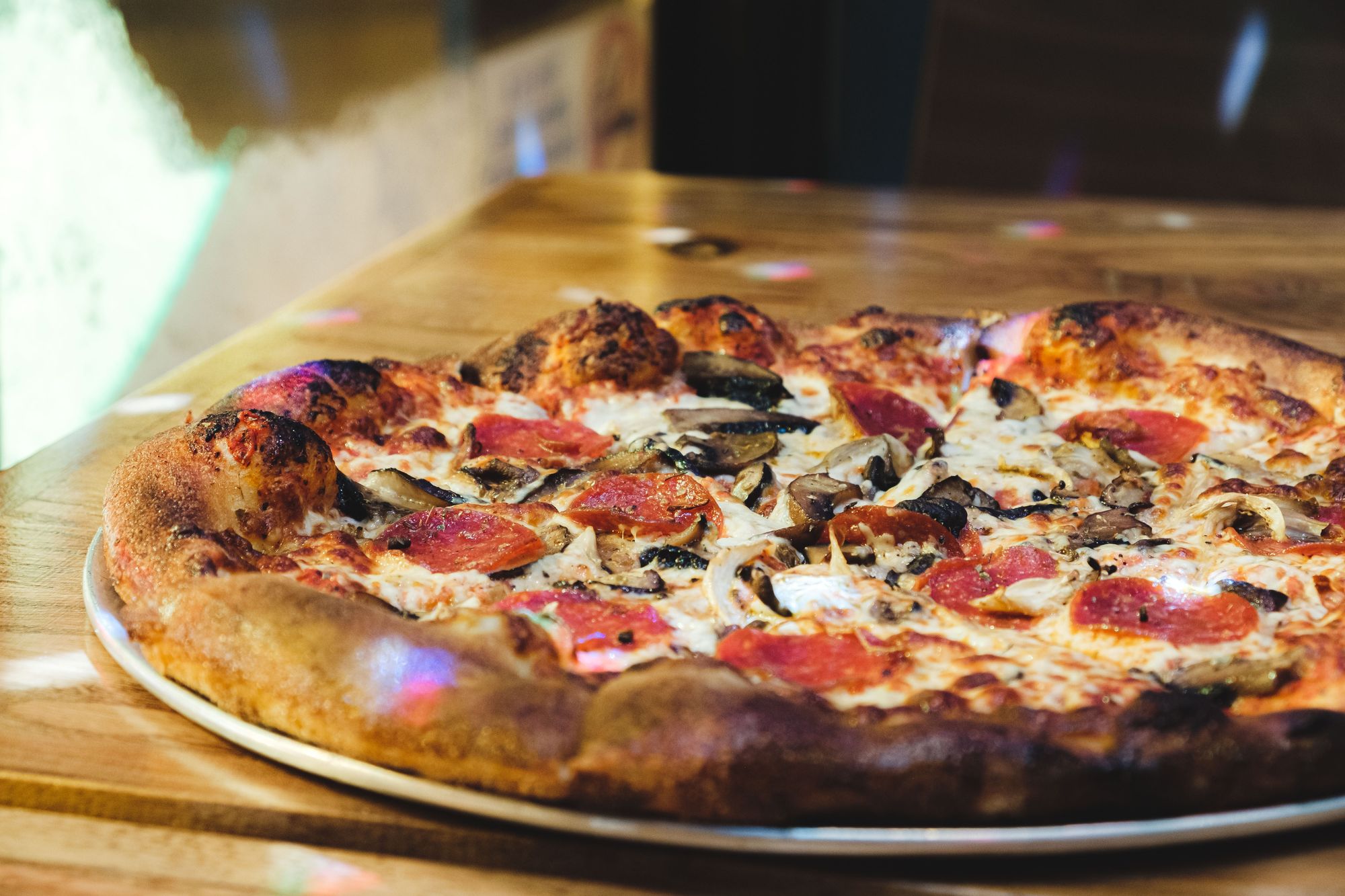 Food and Drink:
Team Tastic came here for a Sunday evening dinner and I had a great taste of the following:
Victoria's G&T ($13)
Community Meatballs ($12)
Truffle Pepperoni + Mushroom 14" Pizza ($21)
Lasagna ($22)
Chocolate Skillet Cookie ($10)
The Victoria G&T cocktail is a mix of Empress Gin (sourced from Sidney BC), Fentimans pink grapefruit tonic water, rosemary simple syrup, and lime. This is a two-step cocktail that is served with pink grapefruit tonic water on the side. Pouring the grapefruit tonic water in turns the royal blue gin cocktail purple. This was a fresh cocktail with a bit of carbonation to give it some buzz and a hint of rosemary herbalness to round out the mouthfeel.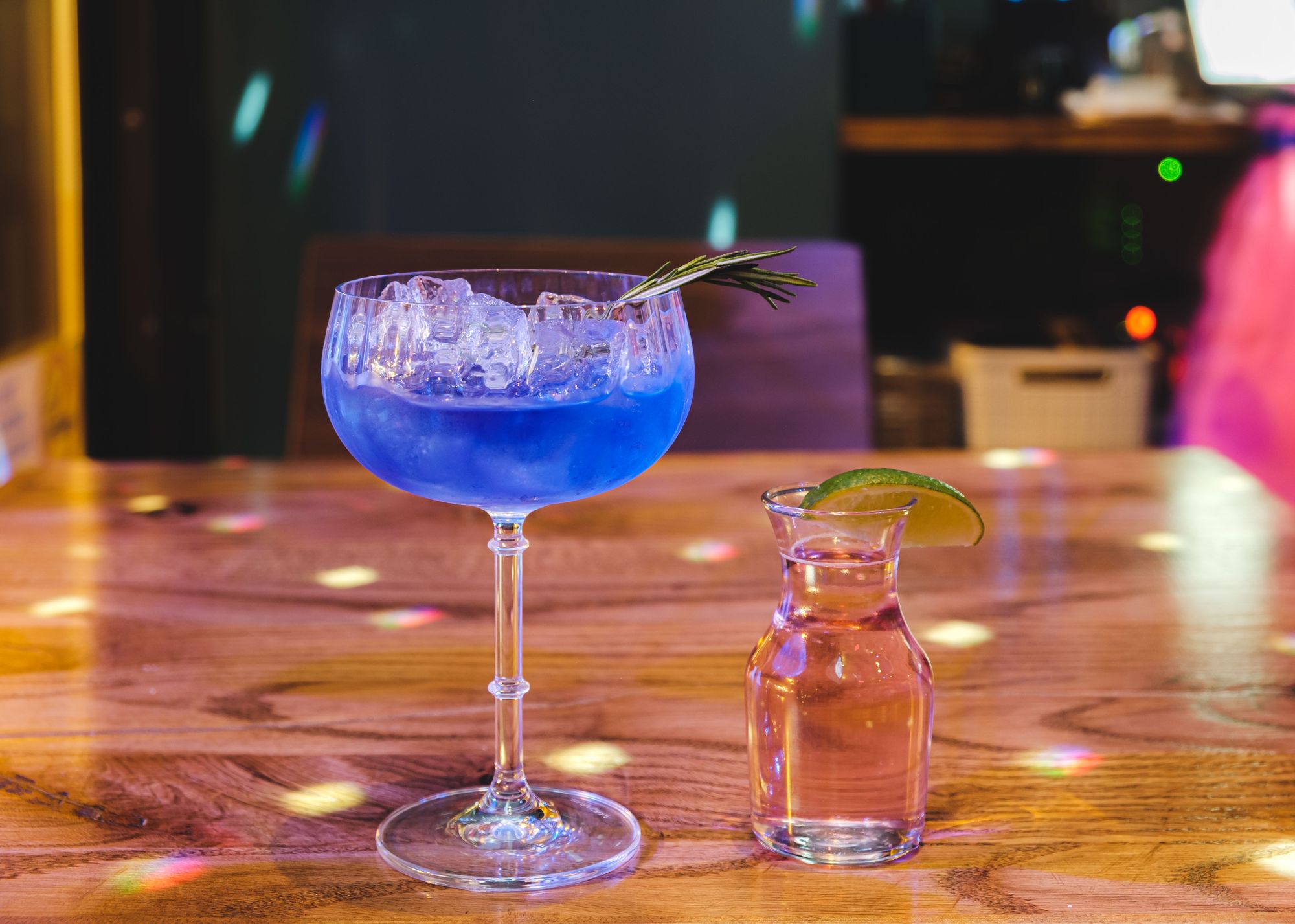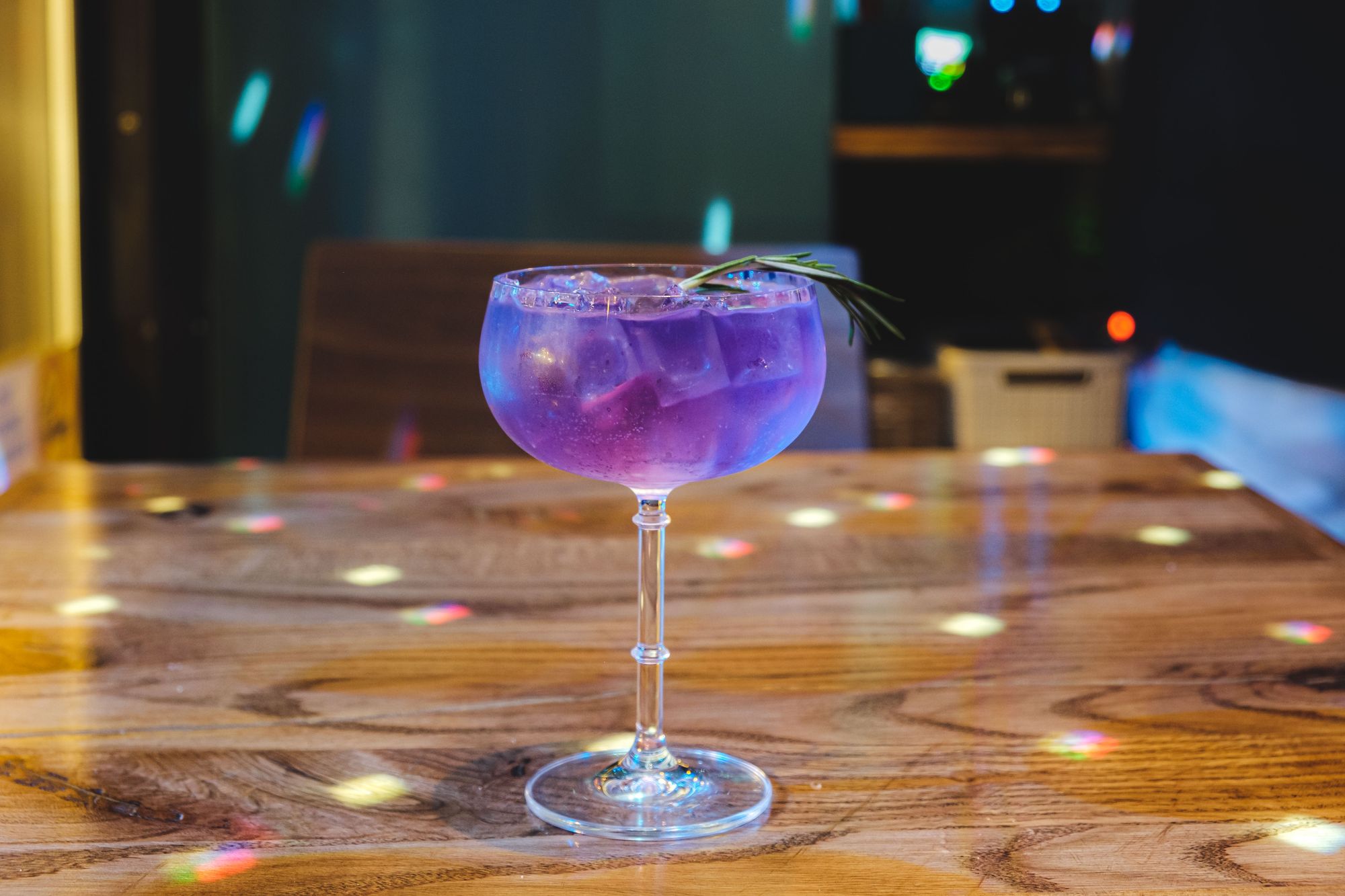 Moving onto food, the meatballs are billed as natural meatballs with ricotta, pecorino, parsley, Community herb blend, Sunday sauce, grana padano. Cheese is the name of the game when it comes to making these meatballs tick. There's a gooeyness associated with the meatballs that exude an extra hominess in flavour. The Sunday sauce is no joke either. This is a tomato sauce meant to drench the meatballs through each bite and there's more than enough if you want to scoop it up afterwards. I loved this Sunday sauce because it wasn't too acidic like the generic brands.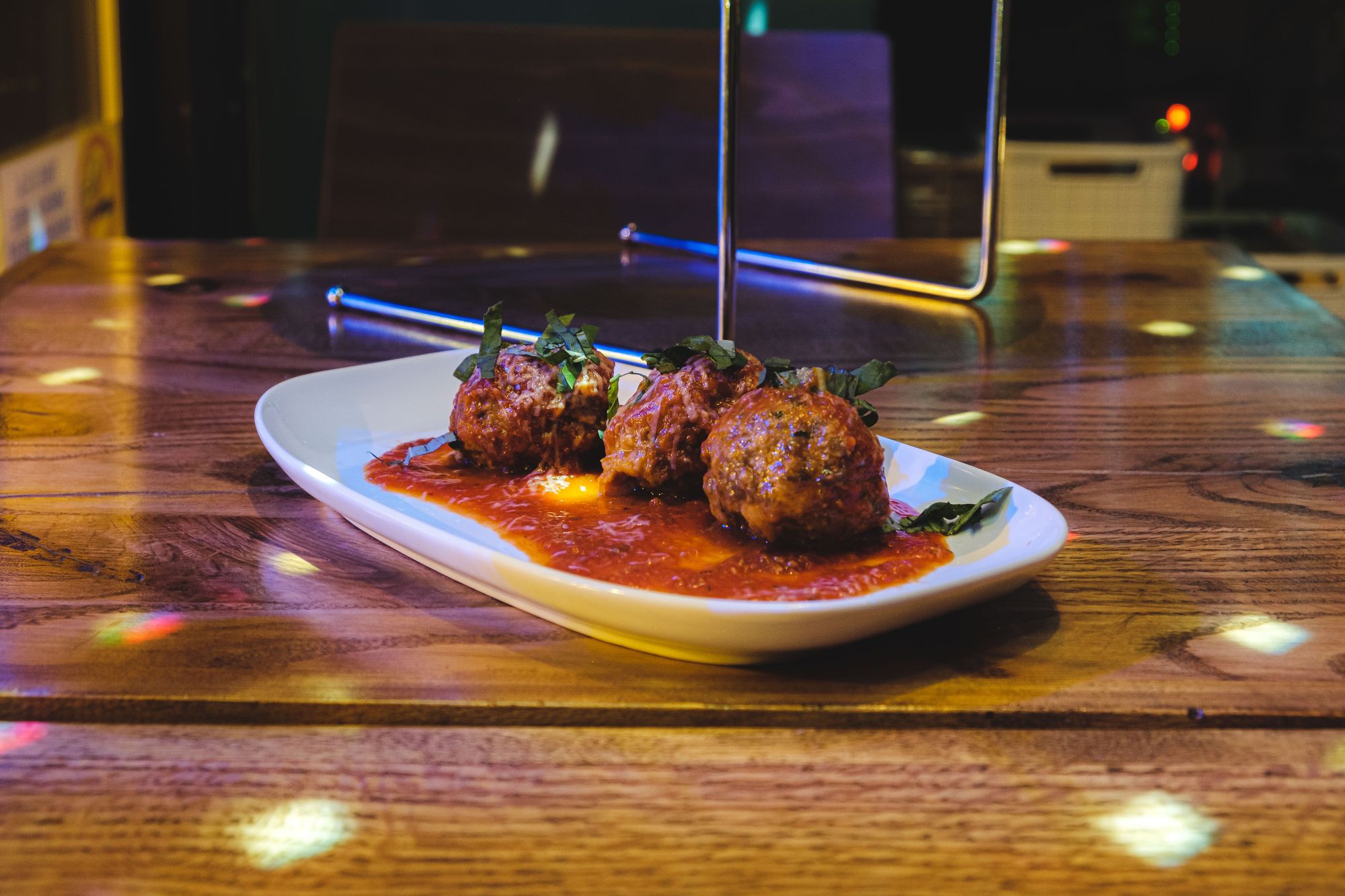 We couldn't go to Community Taps and Pizza without ordering pizza, so we got the truffle pepperoni + mushroom. This was topped with rossa sauce (Italian tomato sauce), mozzarella, roasted mushrooms, oyster mushrooms, pepperoni, truffle oil. Like any pizza-first restaurant, this comes on its own pizza stand which is very cognizant of the possibility a table might order two pies. The crunch was real on this pizza which was great with the juicy mushrooms. However, I did find that the pizza base was a bit on the hard, denser side. This is not meant to be a Neapolitan-style pizza that you'd find elsewhere in the neighbourhood. This pizza was a rigid pie with strong dough and toppings that won't fall off the dough as you lift it up.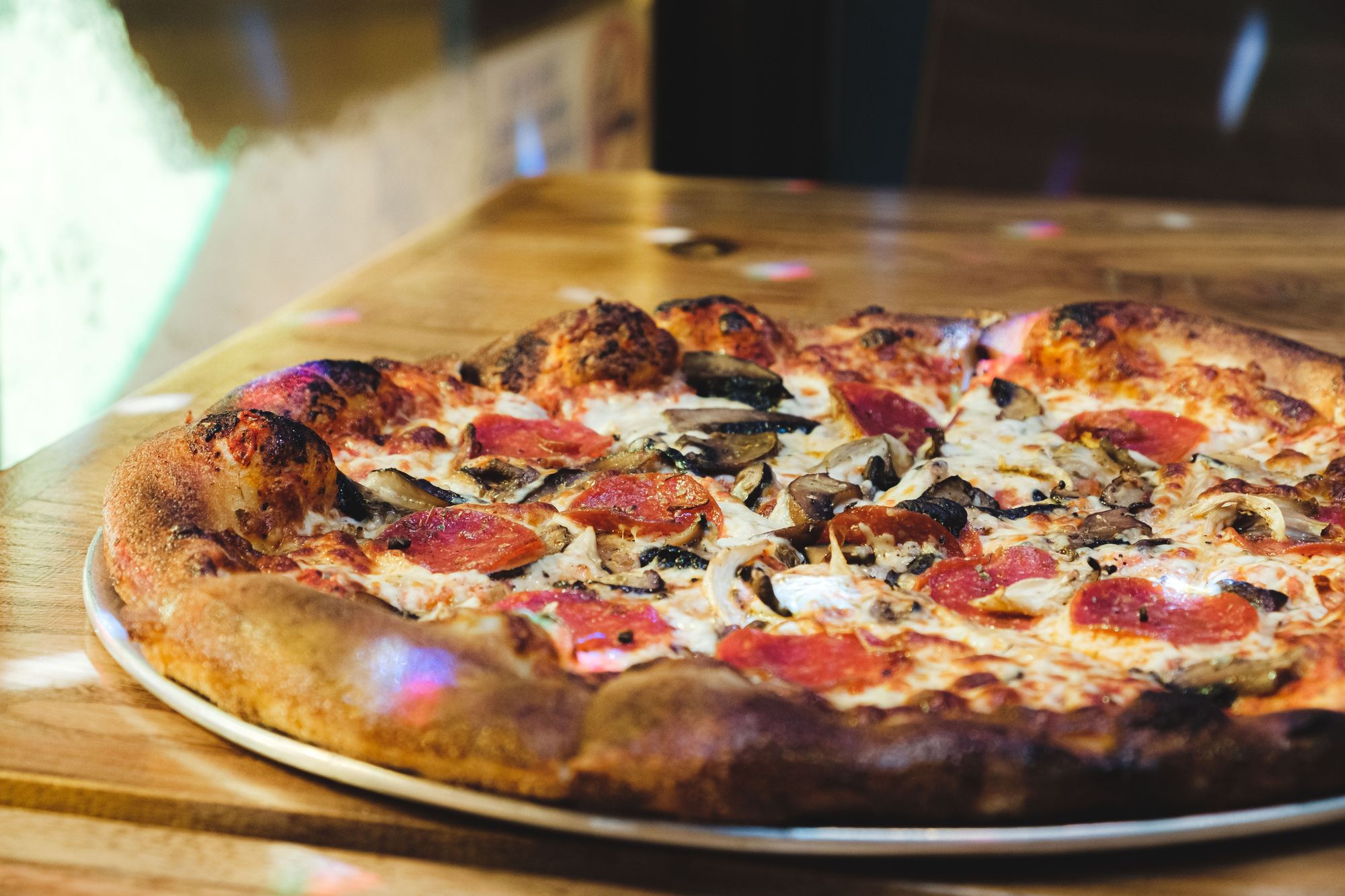 Rounding out our very Italian meal was a serving of lasagna. Featuring 13 layers of fresh pasta, ragu, ricotta bechamel, Community herb blend, mozzarella, pecorino romano, and bolognese, this was a pretty serious lasaga. Sure it's not baked in a little round or square dish, but it was cheesy and gooey all the same. Like the meatballs, the tomato sauce here was a beautiful flavour. It wasn't too acidic and mixed very well with everything else on the plate.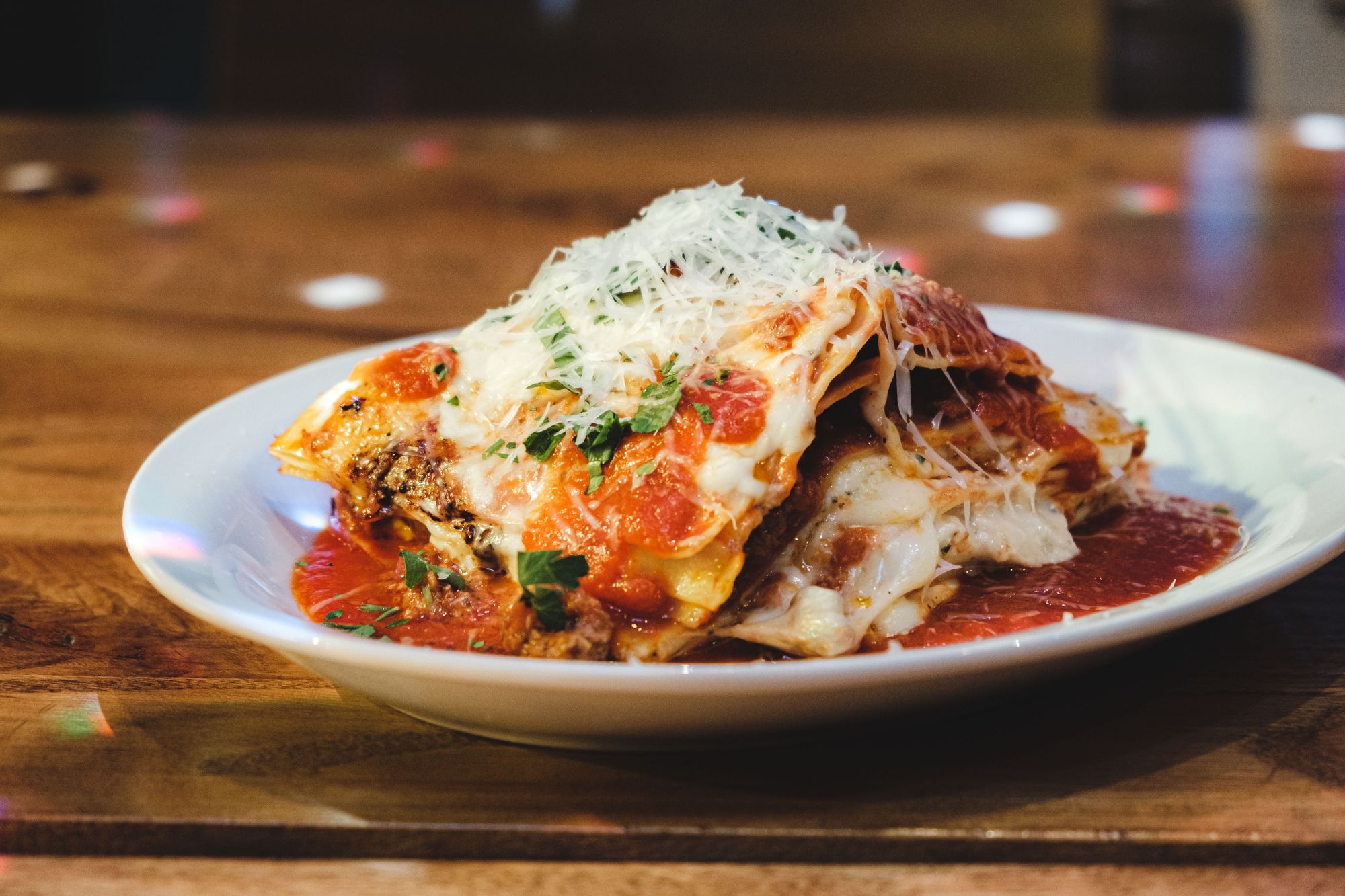 For dessert, we finished with the chocolate skillet cookie. Just like everything else we ordered, this was extremely homey. This dessert was a cookie in shape but in reality it was a gooey mess of butter, chocolate, and sugar buried underneath a scoop of Dolce Amore sourced from just up the street. I love to see local businesses working together and am surprised I haven't seen Dolce Amore sell to other Italian businesses on the Commercial strip. Nevertheless, this dessert was hard to share which says enough about how tasty it was.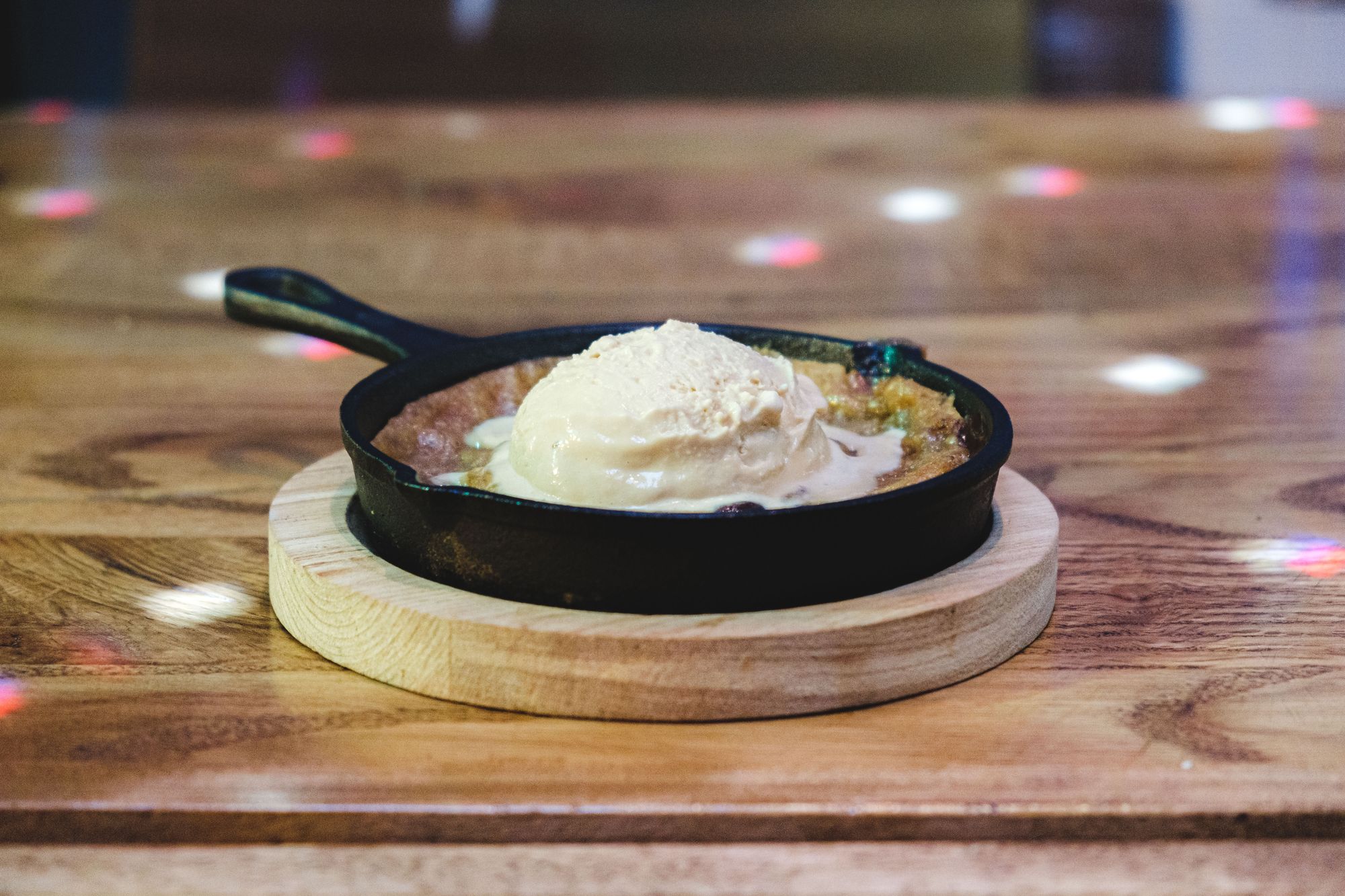 Features:
Community takes up residence in the old Biercraft on Commercial and it's a great coner location. the inside has been completely redone with a fresh coat of pain, some new lights, and a brand spankin' new mural adorning the back wall. What was previously a dark watering home with wooden accents is still a dark place at night, but the new splashes of colour give this a new modern Italian vibe. The vibe is bumping inside with recent music, and believe it or not, a disco ball reflecting dancing light into the room. 4 or 5 TVs are playing local games if you're coming for sports. There's seating for about 80 guests and since this is a new restaurant, there isn't much distancing nor barriers going on – they're relying strictly on vaccine passports. Another way to put it is this restaurant seats folks like it's 2019 though their staff are all in masks.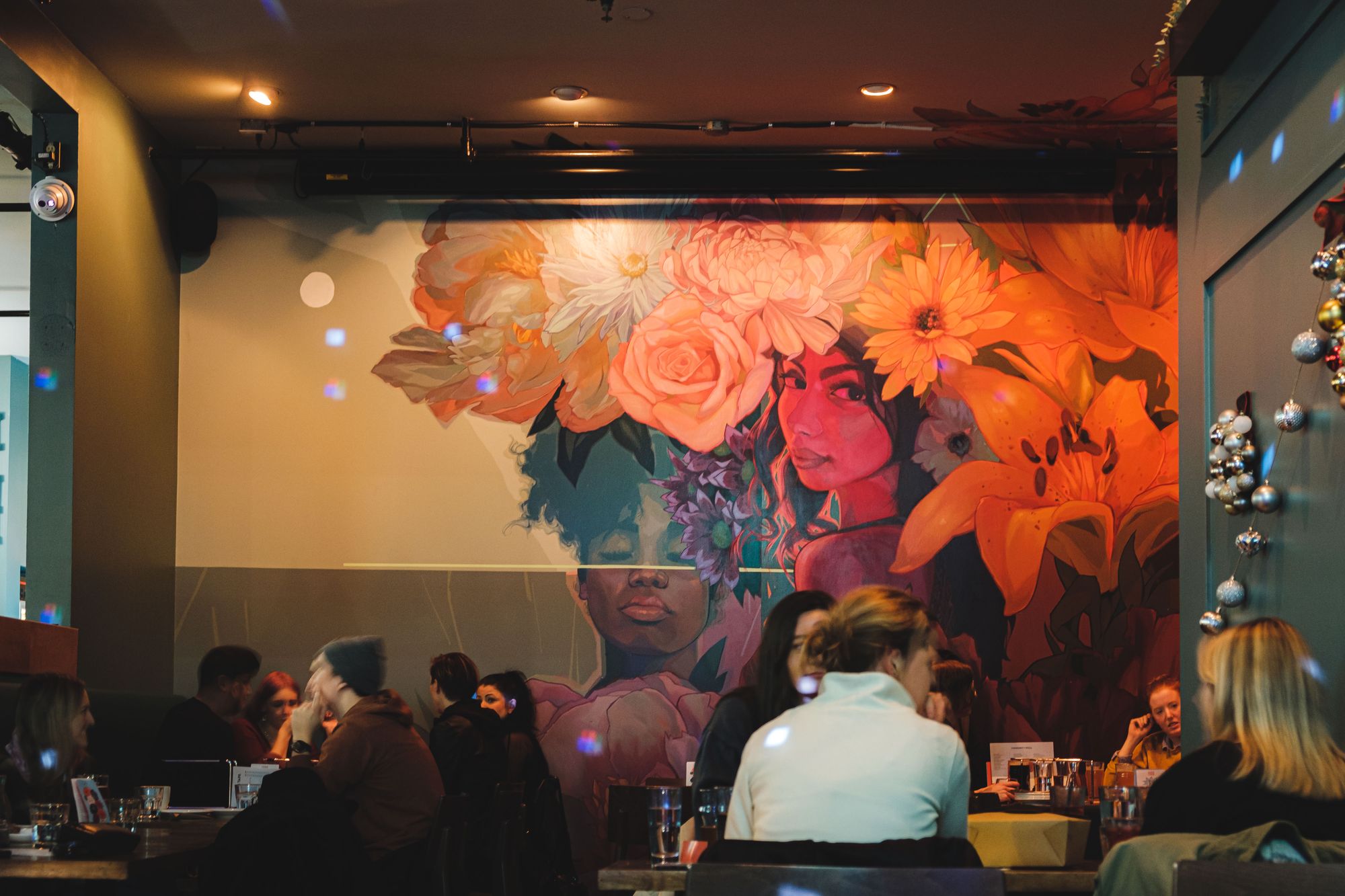 Final Thoughts:
One-liner: Classic Italian fare in a space that's meant to feel fun and modern
Highlight: Chocolate Skillet Cookie
Price per person: $23-$40
Would I go back? Yes.