Stop me if you've heard this one before – a soft-boiled egg served in a baked muffin. If you're from outside the Bay Area, you might feel this was a new trend or a new gimmick. For everyone else, it's just another day at Craftsman and Wolves. Food bloggers in Vancouver all agree this is something worth seeing, so come take a closer look with me today.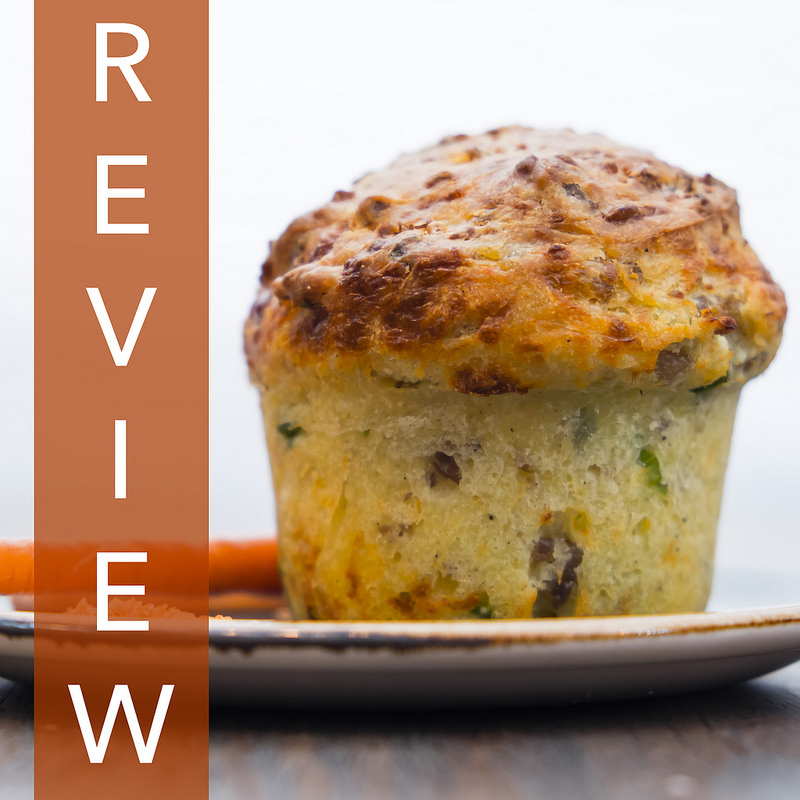 Food:
I came here for one thing and one thing only – The Rebel Within ($7.25). Stuffed with a soft-boiled egg, sausage, asiago cheese, and scallions, this muffin is more than a one-trick flavour profile. On the outside is a muffin innocent as any. For your money, you also get a couple of veggies and a pile of salt crystals.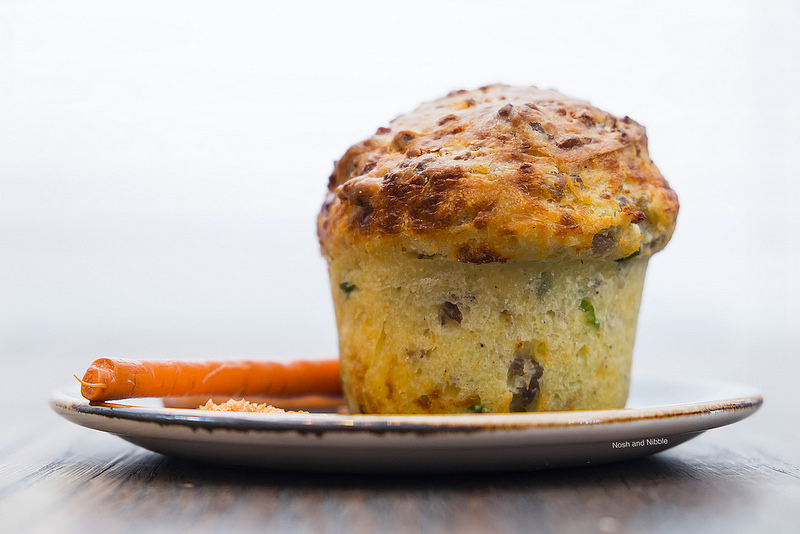 The Rebel Within - Profile
Cleave down the center of the muffin though, and you get a pouring out of soft yolk. At first I was skeptical on how a yolk could keep its viscous form while being baked in a muffin, but some things are better left as magic.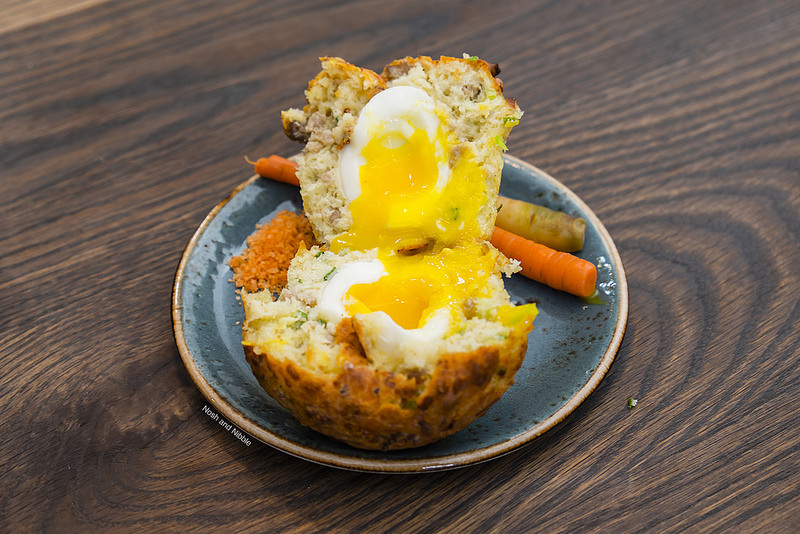 The Rebel Within - Cross-Section
This actually packed less flavour than I was expecting, so good thing there was salt on the side to amp up each bite as needed. The soft egg white pressed and split against the chomp of my teeth and within minutes this muffin was devoured. For something called a rebel within, I made sure its rebellion ended swiftly.
Is this the best thing you can get at a San Francisco cafe? That depends on your flavour preference of a muffin. Most muffins I encounter are buttery with lots of packed dough. My Rebel Within was a drier feeling with obvious fluffiness and air pockets inside. The egg however, was the key selling ingredient, and I'm not sure where else you can get this. For over $7, this would substitute for breakfast for regular people.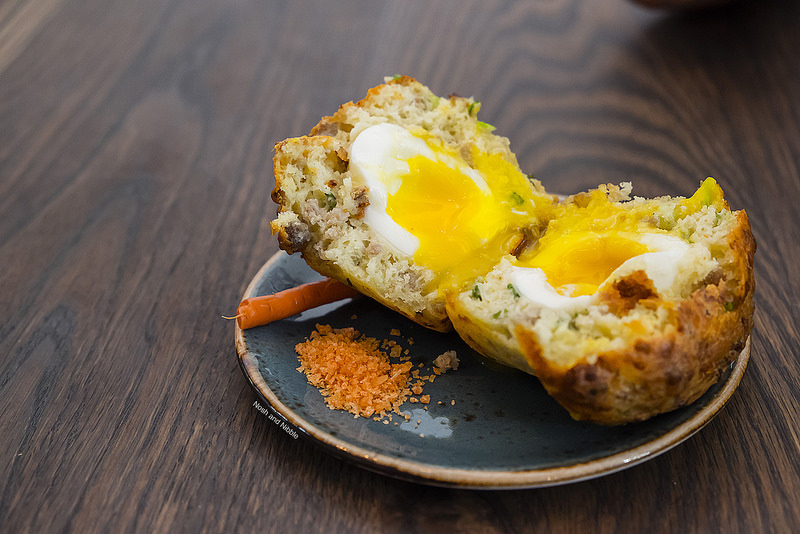 The Rebel Within - Glamour Pose
Features:
Craftman and Wolves is located on Valencia Street on the side of the Mission district. Inside is a mix of industrial-looking furnishings and the quintessential hipster exposed brick walling. The main bakery bar looks pretty spiffy and it's a nice feeling that their pastries are served on actual glassware as opposed to paper bags. There's seating for about 40 guests among long tables and wall-counters.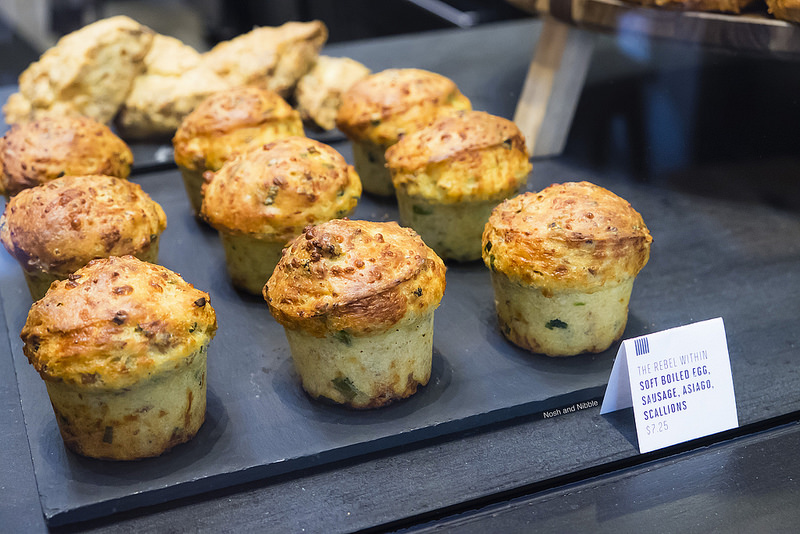 Bakery Bar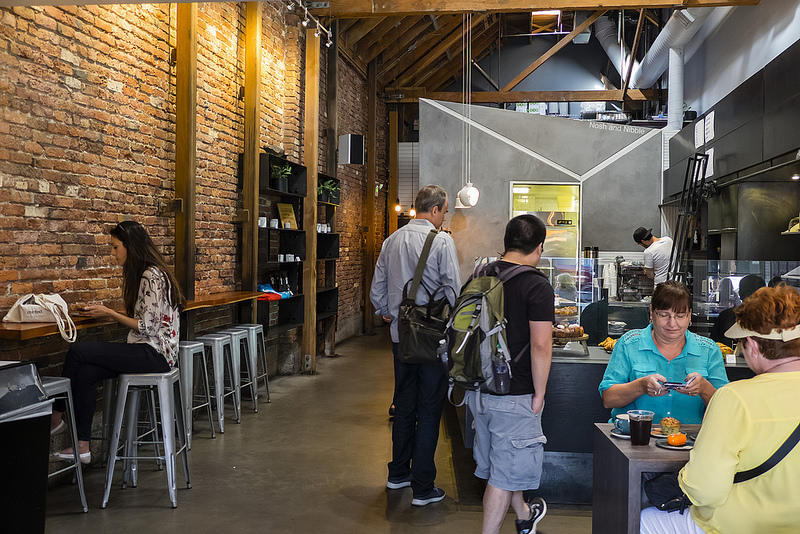 Inside Craftsman and Wolves
Service:
Here you'll place and pay for your order prior to receiving it. As I only ordered The Rebel Within, I was served it instantly. I saw espresso orders taking a few minutes so this looks like a fine place to stop by for coffee especially if you're a tourist like me visiting in the middle of a weekday.

Outside Craftsman and Wolves
Final Thoughts:
One-liner: A muffin like no other worth trying at least once
Highlight: The Rebel Within
Price per person: $4-$12
Would I go back? Yes.