Here we are in June 2020, and restaurants are slowly opening again for dine-in service in Vancouver. Takeout was a thing for a lot of them the past two months but takeout is not really my thing. I prefer the experience of sitting in somebody else's dining room so I can a feel for their story and their vibe. Last week, I ventured out into one of the restaurant's on my "to do" list, Sip Bowl, which is a Lanzhou-style noodle shop in Vancouver's Kerrisdale. While the new normal is one with a lot more restrictions and rules, how much this restaurant follows its own stipulations is not really something I can vouch for, and we can walk through my experience together.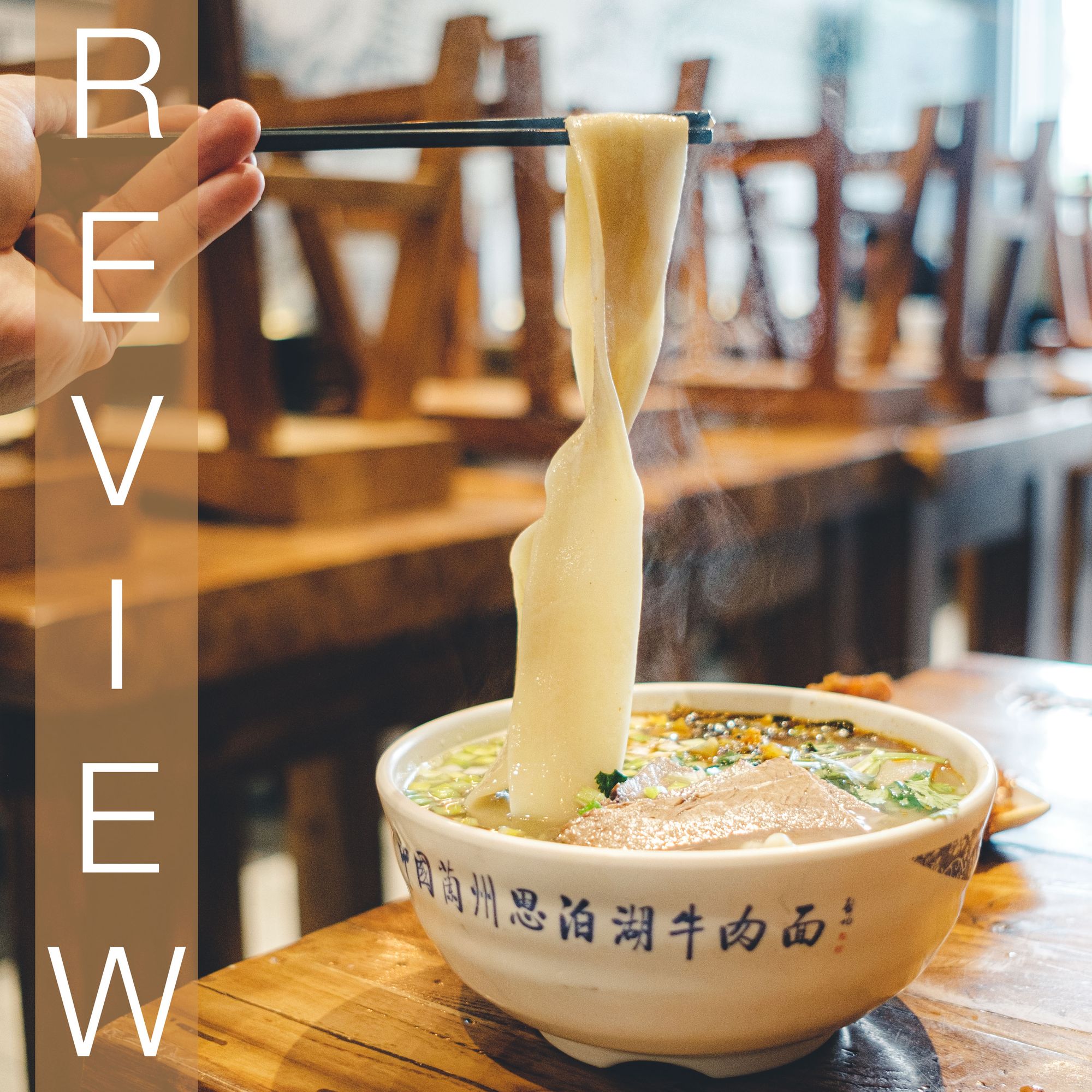 Setting Expectations
As you walk up to Sip Bowl, there are signs on the front describing what the situation is for dining in. I'll repost them here:
50% seat capacity
2 metres between tables
No condiments on the table
Mask and gloves for all staff
An upper limit of 6 party members at a table
Retention of one member of every party in the event that contact tracing required by a medical health officer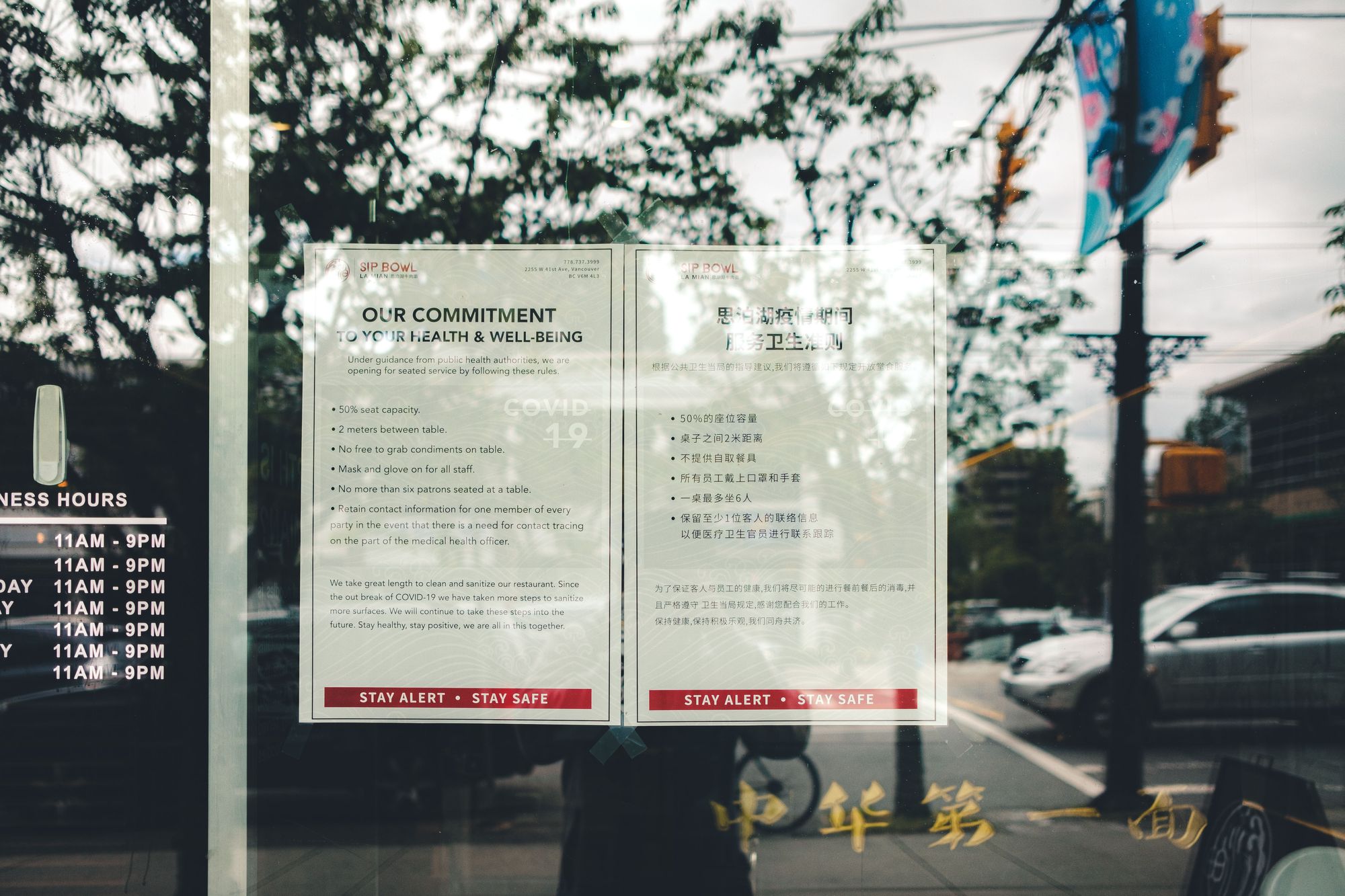 These rules sound good to me, so I head on in.
No COVID-19 Surcharge On Your Bill
I heard stories in Vancouver where some businesses were adding a COVID-19 surcharge to bills to compensate for the lack of business over the past few months. Thankfully, there was no such surcharge for the menu at Sip Bowl. I can't confirm if the prices had increased since March 2020 but I didn't think the prices were outrageous.
Just to make things interesting, step 1 (choosing your item) is in the middle of the menu and step 2 is off to the left where you choose the size of your noodles.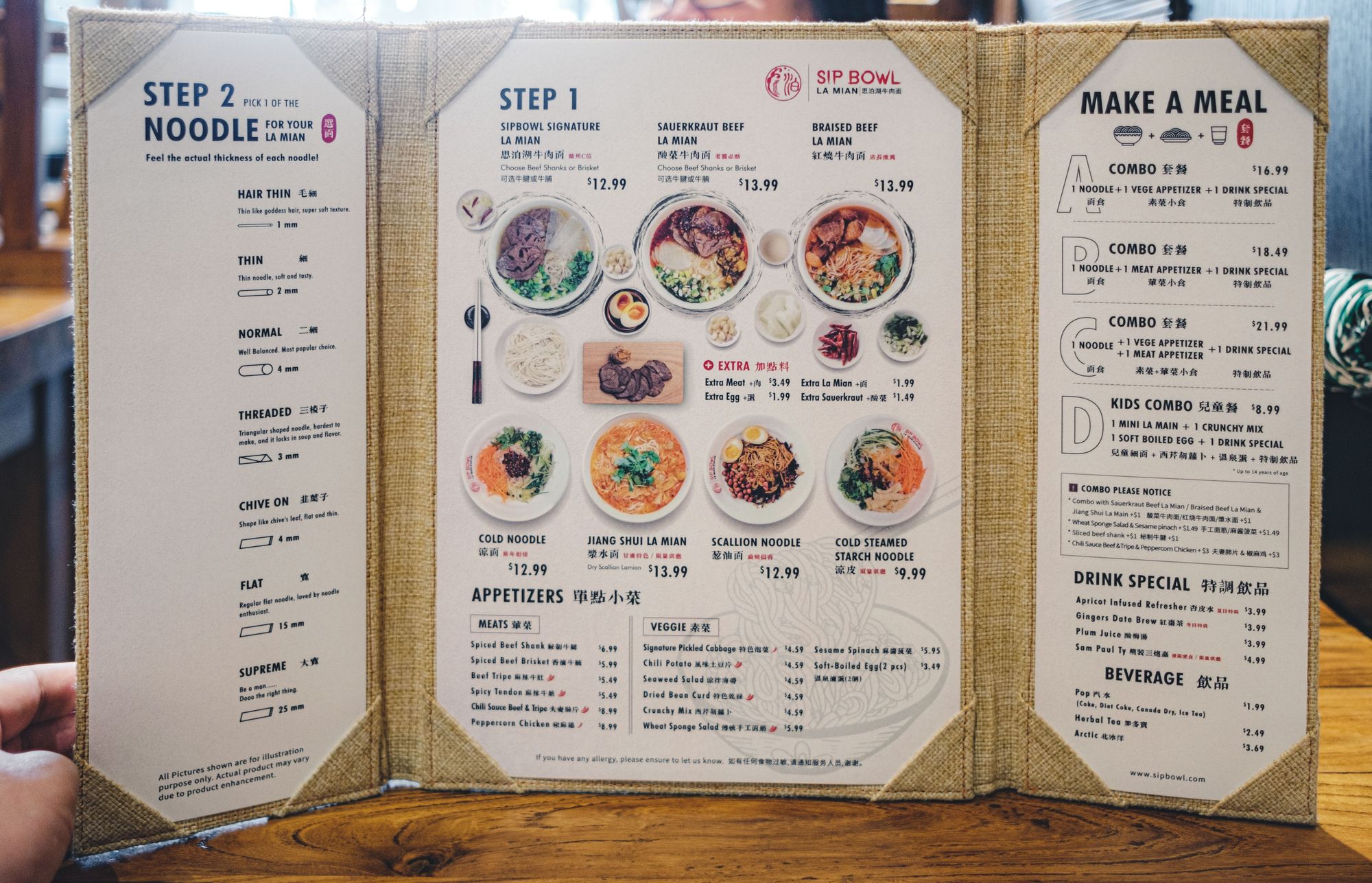 On Styrofoam Cups and Gloves
This part was really weird for me. We were served water in styrofoam cups once we got seated. Didn't Vancouver straight up ban styrofoam from being served by food vendors? Did I just witness a violation of a by-law?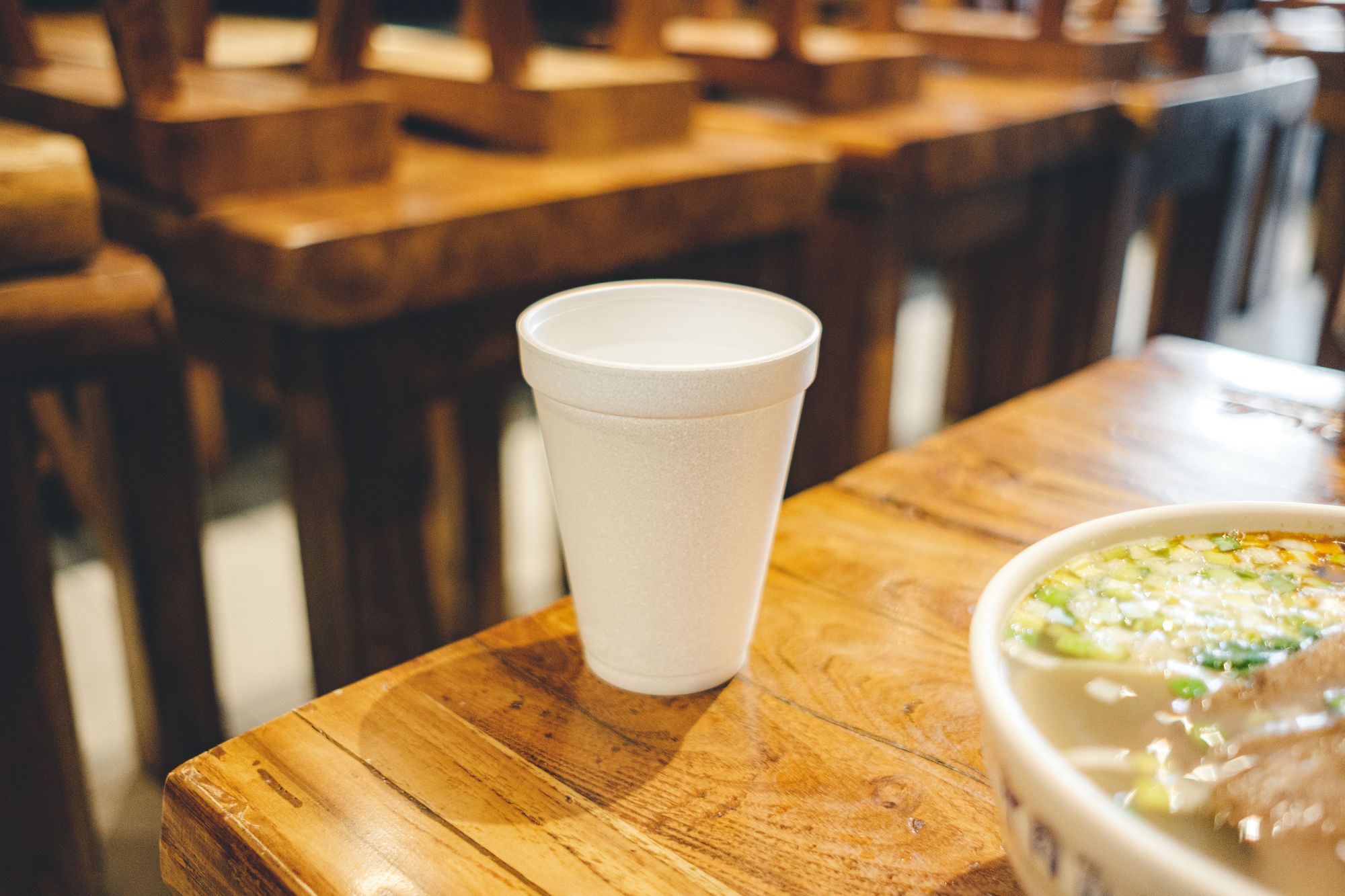 Another thing that happened was that there was at least one staff member not wearing gloves. The server who took our order wasn't the best at listening to my English so I had to point at things on the menu saying that I wanted them. She would then move her finger close to the item to confirm it was the thing I wanted, and that's when I noticed she wasn't wearing any gloves. This is a shame because the front door had indicated masks and gloves for all staff.
Lanzhou-Style Food
Team Do came to Sip Bowl for a Lanzhou noodle experience so I had myself the following:
Sauerkraut Beef La Mian with Beef Brisket ($14)
Beef Tripe ($5.50)
The sauerkraut beef la mian (hand-pulled noodles) had an amazing broth to drink. I couldn't stop slurping it up. The broth was a beefy flavour with a blend of sour and salty tang dancing around my tastebuds – the sour tang had me dipping my spoon back in for more. The giant bowl for the noodle soup made me want to grab it with my hands and slurp it all down, but I decided to behave with my spoon.
The beef brisket inside left a little to be desired. On each slice of brisket, there was the tiniest sliver of fattiness to give the beef some flavour, but most of it was quite lean.
Noodle-wise, I may have also made a mistake. The menu told me to "Be a man...dooo the right thing" right next to the 25mm supreme noodles. Now, I love me a wide girth, but the drawback of this is that the noodles become a little unwieldy to hold with just a pair of chopsticks. For volume reasons, you also only get like 4 long noodles when you choose the supreme size. I think I would have enjoyed the flat style noodles more. They're a step up from the size of typical noodles but about half as big as the supreme noodles.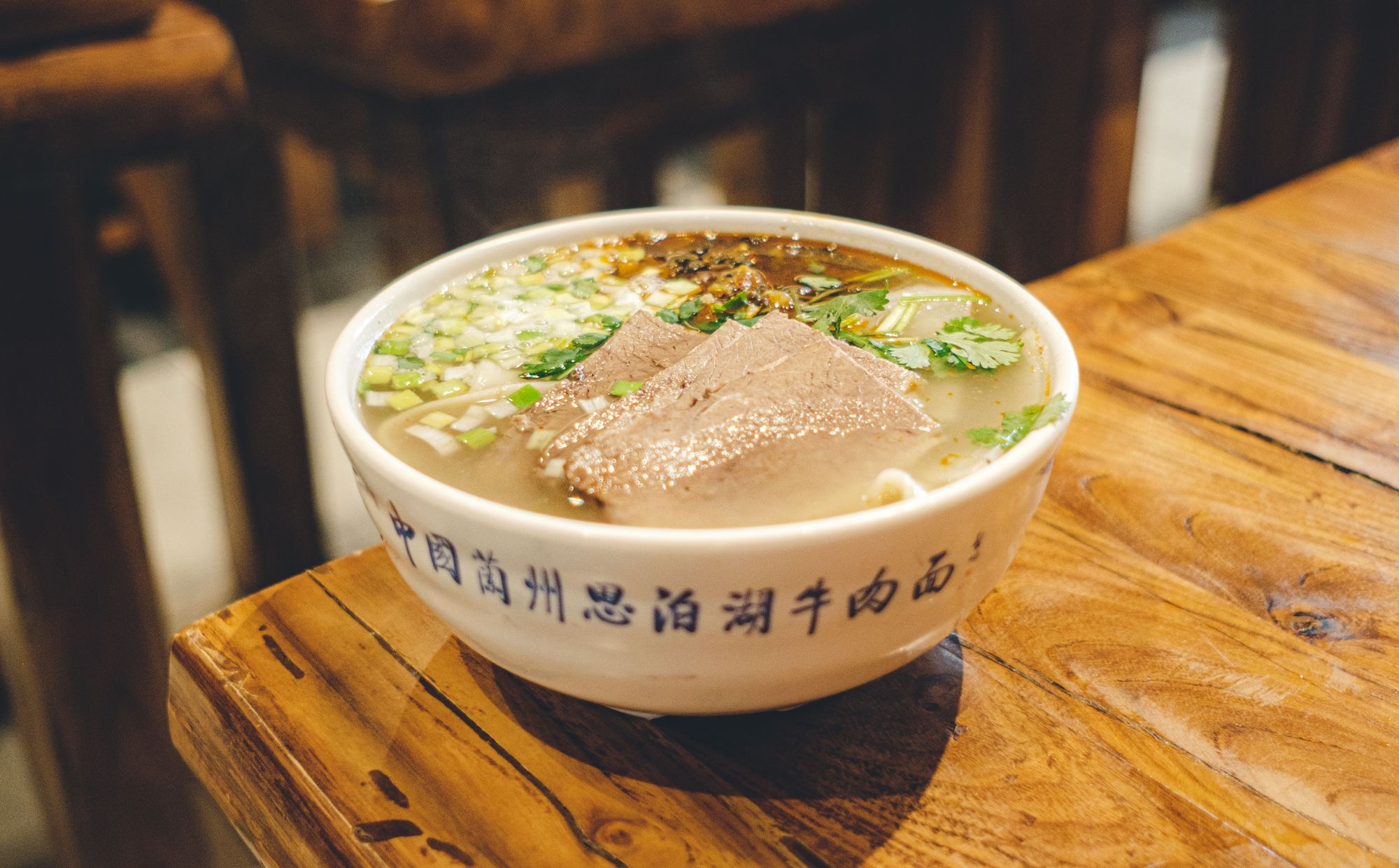 The beef tripe was my favourite dish out of the two I had. The spice on the tripe had a peppercorn-like numbing effect which really accentuated the sour flavours of the sauerkraut beef broth I had above. The tripe itself was quite chewy and full of texture to munch through. And the best part about the beef tripe is that it tastes good even when it's chilled! Beef tripe is a very versatile appetizer and I think Sip Bowl did it justice.
If you're wondering how the food experience is like in this new normal, the short story is that it's business as usual.
Spacing and Cleaning Protocols
Even though the gloves weren't fully adhered to, at least the space was kind of cordoned off. The center column was completely shut down and the remaining tables in the restaurant were all spaced out appropriately.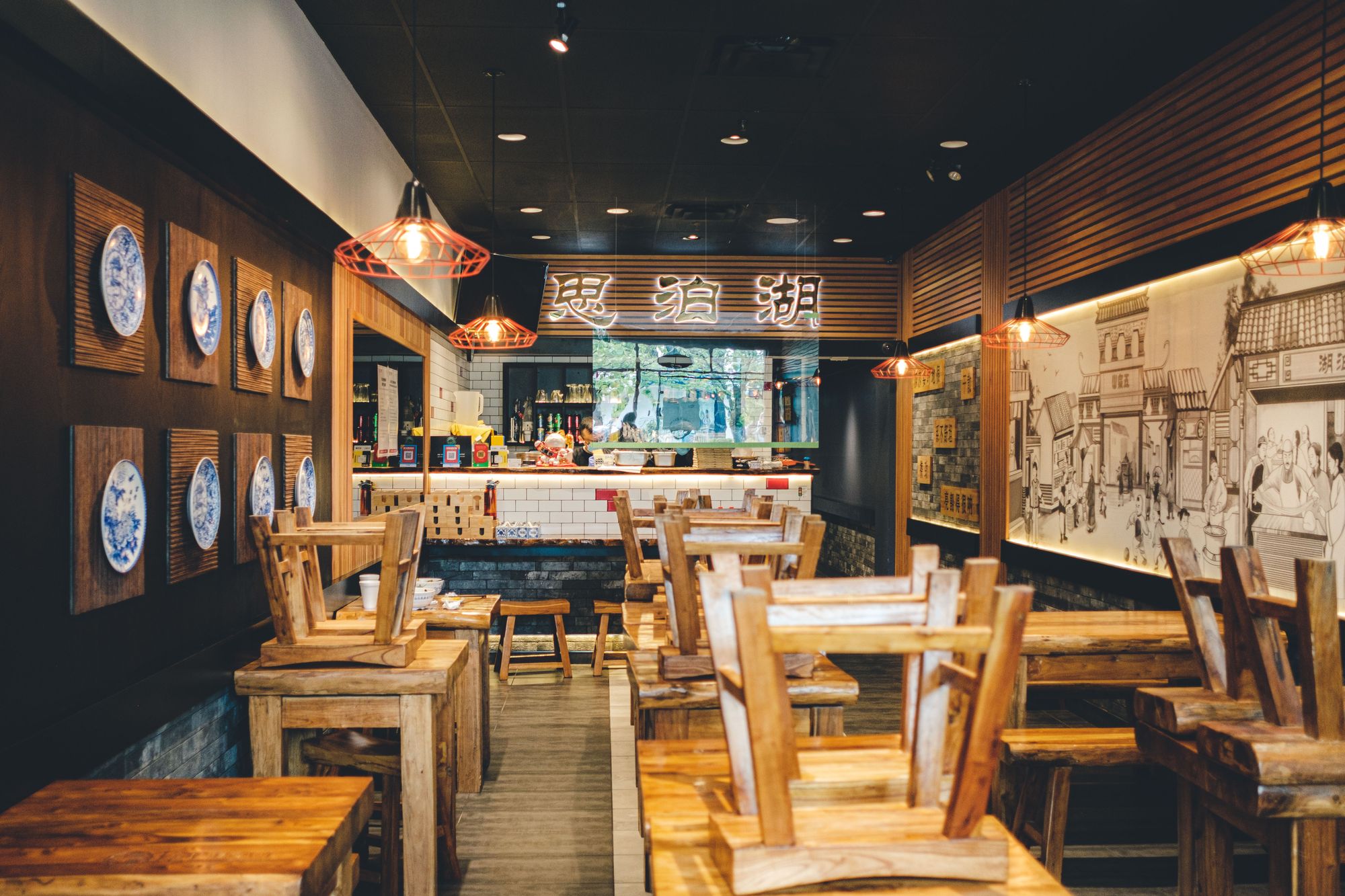 When another party had left the restaurant, I observed the staff wiping down their table. One perk of completely removing condiments from the tables is that the staff can now get into every nook and cranny of the table. I don't really miss the side vinegar or hot sauce that much. I trust the food I'm eating to be properly seasoned.
The staff cleaning up the tables were fully masked and gloved, though their cleaning extended only as far as the edge of the table. No love for the stools diners have to handle themselves.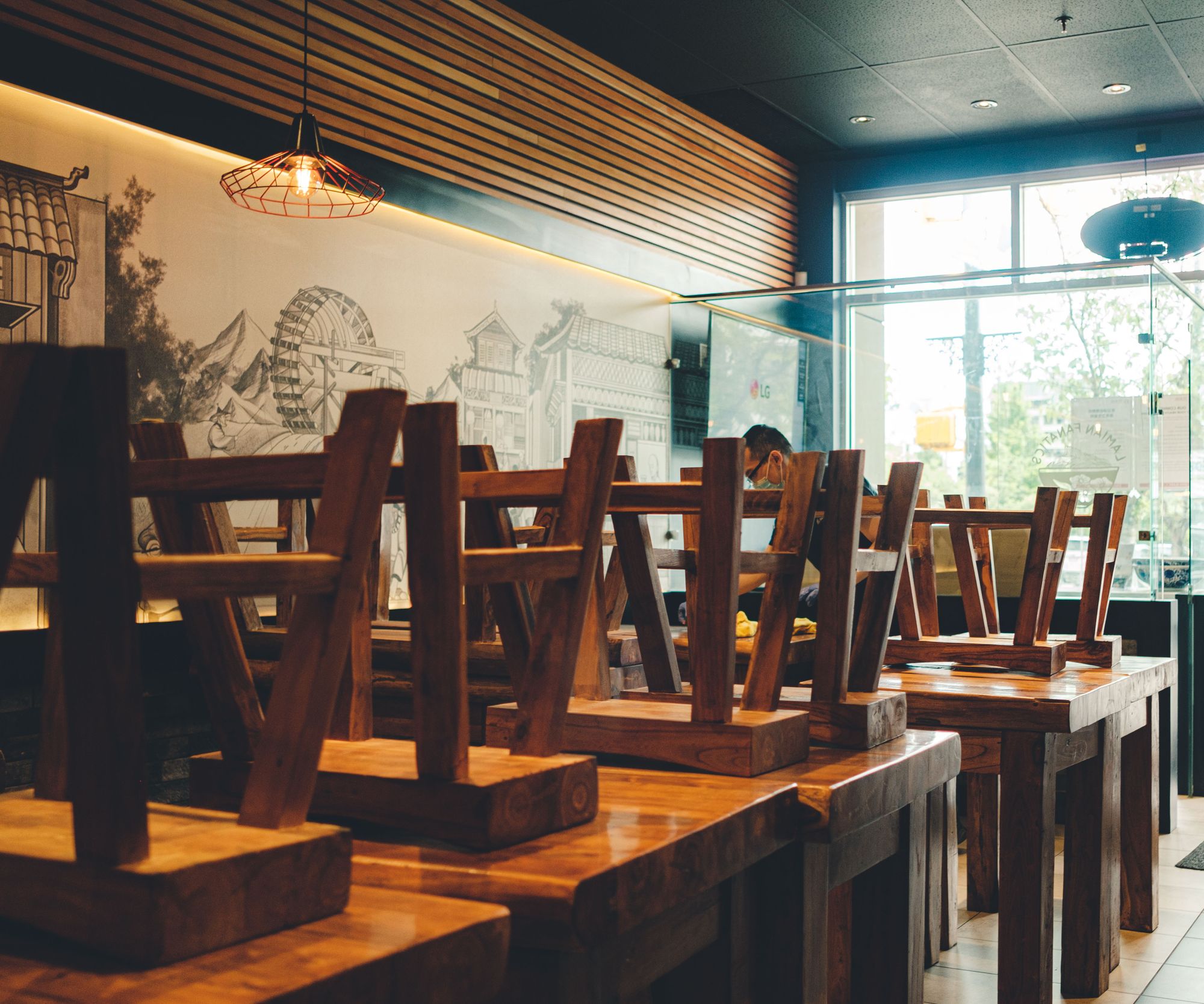 No Actual Phone Number Protocol
Restaurants take down the contact information of patrons so that in the case of an outbreak, folks can be easily contacted. It is with great regret for me to report that nobody at Sip Bowl took my phone number or name down. We just walked in for lunch. If somebody does come out as symptomatic at Sip Bowl, nobody is going to be able to call me and instruct me to self-isolate. This sounds like a really big miss on the restaurant's part. It doesn't require much operational expense to take down a patron's name and phone number if you already have a way of tendering receipts.
Features:
Sip Bowl is a neat-looking restaurant with all the vibes of a small Chinese town. Thick wood tables are arranged looking like they've had noodles stretched and pulled on them, there are ornamental plates on the wall, and there is a long wall mural describing some rural life in China. This is my kind of vibe for noodles and a much more interesting environment than taking something out to go.
There is currently seating for about 18 guests at one time.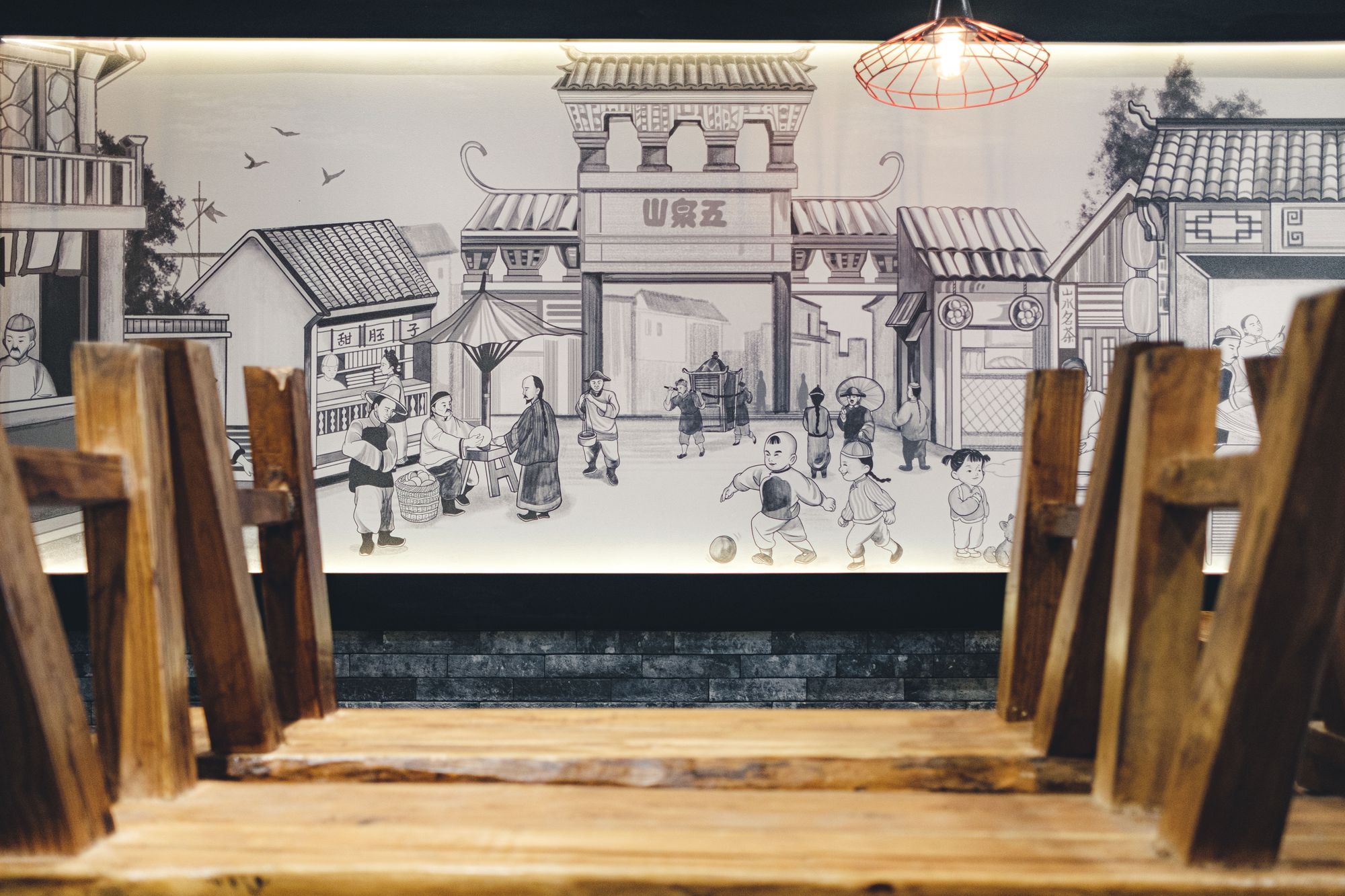 Service:
With less capacity, it would appear there is also a leaner team working the restaurant. That's not a big problem though because your order is still promptly taken and your food arrives in a timely fashion from the kitchen. For our noodles and tripe, everything was out within 10 minutes as we were stragglers walking in for a late lunch. No reservation was needed at this time and there was still plenty of room for other customers to walk in.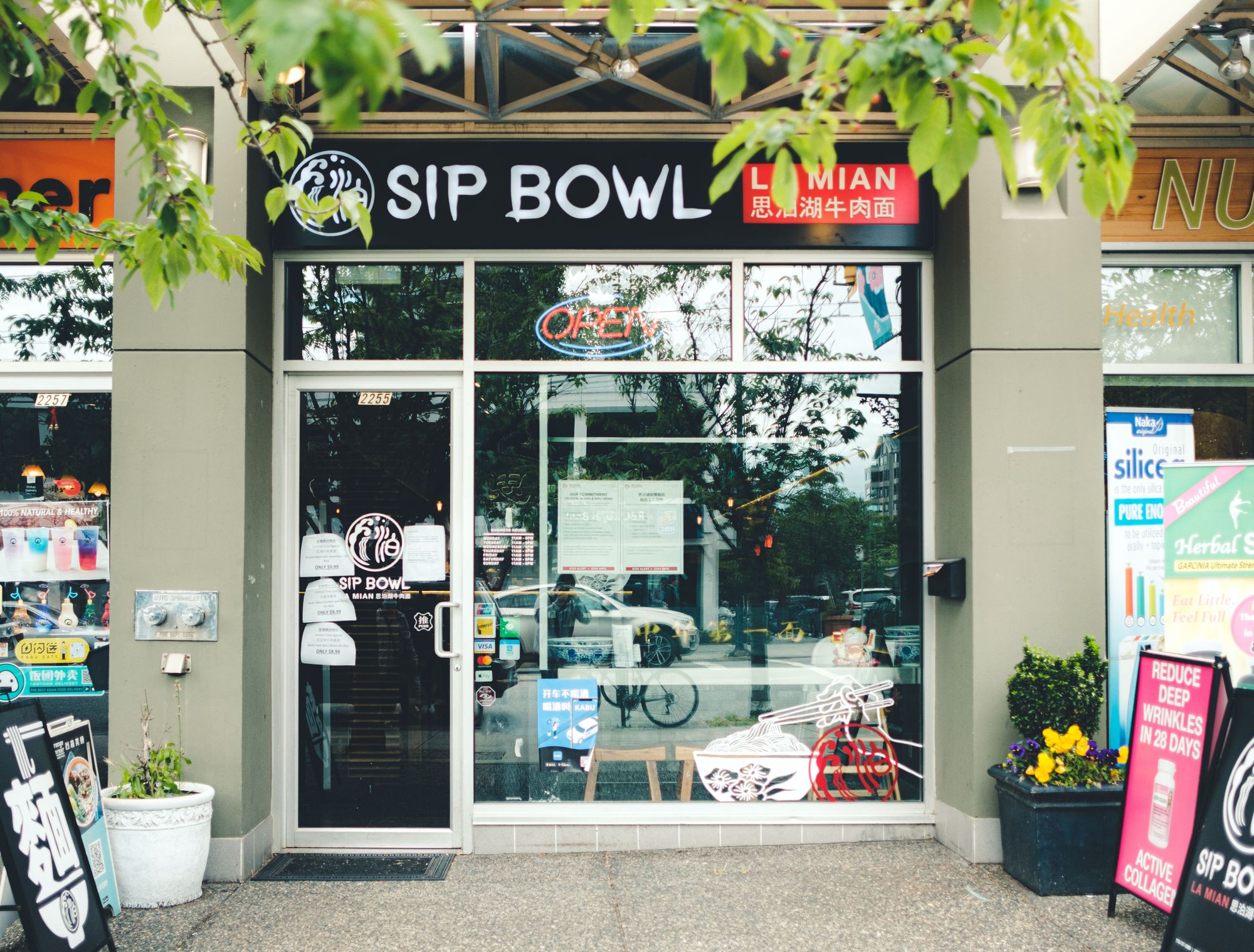 Final Thoughts:
Clearly what you see on the door for health practices are different than what you get inside. Nobody takes your phone number, the cleaning extends as far as the tables, and not everybody is in a mask and gloves. Understand you are taking a risk every time you visit one of these smaller restaurants and wash your hands often.
One-liner: Fun, Lanzhou style noodles that challenged how large a noodle should be in a restaurant that isn't very good at following its own safety protocols posted on the front door
Highlight: Sauerkraut Beef La Mian
Price per person: $17-24
Would I go back? Not based on the safety practices I observed, no.