This list has been a long time coming, but when there are so many places to enjoy a dessert in Tokyo, hard choices have to be made and reflected on after the fact. After spending two and a half weeks in Japan's megacity, you can believe that I went to a lot of dessert shops including depachikas, soufflé pancake cafes, and everything in between. After the whole adventure, I was quite surprised that there were so many places that I'd recommend to fellow foreigners visiting Tokyo and so 13 places are included in today's list of desserts to write home about from Tokyo, Japan, as described from the perspective of an average North American visitor.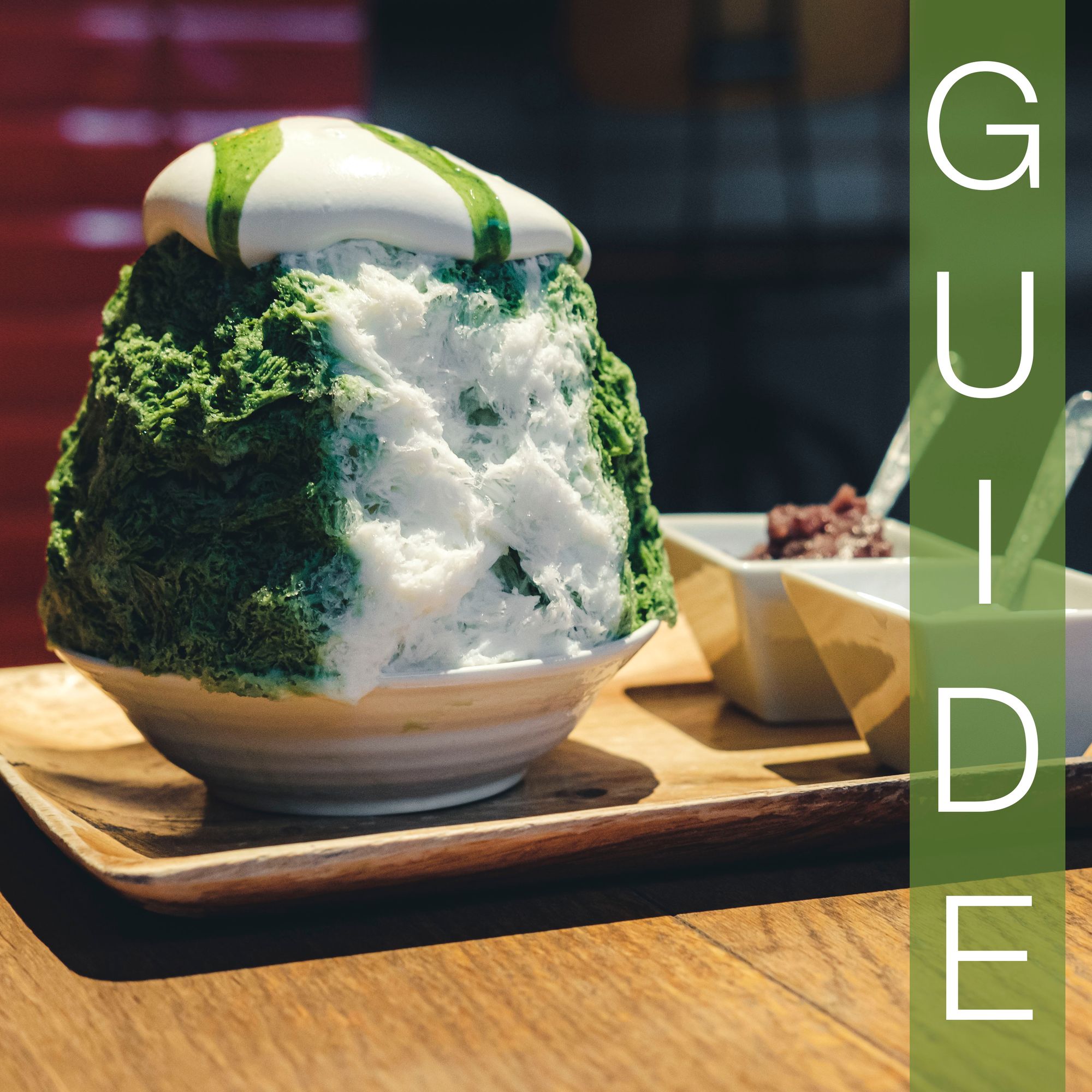 Desserts to Write Home About
Sebastián – matcha kakigori (1200 JP¥)
A Happy Pancake – tiramisu pancake (1480 JP¥)
Flipper's – matcha pancake (~1500 JP¥)
World's Second Best Melon-Pan Ice Cream – matcha melonpan (450 JP¥)
Suzukien Asakusa – varying levels of matcha ice cream (370-680 JP¥)
Sawawa – matcha warabimochi (300 JP¥ for 120g)
Yelo – mascarpone whipped cream kakigori (1000 JP¥ + 100 JP¥ toppings)
Croquant Chou Zaku Zaku – strawberry croquant (~350 JP¥)
Korot Crepe – matcha crepe (259 JP¥)
Mr. Bean – custard cake (160 JP¥)
Starbucks – seasonal purin frappuccino (620 JP¥)
Gomaya Kuki – black and white sesame ice cream (500 JP¥)
Tsujiri – matcha soft serve ice cream (630 JP¥)
Matcha Kakigori from Sebastián
If there is one thing I'd urge any first-timer to schedule in, it's Sebastián in Shibuya. This spot is tucked away in a little nook, away from the main streets, yet, it's a big enough secret that interested diners are lining up before opening hours. Keep your schedule flexible if you're going to Sebastián.
The main treat here is shaved ice. If you can get past the all-Japanese menu, my favourite item was the matcha kakigori. This was presented as a small mountain of shaved ice doused in matcha syrup. The best part though, was the matcha filling that was injected into the shaved ice, giving it extra volume and providing a bitter complement to the sweet snowy flavour.
Who I'd recommend Sebastián for: Anyone who hasn't had shaved ice, kakigori-style.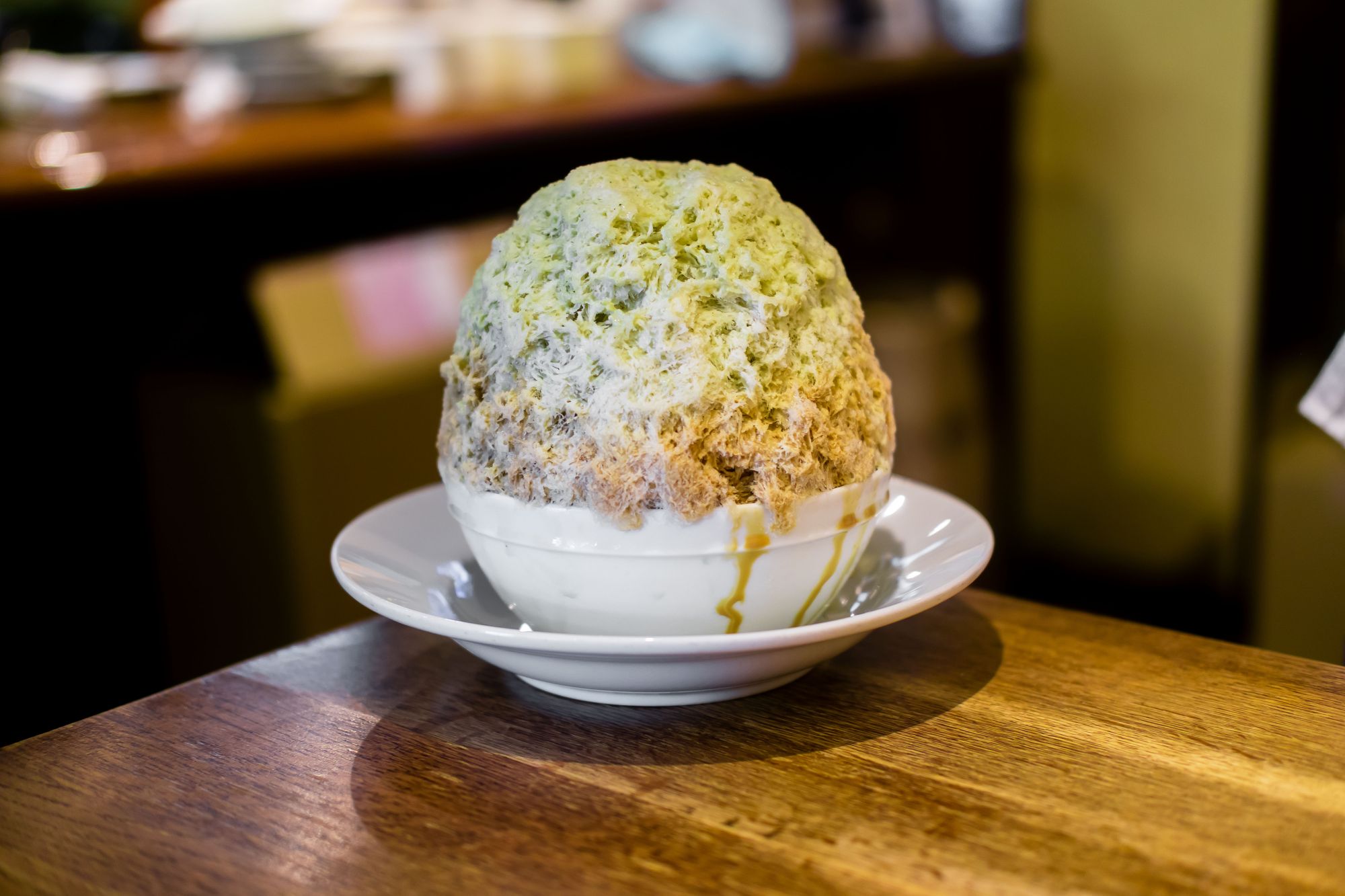 Tiramisu Pancake from A Happy Pancake
Oh man, if soufflé pancakes were not already making their way to North America, both pancake venues would have been numbers one and two on my list. These extra jiggly pancakes are pieces of art that beg to be poked and prodded. The flavour is eggy, decadent, and has just the right amount of sweetness. It's a bummer that because it takes 20 minutes to prepare the pancakes, it's quite a wait to get in.
A Happy Pancake gets the edge over Flipper's because at least in our case, there was a shorter wait for A Happy Pancake than there was for Flipper's, and both restaurants are all about soufflé pancakes.
At A Happy Pancake, we enjoyed a tiramisu pancake. This was an espresso-sprinkled pancake loaded with vanilla ice cream, fresh cream, and chocolate sauce pouring all over the plate. It was a wonderful sight, and even larger pleasure to eat. I'm a big fan of tiramisu in my regular life so this was a delectable treat for me.
Who I'd recommend A Happy Pancake for: Those looking to potentially secure a shorter line than what they'd find at Flippers.
Matcha Pancake from Flipper's
Flipper's appears to be the alternative to A Happy Pancake in Tokyo. Both of them offer Japanese soufflé pancakes, but the availability of tiramisu gave A Happy Pancake the edge for me.
The matcha pancake from Flippers is still something to write home about. The fluffy pancakes are decorated with azuki red bean, fresh whip, green tea ice cream, and green tea ganache. Just like in Western pancakes, a little jar of syrup sits off to the side ready for your deployment. The green tea ganache here was very potent, almost to the point you feel your taste buds dry up. This was my ideal intensity of matcha so I very much enjoyed this pancake after waiting for around 40 minutes.
Who I'd recommend Flipper's for: anyone finding themselves in a busy neighbourhood in Tokyo.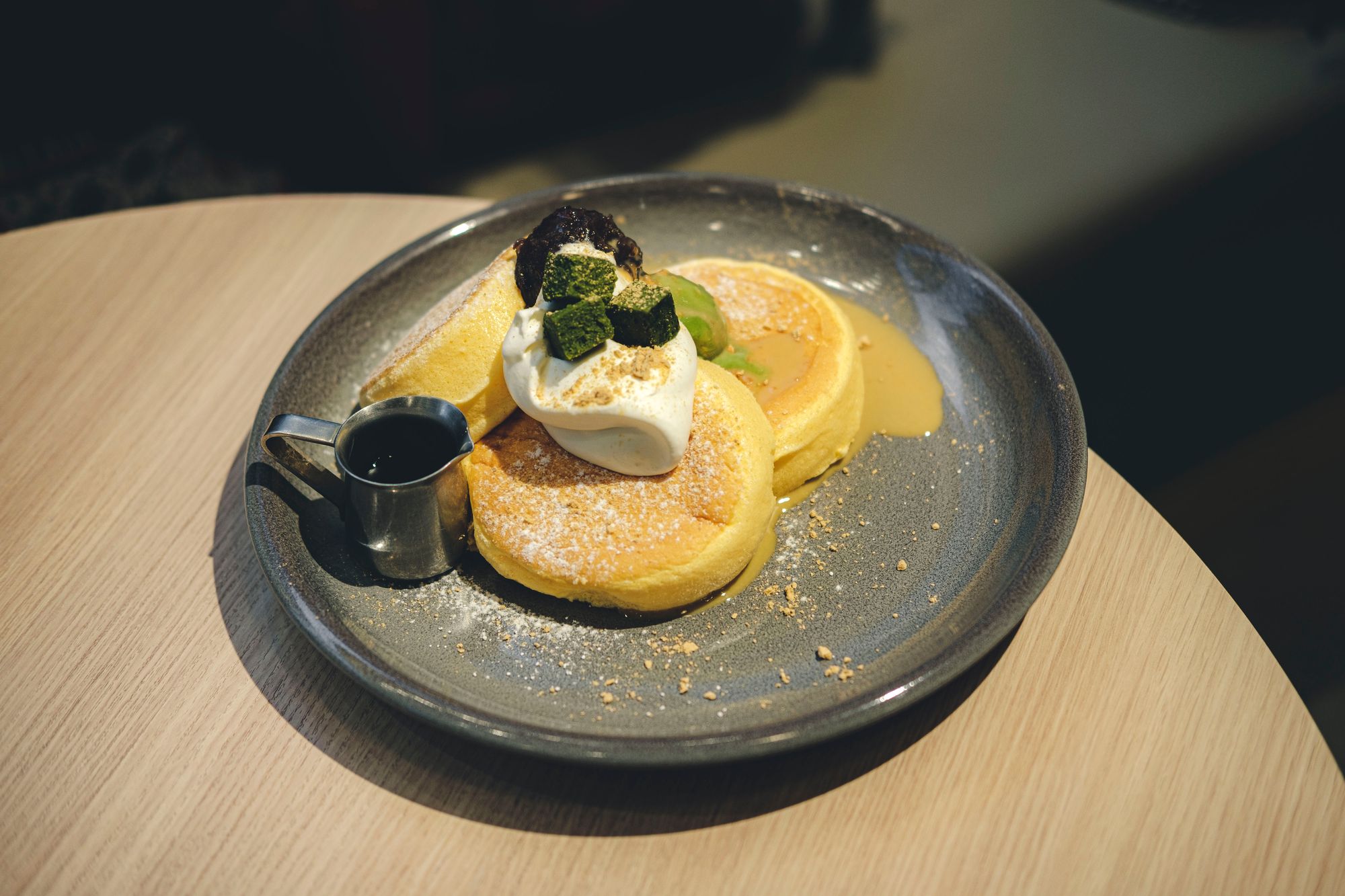 Matcha Melonpan from World's Second Best Melon-Pan Ice Cream
The matcha melonpan is a sweet bun covered in crisp cookie dough scored with hash marks and filled with a block of matcha ice cream. World's Second Melon-Pan Ice Cream is raved about and for good reason – the melonpan is super fresh and perfectly complemented by the hard ice cream which makes a difference. It's more common for Tokyo venues to sell soft-serve ice cream instead. This is a one-trick store that does a terrific job at producing its namesake dessert.
Why is this place called "World's Second Best Melon-Pan Ice Cream"? It's because the owner attributes the best melonpan to be from the sensei who taught him how to make it. My heart is melting already.
Who I'd recommend World's Second Best Melon-Pan Ice Cream for: anyone who's a fan of fresh bread and ice cream looking for a hybrid experience.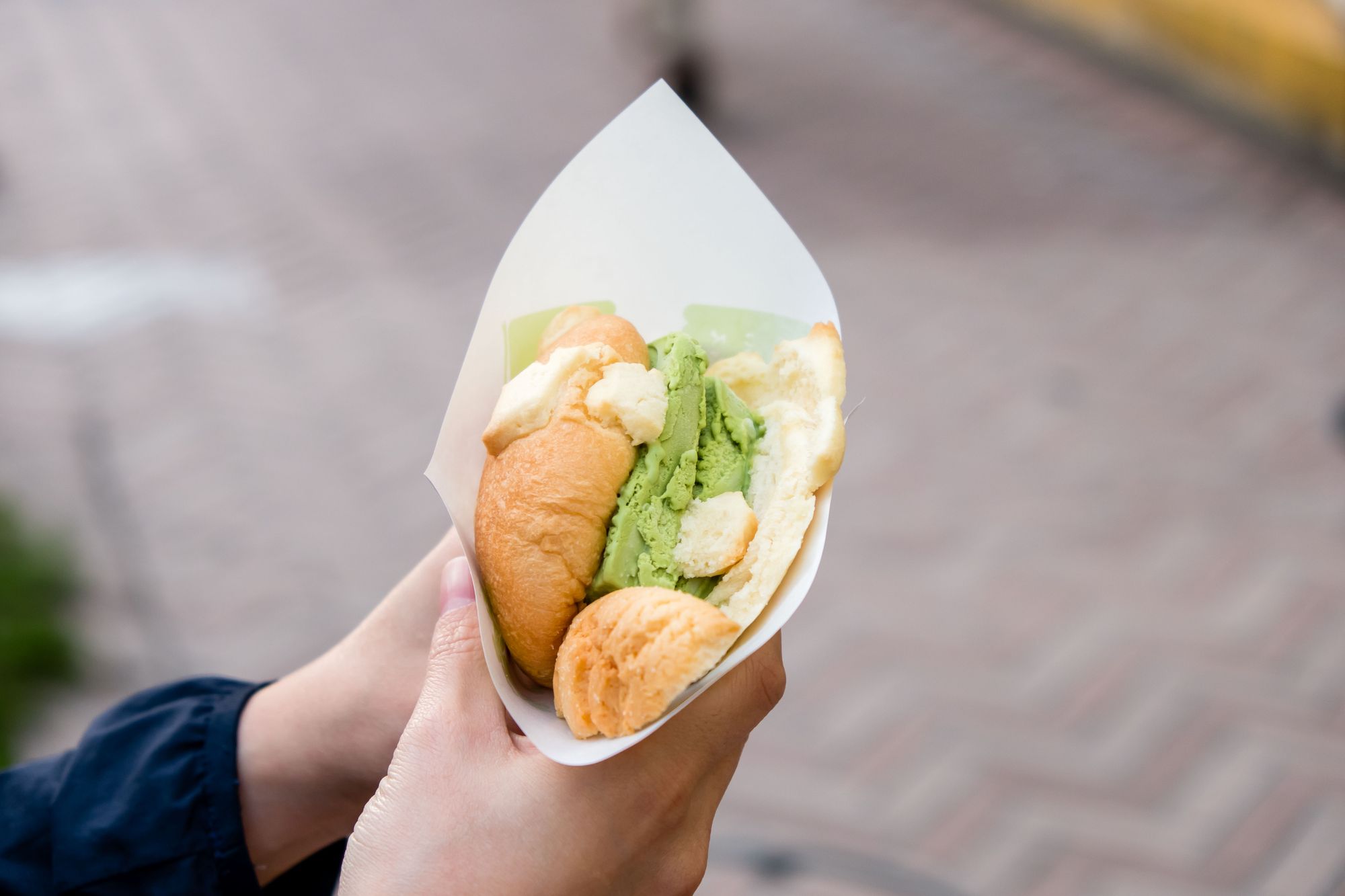 Varying Levels of Matcha Ice Cream from Suzukien Asakusa
To know how much Japan loves matcha, one only needs to visit Suzukien Asakusa. From level 1 through level 7, you can get the entire spectrum of matcha ice cream which in my opinion ranges from something sweet with a little green to something that tastes like bitter seaweed. We opted for the middle at level 4 which was a balance between sweet matcha and bitter seaweed. I probably would have enjoyed level 5 or 6 more as I'm pretty hardcore about matcha.
Who I'd recommend Suzukien Asakusa for: Anyone who wants to test how far they love the flavour of matcha.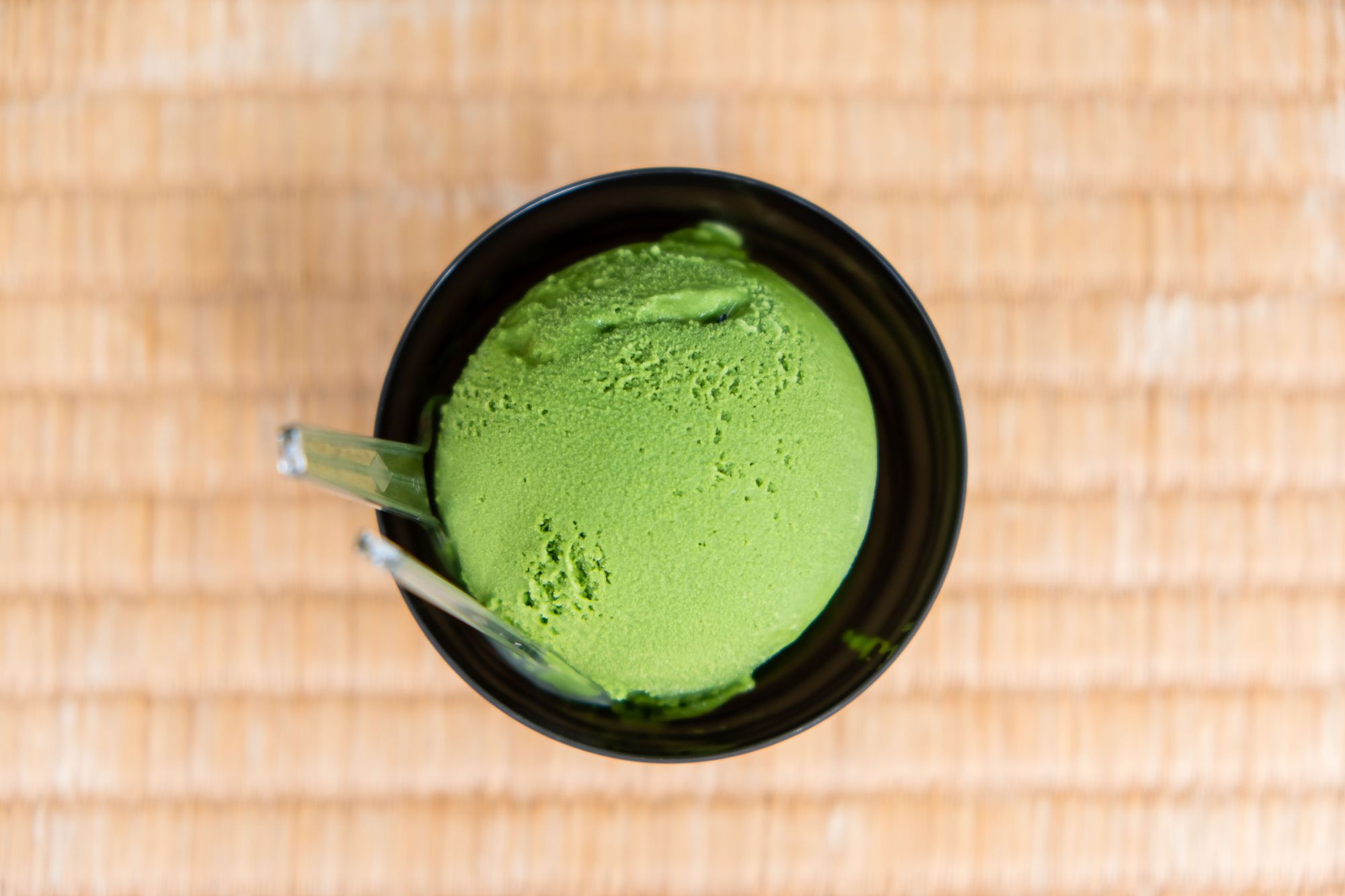 Matcha Warabimochi from Sawawa
If there is one stall you stop at in Tokyo Skytree, it should be Sawawa. This is a matcha-centric shop where you can buy matcha-flavoured mochi sprinkled with, you guessed it, more matcha. The matcha warabimochi is one of many matcha treats on the menu (e.g. soft serve ice cream, parfaits), but I believe the core treat here is the mochi. Each warabimochi was extremely jiggly and just barely held itself together with my toothpick. This was a great snack to keep us fuelled through our exploration of Skytree (i.e. our hunt for "Tokyo banana").
Who I'd recommend Sawawa for: Anyone planning to spend more than a passing glance at Tokyo Skytree.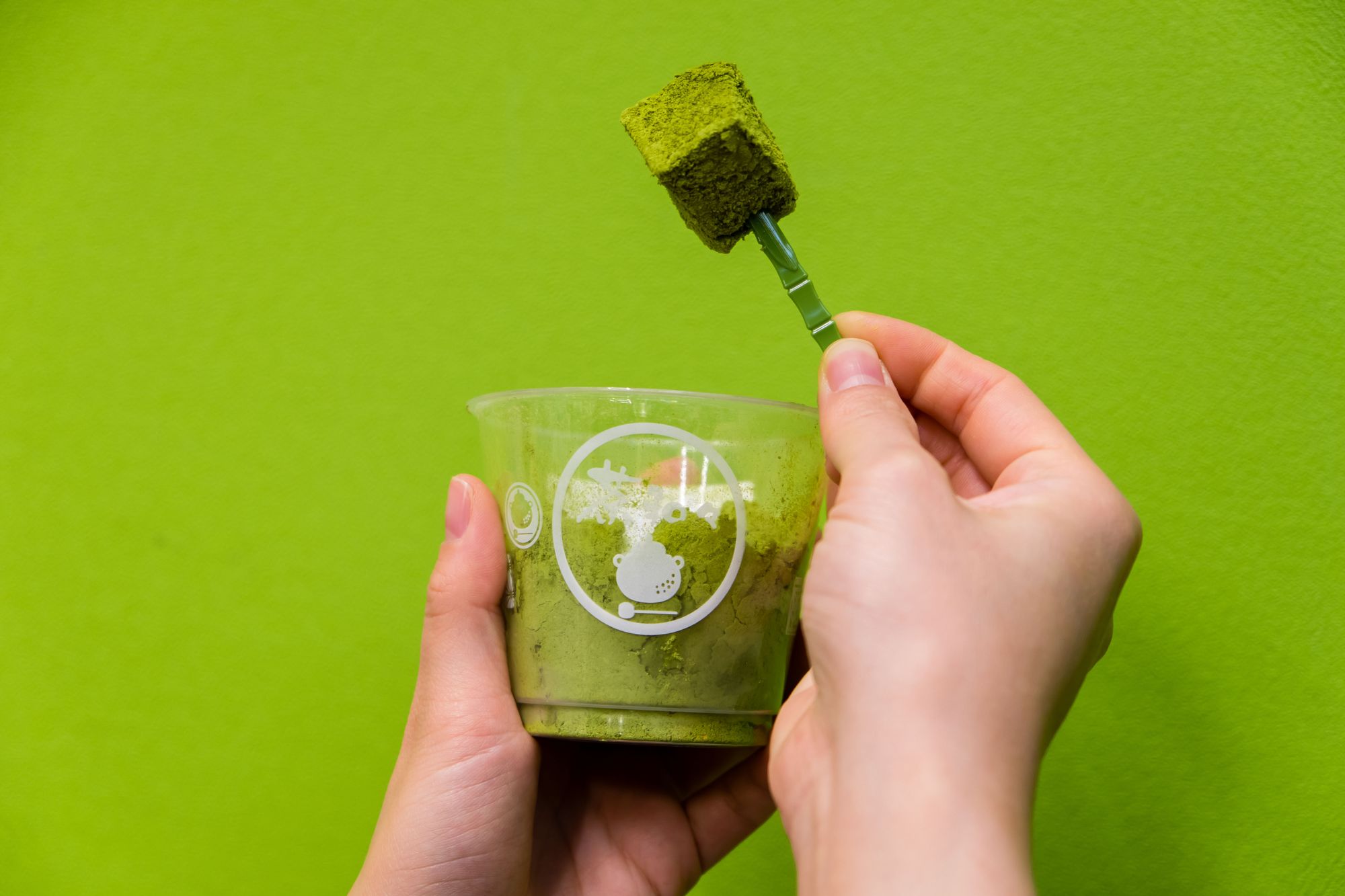 Mascarpone Whipped Cream Kakigori from Yelo
Kakigori from Sebastian might be my number one dessert to write home about, but Yelo deserves a mention too. The mascarpone whipped cream kakigori here makes for an ice cream-like experience to go with your shaved ice, making every bite of snow just a little creamier. As per usual, we chose matcha as our kakigori flavour. For toppings, we opted for shiratama and red bean but the kakigori is definitely what you'd write home about. Yelo has a policy that each person at a table must order a meal, so if you're in a group be prepared to order multiple kakigori or splurge on a hot dog (not recommended).
Who I'd recommend Yelo for: Anyone with space in their stomach for a whole bowl of flavoured creamy snow.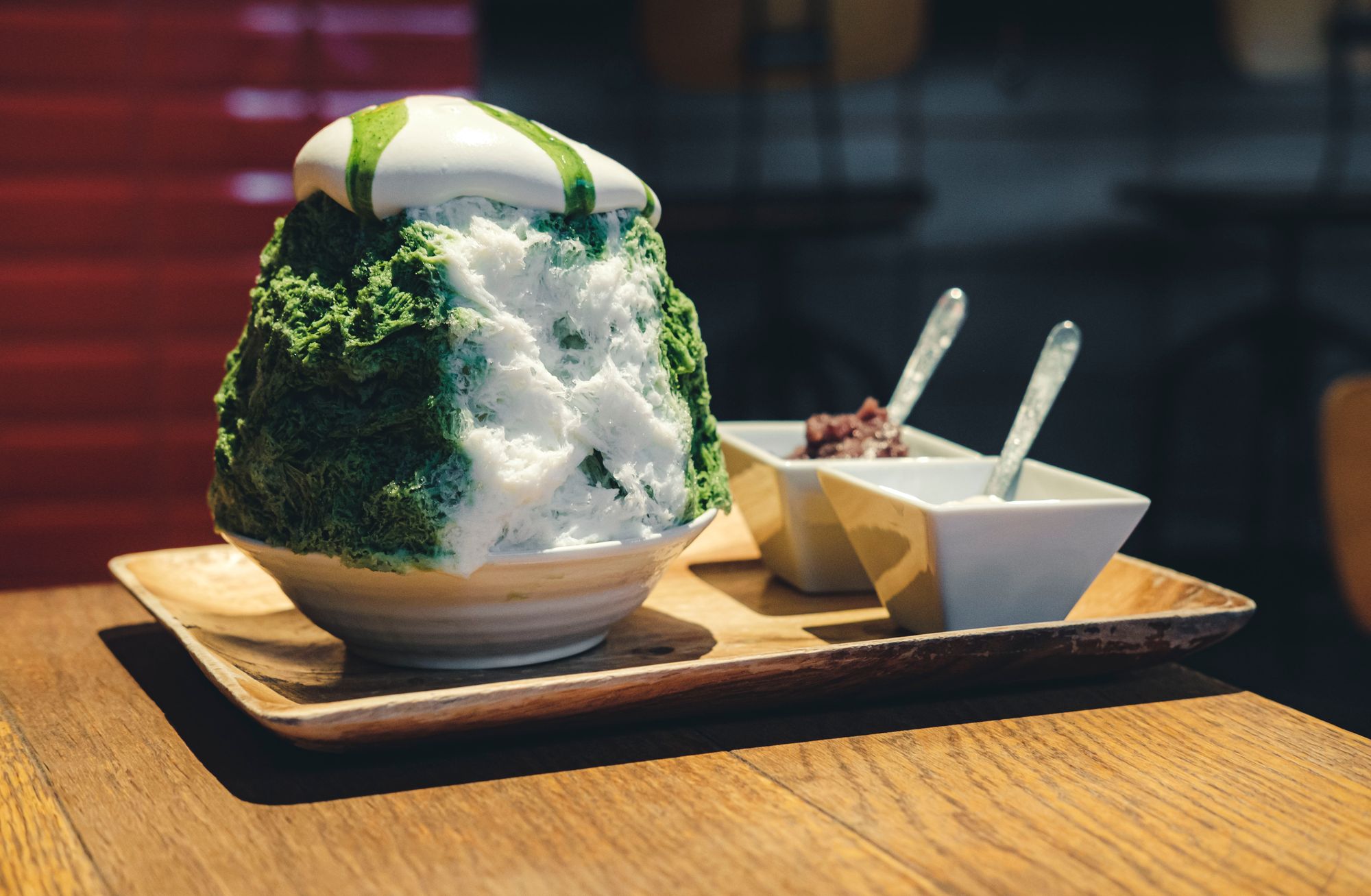 Strawberry Croquant from Croquant Chou Zaku Zaku
Here is an easy snack to nosh on while you're perusing the streets of Harajuku – strawberry croquant. This treat has equal bits of crunchiness and doughiness with a smooth strawberry filling. I'd liken this to some hybrid between a croissant and a Chinese donut with a sweet filling. If you pay close attention, you'll notice that there are even bits of freeze-dried strawberry clinging to the side of the croquant to add some strawberry zest! Strawberries are pretty uncommon in Japan because they don't grow locally, so regular citizens are more overjoyed than Westerners when strawberry shows up on a dessert. The line is a little intense at Croquant Chou Zaku Zaku, but what else is new in Tokyo, right?
Who I'd recommend Croquant Chou Zaku Zaku for: Anyone with time in Harajuku.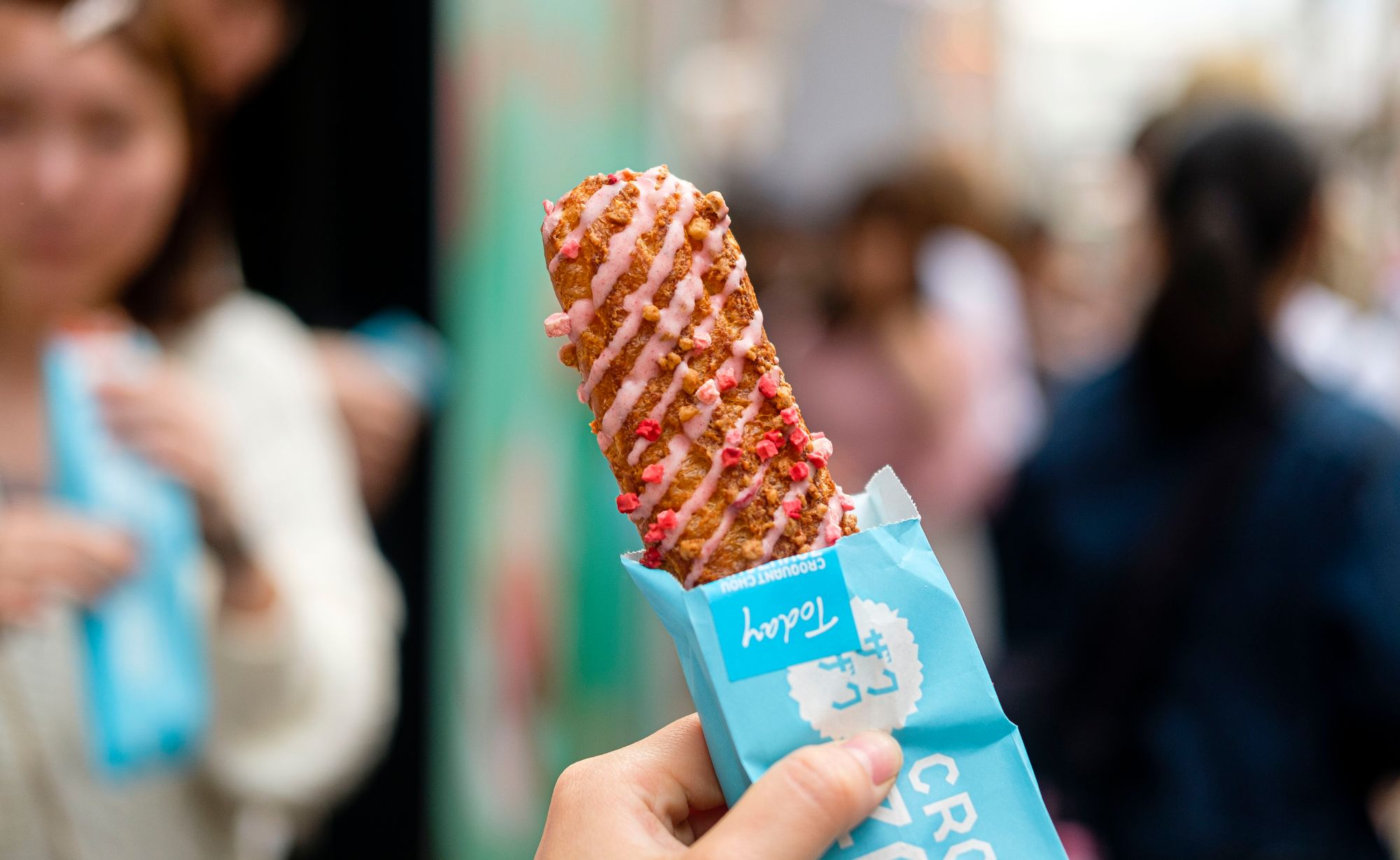 Matcha Crepe from Korot Crepe
To get a feel of the widely-available desserts, look no further than some major intersections and within train stations. Korot Crepe is located in many train stations and offers the cutest little pancake crepes. Available in a multitude of flavours, the pancake crepes have a soft pancake-like skin that is filled with your choice of custard cream before getting folded and sealed up. Like many other desserts I'd write home about, we opted for the matcha crepe which had a green tea custard and red bean paste filling.
You'd think this makes for a great grab-and-go dessert in a train station but nope. Japanese etiquette dictates that walking and eating is rude and makes you stick out like a loose end. Thankfully, Korot Crepe had a nearby trash bin and had some space to the side to enjoy their pancake crepes.
Who I'd recommend Korot Crepe for: Those who can't be bothered to use a fork and knife for their sweet crepes.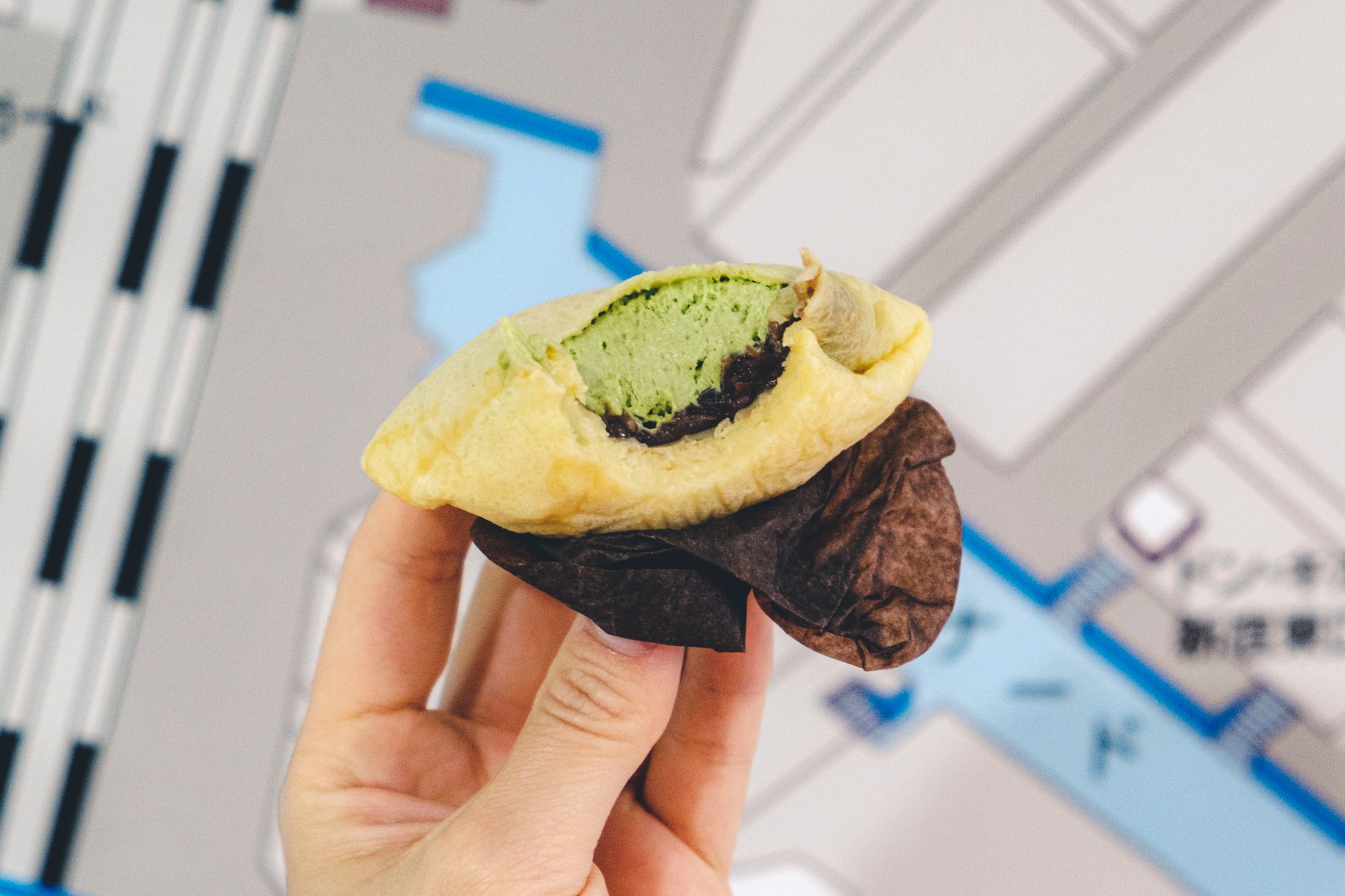 Custard Cake from Mr. Bean
There is a lot to love from Mr. Bean for 160 JP¥. The custard cake is a wheel-shaped piece of grilled dough filled with your choice of filling. Matcha was a choice for custard cake but we opted for the regular custard cream for a change. This was a soft and delightful piece of hot, cakey dough that we stopped by for a snack before proceeding into the Shibuya Foodshow for more eating. It's a pretty cheap purchase yet still gets you into the culture of feeding yourself at train stations.
Who I'd recommend Mr. Bean for: Casual dessert lovers where you wouldn't go out of your way to find something, but if it were something noteworthy and widely-available, you're in.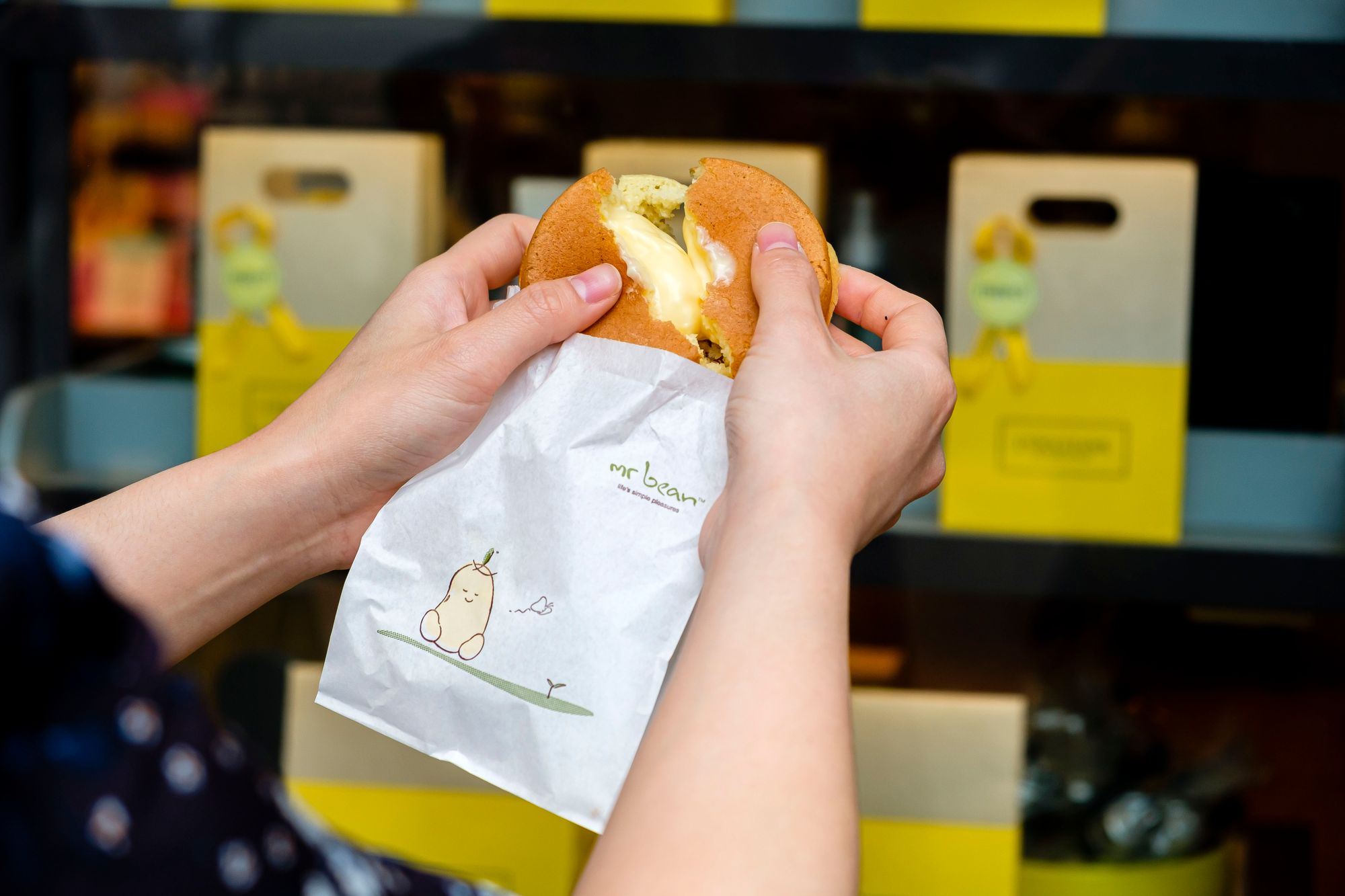 Seasonal Purin Frappuccino from Starbucks
You can't go anywhere in the world without seeing Starbucks (okay, except most of Africa), so why fight the power in Tokyo? During our visit, the seasonal drink was a purin frappuccino which was whipped cream and milk mixed with pudding. The result was a custardy and caramelized swirl of creamy goodness in the iconic Starbucks plastic cup.
Yes, it was hella busy in this Starbucks too, much like the rest of Tokyo, much like the rest of the world. And for reference, frappuccinos are more expensive in Tokyo than they are in Vancouver. I'm guessing there is an exotic vibe to the American coffee chain appearing in Japan.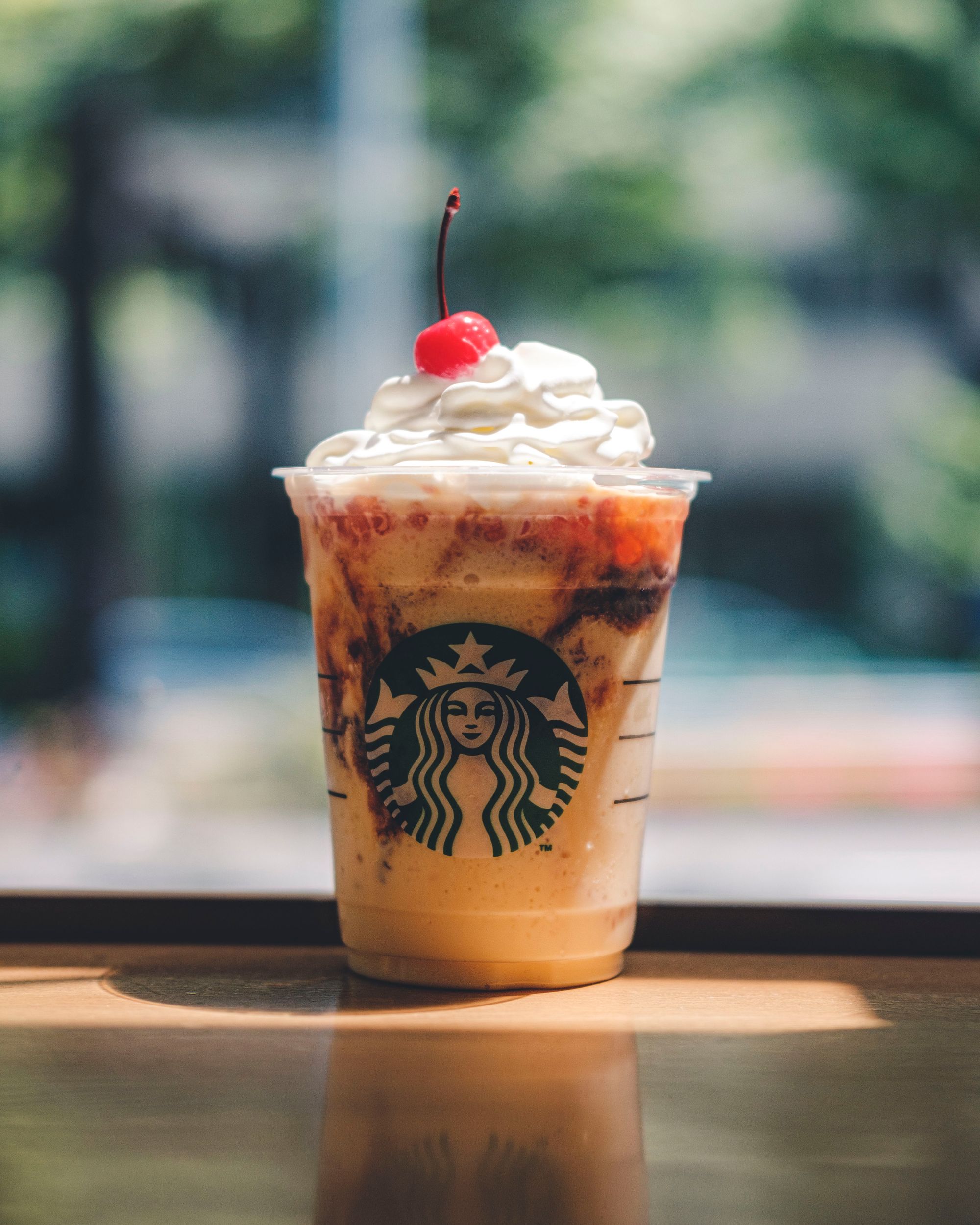 Black and White Sesame Ice Cream from Gomaya Kuki
Gomaya Kuki gets on this list more for its delicious sesame flavour more than the fact that they sell ice cream. It's a pretty tiny scoop for the yen. Between the two sesame flavours, I have to recommend the white sesame ice cream flavour over the black sesame. If you're visiting from a large North American city, there is a good chance that there already exists an ice cream vendor in your city that offers black sesame in which case the white sesame variant should be higher up on your priority list.
Who I'd recommend Gomaya Kuki: Anyone who's a fan of ice cream and looking for a new way to experience sesame.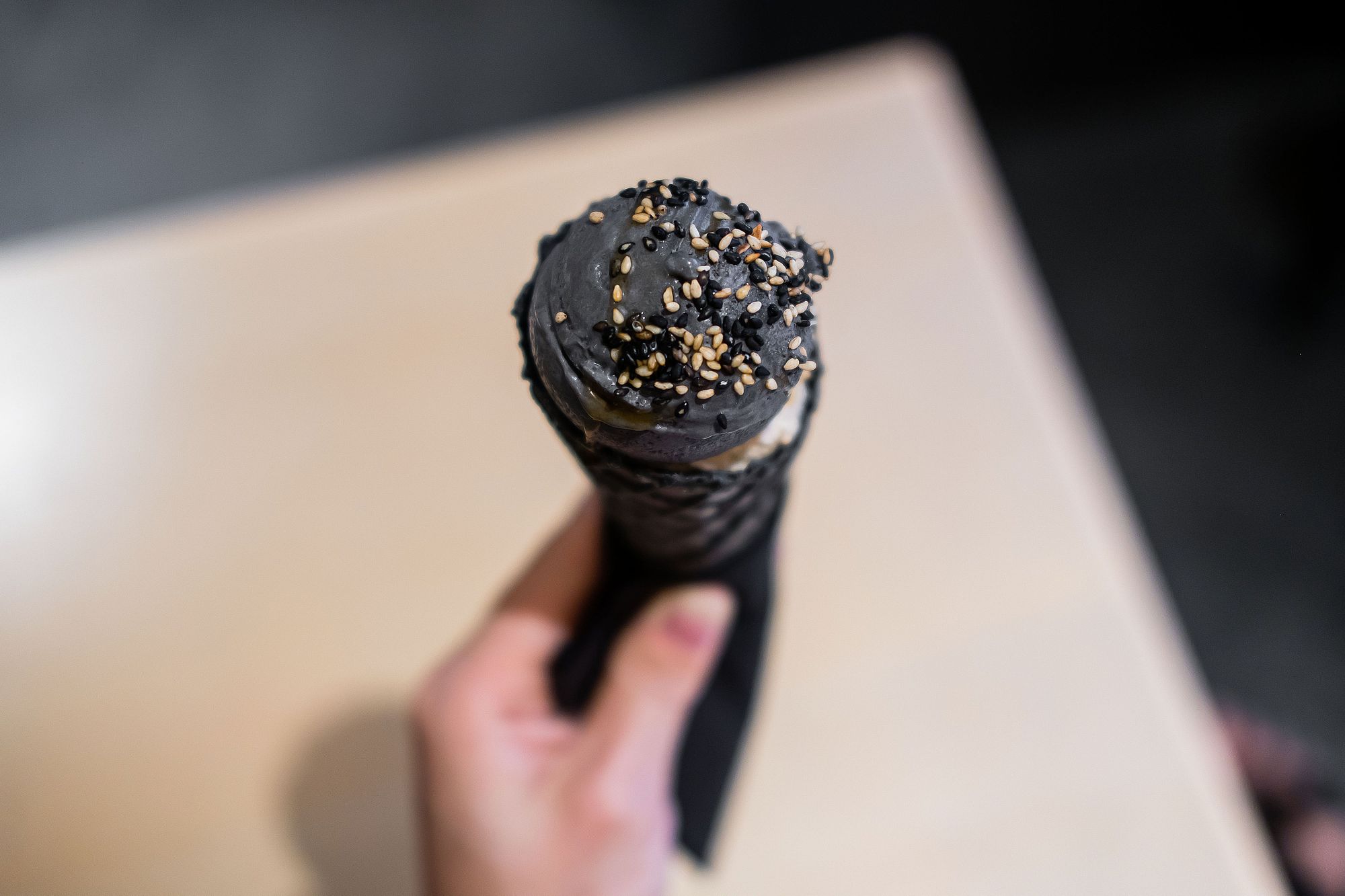 Matcha Soft Serve Ice Cream from Tsujiri
If there is one dessert that permeates all of Tokyo, it is matcha soft serve ice cream. This treat can be found in convenience stores (konbini in Japanese terms), cafes with a dessert menu, and pretty much every food basement (food hall in Japanese terms) in Tokyo. I'd say it's almost a cultural rite of passage to get yourself a swirl of this classic Japanese dessert. At Tsujiri, you can choose from a few different grades of matcha. This is a similar system to Suzukien, the difference being that Tsujiri is exclusively soft serve. Matcha soft-serve ice cream isn't something to write home about but I thought the opportunity to try different grades of matcha (read: sweet to bitter to straight-up seaweedy) made Tsujiri more interesting to stop by when we were shopping through Ginza Six.
Who I'd recommend Tsujiri for: Anyone who hasn't had the full bitterness of matcha soft serve ice cream in their home country.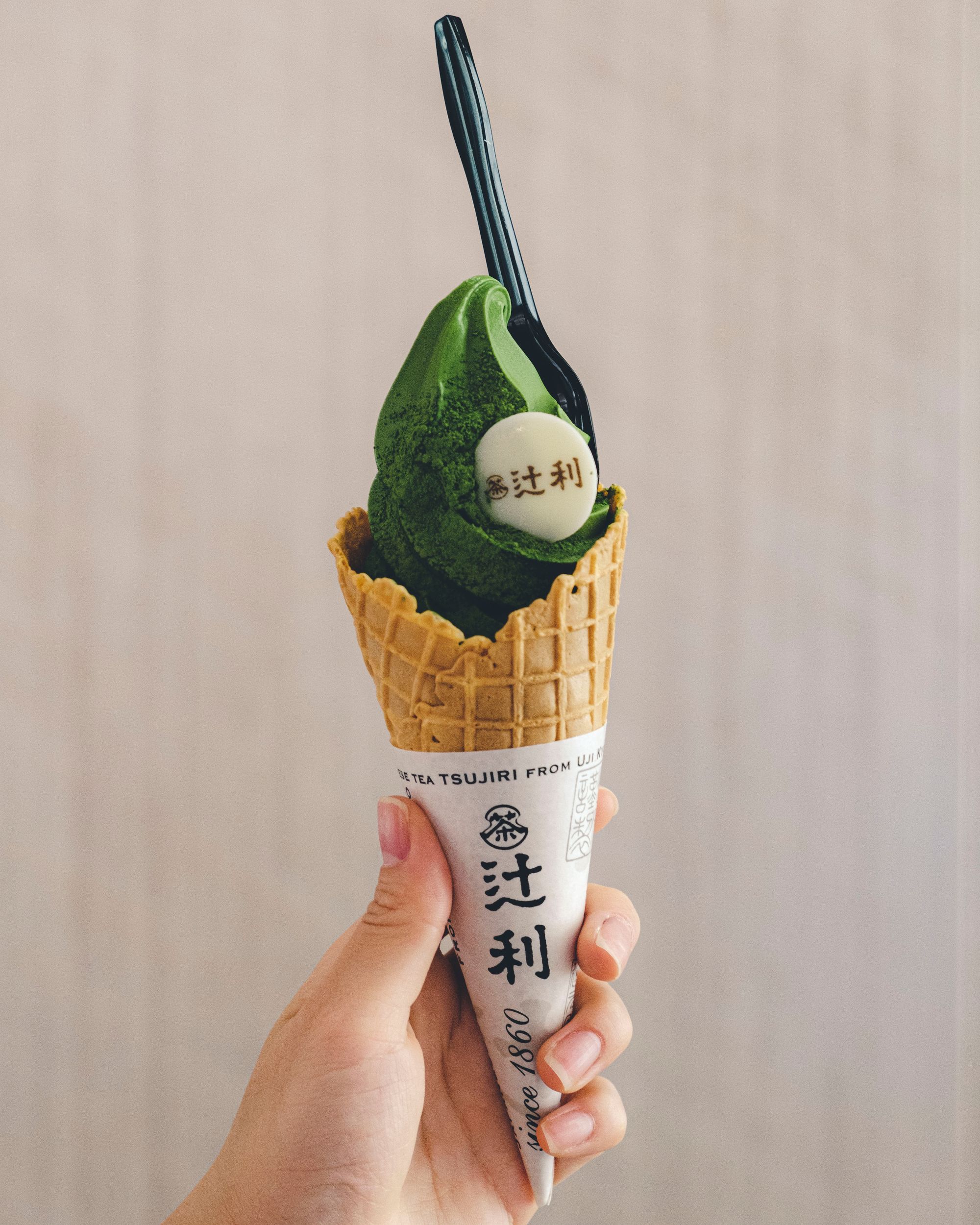 Final Thoughts:
There are a lot of desserts to think about while visiting Tokyo. Team Tastic was in Tokyo for 14 days so we had the luxury of spreading everything out in between our jaunts to all the sights and various shades of Tokyo. There is so much to eat and drink in Tokyo so you may have to make some hard decisions if you're only stopping by for a few days.
Let me know on social or in a comment if there was a dessert excluded from the list that you think is worth writing home about. For more coverage on my Japan trip, read up on the Japanese restaurants I would write home about, and maybe more importantly, the restaurants I would not. Happy travels!