District Eleven is not just another Vietnamese spot in Mount Pleasant. It's also not just a copy of Anh and Chi a few blocks down. This is a spot that wants to be fun, open late, and full of fun vibes. If there was an izakaya add-on to the traditional pho and bun bo hue vibes most people want from a Vietnamese restaurant, District Eleven is the place to be, and I'm looking forward to another happy hour.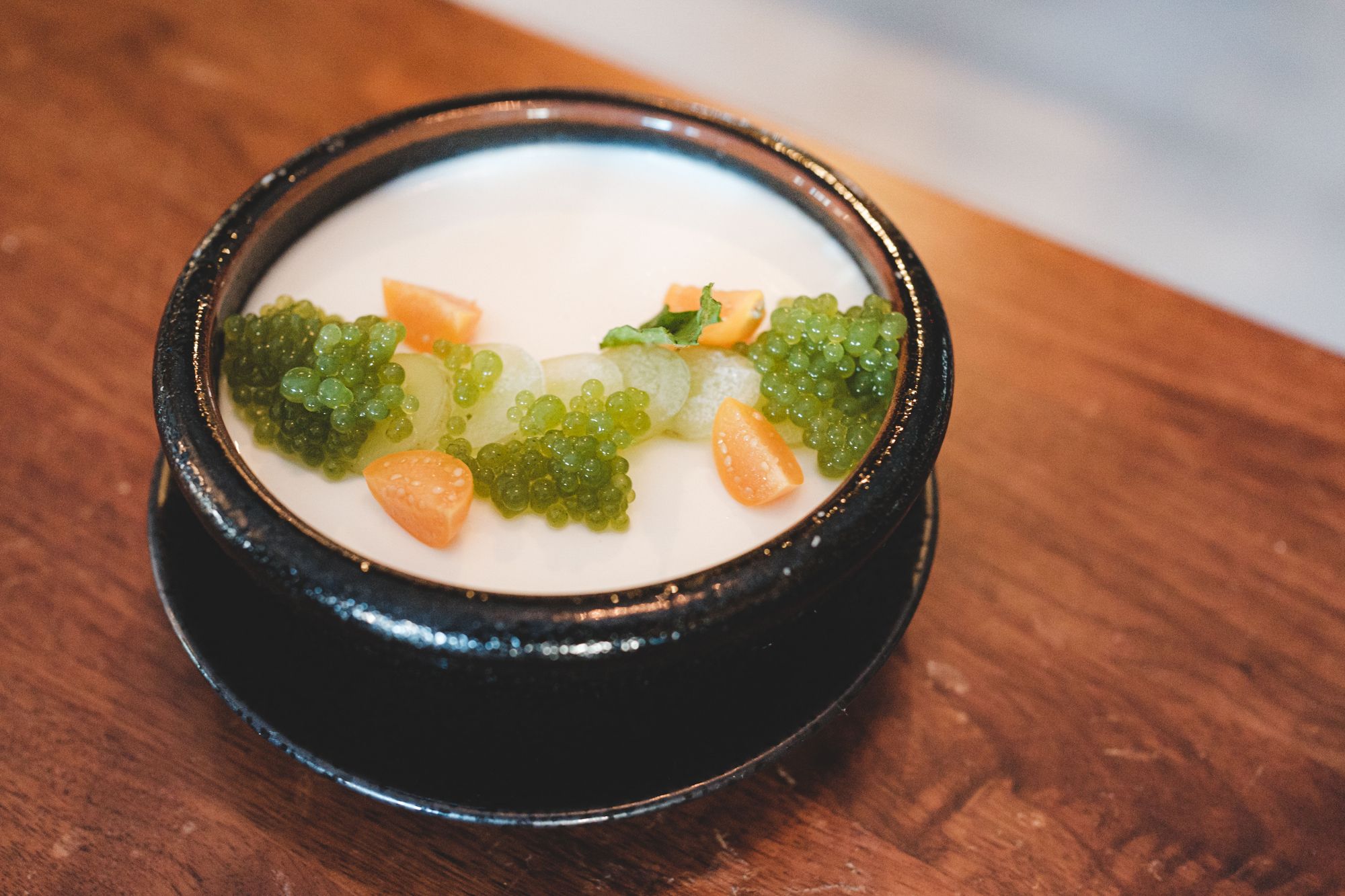 Team Food Soc came here for Happy Hour which runs from 5-7pm, which by the way is very generous, and I had a great taste of the following:
Banh Xeo Ebi Tempura ($11)
Creamchi Udon ($18.50)
Truffle Nuoc Man Wonton ($8.50)
Bo Kho ($16.50)
Yuzu Panna Cotta ($10)
The Banh Xeo Ebi Tempura proved to be the highlight of their innovative menu. This tantalizing creation is a Vietnamese take on prawn tempura, where the prawns are enveloped in a deep-fried banh xeo wrap, imparting a delightful turmeric kick. Dip it into the tangy and sweet nuoc mam sauce, and your taste buds will dance with joy.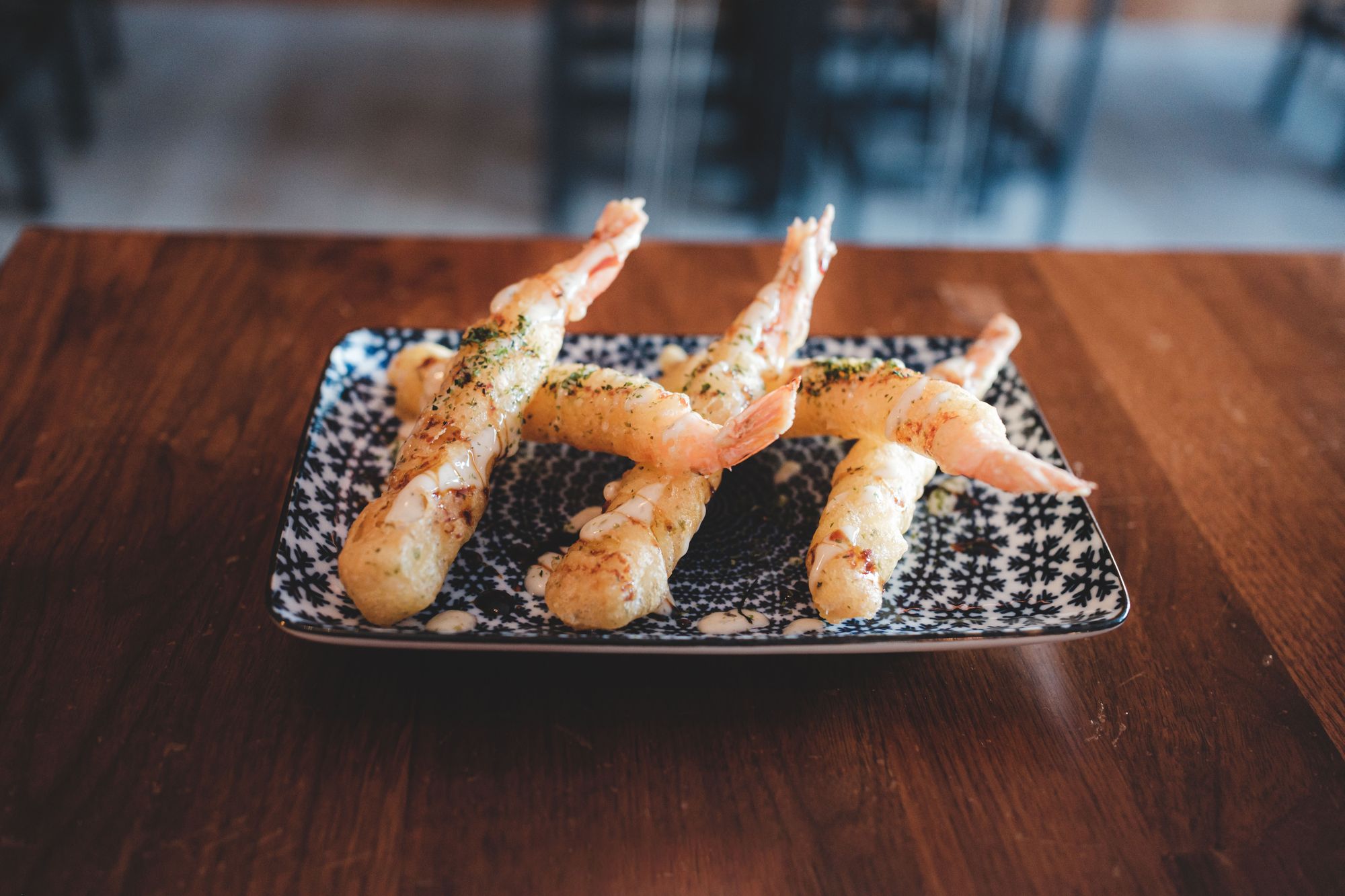 Next up was the Creamchi Udon, a fusion dish that combined the creaminess of udon with the bold flavors of kimchi, tobiko, and mussels. Though less Vietnamese in nature, this Japanese-inspired pasta delighted my palate with its smooth, slightly briny taste. I note that I missed the side of rice that was supposed to accompany the cream sauce, an oversight on my part as I forgot to inquire about it at the time. You shouldn't have to, but make sure you ask for your rice if it doesn't show up with your creamchi udon.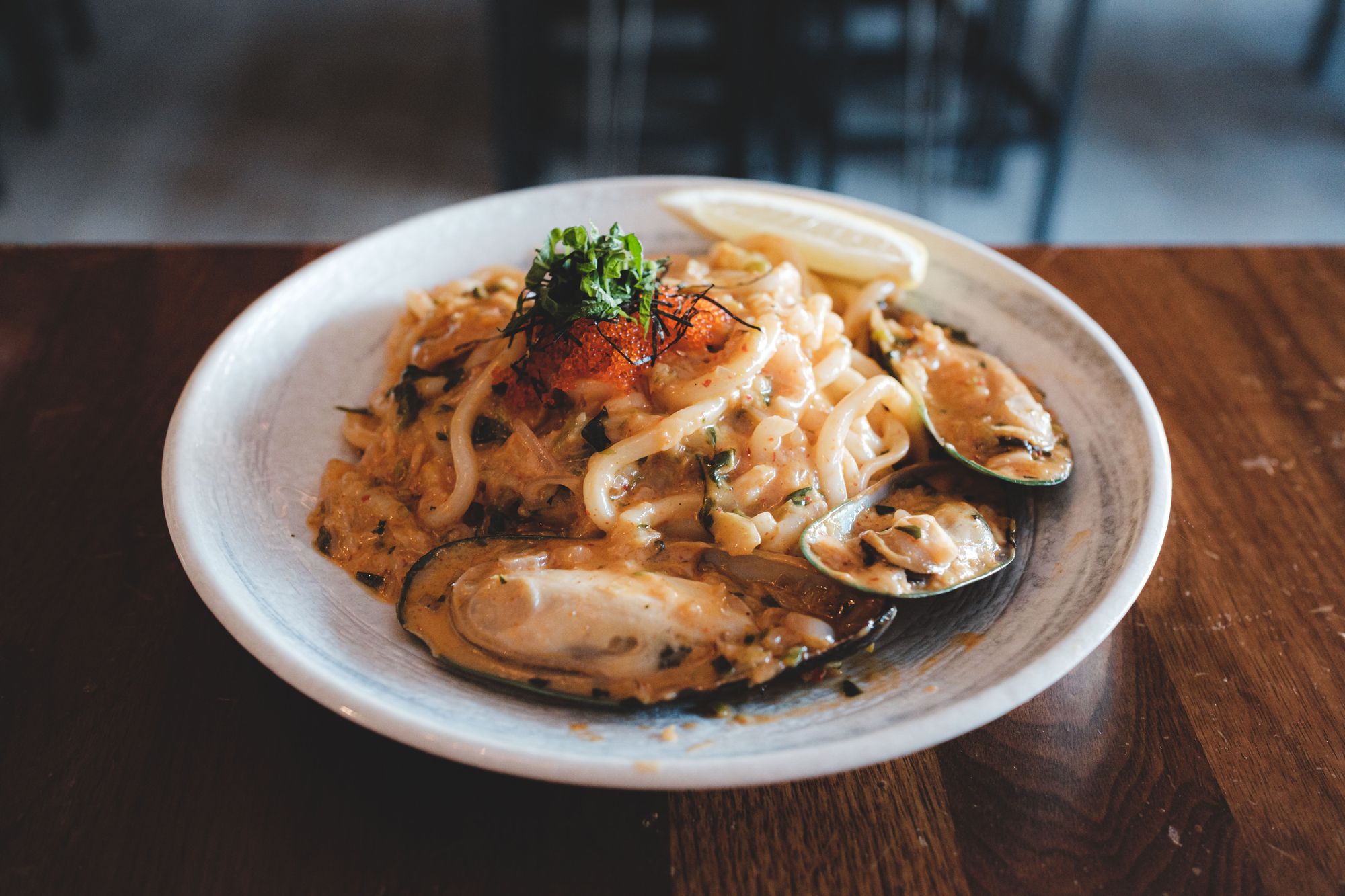 The Truffle Nuoc Mam Wonton, a Chinese-Vietnamese hybrid, while enjoyable with its luscious coating of nuoc mam sauce, left me yearning for a more pronounced truffle flavor. It seemed that only a touch of truffle oil had been added to the nuoc mam sauce, which left room for improvement.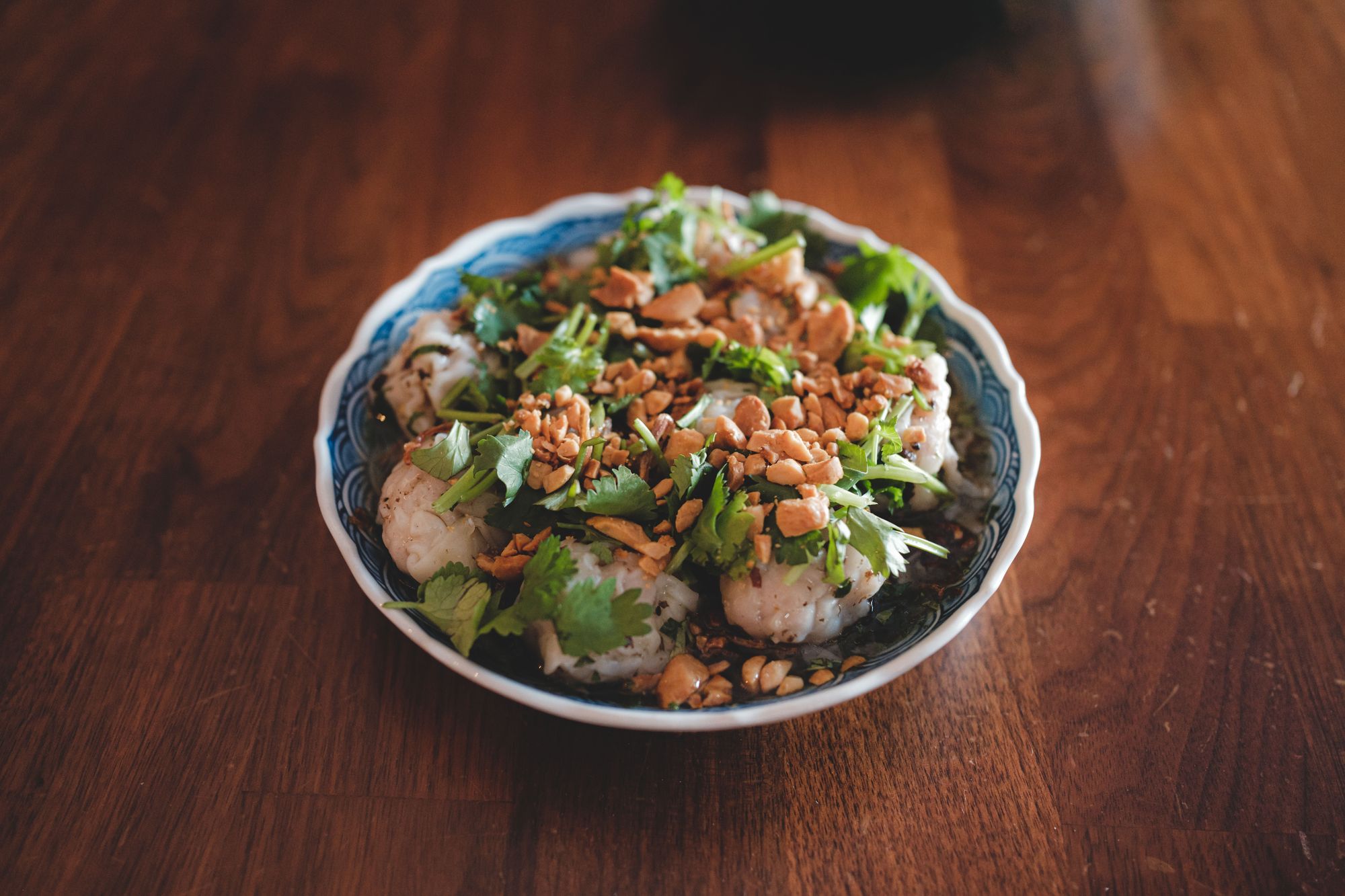 For a more authentic Vietnamese dish, we opted for the Bo Kho, a tantalizing combination of AA brisket, beef belly, tendon, and carrot, served with a side of bread for dipping. The beef was expertly cooked to perfection, although the carrots were a tad too firm. Ideally, I would have preferred them to be soft and easily edible without the need for much chewing. This broth was also quite oily on its own. I think more bread is required to serve as a vessel for the broth into your stomach.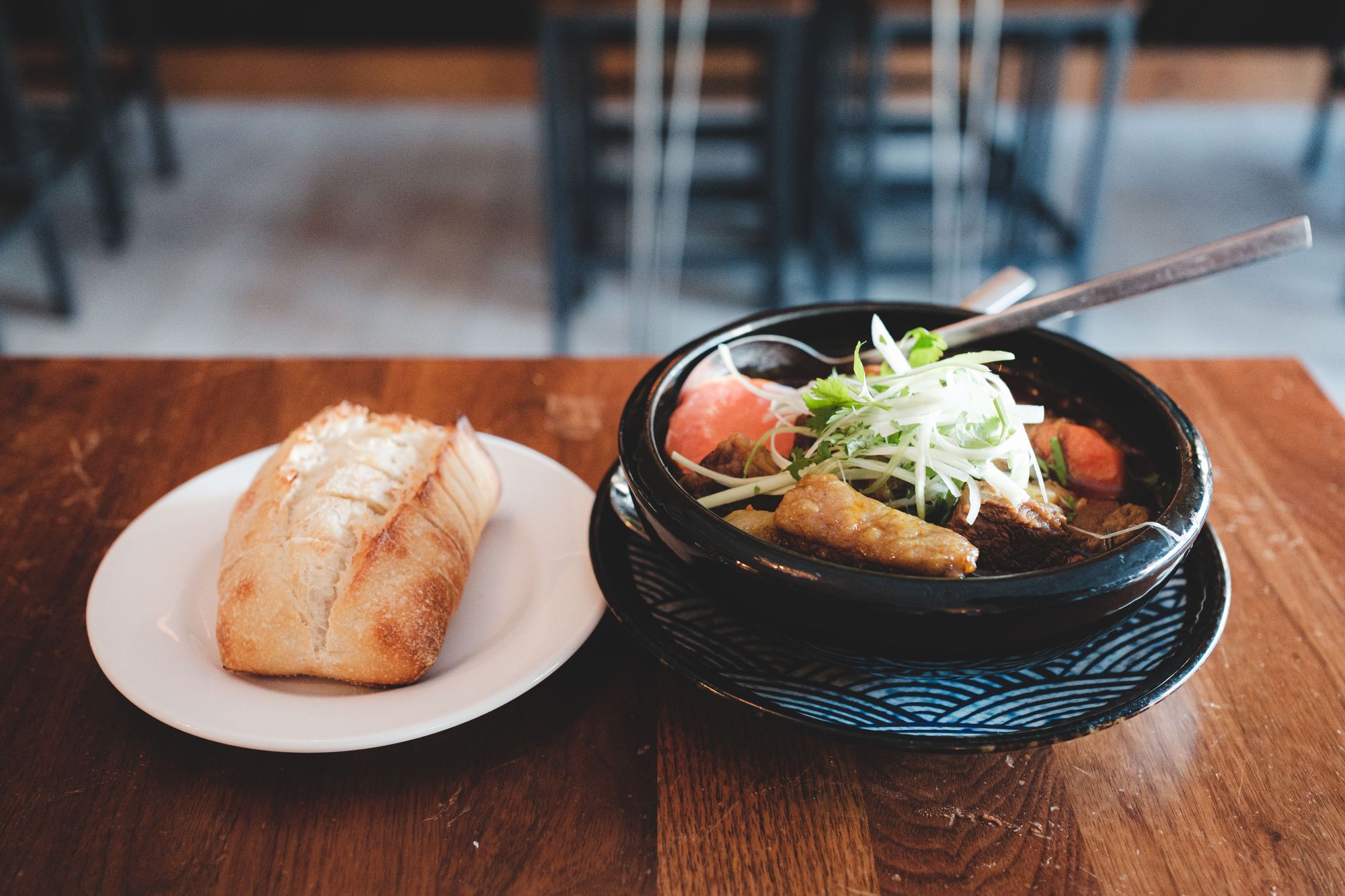 For dessert, we were most interested in the Yuzu Panna Cotta, which was a smooth cream dessert adorned with shiso jelly balls on top and I kid you not, it looked like an exotic fish pattern. The actual panna cotta did not have as much yuzu flavour as I would like so I would be curious about the apple miso pie if I am ever visit again.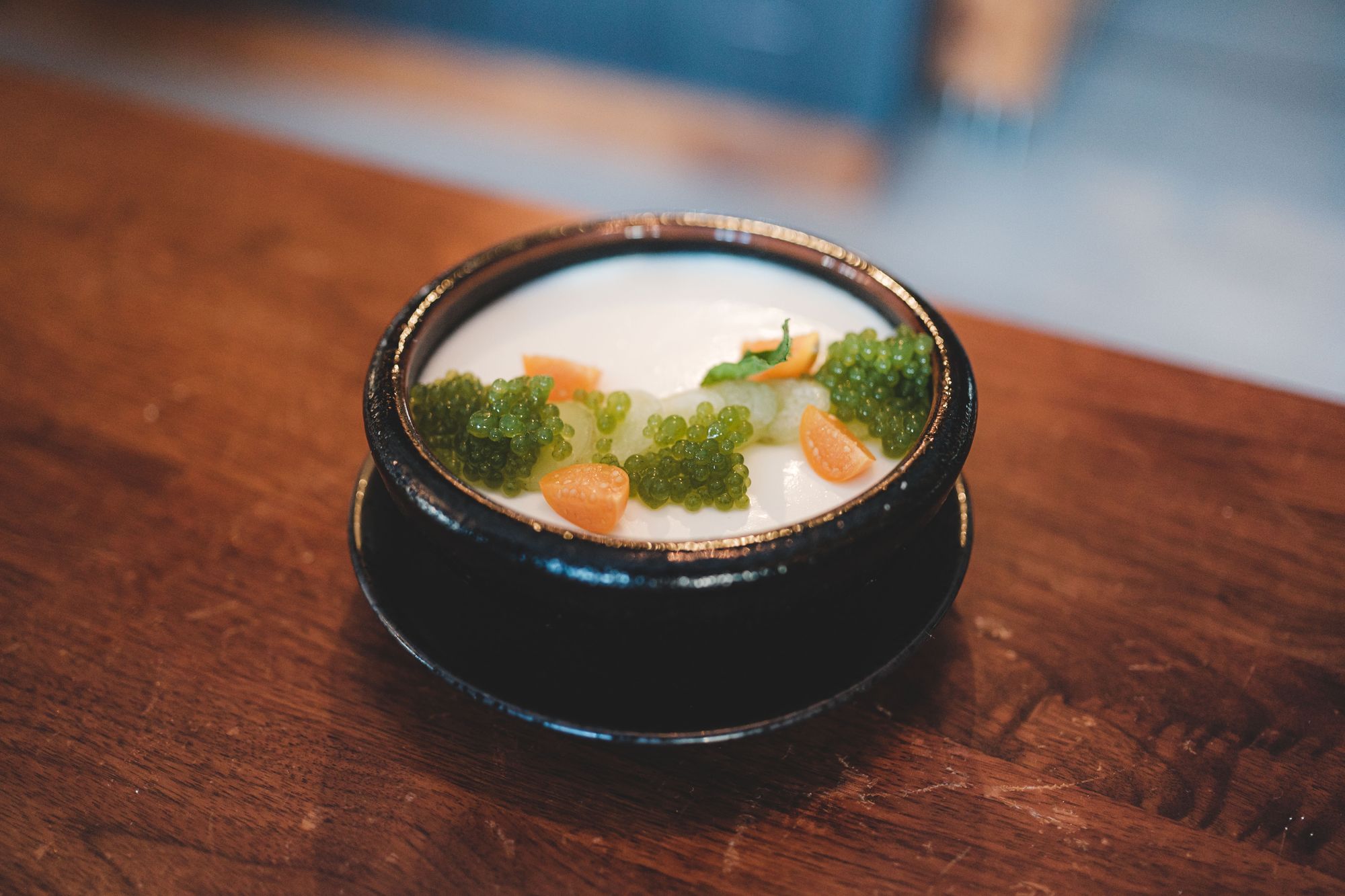 Vibes:
Beyond the delectable cuisine, District Eleven exudes an electric atmosphere that sets the stage for a truly memorable dining experience. The music initially sets a pleasant ambiance, gradually building up to a lively beat around 6:30pm. It's evident that this establishment aims to come alive and captivate guests until its late closing time at 2am. The spacious dining room, with seating for approximately 80 guests, features bar stool seating, which may not be ideal for extended periods. If possible, I recommend snagging a regular table by arriving early. As the sun sets, the glossy black decor enhances the luminosity of the few interior lights, making for a captivating atmosphere that I'm sure fits well with late-night drinking.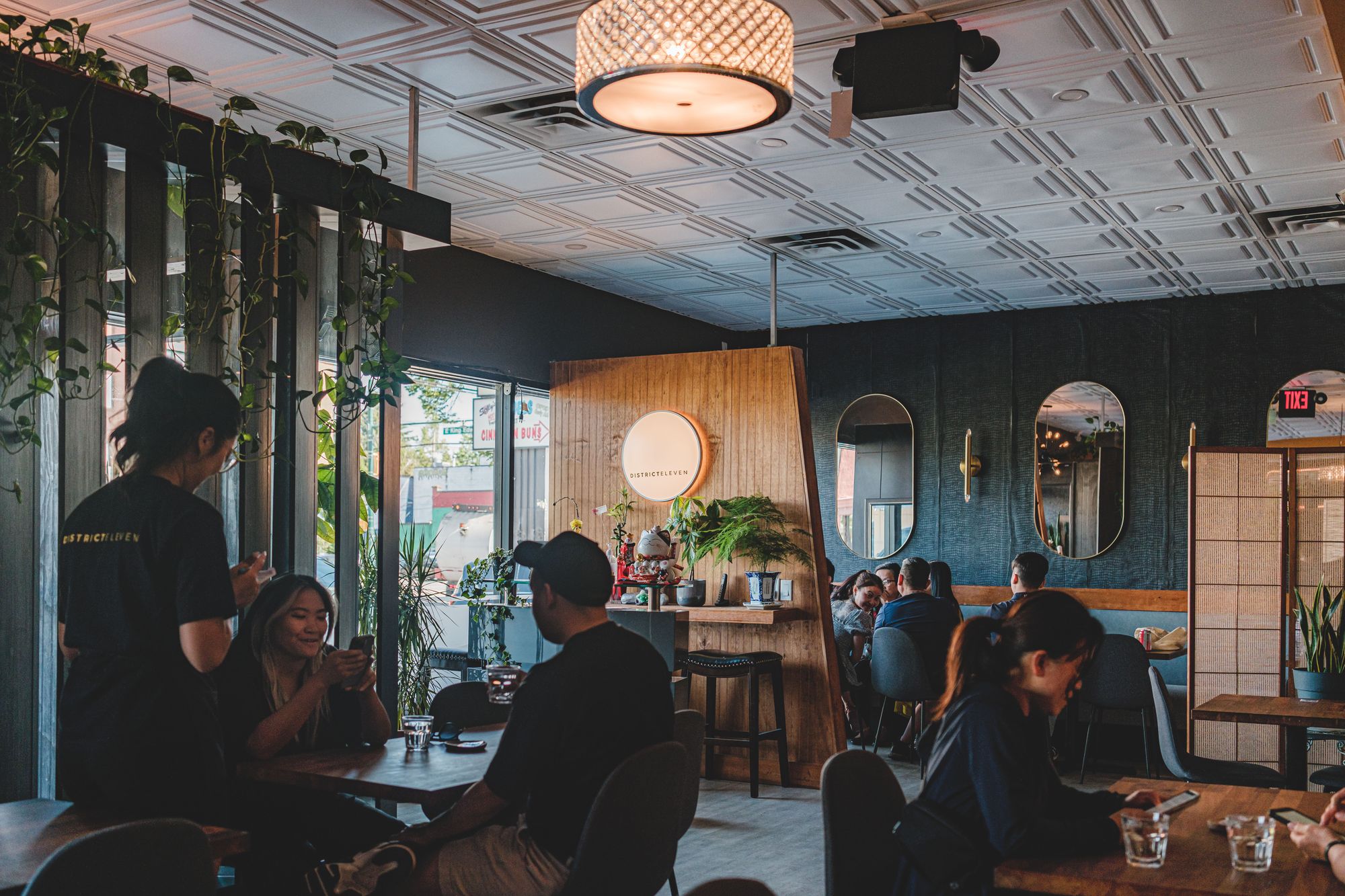 Service:
Service is awesome at District Eleven. The server came to check up on us multiple times during our stay and the water fill-ups were infinite. Food took about 10-15 minutes to stop popping out of the kitchen and remained consistent as we continued to order our way through to dessert. We made a reservation for 2 at 5pm on a Saturday but it wasn't really needed. However, by the time we left at 7, the place was completely packed, so I'd recommend a reservation in the later hours of the evening.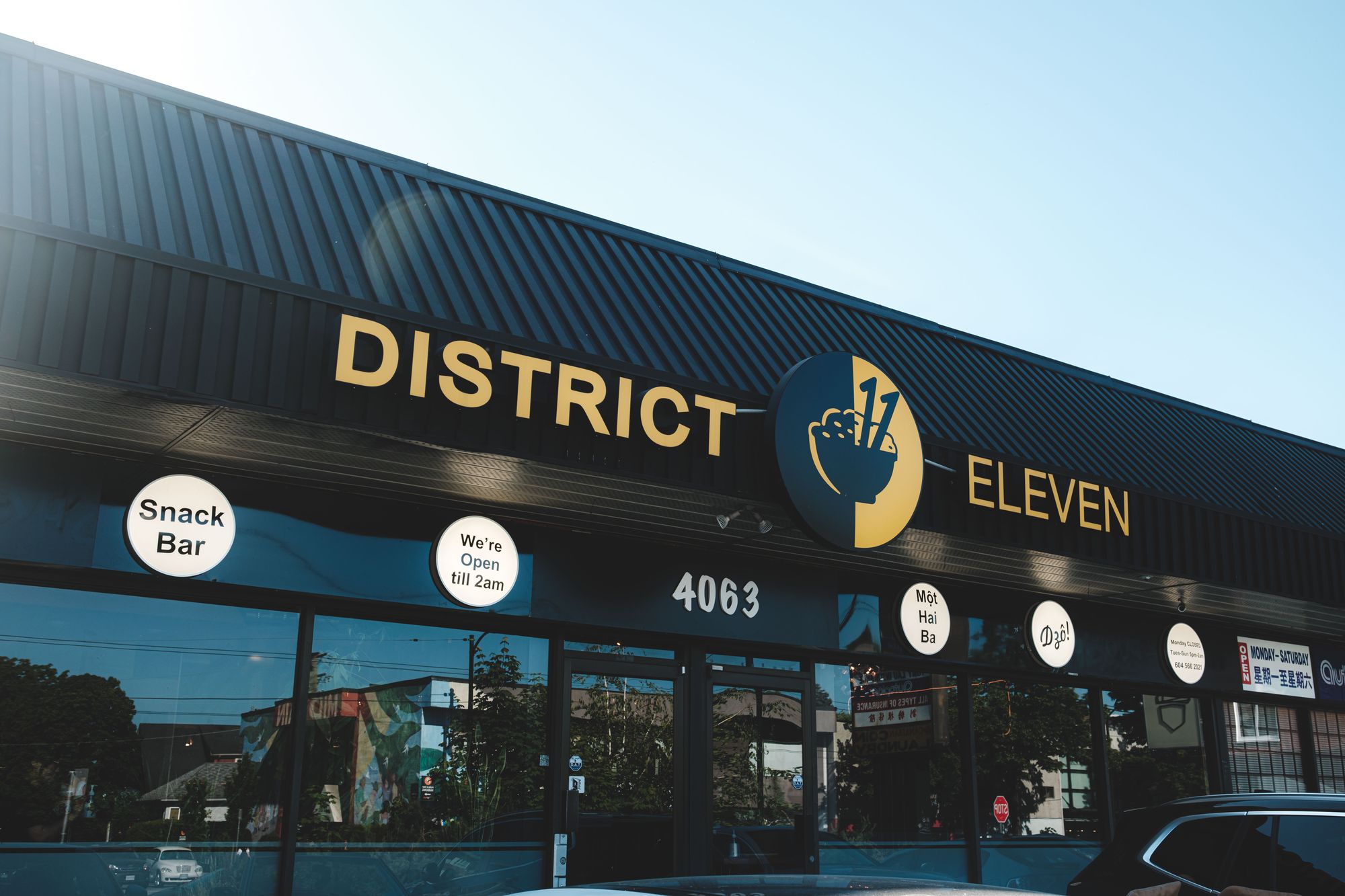 Final Thoughts:
One-liner: From the mouthwatering izakaya fusion food, to the energetic ambiance and impeccable service, District Eleven truly stands out among its contemporaries
Highlight: Banh Xeo Tempura
Price per person: $35-$70
Would I go back? Yes for happy hour.