Discovering hidden gems in bustling neighborhoods is always a delight, and West Vancouver's neighbourhood around Lighthouse Park is no exception. Nestled in a small nook though is Isetta Cafe Bistro, an homage to the famous Italian-BMW microcar crossover. Join me as we delve into the newly rejuvenated space and uncover what awaits on your next visit.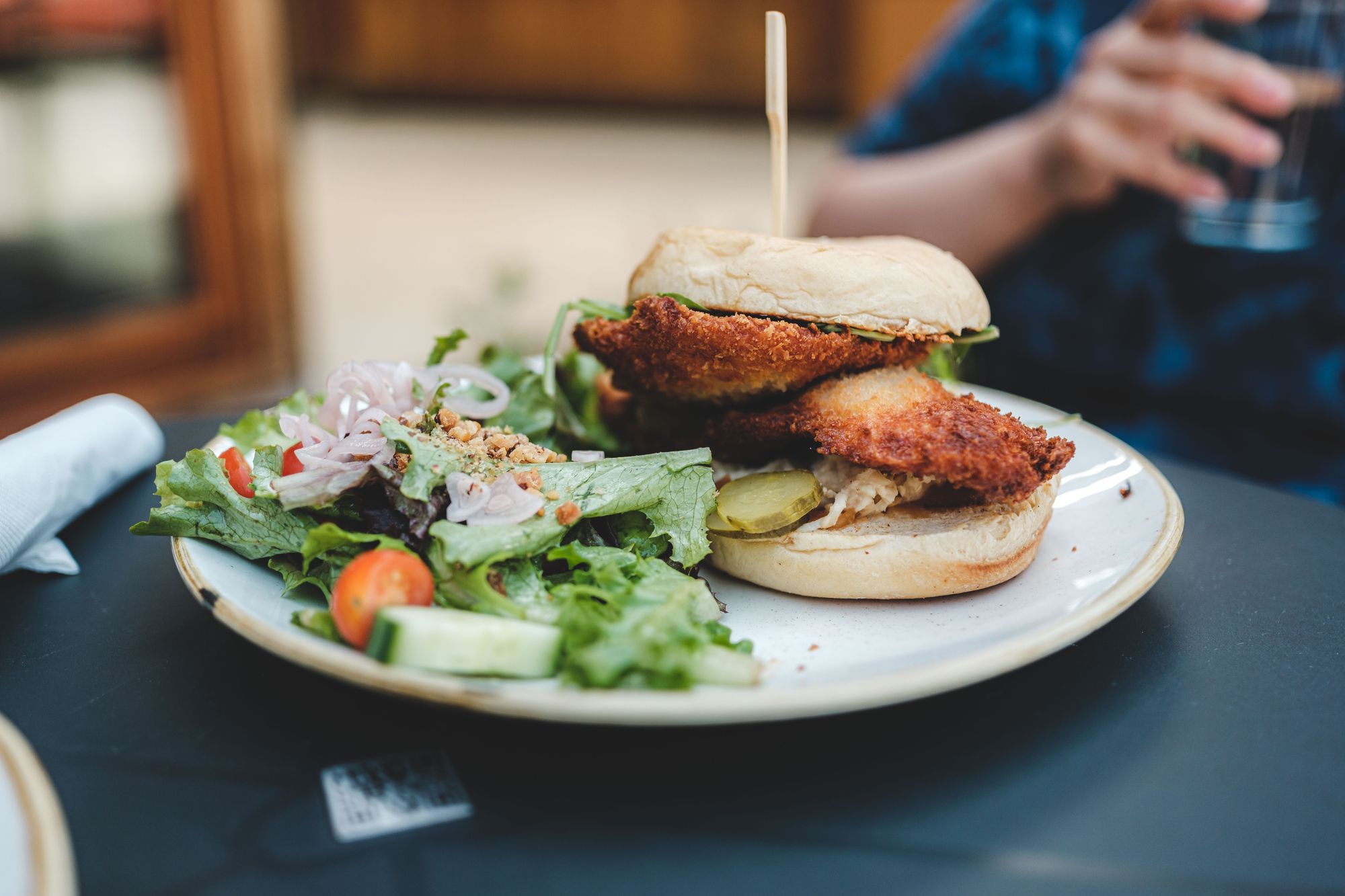 Food and Drink:
Team Tastic came here for a post-hike lunch and I had a great taste of the following:
Cortado ($4.35)
Pork Schnitzel Sando ($21)
Isetta Burger ($22)
Special mention must be made that Isetta Cafe is probably the only place in the 604 offering counter-service arctic char. This is peak West Vancouver charm.
The cortado was a standard serving of espresso (sourced from Detour Coffee) but with less milk than a latte so I could 1) save money, and 2) experience more espresso flavour. This was a sour espresso that packed a lot of tang. I think this is a result of its natural decaffeination at origin. The coffee wasn't bold enough to list a swiss water decaf process on the website which I've personally found to be a good way to make decaf retain good flavour notes. Maybe skip the decaf on your visit.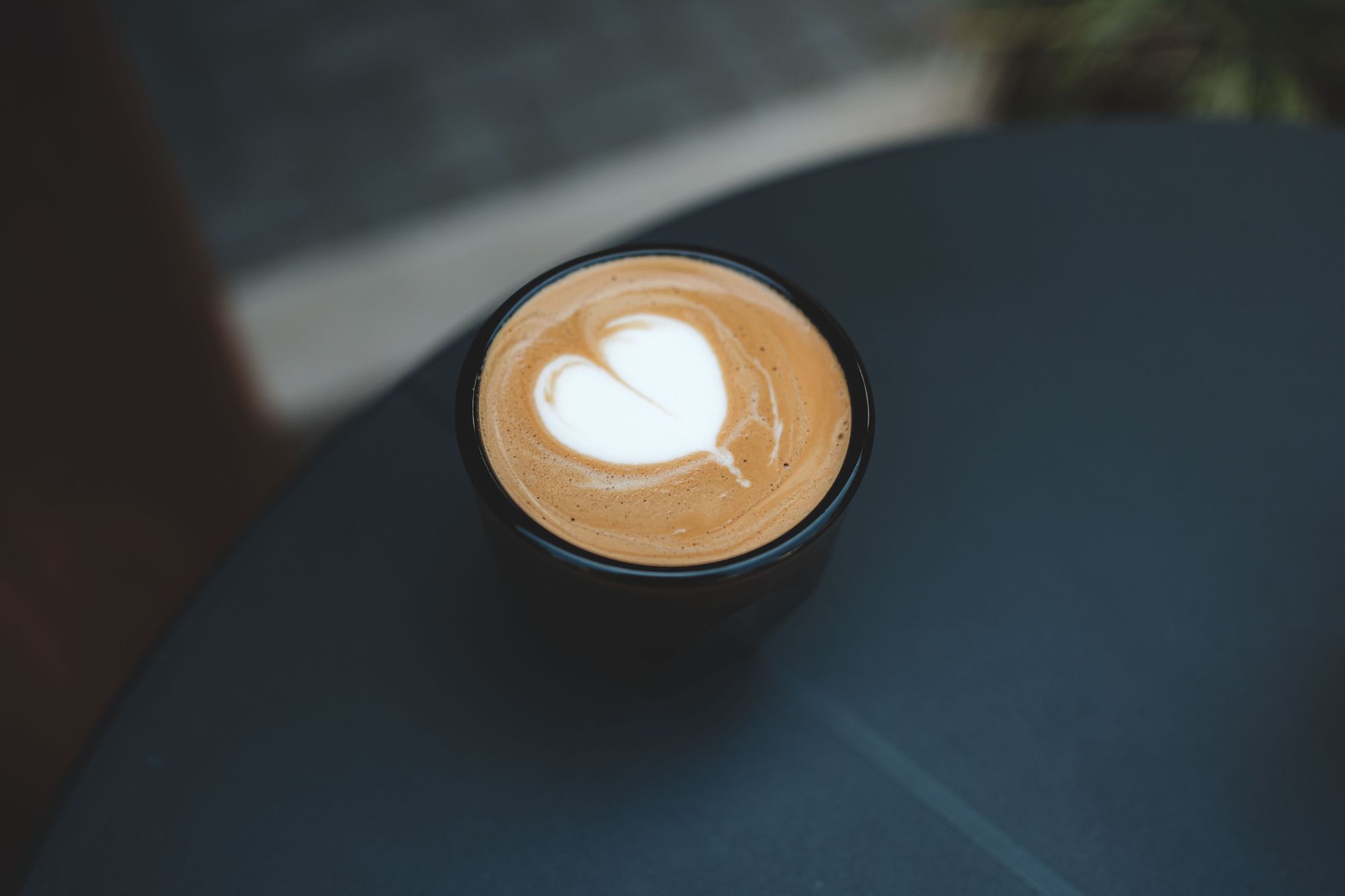 The pork schnitzel sando was served with an apple butter-infused celeriac remoulade, but you wouldn't know that just by reading the menu in the cafe. The schnitzel had a fine crunch and is actually two layers between a potato bun. Crazy how these days the Vancouver Christmas Market will charge you about the same for arguably less schnitzel but this is the world we live in. This schnitzel is worth the order.
The Isetta burger generated mixed opinions within our group, but personally, I found it to be a delight. The doughy potato bun harmoniously melded with the succulent 3oz beef patties, American cheese, special sauce, lettuce, and pickles. Each bite of this juicy creation was a celebration of flavors. While it may not claim the title of the best burger in Vancouver, it certainly stands at the pinnacle of cafe offerings.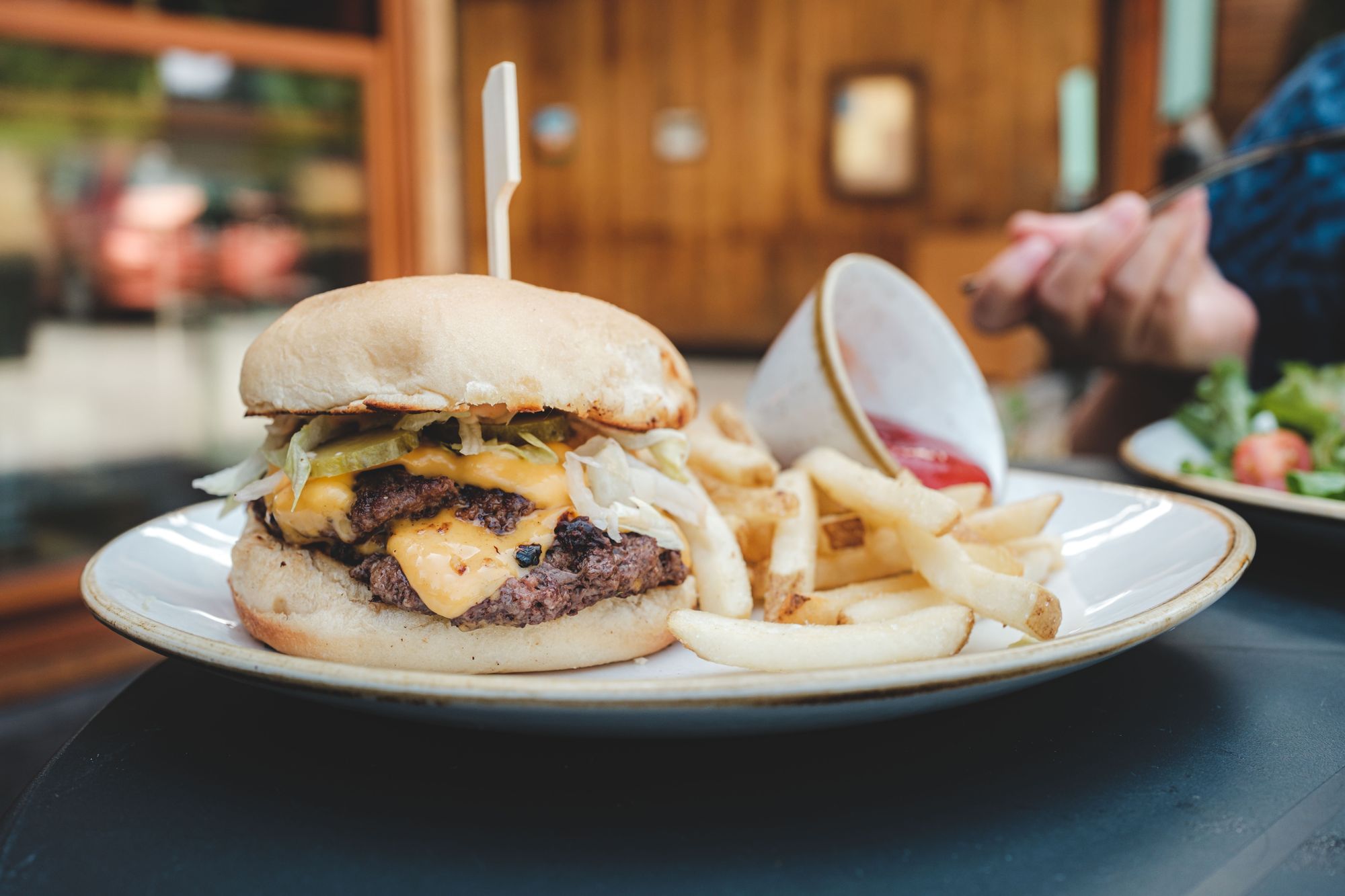 Vibes:
Situated near the serene Lighthouse Park, Isetta Cafe Bistro provides a tranquil escape from the bustling city. Formerly a Chevron gas station, the cafe's renovation has breathed new life into the space, replacing the old convenience store with a captivating cafe and even a mini car gallery (unfortunately closed during our visit). Inside, a variety of seating options await, including high tables, counter seating, cozy booths, comfortable couches, and outdoor tables. Furthermore, the giant longtable provides an ideal setup for laptop-based study sessions. With its ability to cater to visitors throughout the day, Isetta Cafe Bistro has truly mastered the art of creating a relevant and inviting cafe experience. Additionally, the cafe's architectural style, reminiscent of a "dogtrot house," adds an intriguing touch, rarely seen in this part of the world. There is seating for about 80 guests.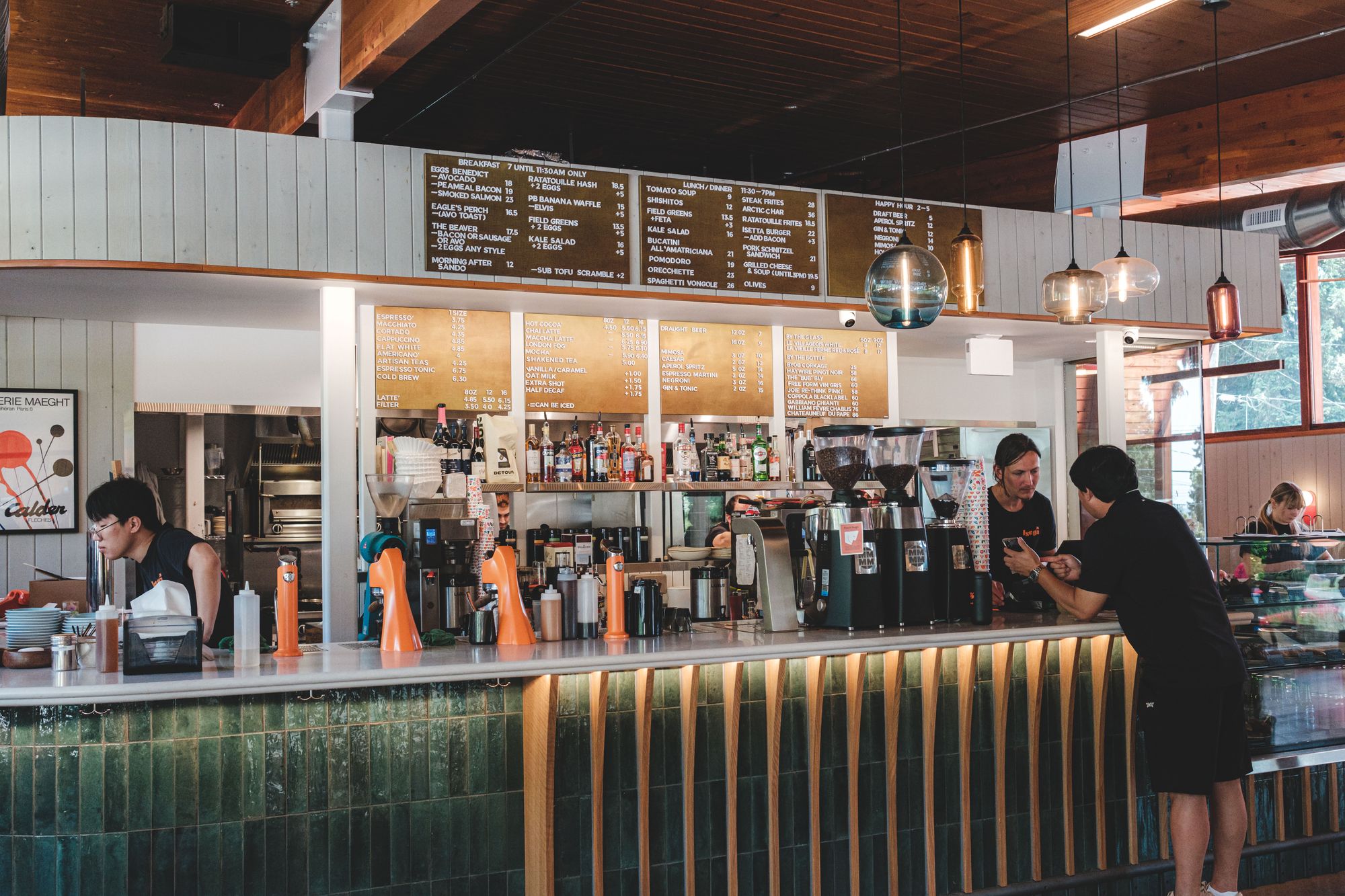 Service:
You will place and pay for your order at Isetta Cafe. Drinks you'll need to hover around the counter for to hear for, while food they will bring out to whichever table you set up at. My drink situation just had the barista shouting out the "decaf cortado" I ordered, so I am wary that busier times with more popular drinks could get messy, but I didn't get to experience that on my Monday visit.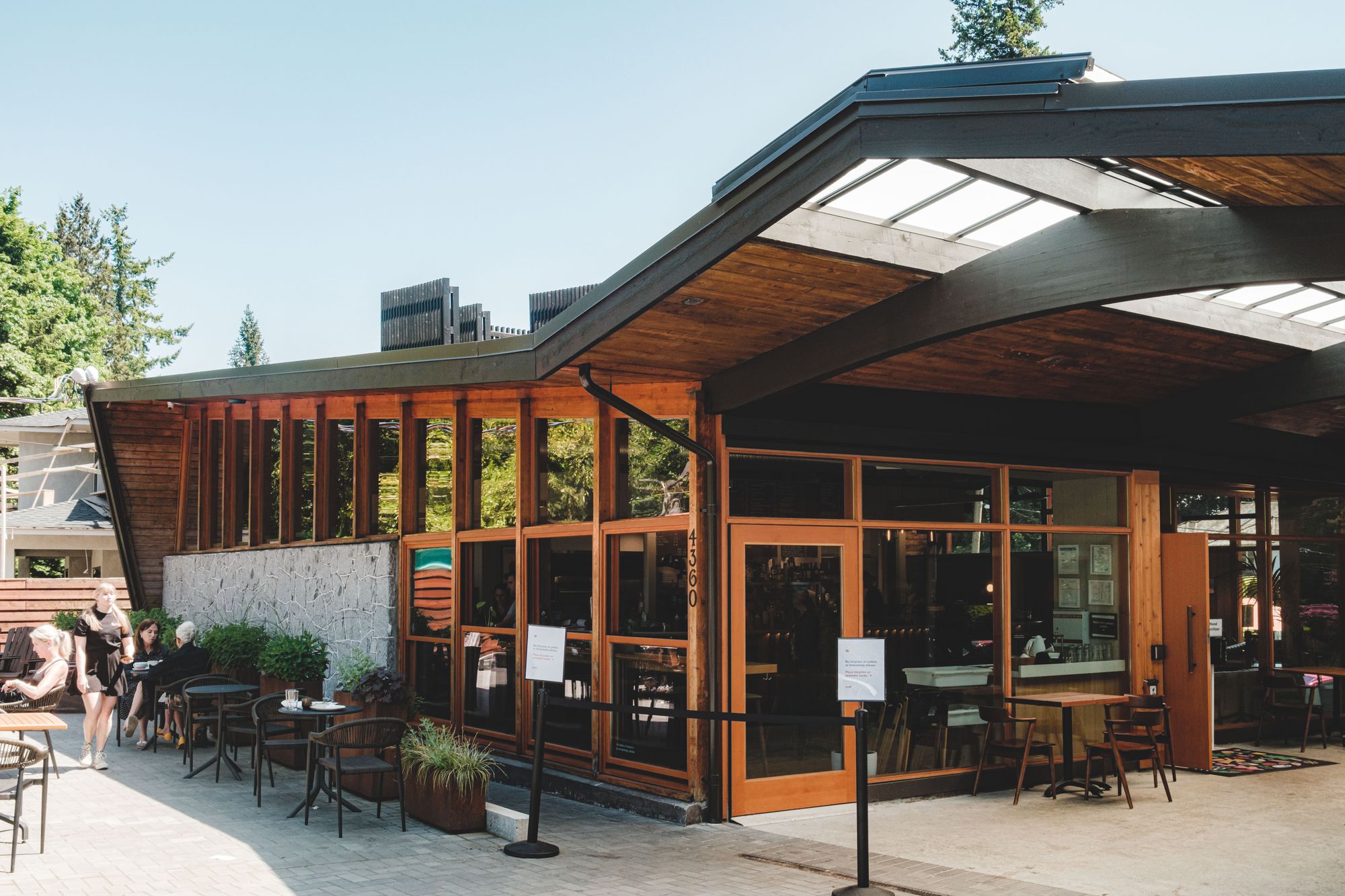 Parking, on the other hand, proved to be a challenge, with the lack of designated lines leading to haphazard parking arrangements. Despite this minor setback, the potential for increased efficiency in the parking lot is evident, as it would undoubtedly enhance the overall experience. Cyclists, on the other hand, will be pleased to find a dedicated bike rack, providing secure storage for their two-wheeled companions. Cyclists should opt for outdoor seating to keep a watchful eye on their aerodynamic vehicles.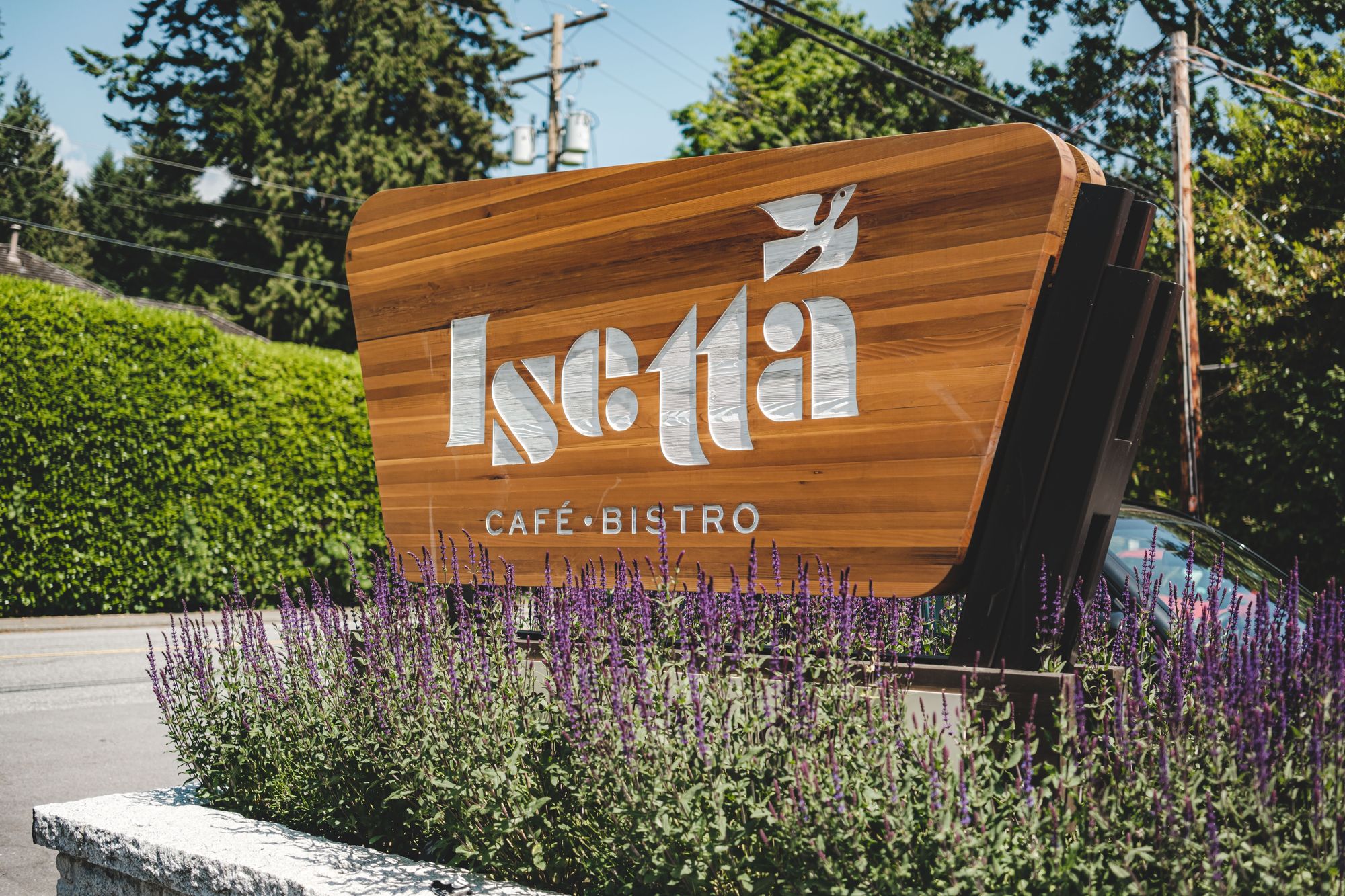 Final Thoughts:
One-liner: The best idea for this old Chevron was turning it into Isetta Cafe Bistro and introducing the world to its pork schnitzel sando
Highlight: Pork Schnitzel Sando
Price per person: $25-$40
Would I go back? Yes.