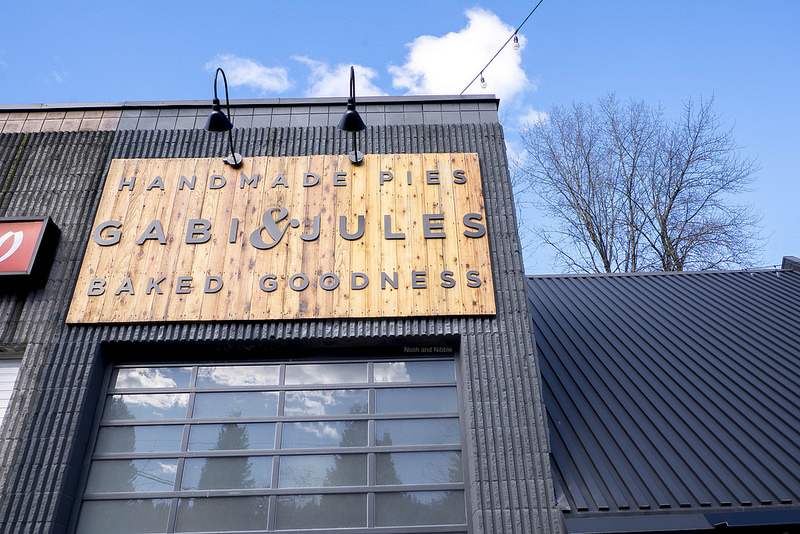 If there were ever a time-honoured tradition of gastronomic delight, pies served in pie tins would be a great example. They're offered in savoury and sweet options, value the shell as much as the filling, and are very shareable. I was feeling some serious sweet tooth during a recent visit to Port Moody via the Evergreen Line and landed at Gabi & Jules.
Update May 23rd 2017: Ownership has since contacted me regarding the outcome of this experience, apologized for the quality of latté, and are seeking ways to improve the quality of their staff and baristas.
Food and Drink:
Team Tastic came here on a Tri-Cities adventure and I had a great taste of the following:
Latté ($4.25)
Apple Ginger Peach Pie ($5/slice)
Apple Crostada ($5)
As with any baked goods, I love mixing in a little latté love. Presentation here was less than optimal as there was just a blurb of a leaf and huge air bubbles propping up through the microfoam. Turns out the milk was too hot and my foam started dissipating seconds after I finished shooting photos. At least it had a good balance of milk and espresso after things cooled down.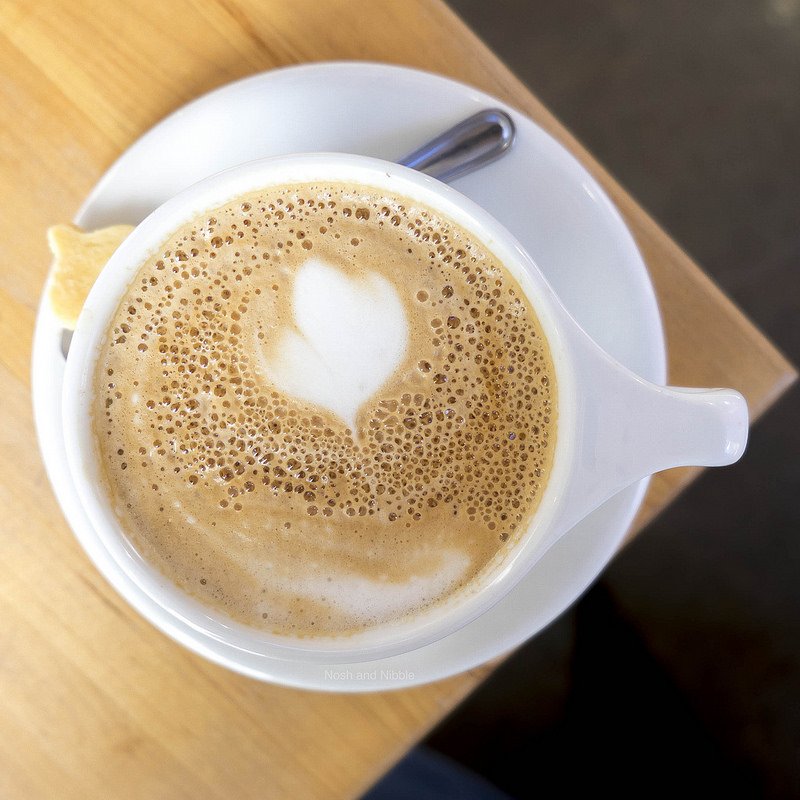 Latté
Moving onto to the bakery's namesake, the handmade Apple Ginger Peach Pie came in a classic pie tin and at $5 appeared respectable. The apples were sweet and fresh, but the crust was still quite cold after the staff originally offered to heat it up. As such, the crust was missing an essential crunch I believe it would have had if it had been heated properly.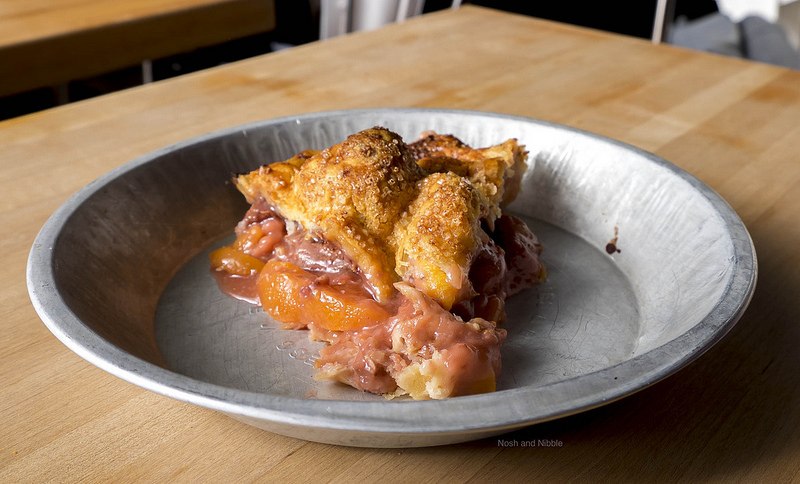 Apple Ginger Peach Pie
Thankfully, not all was lost as the Apple Crostada was today's saviour. There were hearty apple slices proudly centered and this crust was actually heated properly. The crust cleaved into satisfying flakes and sweet apple bits but didn't explode into a million pieces that drier crusts might have done. Dare I say if the pies aren't looking good at Gabi & Jules on your visit, the Apple Crostada is a solid replacement at the same price as a slice.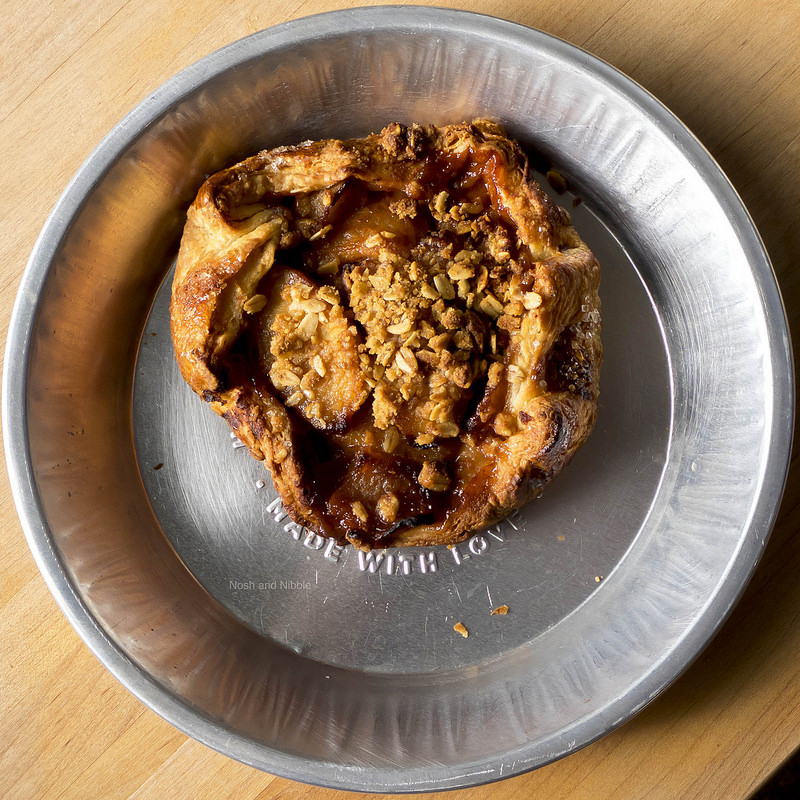 Apple Crostada
Features:
Gabi & Jules is located in one half of a warehouse-y building (the other half is a Tae Kwon Do dojang) in one of Port Moody's busier neighbourhoods. Inside is the baking facility, a small retail front, and seating for about 30 guests. The most interesting facet would be the collection of doors stuck to the walls. I'm all for doorway metaphors so I thought these were kinda cool even if the symbolic message (if anything) wasn't apparent to me.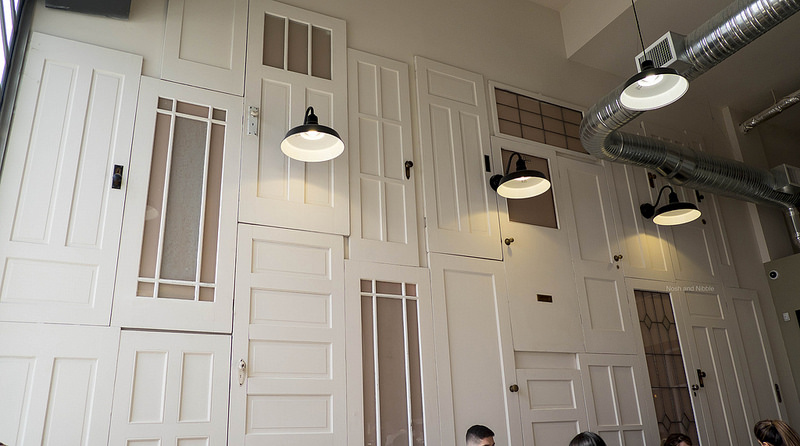 Inside Gabe & Jules
Service:
Service at Gabi & Jules was a miss on my last visit. After paying for my order and taking a seat, the latte was the first to come out after a few minutes which was strange because the staff had offered to warm up our baked goods as I was paying. Suspecting that the staff had forgotten about our pie and crostada, I approached the main counter to ask if those items were still coming. The same staff member replied something like "Oh it takes 3 minutes, so just hang tight.".
As I returned to my seat a few metres from the main counter, I spot some further action behind the counter as the staff were now plating our items and beginning to heat them. My philosophy is if an item was forgotten, just tell me the truth. Please don't pretend that something was always coming because if I find out something was never in progress, it leaves me with a twisted feeling inside.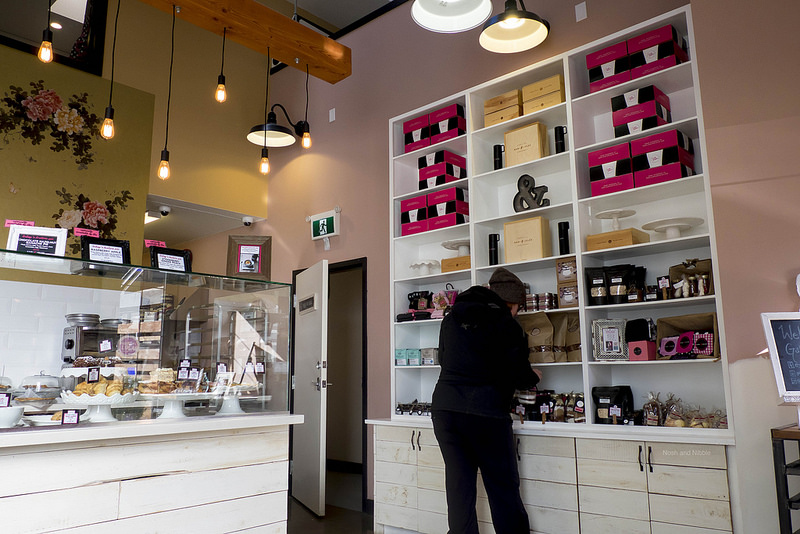 Inside Gabi & Jules
Final Thoughts:
One-liner: Cute bakery with a solid crostada and questionable lattes
Highlight: Apple Crostada
Price per person: $5-10
Would I go back? No.