When you look at how much pizza proliferates throughout Vancouver, many restaurants start to feel a little samey. Gastronomy, the newest pizza joint in Gastown, takes the same classic formula of making pizza, but adds creativity in accessorizing the pies, and more importantly, comes up with great names for presenting the pizzas. It's this poetic touch that takes what can feel like a commodity takeout night and turns it into something memorable. If you want gold or caviar on your pizza, you can have both here. A few weeks ago, I had a chance to try the menu for myself with the best seat in the house.
Disclosure: This was a complimentary tasting provided in exchange for coverage and no monetary compensation.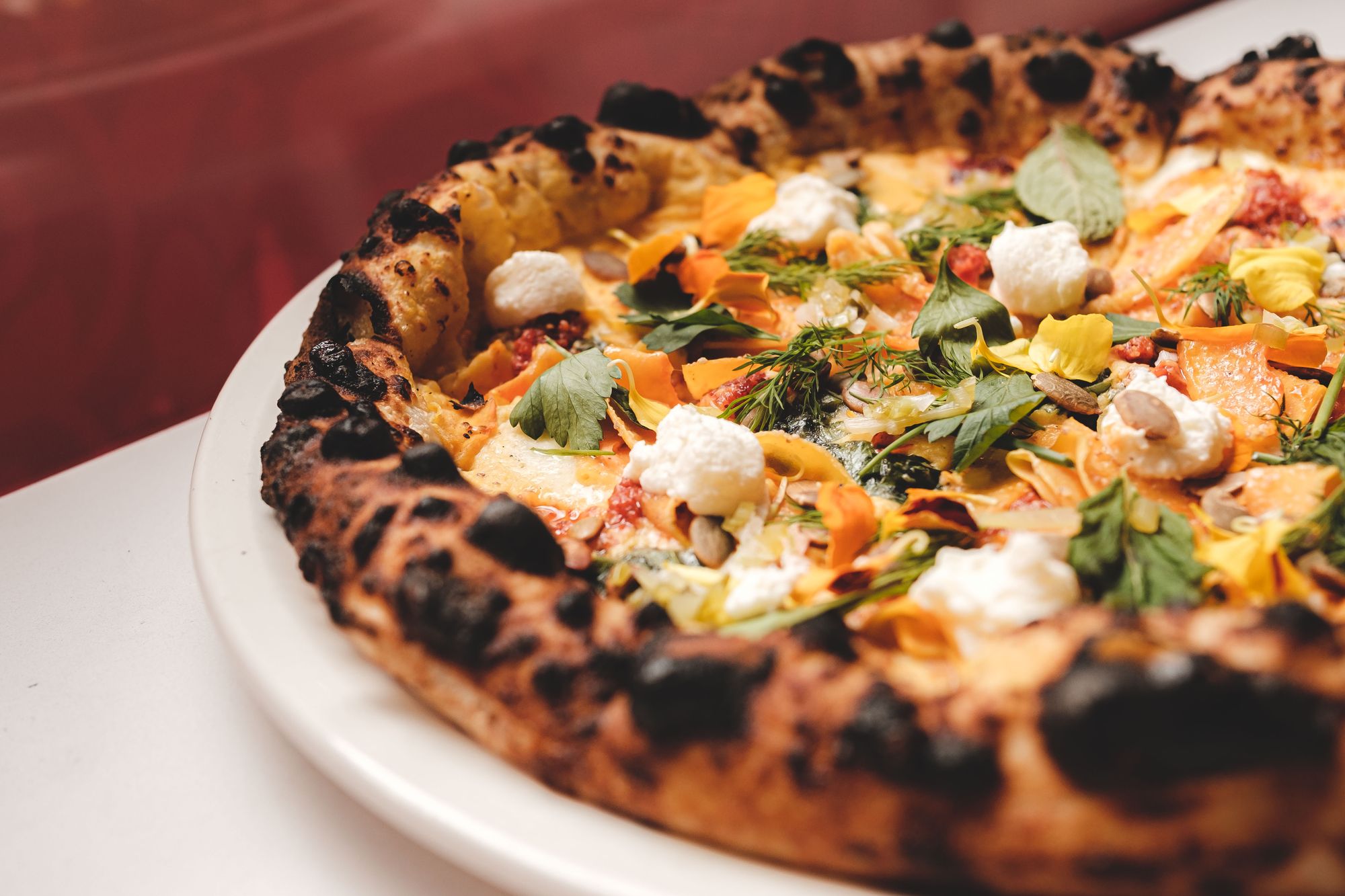 Food:
I came here for a solo dinner and had a great taste of the following:
Boom Roasted Cocktail ($16)
I Giardini di Marzo ($25)
Burrata ($24)
Squash Lasagna ($24)
Italian Baked Alaska ($12)
Starting off with drinks is a must at Gastronomy and their new cocktail menu shows off the same pizzazz as their pizza. The Boom Roasted cocktail hits all the earthy tones as an unusually comforting drink, but not like a masculine-juiced Old Fashioned, and more like a warm fireplace without the cinnamon spice. The red peppers are roasted in the same oven as the pizza and the vodka is cut through with strawberry and beet syrup that plays well with the nods to The Office. The egg white serves as a cloud with which the freeze-dried strawberries are perched upon to make entry into the cocktail very inviting immediately upon its arrival at your table.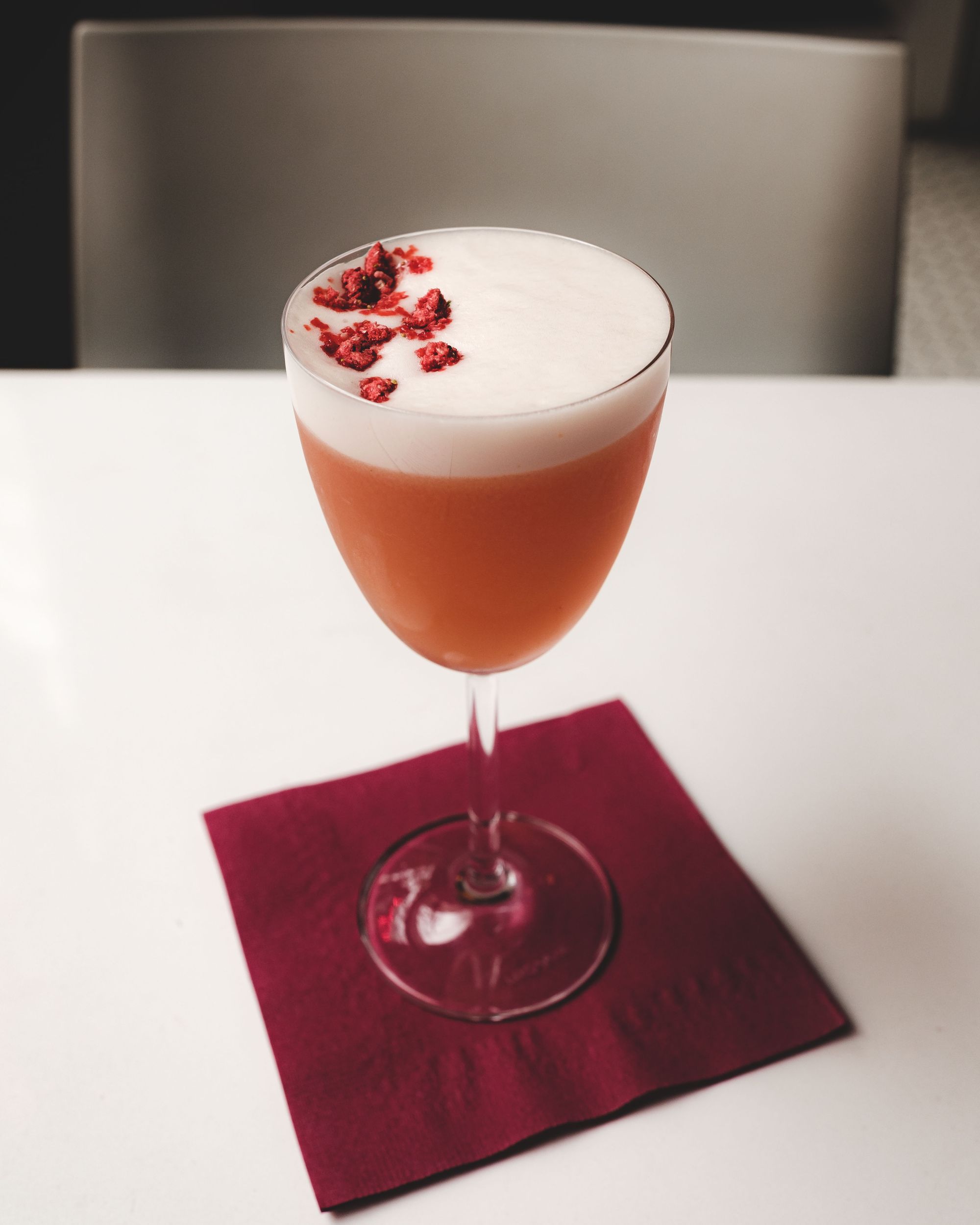 Burrata is a standard at many Italian restaurants but the secret at Gastronomy is that they roll a beautiful burrata ball and serve it with flatbread baked in the same forno as their pizzas. The burrata on my plate was silky smooth and fun to cleave into.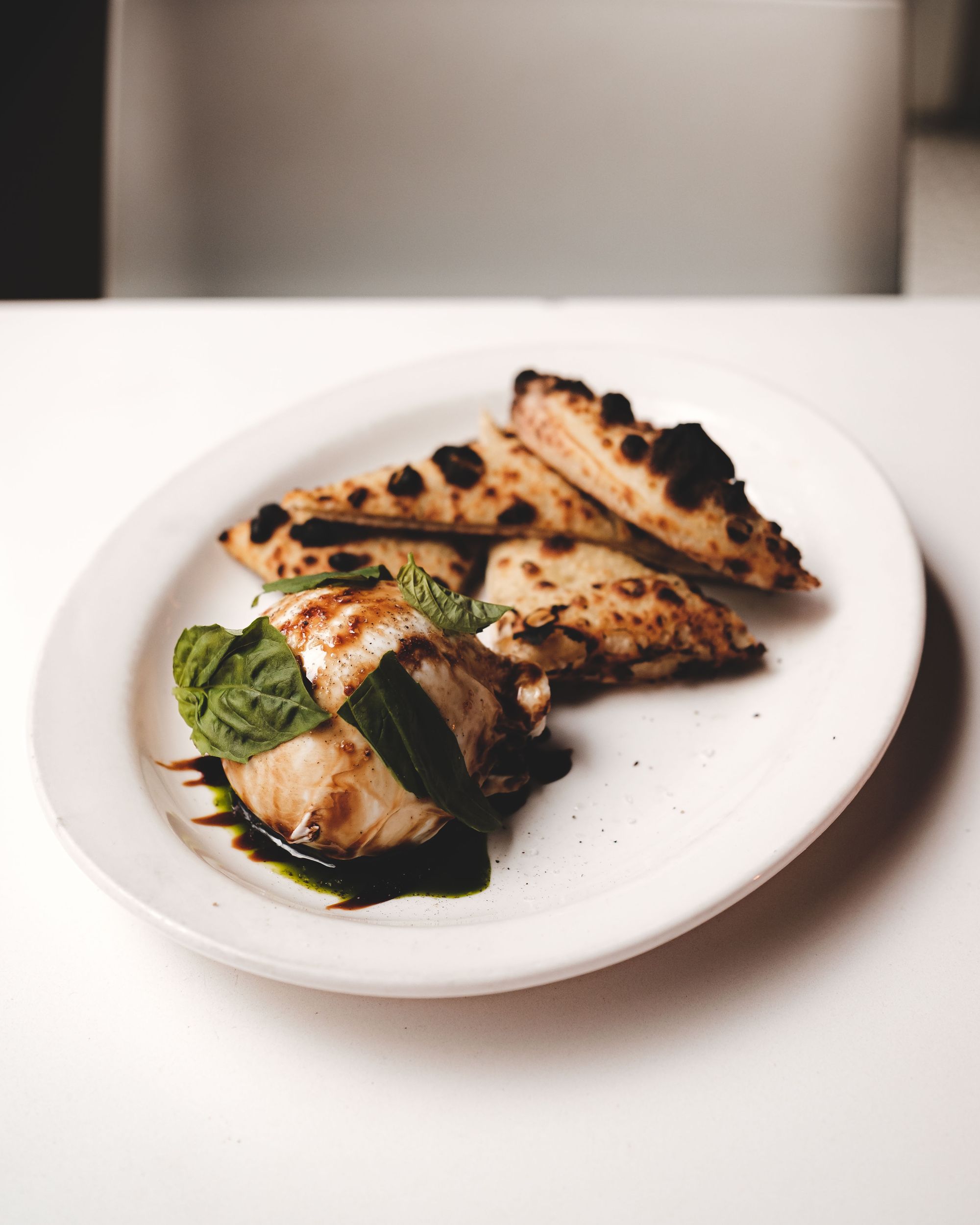 The seasonal pizza at Gastronomy during my visit was the I Giardini di Marzo, or literally, the gardens of March. This bad boy features a 3-day fermentation of Neapolitan pizza dough, roasted squash sauce, fior di latte cheese, grana padano, butternut squash ribbons marinated into a preserved lemon brine, garam masala spices, and 'nduja crumble on top.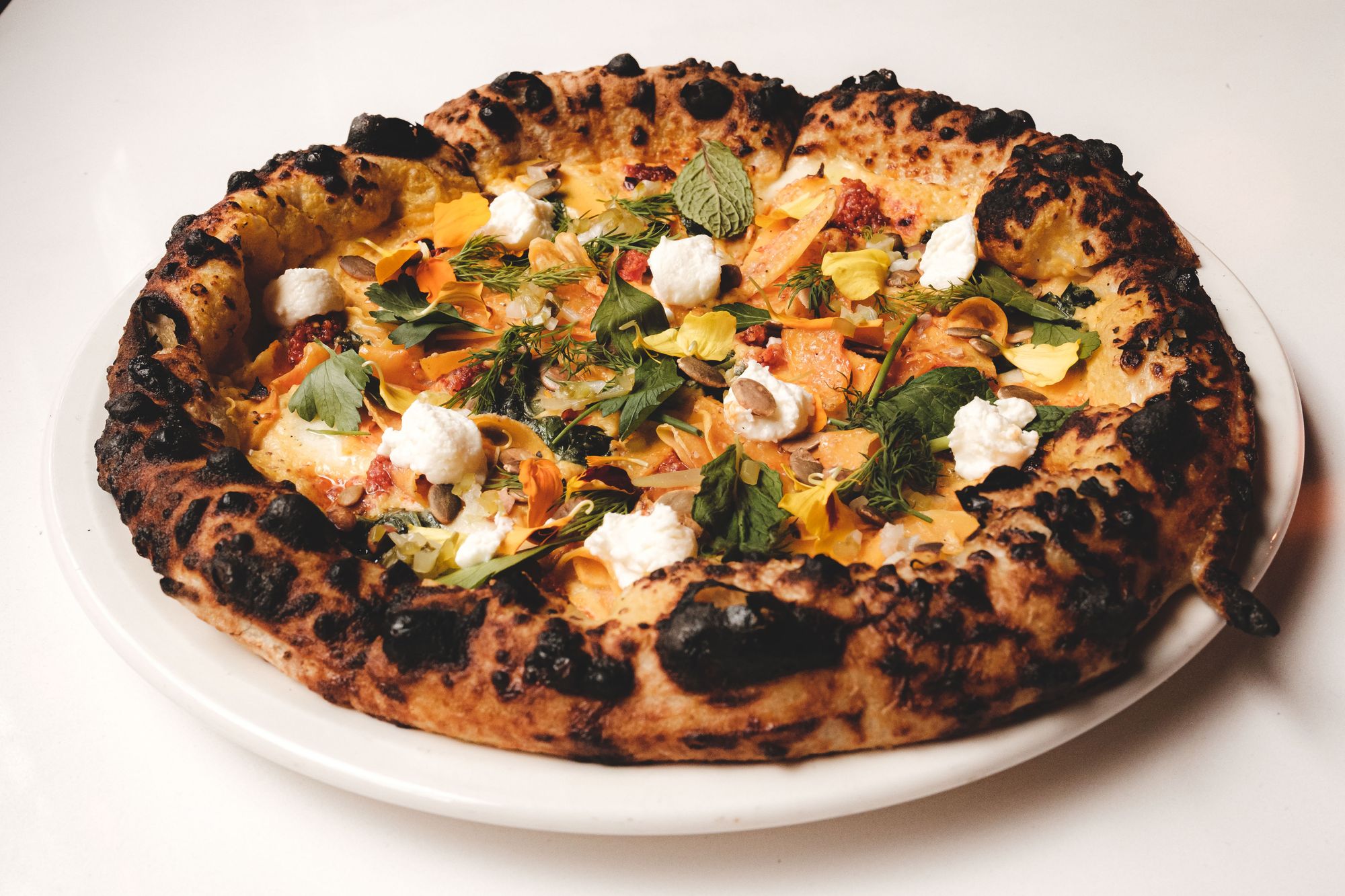 Needless to say, this pizza is packed with flavour, and the butternut squash is superbly creative for a pizza. I can't think of another omnivore-friendly place in Vancouver offering such a combination of garam masala-spiced 'nduja with squash ribbons. Clearly a lot of work goes into this pizza, and for $25, it almost feels like robbery to be treated to this level of creativity. The diavolo from Nicli could only wish it was this good.
Similar to the burrata, Gastronomy finds ways to make the lasagna a little more interesting, and that manifests in the form of butternut squash being used to dress and garnish their squash lasagna. Carnivores might moan about the lack of meat on here but when you've got cheese melting over the top, and crusting on the bottom, the savouriness is just as good and, at least for those who don't eat beef, has to contend among the best lasagnas in Vancouver, at least in Gastown.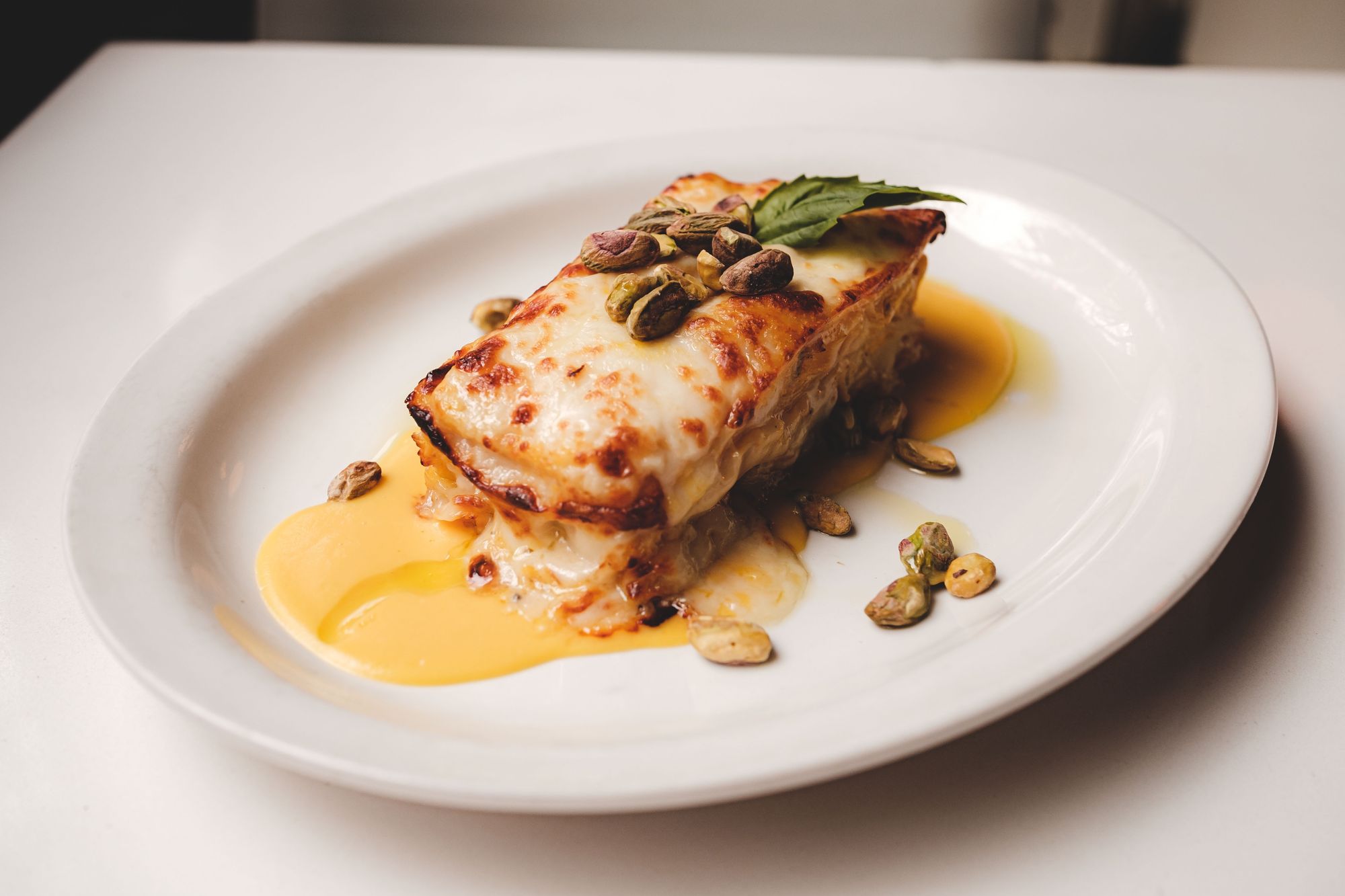 For dessert, I wanted the Italian baked alaska. Otherwise known as the fancy lemon meringue pie, this was a fun traditional dessert that had a really smooth consistency in the créme fraiche cake and lemon sorbetto. A sprinkle of charcoal on the spikey meringue made the dessert look a little cooler than what I was expecting from the menu. Overall it was a solid dessert.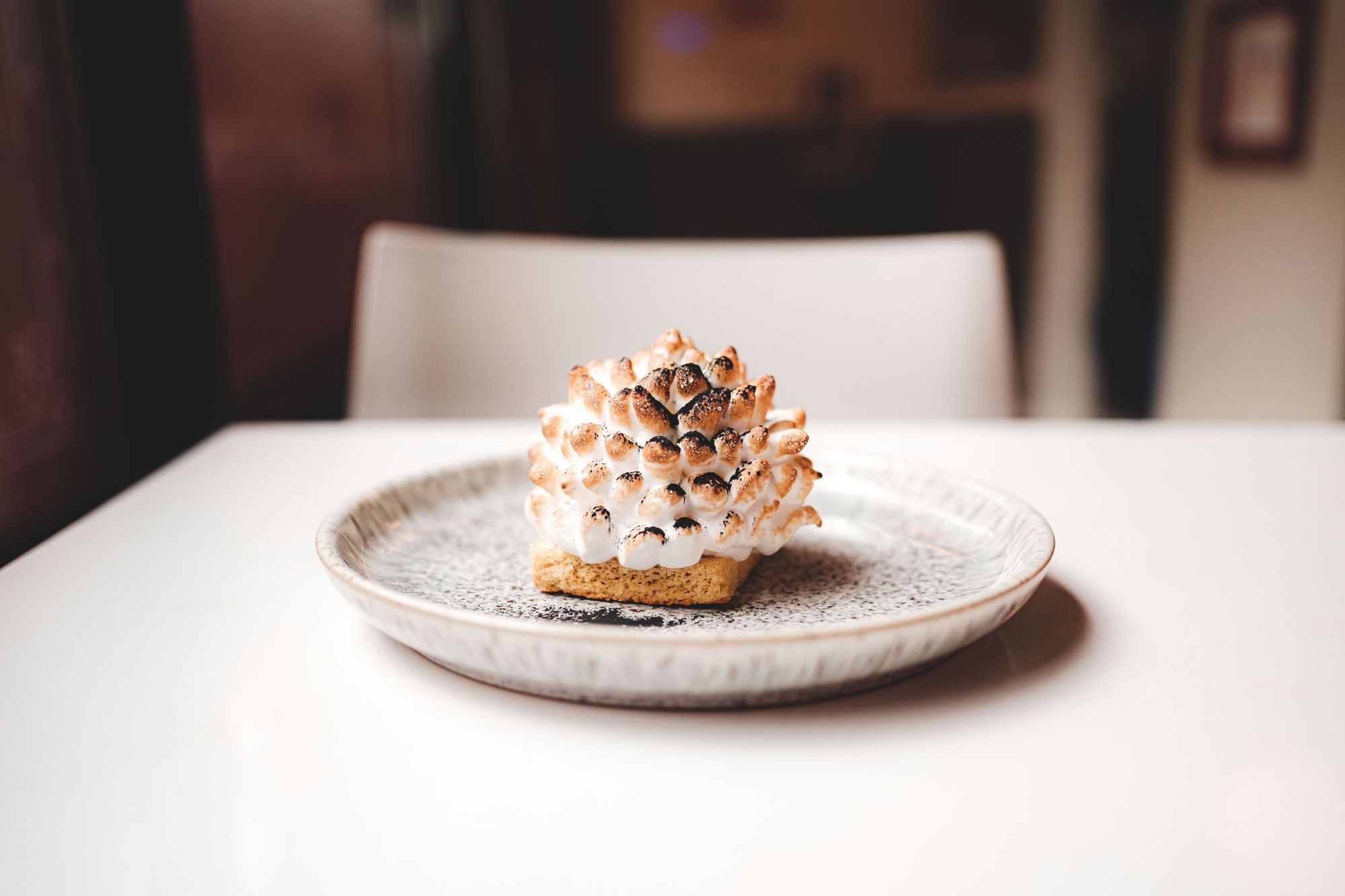 Features:
Gastronomy takes up residence in the old Nicli Antica Pizzeria location in Gastown and it looks like they left most of it unchanged. The same dining lounge, the same bar counter, and most importantly, the same oven fill the space which has capacity for about 60, and what I heard from the staff is that the fixtures were all high-quality so they didn't want to mess with it too much. The best seat in the house is the front table by the window which opens to a great view of Cordova St and a flower shop. If you're in for an early dinner during rush hour, it feels like you're getting away with something by chowing down on 'zza while folks sit in their cars waiting for a green light.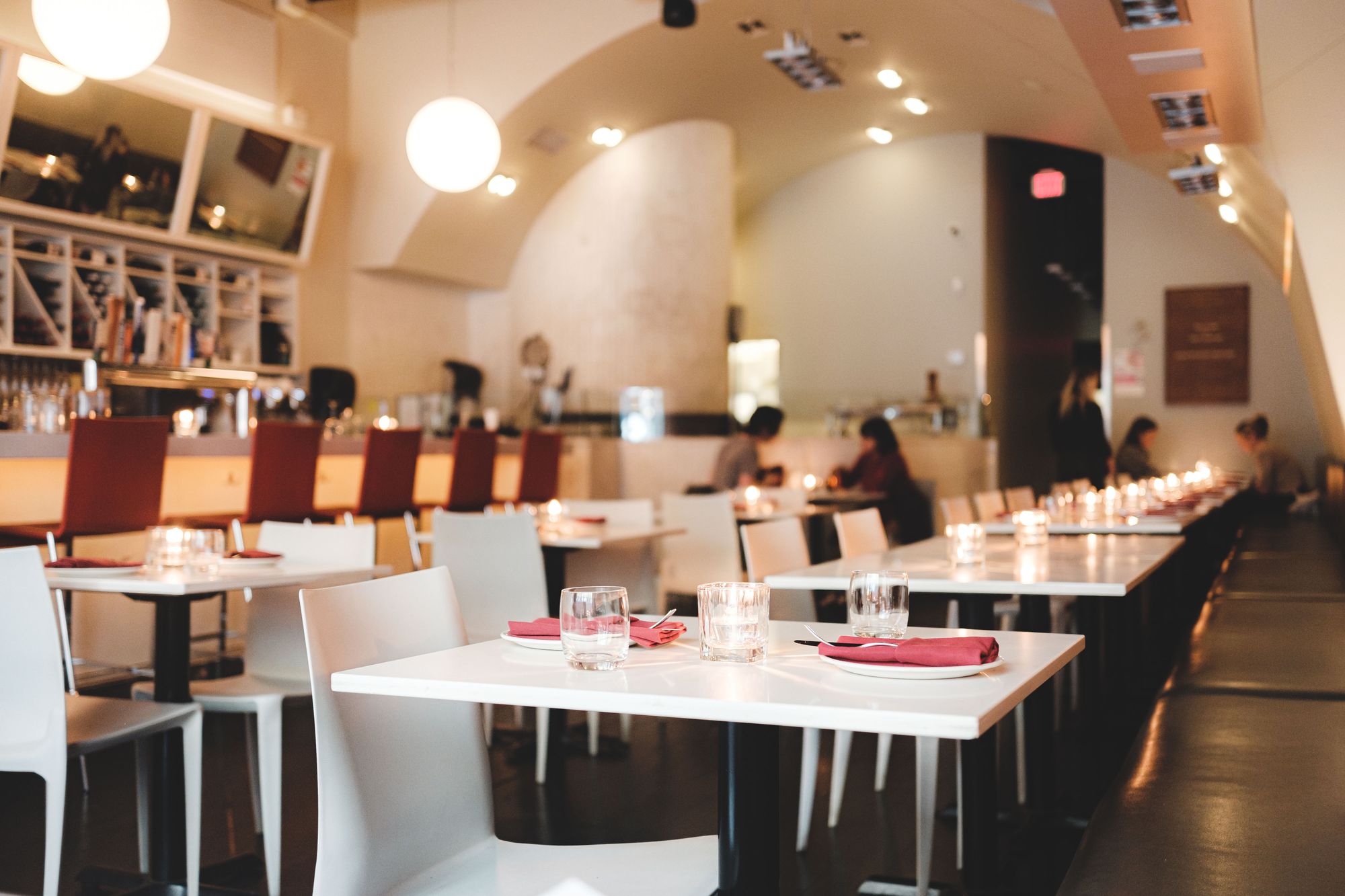 Final Thoughts:
One-liner: Traditional Italian pizzeria that puts out a creative twist while retaining all the flavours you know and love
Highlight: I Giardini di Marzo Pizza
Price per person: $40-$70
Would I go back? Yes.