Lunch Lady is a restaurant with much fanfare in Vancouver. Hailing from the family of the "original lunch lady" that the late Anthony Bourdain visited in Vietnam. I've actually been twice before writing this blog post. I went once when they first opened when they had a line out the door before opening, and again after their Bib Gourmand recognition in the Michelin Guide. Suffice to say, this is Vietnamese food a step above the traditional hole in the walls but still full of family-run vibes. While not everything was a home run, everything had a gourmet twist or elevated creativity to it. Suffice to say, the hype around this place is real – even today the place fills up within 30 minutes of opening. Read on to see everything I had.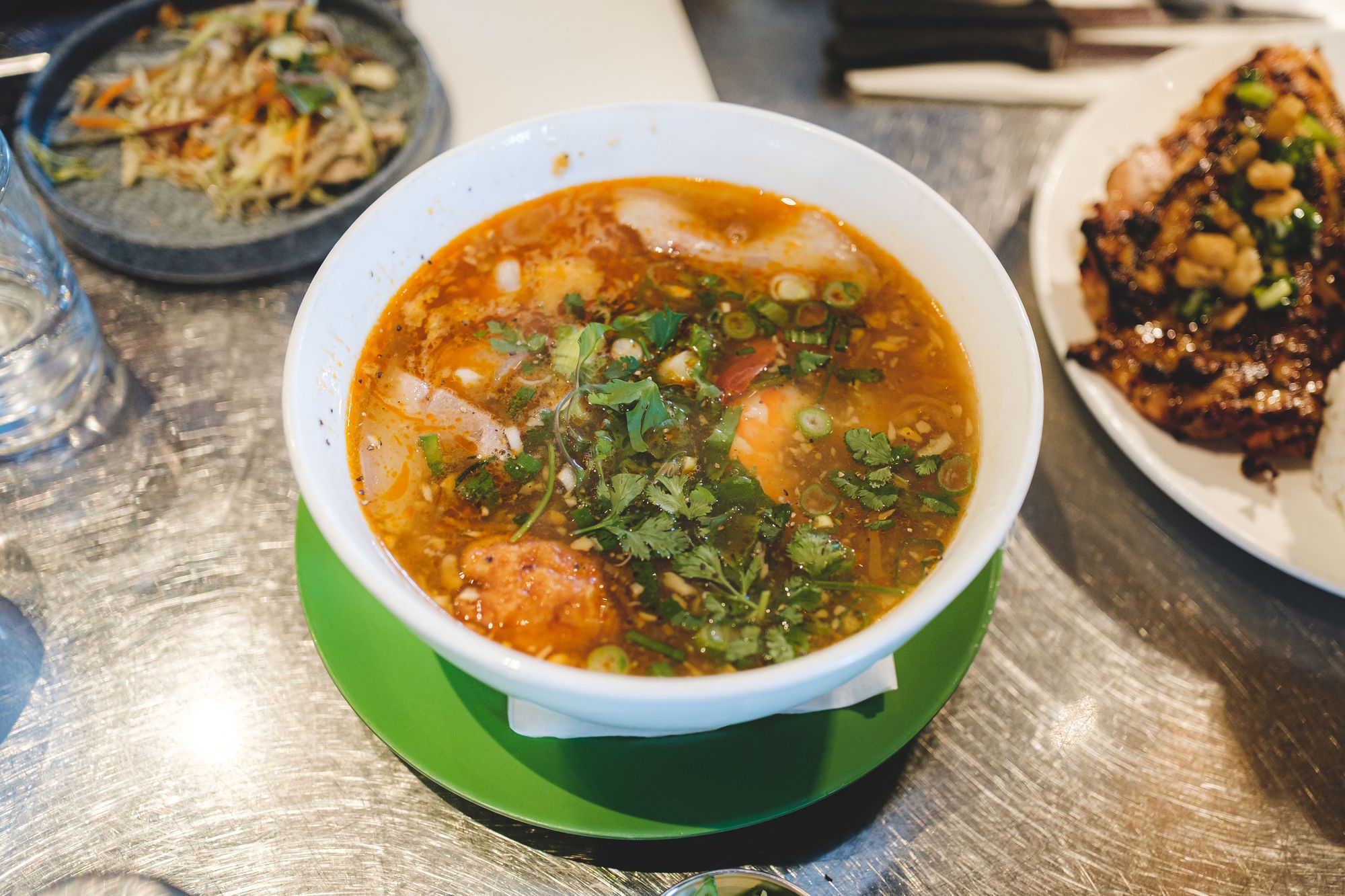 Food:
Team Lido came here for a weekend lunch and I had a great taste of the following:
Goi Gà Truffle ($22)
Com Suòn ($20)
Bánh Canh Cua ($20)
Bò Né ($24)
The goi gà truffle (truffle chicken slaw) was a classic chicken salad with a twist of truffle. I loved the tidy presentation – kind of a do-it-yourself vibe encouraging you to smash the wafer into pieces and mix the truffle-infused chili lime into the cabbage and banana blossoms. This was a delightful combination of sour, hot umami, and carby goodness.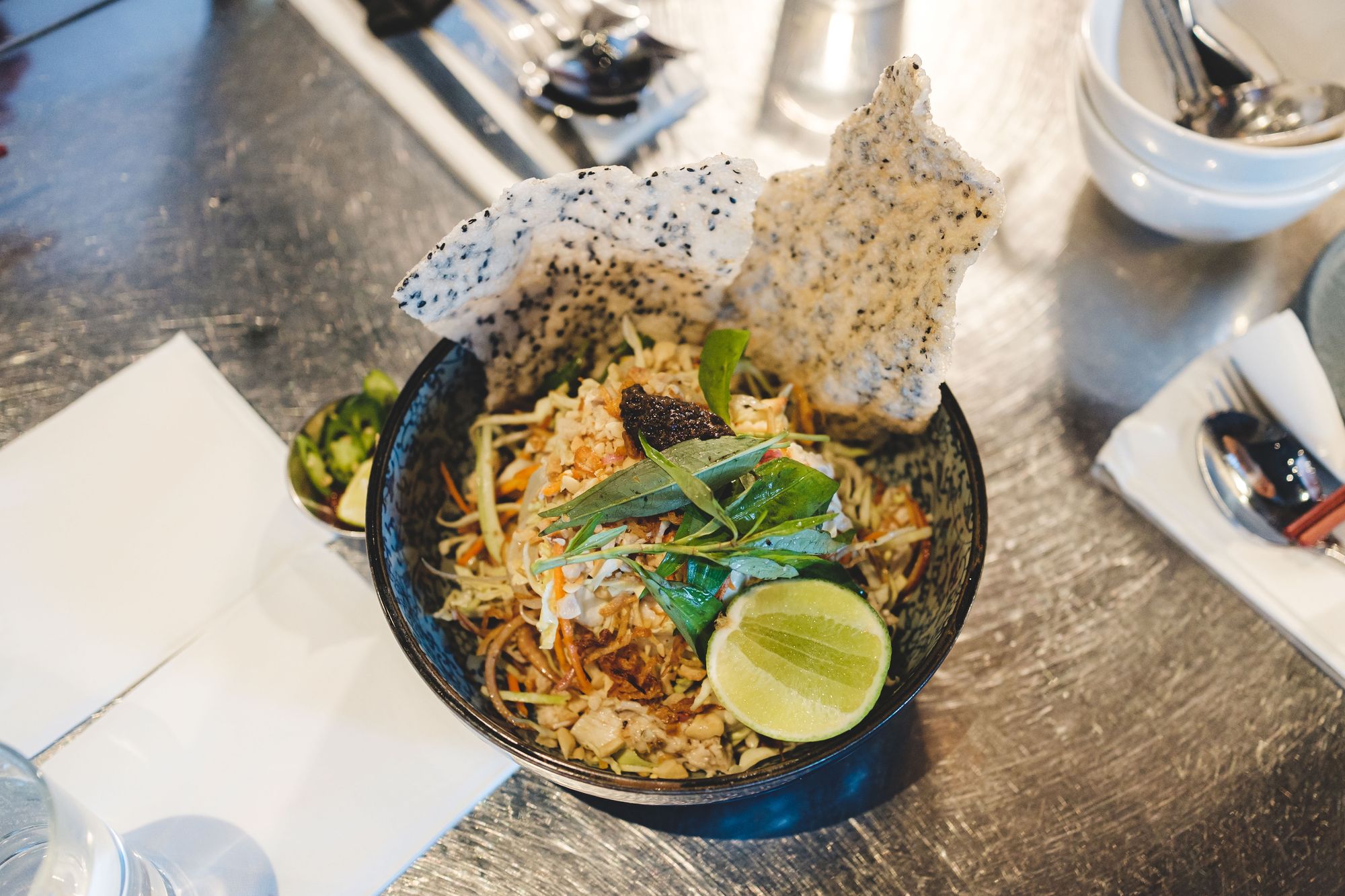 From the "Classic" menu, we had the com suòn (grilled pork and rice). Similar to what you'd get in a common Vietnamese restaurant, they kick things up a notch at Lunch Lady with the addition of scallion oil, which gives the sauce an herbier kick, and a sprinkling of pork crackling on top which provides an extra savoury crunch. Having had this, I don't think I'd order it again – this would be good for someone a little less adventurous than me.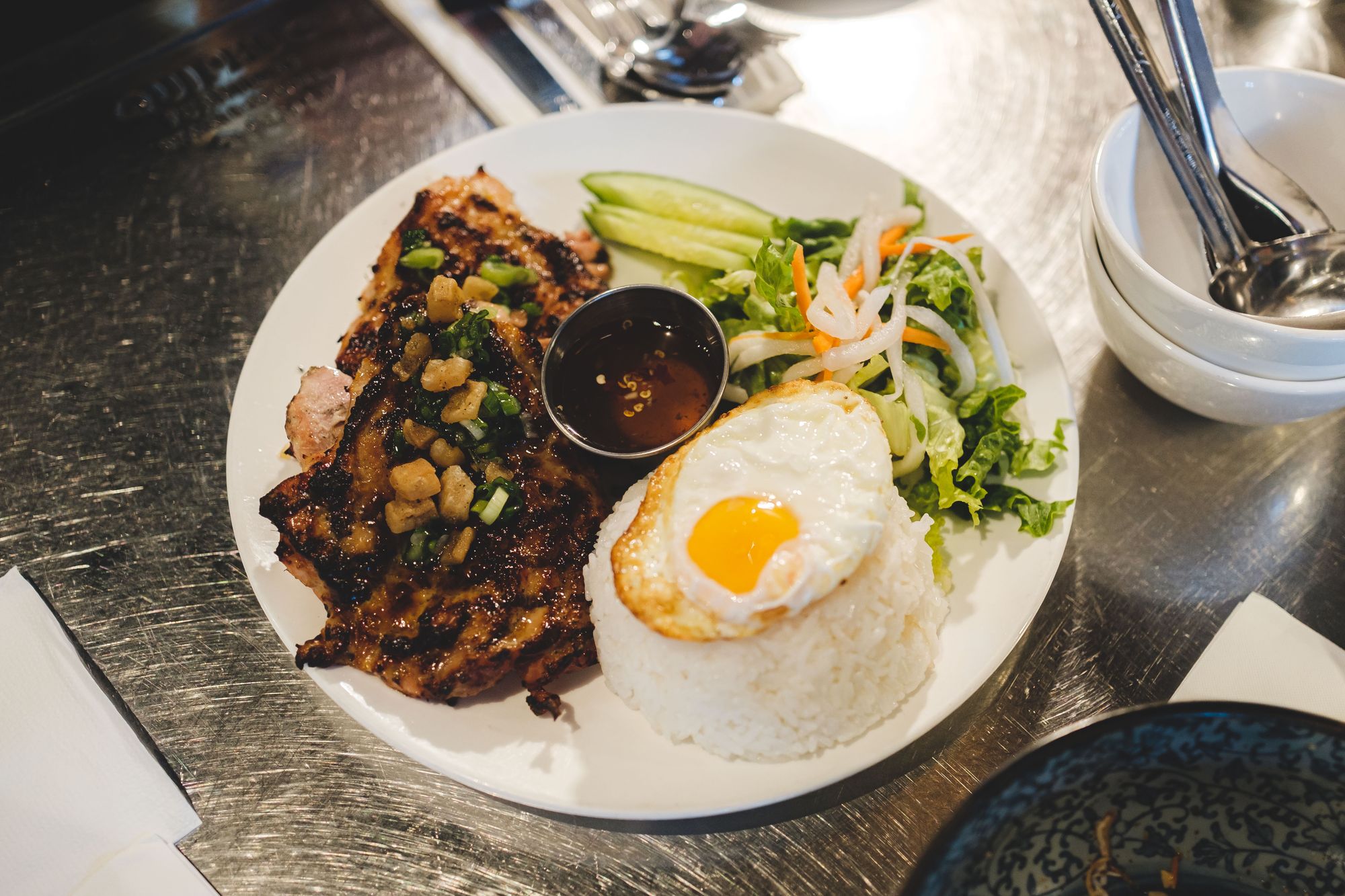 Next up from the daily specials menu, we got the bánh canh cua (seafood noodle soup). While the prawns, crab cake, pork hock, and rich crab broth made for a homey scoop, the tapioca noodles did not do it for me. These noods were limp and tasted like pasta left too long in boiling water. I think maybe this could have been a good soup on its own but in this case, the tapioca was not a winning ingredient on my palate. This might be fine for someone with sensitive teeth though once it cools down.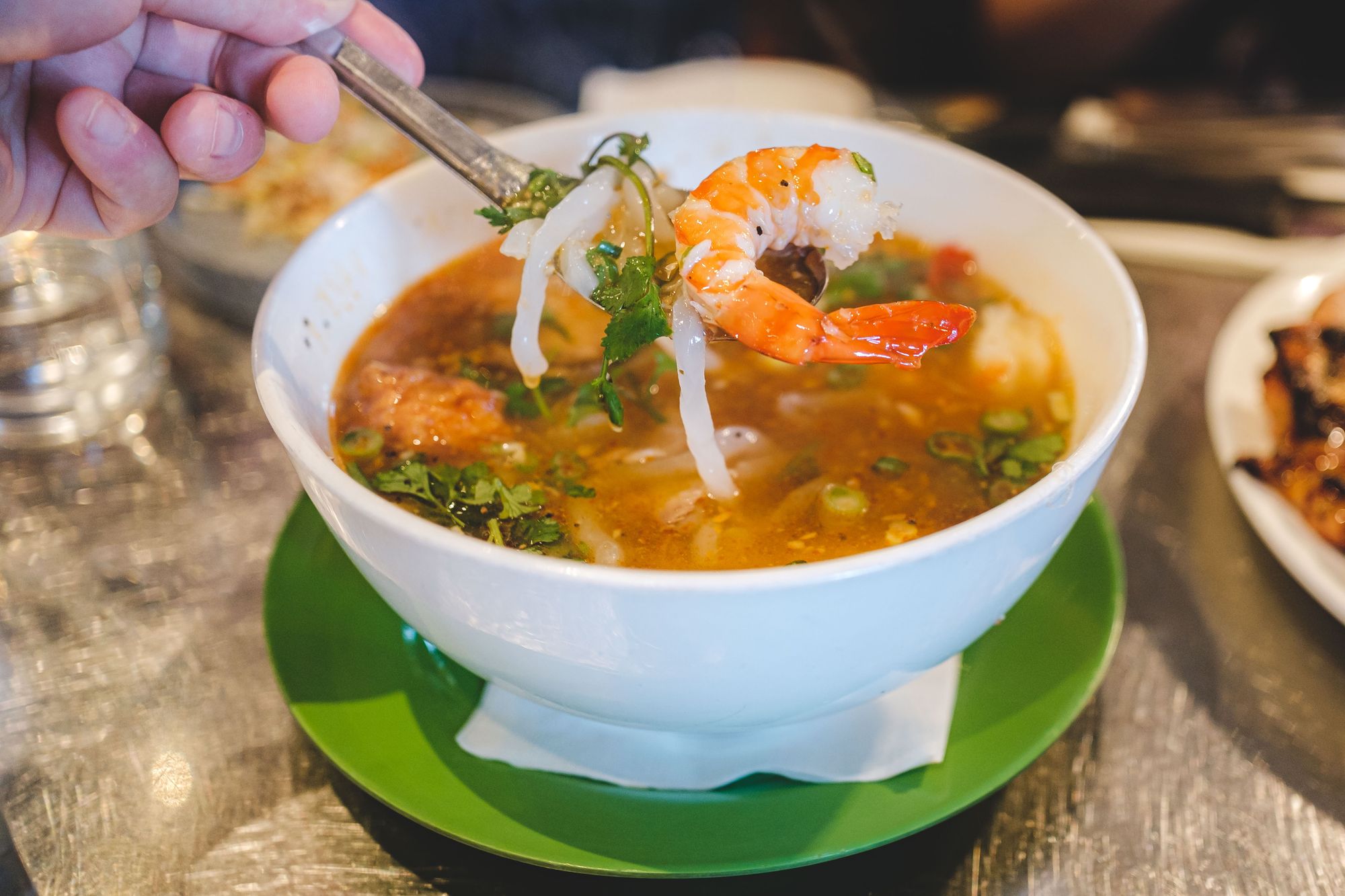 Last but not least, we perused their weekend brunch menu and settled on the bò né (marinated beef fillet). Coming with sauteed onions, fried egg, and fries on the same plate was an interesting concept but the presentation was immaculate with the hot plate making an audible sizzling noise as it is presented to the table. I would extract the fries ASAP before they sog up but otherwise this was a fun brunchy feeling as you also get a side of French bread, house-made pâté, pickle, and laughing cow cheese. You can either make your own little sandwich or meatful bruschette which made this the dish with the most fun factor.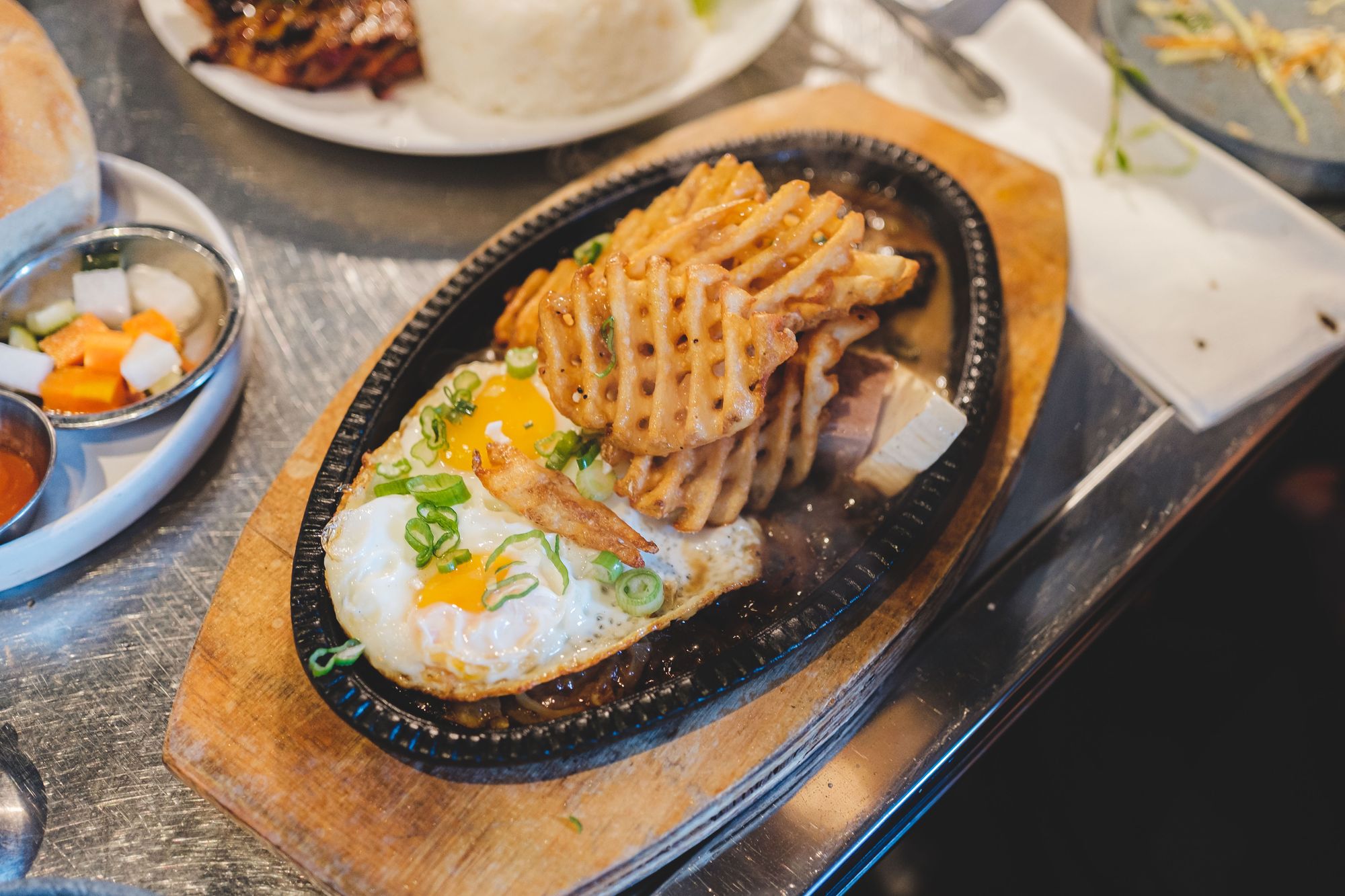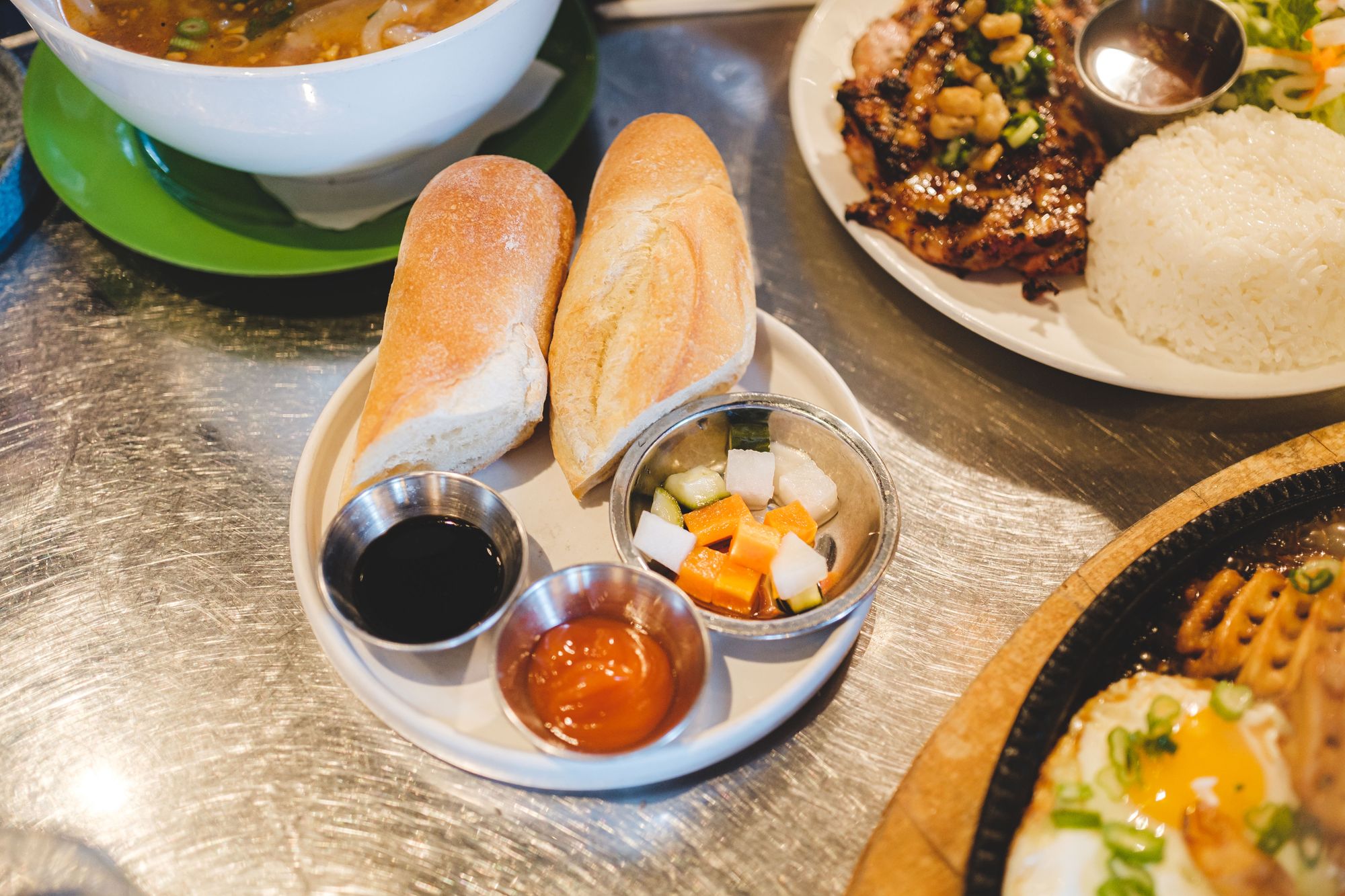 Features:
Lunch Lady takes up residence in a lovely corner spot, and they even have a giant mural on the side celebrating Vietnamese street food culture, which honestly vibes just fine with the rest of Commercial Drive. The inside is very homey. Among the very utilitarian stainless steel tables and chairs is a very warm interior with large incandescent lightbulbs and family photos adorning the walls. There is seating for about 60 guests inside as well as a 20-something seater on the side patio.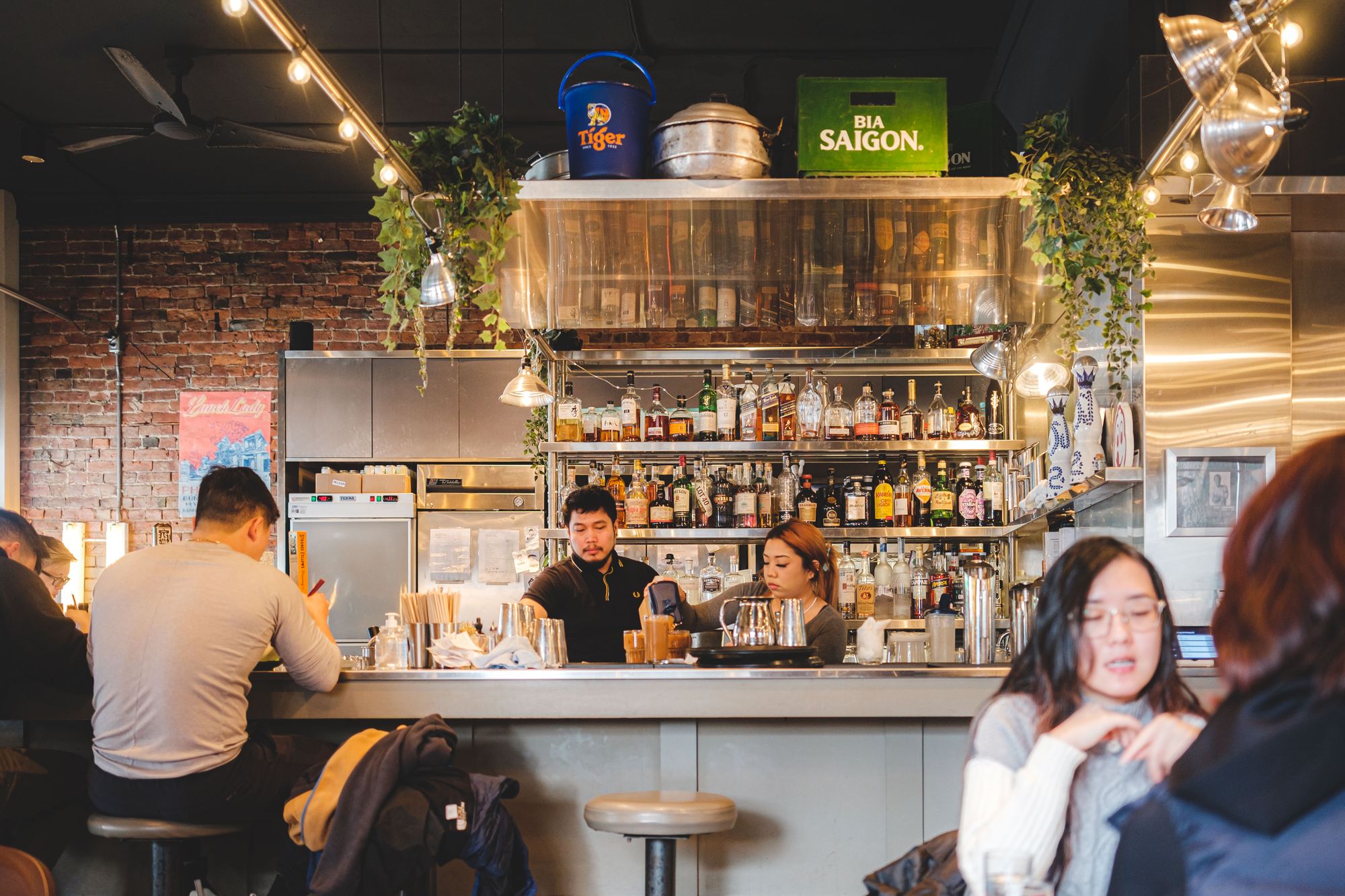 Service:
Service was awesome at Lunch Lady – way better than any common Vietnamese restaurant. Water service happened frequently, and dishes were cleared as they were finished. I get if that's not your vibe, but that's probably why things feel so elevated at Lunch Lady because normally for most Vietnamese restaurants, the bar for service is set so low.
They don't take reservations and the place fills up fast, so I would recommend coming here with at most a party of 4 and coming as close to opening hours as possible unless you like waiting for other people to finish eating.
Final Thoughts:
One-liner: Quite possibly Vancouver's finest Vietnamese fare, with options on the more conservative side as well as options on the daily specials and brunch menu that reach a little further
Highlight: Goi Ga Truffle
Price per person: $30-$50
Would I go back? Already have.