Indian food in Vancouver is probably right up there with sushi in terms of "food people like to do takeout for", but when it comes to Dhaliwal's Lounge, which is a newish restaurant, there are two main benefits to dining in – it's a gorgeous entrance and dining room, and the food is upscale enough that you wouldn't want to miss out on the food presenting and tasting as the chef intended. Last week I had a chance to check out the entire menu with group of food bloggers hosted by Sherman's Food Adventures.
Disclosure: This was a complimentary dinner hosted by another food blogger. All opinions are my own.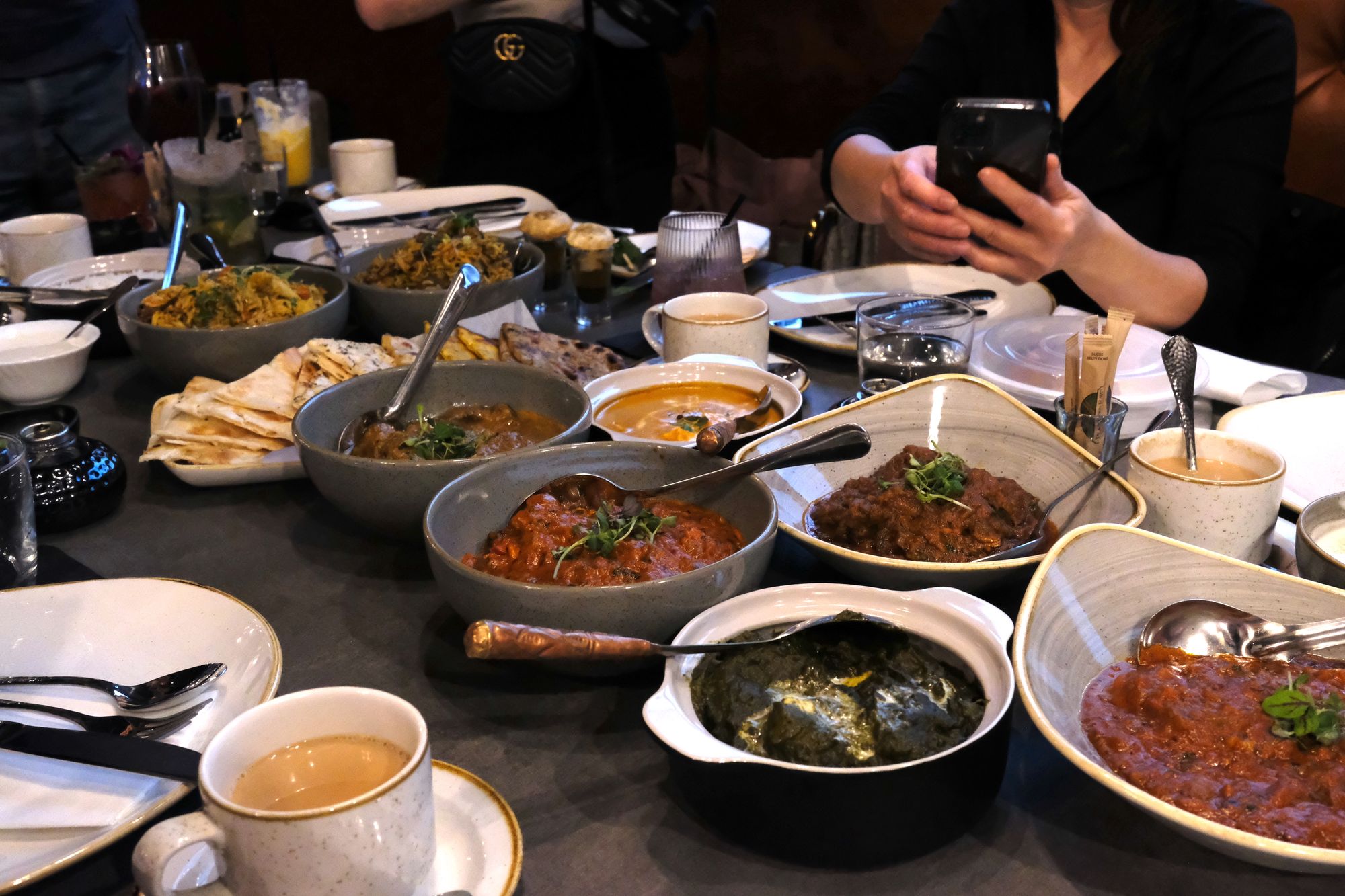 Food and Drink:
Team Sherman came here for a Sunday dinner and I had a great taste of the following:
Signature Chops ($31)
Samosa Parcels ($14)
Golgappa ($11)
Pista and Coconut Crusted Salmon ($25)
Palak Patta Chaat ($14)
Fish Pakora ($11)
Mustard Scallop ($27)
Cornish Murg Musallam ($26)
Kashmiri Goat ($21)
Chicken Tikka Masala ($19)
Lamb Bhuna ($21)
Shahi Paneer ($17)
Palak Paneer ($17)
Prawn Balcho ($21)
Kulcha ($6.50)
Bread Basket ($17)
Vegetable Biryani ($17)
Goat Biryani ($20)
Chai
Believe me when I say we had a lot of food. Strange to say but everything was pretty good and a touch above the typical Indian fare you would get in Vancouver. This likely owes to the fact that there are a ton of Indian restaurants in Surrey so you kind of need to be good to avoid getting run out of town.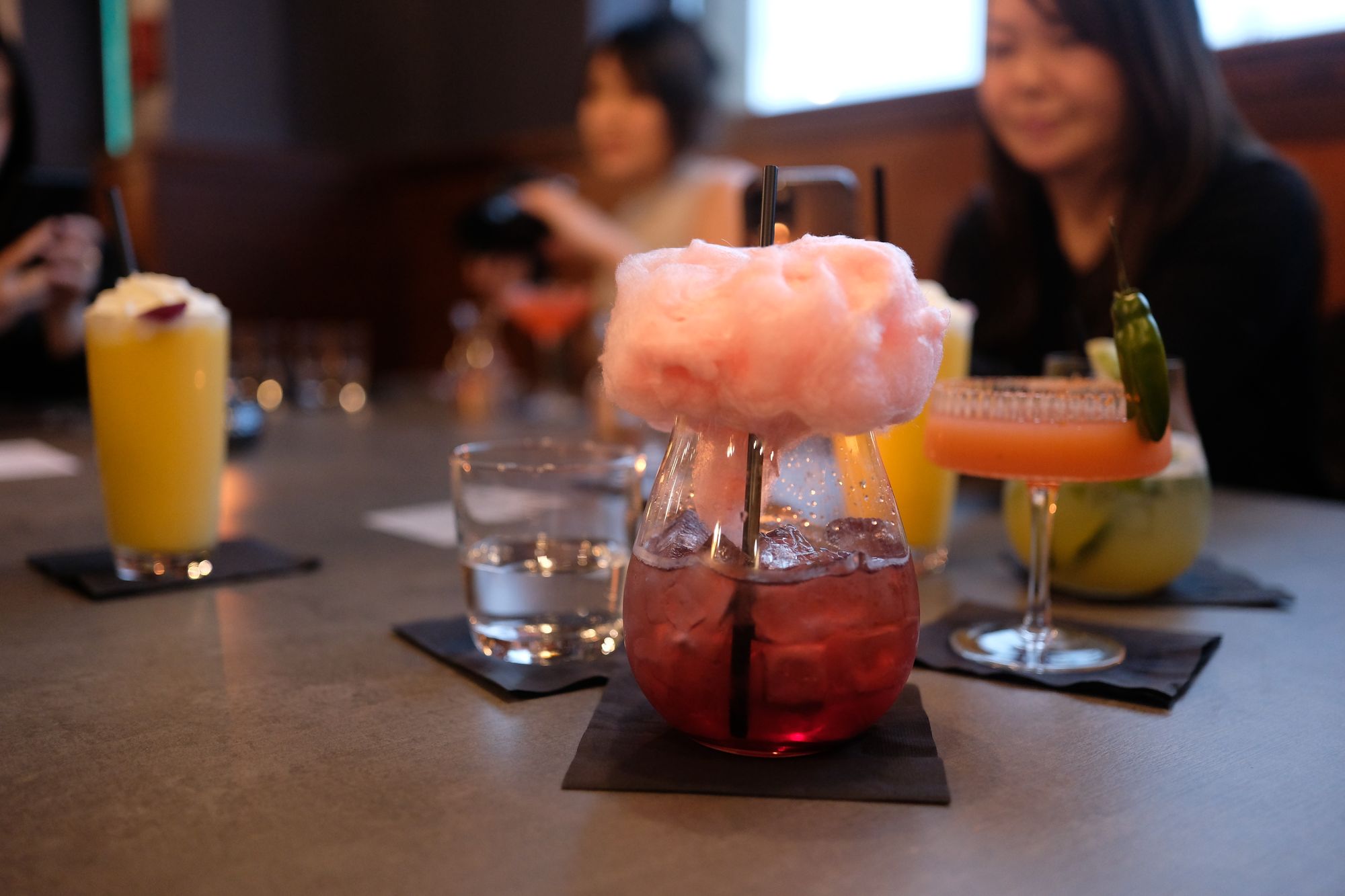 My top 5 favourite items from the evening were the following:
Cornish Murg Musallum
Signature Chops
Palak Patta Chaat
Goat Biryani
Pista and Coconut Crusted Salmon
The cornish murg musallum is worth writing home about for both the sheer amount of food you're getting and the juiciness of the chicken for $26. It takes great technique to keep a whole chicken this tender and the crusting was the perfect amount of seasoning. You know how you might go to an Italian restaurant where the main thing is pasta but there's also a single steak entree on the menu and it turns out to be delicious? The cornish murg musallum is that dish for Dhaliwal's Lounge and anyone visiting needs to order this.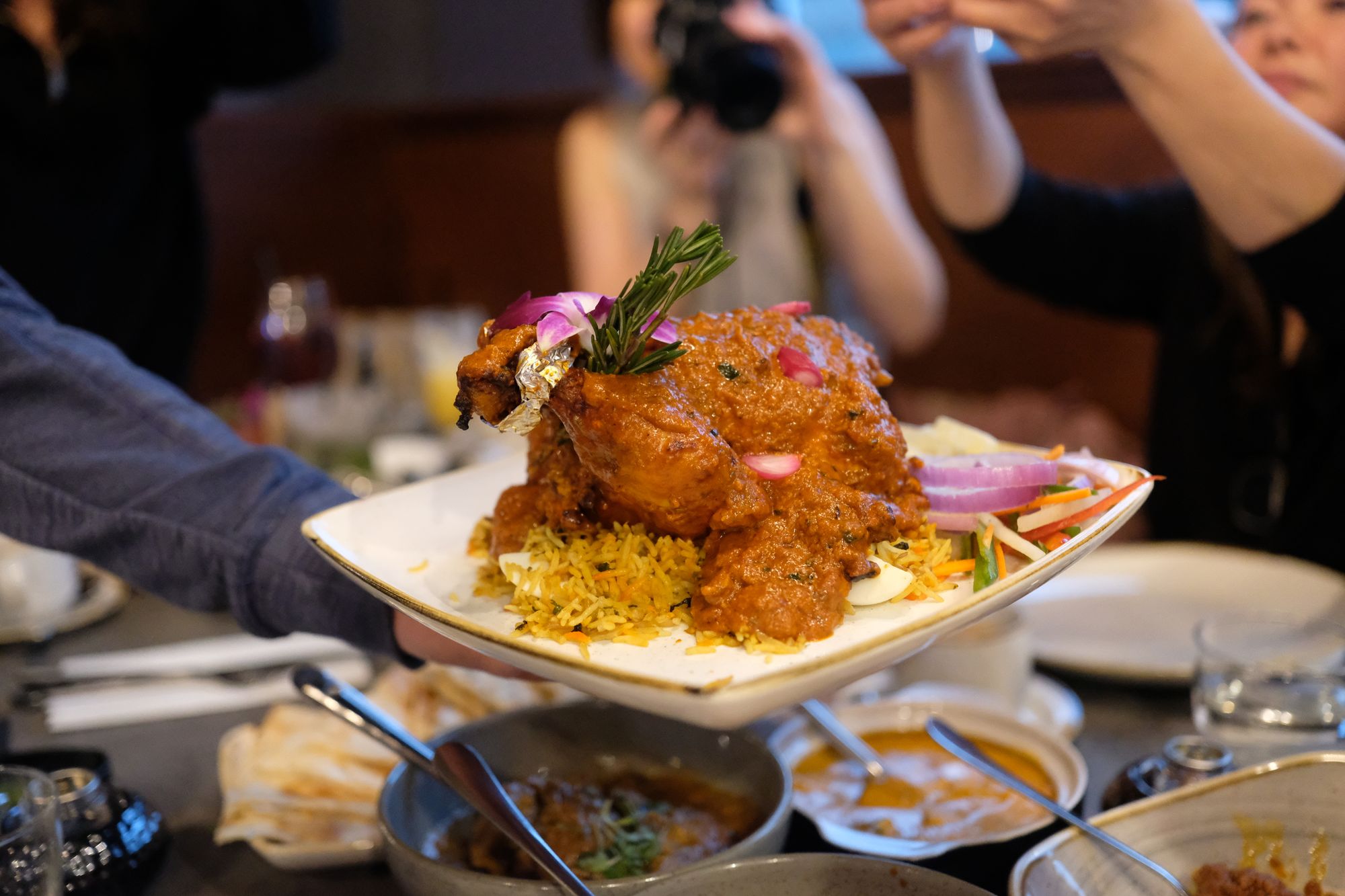 The signature chops are lamb lollipops with an incredibly tender bite. There's a big emphasis on seasoning here with the methi aloo and almond sauce combining to make an extra savoury kick in every bite.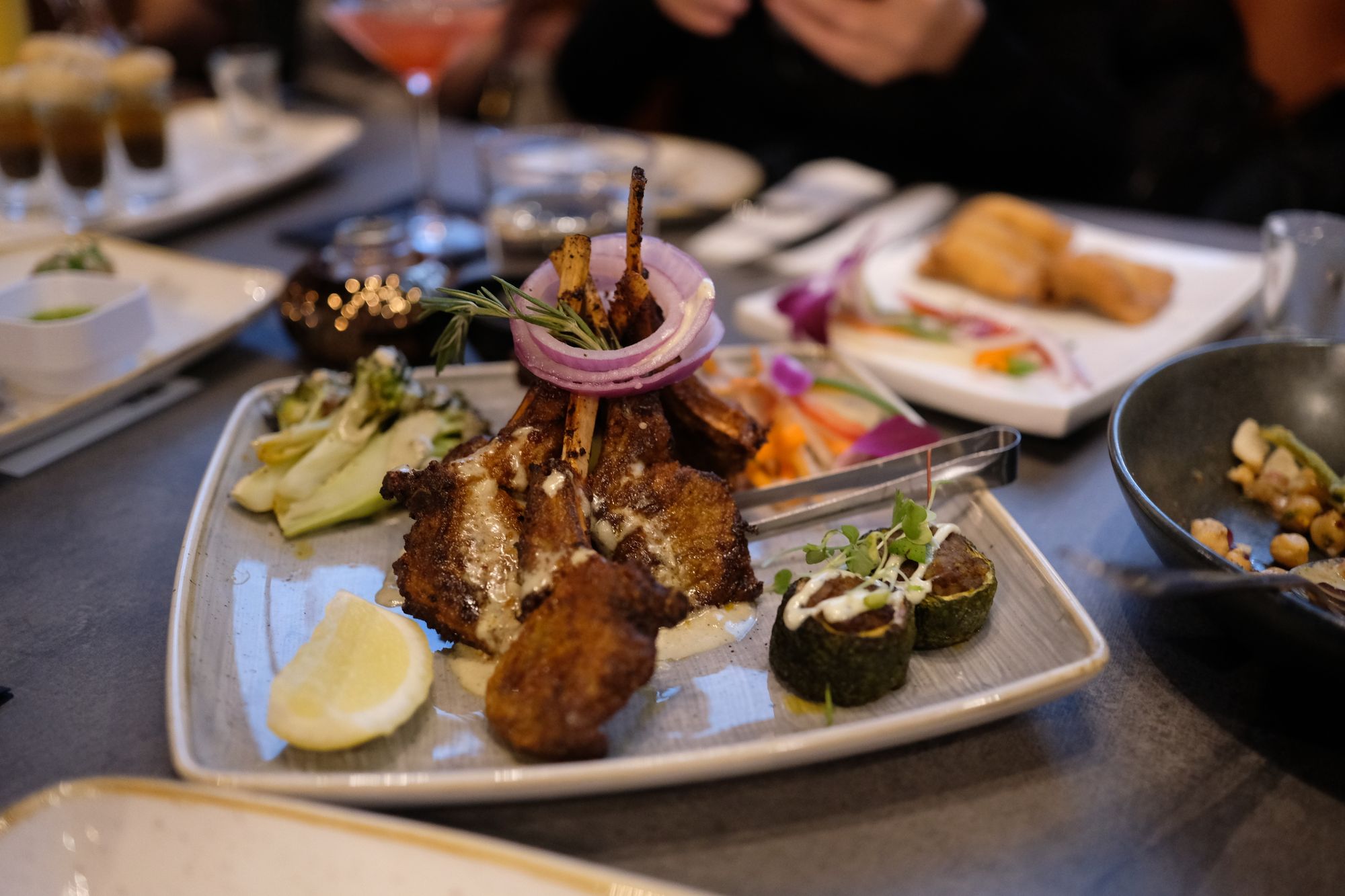 The flavour train doesn't stop there though. Also worth ordering from the appies section are the palak patta chaat. This plate of crunchy baby spinach with chopped onion, potato peas topped with yogurt, green and red chutney simply sings on the palate and highlights how good vegetarian food is when it's prepared with an Indian style of cooking.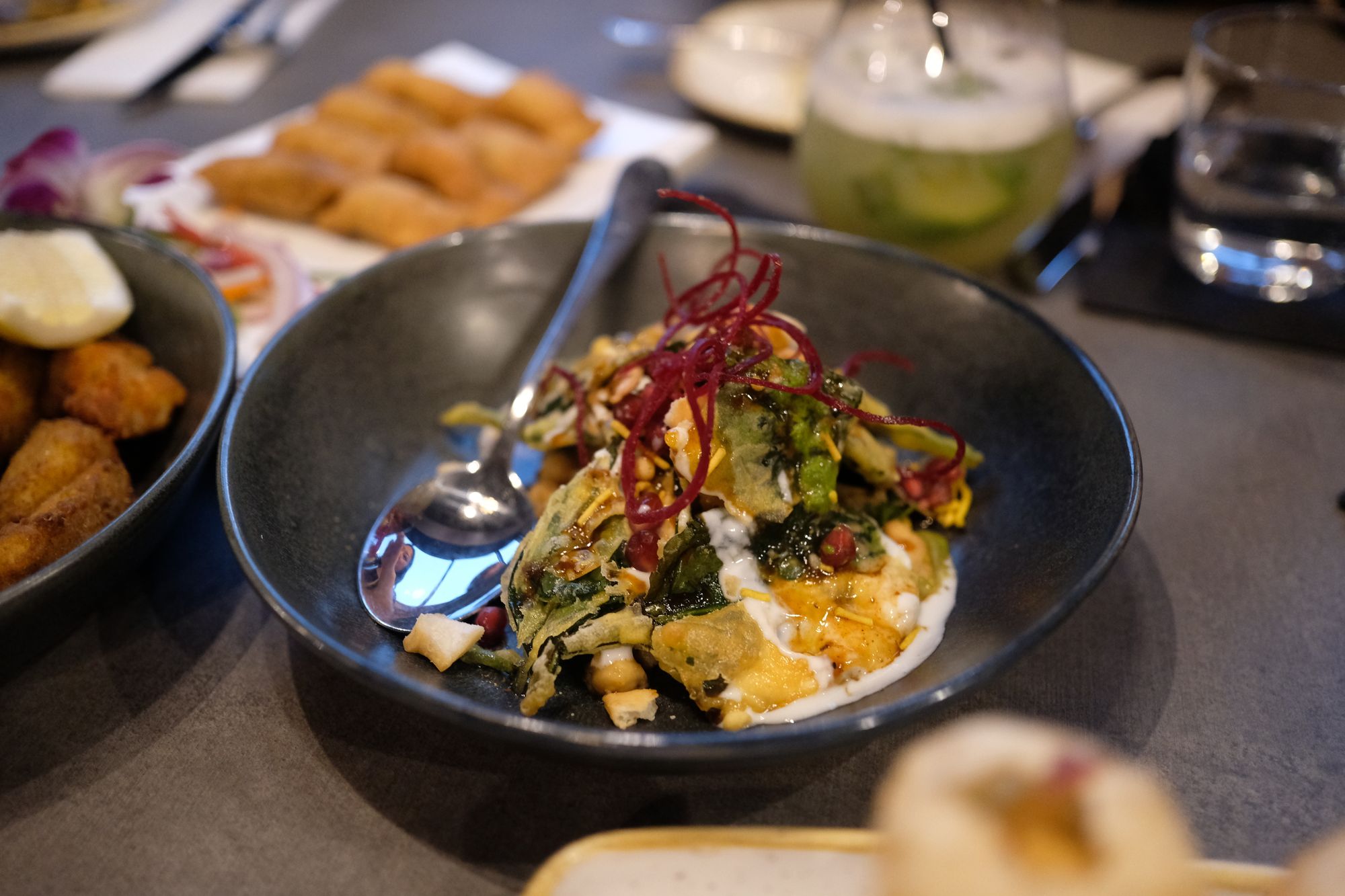 It might be strange to have a rice dish in my top 5, but I could honestly eat the goat biryani all day and not feel bored. Really any of the biryanis support this theory but the goat, much like the signature lamb chops, is incredibly tender, and when combined with the seasoned rice, makes for a very homey bowl.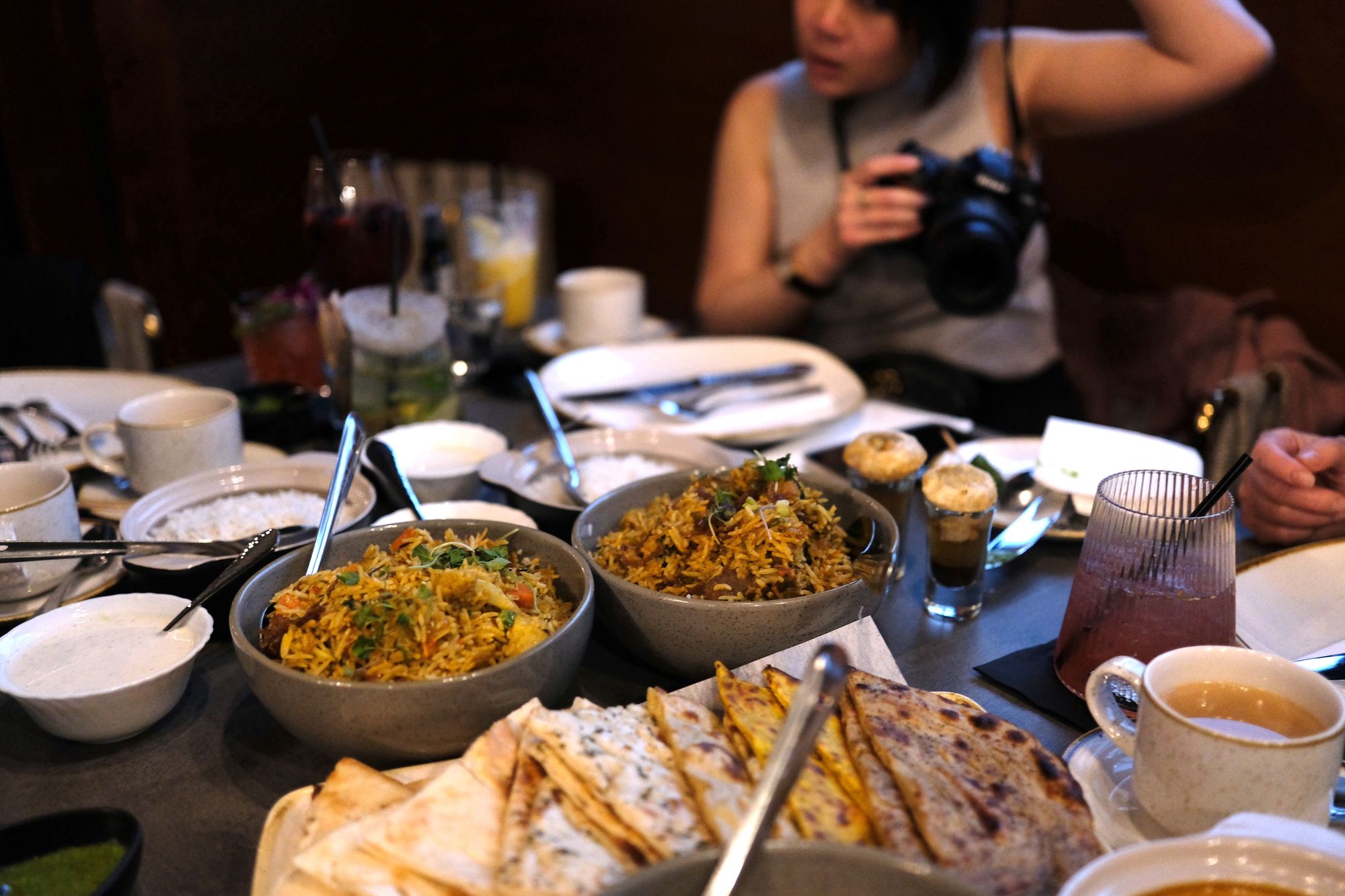 Last but not least, again on the appetizer menu, the pista and coconut crusted salmon, accompanied by jeera-infused mashed potatoes, broccoli, malabar sauce, bharawa vegetables, is salmon done right. Honestly you could probably find a similarly-sized salmon at Cactus Club minus the sides but this is way cheaper and deeply fulfilling.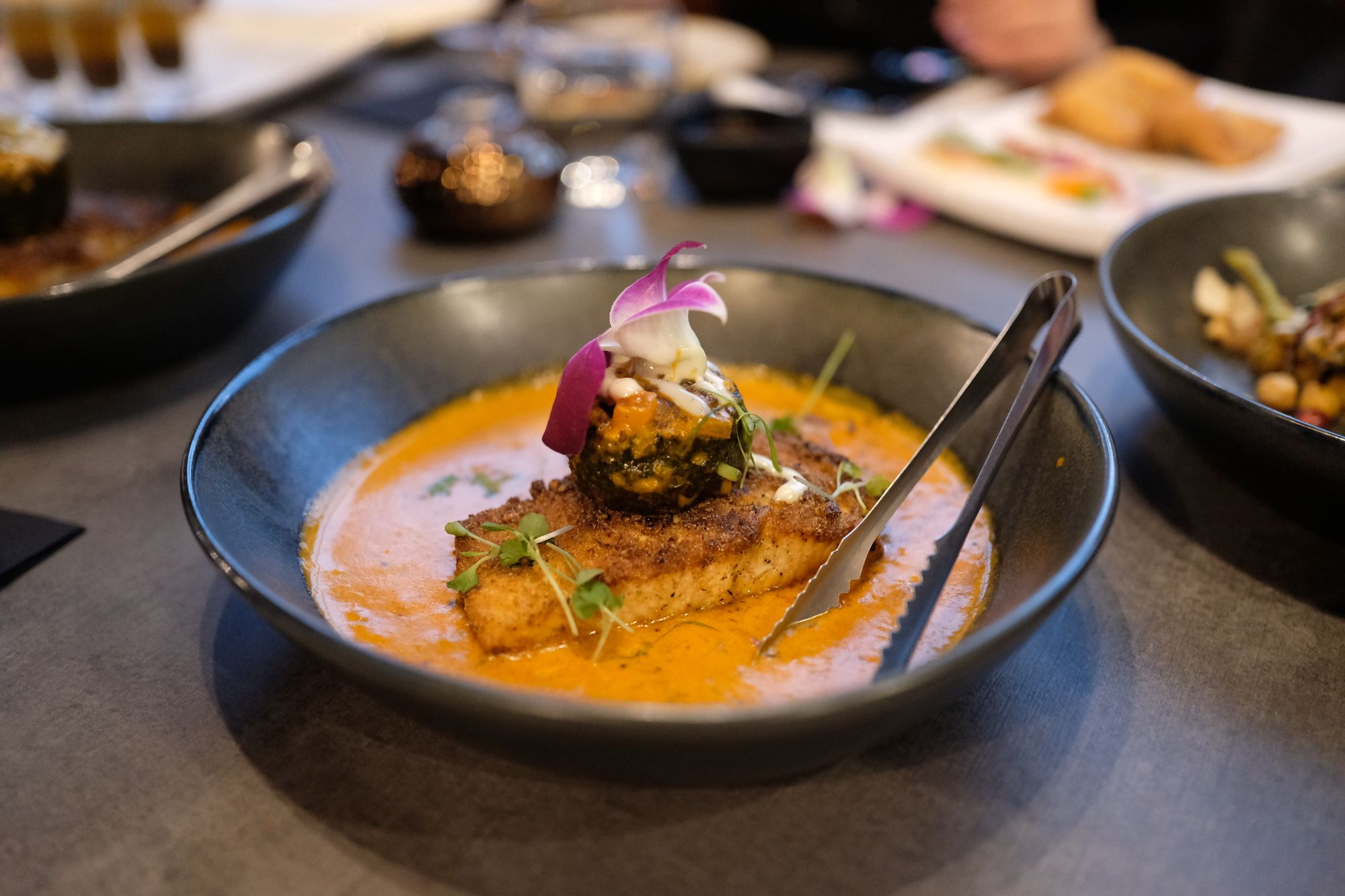 Features:
Dhaliwal's Lounge is a beautiful restaurant, full stop. You wouldn't expect it from the business park-like exterior it lives in, but the hanging plants in the entranceway really make you feel like you're stepping into something special. Once inside, the dining space is massive, and it feels like the place could turn into a club if you could book out the entire venue. The vibe is dark, similar to what you'd find at a Cactus or Earl's, but with an Indian flair to it. There is seating for at least 100 guests in all sorts of booths and table arrangements.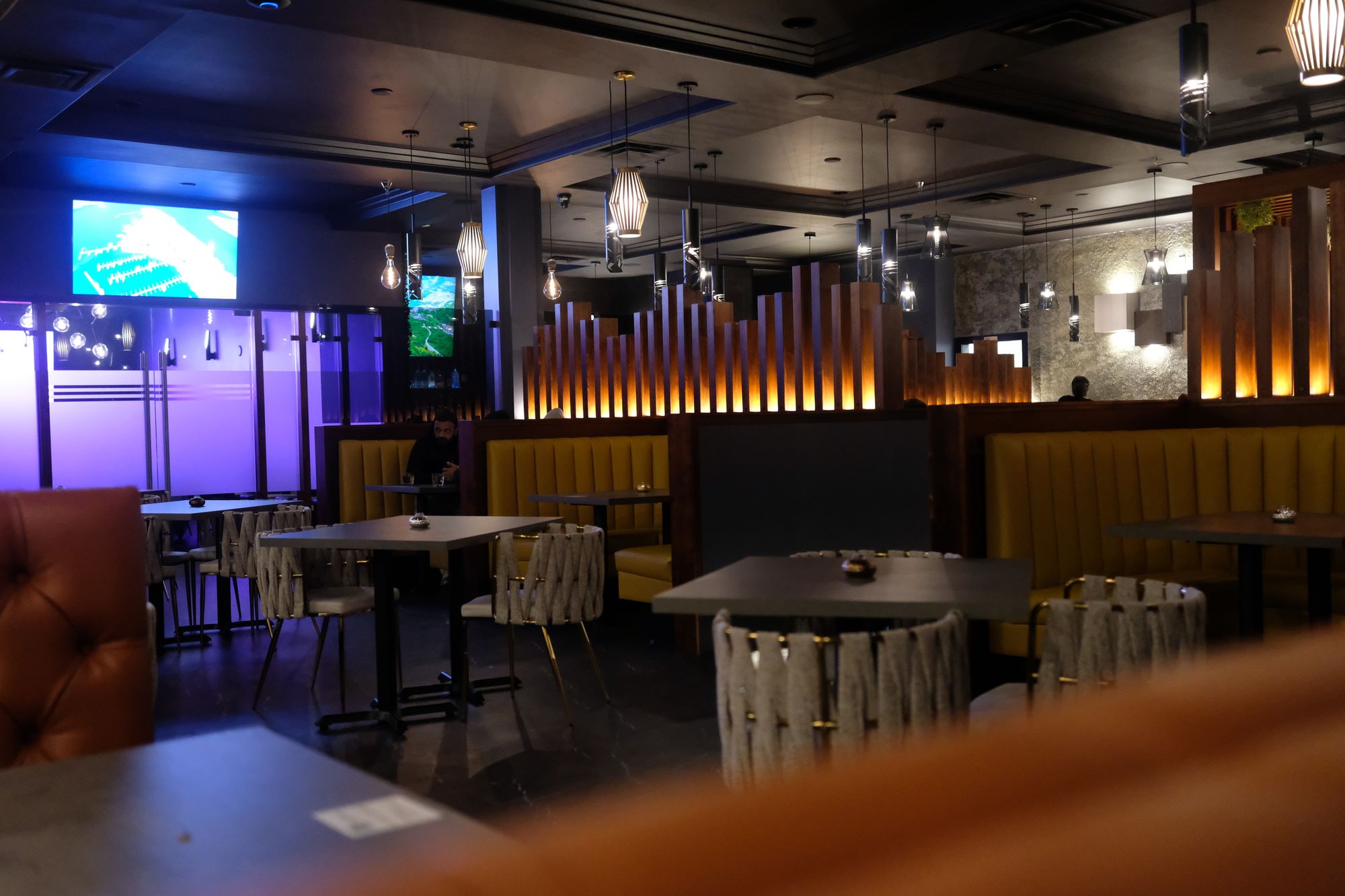 Final Thoughts:
One-liner: Upscale Indian that challenges what casual fine dining should be with what is probably the tastiest cornish hen game in town
Highlight: Cornish Murg Musallum
Price per person: $30-$60
Would I go back? Yes.