When I was in high school and college, Grey Goose was the gold standard when it came to sourcing quality vodka. The only reason it was revered was because of the smoothness of drinking it straight versus other vodkas. Now that I'm an adult (in age), I get to appreciate the fine art of consuming alcohol a little slower. For that, I was excited to be given a spot at Grey Goose Canada's Grey Goose Marche dinner prepared by Chef Christophe Dufau (of Les Bacchanales Michelin-starred fame) in a 5-course dinner paired with Greg Goose vodka themed with the French Riviera and local markets in mind. Read past the jump to see all the fun and delectable dishes a Michelin-starred chef will pair with Grey Goose.
Disclosure: This was a media dinner. All opinions are my own.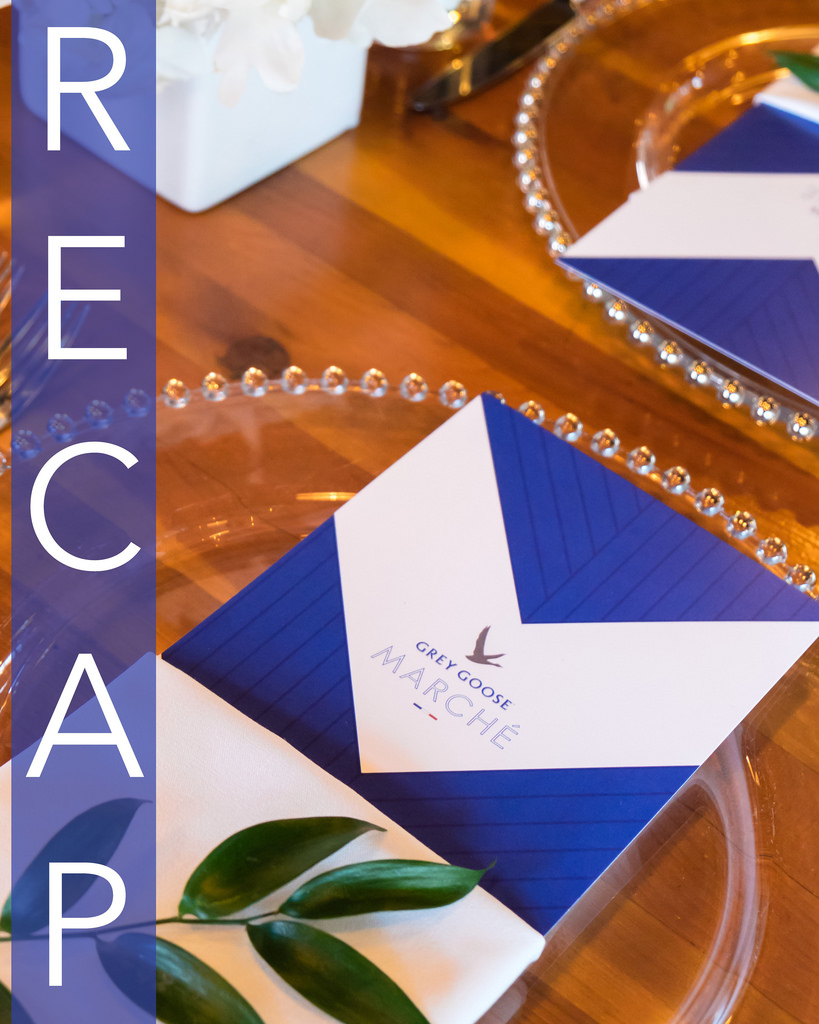 Food and Drink:
For this evening, I enjoyed the following courses:
Amuse Bouche
Grey Goose Le Grand Fizz
3 Oyster Pairing
Grey Goose Martini
Starter
Grey Goose Les Bacchanales Cocktail
Main
Grey Goose Watermelon Punch
Dessert
Grey Goose Espresso Martini
Amuse Bouche
The amuse bouche was a collection of an olive grissini (served with parsley pesto), a zucchini and goat cheese roulade, and A soybean sprout with squid ink risotto. Leave it to a Michelin chef to start off with things I'd never seen before. Given what looked like an olive branch was very interesting and I likened the flavour to something like a stick of olive-flavoured bread. The zucchini roulade was expertly crafted, as was the squid ink risotto. For those thinking a risotto shouldn't appear as an amuse bouche, this risotto was made of soybean sprouts giving it a refreshing feeling and satisfying crunch.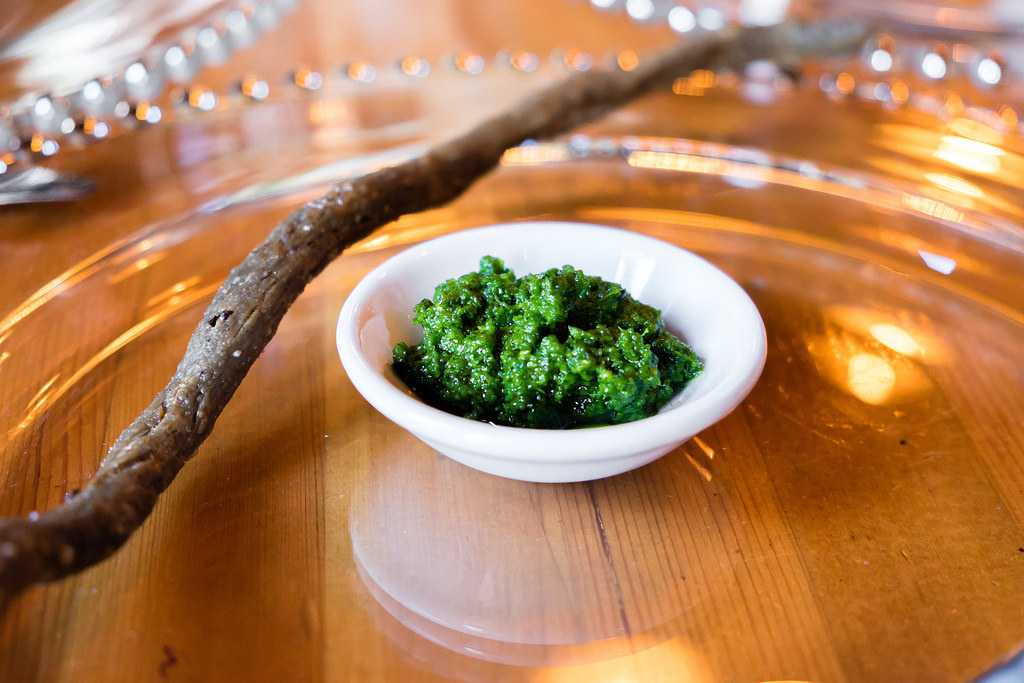 Olive Grissini with Parsley Pesto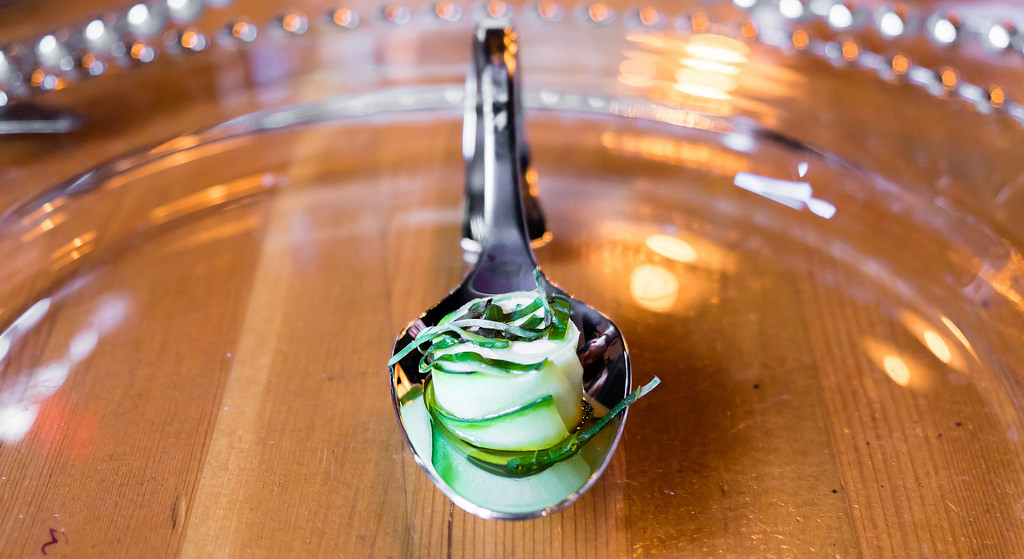 Zucchini and Goat Cheese Roulade with Basil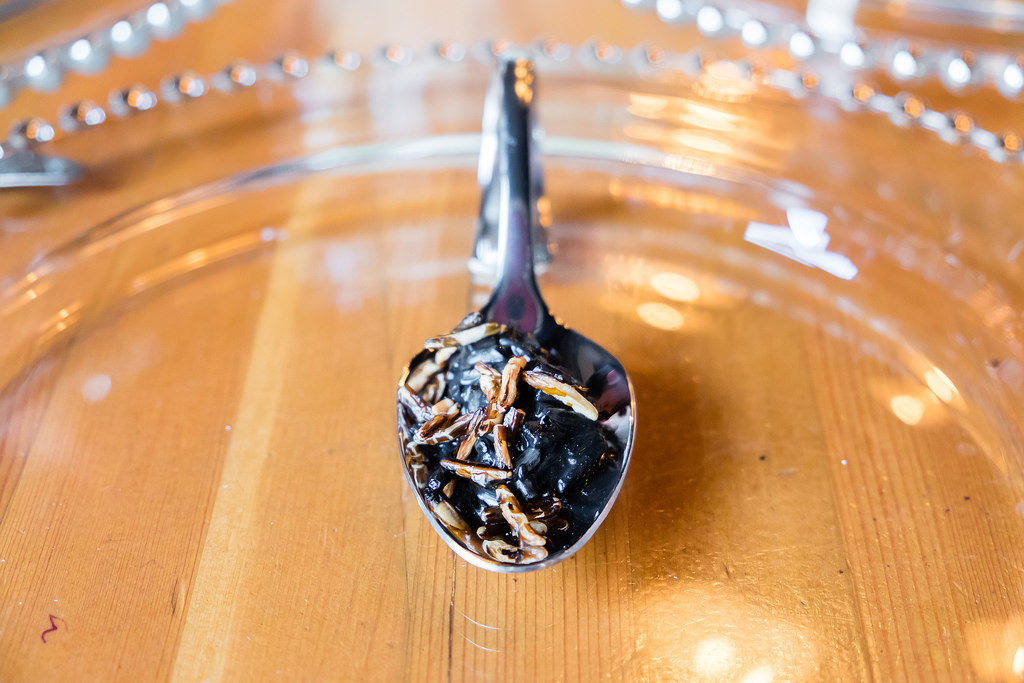 Soybean Sprout Squid Ink Risotto
Paired with this was a Grey Goose Le Grand Fizz cocktail (vodka, elderflower liqueur, soda water, squeezed lime, lime wedges). I'm basic for bubbles in my drinks so this was right up my alley. Mixing carbonation with finger-friendly food is always a fun pairing.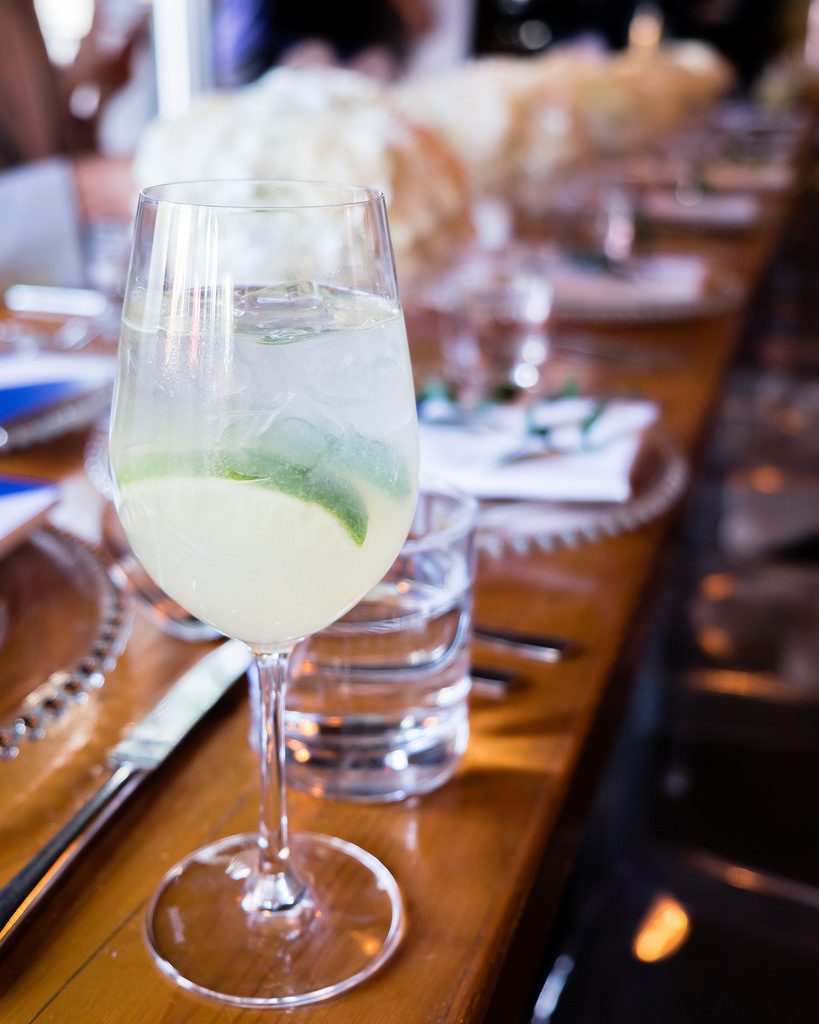 Grey Goose Le Grand Fizz Cocktail
3 Oyster Pairing
I welcomed in 3 oysters with the following styles: watercress and green pepper, rhubarb and rosemary, and oyster mushroom and tarragon. Gotta say the watercress and green pepper was my favourite out of the 3 styles because the watercress puree was masterful and had a surprisingly savoury sensation despite being all vegetable.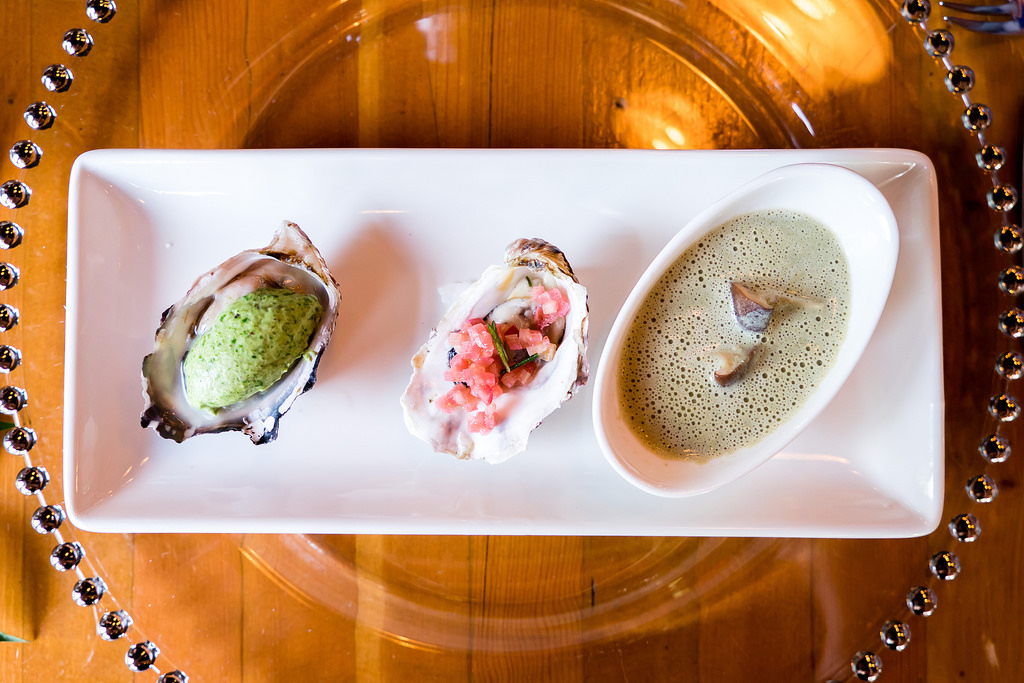 3 Oysters Styles left-to-right: Watercress and Green Pepper, Rhubarb and Rosemary, & Oyster Mushroom and Tarragon
Paired up was a classic Grey Goose Martini cocktail (vodka, French dry vermouth, orange bitters). See, when I was younger, we were downing vodka because it went down so easy. It's no surprise that what some consider the ideal martini is a classic Grey Goose one because of the minimalism when it comes to the mixers – the vodka just slides down one's throat. I thought this cocktail paired best with the watercress and green pepper oyster above for the savoury taste profile. The rhubarb and rosemary were a bit all over the place for my palate when tasted with this Grey Goose Martini.

Grey Goose Martini
Starter
Our starter was a plate of spot prawn, clams, potatoes, and seaweed. At first glance, I was curious about the spot prawn which looked marginally safe to eat. The first bite was pure magic. The prawns, chewy and juicy, were a perfect complement to the salted potato balls. I was lapping up everything I could on this plate because it would have been a shame to leave even a smidgen of seaweed behind.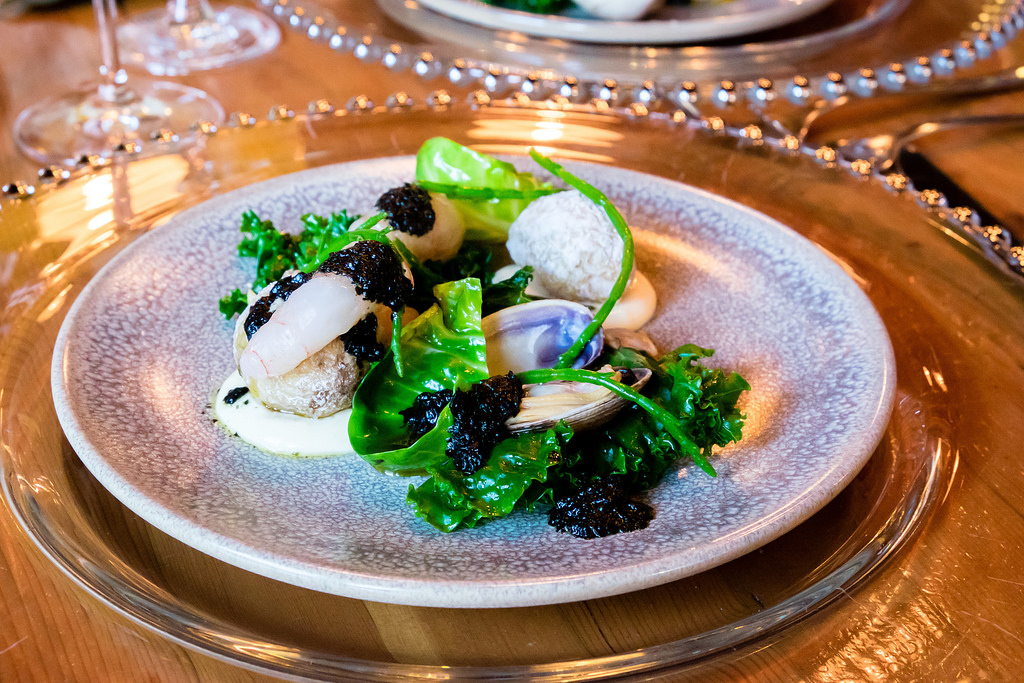 Starter
Paired up here was the signature Grey Goose Les Bacchanales cocktail (vodka, lemon juice, turmeric, ginger tonka bean, sparkling wine). Did I already mention I love bubbles? No disappointment here (and a nice change from the strong martini) as the seafood sparkled with this restaurant-exclusive cocktail in hand (Les Bacchanales is the name of tonight's chef's restaurant in France).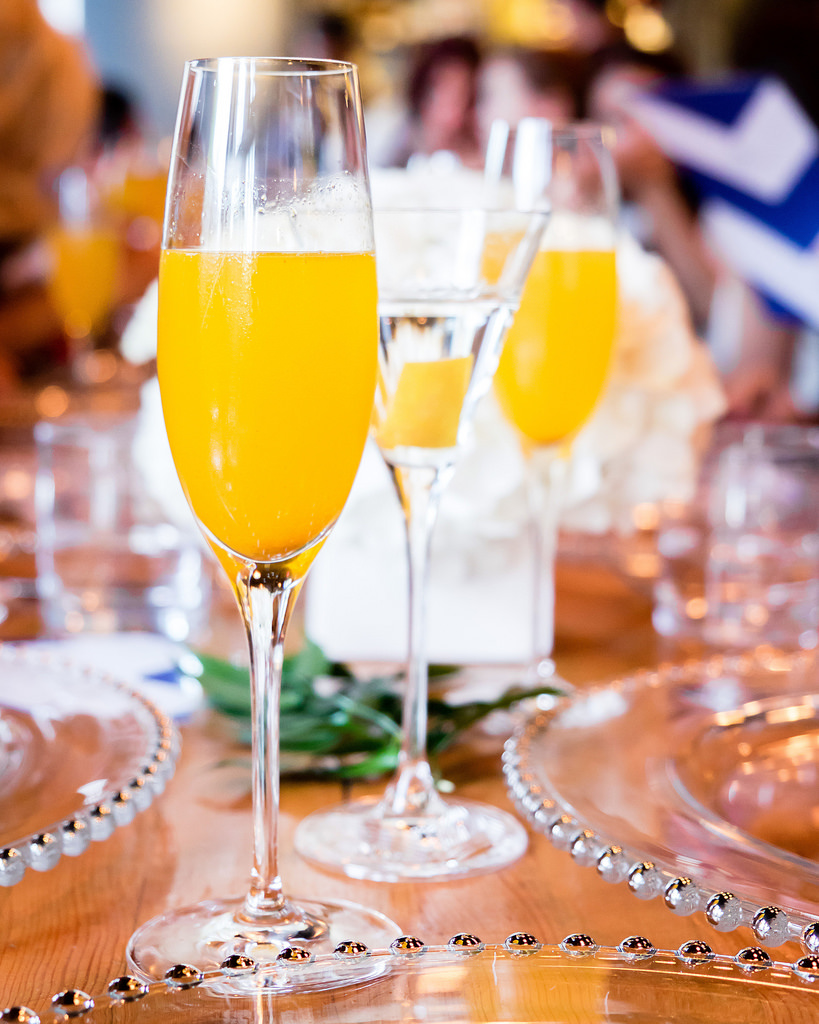 Les Bacchanales Cocktail
Main
The main tonight (notice a pescatarian-friendly theme here) was a halibut, served with peas, sorrel, and caviar. For those who've never had caviar, think of it the gold nugget version of butter. It's just fish eggs, but their consistency is one that melts onto your teeth like butter. Very delicate and fun to eat. I'm not sure why I was given a knife for this course as this was one of those tender "no knife needed" fish dishes. I loved every bit of this juicy halibut.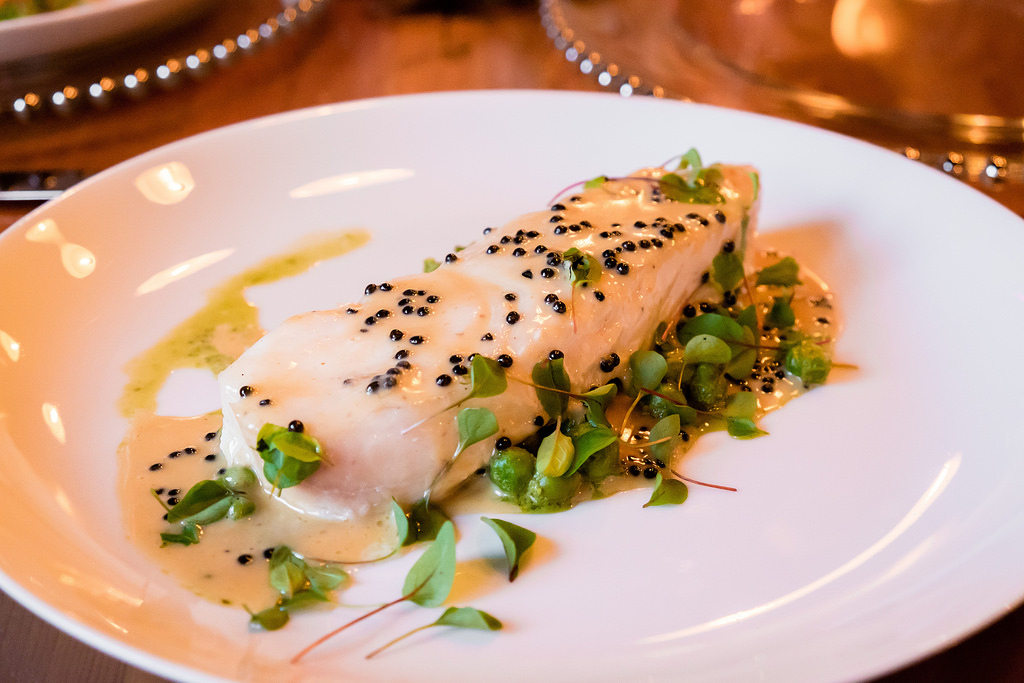 Halibut, Peas, Sorrel, and Caviar
Paired with our halibut was a Grey Goose Watermelon Punch (Le Citron Vodka, salted watermelon juice, lemon juice, cinnamon syrup, cucumber wheel). This was sneakily the easiest drink to consume tonight with all the watermelon and cucumber going on. Popping caviar eggs and washing my palate off after with this punch was very enjoyable.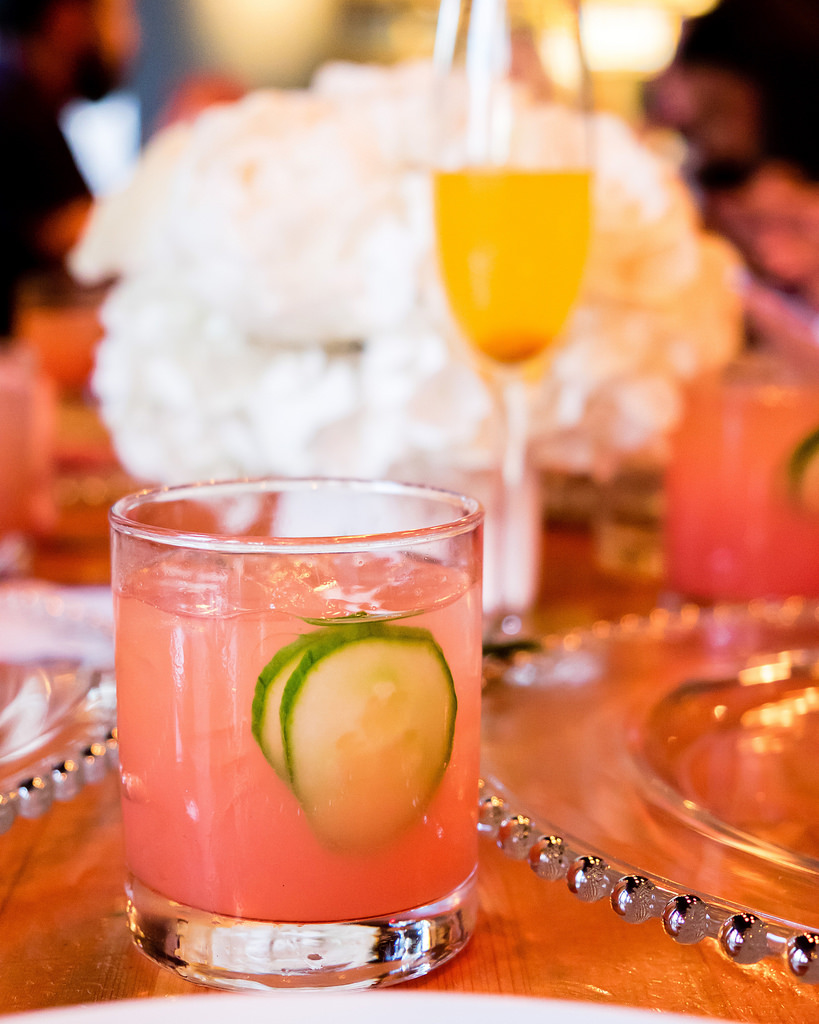 Grey Goose Watermelon Punch Cocktail
Dessert
Dessert tonight was a creative plate of raspberries, sweet corn, yogurt, and honey. Not just any corn though – this was gourmet popcorn topped with a polenta-styled piece of honey. Desserts like these make me feel obliged to add Les Bacchanales to my list of future French restaurant destinations in the future because the combination was so wild which is perfect for a diner like myself (I like to try anything short of pineapple).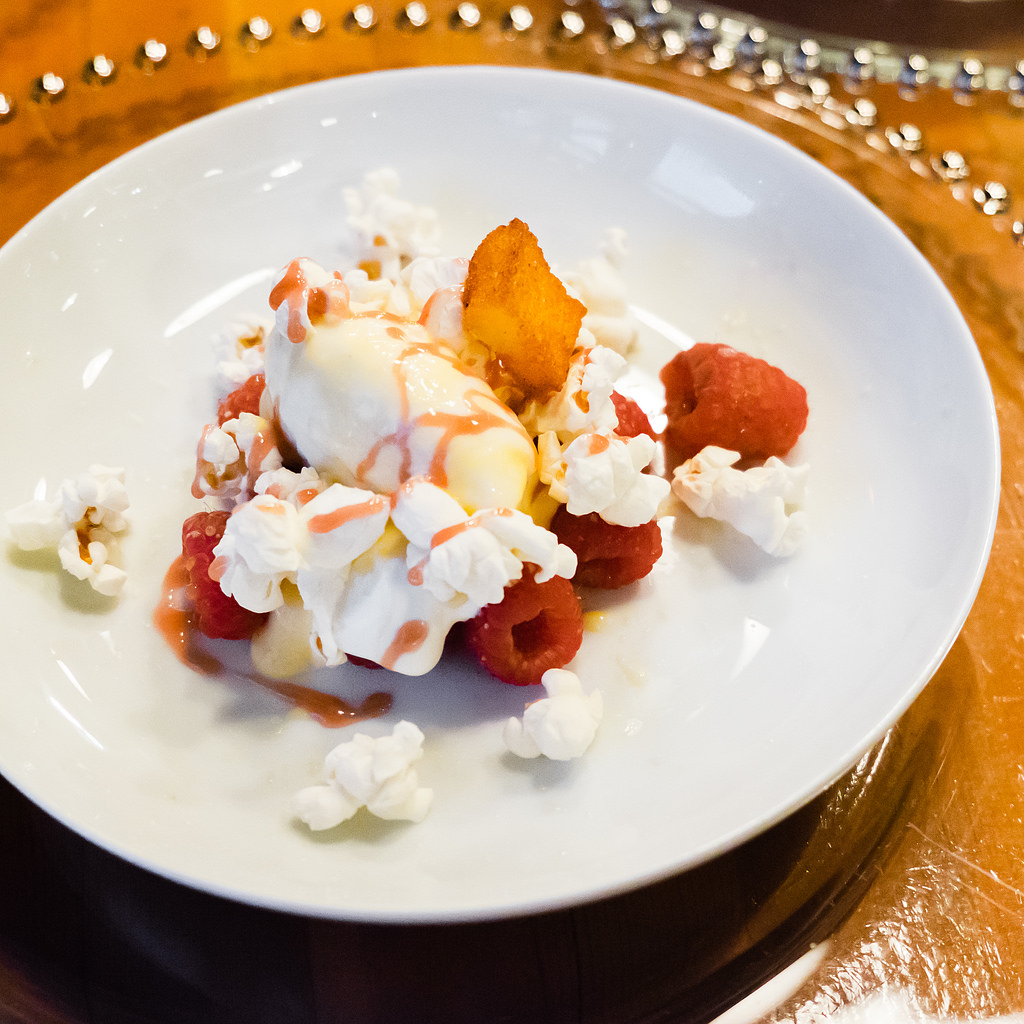 Dessert of raspberries, sweet corn, yogurt, and honey
To pair with this, and combat the oncoming food coma, we enjoyed a Grey Goose Espresso Martini cocktail (vodka, coffee liqueur, single origin espresso, fleur de sel, coffee beans). This drink is drinkable enough that I could enjoy it on its own (unlike the regular martini), but I didn't mind pairing it with the dessert. If you're into caffeinating after a meal, the Grey Goose Espresso Martini can be a fun tradition.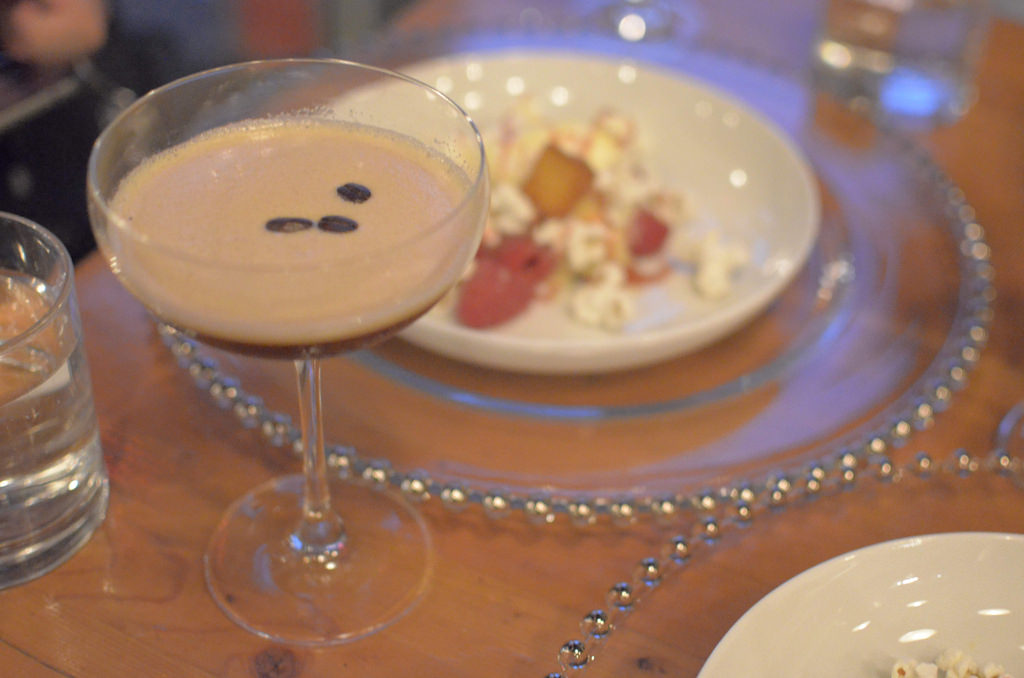 Grey Goose Espresso Martini Cocktail - Photo Credit: James Chung | Hello Vancity
Features:
For this evening's dinner, we were placed in a private room at Edible Canada. It was here we were introduced to the Grey Goose brand and I could get up close to watch the magic of Chef Christophe Dufau in action. A couple of times he noticed me shooting photos of him and made funny gag faces at me. I was laughing too hard to get any meaningful photos of him but here's one affirming he's a cool chef and the fact that there was Grey Goose everywhere in this intimate dinner.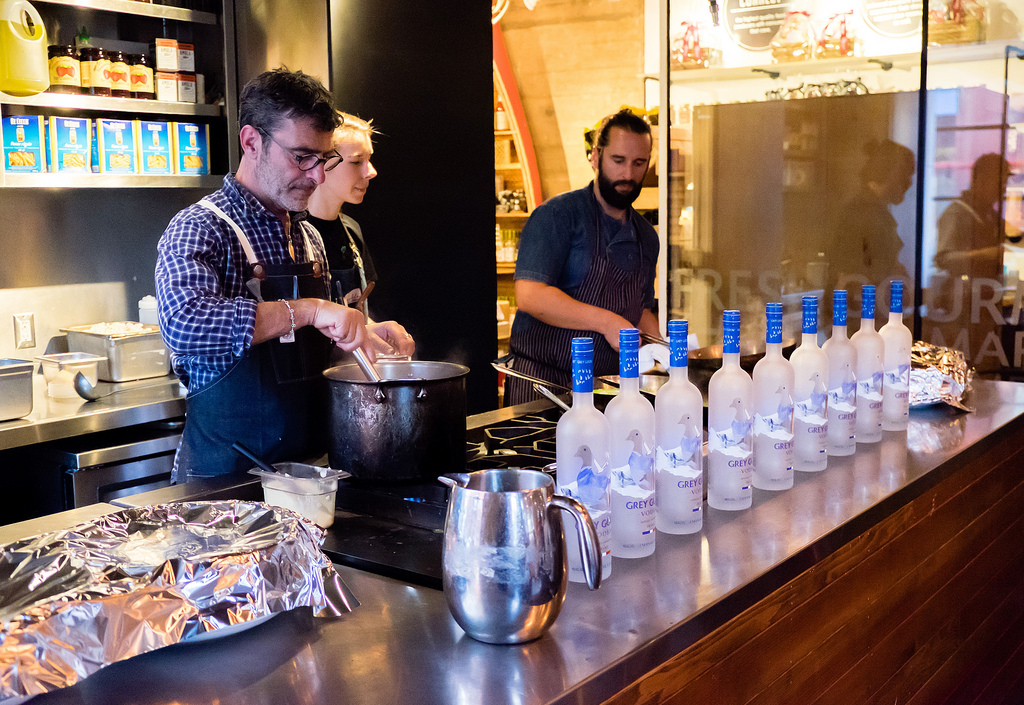 Chef Christophe Dufau and Team
Final Thoughts:
One-liner: A fun dinner that reminds me how Grey Goose, the liquid gold of my early drinking career, creatively fits in with a variety of foods in French cooking
Highlight: Spot Prawn Starter.