The summer season is coming and restaurants are ramping up non-stop in Vancouver. For The Westin Bayshore, this means H2 Rotisserie & Bar is now in full operation. Offering up classic rotisserie delights and a dynamic dining space, I was all for attending their grand opening event so I could see for myself the transformation into upscale comfort food and local beer.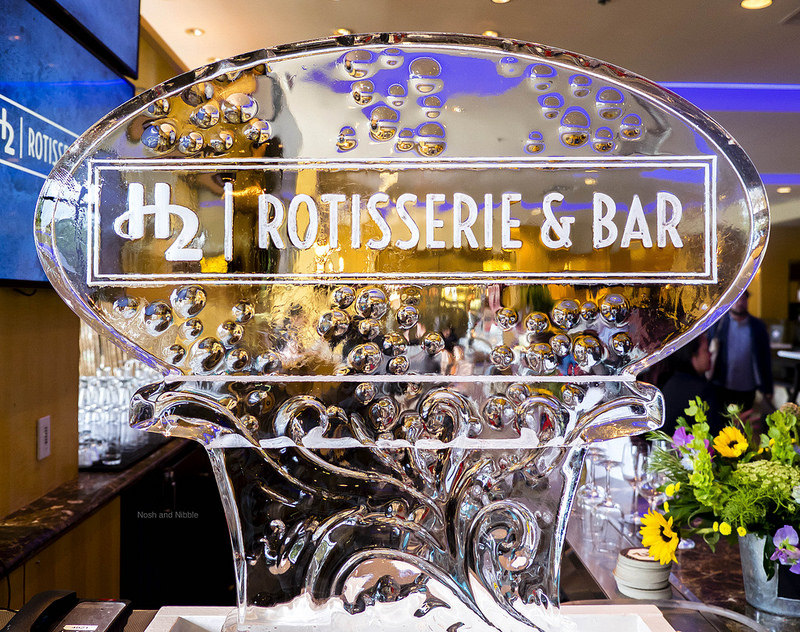 Food and Drink:
As I meandered through the dining area, I stopped by Central City Brewing's station. One of Vancouver's local breweries, these folks were pouring out Red Racer Hopping Mad, a hoppy cider. These guys gotta get some props for colourful designs.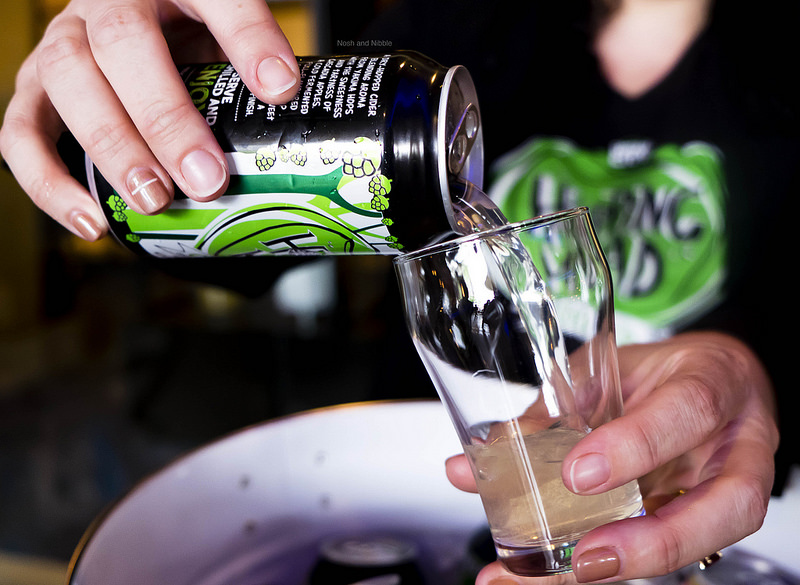 The first meat station I found was the Tomahawk Steak cutting station. This thing was gigantic! Accompanied by pretty much ever steak sauce out there, this was a tender medium-rare cut that was extra juicy. My weakness, béarnaise, was also on the table and I slurped my slice up. This Tomahawk Steak is available on the menu in full ($110 for a two-person serving).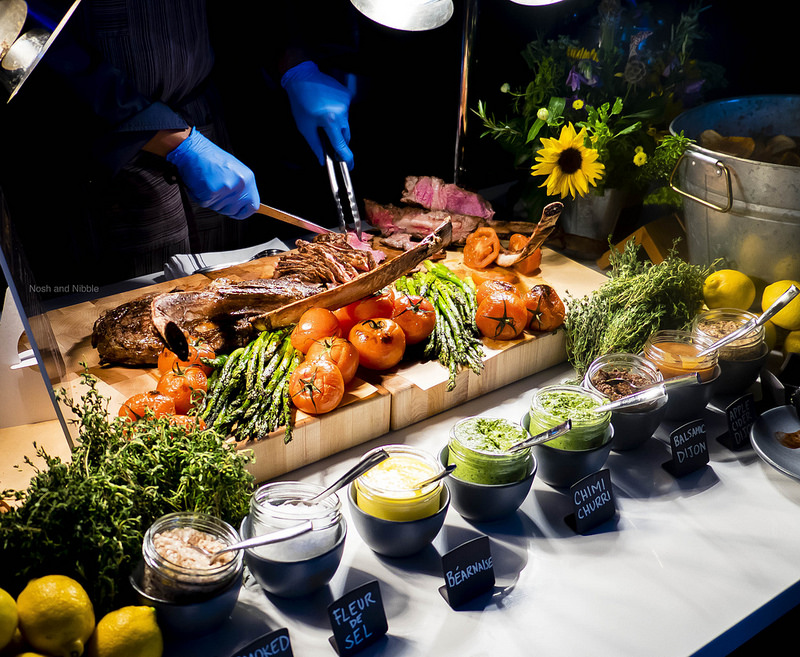 There were also a number of self-serve stations in the forms of charcuterie, cheese, and dessert stations. While most of these aren't on the regular menu, I reckon if you have a large gathering planned, that H2 Rotisserie will be able to provide you with all the self-serve stations you want.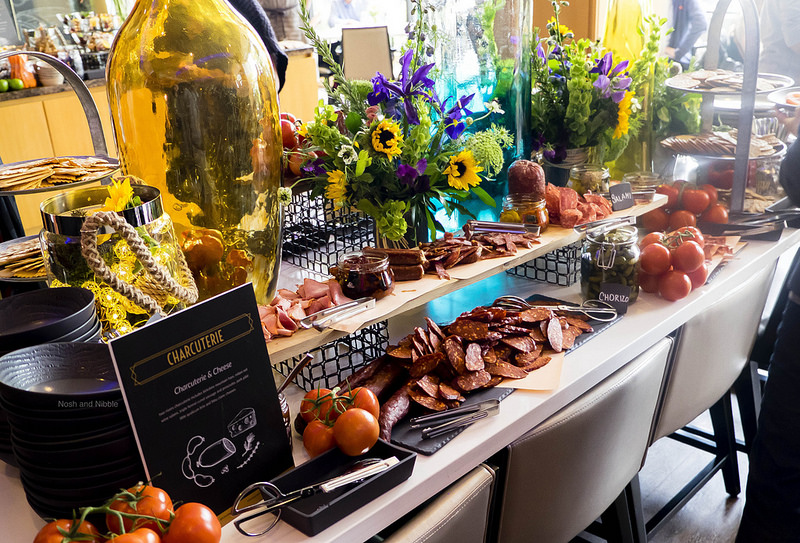 Charcuterie Station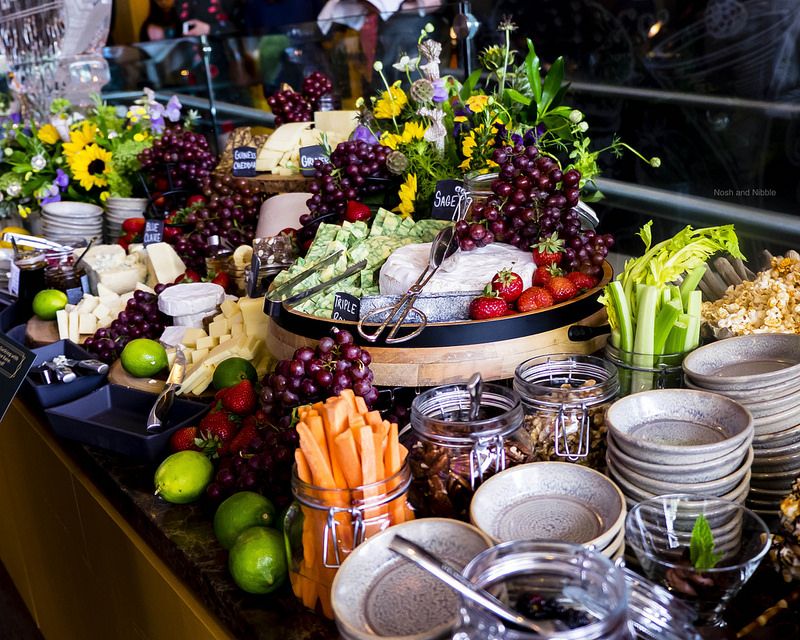 Cheese Station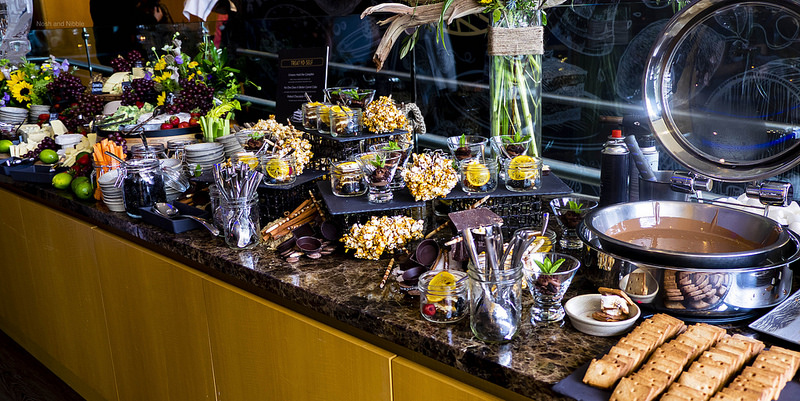 Dessert Station
Over in the back was a rotisserie cutting station. These folks were working nonstop providing juicy slices of chicken breast or thigh to hungry guests and I could see their rotisserie spits in all their glory. With all the glam of premier seafood (Cardero's, Lift) and casual diners (White Spot), it's nice to see something as comforting as rotisserie chicken in the mix of this Coal Harbour neighbourhood.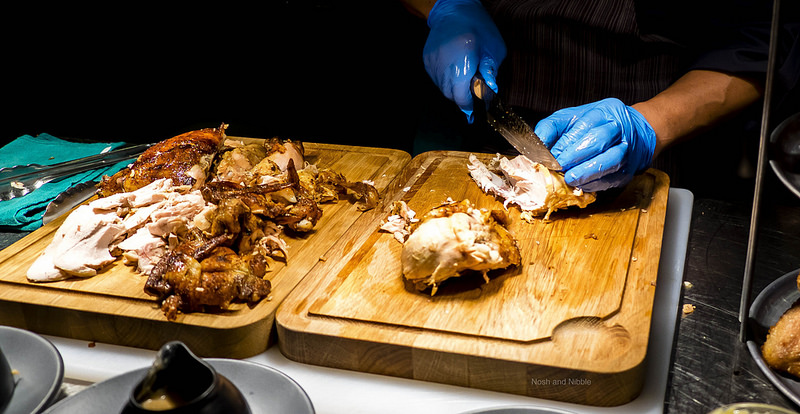 Rotisserie Station
After I had my fill of food, I was mostly concerned with the cocktails on deck. We headed to the garden patio out the back doors. Man this scene was gorgeous! Shady umbrellas, heat lamps, and tables reflecting the scenic mountains and sky. This patio is well-equipped for summer days as well as cooler autumn evenings.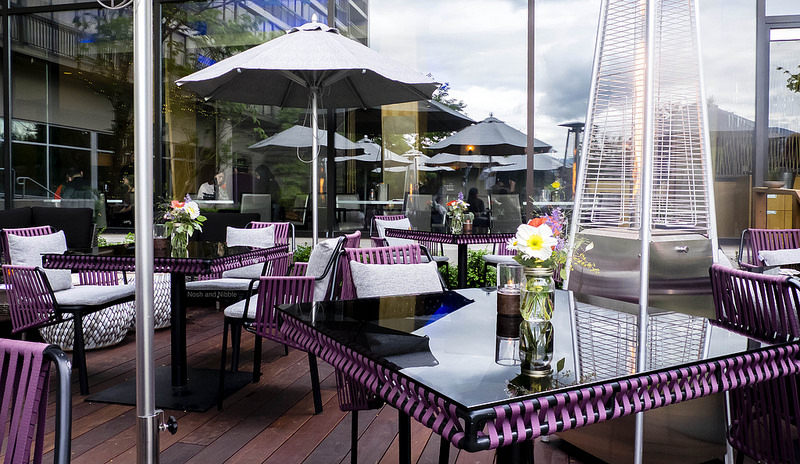 For me to really relax on a deck though, I enjoy having a drink. This Malahat Mule was my preferred cocktail of the evening. With De Vine Shine, ginger beer, butters, and lime, this was a minty punch of courage.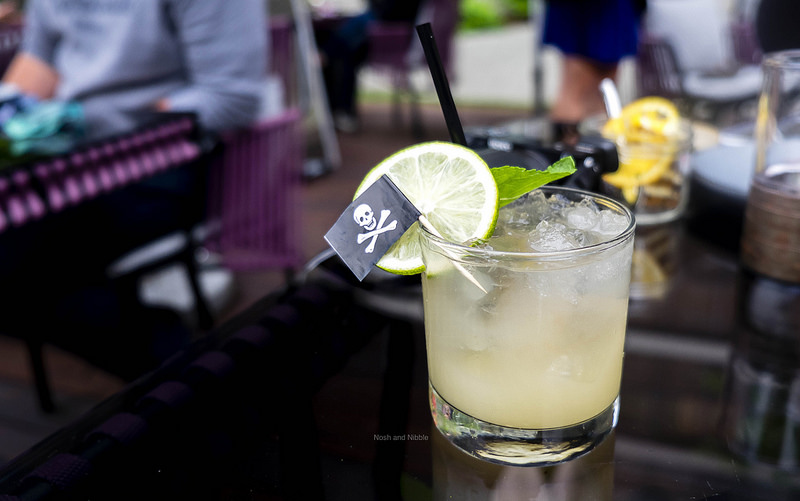 There was also the Dr. Sun Yet-Sen Remedy with black moon smoked rosemary gin, white tea syrup, lemon juice, and teapot bitters. This would be recommended for anyone who enjoys a more medicinally cocktail.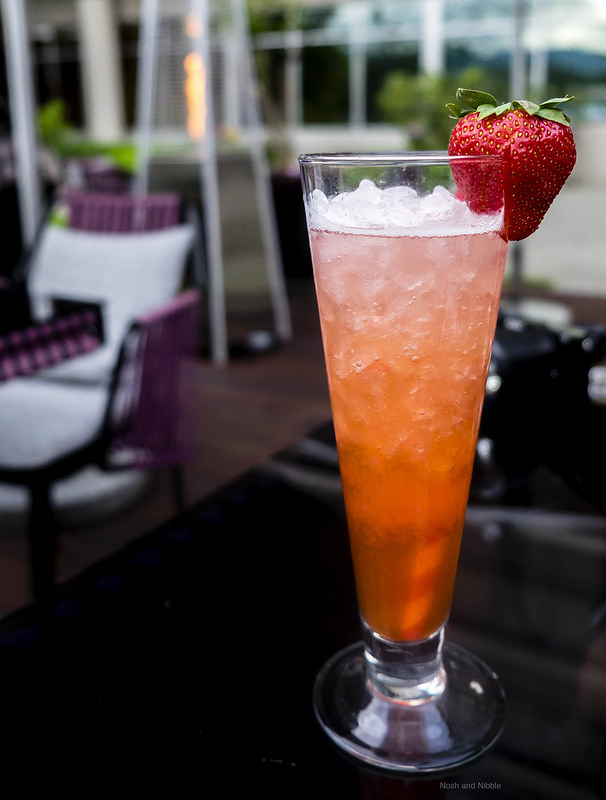 Final Thoughts:
One-liner: Comfy, unique rotisserie restaurant opening with all the seating you can think of and scenic views definitive of the ideal Vancouver lifestyle
Highlight: Tomahawk Steak with Béarnaise Sauce
Price per person: $30-$75