Homer Street Cafe and Bar has been one of Vancouver's most aptly-named restaurants for a half-decade. In its tenure, it's survived a number of renovations to refine its various dining spaces and rebuilt from a flood that leaked through its lower dining lounge (residents live above filling the rest of the Homer Building). Amidst all the internal work, Homer St. Cafe has also welcomed its new Head Chef Jeff MacIntosh, and with him, a revamped Happy Hour menu. A couple Fridays ago I headed on over to experience some of the new items.
Disclosure: This was a media event and all opinions are my own.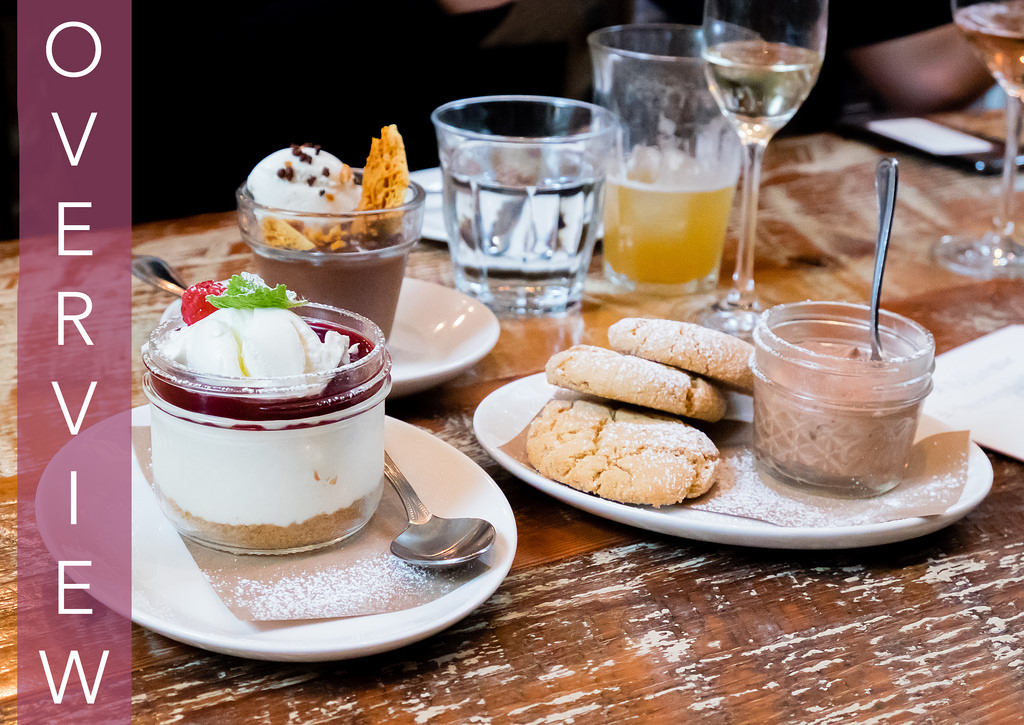 Food and Drink:
Team Tastic came here on Friday early evening and I had a great taste of the following:
Secret Garden Cocktail ($12) gin, st. germain elderflower, cucumber, mint syrup, egg white
Spring Flowers Cocktail ($12) wiser's deluxe, limoncello, lavender-infused honey, lemon, orange, and juniper bitters
Smoked Fish Croquettes ($7) lemon and chili aioli
Chickpea Dip ($5) scallions, paprika, taro, and plantain crisps
Salad of the Day
Vino Rosé Sangiovese 2017
Cheesecake Jar (~$6) raspberry compote, fresh cream, cookie crumble bottom
Chewy Peanut Butter Cookies ($6) Nutella cream
Chocolate Pudding ($6) maldon sea salt, cocoa nibs, honeycomb
The Secret Garden Cocktail was a joy to behold and an even greater joy to consume. The strong egg white top was like a pillow for the suspended cucumber showcasing all its gentle folds. The mint syrup was a refreshing balance to the floral gin.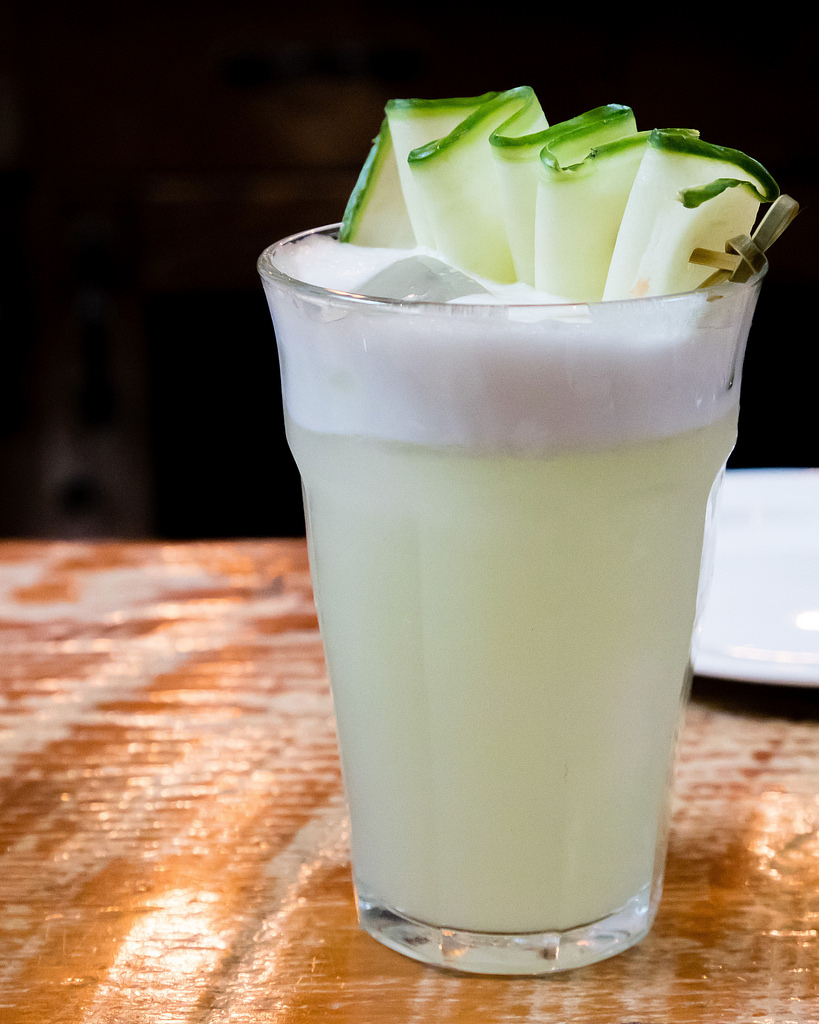 Secret Garden Cocktail
For a stiffer cocktail (comparatively by proportion), look no further than the Spring Flowers Cocktail. The limoncello and whisky combination here scream "Whisky Sour" but there's a lot more going on with the pristine glass, and florally sweetness.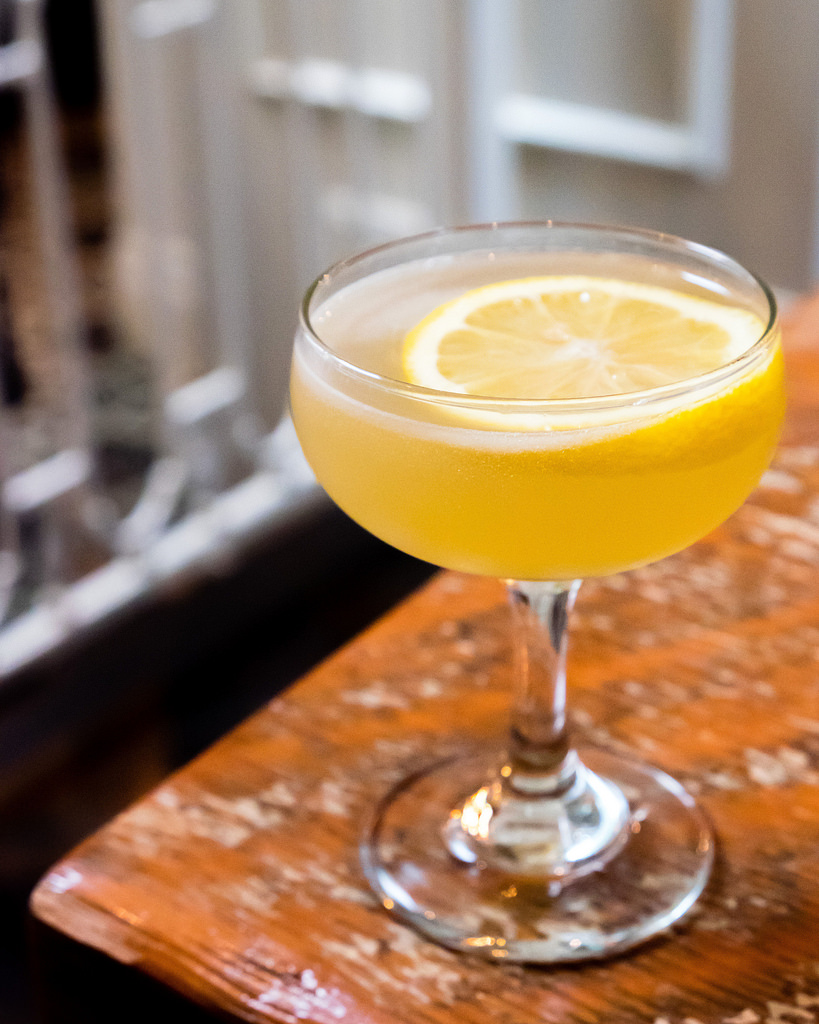 Spring Flowers Cocktail
On the food side of things, the smoked fish croquettes are awesome. Stuffed to the edge, dipping these in the provided lemon and chili aioli made for a pretty complex flavour profile given the subject matter of the food (i.e. deep-fried balls).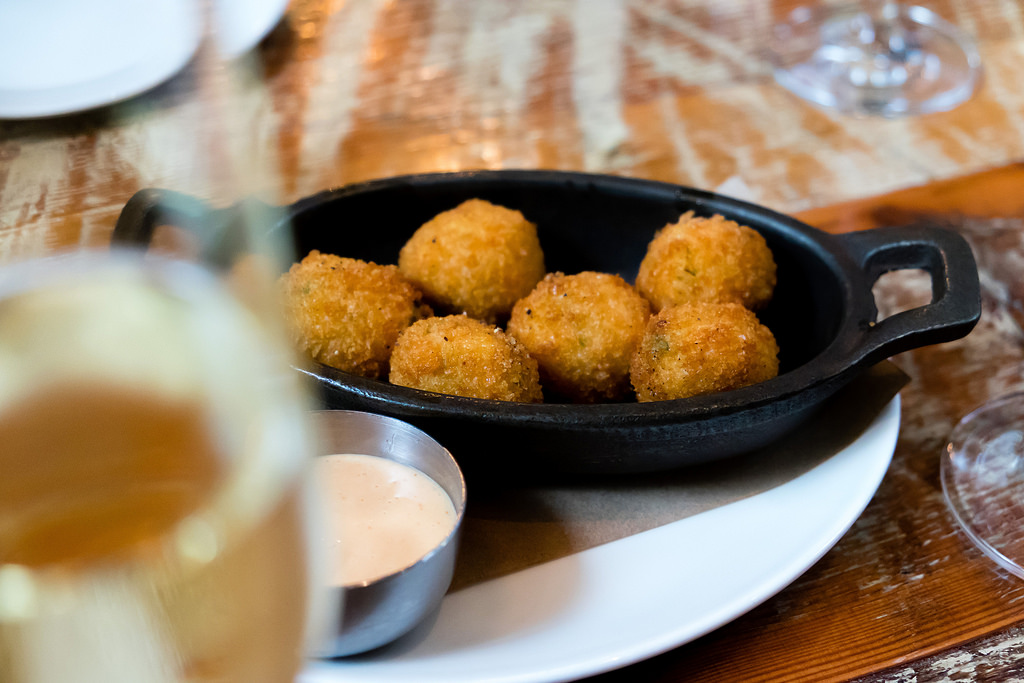 Smoked Fish Croquettes
Next up was my favourite of the evening: the chickpea dip. The plantains and taro chips were a nice touch but the main star is the chickpea dip which was dense and full of flavour. You could lather a chip with the dip or go in with a spoon because there was so much dip to go around. At $5, I would say the chickpea dip is an absolute Happy Hour steal at Homer St. Cafe being a terrific combination of flavour, creativity, and value.

Chickpea Dip
The salad of the day will always change, but this evening's salad featured arugula, almonds, goat cheese, and pickled fennel. Everything tasted pretty fresh and a nice change from the usual garden salads.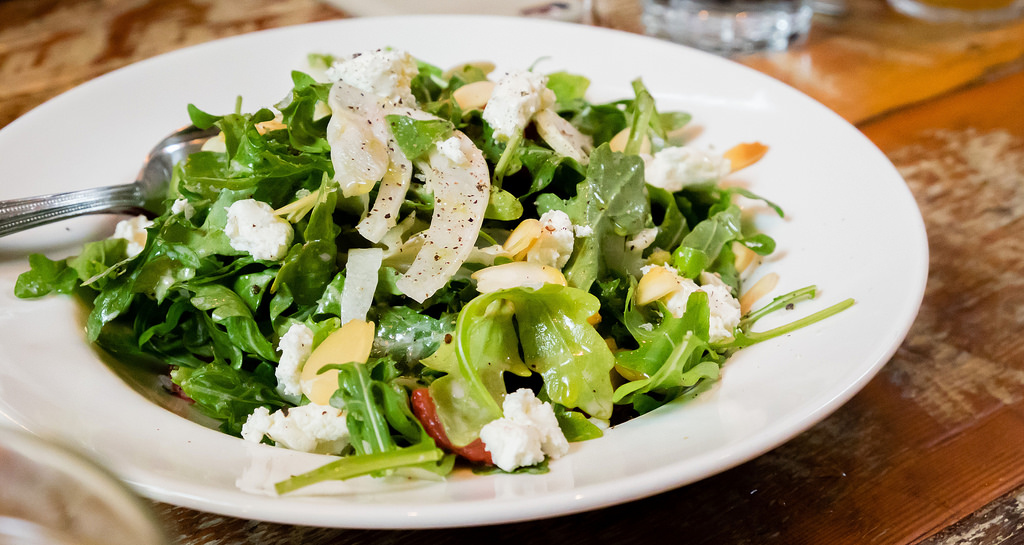 Salad of the Day
We complemented the daily salad with some Vino Rosé Sangiovese 2017. Served at the ideal temperature, this was very refreshing and not too complex. Being a dry finish made it a nice complement with the goat cheese in the daily salad. As reported by Wine.com, this wine features racy acidity and a fleshy, textured, salty style on the palate. It's a pretty cheap bottle (~$16/btl) so I'd reckon the restaurant charges about $6/glass.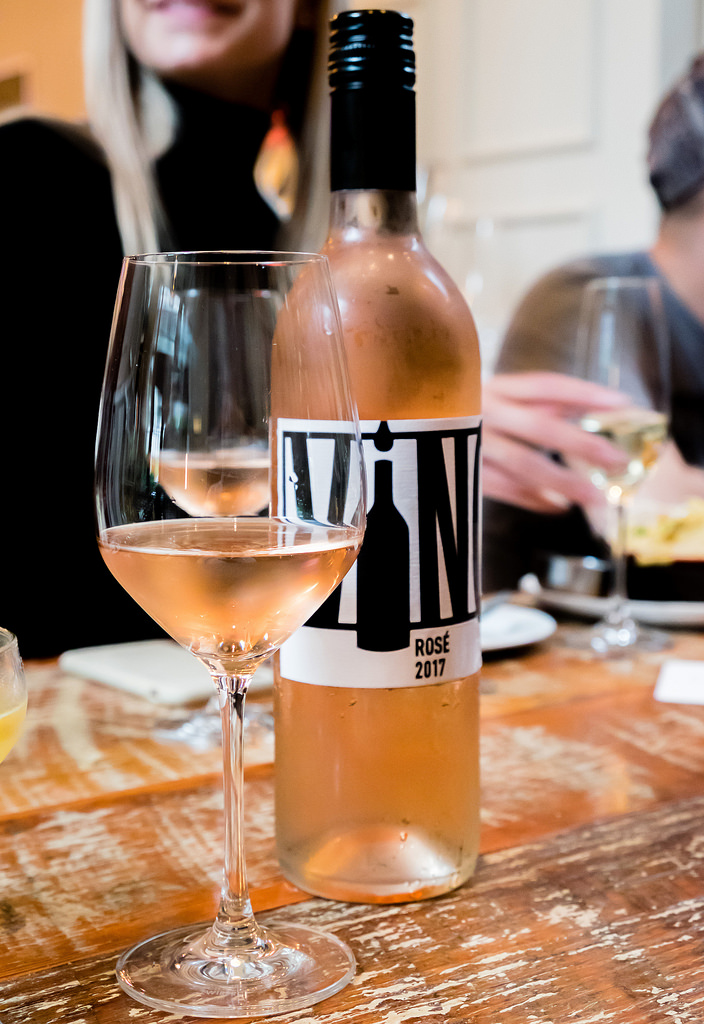 Vino Rosé Sangiovese 2017
On the desserts, first I have to exclaim what a treat it is to have desserts on a Happy Hour menu. It doesn't happen often enough and kudos to Homer St. Cafe for offering up something different.
Out of the cheesecake jar, peanut butter cookies w/ Nutella cream, and chocolate pudding, my winner has to be the peanut butter cookies. At first, I was skeptical at how good a trio of cookies could be. As I lathered on the Nutella cream though, it became very apparent in my mouth what a great combination cookies and fresh cream make. Nutella's already a household standard but to have it in a cream form was a cool display of creativity.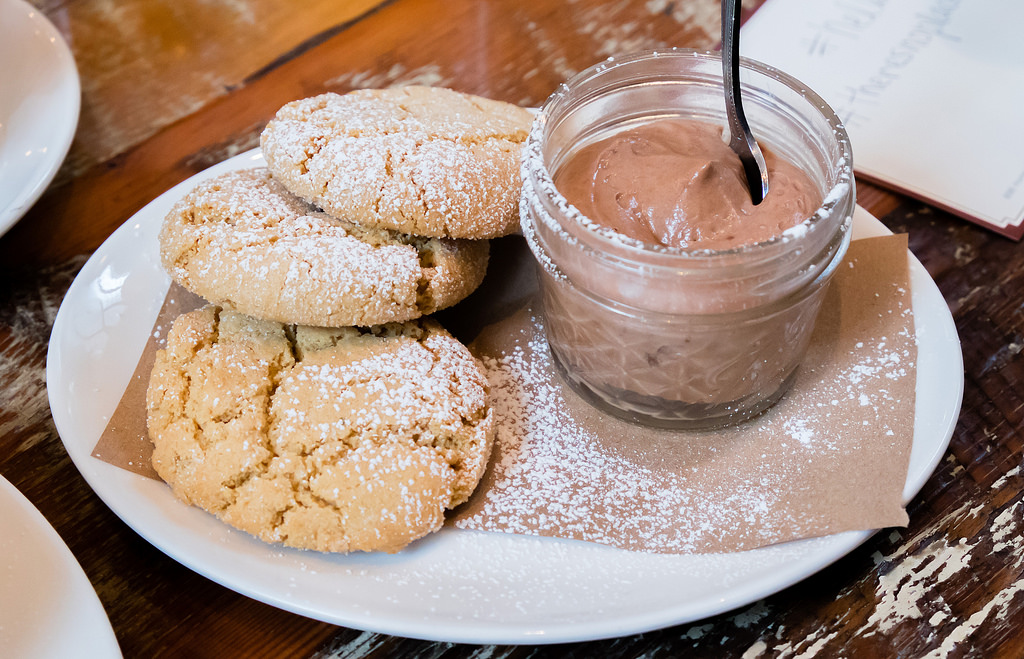 Peanut Butter Cookies w/ Nutella Cream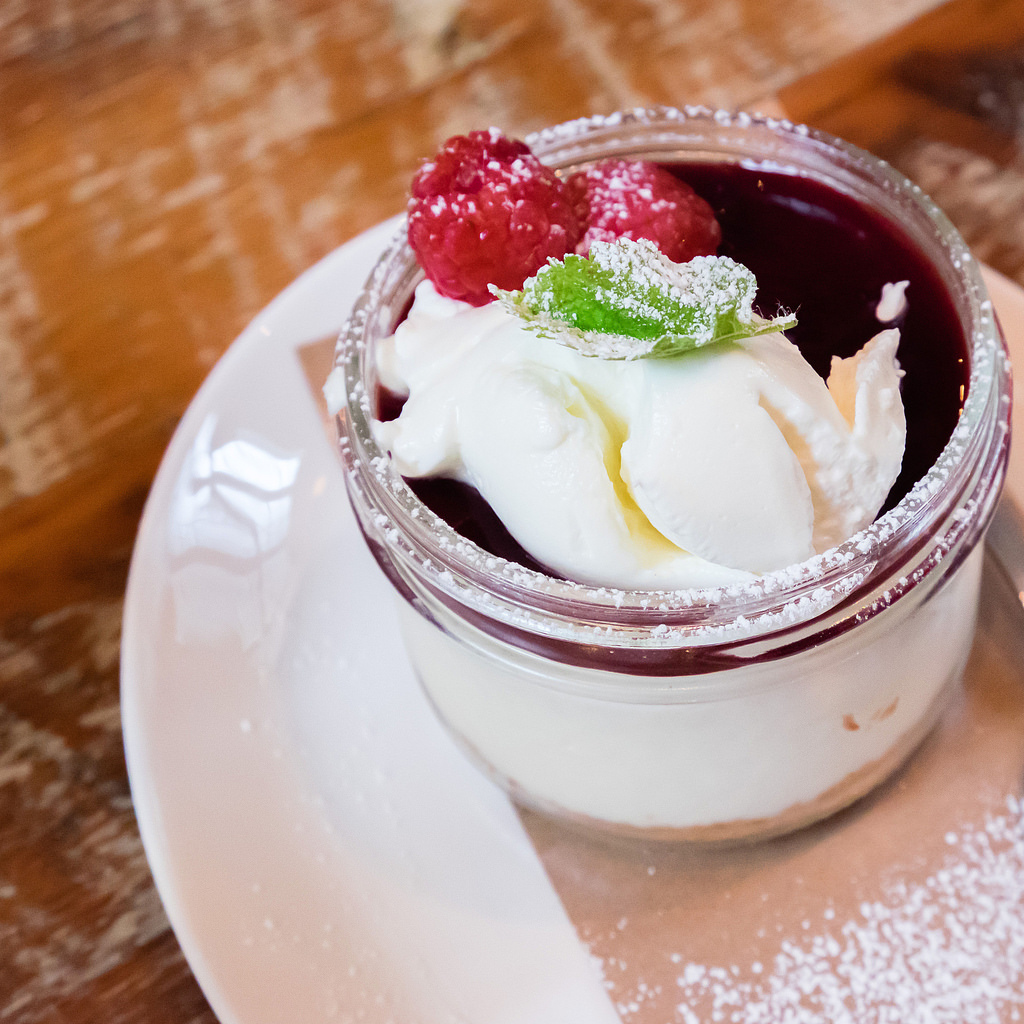 Cheesecake Jar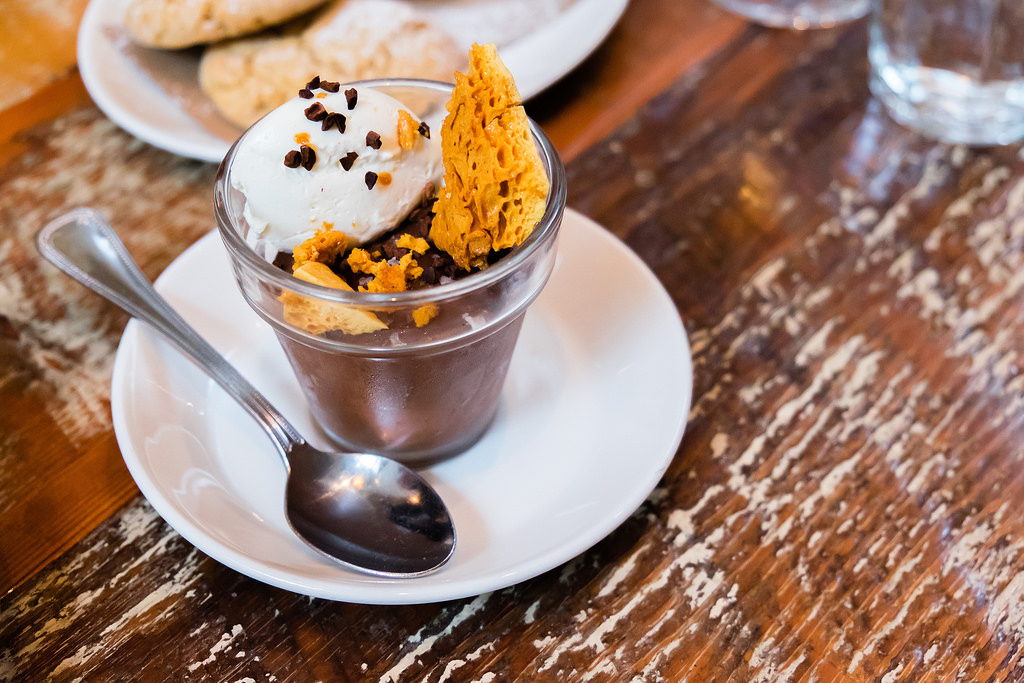 Chocolate Pudding
There are some other potential stars on the Happy Hour that I, unfortunately, did not get to experience – namely, the maple butter pork belly and the fried chicken dip sandwich. The new Happy Hour is a product of Chef Jeff who comes from a line of fine dining, casual, and midrange comfort eats including Boneta Restaurant, The Abbey, Dixie's BBQ, Gringo Gastown, and most recently, Il Giardino Restaurant.
Similar to the midrange fine dining chains, Homer St. Cafe's Happy Hour happens twice every day from 2:30pm to 5:30pm and from 9:30pm to close.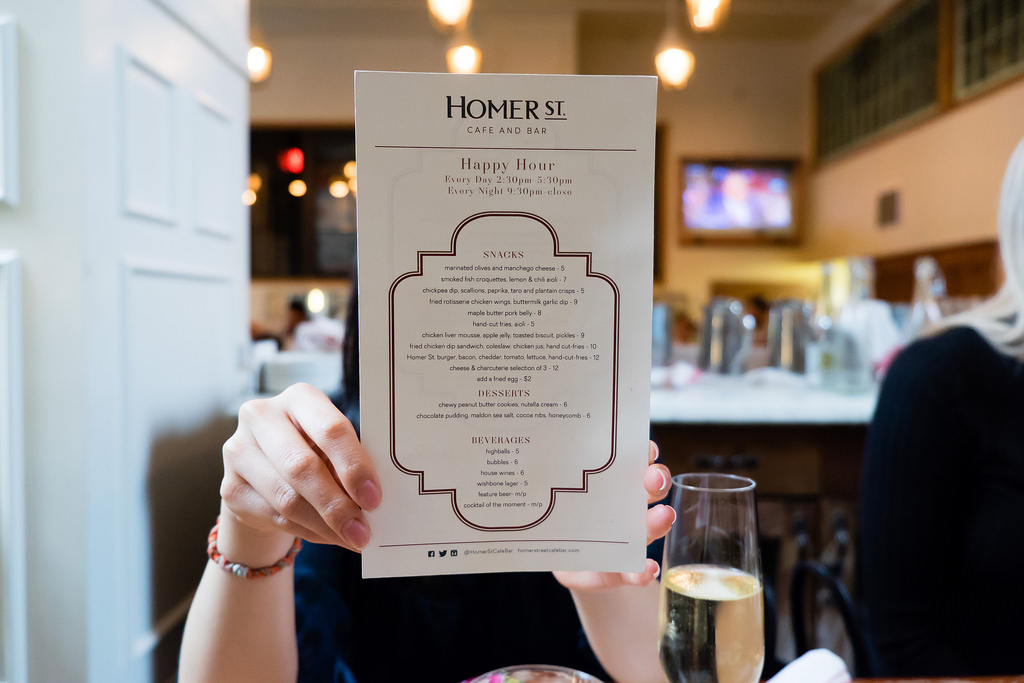 Happy Hour Food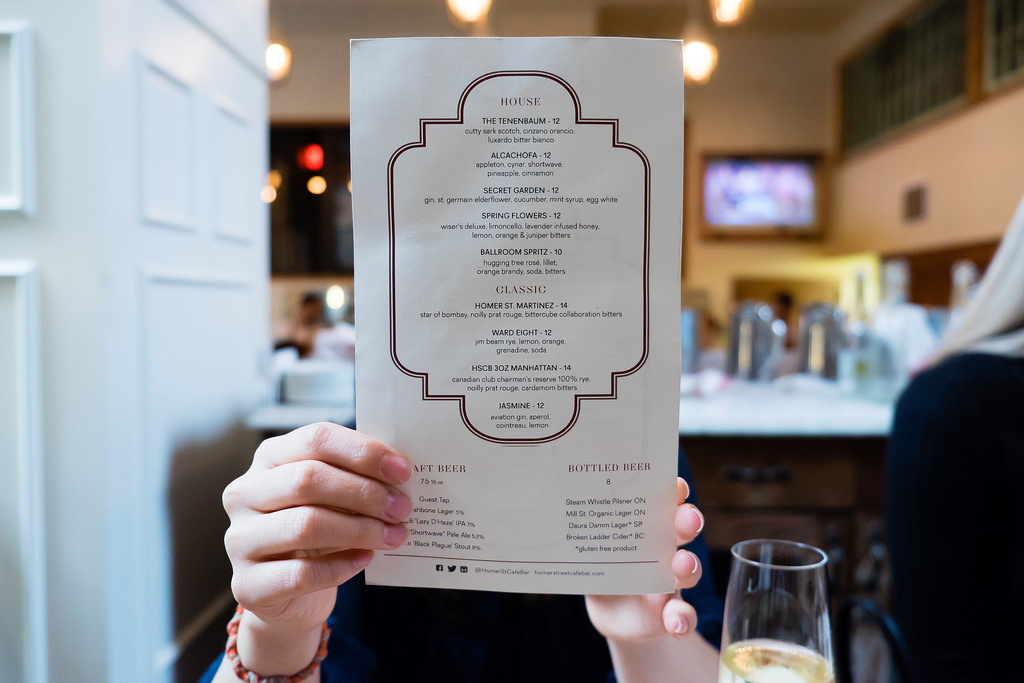 Happy Hour Drinks
Features:
Homer St. Cafe is a special restaurant in that it features a plethora of dining atmospheres. Outside, you have a patio. Inside, you have a long table, bar, and private room. Finally, the downstairs has booth seating and a kitchen counter where you can watch the kitchen team work their magic. This variety of seating where each section has its own relaxing vibe is pretty awesome and each dining setting melts into the one adjacent. In total, I would guess there's seating for about 100 guests.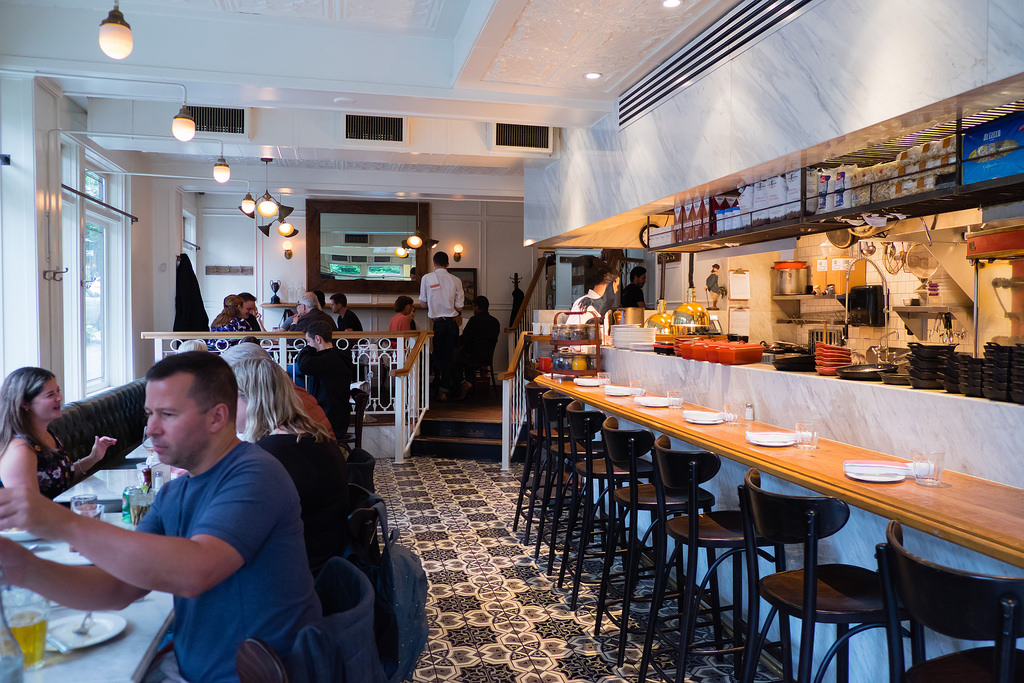 Inside Homer St. Cafe Downstairs Lounge
Final Thoughts:
One-liner: New head chef, new Happy Hour menu, and a creative selection of desserts to be enjoyed on the cheap
Highlight: Chickpea Dip and Peanut Butter Cookies w/ Nutella Cream
Price per person: $15-$30
Would I go back? Yes.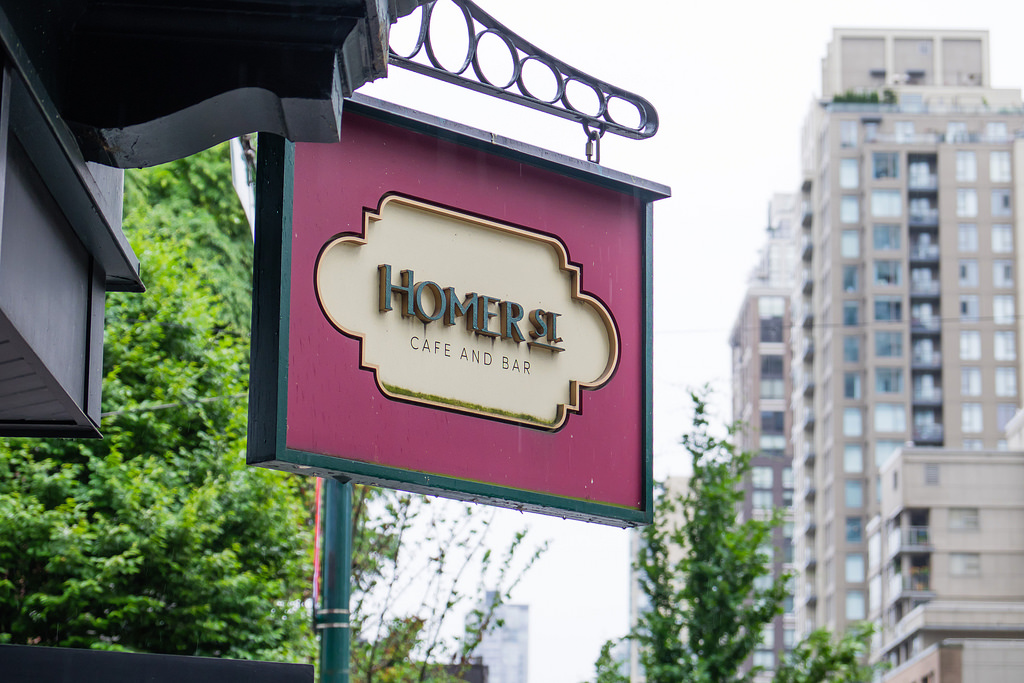 Outside Homer St. Cafe