It's not often I'm talking about healthy foods on this blog, but I have to make a statement that I'm all about trying everything. When you see the menu at The Green Moustache located in Lower Lonsdale, you can immediately tell this is more than just a healthy eats cafe. Its serene and tranquil vibe and all the succulents you could want in a room help present organic whole foods as something you need in your diet. Last weekend I had a chance to try out some items.
Disclosure: This was a complimentary tasting provided in exchange for an honest overview and no monetary compensation.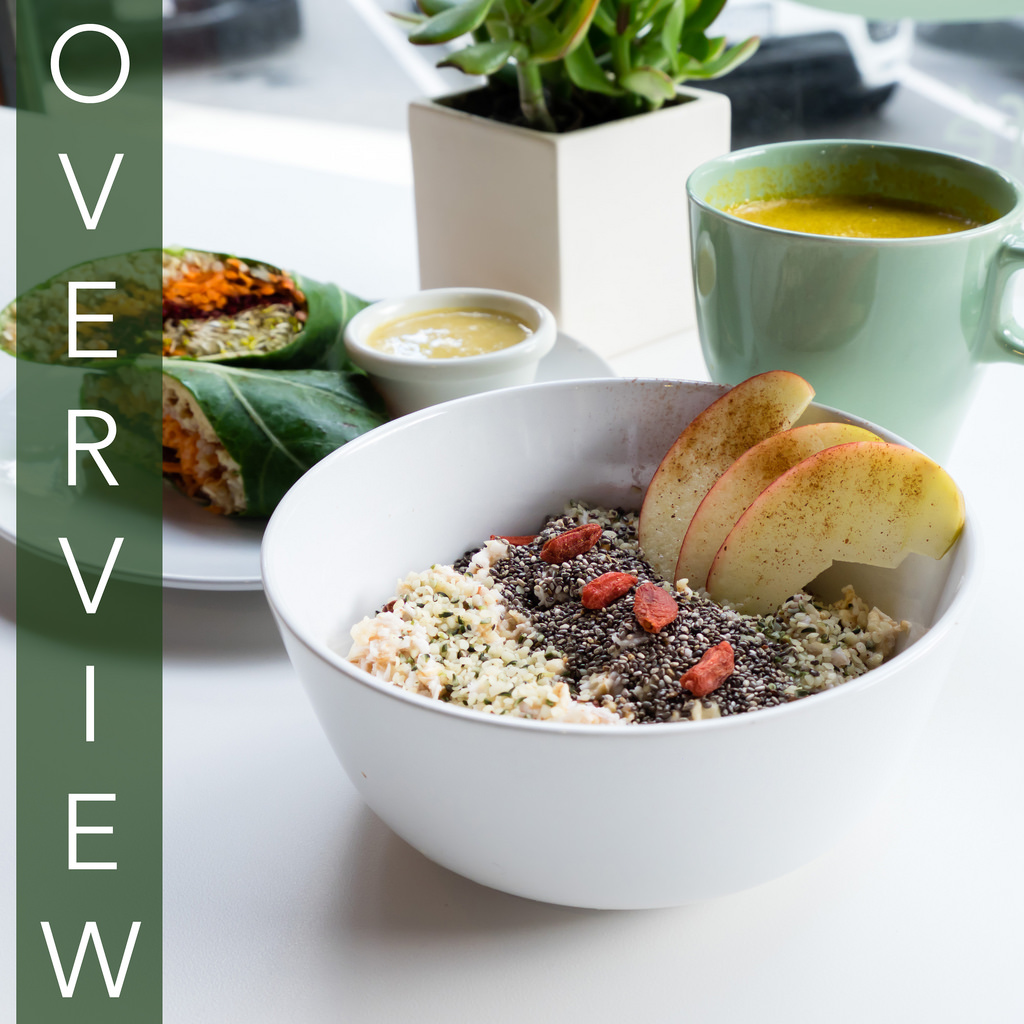 Food and Drink:
Team Tastic came here on a Sunday morning and I had a great taste of the following:
Einstein Smoothie ($8.50/12oz) Made with almond mylk, strawberries, banana, chia, and maca
Tumeric Mylk ($7.25) Turmeric, black pepper, ginger, cinnamon, and cashew mylk
Bircher Muesli Bowl ($10.50) Soaked oats, coconut flakes, nuts, raisins, topped with goji berries, chia seeds, and apple
Collard Wraps ($12.75) Collard green wraps with hummus, quinoa, veggies, sprouts, and house dressing
One of the world's greatest physicists also rocked one of the greatest moustaches, hence his name slapped on the Einstein Smoothie. Served in a classy mason jar, this smoothie was very well-blended and featured a fun texture in the blended chia seeds. As a lactose-intolerant diner, I appreciated that there was enough strawberry flavour to complement the almond flavour of the mylk.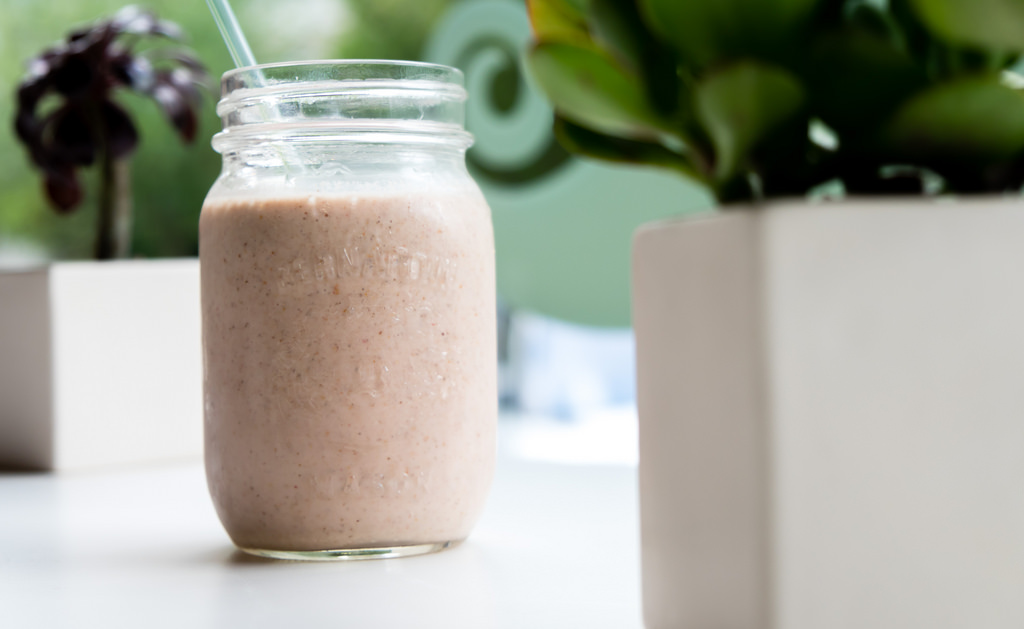 Einstein Smoothie
For a soul-warming experience, the Tumeric Mylk fits the bill. This yellow-tinged (and teeth-colouring) drink was as healthy as it gets with natural ingredients that provide a zap to any morning. Rather than a caffeine-induced wakefulness, coffee avoiders should find the turmeric mylk a suitable natural substitute.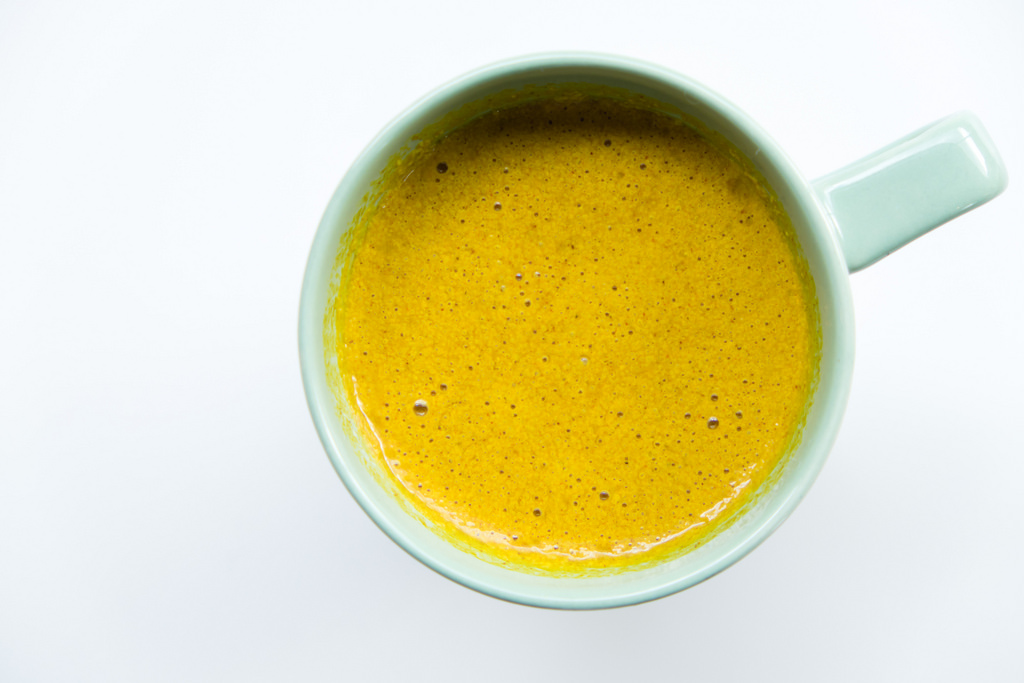 Tumeric Mylk
Onto some solid food, the bircher muesli bowl was very inviting. Soaking the oats with the provided mylk provided just enough liquefier to make this a tasty oatmeal substitute (and way healthier). It's pretty uncommon to see goji berries on a healthy eats menu so it's nice to know North Shore diners have a goji berry option.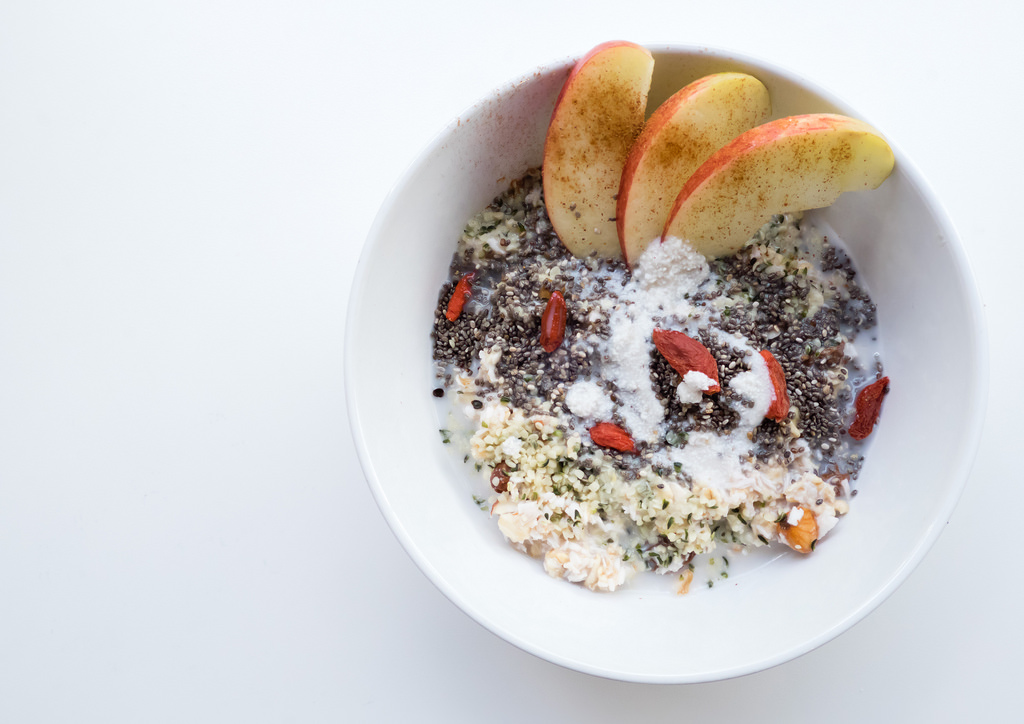 Bircher Muesli Bowl
Sampler-sized
Rounding out the breakfast were a pair of collard wraps. These were a work of art with a perfect lining of the collard leaf stem extending down the side of the wrap. These wraps held up surprisingly well after a number of dips into the house dressing and made for a healthy carb option to start my Sunday.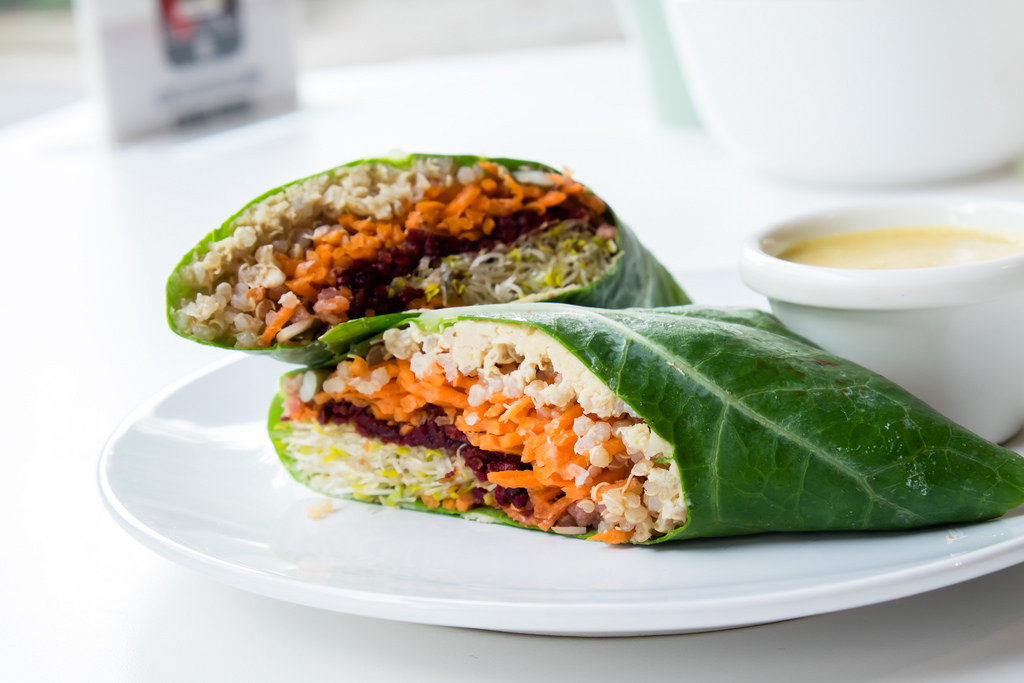 Collard Wraps
Sampler-sized
Features:
If there were ever an ideal vibe that goes with organic whole foods, The Green Moustache has it. Featuring a communal picnic feel, the interior has a relaxed vibe which is complemented by exposed brick and natural greenery lining many of the tables. Industrial meets nature in this 18-ish seater cafe.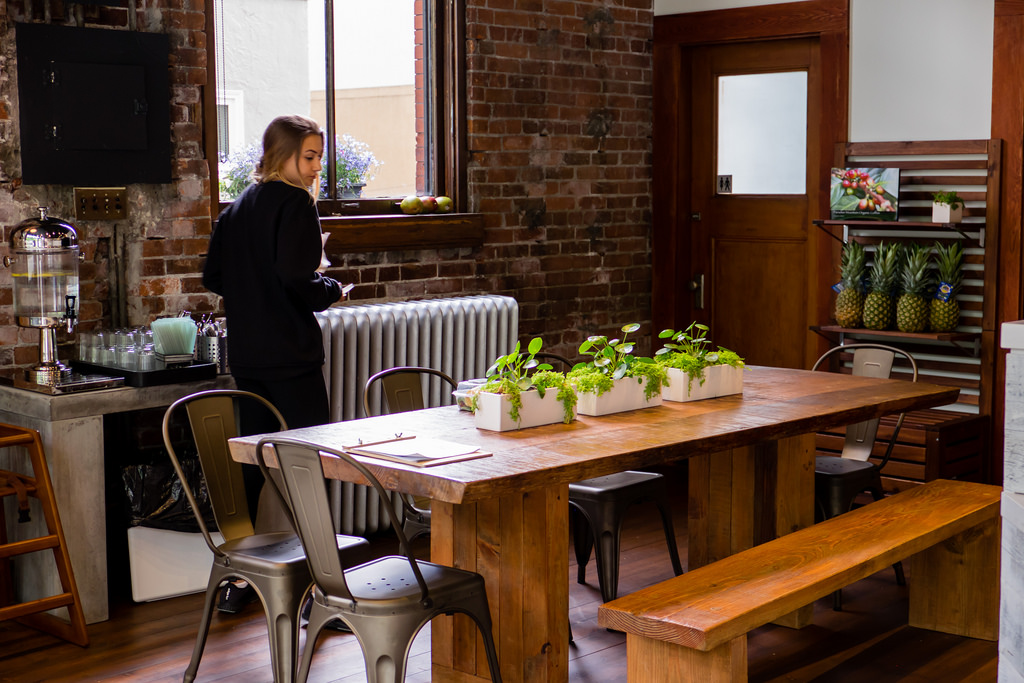 Inside The Green Moustache
All in all, the menu is not just good for you but will make you feel good too. If you take a look at their website, a ton of items are sourced from along the Sea-to-Sky Highway. It's a great feeling to be supporting local businesses from around the 604. If you're curious about the love for all these Sea-to-Sky businesses, it's because The Green Moustache started off in Whistler, BC prior to expanding out. Next up are locations in Edgemont Village and Port Moody.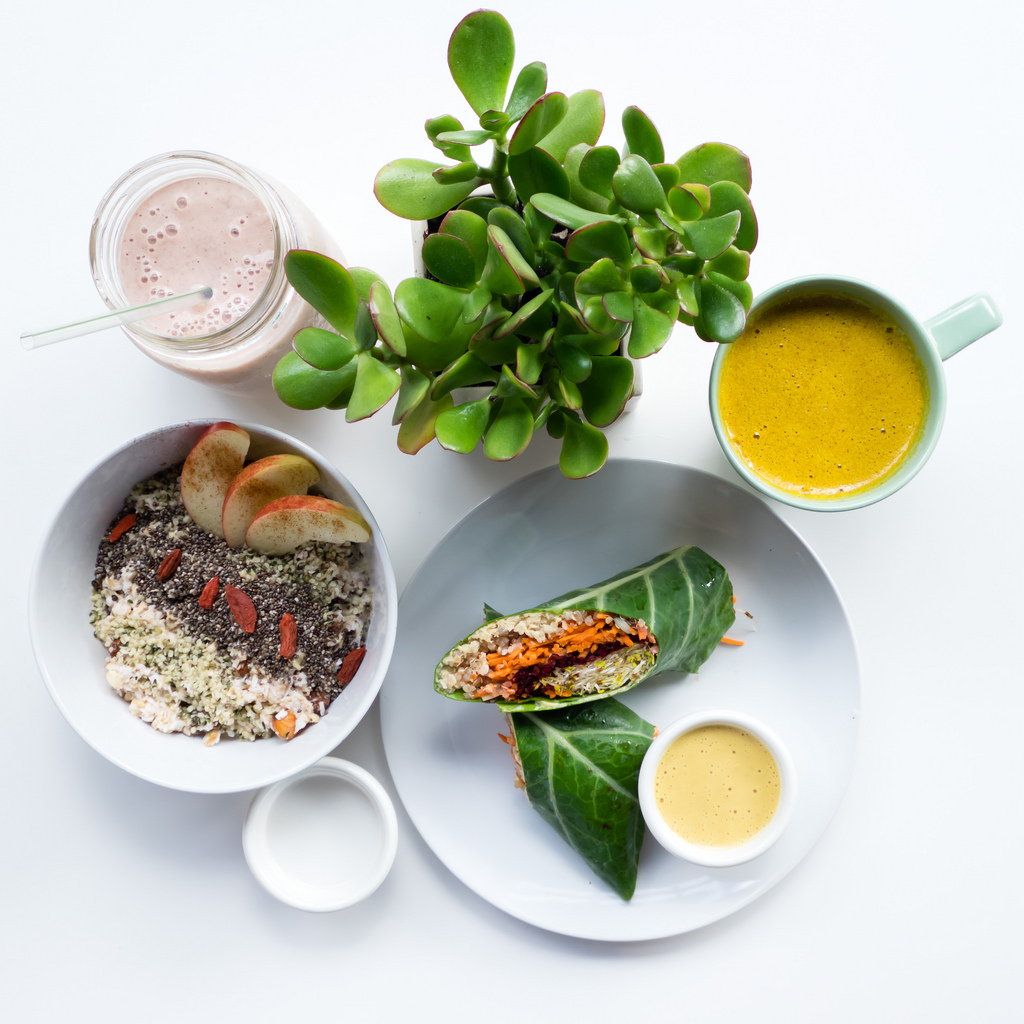 Green Moustache Spread
Final Thoughts:
One-liner: Healthy organic eats in an incredibly relaxing interior that pairs tranquil zen with whole healthy foods
Highlight: Collard Wraps
Price per person: $12-$18
Would I go back? Yes.