It goes without saying that roadtripping around the Lower Mainland is one of my favourite activities. As a born-and-bred Vancouverite, I personally feel there is so much to explore around Vancouver yet not enough enthusiasm among my peers. Sometimes, the gospel of a BC exploration is made easier when a capable vehicle crosses your path. I was given the opportunity to take the revamped 2019 Honda Passport for a spin and so I opted for a trip to Tofino, BC. Below are some of my thoughts on this crossover SUV based on my driving persona.
Disclosure: This was a media-provided vehicle provided in exchange for an honest overview and no monetary compensation.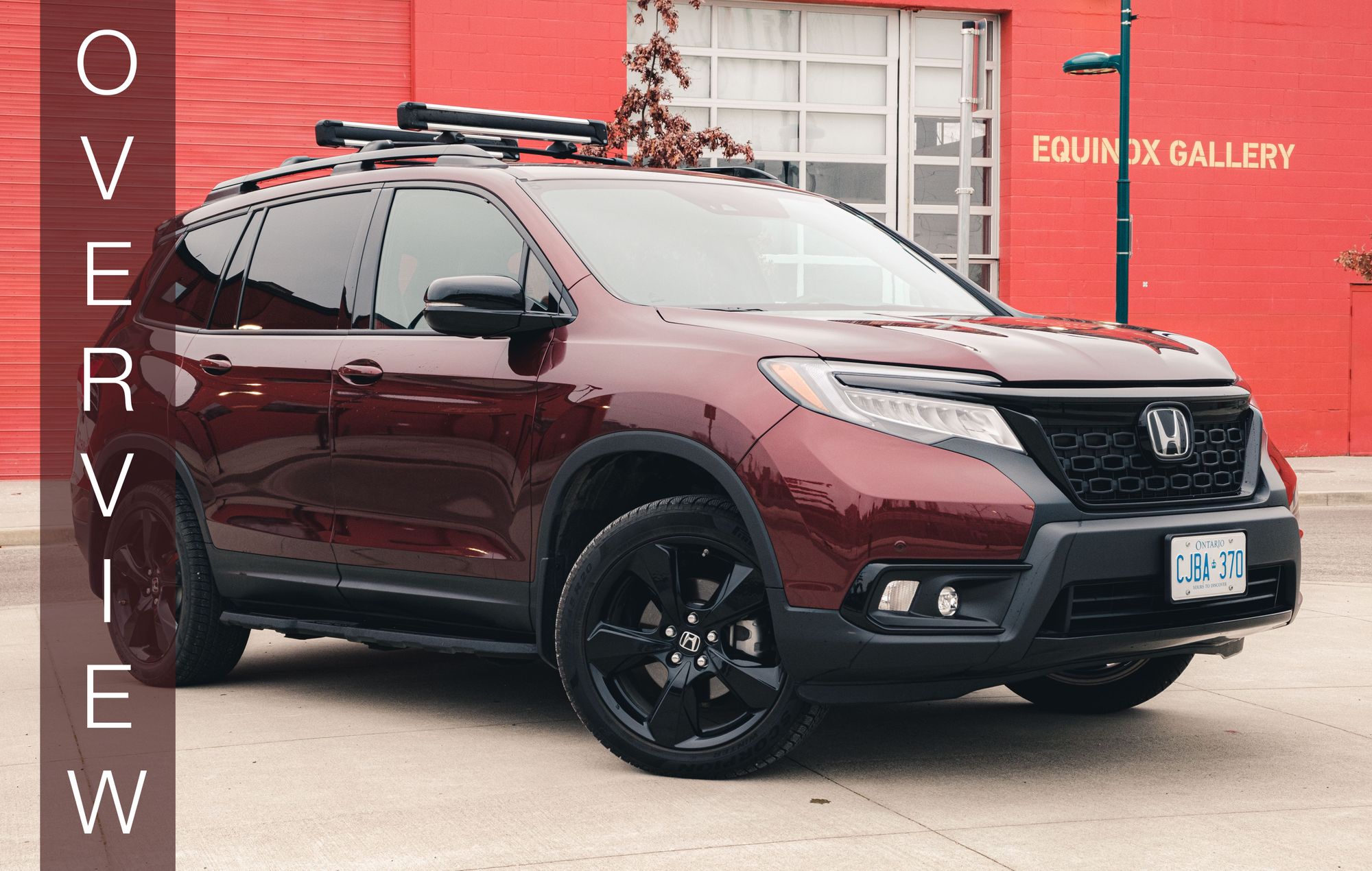 2019 Honda Passport Touring:
The Honda Passport Touring (5-seater) is a USA-designed crossover SUV meant to compete with the likes of the Nissan Murano and Ford Edge. The following components are what we'll note in today's overview:
My Driving Persona
Exterior
Interior
Driving Experience
My Driving Persona:
I am no car expert. My abilities extend as far as being able to turn on/off "Sport" mode and punching in an address into the navigation. If a car lacks bluetooth connectivity for my phone, it's dead to me. Similarly, if a car has an inadequate defogger, I live in a super rainy city so it's also dead to me.
The extent of my driving resume is weaving through mountainous highways in British Columbia. I am no off-road driver, which is allegedly one use case of the Passport, but I will drive on bumpy dirt roads if needed to get to a parking lot at a trailhead.
Exterior:
Given the last Honda Passport was a rebranded 2002 Isuzu Rodeo, the design and exterior of the 2019 Honda Passport is all new. It was designed in the United States because North America loves SUVs and is borne out of somebody's dream of making the larger Honda Pilot more serviceable for buyers looking for something between the CRV (5-seater) and Pilot (7-seater). Our colour was named "Deep Scarlet Pearl".
Our rental also came with ski racks installed though we did not need to use them. If you install ski racks on your car be mindful that doing so disqualifies you from running your car through an automated car wash, if that's your jam.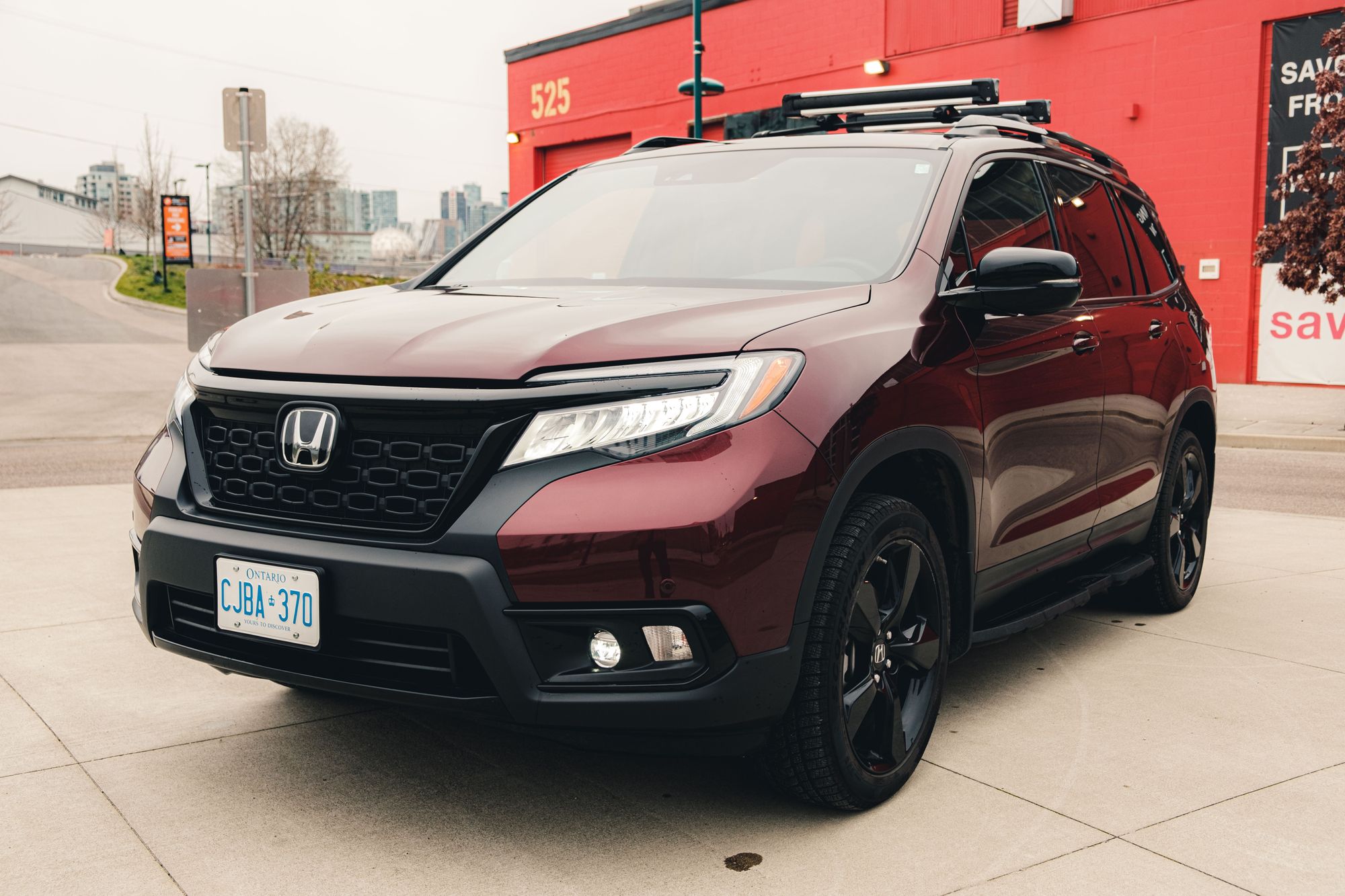 The front grill has a rugged look ready for the outdoors and the ride height is quite high, giving you a big sense of elevation while driving. To this end, our model came with a side step for each door to make it easier to step into the vehicle. I never had to use this myself but I'm sure having it makes herding children into the car a lot easier.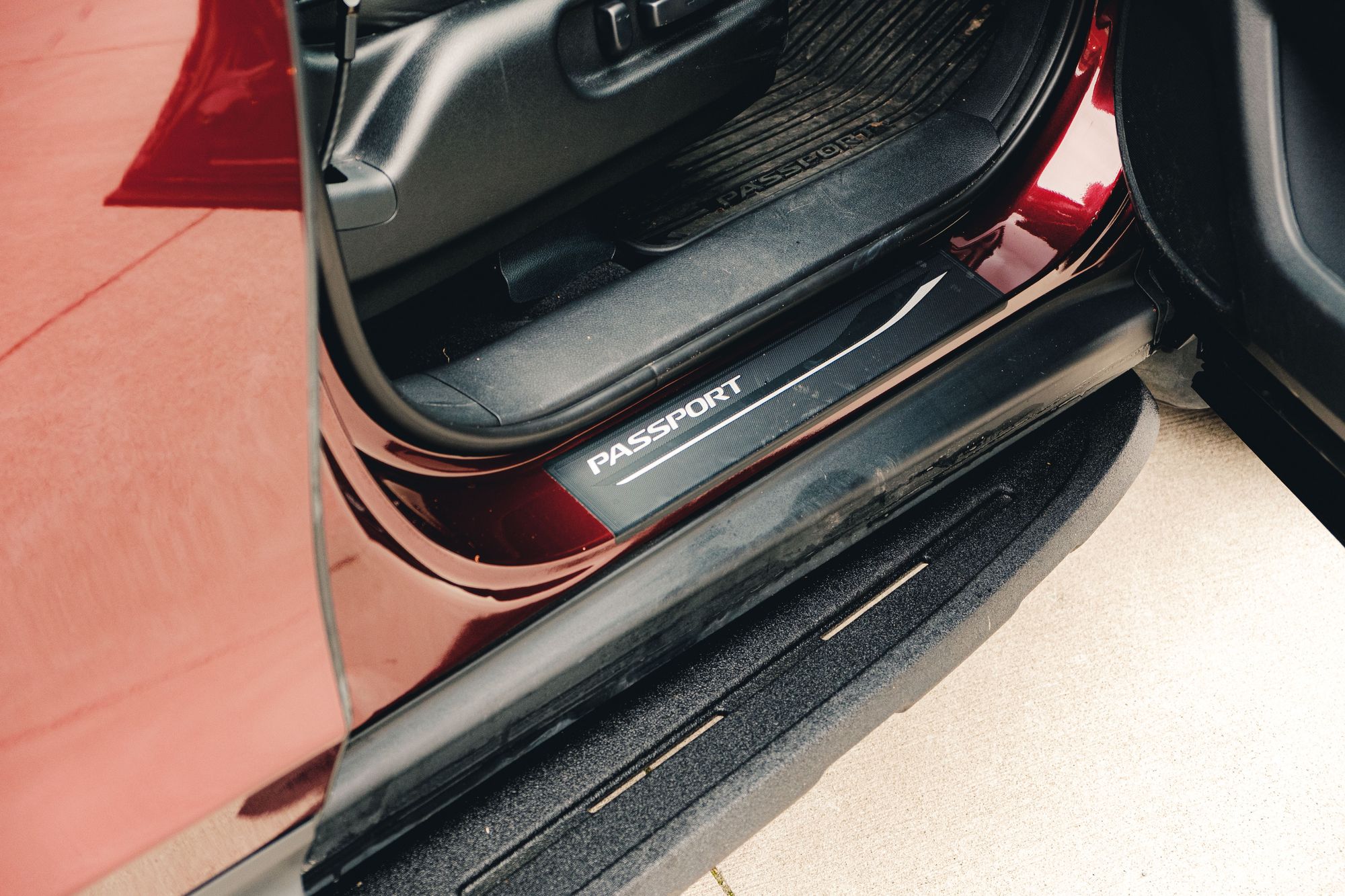 Choosing the "Touring" trim of the Passport nets you one additional exterior feature: a hands-free powered tailgate. This is a bell and whistle feature that once you have, you'll never feel encumbered again. With the right practice, you can swing your foot out underneath the rear bumper and the powered tailgate will automatically open up. If you're carrying things in two hands and making multiple trips, this feature saves you a trip or two each time it's used.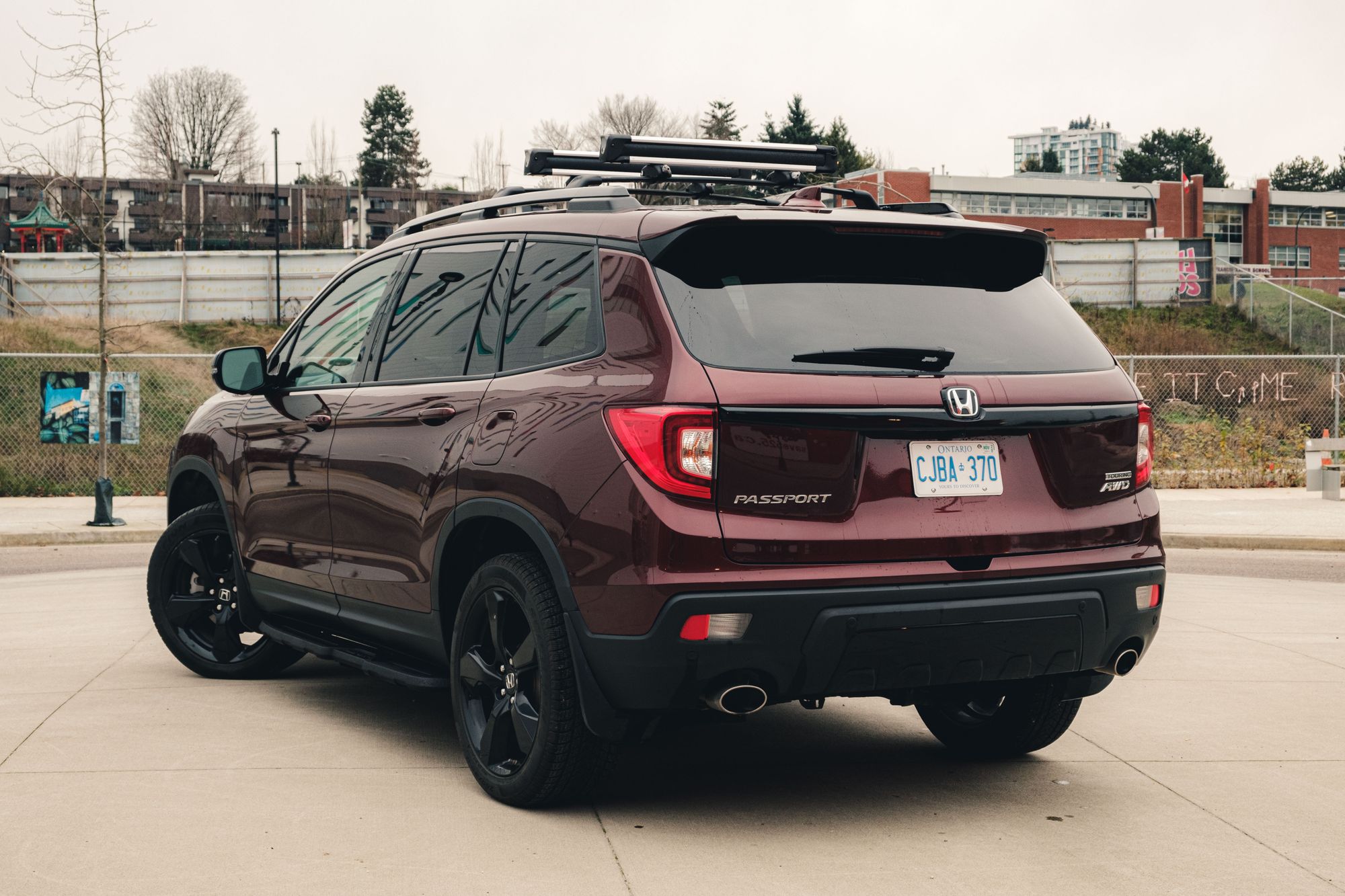 You can press the tailgate button once you're finished to have the tailgate close itself down.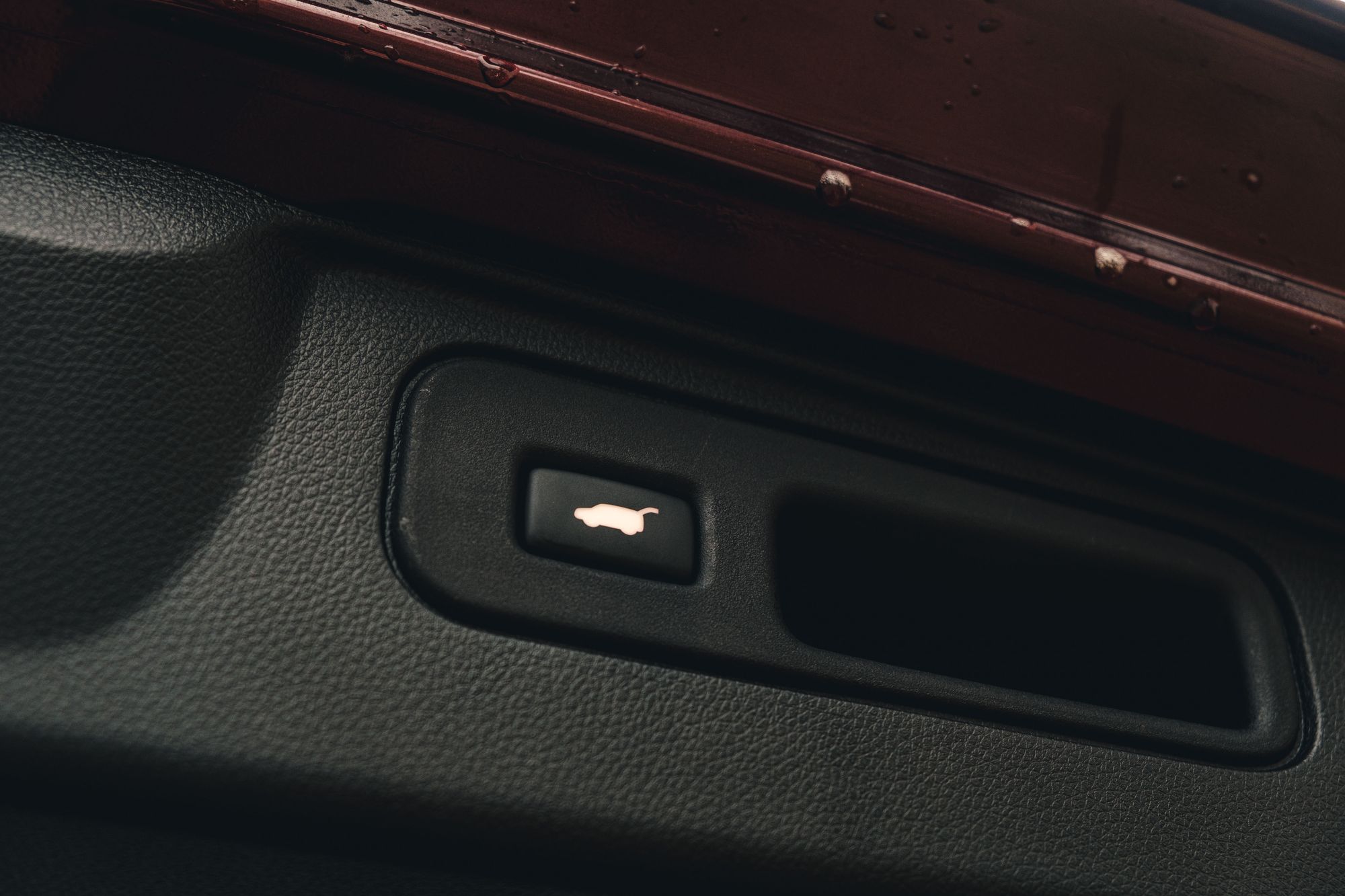 Interior:
To describe the interior of the Honda Passport in a single word: spacious. If you took the 3-row Honda Pilot and simply removed the rear row, you pretty much have a passport. With only 2 rows, the Passport has a lot of room for the seats. So much so, that the 2nd row actually has controls to recline the seats and slide them backwards, providing more space for your taller friends in the back. To complete the second row, controls for climate exist as do seat warmers and plugs for devices.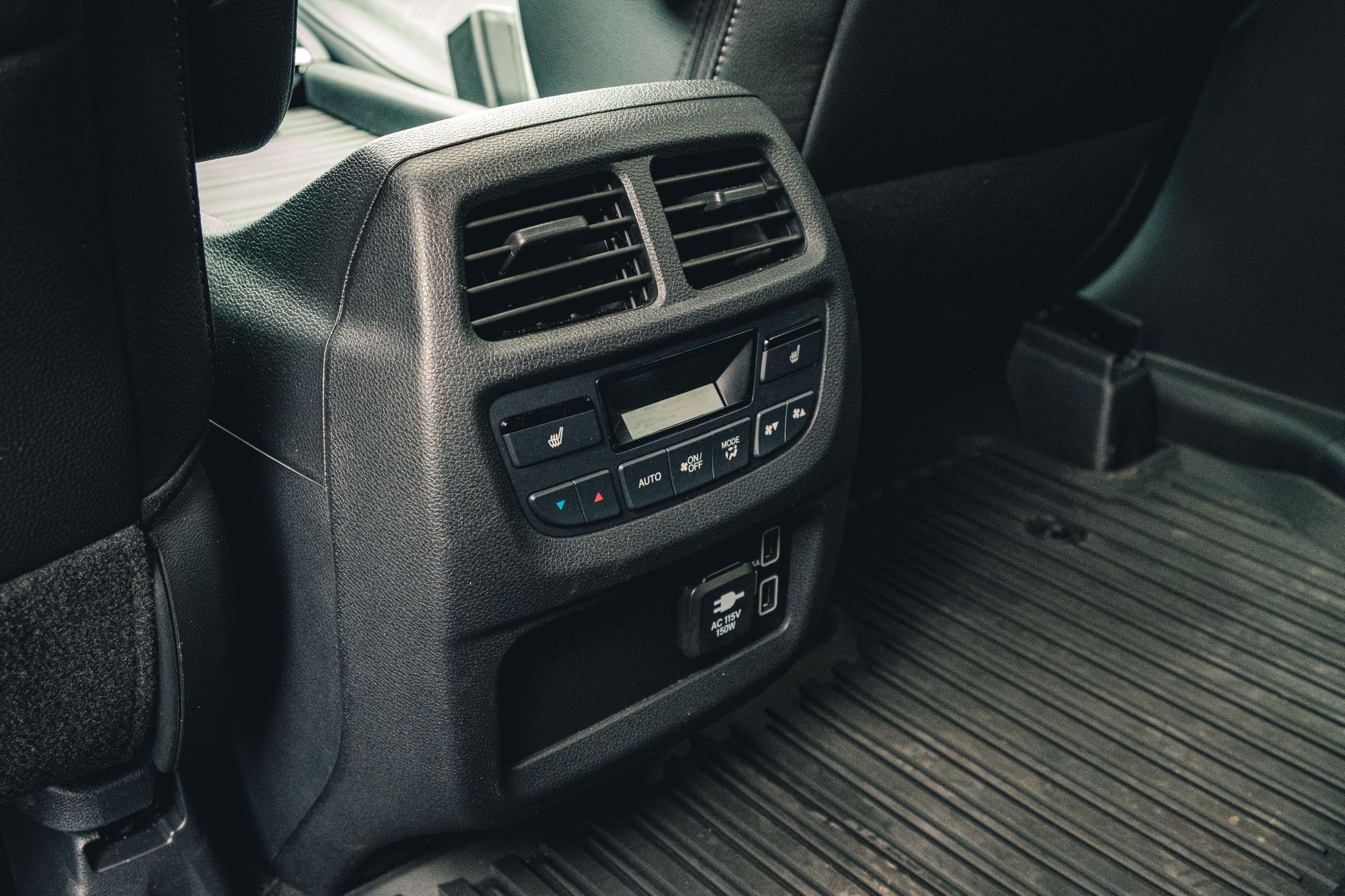 There isn't much to note for the boot apart from the fact that it is insanely spacious. You can fold the rear seats down if you have long things to stash. You could stash a surfboard in here with enough practice. Don't forget the side bins or the secret drawers underneath a trap door either. You can fit some serious volume in the Passport.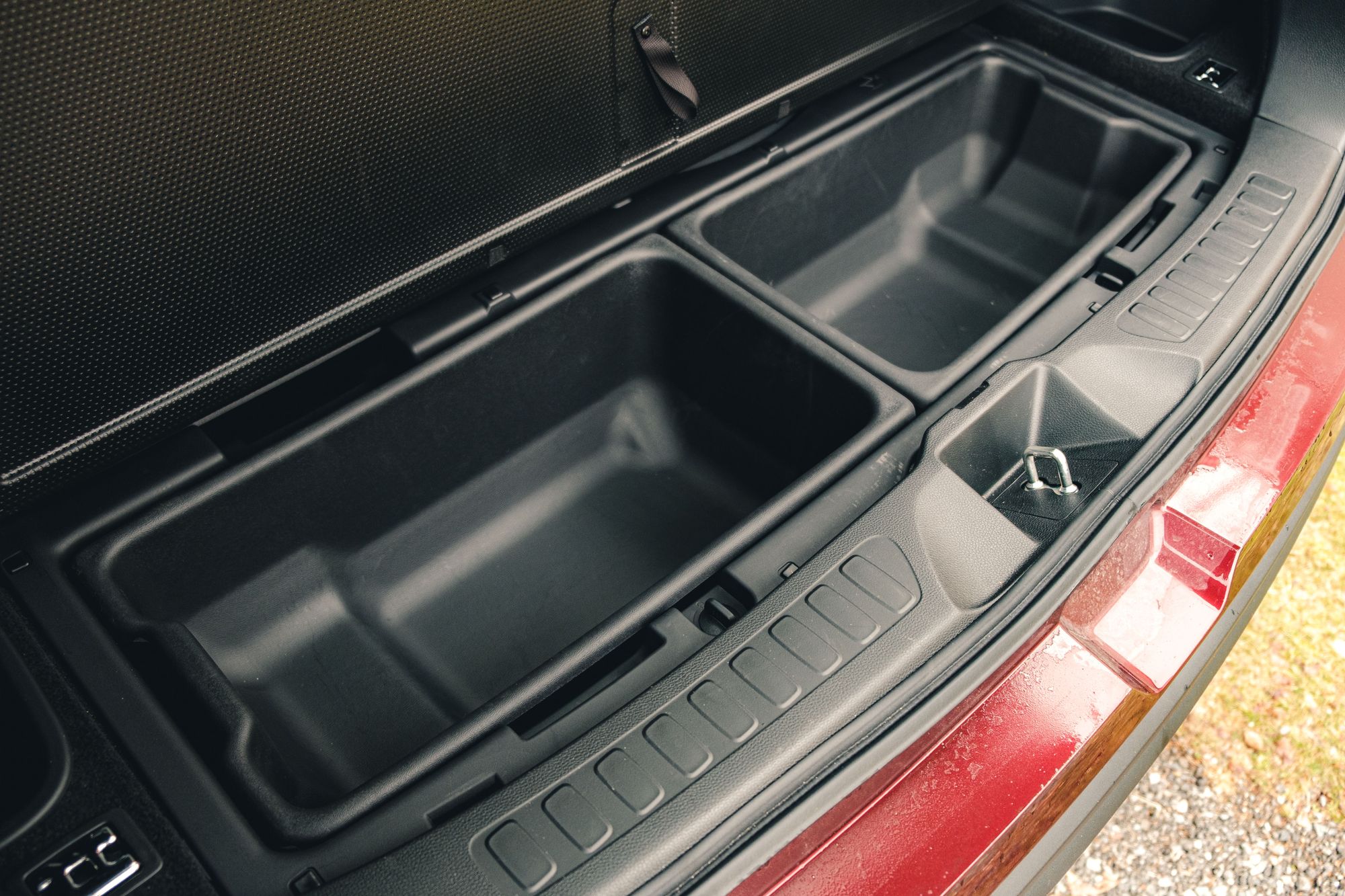 In the driver's row is where most of the magic happens. The Passport adopts the button style transmission seen on most Acuras and some other high-trim Hondas. This took some getting use to but the controls are all pretty intuitive. The D/S toggles you between "Drive" and "Sport" modes so you can go manual with the paddle shifters or generally enjoy more oomph to your throttle when pressing down on the gas peddle.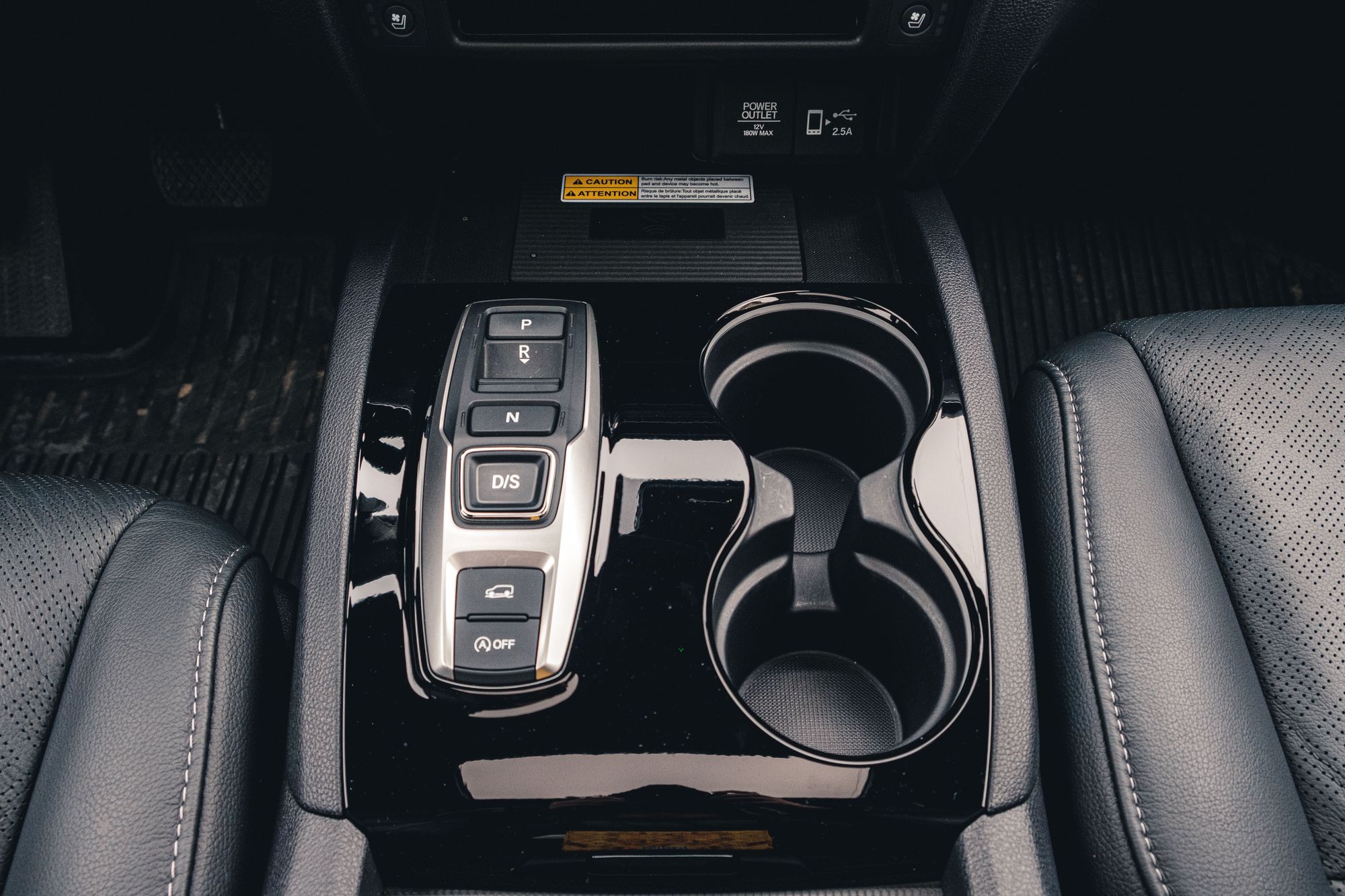 The front row contains armrests as well as a giant storage center which also hides USB ports. The infotainment section has all the climate controls you need as well as a wireless charging area for compatible phones. I'm pretty anal about the battery level of my phone so it was really convenient to just throw my phone down and have it charge wirelessly. The rest of the infotainment had the usual suspects in navigation, Sirius XM radio, Apple CarPlay, Android Auto, and good old Bluetooth. From the climate controls you have the usual suspects plus seat warmers and seat coolers.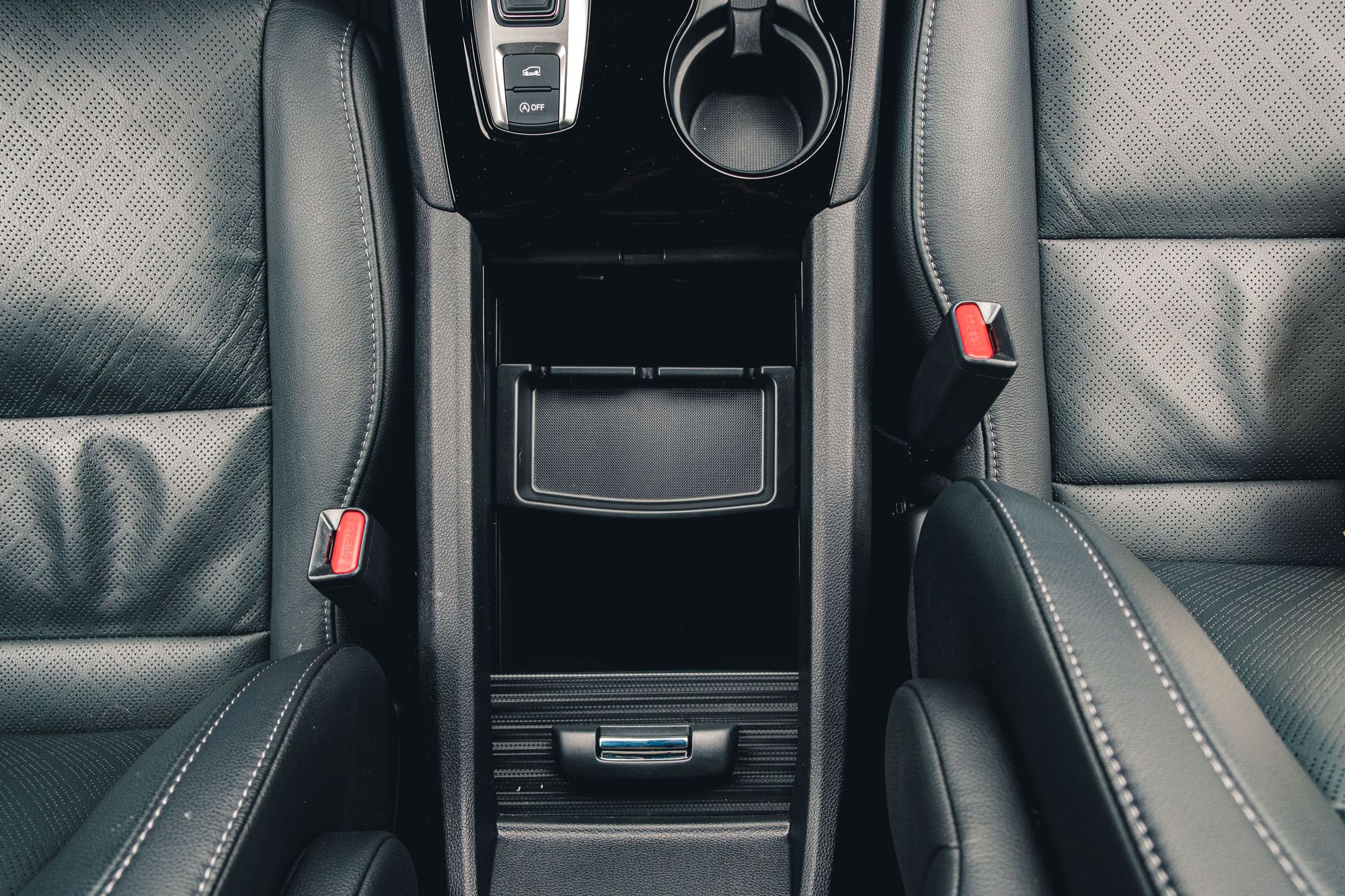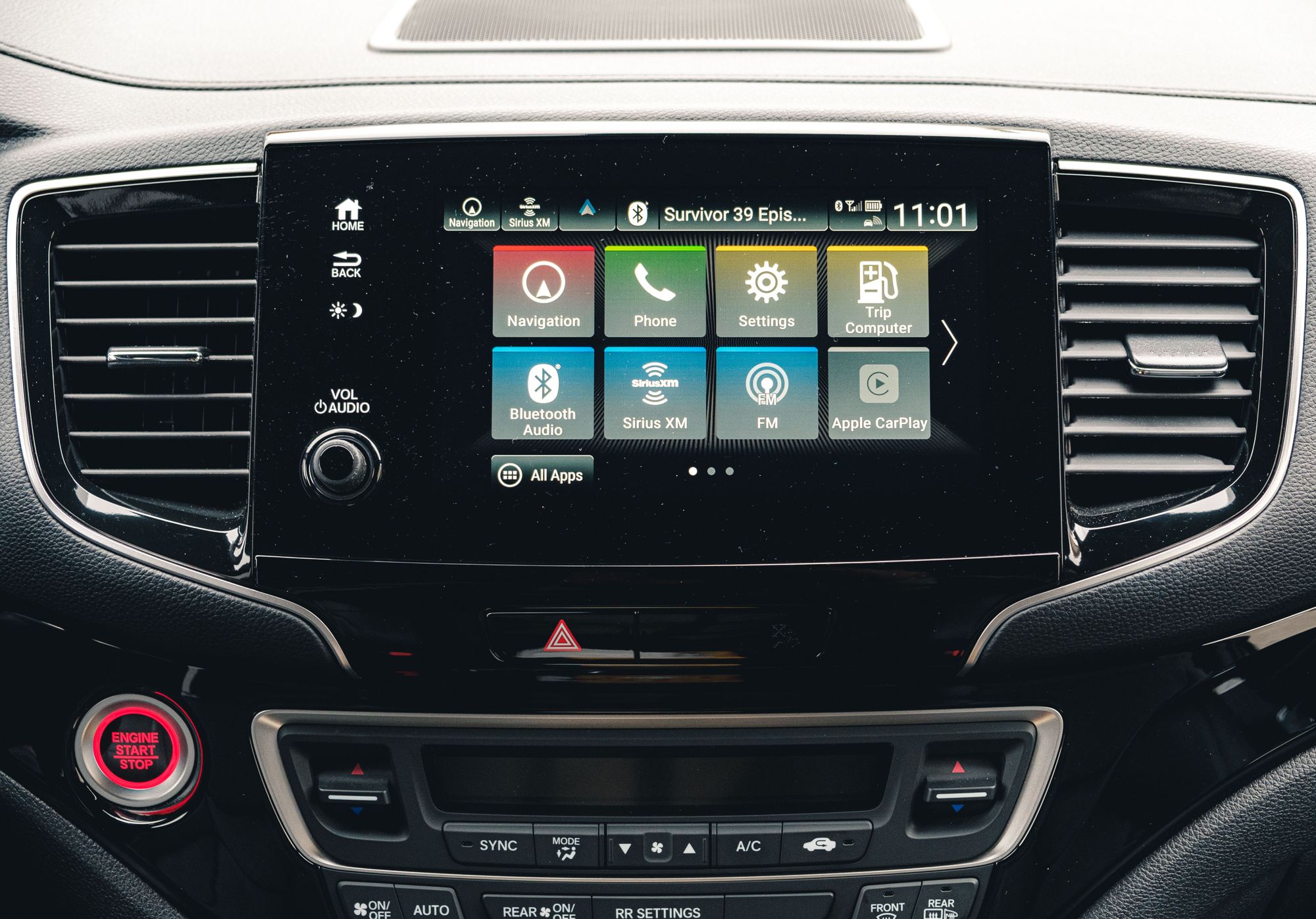 The dash of the Passport is, just like the rest of the car, very spacious. With all the extra real estate, you get giant dials indicating fuel and temperature and a general driving controls such as your adaptive cruise controls (or non-adaptive, if preferred). There are enough buttons on the wheel to be overwhelmed but a little practice while stopped was all I needed to identify what I really cared about (read: cruise control settings).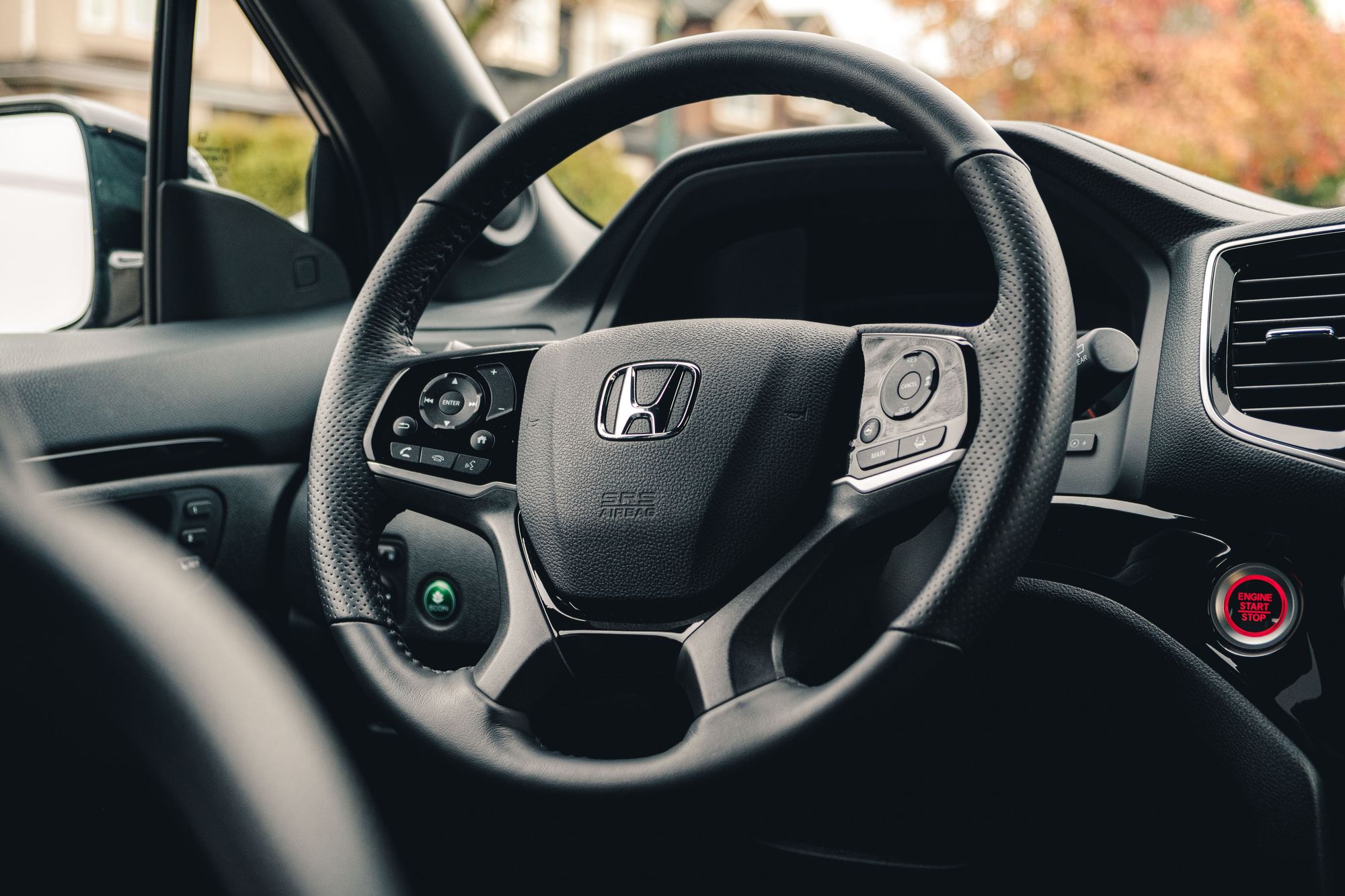 You have some safety controls on the left that you can turn off but I left everything on. Eco Mode helped me control the throttle better and avoid bursting the car out of a stopped position.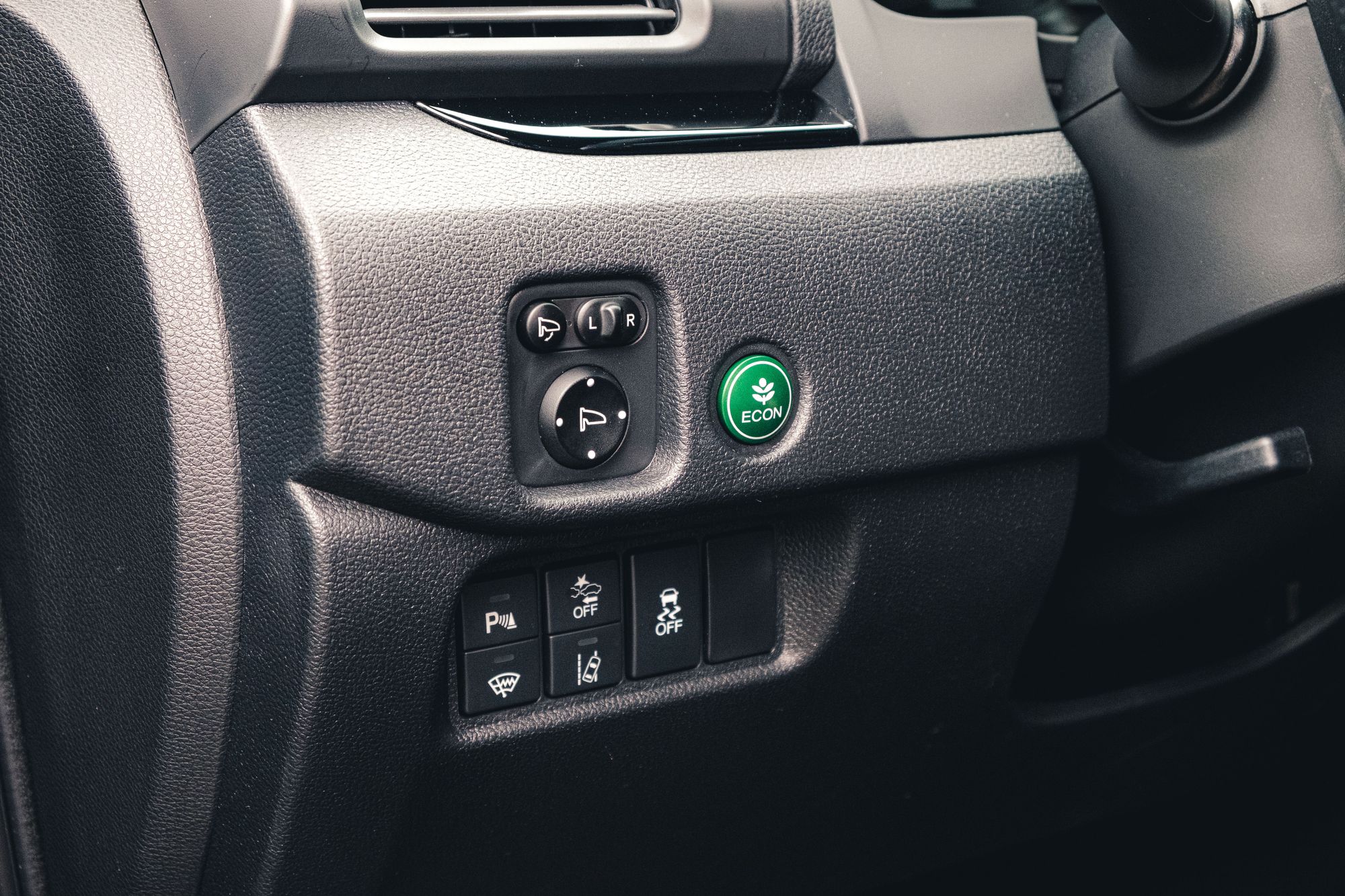 Driving Experience:
Driving the Honda Passport was something I could feel really confident about. With a 280-hp 3.5-liter V-6 engine, nine-speed transmission, and a 4WD drivetrain, highway and city driving styles were a breeze for this vehicle and I never struggled to keep up with traffic even when going up hills and around bends. I never felt the car lose traction on the few dirt roads we had to peruse which felt really satisfying.
Noise sealing left something to be desired. Based on the acoustics of the car (lots of crevices and nooks), sometimes I'd hear a tunneling sound coming from the rear when I was cruising through casual roadways and slower highways. I wouldn't hear it if I was listening to music, but thought it was still important to note here.
Cruise control was a joy on this car. Not only can you set the adaptive distance you'd like to keep between you and the car in front of you, but the lane keep assist feature means the steering wheel can adapt to small bends in the road in case you're bad at steering. This doesn't mean you get to take your hands off the wheel but I'm all for less thinking when I turn on cruise control.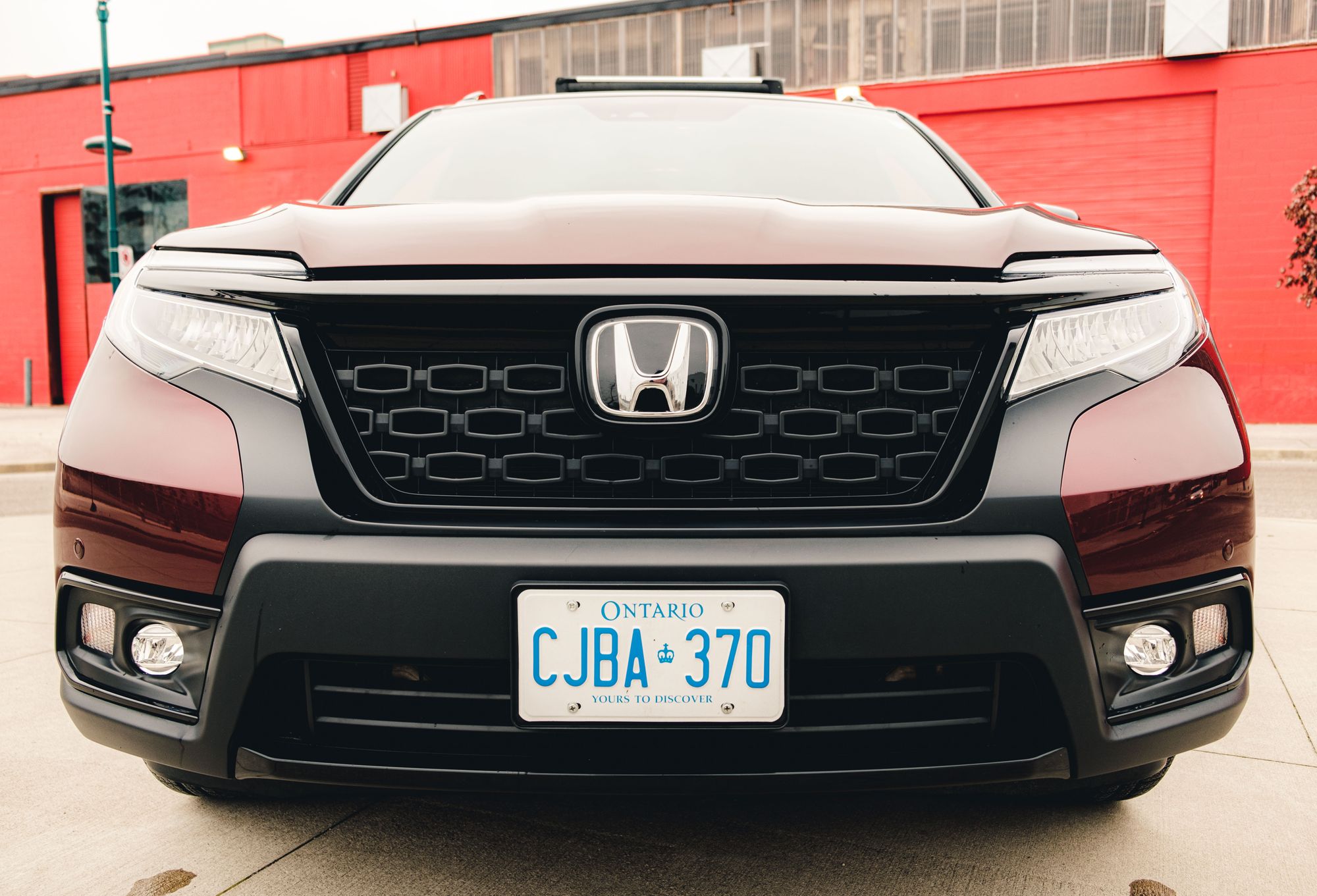 Eventually, we made it to Tofino, BC and stayed at a beautiful Wildpod Glamping pod so we could enjoy the town in between our hikes and beach visits. I'll share a few photos so you know what you might run into during a November type of getaway (read: it's cold and sometimes beautiful).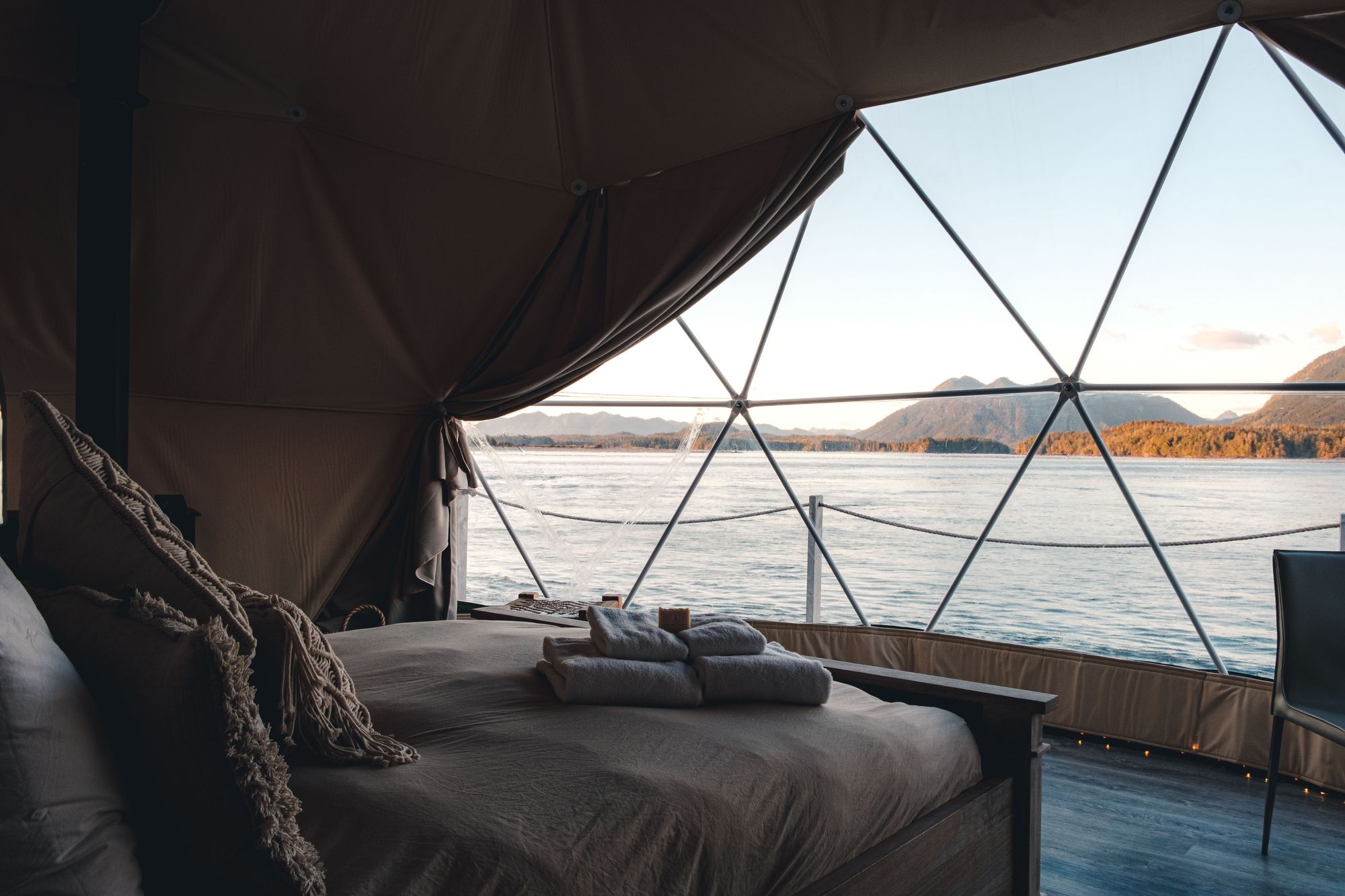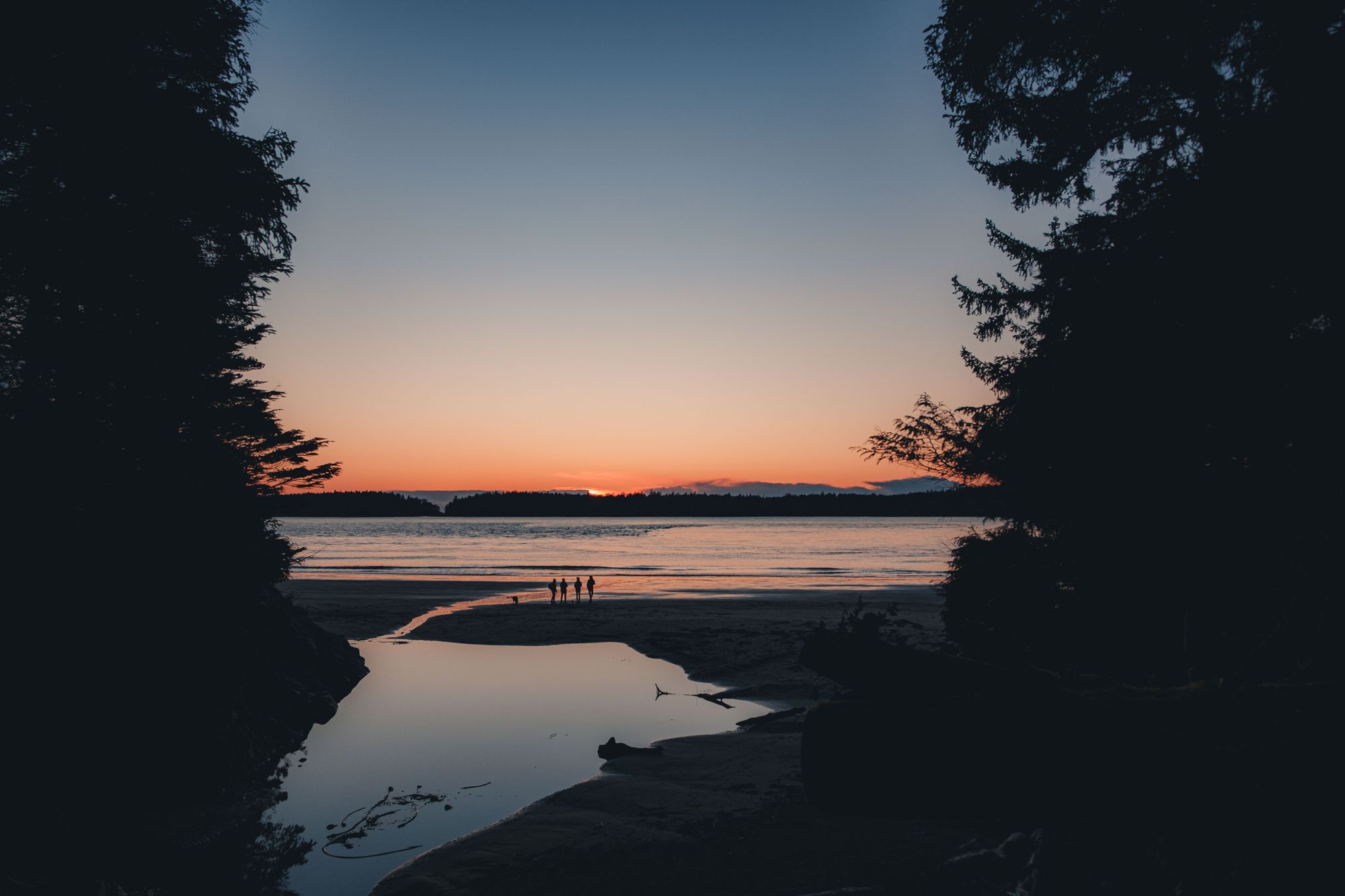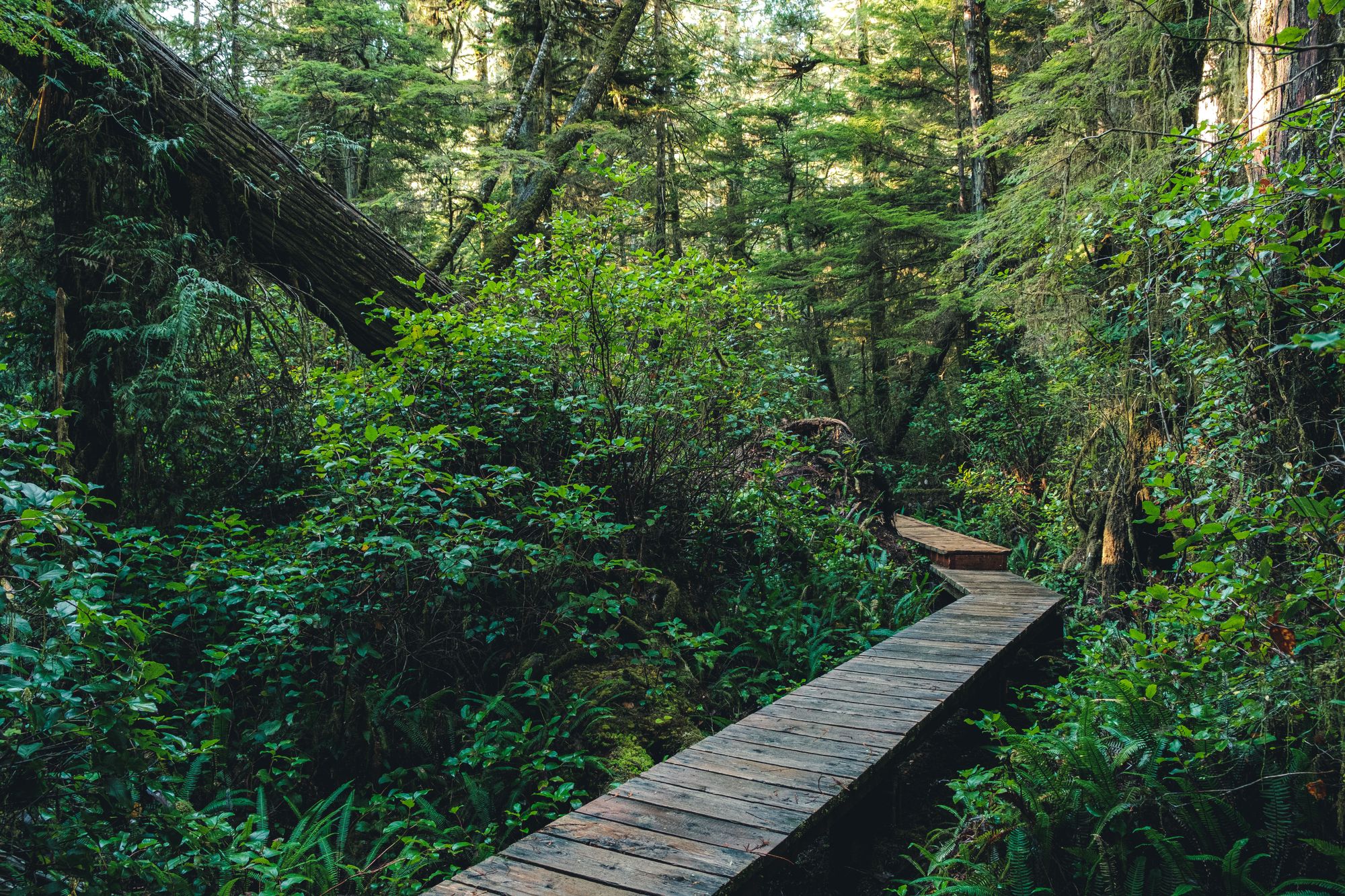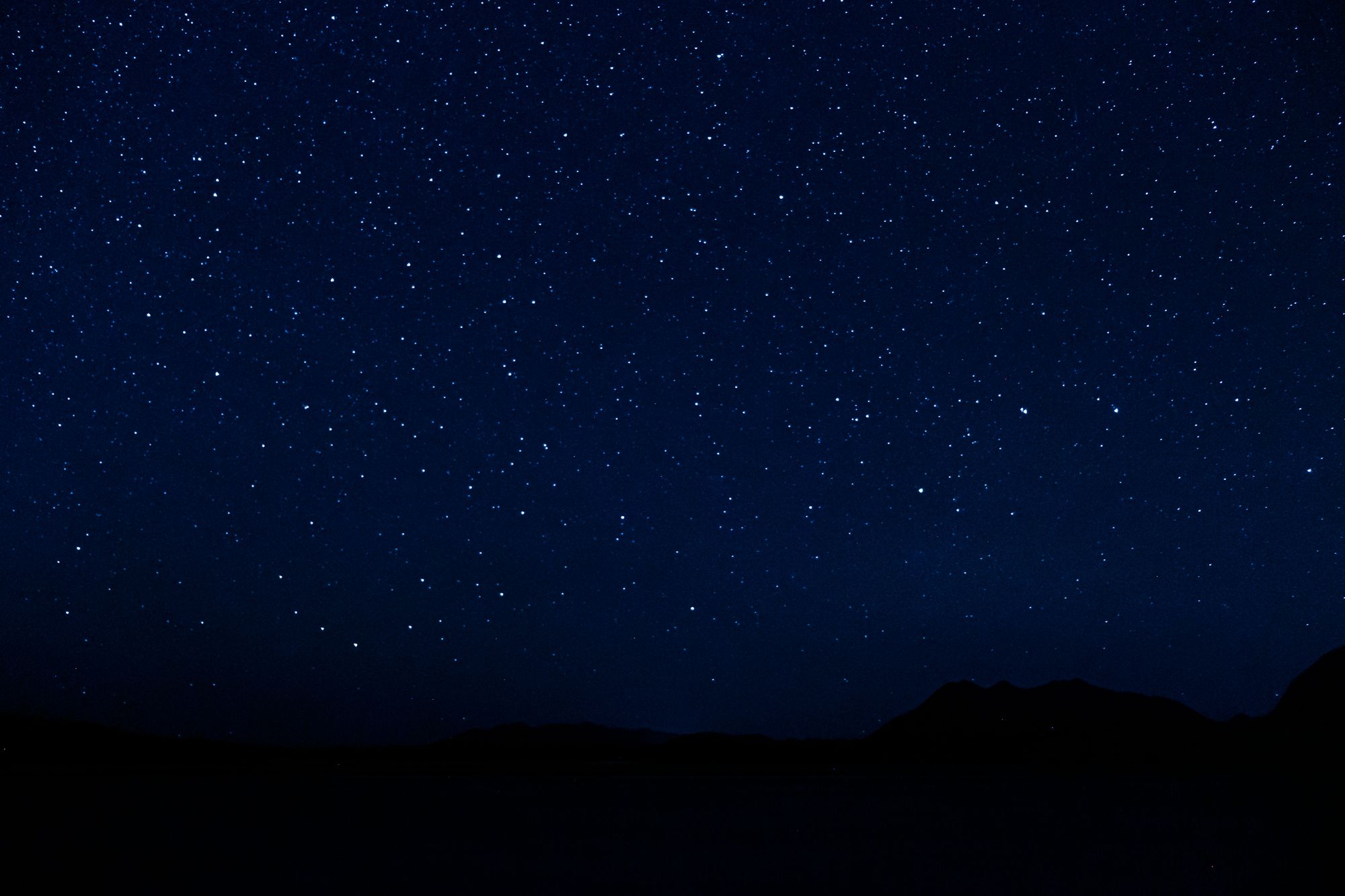 The Honda Passport reports a 12.5/9.8/11.3 fuel consumption. I managed to hit 10.9 during our roadtrip and 12.6 during my daily tasks in the city.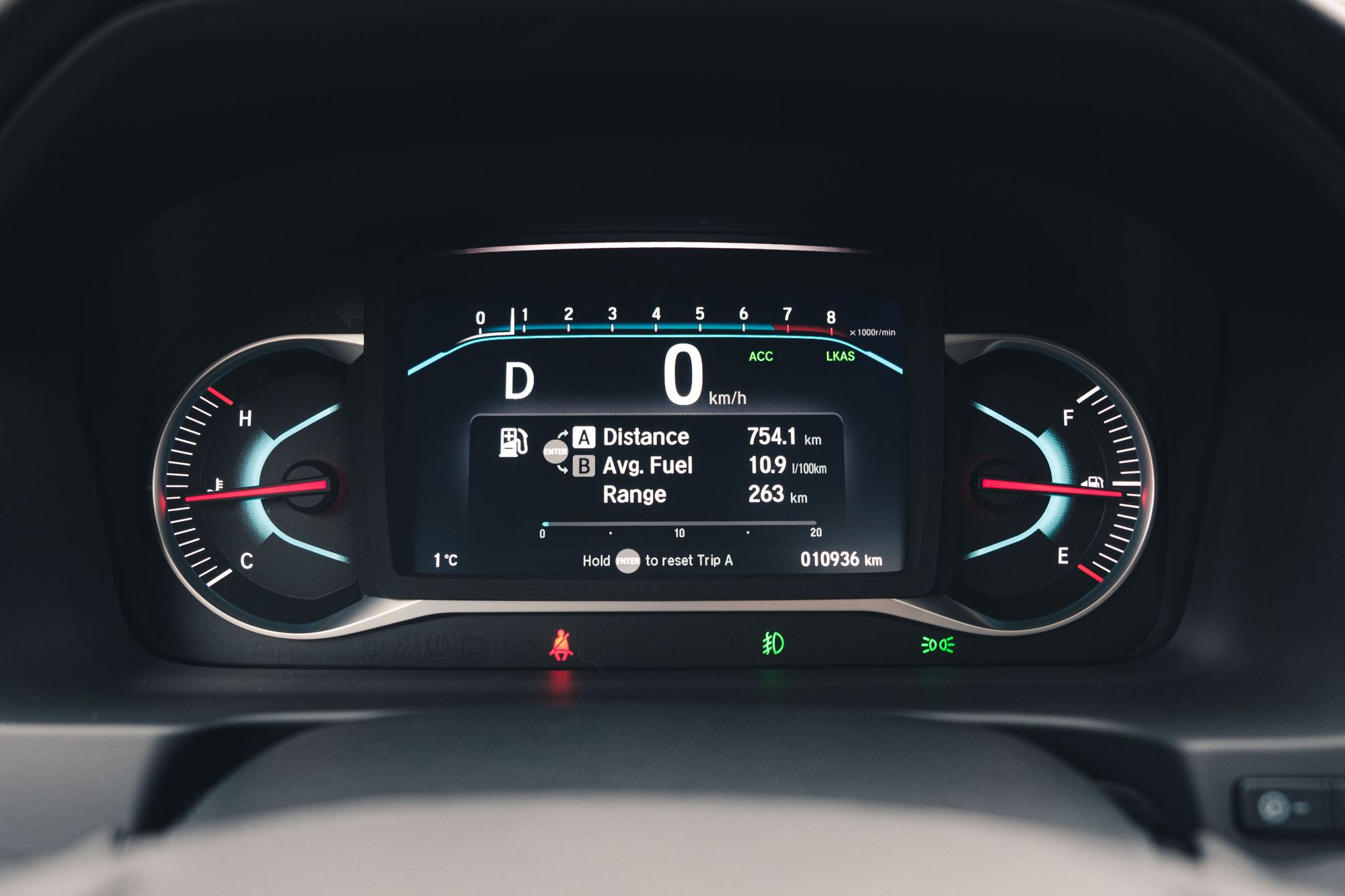 Final Thoughts:
One-liner: A smooth crossover SUV ride that makes any type of outdoor driving feel comfortable and features enough space to stow just about anything you need for a weekend getaway
Highlight: Lumbar support on the driver seat
Price: Starting at $41,990.00 (plus freight fees and taxes).
Visit https://www.honda.ca/passport for more information and trim options for the 2019 Honda Passport.