Locus on Main Street is one of those blink-and-you-miss-it restaurants. It's viewable in plain sight but easily lost amongst the mesh of businesses lining the street. In other words, it's a restaurant you know when you're "in the know", or when you're reading a blog post about a longtime fixture in Vancouver's dining scene. This is a restaurant that is constantly rejigging its menu. So much so, that when I asked how often things rotate, the answer was basically "When we feel it's time.". Nothing is safe on this menu which makes every visit feel a little more creative and exclusive. Last week I had a chance to taste through a ton of the menu.
Disclosure: This was a complimentary tasting provided in exchange for an honest overview and no monetary compensation.
Food:
Team Tastic came here for a Saturday evening dinner and I had a great taste of the following:
1587 Frizzled Brussels Sprouts ($12; $10 Happy Hour)
Main Street Farro Salad ($16)
Seafood Paella ($38)
Ratatouille Niçoise ($24)
Chocolate Lava Cake ($10)
We started with the house bread. Like everything else on the menu, this bread was made in house. It was also served with a chilli butter made in house. The fresh fluff here felt like an indication of great things to come. Fun fact, the server who brought us the bread didn't tell us it was fully made in house and I later confirmed this fact with another manager. It brings up a good point of whether you should pitch the fact things are housemade outwardly to your guests or if you should let the food speak for itself.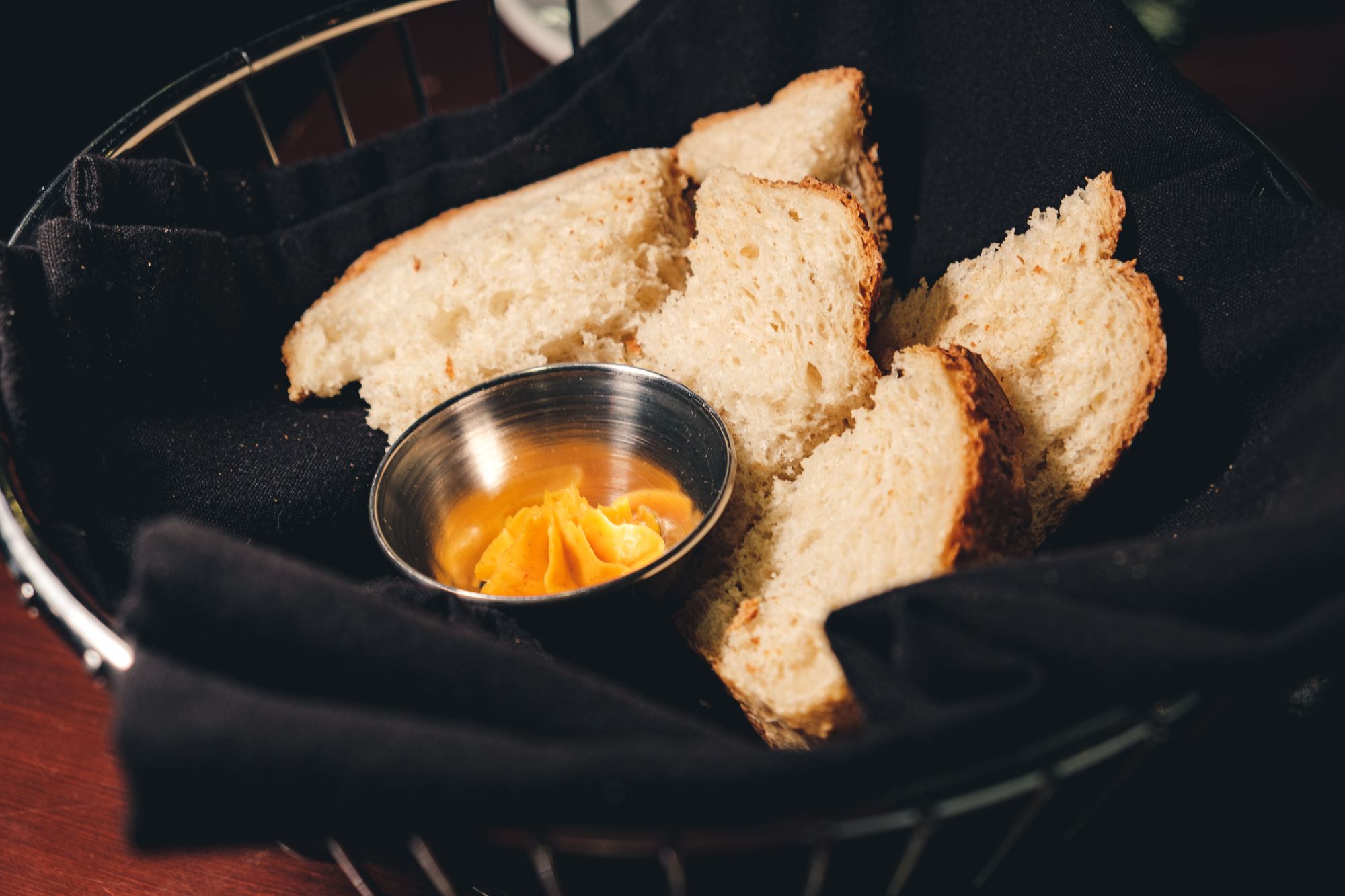 We started things off with the 1587 frizzled brussels sprouts. This was a gloriously presented long plate of brussel sprouts mixed with grana padano cheese, black lavender honey, and toasted pumpkin seeds. The grana padano was crushed into small pieces so as not to appear too chunky and the infusion of black lavender honey made for a uniformly sweeter finish to every bite. If you prefer savoury brussels sprouts, this might not be the best appy for your palate but I liked getting all of my senses tickled.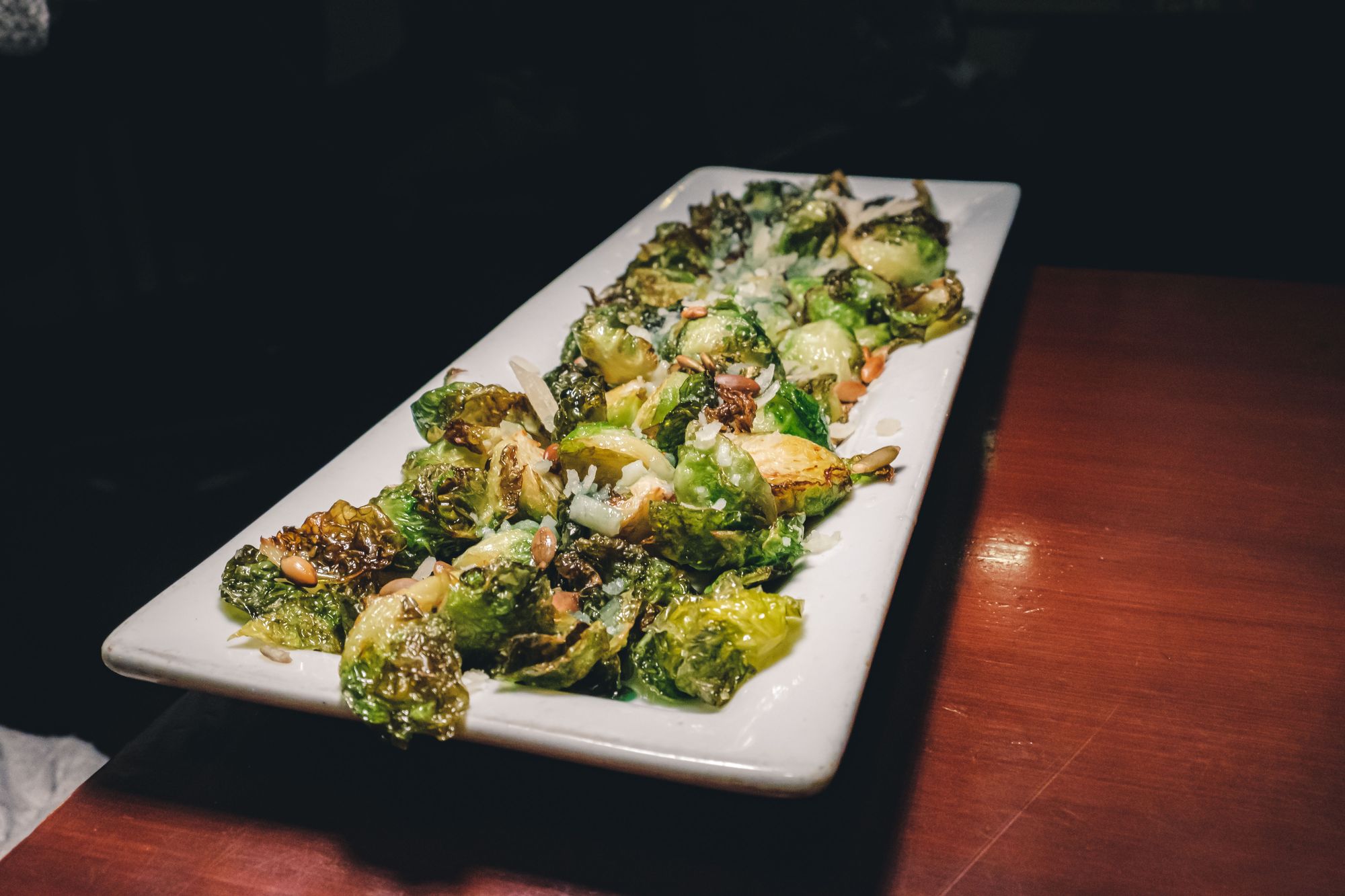 Next up was the Main Street farro salad, a fitting name that pays homage to the street Locus is located on. This salad was made with whole-grain farro, baby arugula, ambrosia apples, toasted pecans, dried cranberries, grana padano cheese, fresh herbs, roasted butternut squash, grape tomatoes, crispy shallots, and dijon basil dressing. Whew, what a mouthful. But what a mouthful this was. Every bite was a medley of savoury and crunch and as it turns out, apples were a key ingredient in drawing out extra juice from the subtler items in toasted pecans and  butternut squash. Given the perfect cooking of the farro grain, I could imagine somebody just ordering this salad and calling it a meal, but we had big plans for this dinner so we did not stop.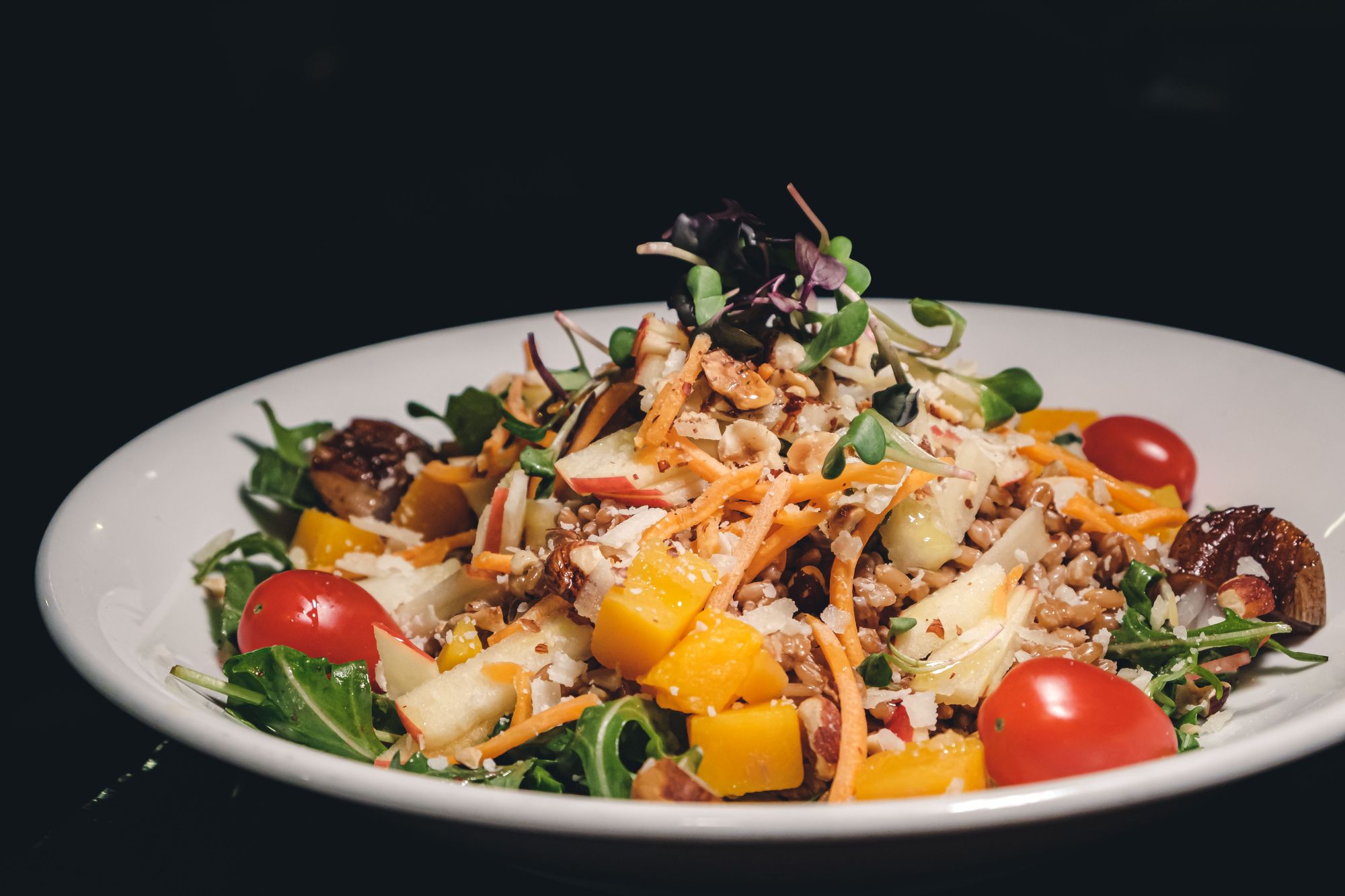 Our first entrée was the seafood paella. Billed as a vegetarian paella, this can be seafood-ified for $12. The whole plate ended up coming with brown arborio rice, Spanish saffron-infused vegetable broth, fresh spinach, grape tomatoes, sweet peas, heirloom carrots, roasted cauliflower, wild mushrooms, grana padano cheese, and radish microgreens. This paella could have come with anything but if it were lacking saffron there would be serious questions about calling it a paella. Thankfully, the broth was loaded with just enough saffron and the flavours stewed in from the prawns, scallops, and mussels. The scallops were no joke. These were medium medallion-shaped morsels that were much larger than the tiny lumps you tend to see in all but the fanciest of restaurants and were cooked just right so they still tasted meaty (in a seafood sense).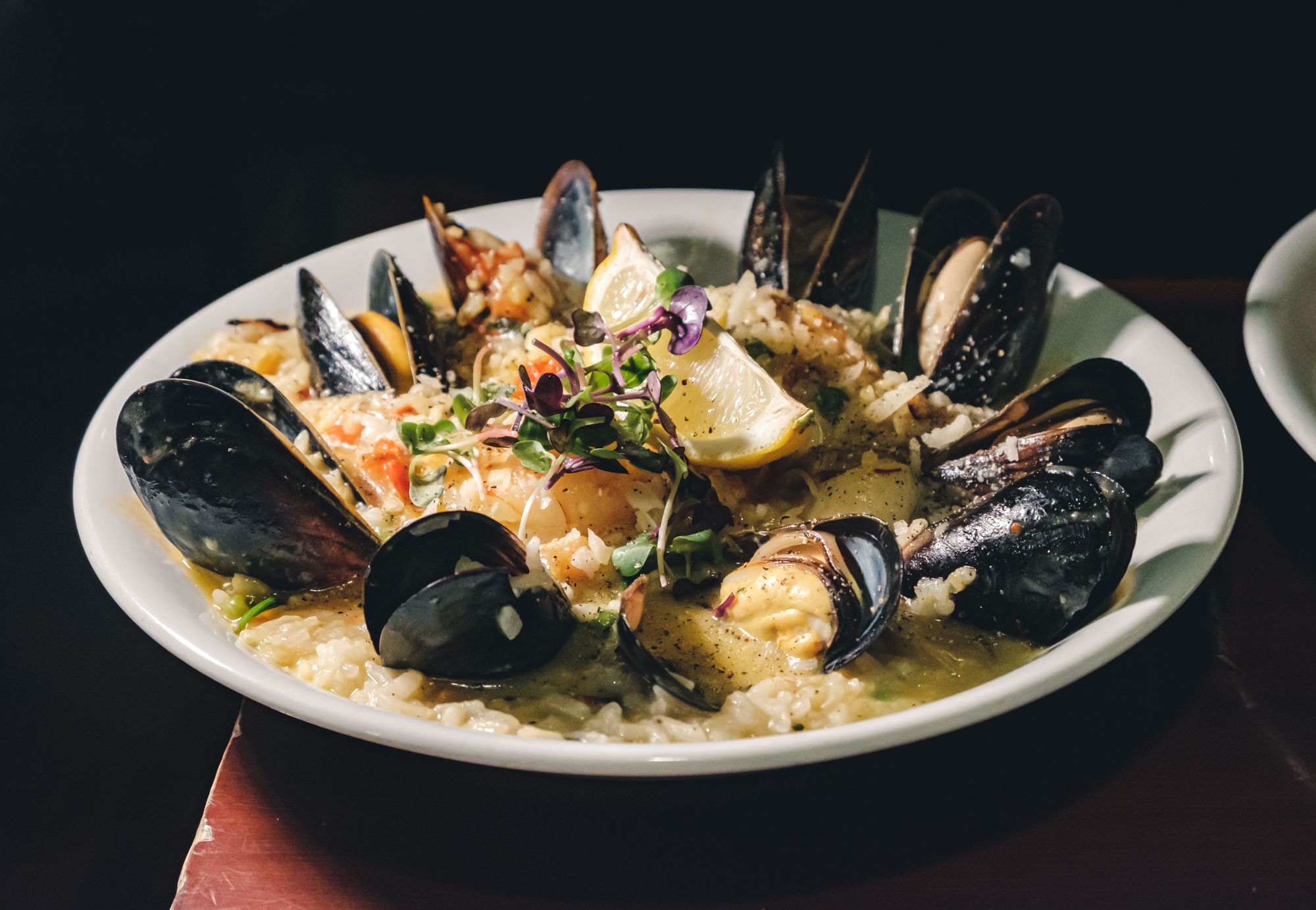 Our other entrée was a ratatouille niçoise which looked like a deconstructed traditional ratatouille. Just like everything else we ordered, this was stuffed to the gills with ingredients including bell peppers, chickpeas, field tomatoes, butternut squash, courgette, fresh spinach, yams, parsnips, vegan cashew ricotta cheese, roasted aubergine medallions, fresh basil pistou, and yam crisps. I'm not vegan but this dish was seriously hearty. The presentation looked like a meticulous dessert of vegetables with yam chips serving as the cherry on top and the vegan cashew ricotta cheese as the whipped cream. I haven't seen anything like this in Vancouver in any restaurant so I have to commend the menu development team for coming up with this original entree.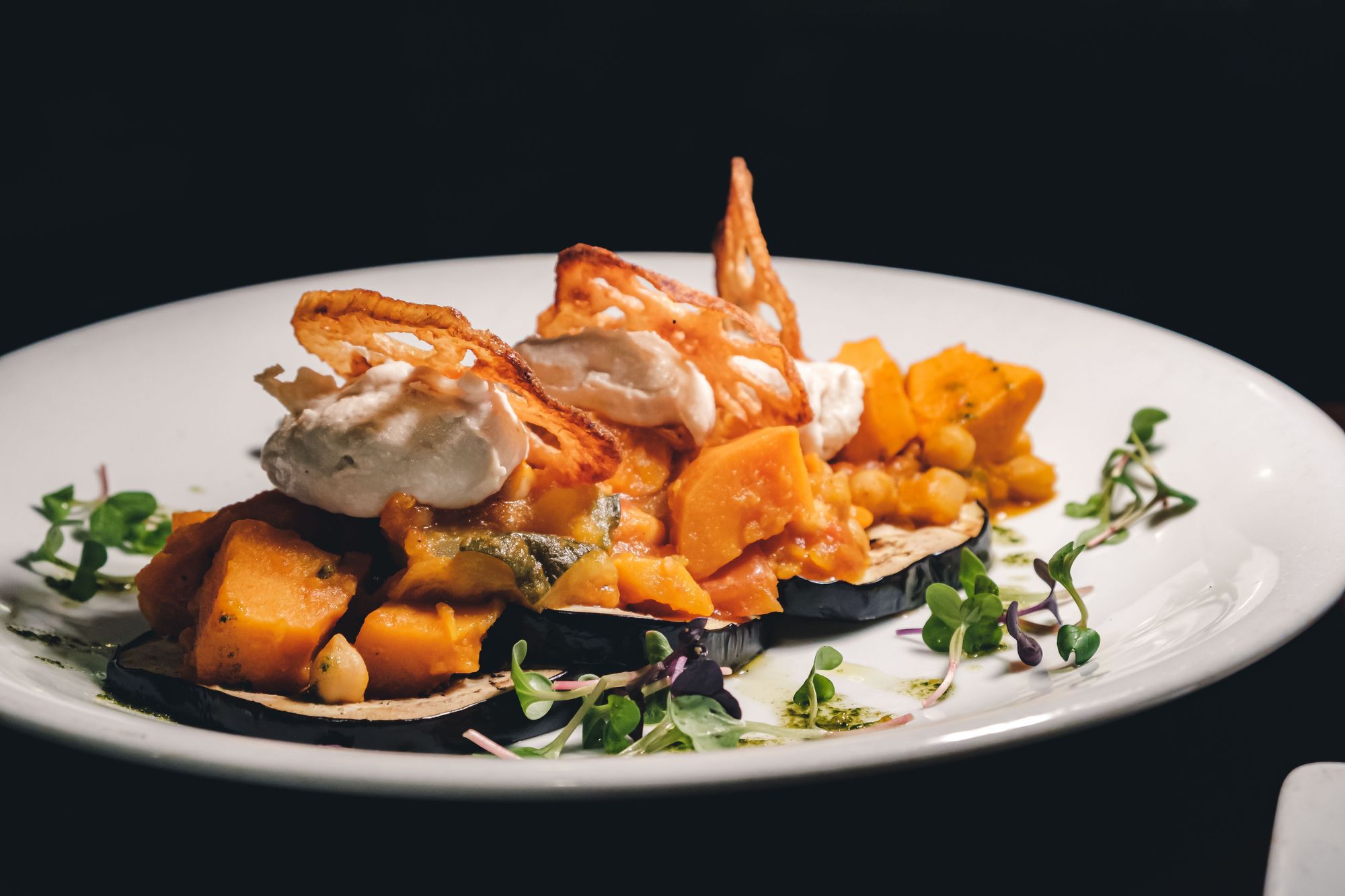 For dessert was a homemade chocolate lava cake. No microwaves involved here. This lava cake is prepared slowly in a traditional kitchen meaning the mug comes out piping hot. Underneath the thin layer of cake was a heavy spoonful of chocolate which is just what I like to see. This was dusted with a lot of powdered sugar but wasn't too sweet thanks to all the cocoa present and gave me that "Ahh" feeling of satisfaction to finish the meal.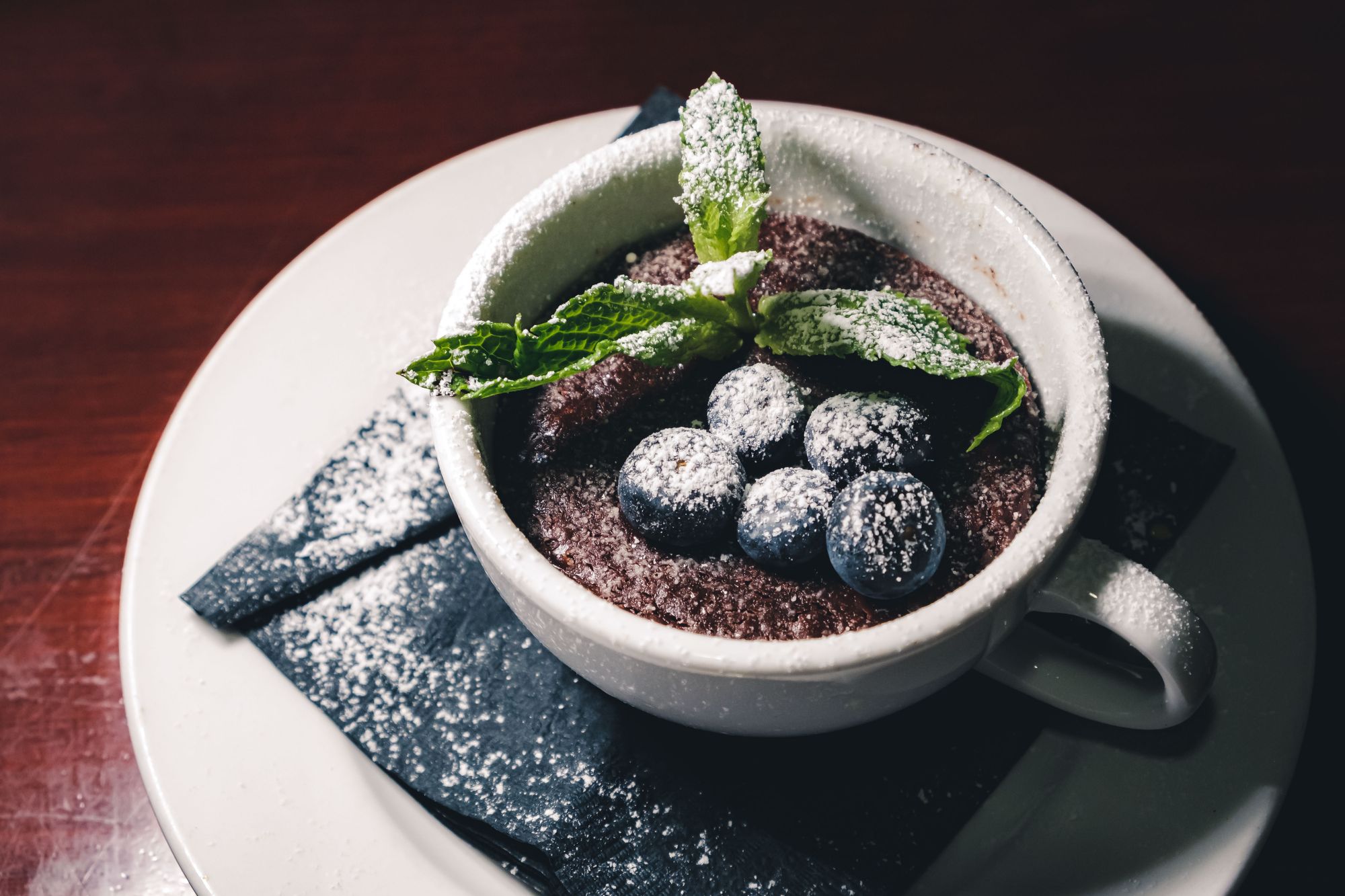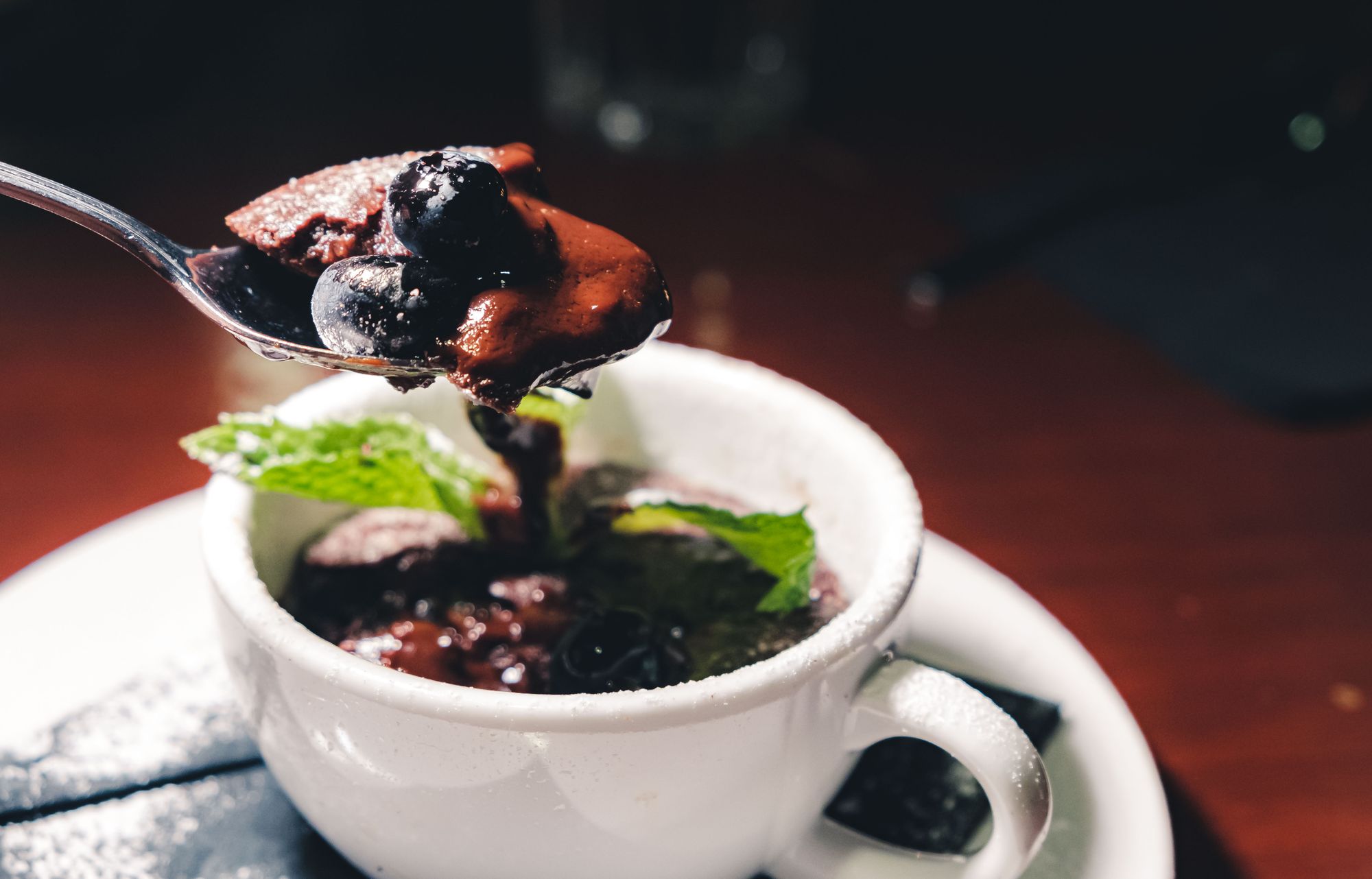 Features:
Locus Restaurant on Main is a little nook with different feels in its dining sections. The main entrance leads you past a solarium-like dining space and into a curvy bar which is connected to a traditional dining area and another dining space with specialized tables for larger groups. The whole space is adorned with various art on the walls and theming that makes the whole restaurant feel connected like a sprawling tree. It's not your traditional dining space, that's for sure, and it's one that should make an impression on anyone used to the sterile modern look of most new openings these days. There is seating for around 70 guests and it's best to come early if you want to observe the space (photos in this blog post are taken before 6pm). This other time I came at 8pm the restaurant was basically pitch black.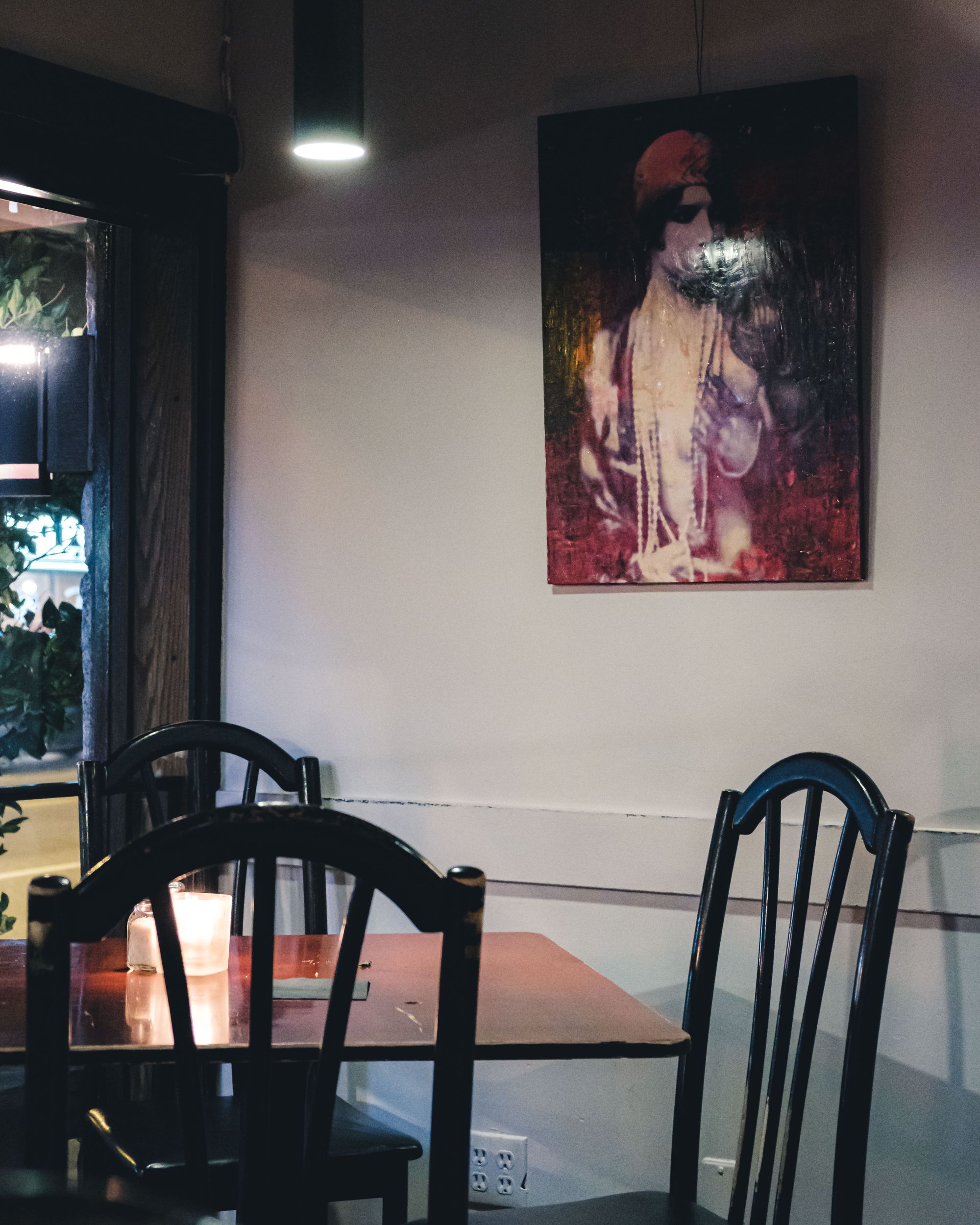 If you're reading this blog post in the middle of December 2019, you'll want to head over to my Instagram page where I'm currently hosting a $50 gift card giveaway for Locus. It's free to sign up for the Instagram platform and you can follow what I'm up to on a more granular level there.
Final Thoughts:
One-liner: A unique Vancouver creation that goes beyond the usual hijinks of sterile and white and delivers a homey elevated dining experience where everything is made in-house
Highlight: Ratatouille Niçoise
Price per person: $20-$40
Would I go back? Yes.