It's not summer in Vancouver without a new ice cream shop opening. For 2017, the eastern edge of the Arbutus Ridge neighbourhood has seen La Glace open its doors this August. With French décor and an emphasis on handmade ice cream, does this dessert stop stand up to the rest of Vancouver or is it just a quiet whimper at a quiet intersection? Read on to find out.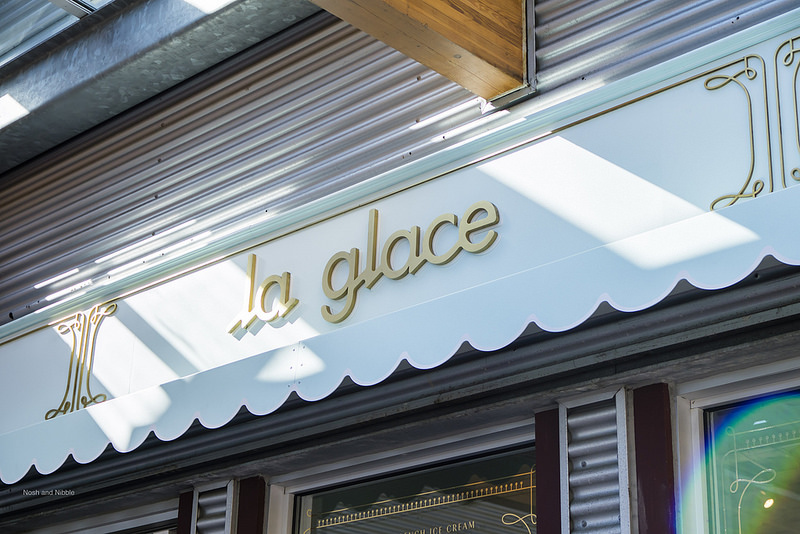 Dessert:
Team Tastic came here for a Sunday afternoon treat and I had a great taste of the following:
Crème Caramel ($5.50 w/ Almond Macaron)
Bananes Foster ($5.50 w/ Vanilla Waffle Crisp)
The single scoop of crème caramel came with an almond macaron (my choice) though it was really just the top third of a macaron. The macaron was very chewy and had a satisfying nuttiness.
The real show of this ice cream was the thick glass chalice it was served in. It must be a French thing to feel so classy because between the bowl and the bronze-coloured spoon, this felt like a hefty serving.
The crème caramel lacked in smooth caramel and it seemed to have the caramel flavour stronger in some portions. That being said, it definitely had a sweet cream flavour. This ice cream melted hella fast so get your pictures in quickly unless you plan on drinking out of your chalice.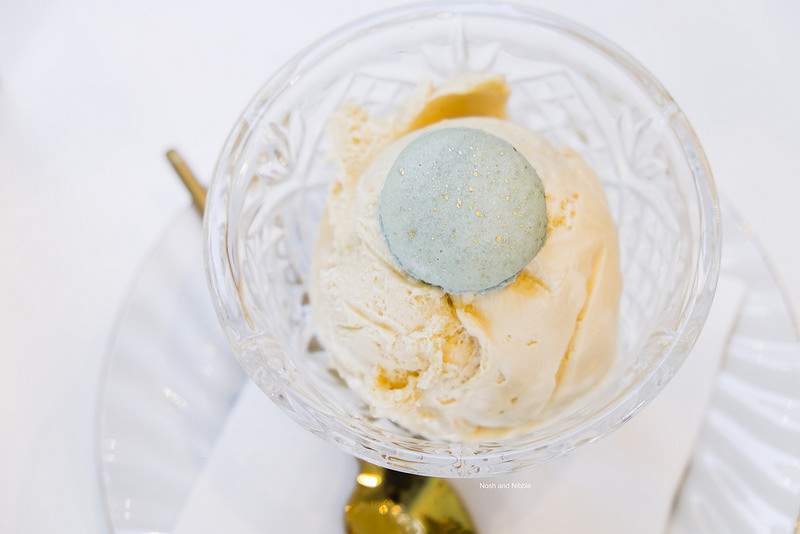 Crème Caramel
I much more enjoyed the bananes foster flavour. This was a potent mix of banana with swirls of cinammon mixed within. Though one could get a waffle cone for $1.50 more, we thought that was a little much, but one look at the regular cone and I can say the chalice makes your ice cream look way cooler. The vanilla waffle crisp topping was pretty good and would have made for a good vessel to lather ice cream on if we got this in a cup, but we didn't.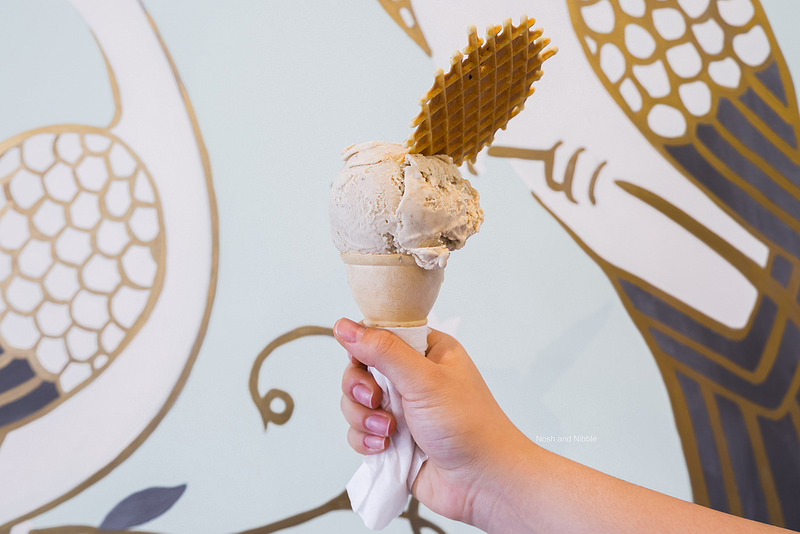 Bananes Foster
The menu references parfaits but those items were not officially ready as of my visit on Sunday. Stay tuned for their launch this week!
Features:
If the thought of French ice cream doesn't automatically reel you in, the décor at this ice cream shop just might. Mixed with a plethora of golds, whites, and turquoises, this place oozes classiness (and will remind some people of being inside Ladurée). It certainly feels nice to see the staff lift up the polished ice cream lids so I believe it's okay that this places charges 50 cents more than what Earnest charges for a single scoop.
There's really only seating for about 8 people inside and a bench outside so I think they could do with having a guideway inside to help guests form lines as right now there isn't much to stop from people just crowding the area.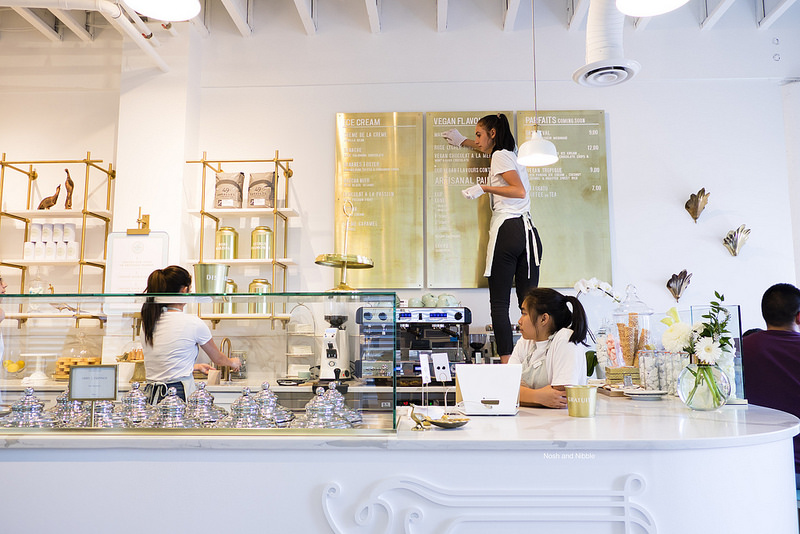 Inside La Glace
Service:
Here you'll place and pay for your order prior to picking it up. The staff were courteous enough and thankfully, it looked like there were enough of them to handle the summer crowds. There is a maximum of 2 flavour tastings per person, so make them count!
Fun fact: La Glace was first conceived as a pop-up concept ice cream cart that made appearances inside boutiques and events by its founding team. Today, it's an emerging local success with its first brick-and-mortar location!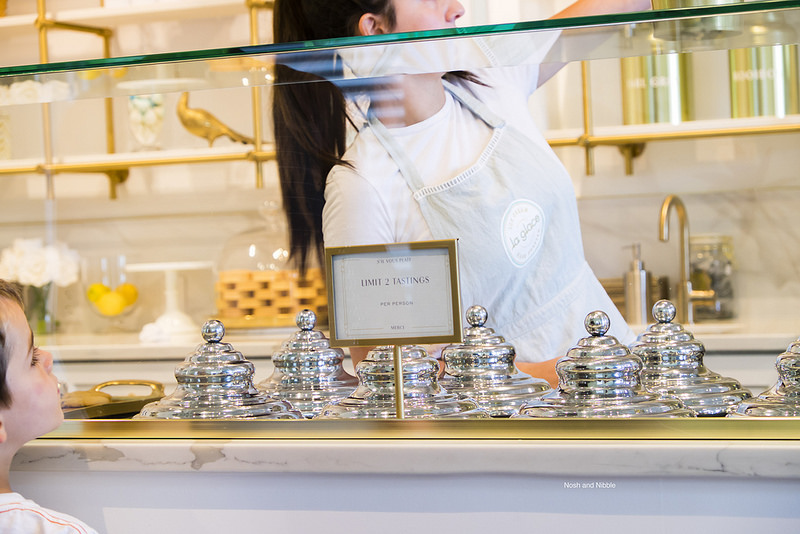 Tasting Limit
Final Thoughts:
One-liner: Interesting, new concept decor with good enough ice cream flavours
Highlight: Bananes Foster
Price per person: $5-10
Would I go back? I'd go try a parfait.