While not as prominent in today's society, Japanese immigrants from the early 1900s had a large representation in the neighbourhood east of Gastown and Railtown known as Japantown. It's fitting then, that a place like Dosanko has sprung up in this neighbourhood that today houses a very wide income demographic.
Do the northern Japanese eats here bring you to the Japanese grandmother's cooking you've been missing your whole life or should you stick to Santouka for Hokkaido food? Read on to find out.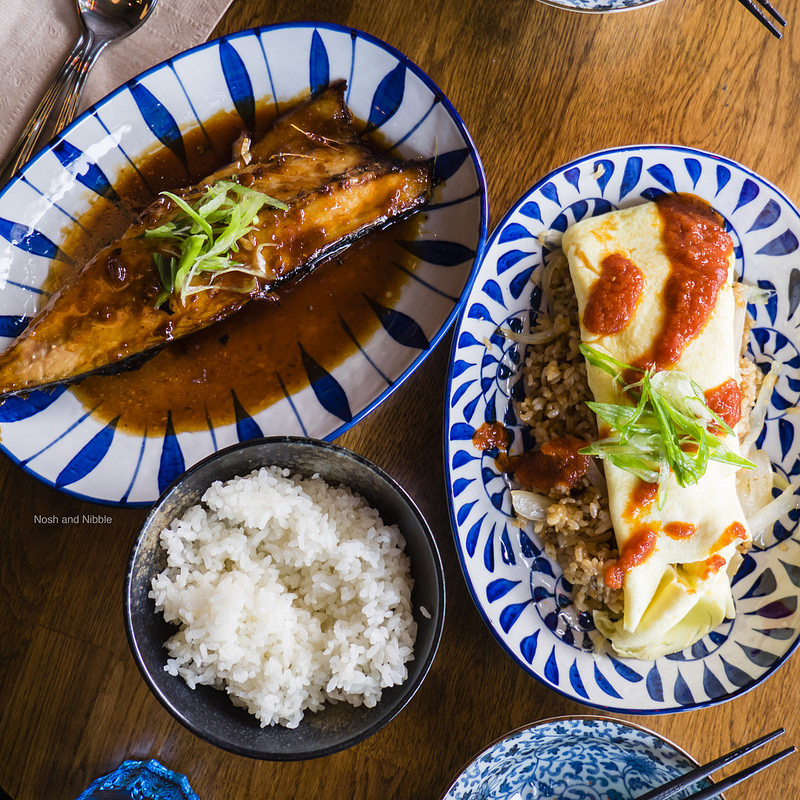 Food:
Team Tastic came here for a Friday evening dinner and I had myself a great taste of the following:
Zangi ($9)
Omu-Rice ($17)
Saba-Miso ($14)
Matcha Milcrepe ($8)
The zangi was marinated crispy chicken served with garlic and ginger. At first glance this looked like promising, homey appetizer. While the breading on the chicken was nicely textured, there wasn't much of any garlic flavour and therefore not much of anything else. I don't think my usual diet has so much salt that I've been desensitized, but this chicken would definitely improve with more seasoning.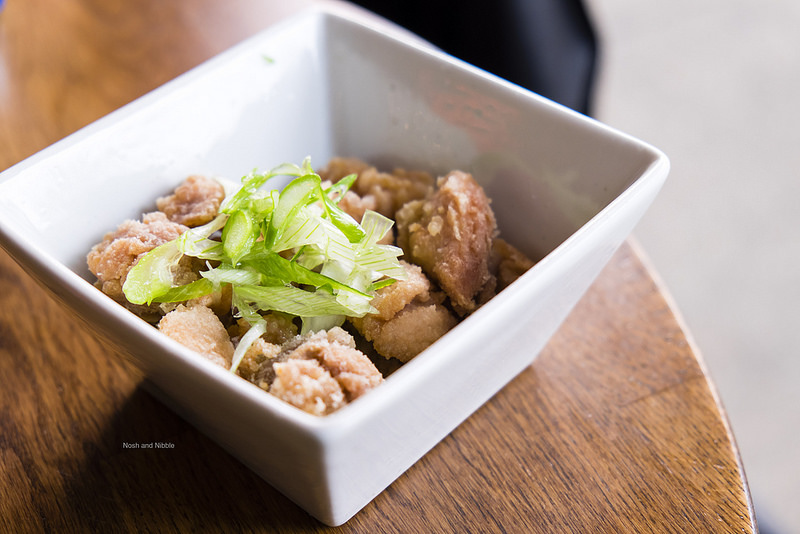 Zangi
The omu-rice was a homey classic as a dish of Japanese omelette served with fried rice and tomato sauce. This dish looked pretty good as well but the omelette sadly did not slice into a fluffy egg filling and was more of a regular North American omelette. Furthermore, this was $17! As one of the most expensive dishes on the menu, this was a little unsubstantial and I think some diners will feel they can achieve something similar on their own. Ideally, this being a homey dish I would hope it would have introduced something creative like a special spice used in the tomato sauce.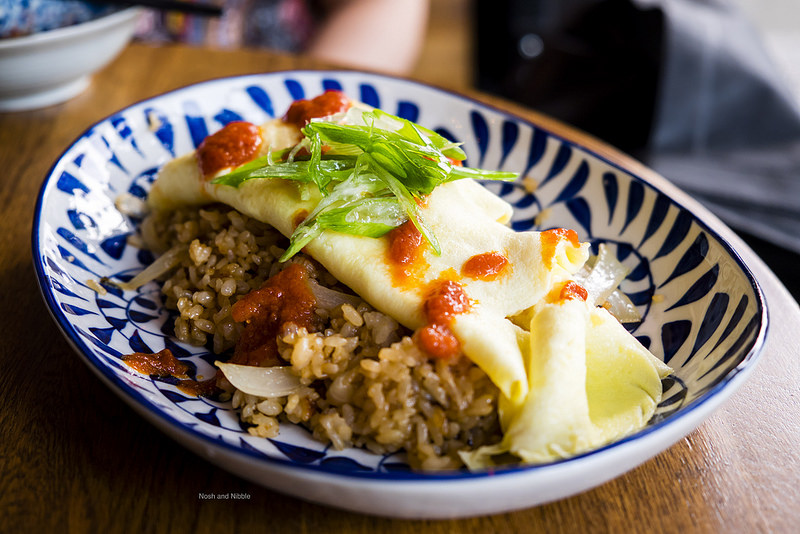 Omu-Rice
Our other main dish was the saba-miso. If the above descriptions weren't super, thankfully this dish delivered. The mackerel (bone-in) was braised in a sweet miso sauce (made from scratch in-house) and served with a bowl of rice. This rice was pretty tasty and mixed well with the sweet sauce. The mackerel was cooked very well and had a satisfying tender feeling to it. I'd definitely recommend trying this dish as it's something out of the ordinary and has a much better balanced portion for $14.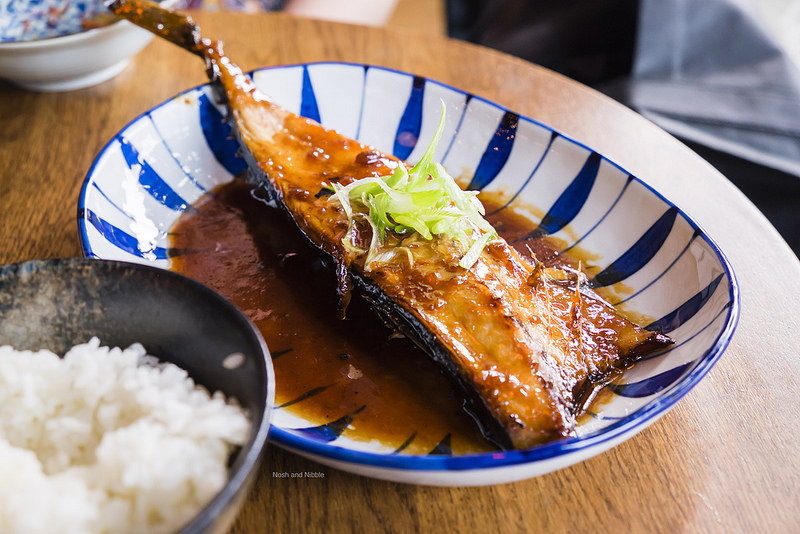 Saba-Miso
Finally for dessert, we had the matcha milcrepe. This was a multi-layered crepe with green tea, white chocolate cream, and stone fruit. As with any mille crepe, this was a sight to behold and very filling for $8. What looked amazing on the outside was lacklustre on the inside.
I hate being a negative person about dessert but the layers of crepe were incredibly dense. I'm used to mille crepes having a fluffy crepe that has a chewy texture cleavable by a fork. This mille crepe could be sliced down vertically but required a substantial effort to do so.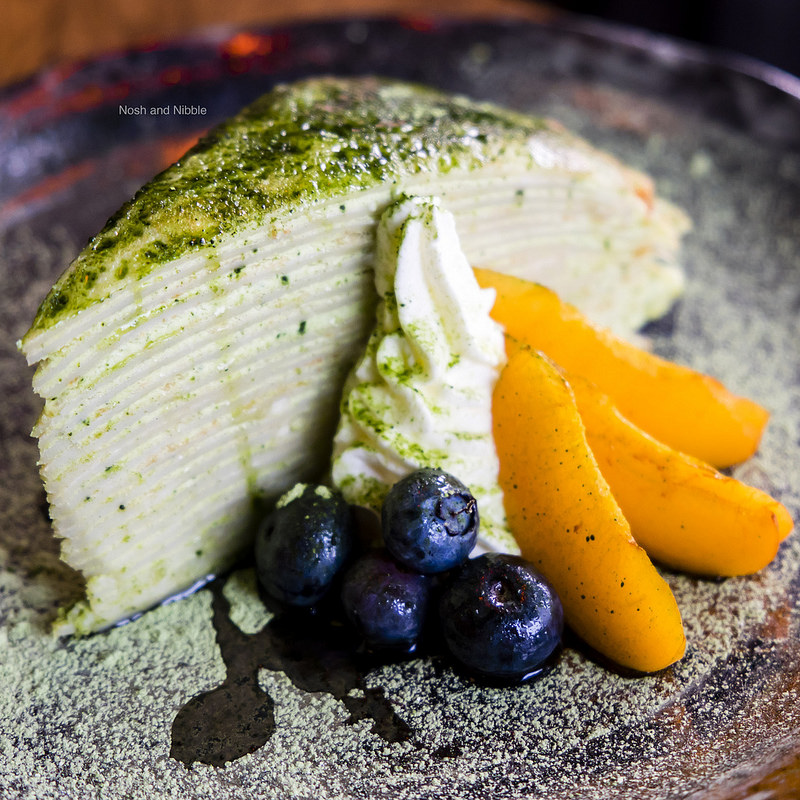 Matcha Milcrepe
Features:
Dosanko is a 45-seater located near Oppenheimer Park in the highly cultural Japantown neighbourhood. The inside has been redone with lots of dark wood furnishings and exposed brick walls that give a very natural vibe in its environment. It's a pretty long restaurant so it even has a small children's play area which will be great for families dining in.
For those interested in historic knowledge, the name "Dosanko" refers to a breed of horse that foraged the Hokkaido terrain when the Japanese settled on the island in the late 19th century.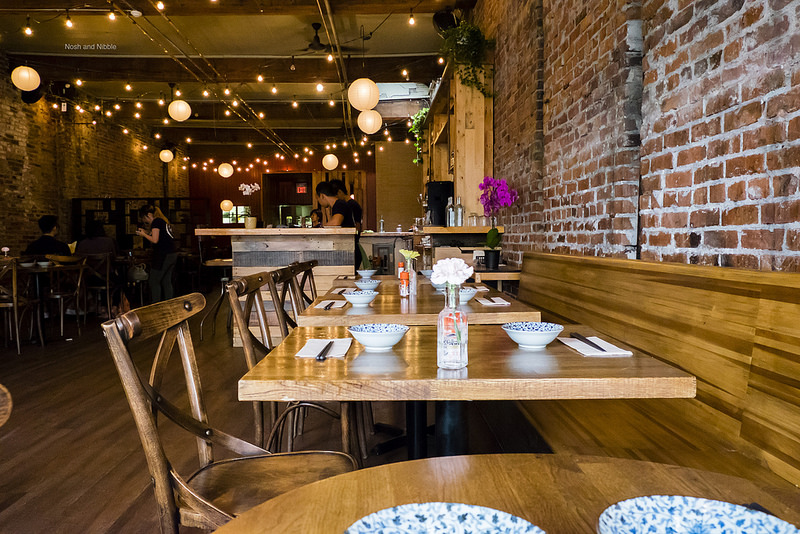 Inside Dosanko
Service:
It's interesting how most of the Yelp reviews have complained about the level service but on my visit service was not an issue. Our server filled up waters very promptly and came to check in on us a couple times during the meal – maybe the level of service is why some items are priced suspiciously high.
Our food started coming out within 15 minutes of ordering and I think that is just fine. It wasn't too busy on a Friday evening at 6pm so I think you could get away with walking in as a group of 4 without any problem. That being said, if you want a good seat by the window, you'd best make a reservation first.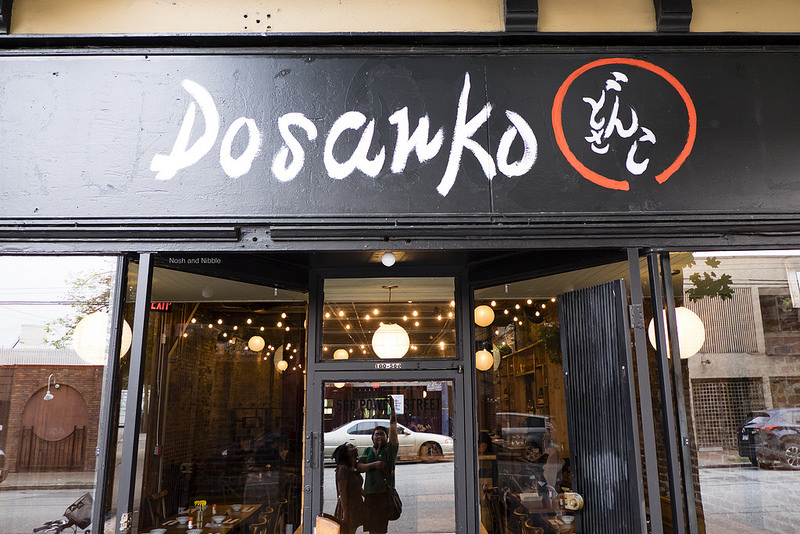 Outside Dosanko
Fun fact: as I was taking a photo of the front sign, one of the managers/owners, Akiyo Tani, came out to introduce me to the new sign that was about to be put up. Check it out below.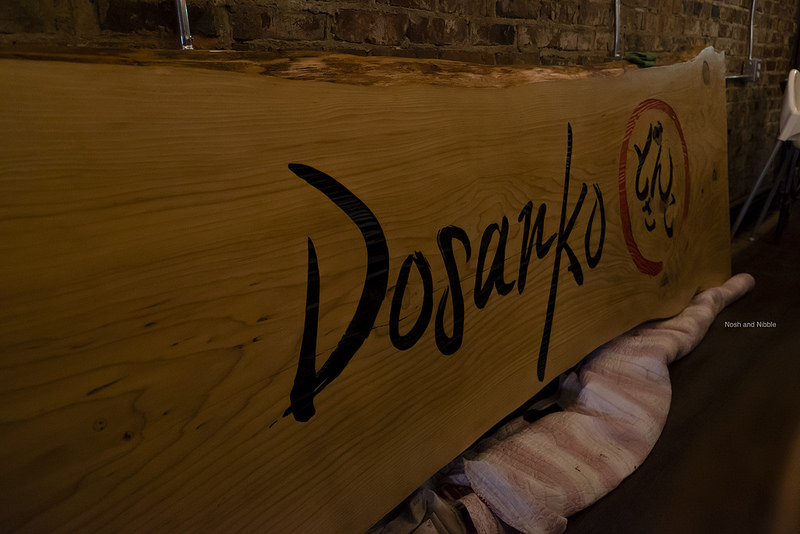 New Dosanko Sign
Final Thoughts:
One-liner: Homey Japanese foods that look good on the outside but mainly need some extra oomph on the inside
Highlight: Saba-Miso
Price per person: $20-$30
Would I go back? No.