In a city as Asian as Vancouver, it's surprising to me there aren't more French-Vietnamese restaurants – banh mi are often as French as it gets. Linh Cafe made waves in the news as a popular Kitsilano restaurant moving into the Vancouver House building and while there still aren't many items on the menu that truly blend French and Vietnamese flavours, it's a much more upscale experience compared to the old location with about the same extreme menu pricing that includes a $17 bowl of pho and $99 lobster on the same sheet of paper. This would be a fine spot to take someone looking for something a little less cookie-cutter than typical Vietnamese or typical French, and I've got an experience to account for this.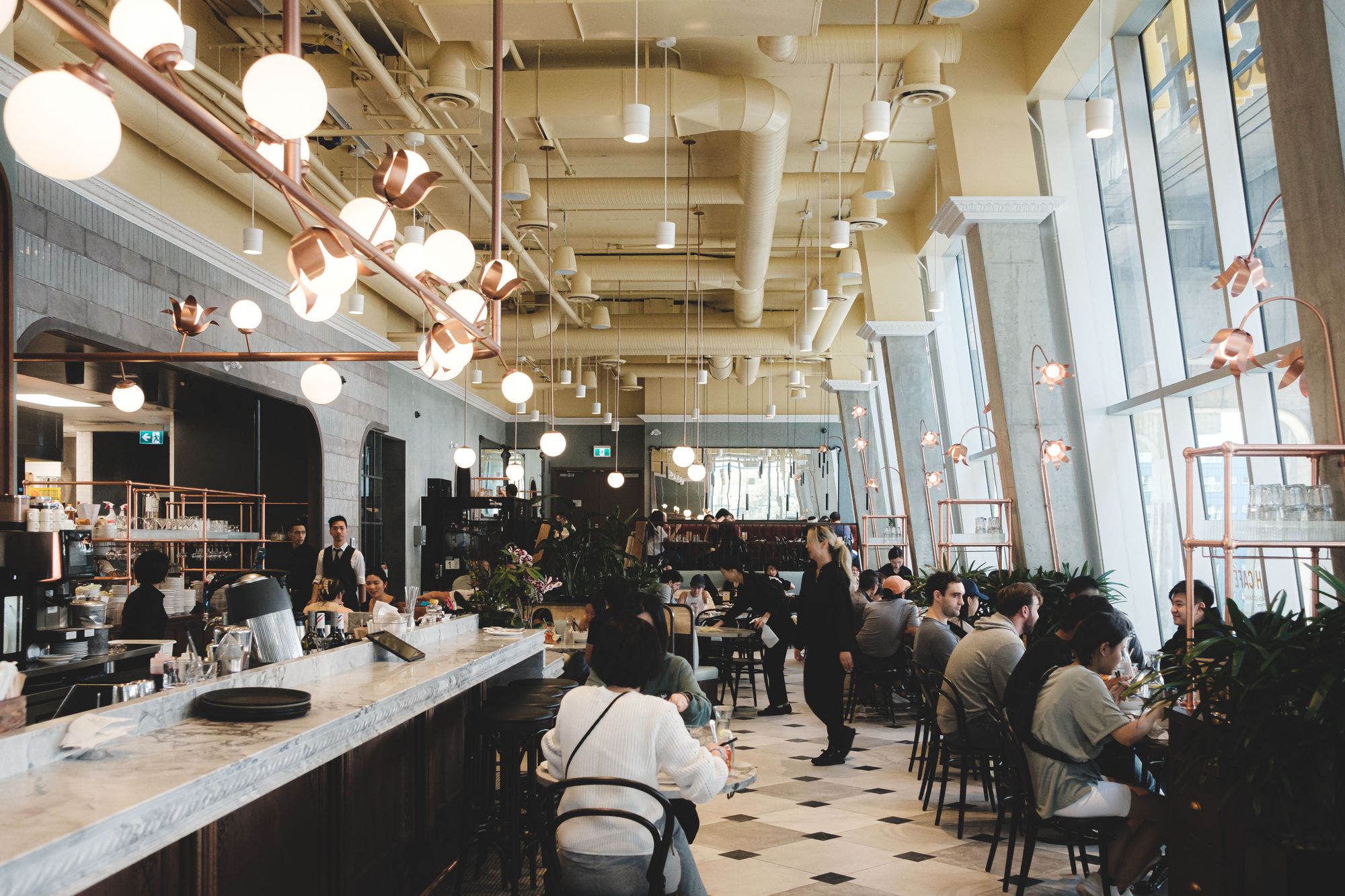 Food:
Team Do came here for a Sunday brunch and I had a great taste of the following:
Spicy Baguette Sticks ($12)
Fried Frog Legs ($22)
Ham and Cheese Omelette ($19)
Pho Bo ($17)
Before our real food we were presented with starter bread with a small side of butter. While Italian restaurants absolutely give too much butter for the amount of bread, I think the amount of butter here was on the short side and the ketchup container holding it felt a little tacky given the rest of the aesthetic in the restaurant. The actual bread was quite fluffy so some credit is still deserved and the staff offered an additional serving that we declined.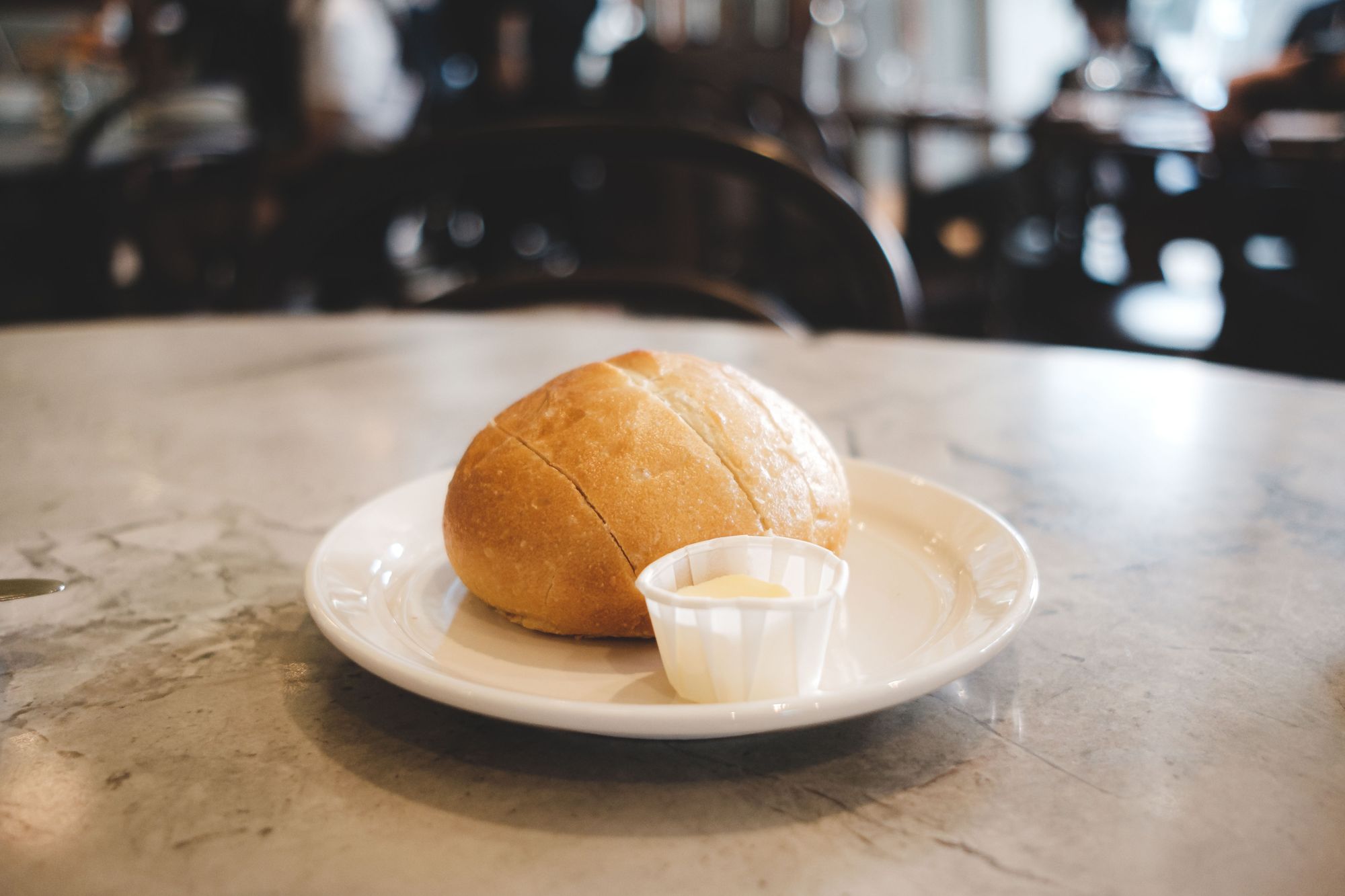 Not knowing about the starter bread may have changed my mind about ordering spicy baguette sticks but the hot sauce and shallot oil really sold me on this item. This might have been the most "French-Vietnamese" hybrid item we had here given the main protein was a chicken and pork liver pate that was quite a generous spread within the crisp baguette sticks.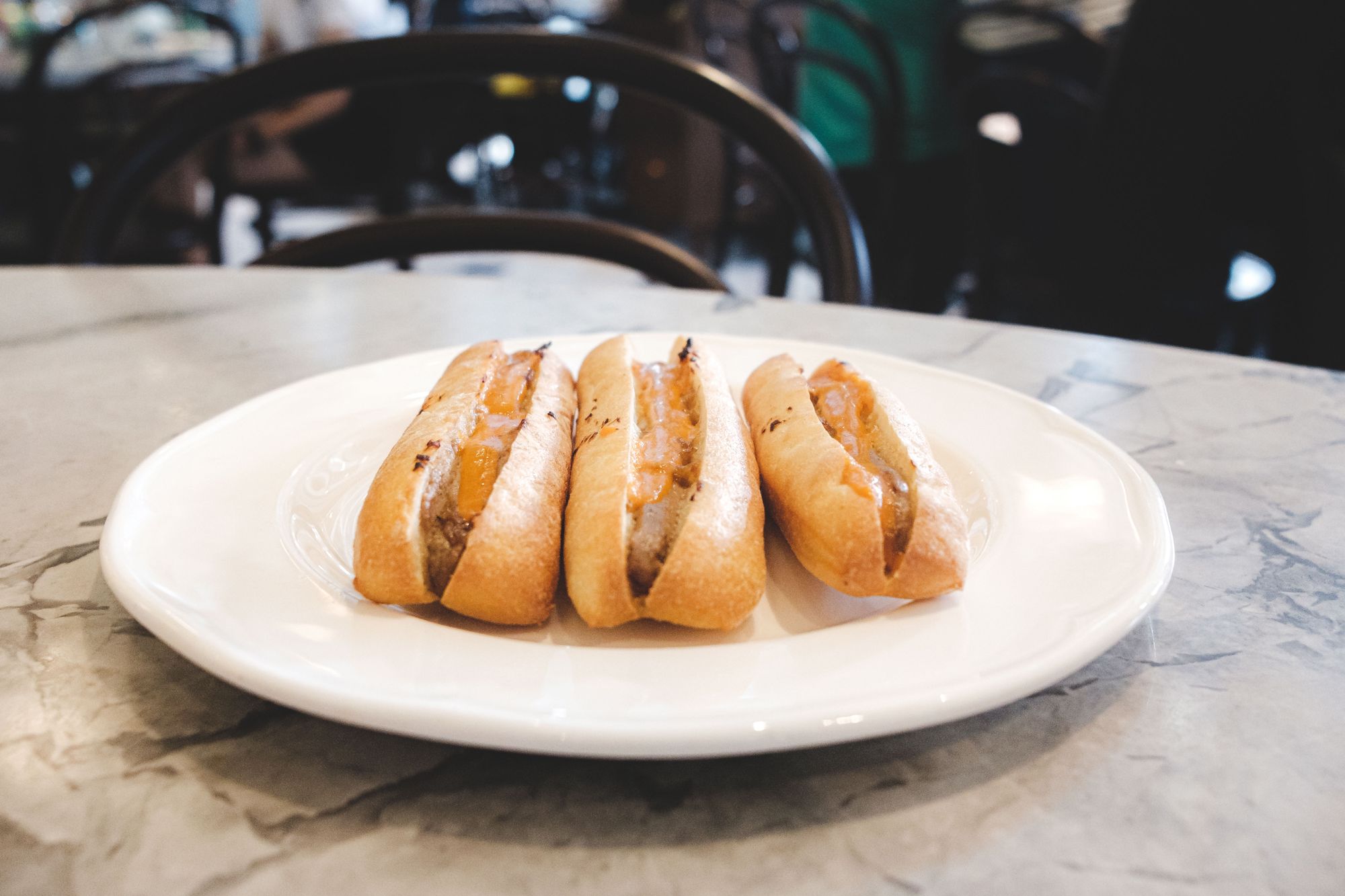 Our other starter were the fried frog legs. Now THIS is Vietnamese food. The frog legs taste a lot like chicken though I must say the garlic on these is intense. I had to scrape some off to prevent my insides from burning out.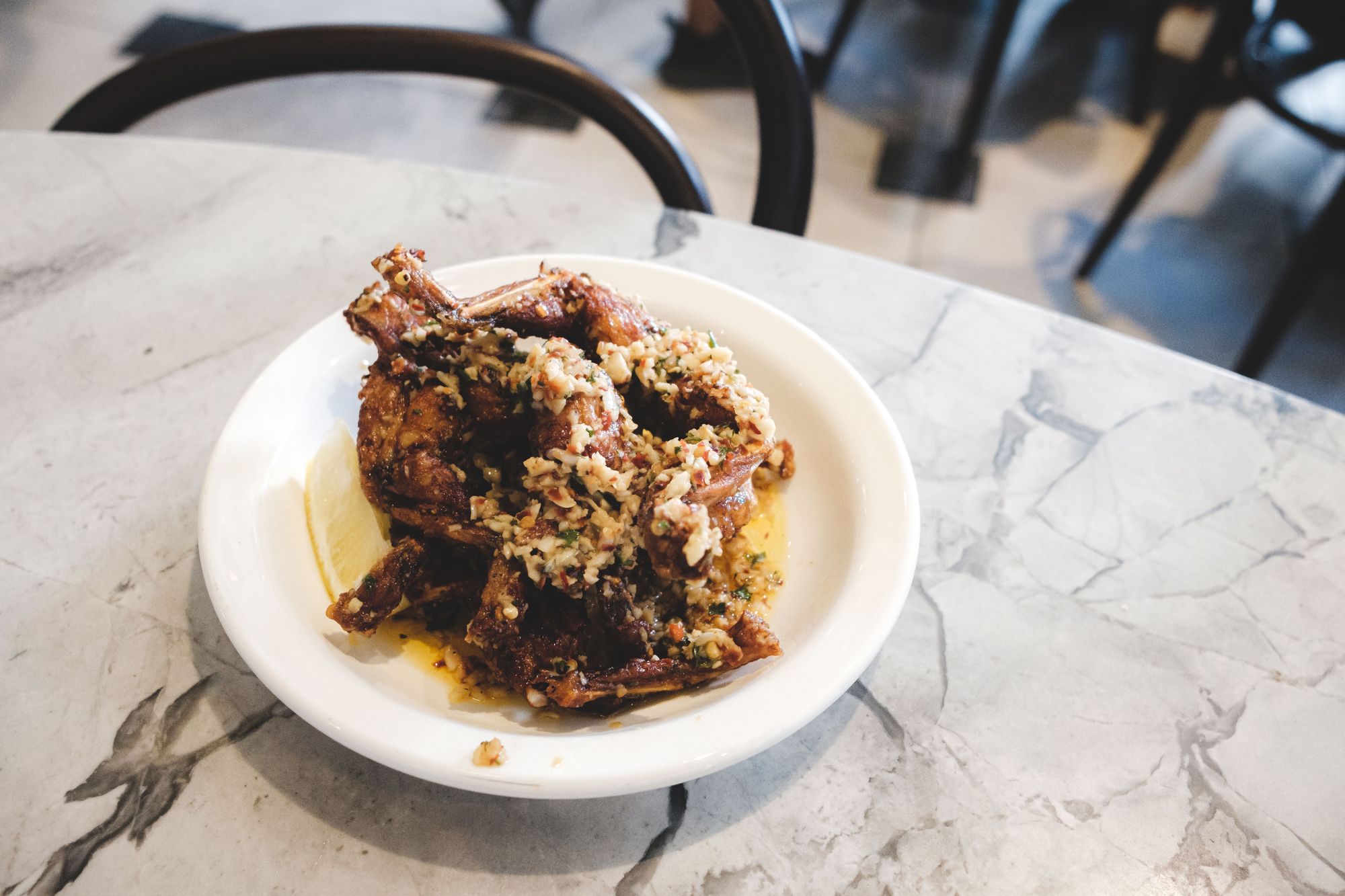 The ham and cheese omelette sounded a lot better in my head. When I was thinking "French cooking!" I was thinking a delicate and pillowy-looking egg like I'd seen in Tasty cooking videos, but alas, this was a pretty normal-looking omelette. The fries though had a distinct thickness on their crusting though and I loved dipping these into the provided mayo-ketchup sauce.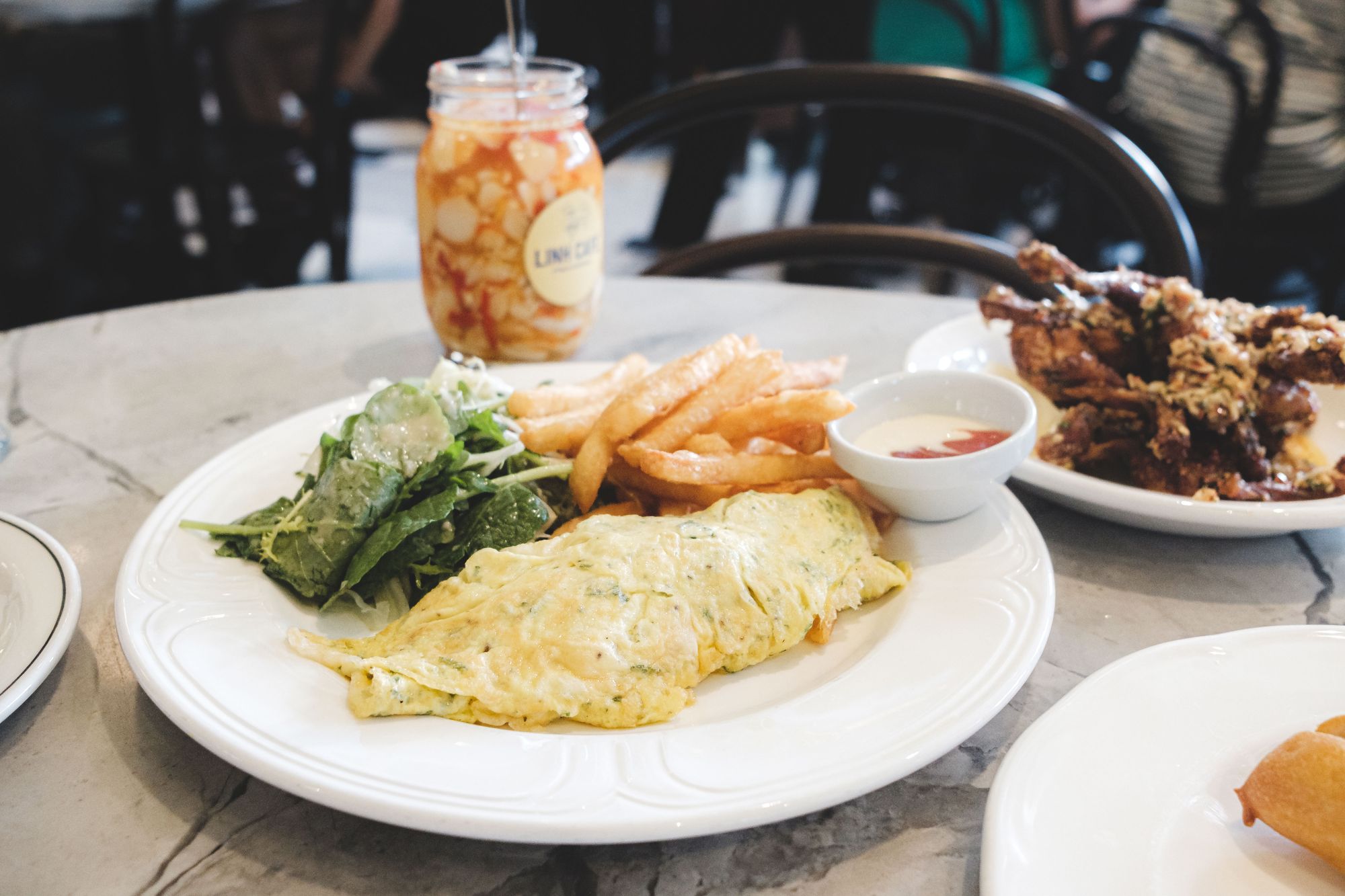 Is it any surprise that the item that arrived last was also the best item? Even in its base form without any add-ons, this was a delicious bowl of beef noodle soup with braised beef brisket and rice noodles. The cool pizzazz factor of Linh Cafe is that the pho comes with this side of chili vinegar with the tangiest slivers of garlic you'll find in all of Vancouver and adding these into the broth gives the whole pho a definitive umami acidity which both completes the mouth feel and likely singes through your stomach lining with how acidic it is. After many bowls of pho in my Vancouver life, this one tasted the most fun and the flavourful broth that was good enough to drink also made this the most expensive bowl of pho I've had in my life.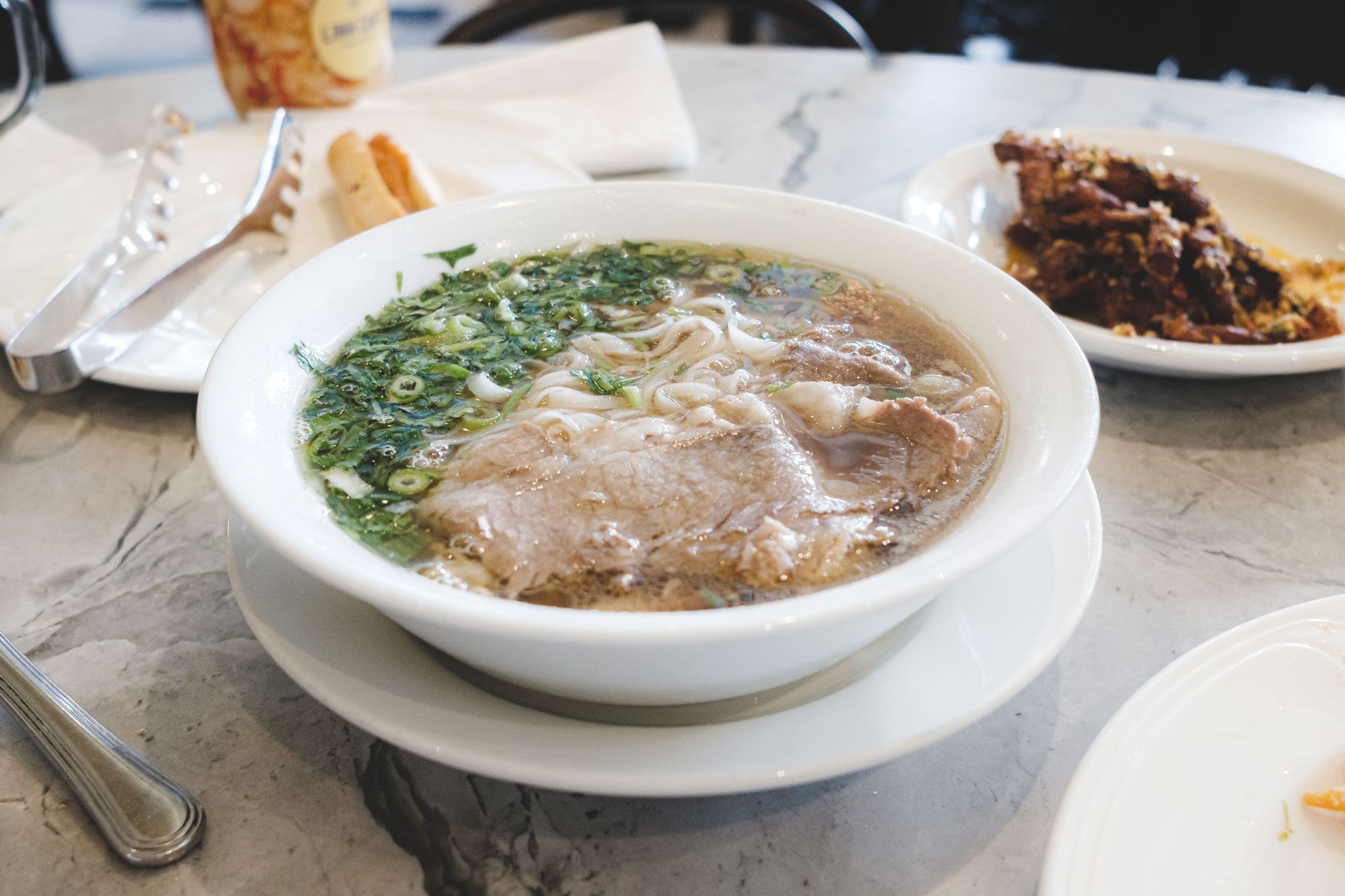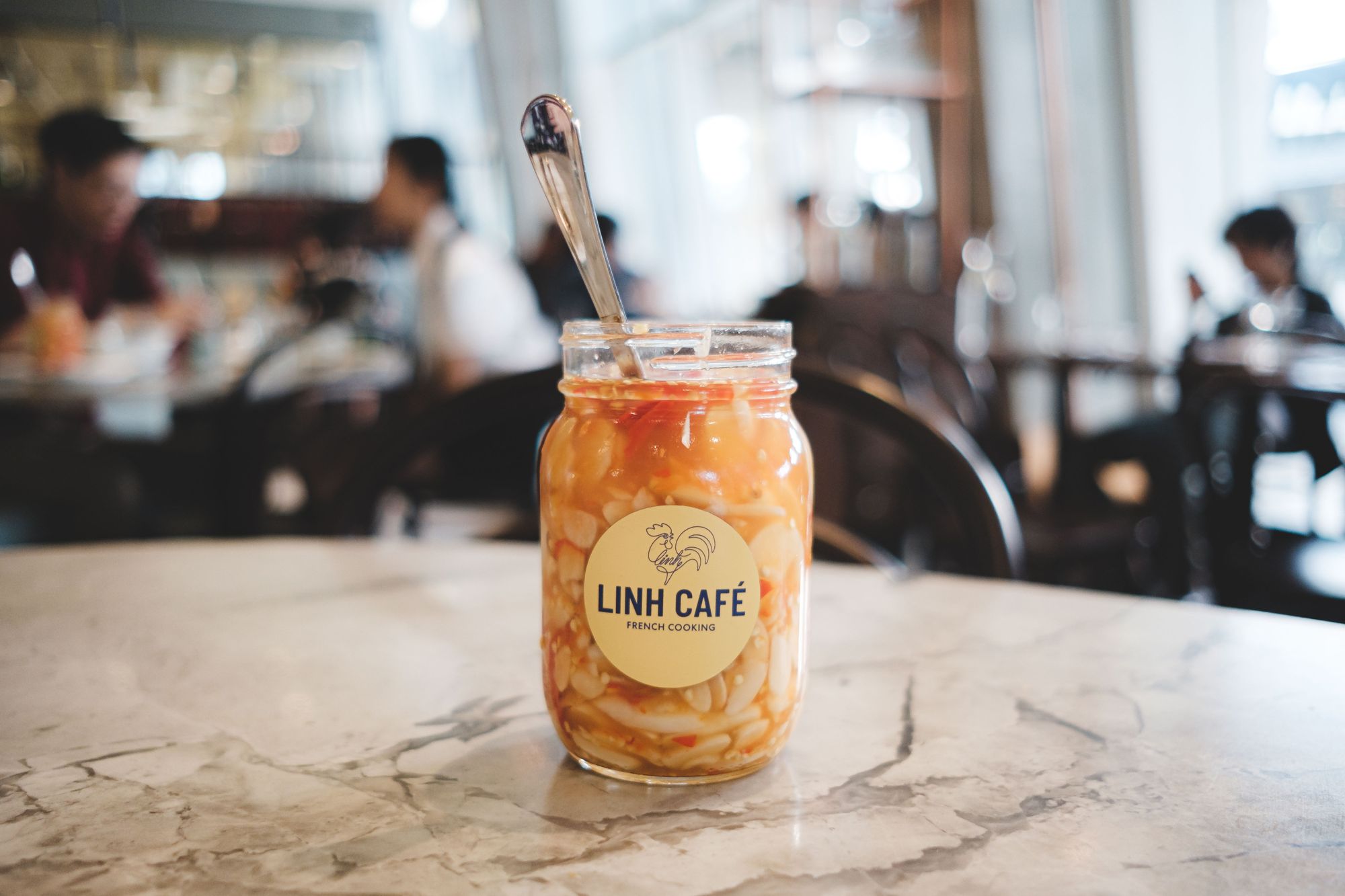 Features:
If there were ever a reason to revisit Linh Cafe or come for a one-time try, it would be because of the cool location within Vancouver House. The slanted windows and thick columns remind you there is a 50 something-floor residential complex above you yet there is ample space in this restaurant due to the high ceilings and regal-looking interior which blends together French and Vietnamese feels. There is seating for about 120 guests among tables, booths, and bar seating which is easily quadruple the amount of space compared to the tiny cafe this used to be in Kitsilano.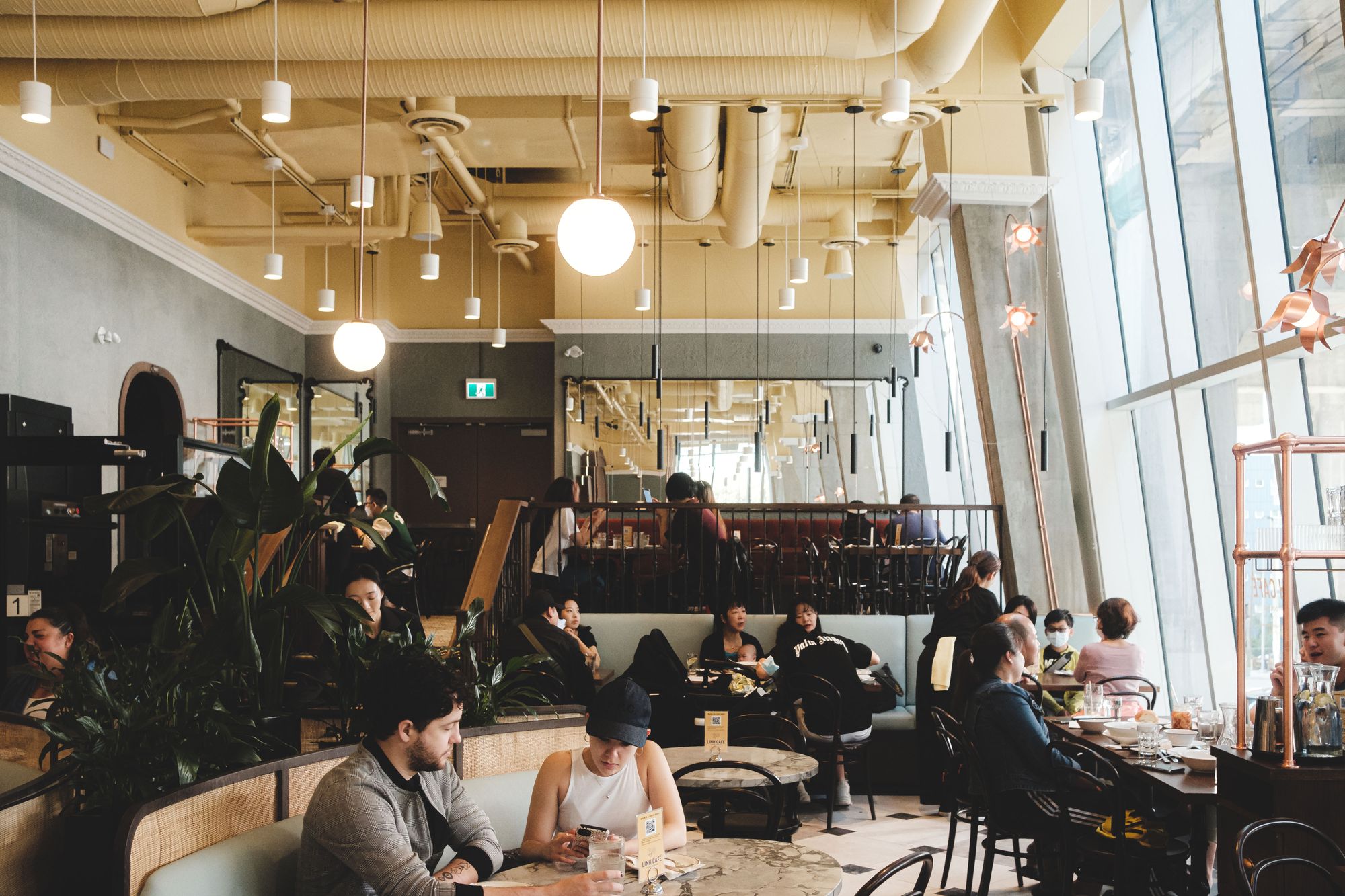 The menu here is a little daunting to read as there are entrees you can get for less $20 that jump up into the 50s and 90s. Perhaps this is a microcosm of colonialism where a larger nation assimilates itself into a smaller one and the pricing extremities of this menu reflect the military differences that united the two culinary cultures.
The washrooms are pretty nice here. They are all separated single stalls with their own wash basins which is pretty neat for a restaurant that doesn't cost too much to dine at.
Service:
With the upscaled interior also comes an upscale service. Our server came by multiple times to check in on us, offer more bread, and offer to take away plates before serving us our pho. The whole team gets involved and we had different people come by to take away and serve food which always gives me a warm communal feeling while dining.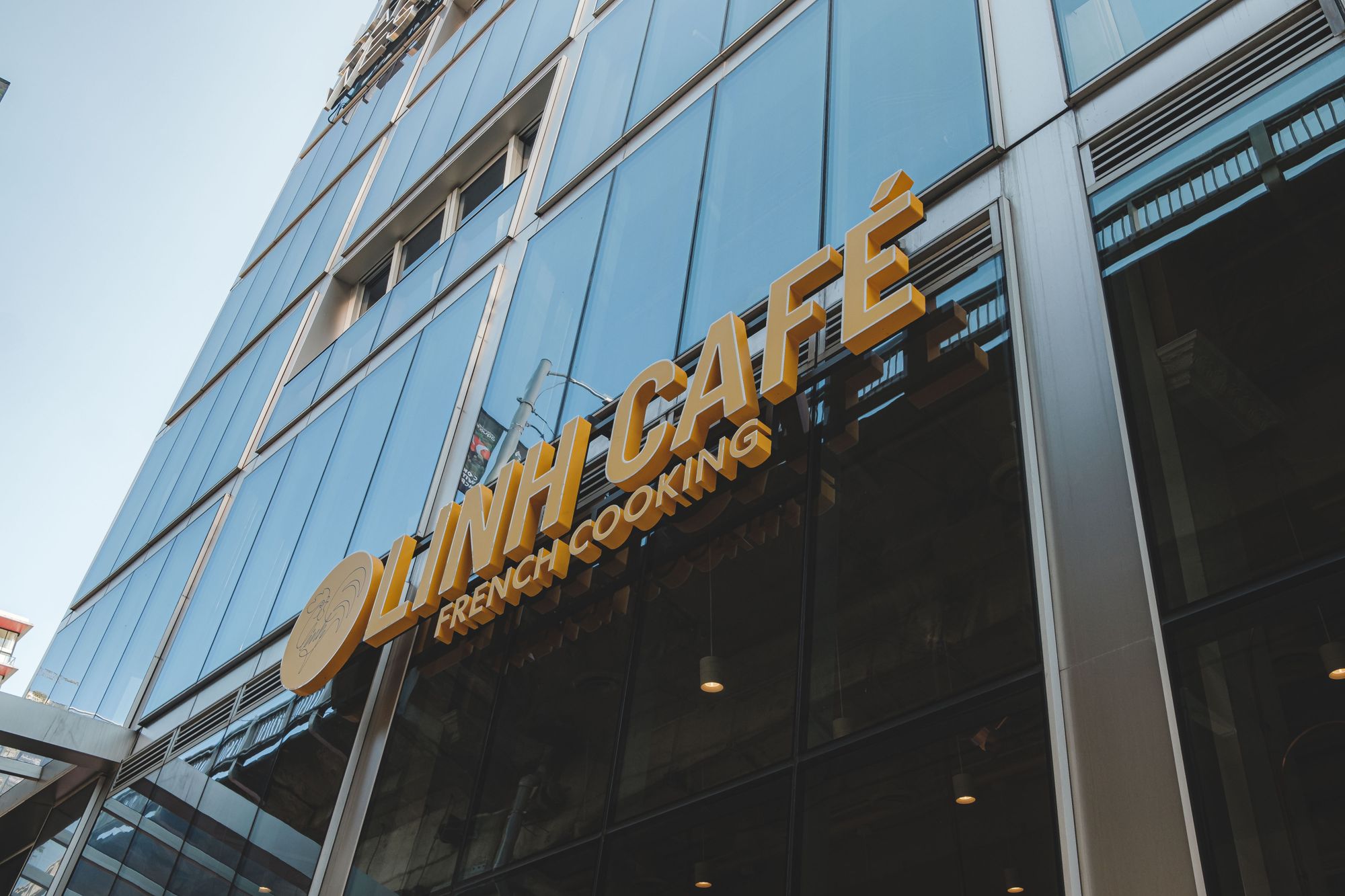 For our party of 2, they did not take reservations, but Linh Cafe even in the original location is not one you can sleep in on. We got in without waiting 30 minutes after opening but by the time we left there was a line in the foyer full of hungry people.
Final Thoughts:
One-liner: French-Vietnamese restaurant where only a few items are actually hybrid cuisine items and the pho is the best thing unless you want to splurge
Highlight: Pho Bo
Price per person: $30-$100
Would I go back? No.