Ever since travelling to Hawaii, and experiencing handmade fresh udon, there's been a udon-sized hole in my heart that's been hard to fill in Vancouver. Sanpachi Ramen had a hot minute on Robson Street but the truth is now at Motonobu Udon, a small outpost on the edge of Burnaby near Playland. The greatest thing about Motonobu is in the noodles which they make by hand and make fresh to order. As I write, my head is going through a serious deliberation of whether my next dineout should be something new or back at Motonobu because I had such a good time there.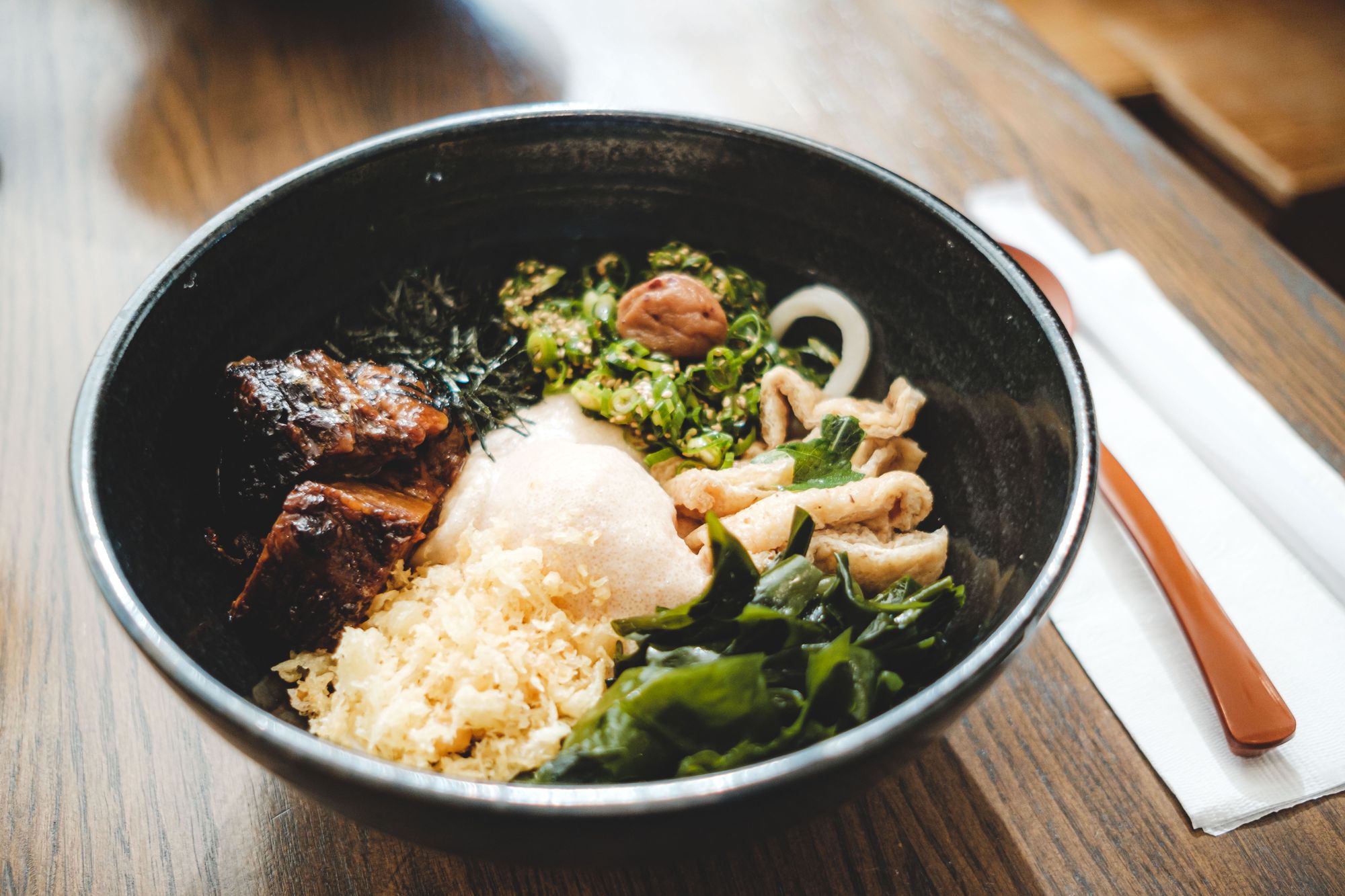 Food:
Team Tastic came here for a weekend lunch and I had a great taste of the following:
Spicy TanTan ($18.50)
MazeMentai Udon ($17.50)
First up was a Chinese-inspired dish, the spicy tan tan. This hit all the classic Chinese ingredients with braised pork belly, Shanghai boy choy, green onion, cilantro, and chili oil over a chicken and dashi broth. The fresh udon noodles really sold this dish as they had a ton of bounce and it was delightful biting down on the thick noods. The umami in the broth also gave me extreme homey vibes with a medium amount of spice to keep me on my toes. On the other hand, the pork belly was on the drier side, and the thin broth meant each slurp of noodles was a splash zone on the table so try not to wear white if you want to enjoy this. Purists might say a "real" tantan should be made with ground beef so these chunkier pieces of meat are not meant to be a totally traditional recipe.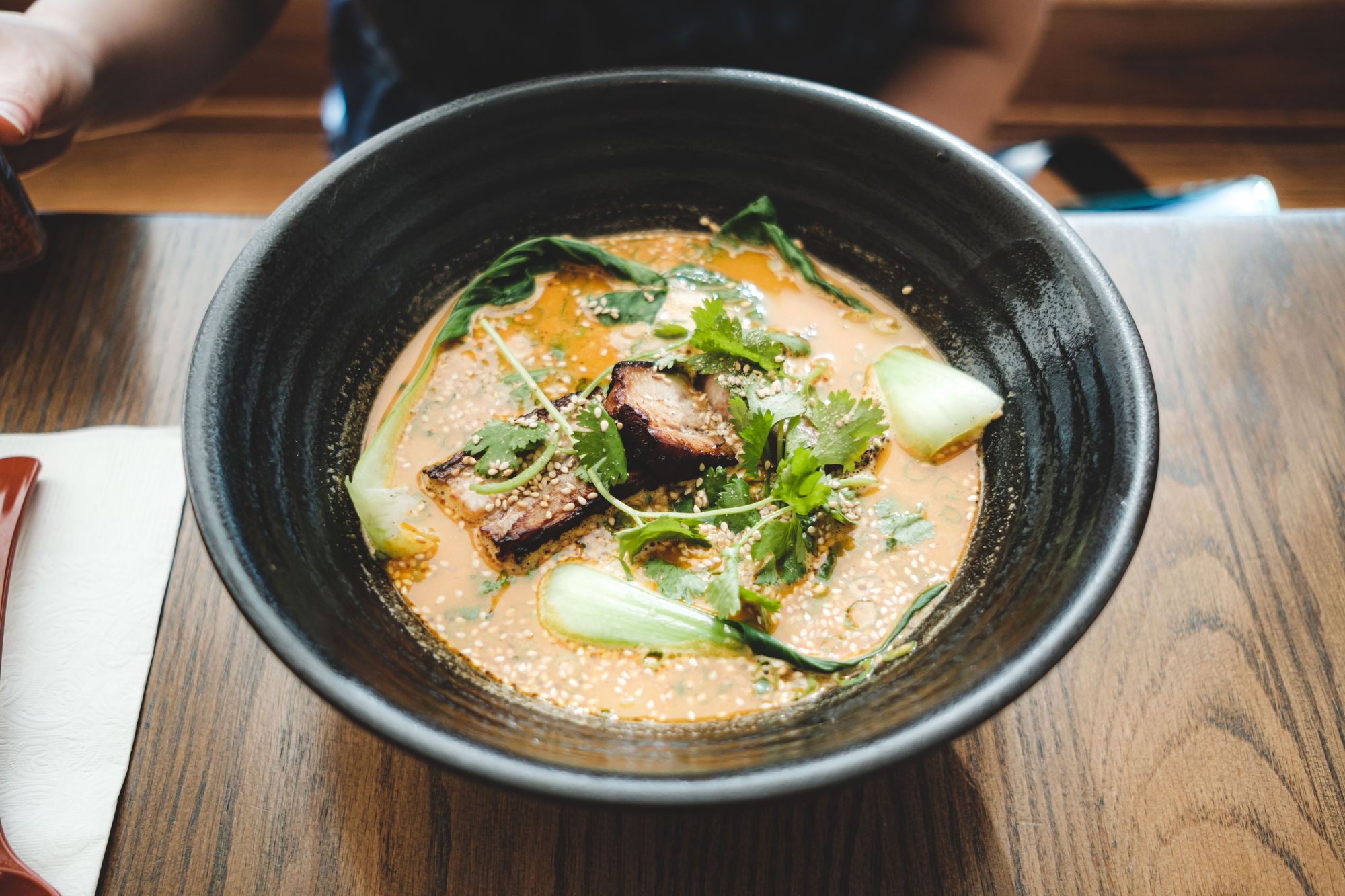 Our other dish was the mazementai udon. This was a dry-style of noodle where the sauce was thick and you're meant to stir it into the udon. To my delight, the creamy pollock roe sauce when mixed in with the poached egg, green onion, sesame seed and chili oil made for a very savoury sauce, but the use of shredded seaweed and fried tofu made for a ton of texture in each saucy slurp of udon. Special mention should go to the Japanese pickled plum – this had a ton of sour zing just to help reset my palate between bites. The beef belly here was the better meat of our two bowls and had a ton of delicious char and seasoning. It was easy to cleave the meat as it was very tender.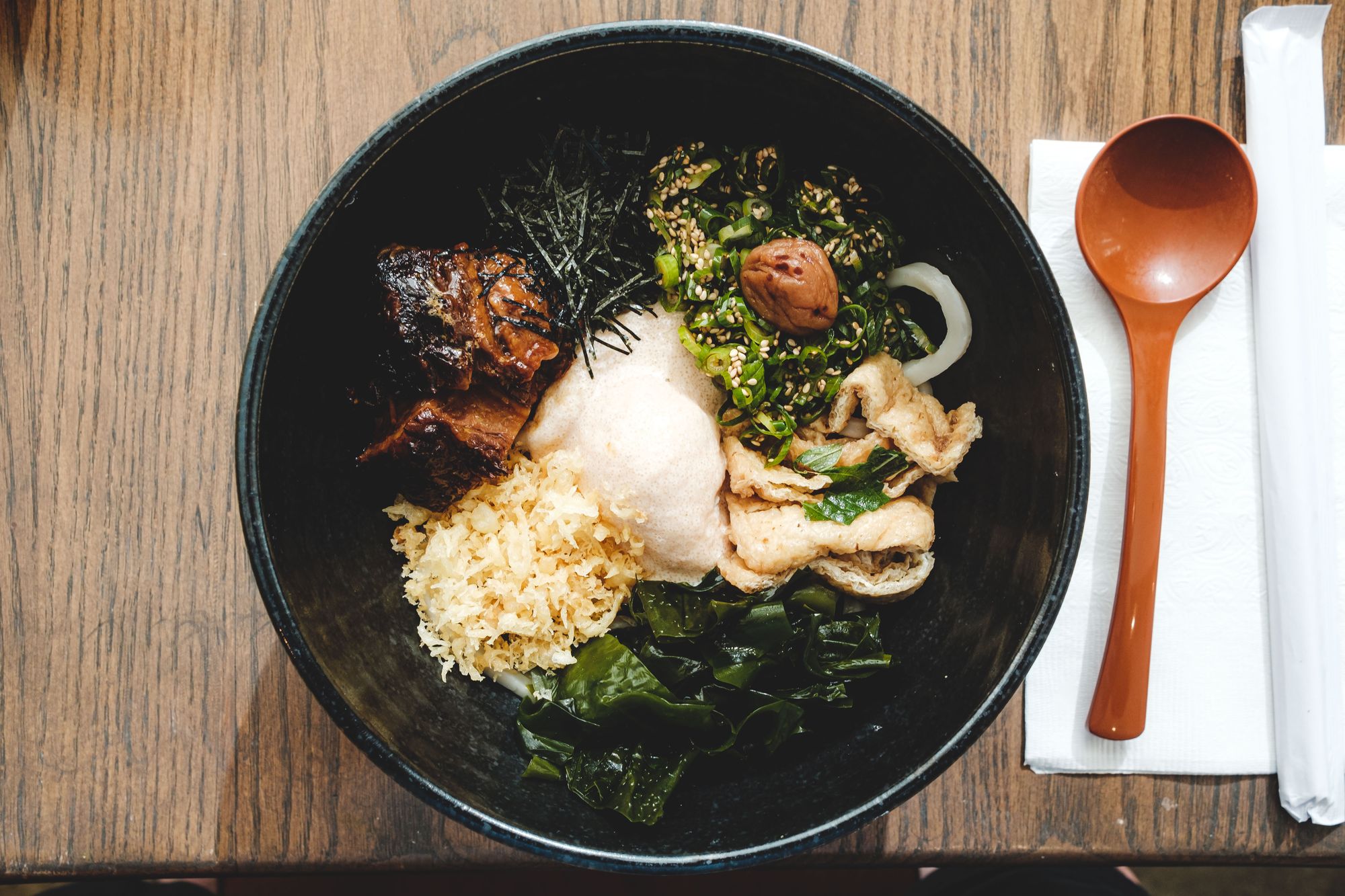 Features:
Motonobu Udon takes up residence on the ground floor of an apartment complex so the space is very new. There's an interesting open kitchen concept where you can see the noodles being pulled out if you get close enough, and the tables have plentiful spacing in between. It's a pretty chill vibe in the dining room that has room for about 50 guests and a ton of ceiling space. The one washroom is comically huge and almost as large as a condo bedroom.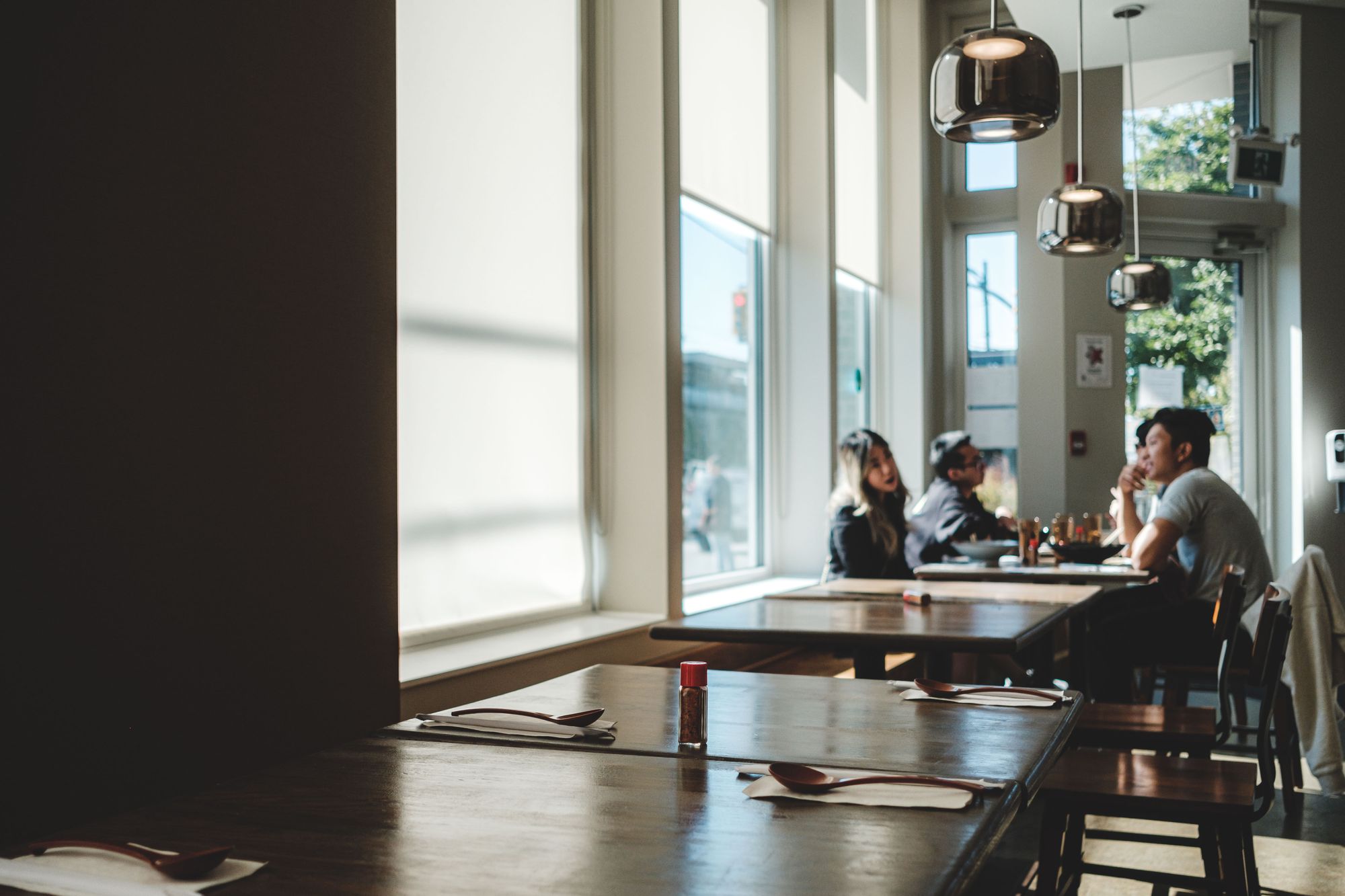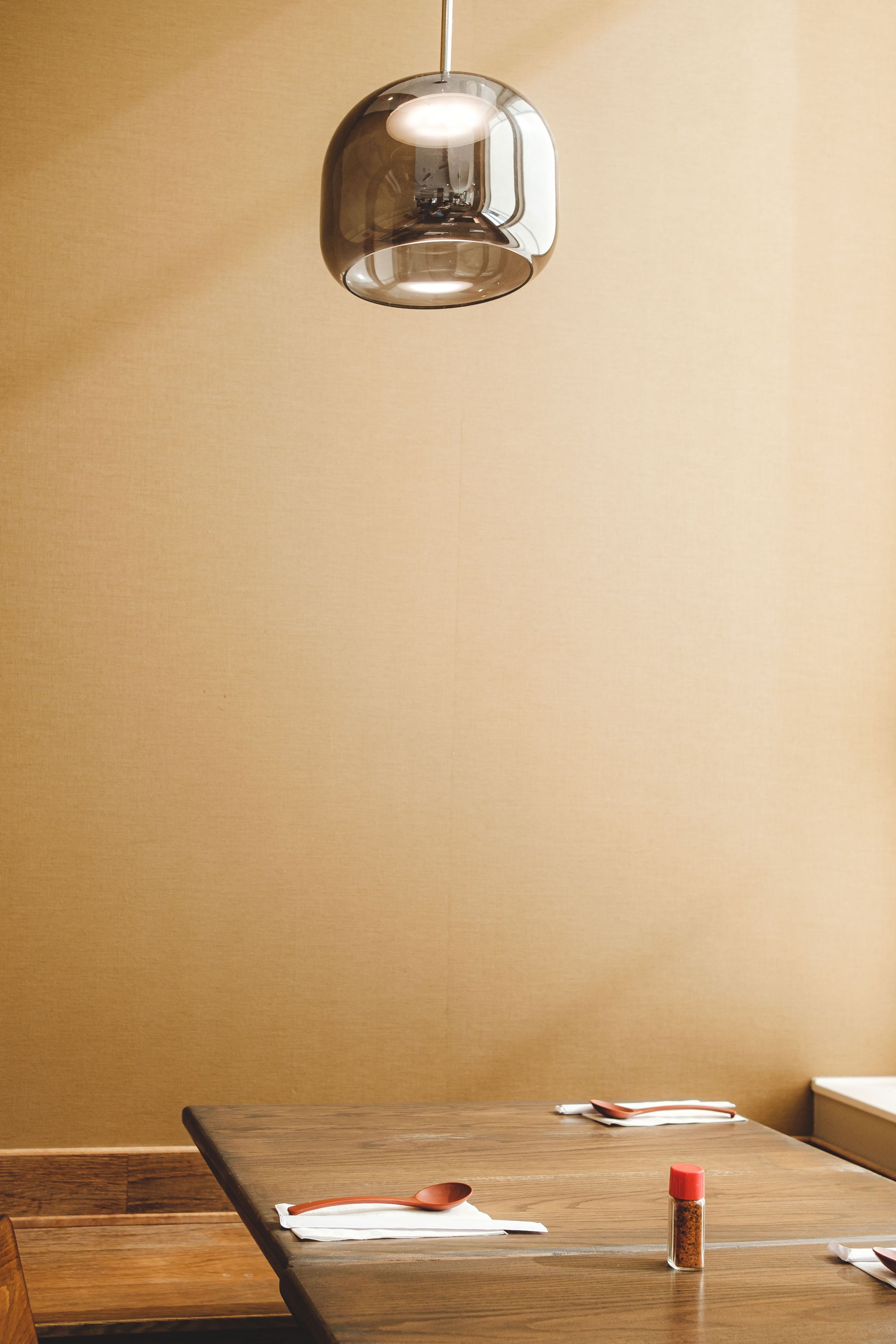 Service:
Service was good for the most part with one water top-up but we did have a small mistake on the receipt. In addition to our udon mentioned above, we also ordered a salmon inari that never made it to our table but it ended up on the bill so I had to ask for it to be removed which wasn't a problem. For a late lunch at 1:30pm, we didn't have to wait for a table and it was only about half full at any time during our stay. I know udon is not as huge a craze in Vancouver as ramen is so you could probably bring a party of any size here and be seated promptly, making this place a great "Plan B" restaurant that's good in my books and likely to have space if your initial restaurant destination is full.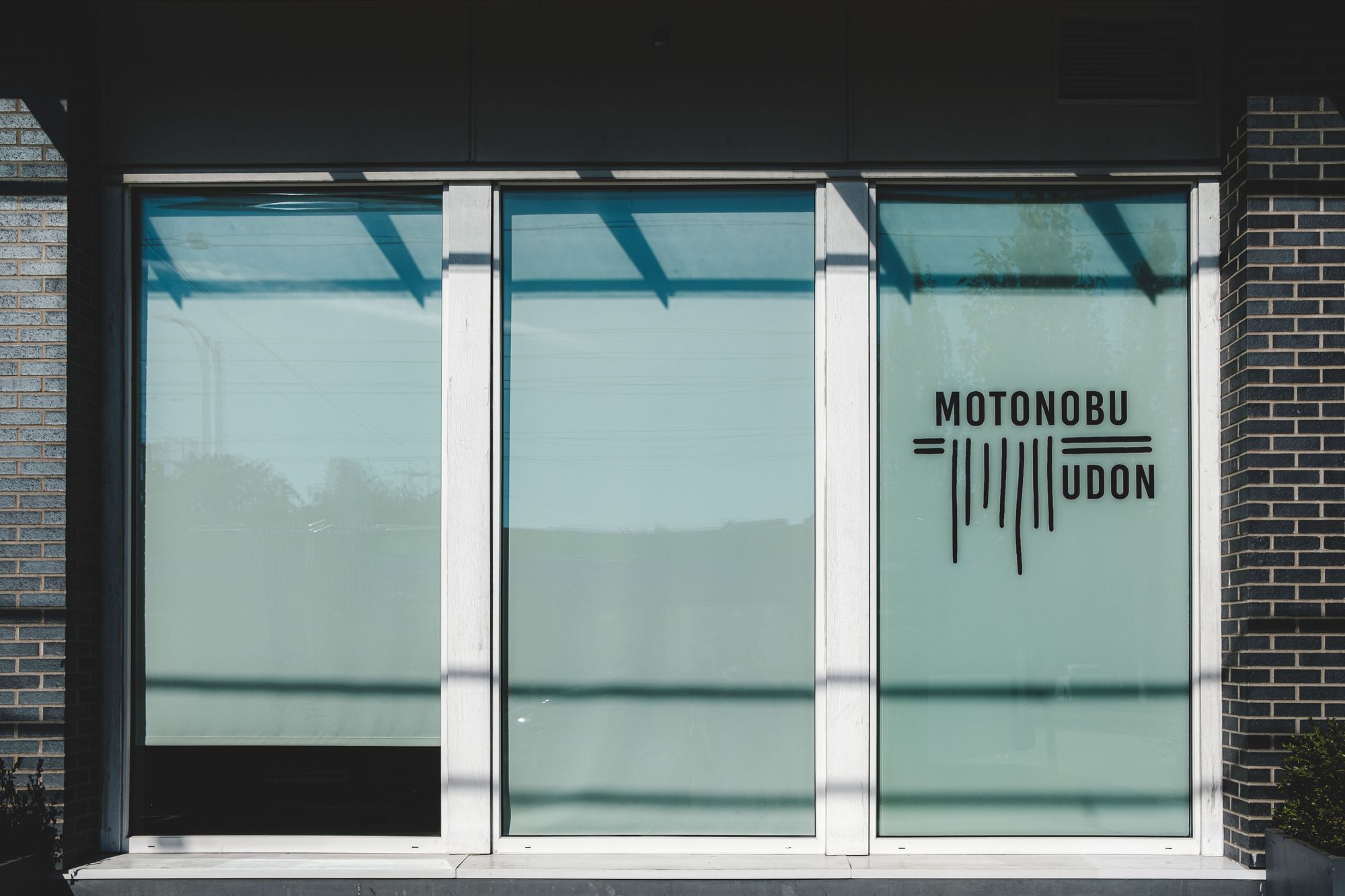 Final Thoughts:
One-liner: Greater Vancouver's best (and likely only) restaurant for made-to-order udon with all sorts of combinations to suit any noodle lover
Highlight: MazeMentai Udon
Price per person: $20-$25
Would I go back? Yes.