People are talking about Moltan Roll Bar with the hype around their hand rolls and upper-but-not-quite-Miku priced sushi, but I'm telling you the real deal here is the pasta. Cooked with a Japanese flair, the noods here feature a deep umami that I think is overlooked by other reviewers. I of course had sushi like everyone else and will share thoughts on my experience at this tiny fusion izakaya, but think about how often a Japanese place serves pasta and does a good job of it. Moltan is that kind of place.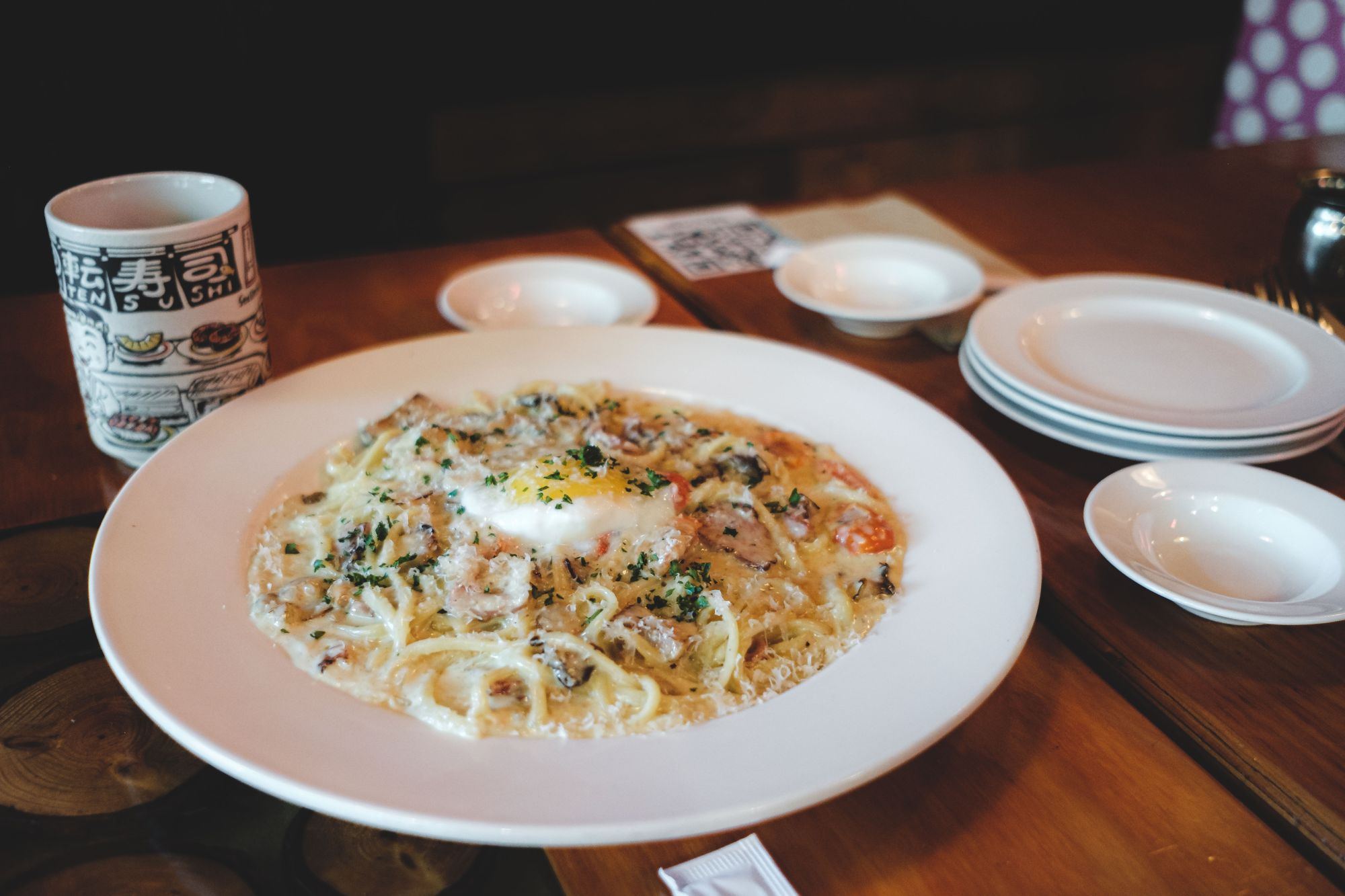 Food and Drink:
Team GlueCrew came here for a Tuesday dinner and I had a great taste of the following:
Bacon Carbonara ($20)
Yuzu Tataki Salad ($12)
Salmon Oshi ($18)
Hot Baby Oshi ($15)
Salmon Teriyaki ($20)
Blue & Uni Roll ($42)
White Lava Roll ($17)
Plum Juice (complimentary)
It's bittersweet that the best thing I had at Moltan was also the first dish that came out. The bacon carbonara sounds traditional and a look at its components (cream base, bacon, mushroom, tomato, egg yolk) would suggest no different, but this was seriously so good. Compared to other items at this price range this was a clear winner in terms of taste. There is something to do with a Japanese style of cooking (read: maximizing umami) that turns the savouriness of this dish to eleven, keeps things al dente, and leaves me wishing I didn't have to share it.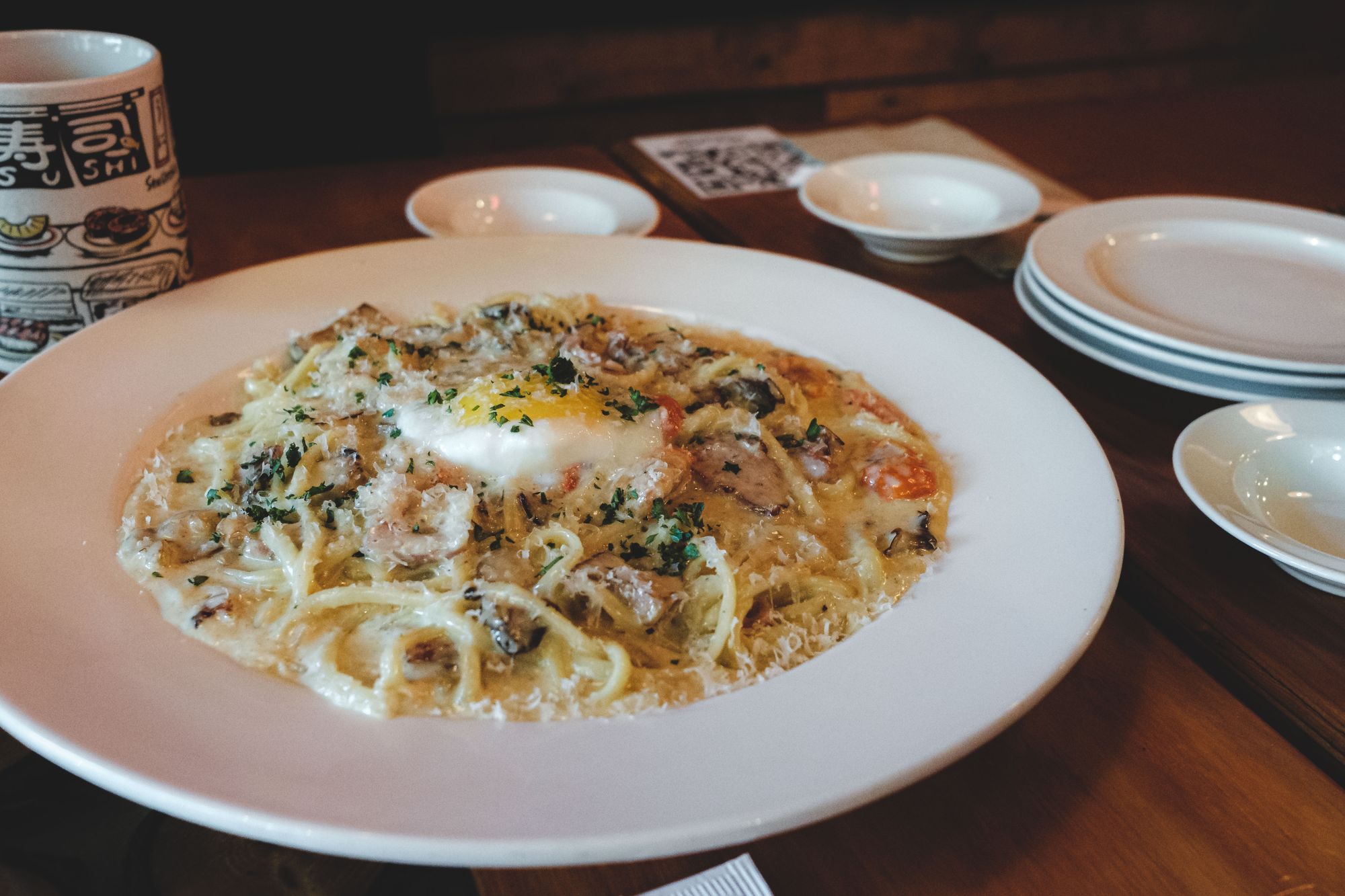 The yuzu tataki salad was an OK offering with a citrus zing from the yuzu dressing and nice burst of fresh juice from the grape tomatoes. The main ingredient here was the tataki which had a nice gradient but not as pristine-looking as the menu photo, so it was a little overcooked in places.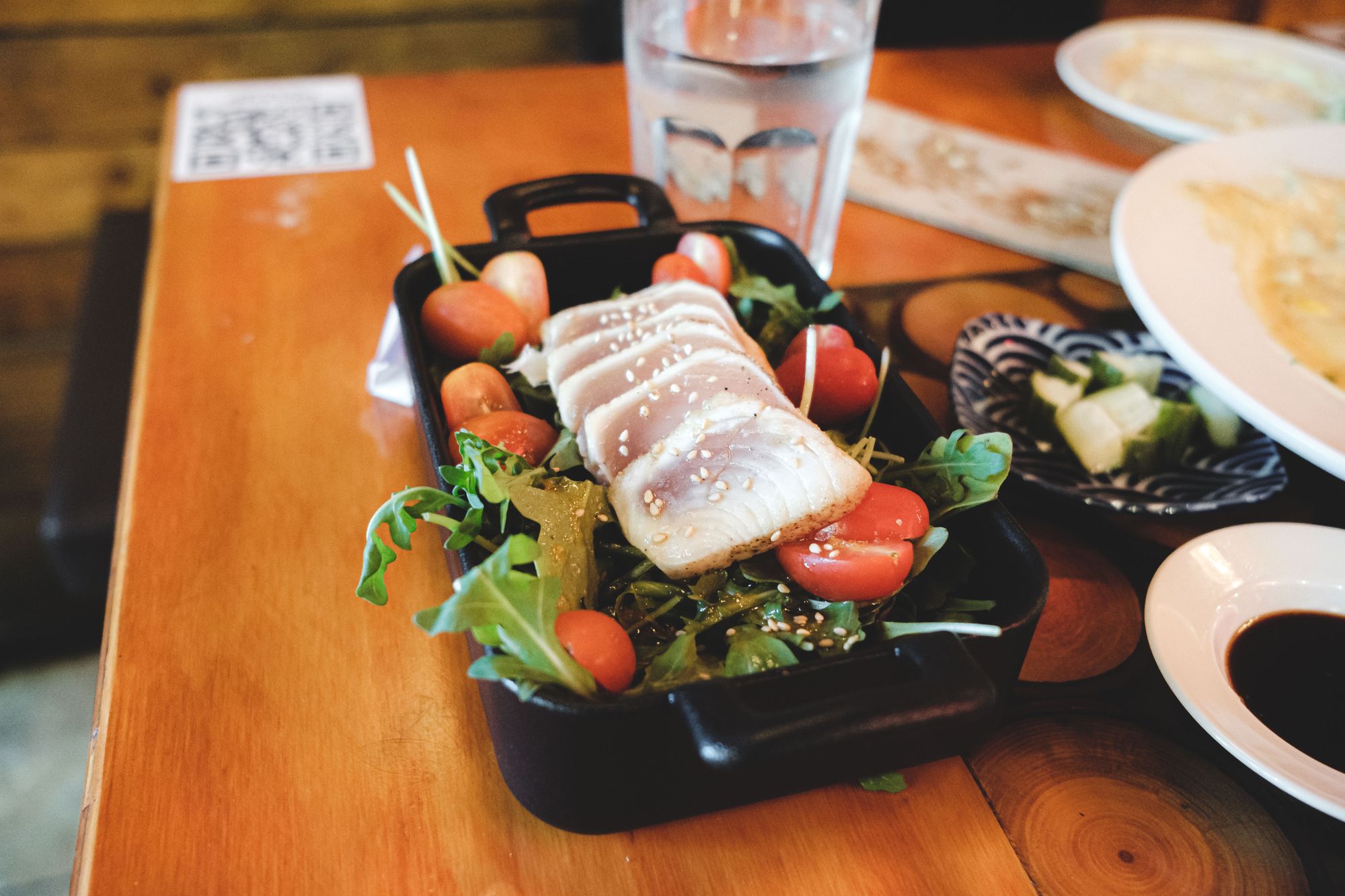 Moving onto actual sushi, the salmon oshi and hot baby oshi were what we opted for. Salmon oshi needs no introduction, but if you're wondering why this costs the same as Miku, it's because for the same money, you get some egg-popping ikura topping on your oshi which leaves an extra burst salmon flavour on the already gooey salmon topping going on.
The hot baby oshi was no joke on the tongue – the serrano pepper leaves a ton of heat if you chew it thoroughly. Combined with chopped scallop, mayo, and teriyaki, this had a sweet and savoury torched flavour and was a welcome addition to the salmon oshi.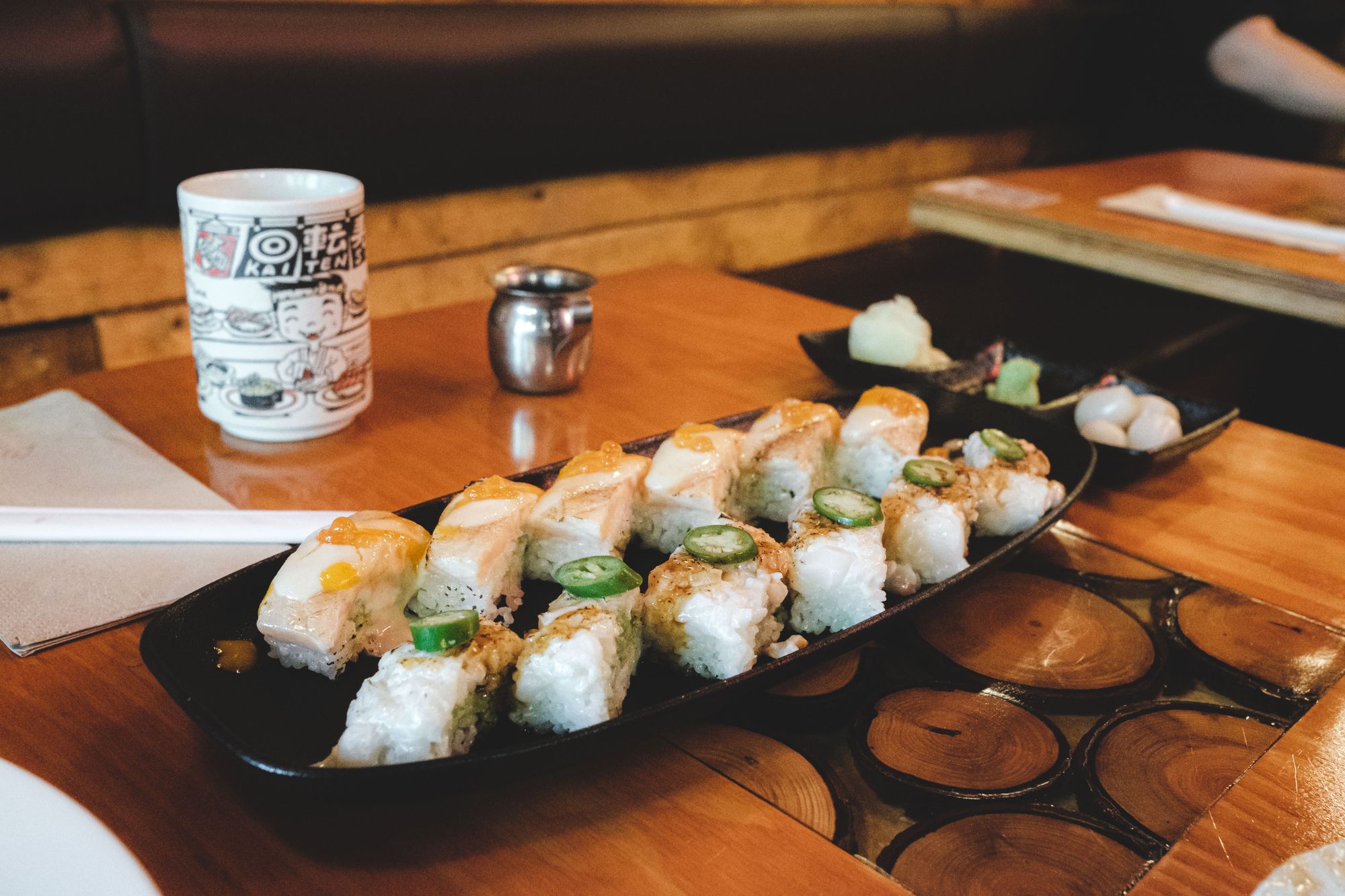 The salmon teriyaki was a pretty cookie-cutter dish with Atlantic salmon, teriyaki sauce, and bean sprout. I thought it was cooked a little on the dry side and for $20, this didn't even sniff at the level of enjoyment I had with the bacon carbonara.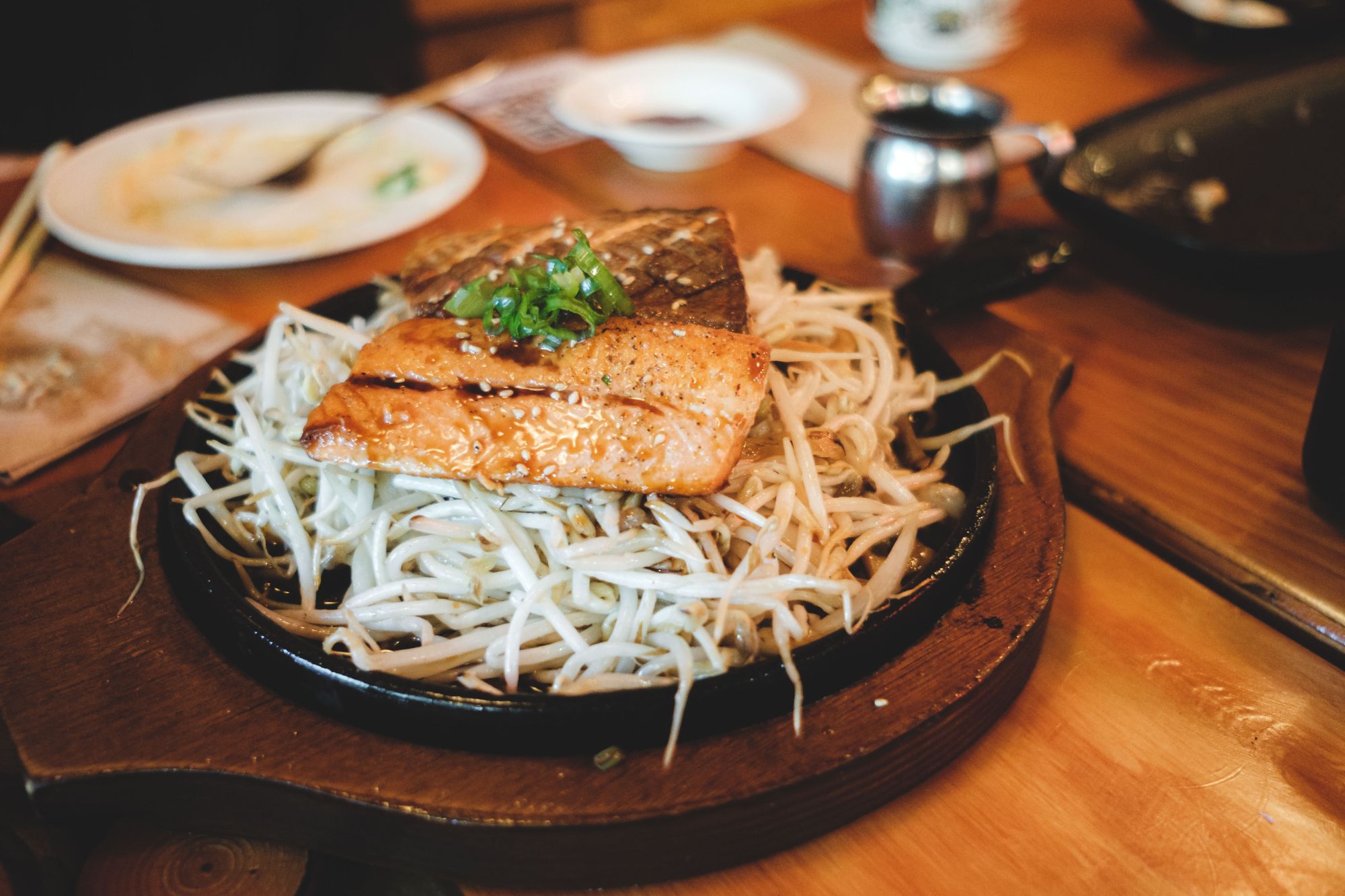 On the sushi rolls, this is where you can really ball out at Moltan. The blue & uni roll was a signature maki with bluefin, uni, and sesame oil. However, the gold flakes on top looked a little gimmicky. Gold doesn't add much flavour but it costs a lot and ends up in your stool. The bluefin however, was extra savoury and mixed well with the uni which had a buttery brininess to it. Moltan was nice enough to serve us the end pieces of the maki too so we had 8 pieces instead of the typical 6. However, I will say if you've experience bluefin tuna and uni before, I did not feel putting them together blew me away in Moltan's presentation.
The white lava roll though, was fun. This was a wide medley of prawn tempura, tamago, and chopped scallop stuffed together in an overflowing gunkan maki. To round things out were cucumber, tempura flake, teriyaki sauce, and wasabi mayo. This was a flavour bomb that tested my limit of putting the whole thing in my mouth as you would traditionally eat sushi but I loved it. Some will say the mayo is a little too much but if you like experiencing sweet and savoury together, this is a good roll to order.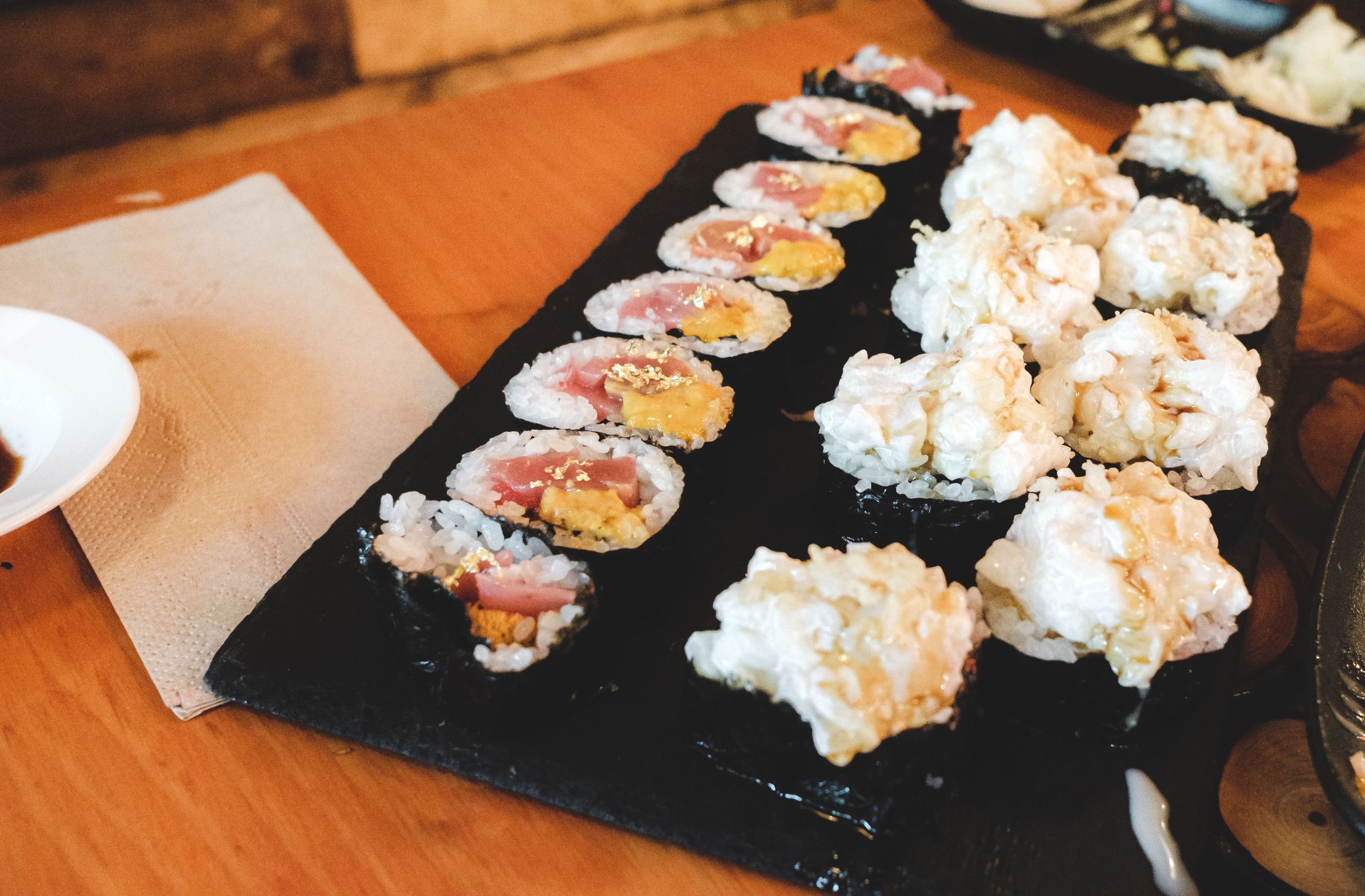 Features:
Moltan is a tiny 12-seater izakaya in the heart of Kitsilano, steps away from the beach. It's in the same neighbourhood as Octopus' Garden but attracts a different type of demographic. There is no omakase here but you could order 1 item from every section of the menu and make your own omakase. The vibe inside was pretty rustic with lots of hardwood and a fun neon sign above the bar.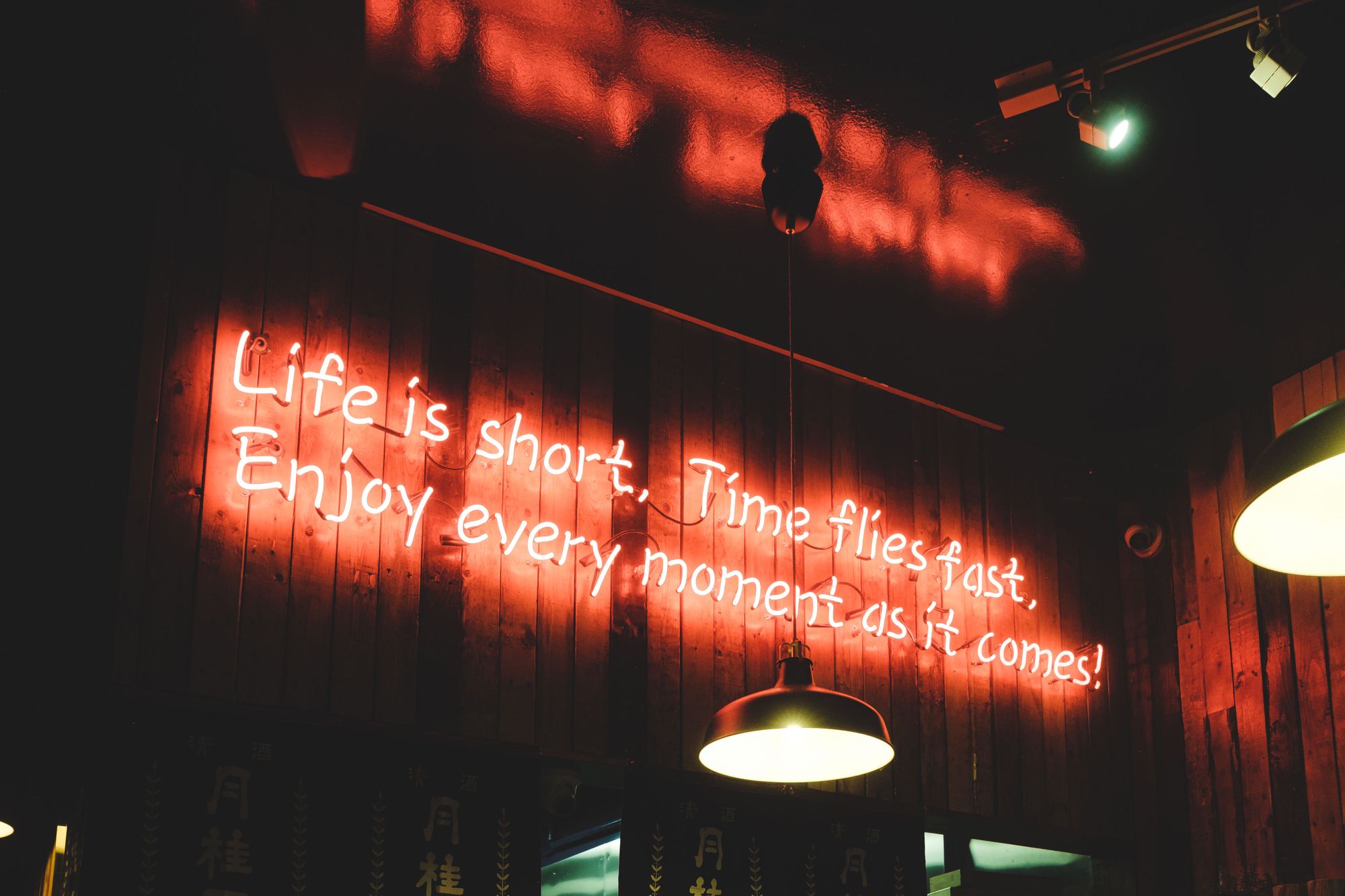 Service:
Service was pretty good at Moltan. It's easy to flag your person down in a tiny izakaya but they were very serious about the reservation, telling me on the phone they'd have to kick me out 90 minutes afterwards. So if you come here, ask your party not to be too late. Food took about 15 minutes to start coming out but dishes promptly filled our table. I made my reservation about a week before arriving so I'd recommend you do the same to avoid disappointment since it is a really tiny spot.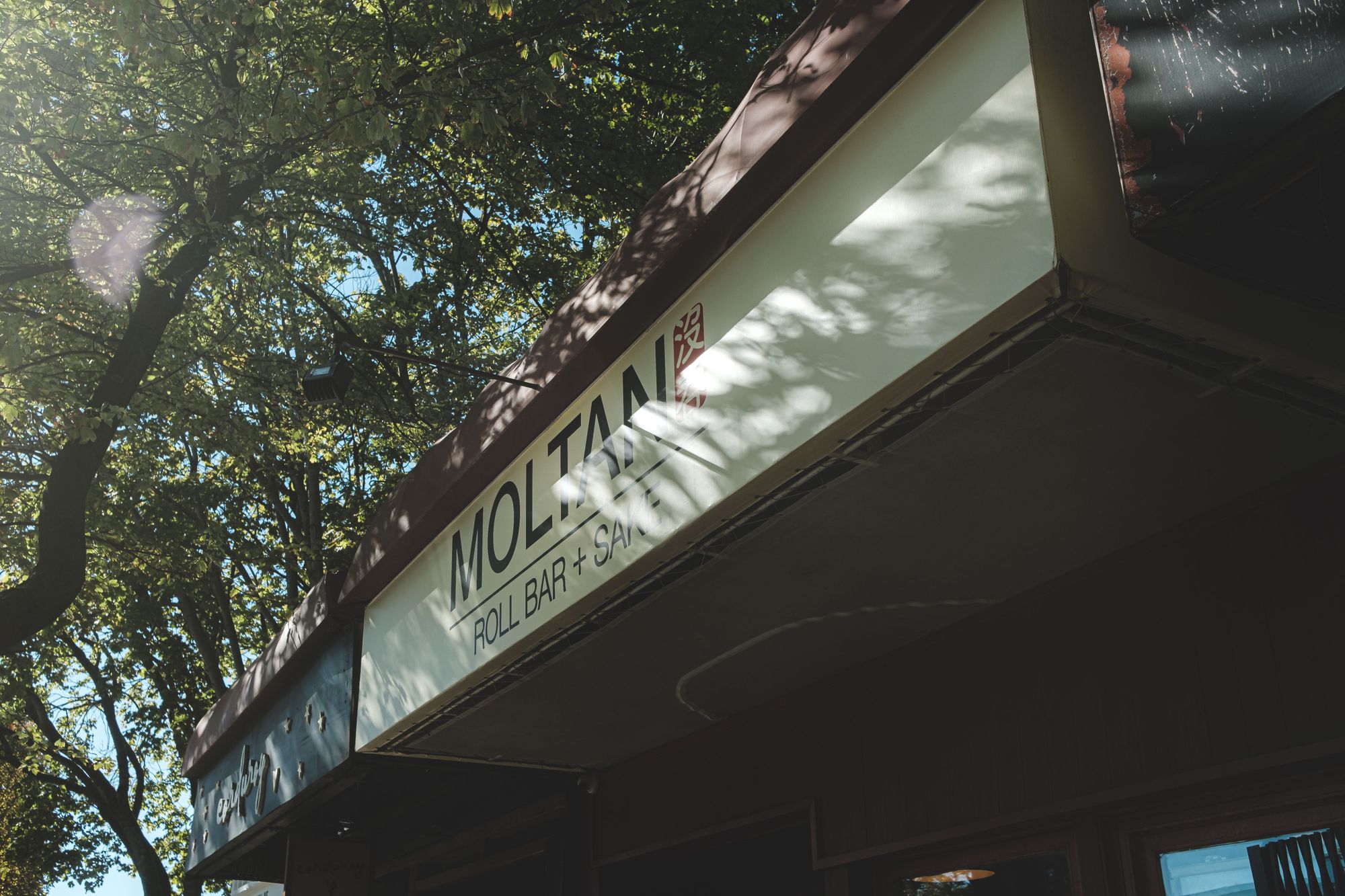 At the end of service everyone seems to get this plum juice in a coffee cup. I wish it could be served chilled or even room temperature because it was undrinkable to start. Maybe the intention is you receive your drink and then commute home to finish it. In any case, this is a fun touch and a pleasant surprise I enjoyed receiving! It had a sweet and refreshing flavour once I knew it wouldn't burn my tongue.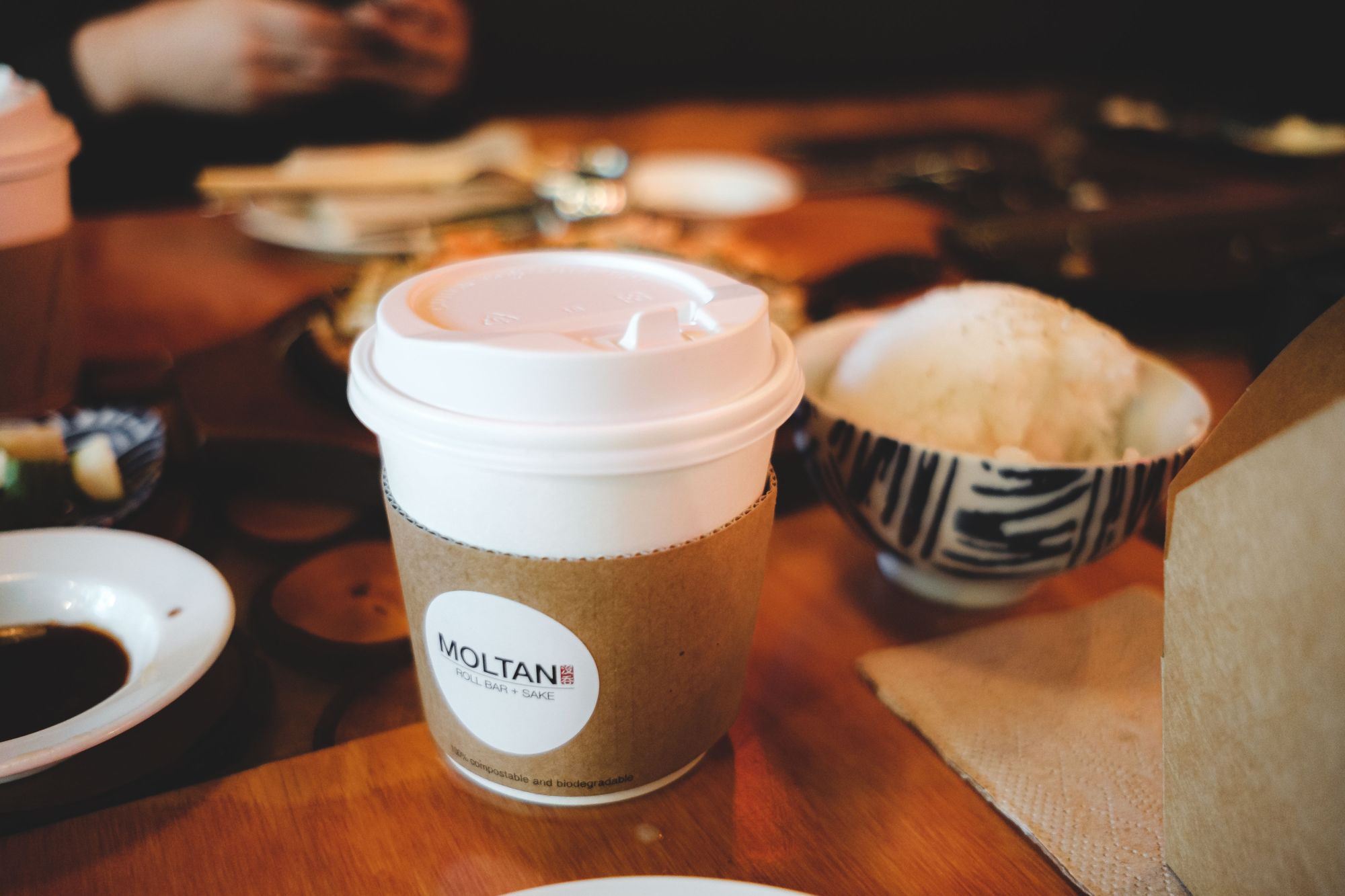 Final Thoughts:
One-liner: Fun sushi that doesn't set new boundaries for Japanese cuisine like the pasta menu does
Highlight: Bacon Carbonara
Price per person: $30-$60
Would I go back? Yes for the pasta.