It's a new age in most of the world – Vancouver included. With all the time I'm spending socially-distancing and abstaining from hanging with my girlfriend (she is a health care provider), this extra time has allowed me to edit photos and document my recent travels. Months before COVID-19 was such a hot topic, I spent a few days in London, England to attend a conference related to my job in product management. This 3-day excursion afforded me an opportunity to try some of London's finest. I'm an everyday Canadian salary guy so when I saw the average price of dining in London, I had to temper my expectations down from "finest". Here's a quick look at the time between my arrival, a conference I attended, and me jetting out of London.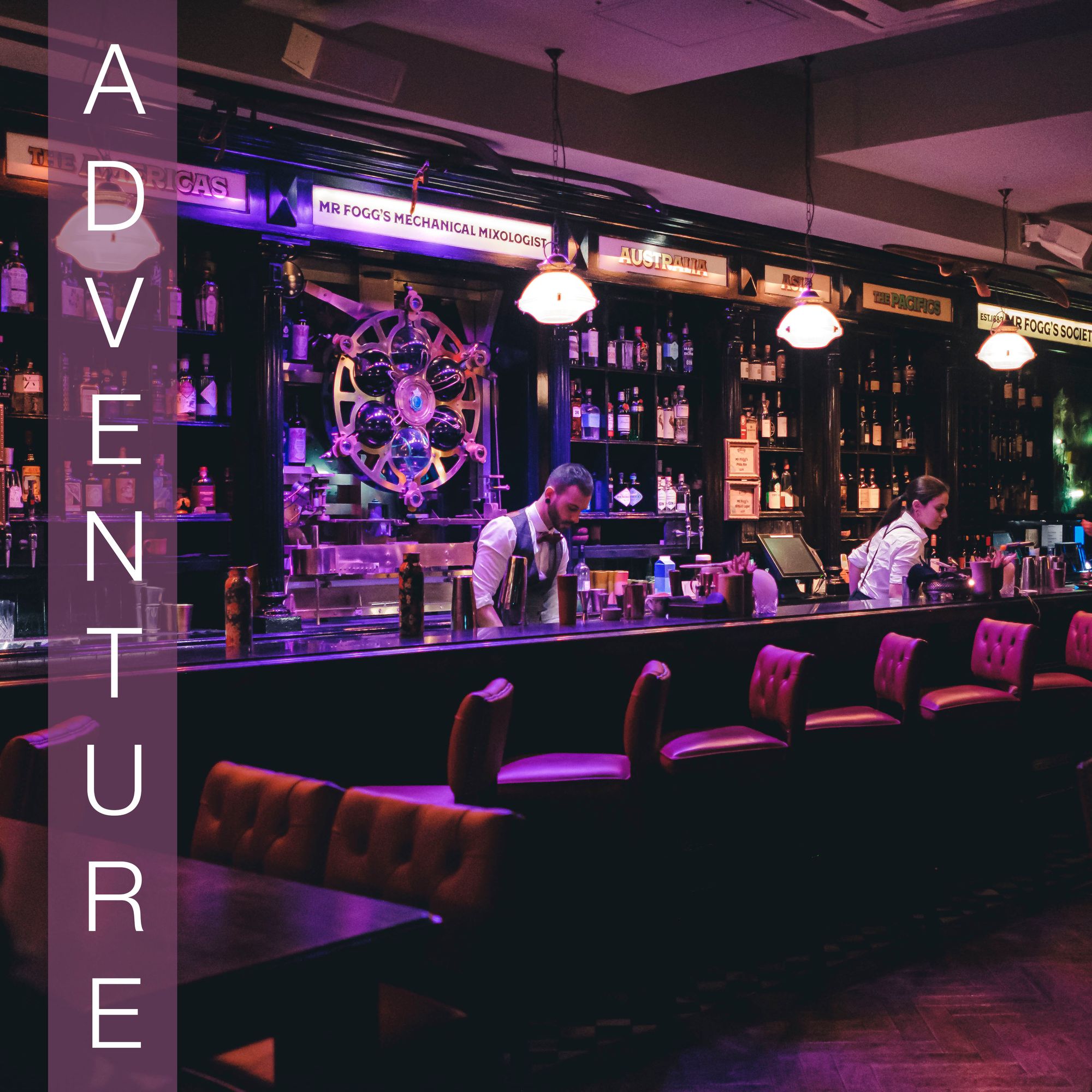 The Nosh and Nibble Tour
Below is my culinary tour conducted around the gaps of time away from the conference I was attending in London.
Sky Garden: Sky Pod Bar
Elan Cafe (Park Lane)
Cora Pearl
Dark Sugars Cocoa House
Mr Fogg's Society of Exploration
Duck and Waffle
Borough Market: Nana Fanny's
Spuntino (Heathrow Terminal 3)
For each destination, I'll list out the main attraction, what I ended up ordering, and whether or not I'd suggest it as a must-do for a first-timer in London.
My Travel Persona
So that you get a feeling of why I produce the opinions I do while travelling, here are some bullet points on my travelling persona:
I love local flavours
I love touristy spots if the experience matches the price of dining
I love finding restaurants that feel like a special place
I can eat 4-5 meals a day while travelling
I jetlag real bad and wake up at odd hours
Sky Garden: Sky Pod Bar
First up was a nightcap at Sky Garden's Sky Pod Bar. It was comical to hear this was dubbed "the walkie-talkie building" but the main draw here is the lit garden that encircles the dining room floors. The elevator ride up is also pretty fun despite the line. It turns out that you don't really need to purchase anything at the bar to walk around the gardens, but it would probably be taken in poor taste if security noticed.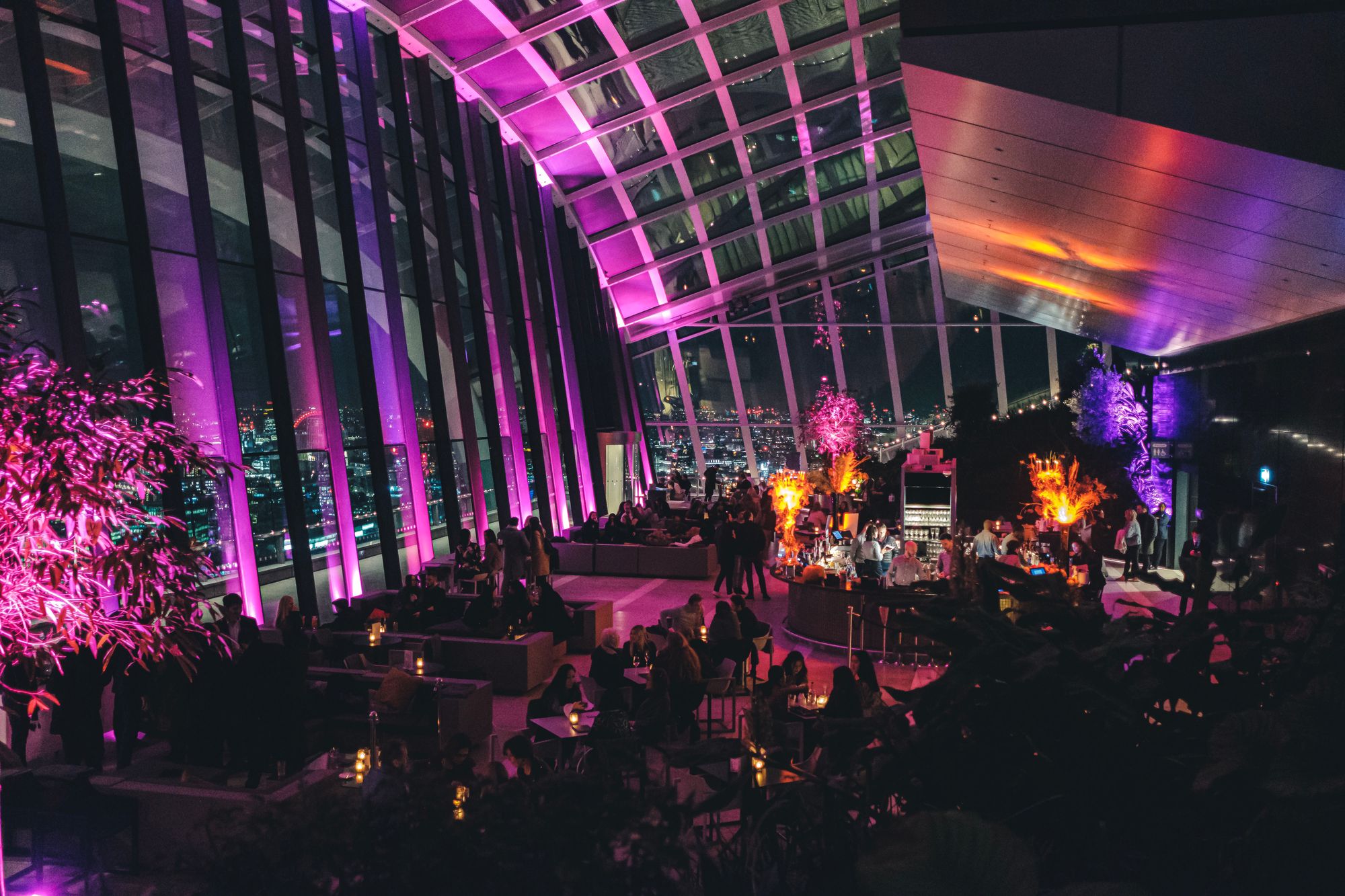 Motives aside, the bar service is pretty lifeless. You place and pay for your order at the counter and your drink is made right away. I would highly recommend reserving a seat to avoid disappointment. Walk-ins can occupy a table but staff will show no mercy in kicking you out when a reservation shows up.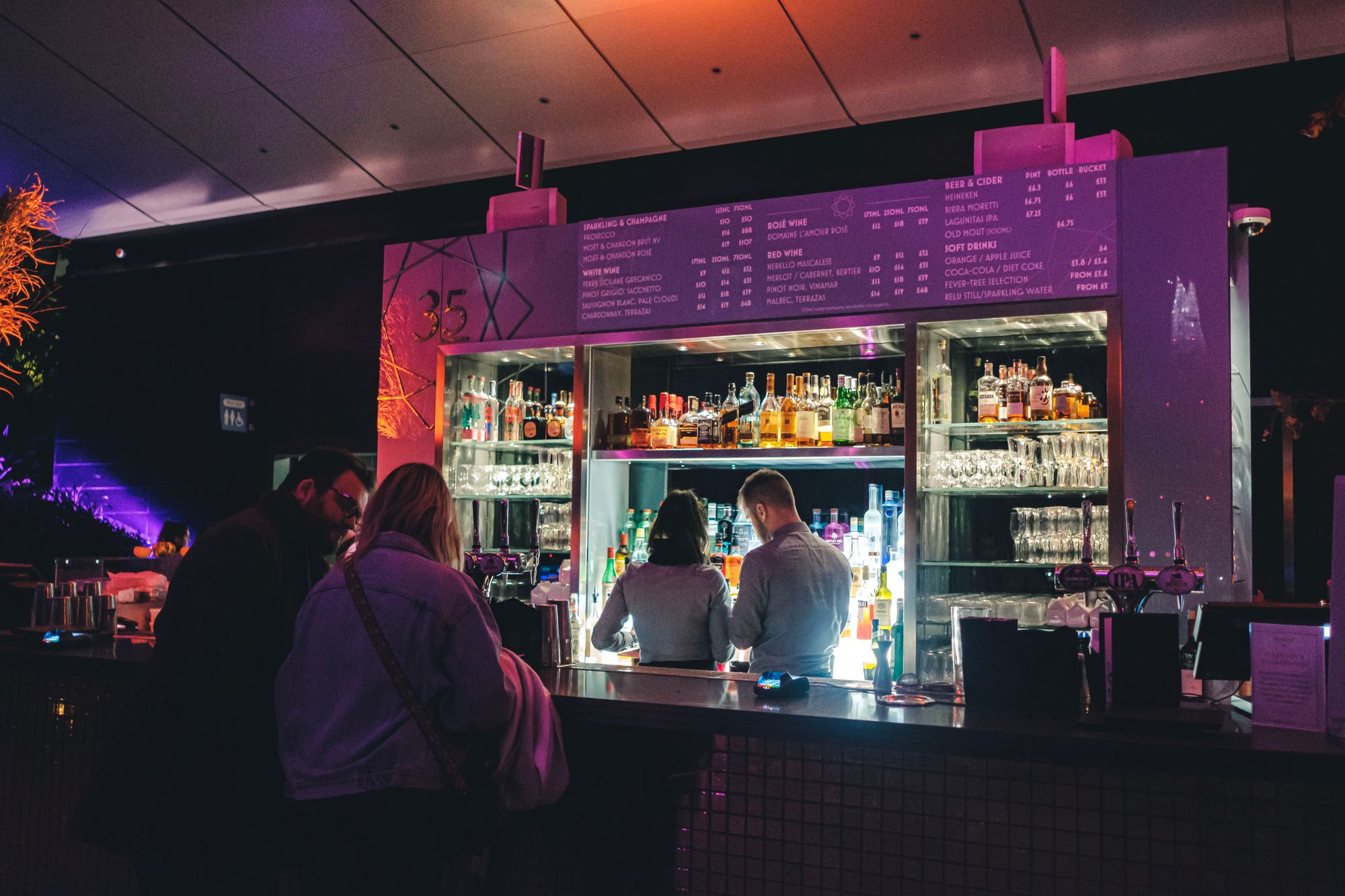 Drinks were nothing to write home about either. I had a pink dove cocktail (sweet bell pepper-infused Ocho Blanco, lime, and Three Cents Pink Grapefruit Soda) for £13 with the famous London service charge tax applied automatically despite me paying in advance at the bar. I thought the glassware game would be stronger but I was perhaps spoiled by Mr Fogg's (mentioned later). I think you'd come to Sky Garden for the view and not the drinks.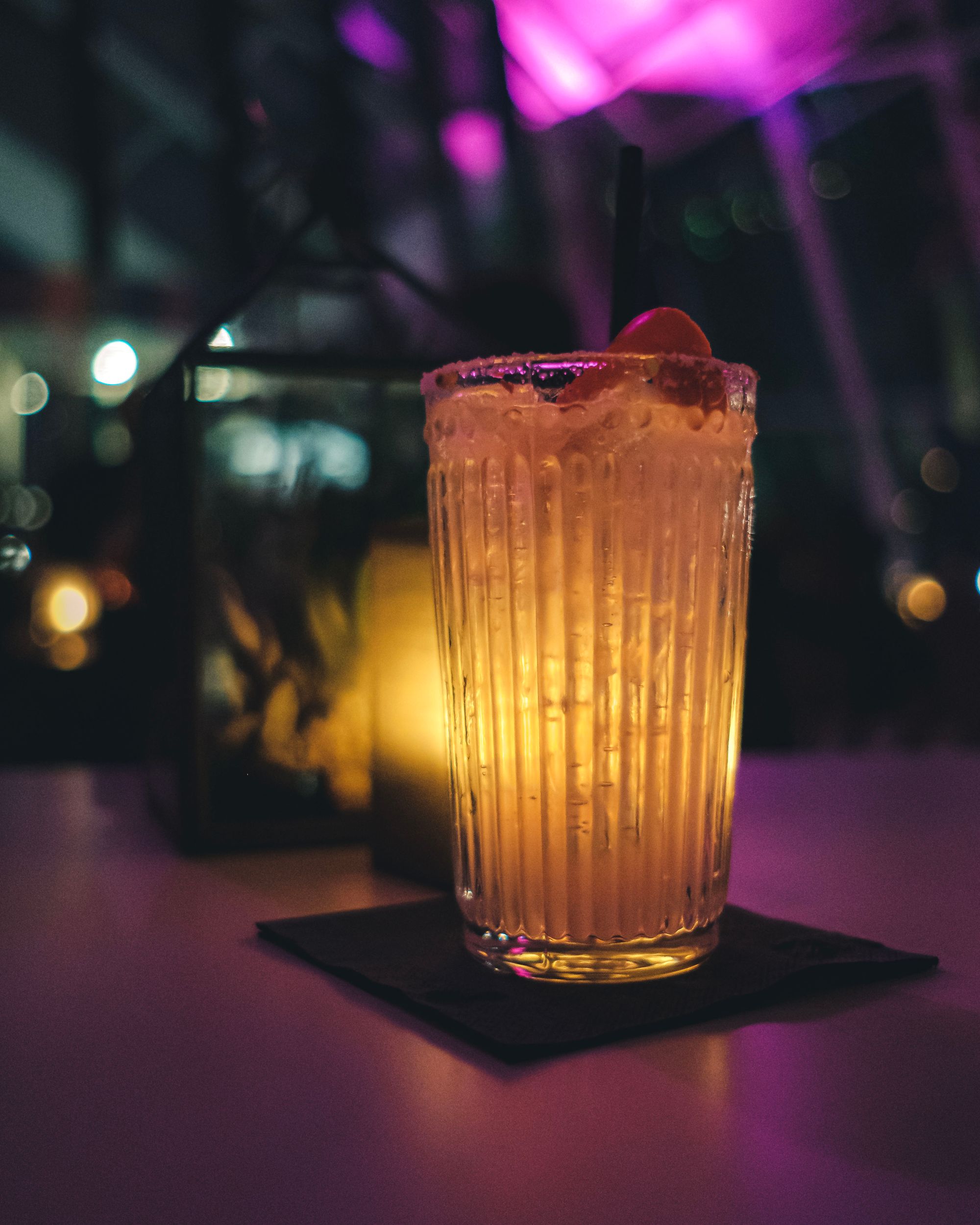 We did not stay long.
Verdict: You shouldn't stay long either.
Elan Cafe (Park Lane location)
Elan Cafe, stylized as EL&N, stands for "Eat, Live, and Nourish". I was drawn to Elan mainly from my girlfriend's recommendation who noted it was a beautifully-designed cafe. They also served eggs benedicts, which was right up my alley. Damn if this place wasn't expensive though. A smoked salmon eggs benedict with avocado ran me £15 and since I had to have an #Avolatte (it was literally hashtagged on the menu – this cafe was made for millennials!), and London lives on an automatic service charge, this ended up being a £25 meal.
Dining in was a little steep given that the location we went to wasn't fully clad in the pink interior that you see on Instagram. I think Elan Cafe is worth a visit for a drink but definitely not for the #Avolatte which, surprise, has zero avocado.
Verdict: The Instagram hype for Elan Cafe is borderline too much. Don't fall for the #avolatte.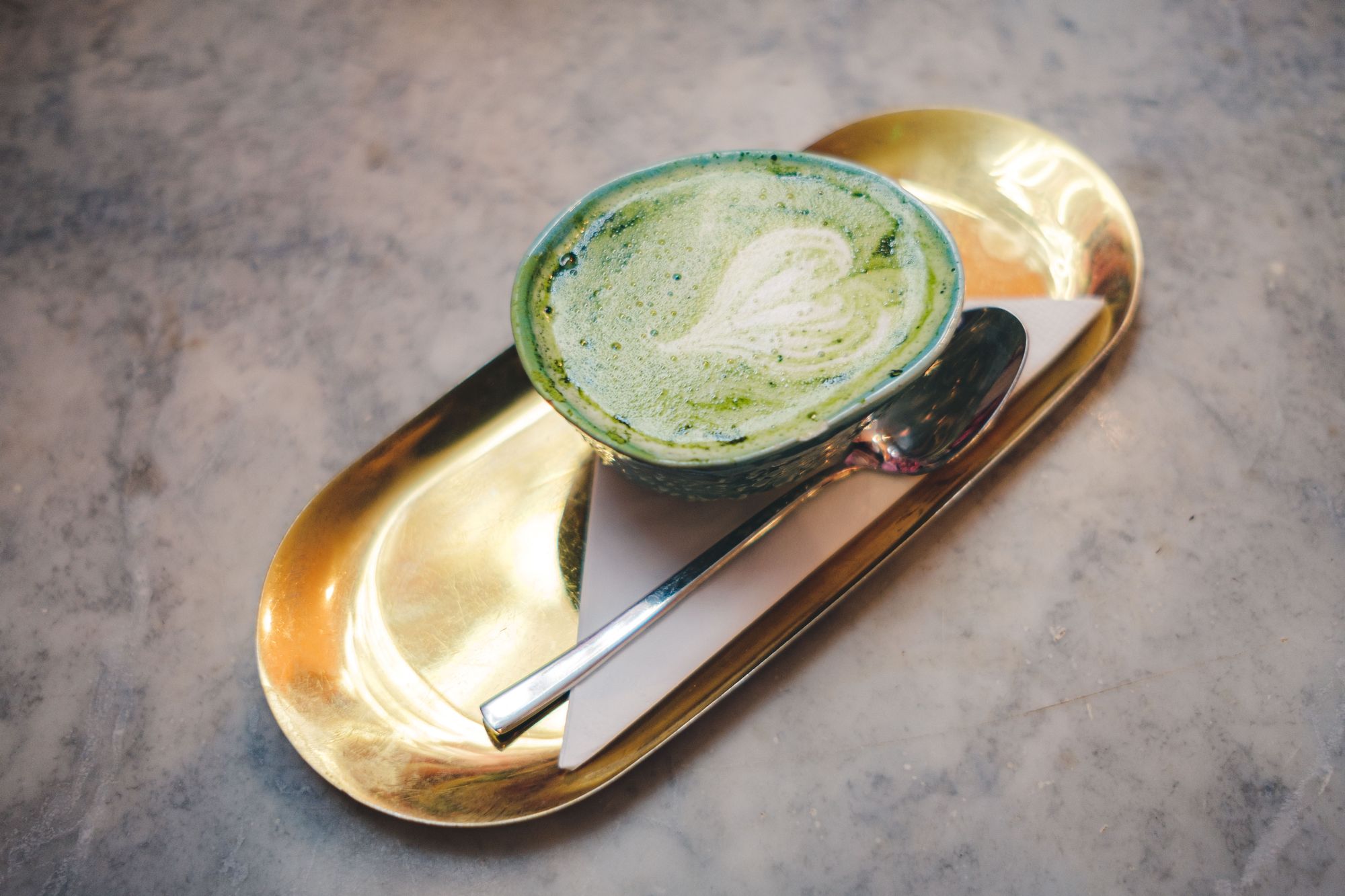 Cora Pearl
While reading up on London through Timeout magazine and Food Insider on Youtube, it became apparent that "cheese toasties" were a big thing in the London scene. I decided to try some at a fancier restaurant (note: the cheese toasties were not as pricey as the fancier food) in Covent Garden. Up came Cora Pearl and their ham and cheese toastie. In North American English, ths translated to a "ham and cheese sandwich" but the word "toastie" makes the dish sound a lot cozier.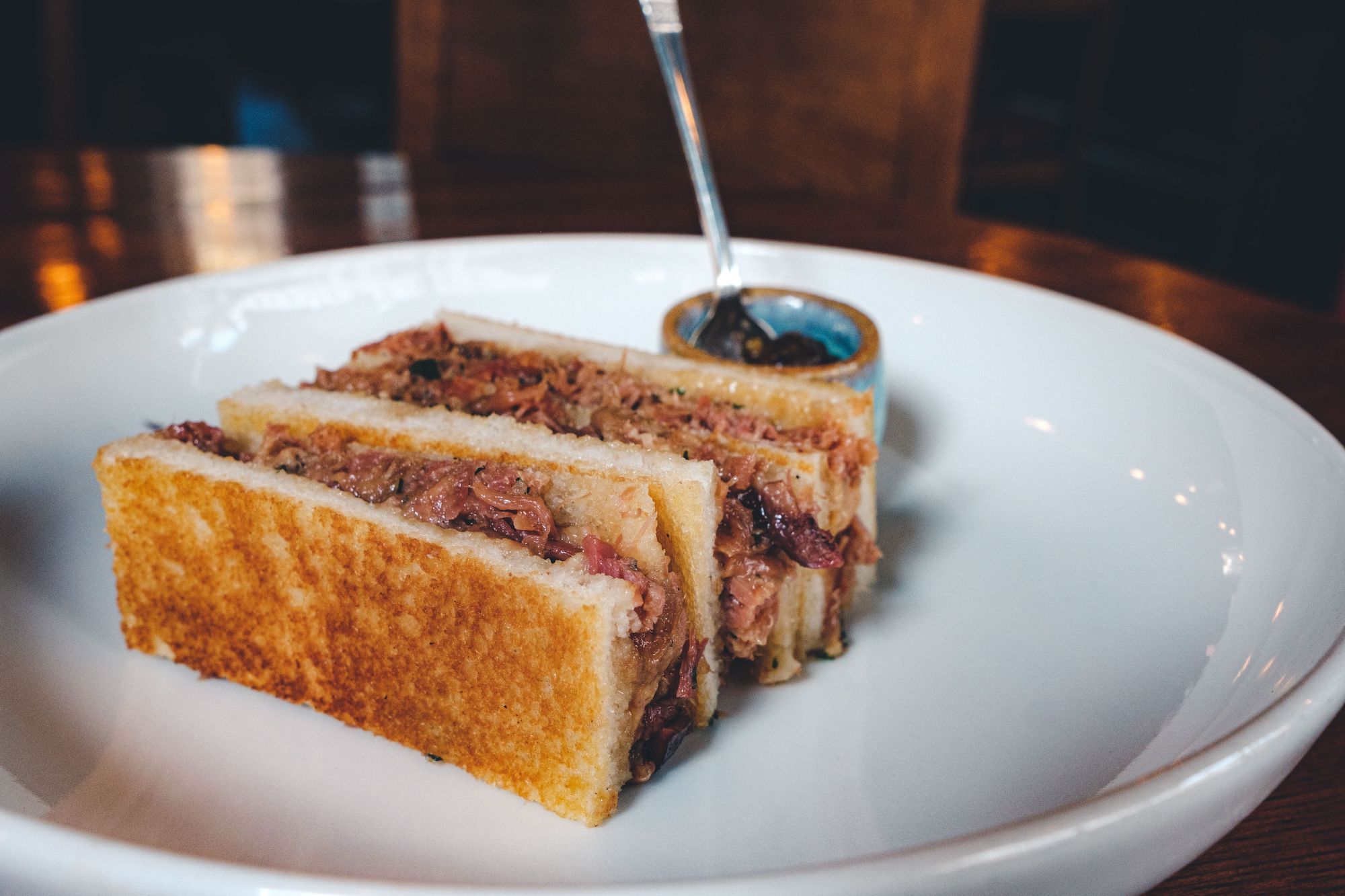 The ham and cheese toasties were buttery and delightful. It really does boil down to a toasted sandwich on sliced bread but I appreciated the presentation that Core Pearl put into making their creation look good.
Verdict: Don't splurge too much on a cheese toastie however iconic cafes might make them out to be.
Dark Sugars Cocoa House
Hot chocolate is the main attraction at Dark Sugars and boy what a visual treat. I watched the chocolate get shaved off and immediately started drooling.
The result was a rich blend of pure chocolate bliss. I know chocolate is not everyone's cup of tea, but this was one heavenly cup of hot cocoa with excess chocolate just melting off the edge.
Verdict: Chocolate lovers should peruse a freshly-shaved hot chocolate.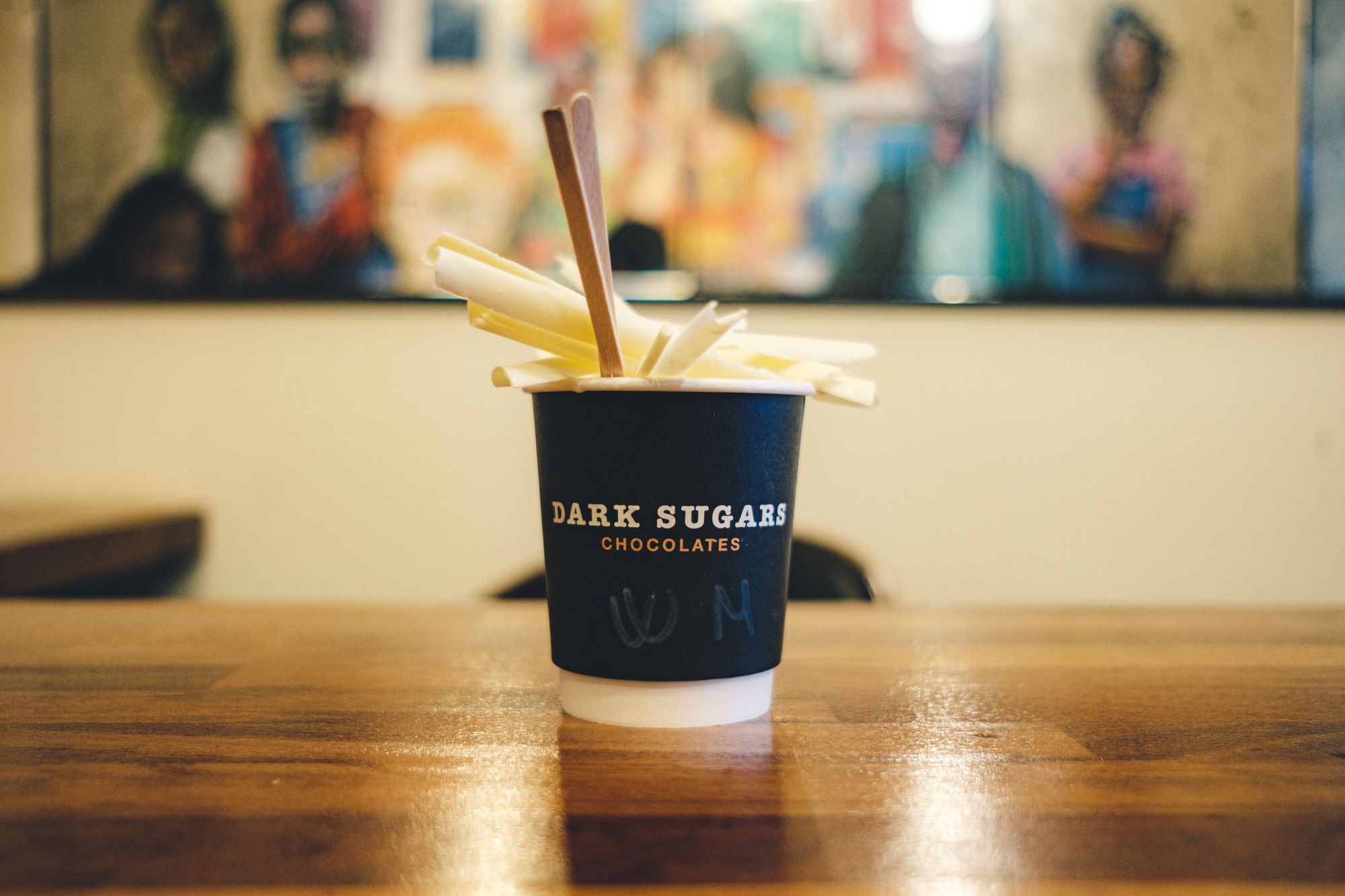 Mr Fogg's Society of Exploration
Mr Fogg's is a lineup of fantastical-themed pubs in London all promising to transport you to a different age in time. At Mr Fogg's Society of Exploration, the menu is split up into different spirits representing different countries. The main attraction is the end-to-end experience. The entrance has a greeter dressed up to the nines welcoming you into the basement. Once inside, there's a steampunk vibe to the entire pub separated into different rooms. In our case, we were seated within a train room, which was fitting given the travel theme.
The drink I had an above average aesthetic appeal. Welcome to the Jungle was a cocktail with The Botanist gin, Cynar artichoke liqueur, mandarin & sage shrub and fresh mandarin juice. It had a very medicinal flavour to it meaning for me, it was fun to sip but not to drink.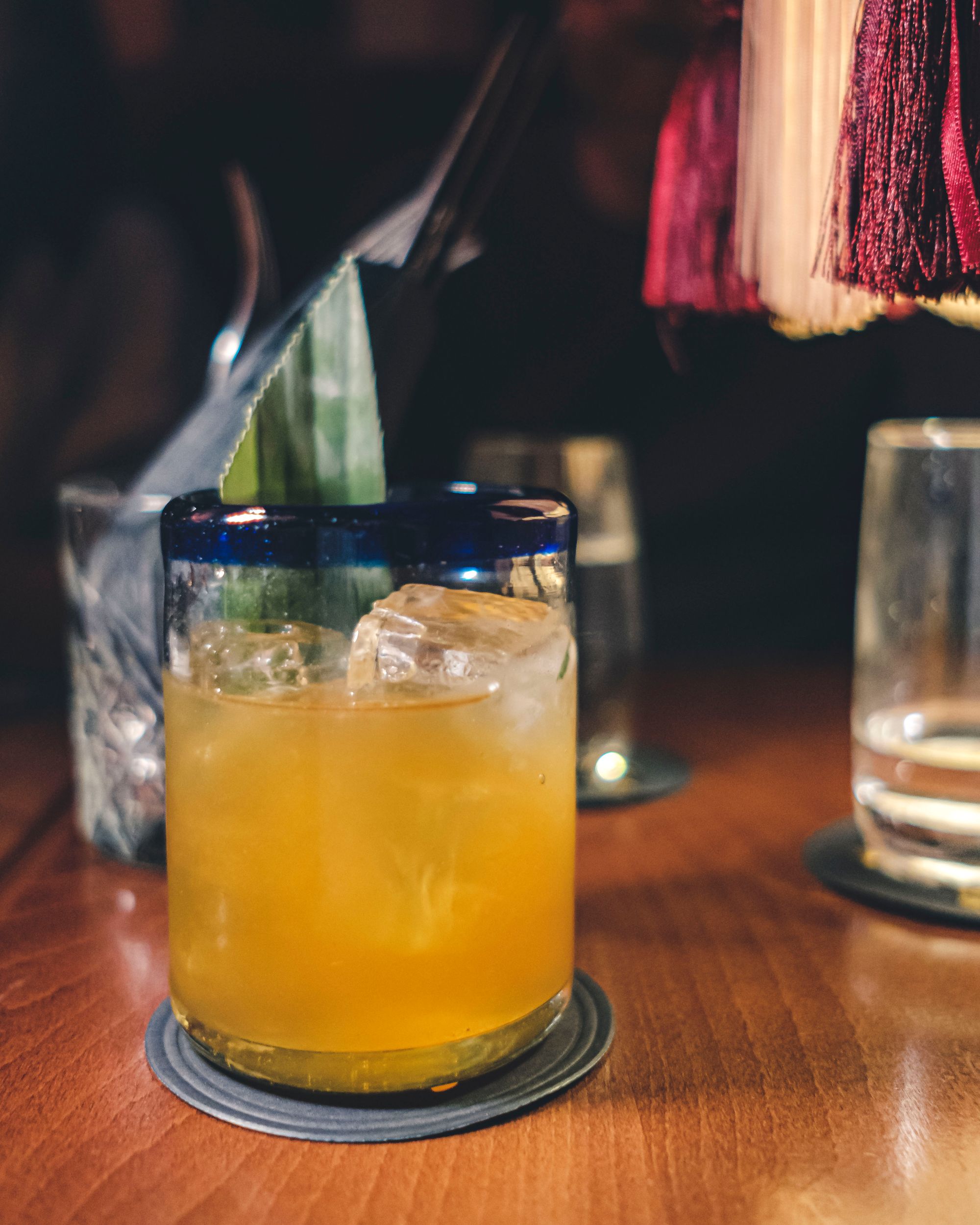 Despite the menu, the service and experience made Mr Fogg's worth the price of admission. I made our reservation a few weeks in advance because we were celebrating the birthday of one of my friends and the staff were kind enough to accommodate my showing up earlier than the reservation to store some cakes in their fridge.
When it was time to bring out the cakes, not only did they plate each one individually, they also placed a sparkler on our birthday girl's plate and gave her a birthday drink on the house. Nothing additional was charged to our bill outside of the standard service charge that every restaurant in London seems to charge. These kind gestures really made me aware what a standout group of pubs Mr Fogg's is and what a must-visit locale it is.
Verdict: Find the closest Mr Fogg's and visit it.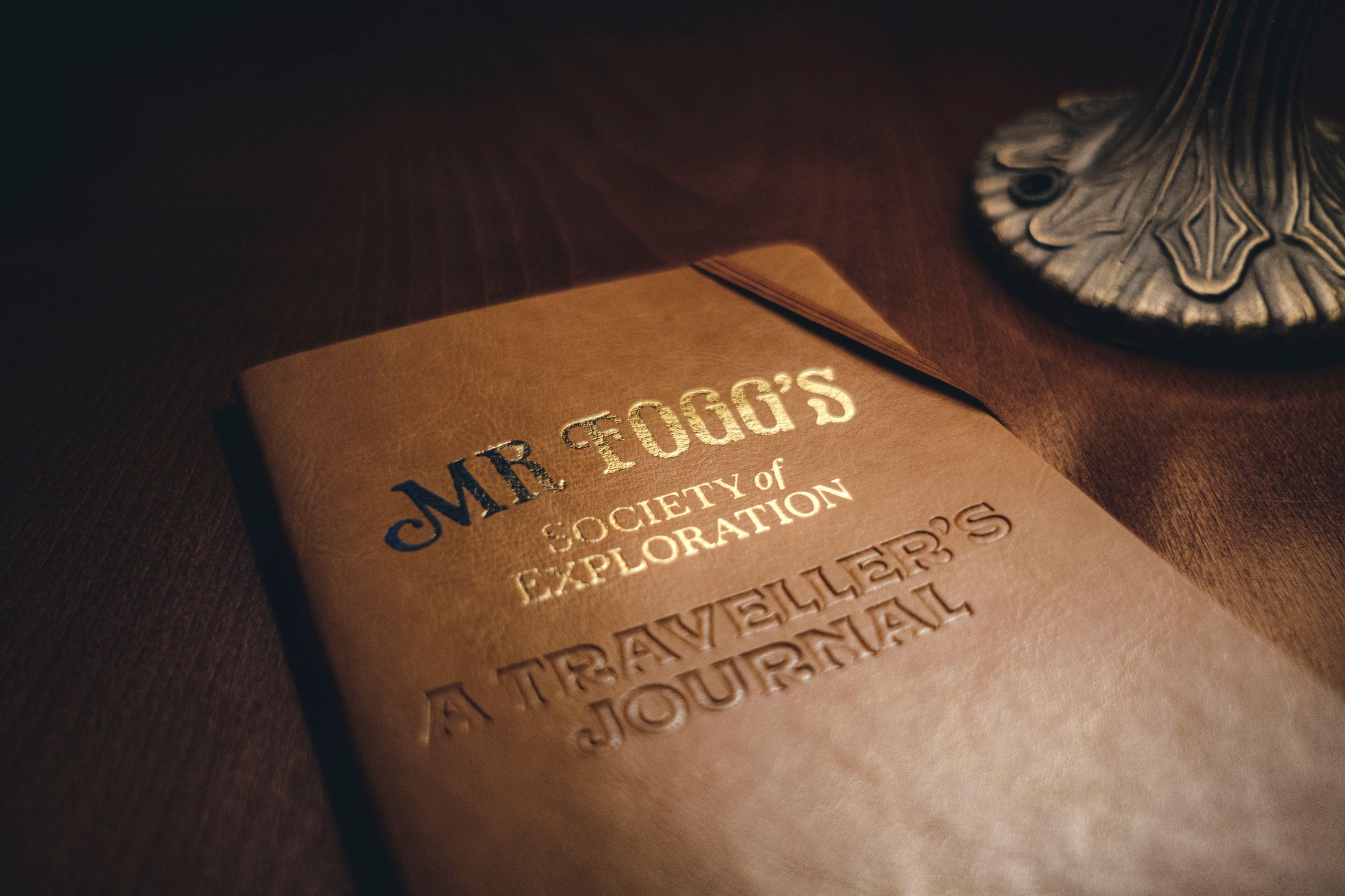 Duck and Waffle
Duck and Waffle only made the list because it's a 24-hour establishment and I wanted that late-night kind of experience in my London trip. Don't get me wrong, I love sleep, but the jet lag was pretty real and sleeping past 4AM was hard. So on the last day, I made a spontaneous decision to visit Duck and Waffle. I was drawn here for the 24-hour vibe and the views that were advertised along with the duck.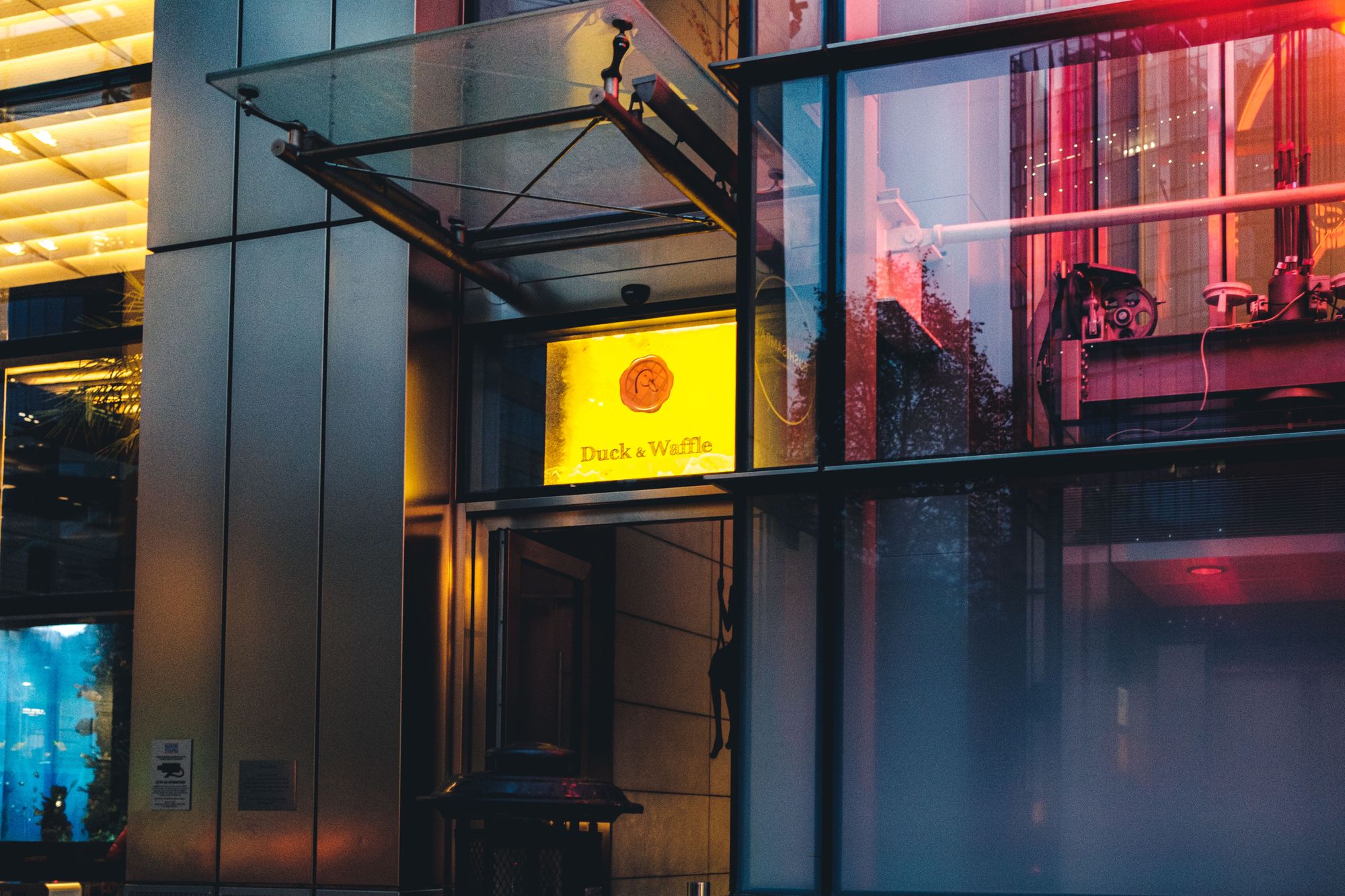 When I got to the restaurant's ground floor landing at 5AM, I was asked if I had a reservation. Weird question for 5AM, but I said no, and was ushered into the elevator to go up anyway.
When I got up to the restaurant entrance, I was again asked if I had a reservation. Weird, but again I said no, and I was ushered into the restaurant, where a grand total of 2 tables were occupied at 5:05AM. I would have accepted being asked if I had a reservation if the restaurant was full, but I was table number 3.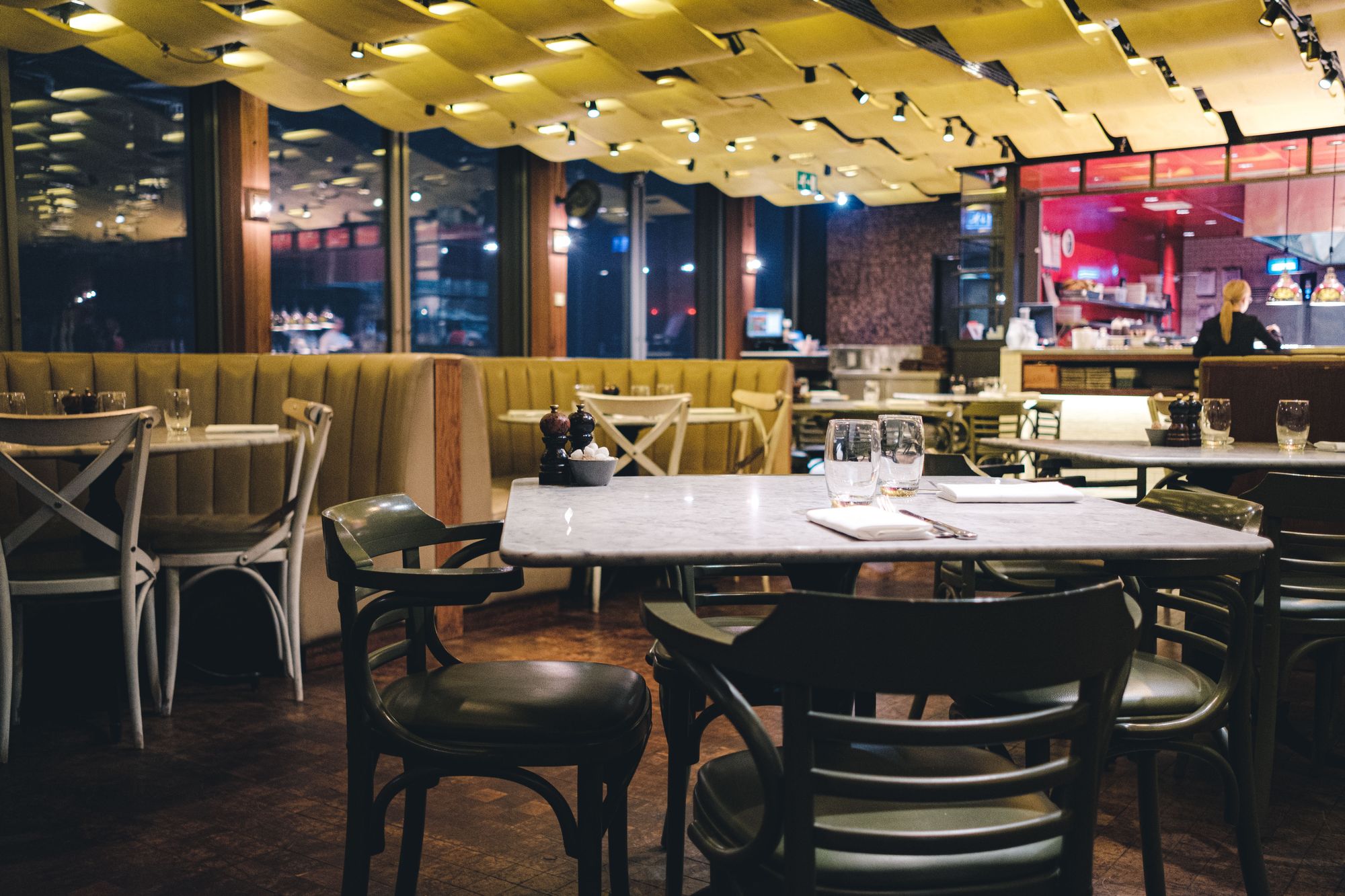 Gotta say, the food was pretty good here at 5AM. Quickly, I had some crisp latte art, hearty hash browns, and very tender pulled duck on a waffle benedict. To top it all off, the restaurant is on a high floor and offers a great view of London waking up, even if London is basically grey most of the time.
Verdict: Duck and Waffle is a definite good time and compatible with just about any London itinerary.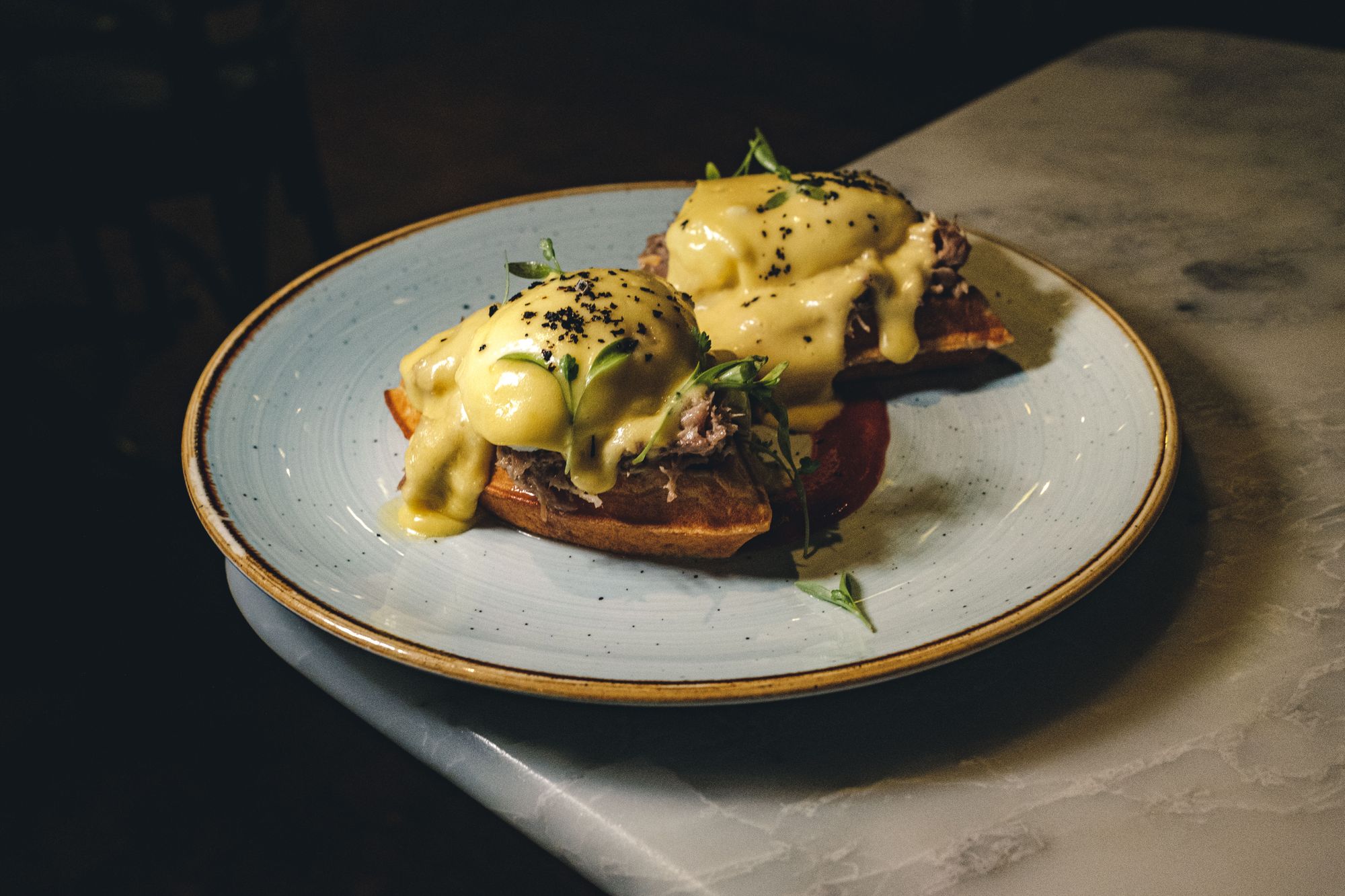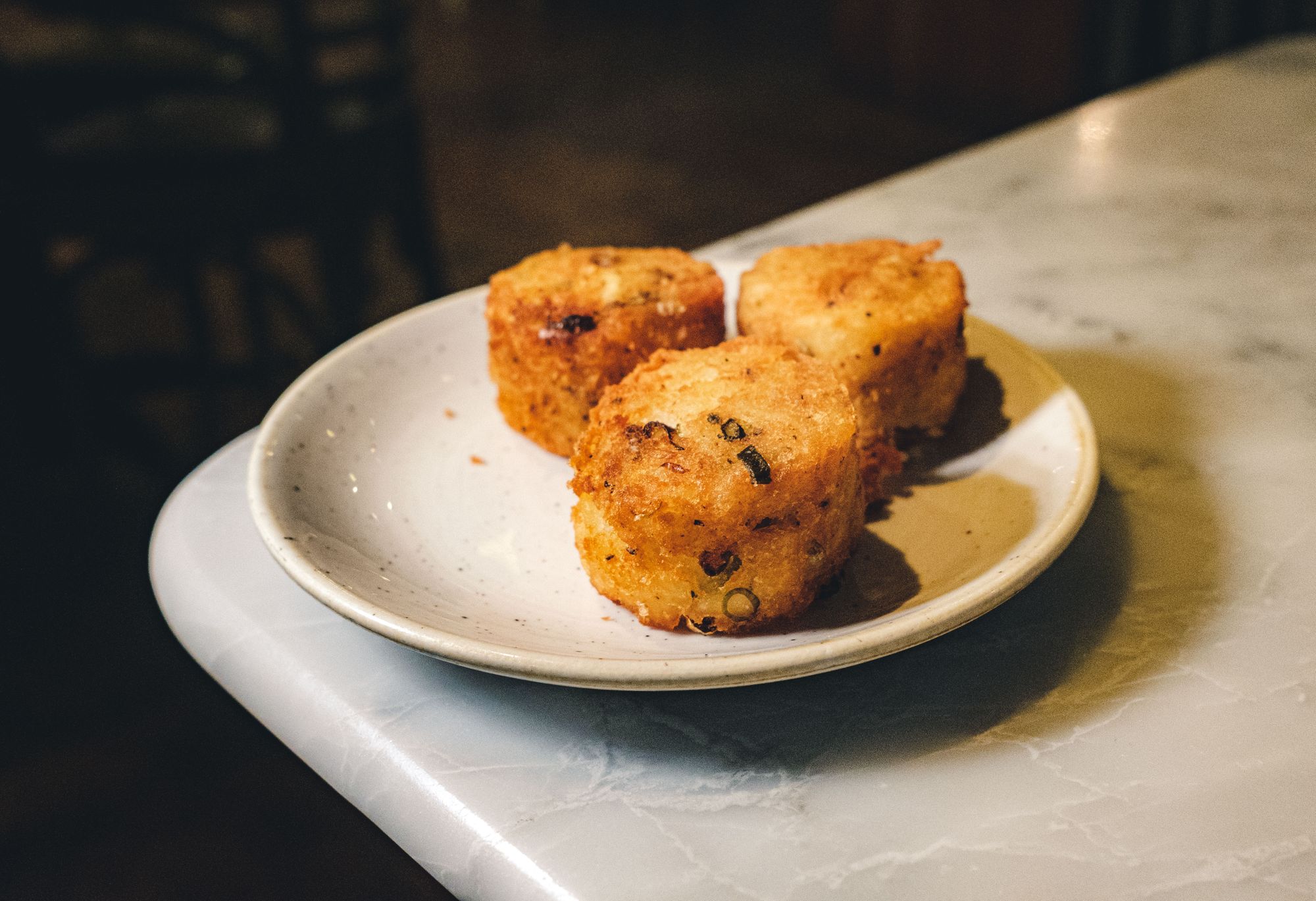 Borough Market: Nana Fanny's
Borough Market was way high on my list because of the local market feel. I'm a big fan of cheese so I was pumped to explore the plethora of cheese, produce, and mushrooms that were up for sale in the market. When I finished my rounds, I made my way to Nana Fanny's for a classic salt beef bagel. This was simply fantastic stuff. You know how New York has bagels? Well, Nana Fanny's LOVES bagels enough to stuff an inordinate amount of smoked meat into it, and that's a concept I can get behind.
Verdict: Any first-timer in London who loves food needs to visit Borough Market and see what kind of street food speaks to them.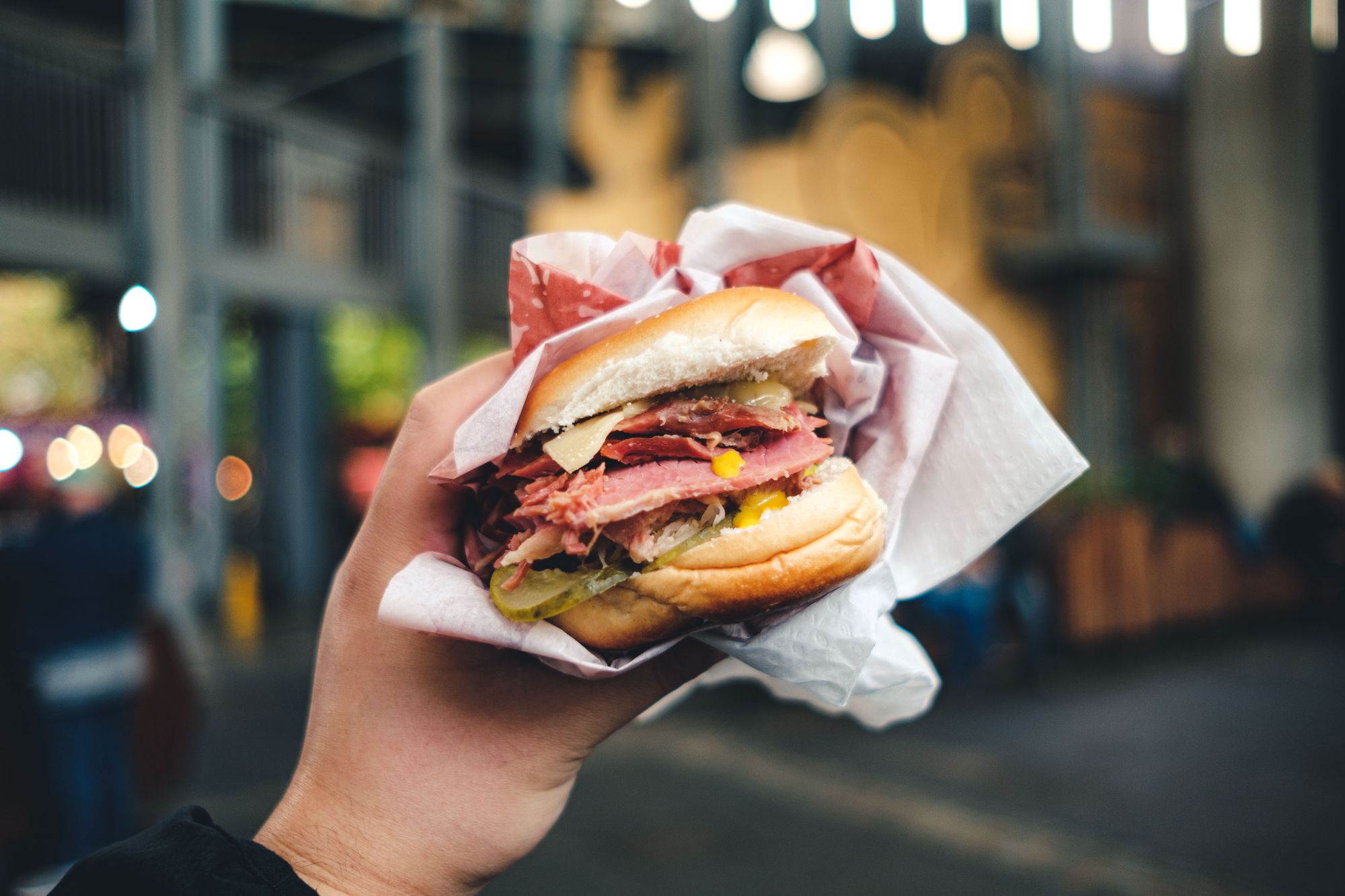 Spuntino
Oh boy, airport food gets a bad wrap, and unfortunately Spuntino did Heathrow no favours. I was on the fence about how badly I needed to try a fish and chips in London. The Spuntino at Heathrow Terminal 3 did the classic dish zero justice. This was as oily as they come and given the quality of fish and chips available in Vancouver, this was hard to get down. The mashed peas did add some British zing but I wish I ordered something else.
Verdict: If you've had a fish and chips in North America, you can skip the fish and chips in London.
Final Thoughts:
One-liner: London is great as a cultural capital city, but a lot of hype you can probably buy into elsewhere for cheaper
Highlight: Mr Fogg's Society of Exploration
Price per person: North American prices but literally replace the $ with a £
First-timer musts? Mr Fogg's, salt beef, and something from Borough Market.