Themed dinners are some of the most creative experiences you can have at a restaurant. Christmas and the other seasonal themes aside, Mamie Taylor's took control with their take on an 80's themed Chicago Steakhouse dinner, composed by Chef Jeff Koop (formerly of Washington Ave. Grill, Yaletown Brewing Company, and Quattro). Seating 16-guests, this was an intimate and fulfilling dining affair that I was a lucky attendee for.
Disclosure: I was given a complimentary media pass for this event. All opinions are my own.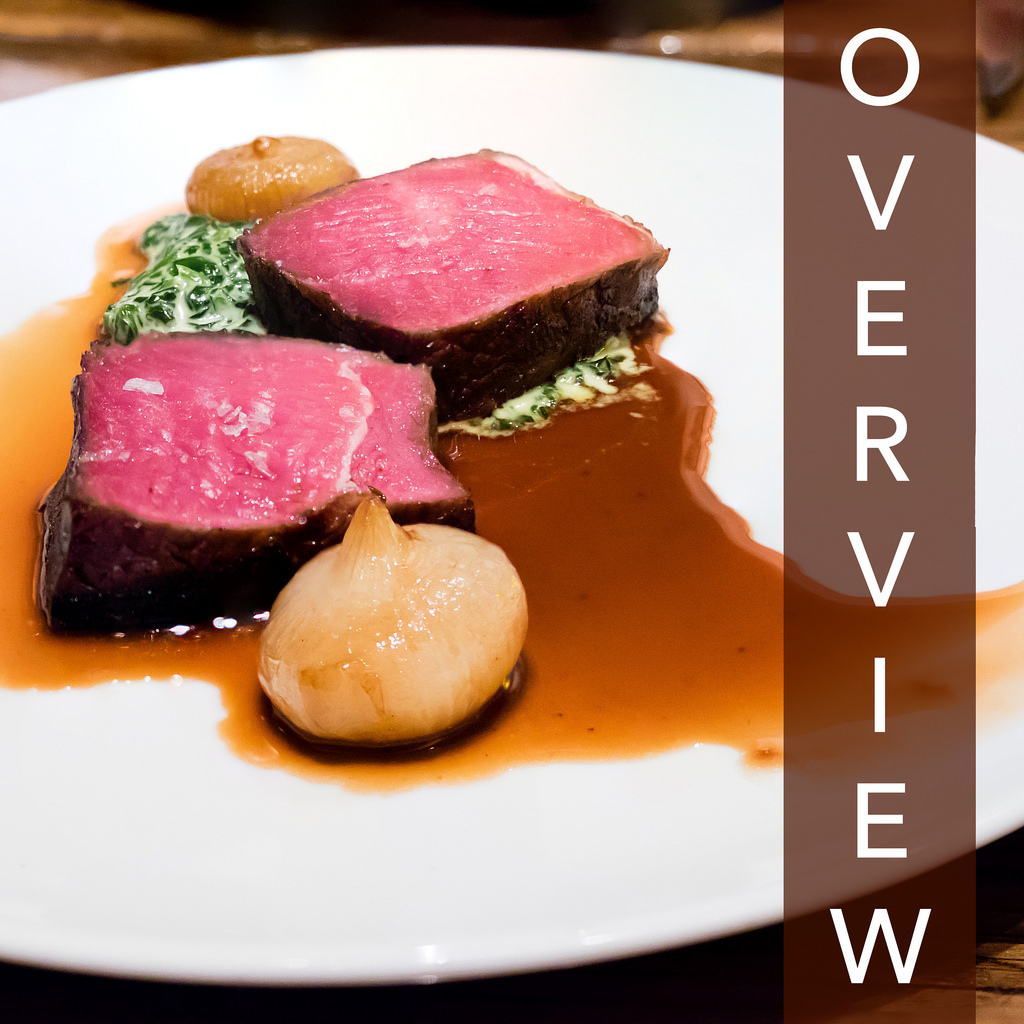 Food and Drink:
Tonight's menu ($60/person) was as follows:
Welcome Cocktail - Manhattan
Hors d'Oeuvres Circa 1987

Tuna Tartare
Oysters Rockefeller
Foie Gras on Toast
Fried Mac 'n' Cheese

Wedge Salad
Lobster Ravioli
45-Day Dry-Aged Beef Striploin
Pineapple Upside-Down Cake
Keeping things classy, we started off with a Manhattan. The bourbon here was kept in a tiny barrel and tapped especially for tonight's activities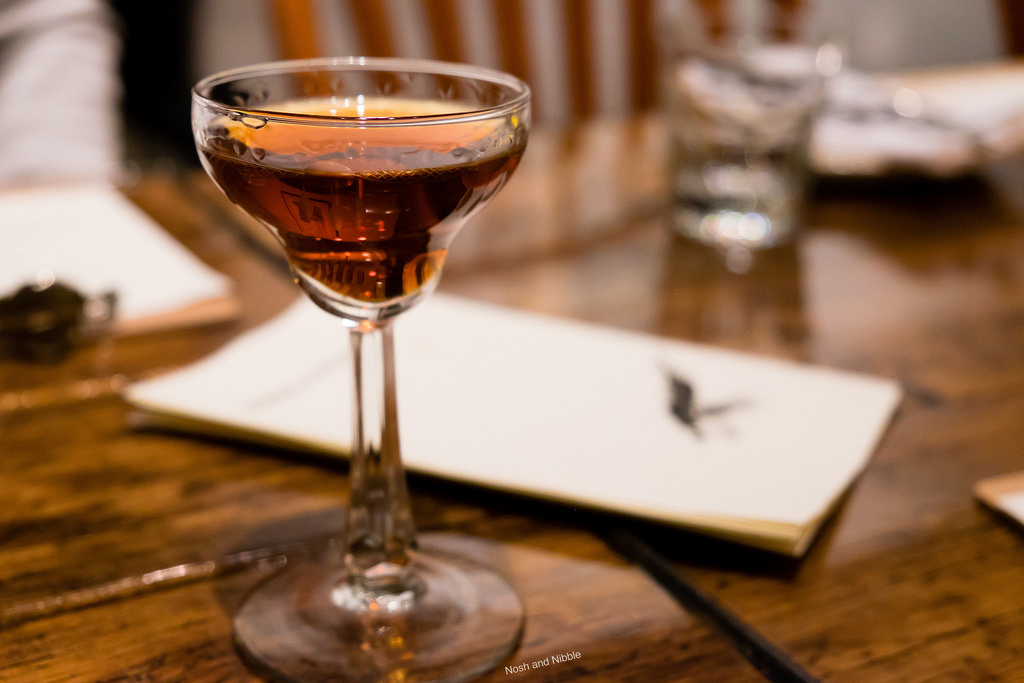 Manhattan Welcome Cocktail
The hors d'oeuvres were a combination of tuna tartare, oysters rockefeller, foie gras on toast, and fried mac 'n' cheese. The latter two spoke the most to me. What a time to be alive in the 80's if folks ate served their mac 'n' cheese in deep-fried vessels! The oyster rockefeller was dressed well and lacked the clammy finish that a usual raw oyster has.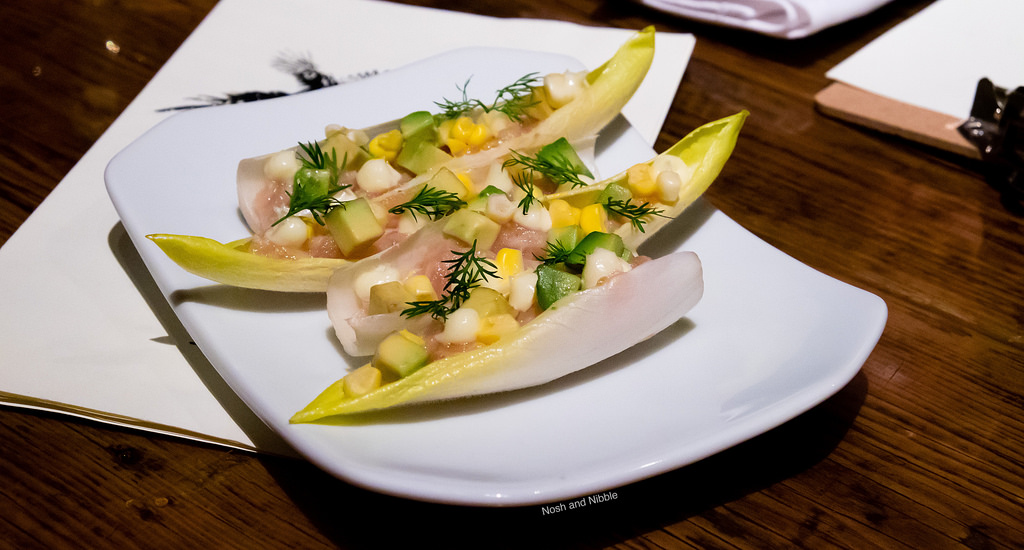 Tuna Tartare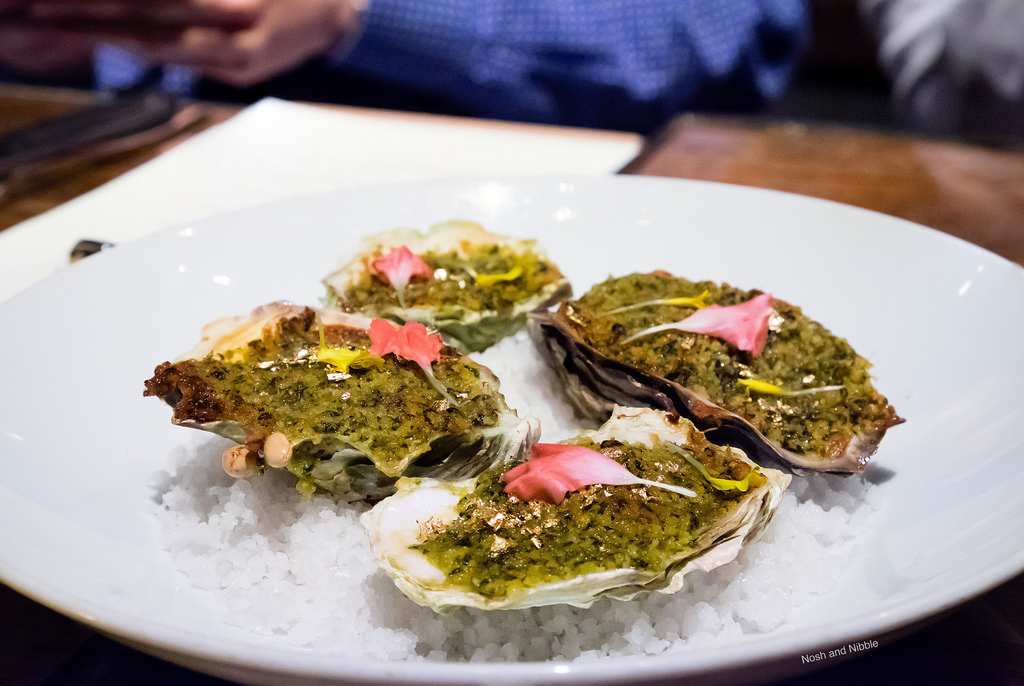 Oysters Rockefeller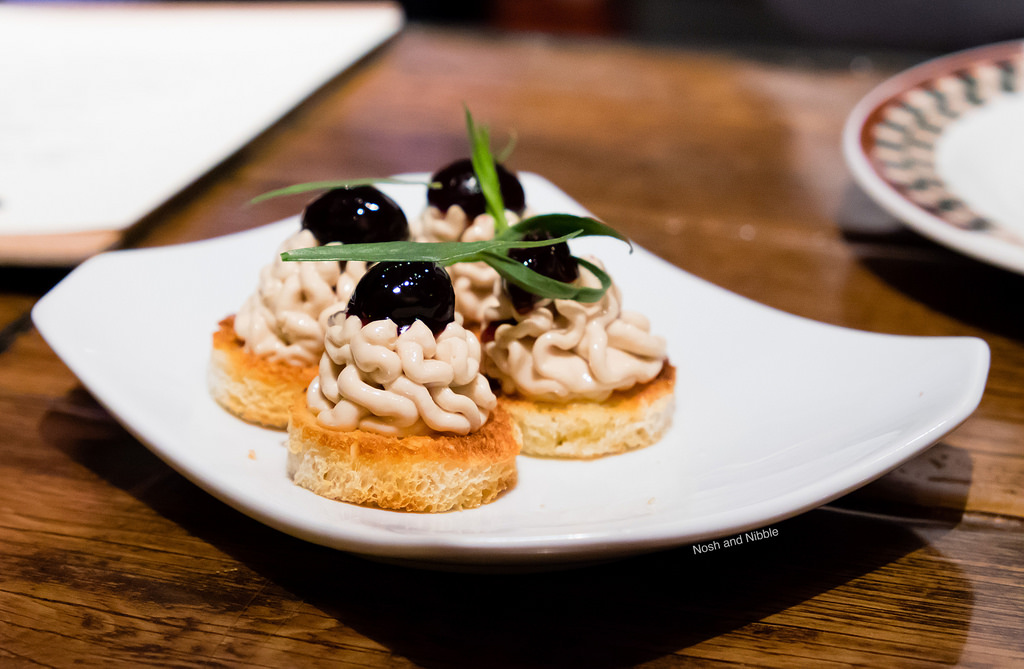 Foie Gras on Toast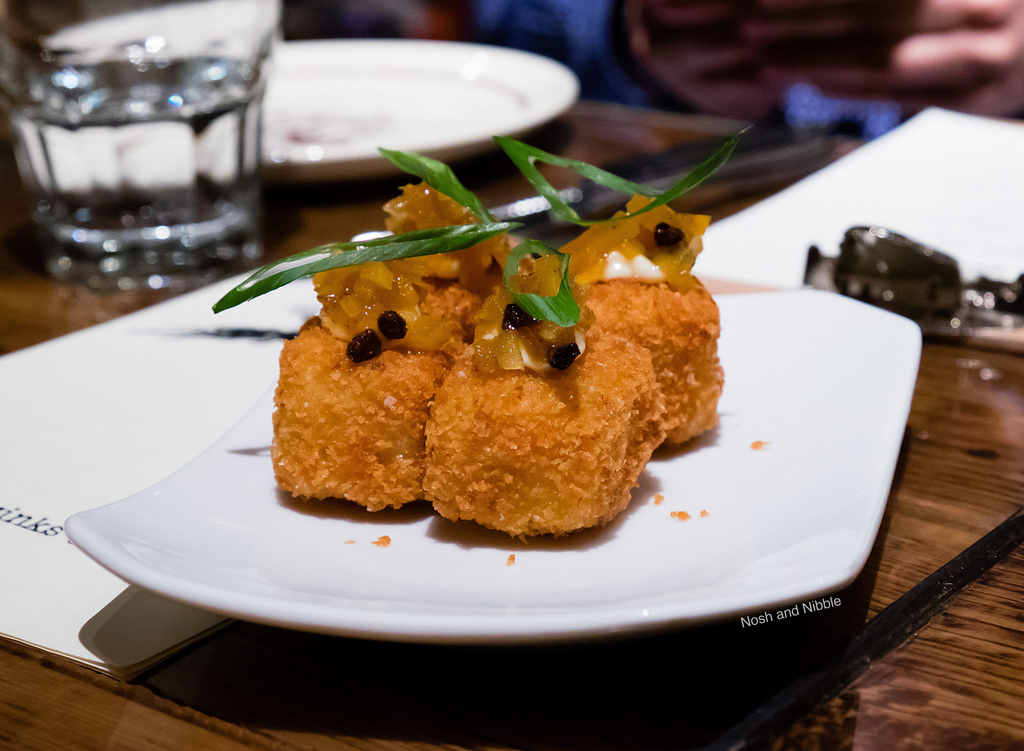 Fried Mac 'n' Cheese
Moving onto our salad, tonight's Chicago specialty was a wedge salad which was about as classic as it gets. Featuring iceberg lettuce, stilton, grapes, and bacon walnut crumble, I was a little nervous about the punchiness (as one version of stilton, blue cheese, is huge in punch). Thankfully that was not the case as the stilton made for a smooth spread over the fresh leaves of lettuce. It was a fun experience cleaving through the lettuce and hunting down all the bacon bits.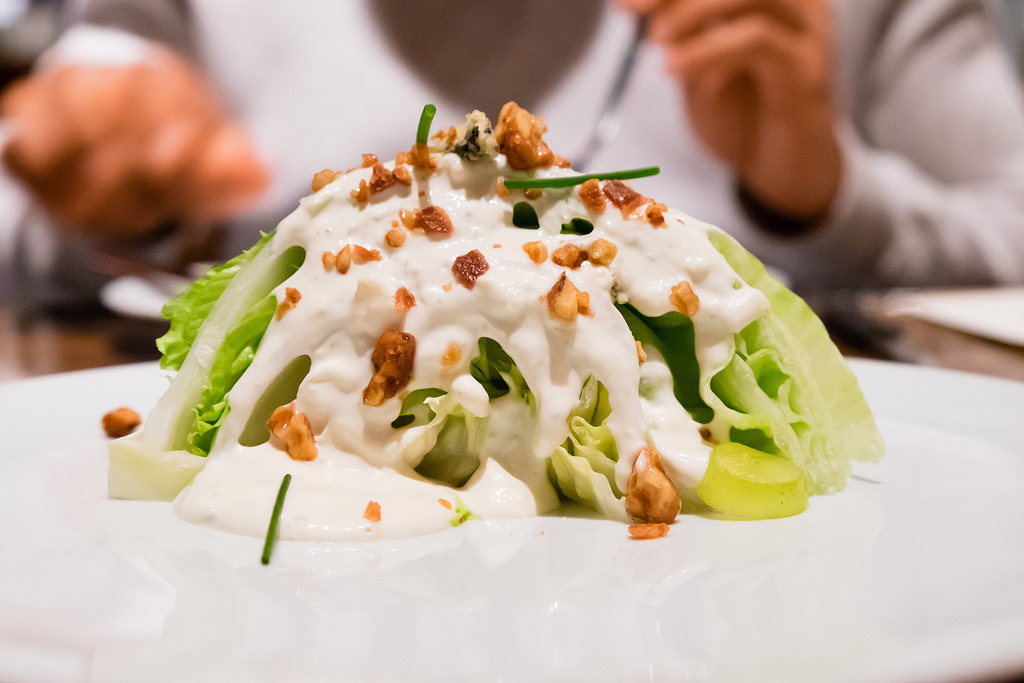 Wedge Salad
Next up was the lobster ravioli which came with asparagus, cherry tomato, basil, and lobster veloute (rich white sauce made with lobster, thickened with cream and egg yolks). The real star was in the lobster veloute as I scrambled to lather as much veloute onto each ravioli shell. If these could be a touch chewier, it would have been the proverbial icing on the cake. But I guess the 80s were a time before al dente really stuck in Chicago.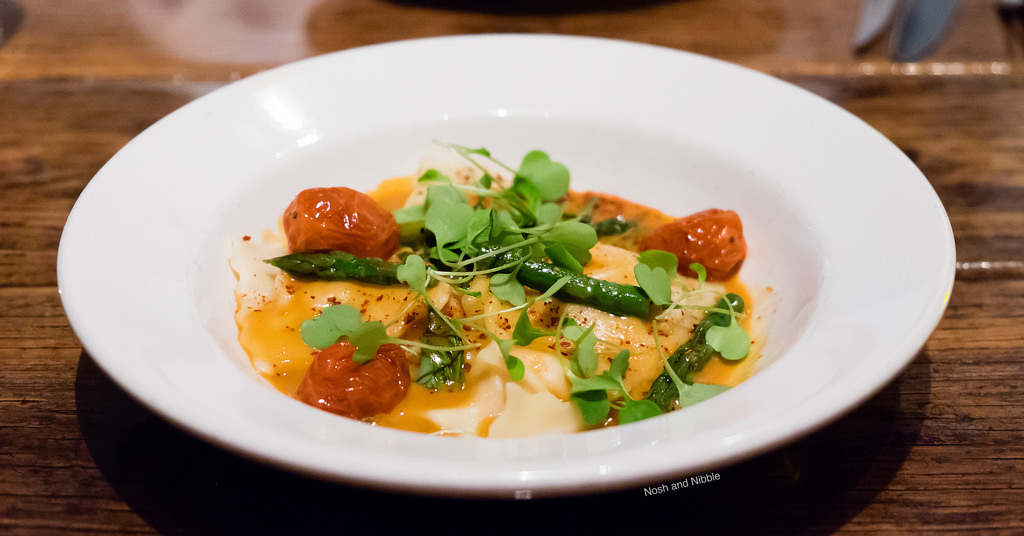 Lobster Ravioli
Finally, the main course I'd been waiting for the most: the 45-day dry-aged beef striploin. Served with creamed spinach, potato puree (off-plate), smoked cipollini onion, red wine jus, and condiments, this was the cream of the crop when it came to steaks. The creamed spinach was a perfect complement to the juicy steak. The steak edges were perfectly charred and the inside a piercing pink. I imagine sous vide may have been the secret tonight's steaks and I couldn't recommend the striploin here more. Kudos to the kitchen and Chef Jeff Koop.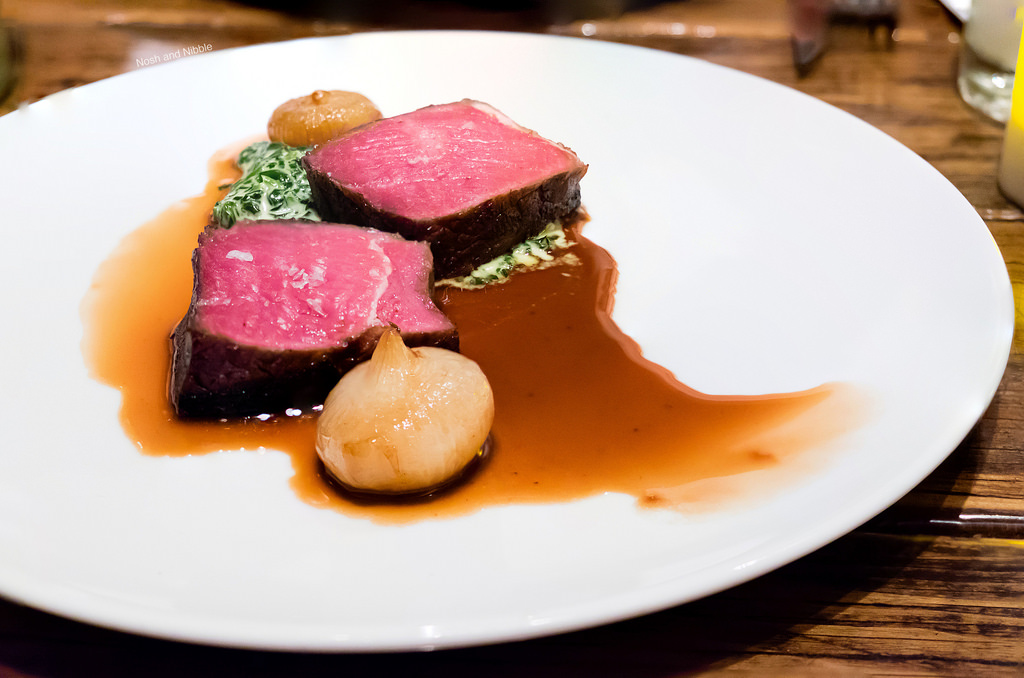 45 Day Dry Aged Beef Striploin
For dessert, we enjoyed a Pineapple Upside-Down Cake. I am personally biased against pineapple. There's no hiding that fact. That being said, this cake was still very moist on the inside which still left an "Mmmm" feeling in my stomach. As a lactose-intolerant person, the milk sorbet sang to me as the oxymoronic combo had a smooth milky feeling that helped keep my palate fresh between bites into the sweet and sticky pineapple. Hopefully, Chicago loves pineapple less these days but I can imagine why this was such a great dessert back in the 80's.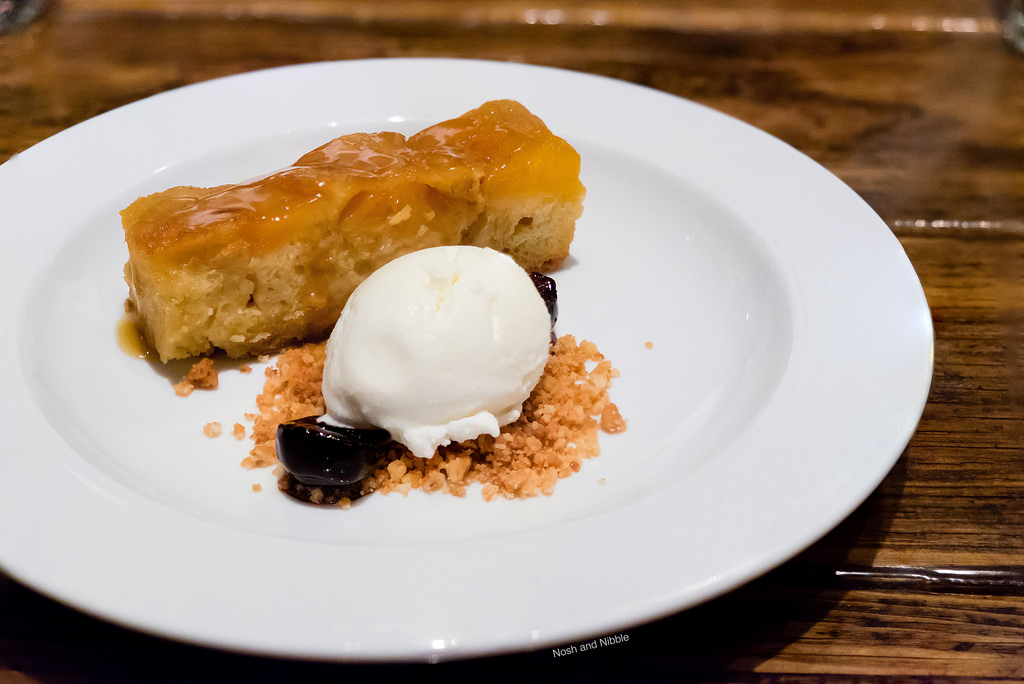 Pineapple Upside-Down Cake
Features:
Mamie Taylor's is an eclectic southern restaurant in Vancouver's Chinatown neighbourhood. Featuring an array of taxidermy hanging from the walls, it feels like you're in a hunting lodge (think the main set of 2016's "The Magnificent Seven" film). Inside there's seating for about 50 guests amongst a back room, dining lounge, and the tiniest and most intimate bar on Georgia Street.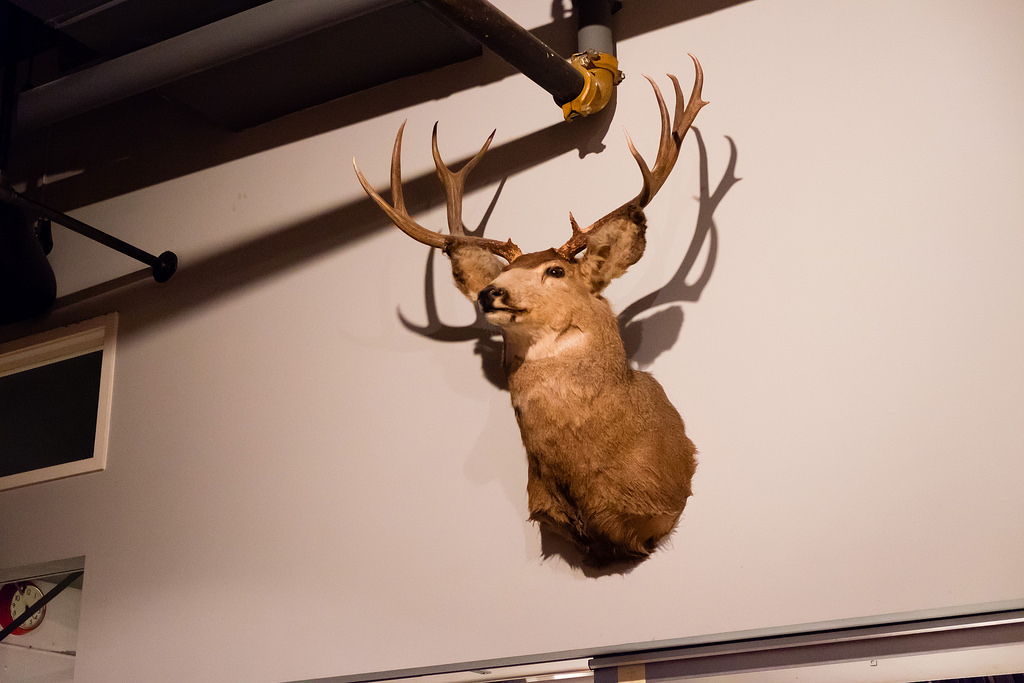 Inside Mamie Taylor's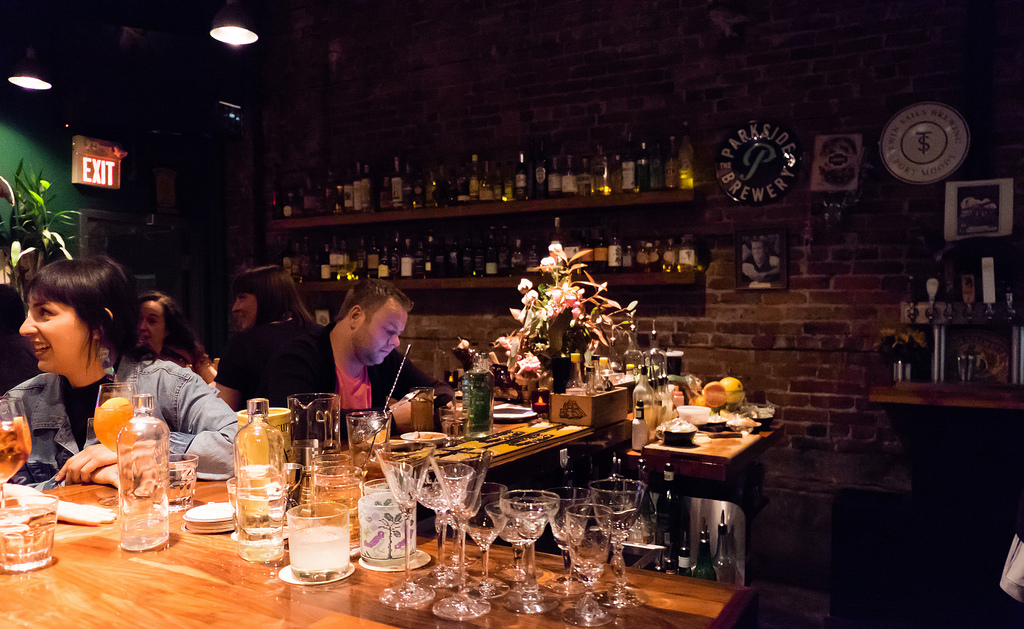 Mamie Taylor's Bar
For tonight's dining menu, we were seated in a separated back room where we could watch Chef Jeff Koop work their magic in the kitchen. A big achievement was starting and finishing the dinner on time (see, there was both a 6PM and 8PM for the same menu).
Service:
It's not often you see independent restaurants pulling off such well-organized dinners but I like to think Mamie Taylor's did it (I was in the 6pm seating). Some people might turn their noses up at paying for a set menu, but the benefit is that for a limited time, the kitchen is able to flex their creative chops and prepare a themed meal for interested diners. The value lies in the planned progression of a meal and a vision transferred from the chef's mind onto your taste buds. Such a vision might only be done through a multi-course menu like the one we had tonight.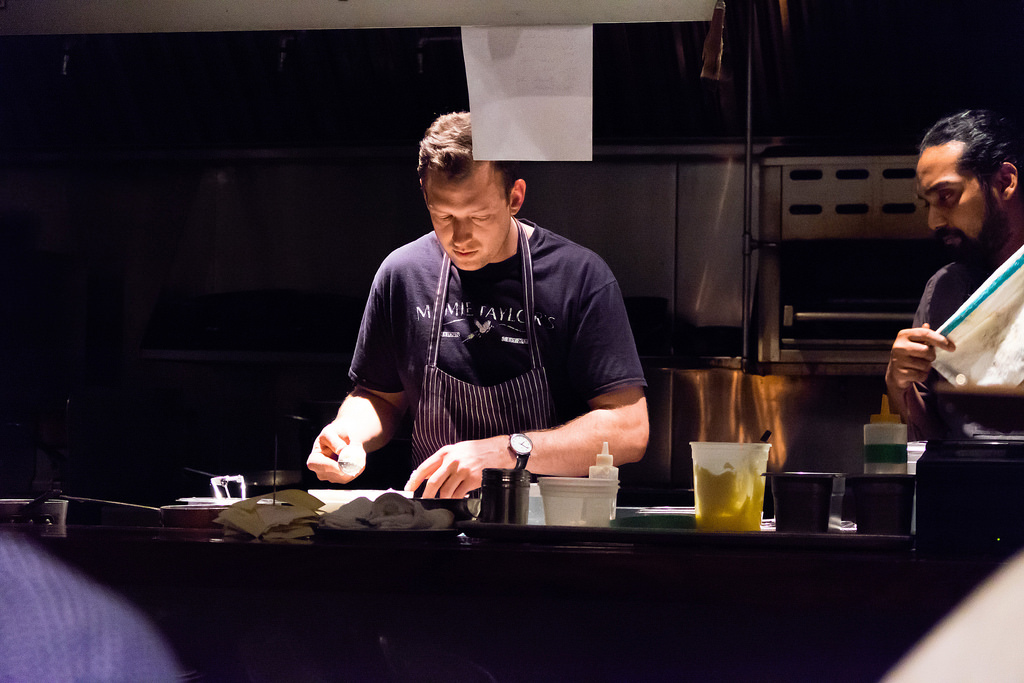 Chef Jeff Koop at work
Final Thoughts:
One-liner: A one-of-a-kind dining experience that warrants a closer eye on the seasonal dining activities at Mamie Taylor's
Highlight: 45 Day Dry Aged Beef Striploin
Price per person: $30-$75 (regular menu considerations)
Would I go back? Yes.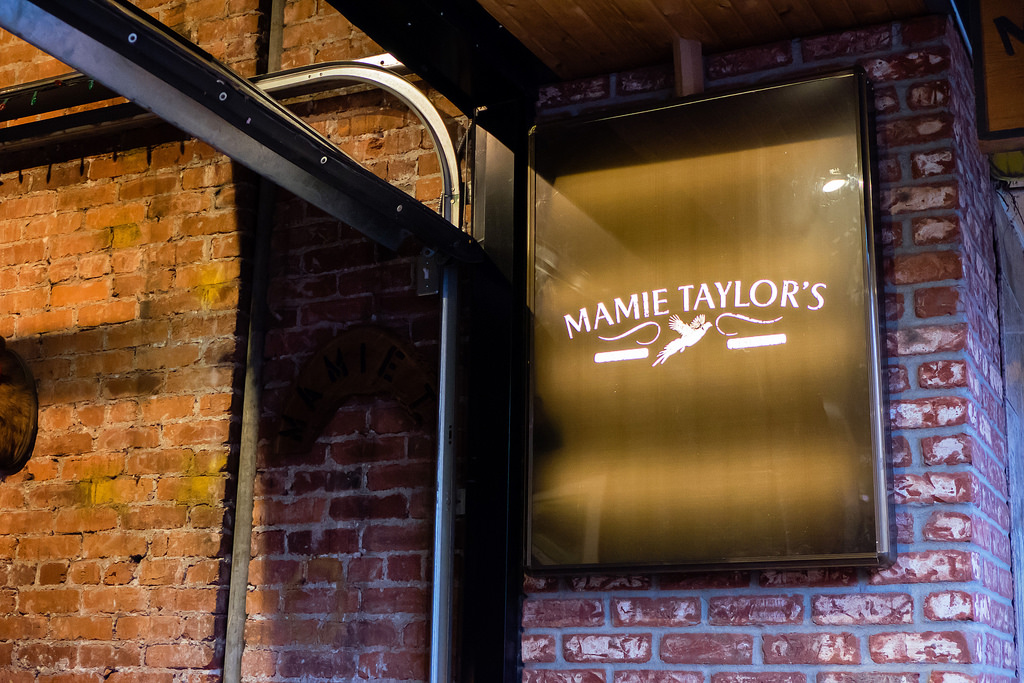 Outside Mamie Taylor's