One thing that makes brunch much better is a vibe that makes it feel like you're dining in someone's home. Maxine's Cafe + Bar is a place that makes me feel cozy just remembering my time there. Not only does the interior look great, but the food tastes great too with options not often seen on competing brunch menus. There's a good reason you can't make a reservation at brunch at Maxine's and this blog post will celebrate why.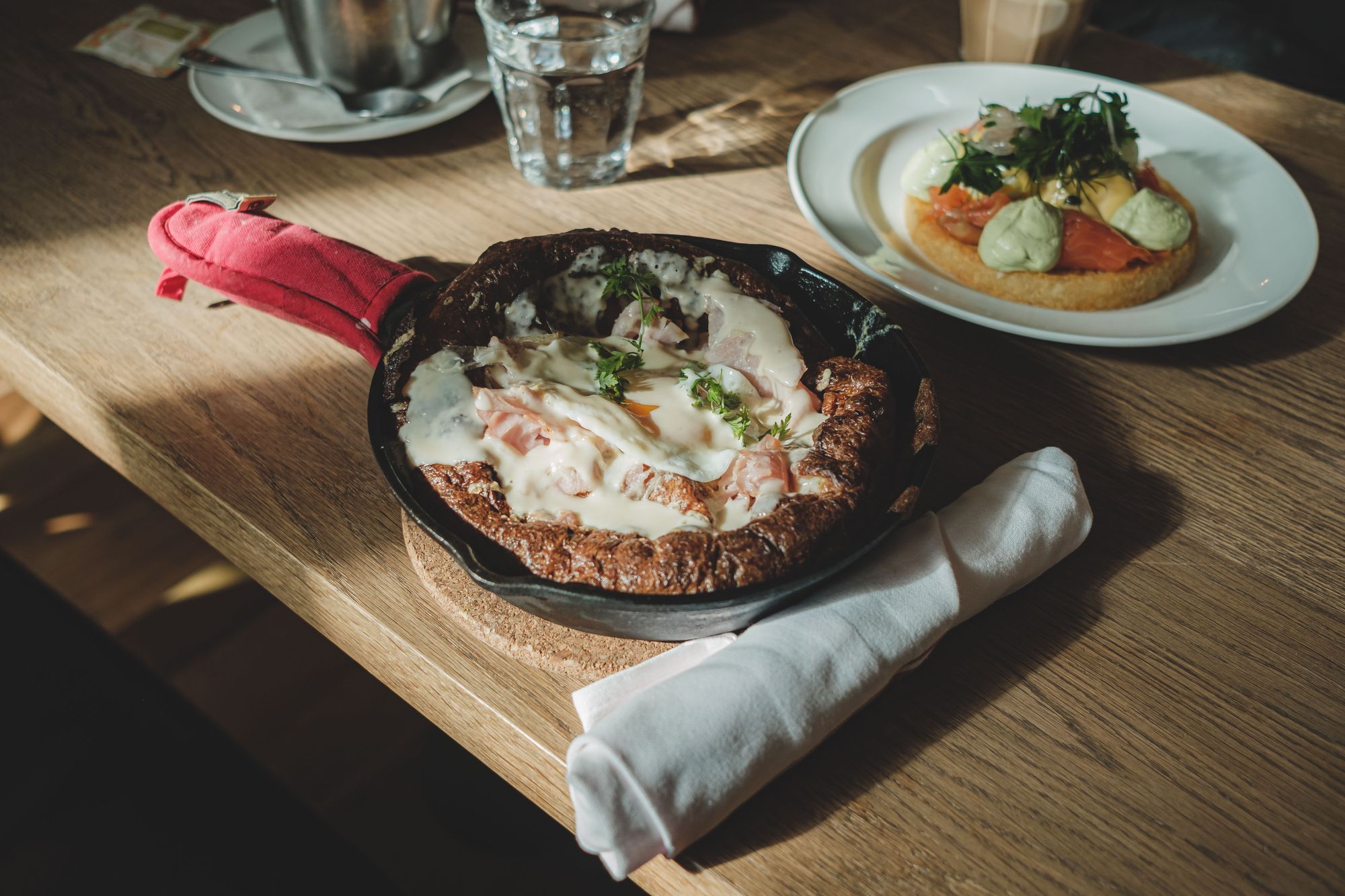 Food:
Team Block Party came here for a long weekend brunch and I had a great taste of the following:
Decaf Mocha with Oat Milk ($5.25)
Dutch Baby ($20)
If you're a fan of the coffee vibes of Nemesis or Au Comptoir, you'll be pleased to see that Maxine's also serves their mochas in clear glasses. In my case, the glass was tightly lipped with a strong layer of foam and topped with a sprinkle of cocoa powder. This had a pleasant chocolatey flavour that cut through the espresso and was heated at a good temperature without making the glass too hot. Note that the cost of this espresso drink remains at $5.25 even if you ask for a milk substitute which is awesome for lactose-intolerant people like me when I forget to bring my lactase enzymes.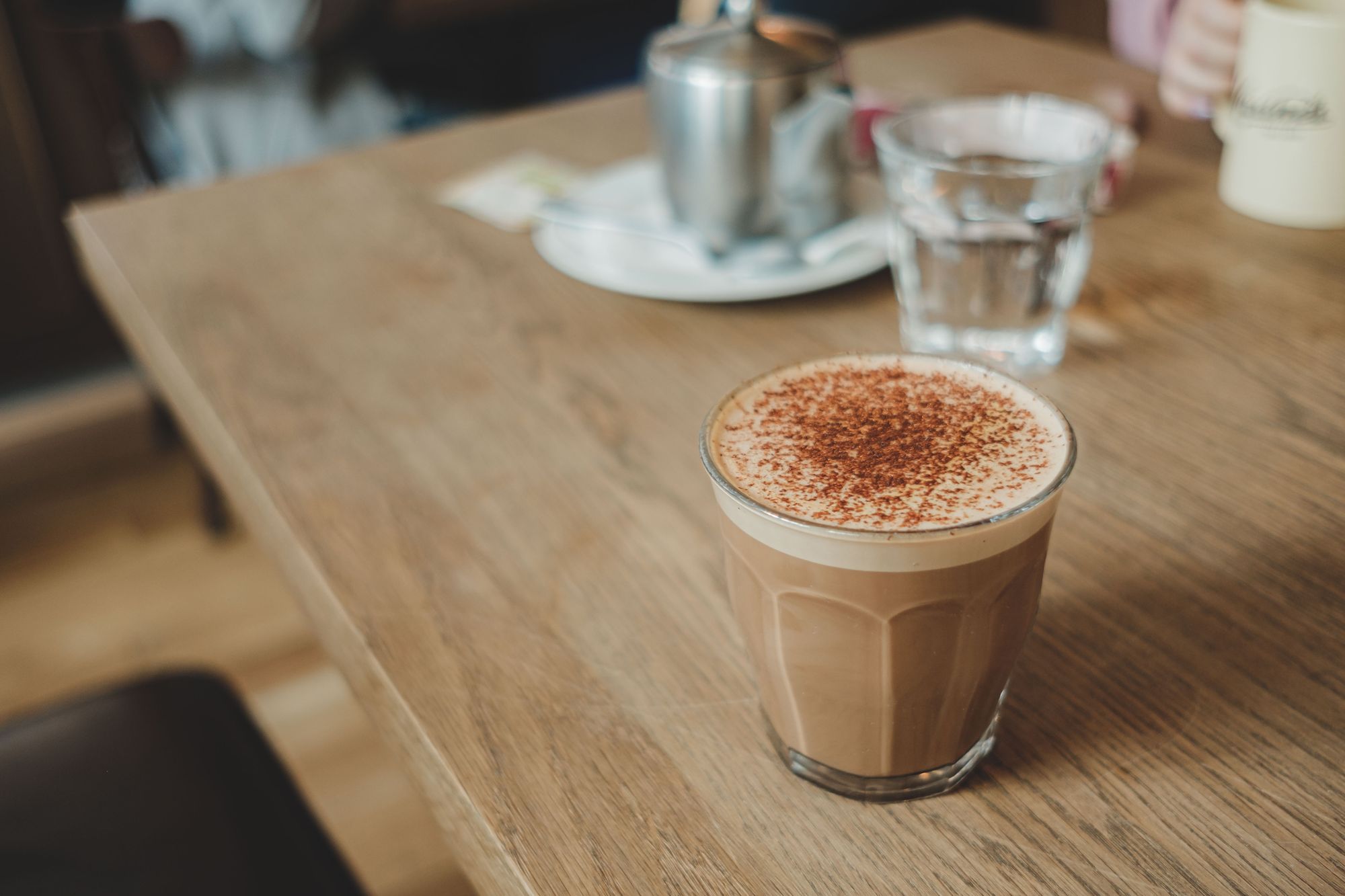 Speaking of eclectic brunch, this was my first time having a dutch baby, also known as a German pancake. This was served with fried egg, shaved ham, and a gruyère cheese mornay (béchamel sauce). This was a fluffy pancake served in an extra hot skillet (check out that cute little oven glove!) and topped with all the trimmings that make brunch great. The menu feels really well thought out with many classic brunch dishes as well as more specialty ones like this dutch baby. Despite the size, this savoury pancake was no slouch in filling me up. I was positively stuffed after finishing this but the gooey pancake batter was a joy to chew through. Unlike a traditional pancake, this one is on the denser side perhaps to better hold the ham and gruyère toppings. Nonetheless, I am totally here for this savoury Dutch baby.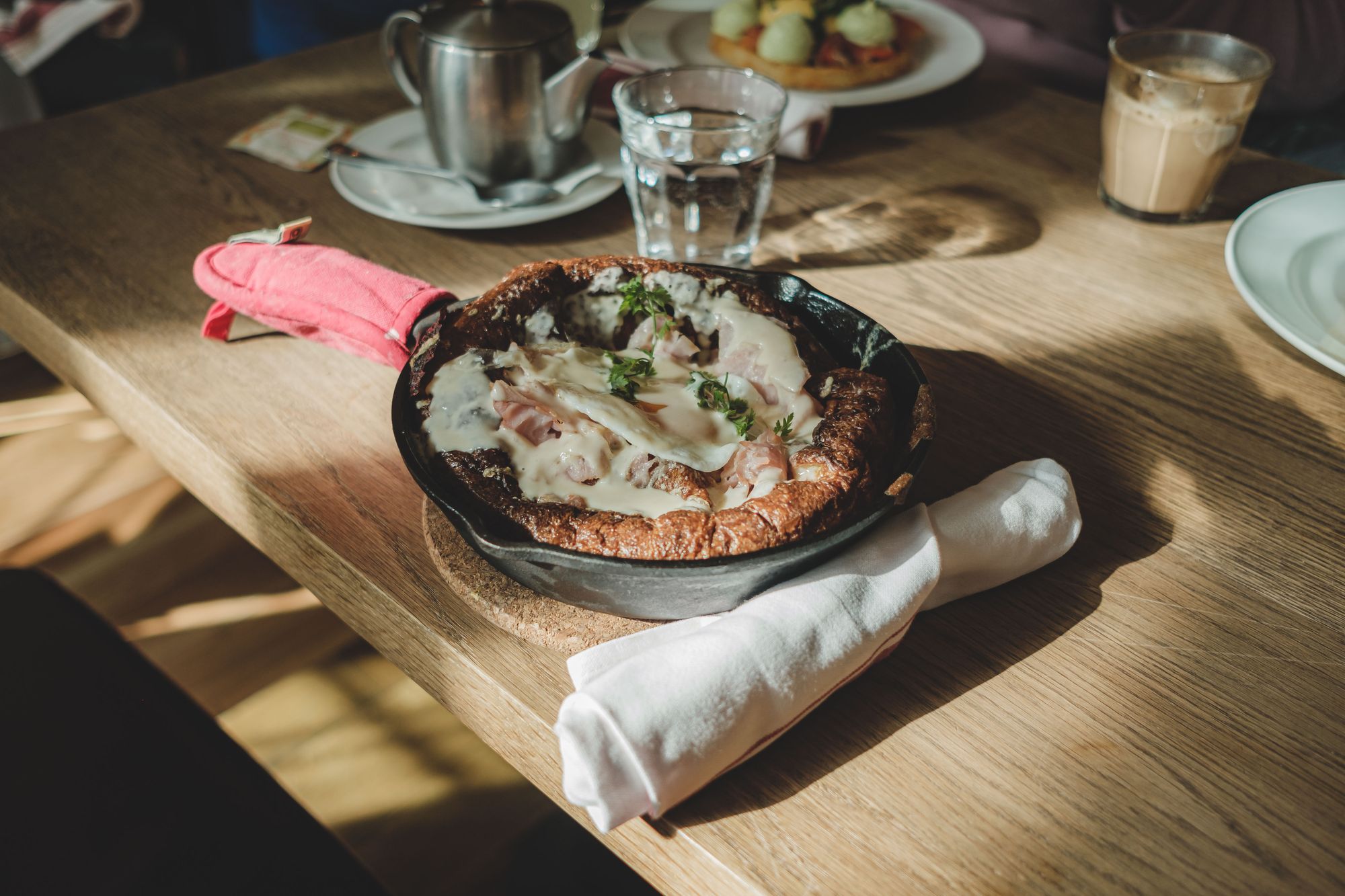 Features:
Much like its Homer St. Cafe sister restaurant, dining inside Maxine's is like being in someone's home. If you're lucky enough to dine on the inside, the 3 booths are extra plush and have the highest elevation within the dining room. From the booths, you have a small staircase leading to the central bar which then provides avenues to a separate dining room (perhaps used for group bookings) and an outdoor heated patio. The best vibes are in the central area which seats around 40 guests but overall the premises offers a ton of space for perhaps 100 guests. I'm pretty sure the bicycle hanging on the ceiling is from the former Musette Caffé.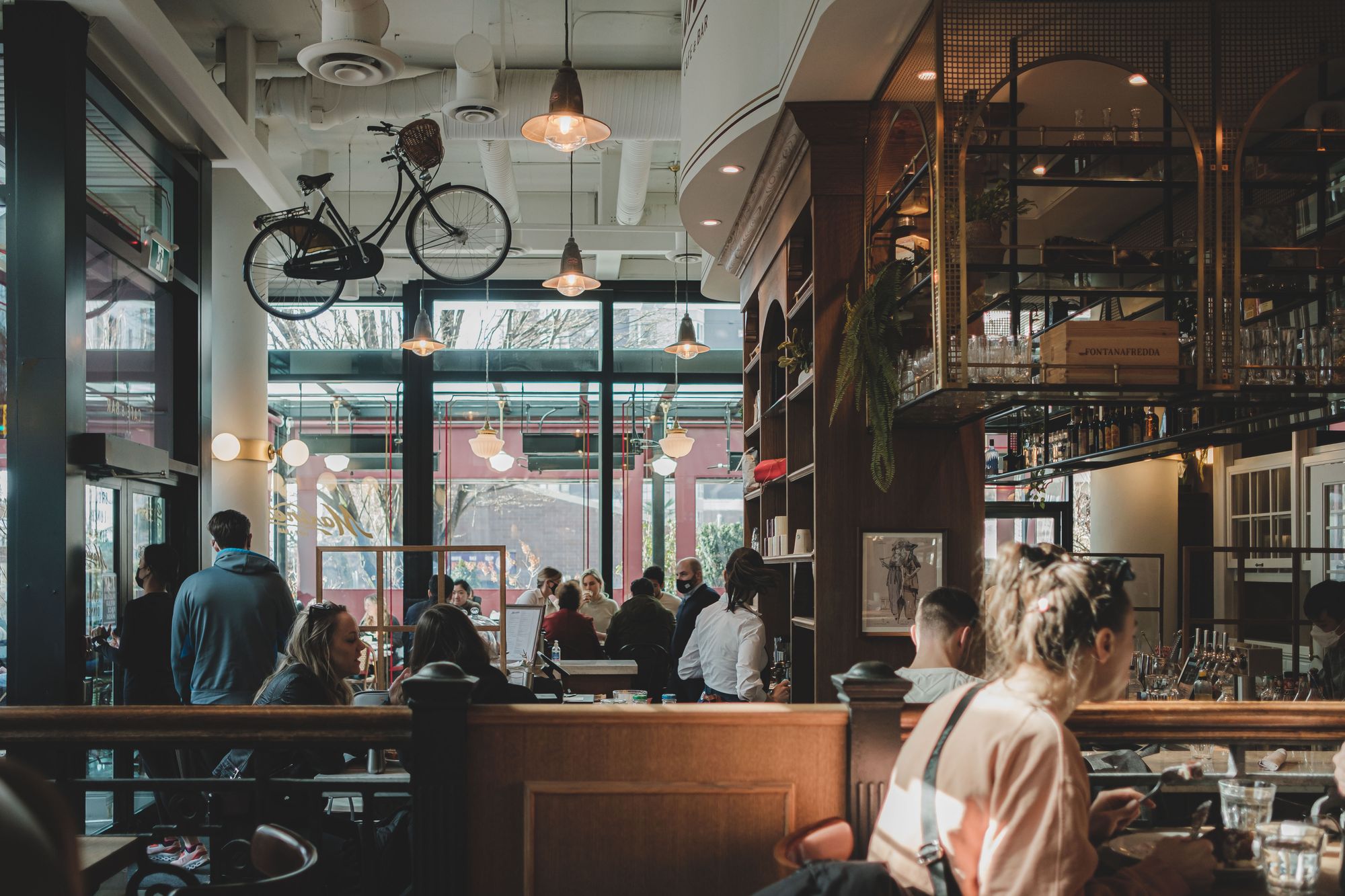 Oh and, "cafe" is in the name but you're meant to dine in like a restaurant at this particular "cafe".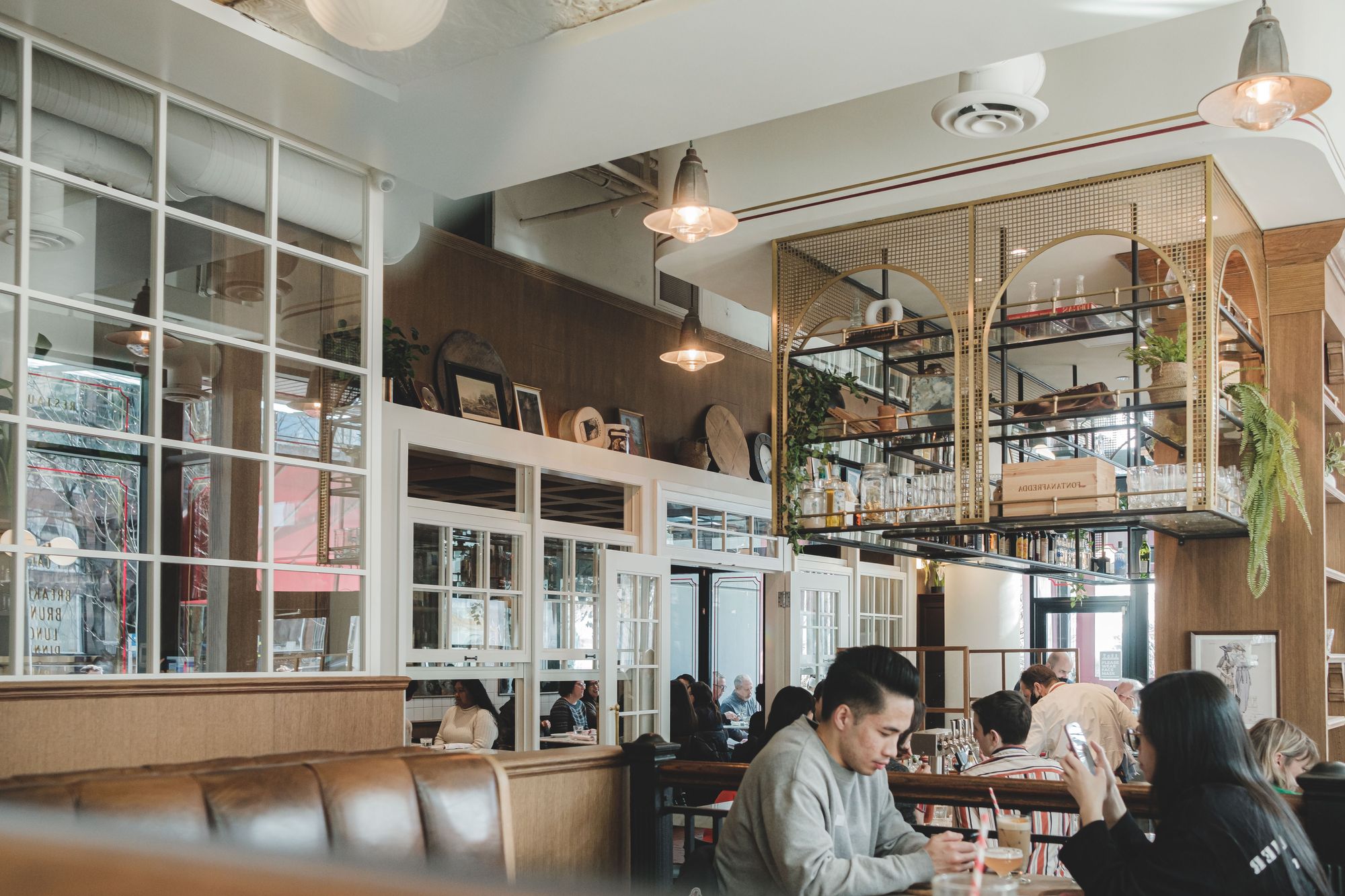 Service:
Service is brisk but fair at Maxine's. Our group's coffee started flowing out about 10 minutes after ordering and our food about another 10 minutes after that. The server was kind enough to check in on us once and be patient with clearing out plates because my crew had a lot to catch up on. The bill came systemically – we didn't ask for it – but I'm guessing this is because we were nearing 2 hours at our table and the brunch line outside the restaurant was continuing to extend out. For my party of 3, we were seated immediately on a weekend at 10:30am however we pretty much got the last table. The line looked quite long when we left so I recommend coming as early as you can if you want to avoid a wait. I'm estiamting this is almost as long as OEB waits, but better in my opinion unless you're hankering for a duck-ful brunch.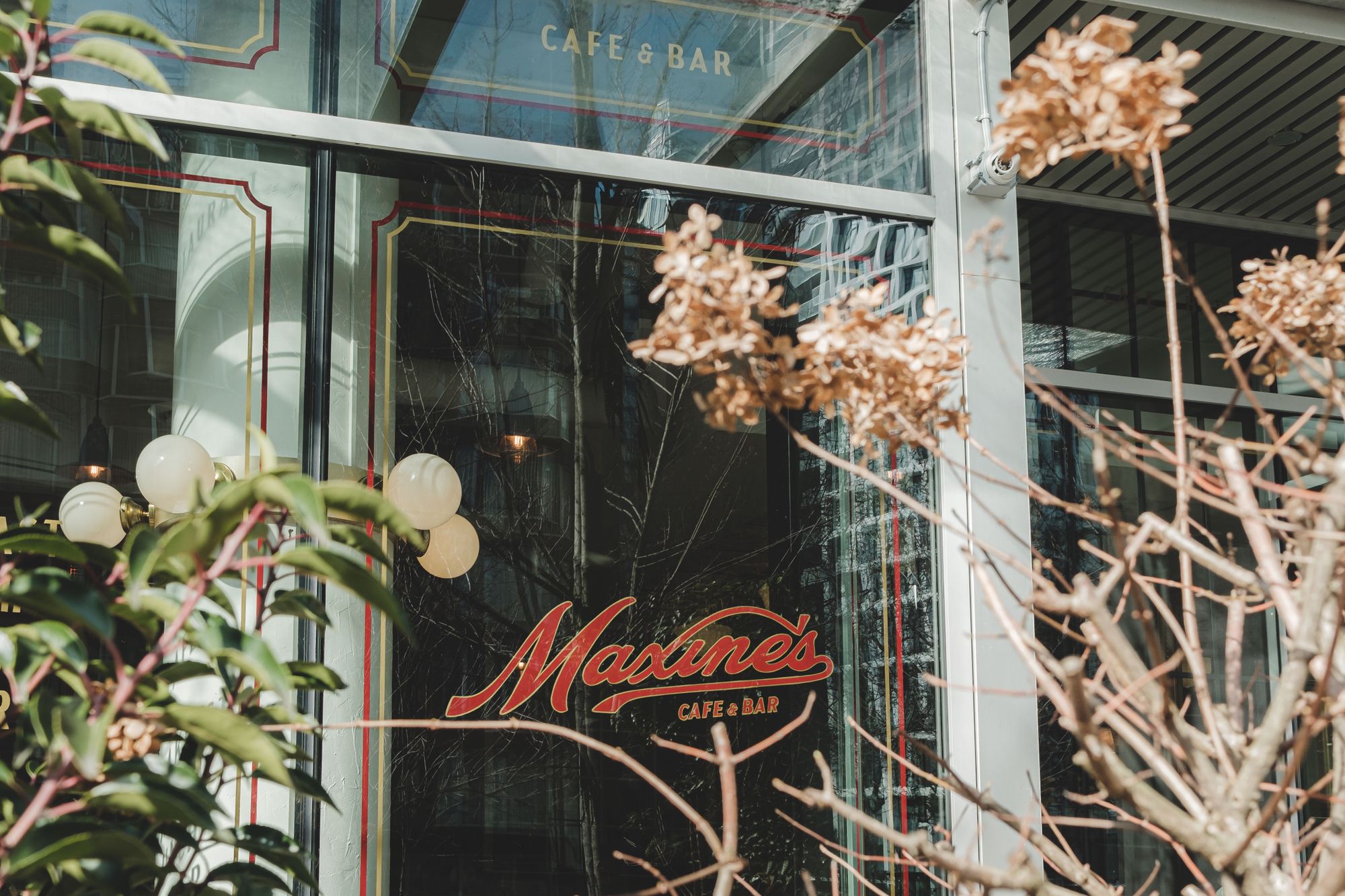 Final Thoughts:
One-liner: Homey brunch vibes with matching décor and a menu that pushes the classic boundaries of brunch in a tasteful way
Highlight: Dutch Baby
Price per person: $25-$35
Would I go back? Yes.