One cuisine that doesn't get talked about often in West Van is Japanese ramen. With such a huge population of European descent, there's clearly an appetite for Western-friendly menus. However, I'm hoping Tenton Ramen and Tonkatsu is the little ramen shop that could. Flavourful broths and delicate crispiness is the name of the game at this Ambleside spot and I hope more folks pay attention to it as they drive through on journeys involving Horseshoe Bay or Lighthouse Park.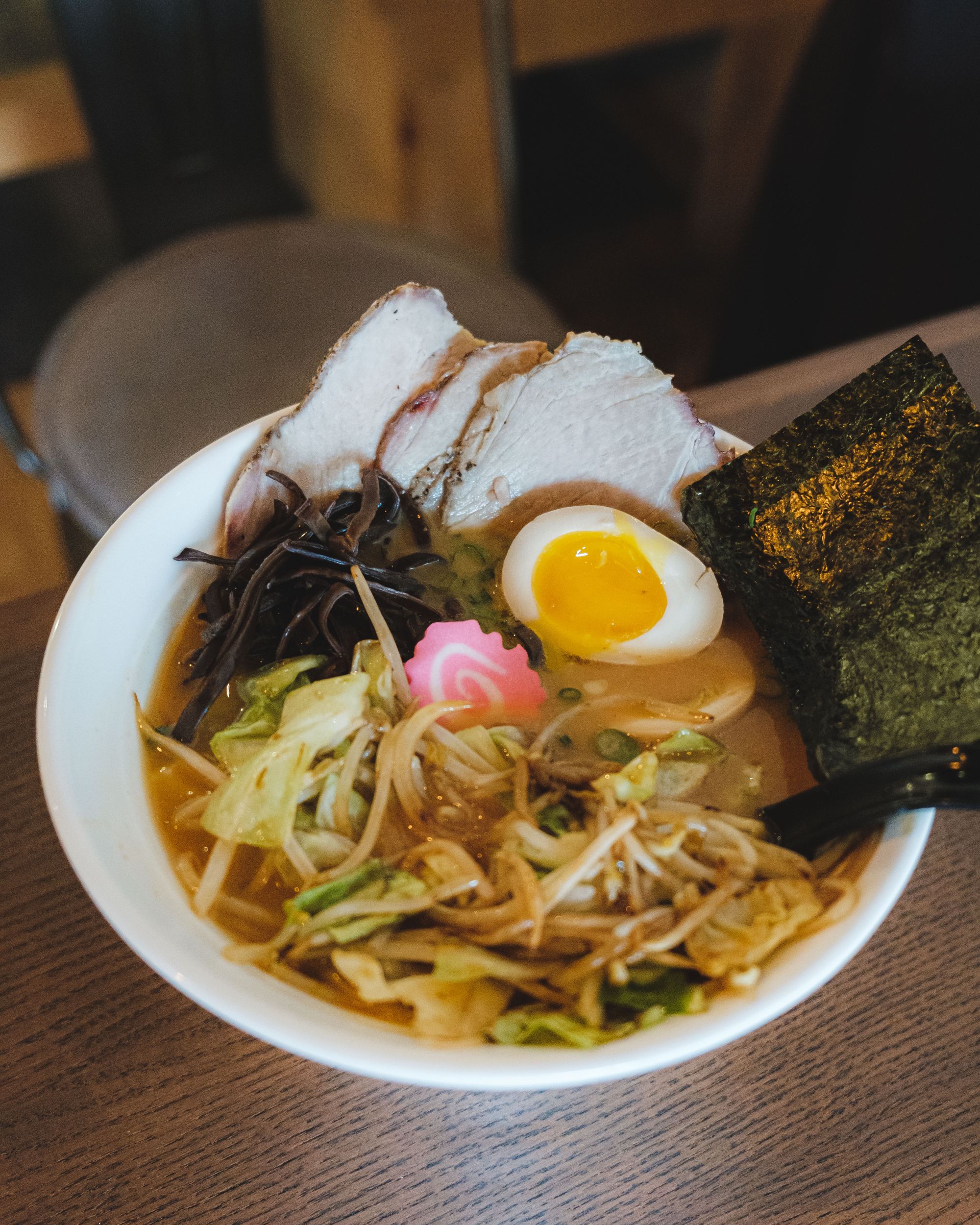 Food:
Team Tastic came here for a post-hike lunch and I had a great taste of the following:
Spicy Miso Ramen ($17)
Fish Katsu ($18.50)
The spicy miso ramen is a classic spicy pork broth with bean sprouts, mushroom, green onions, seaweed, and topped with a soft-boiled egg. It's important to note that the egg comes standard here even though there is a growing trend to make it an add-on. Don't skimp on eggs, guys. In my bowl, the noodles were quite bouncy with lots of pork-infused miso clinging on each noodle and I loved the balance of tender and lean bits on the chashu slices. There was a ton of flavour in every bite and I was happy to finish the broth on this one. $17 is going to sound like a lot for ramen but here we are in the post-pandemic supply chain and a hip West Vancouver neighbourhood.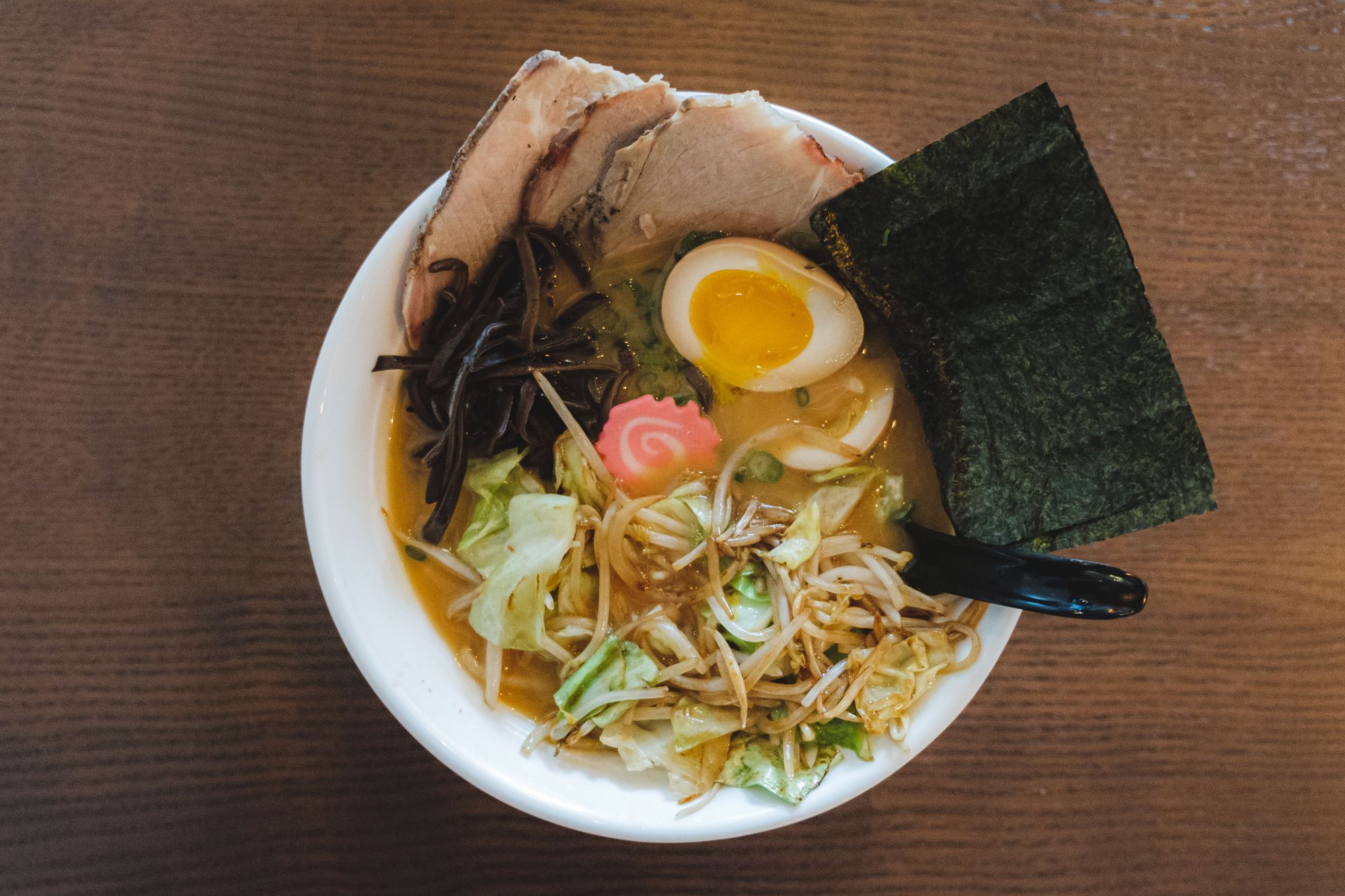 The fish katsu was quite worthy of writing home about too. This was a deep-fried cod, kind of like Japanese-style fish and chips, and was served with a homemade tartar sauce. Like traditional katsu, it came with a side of sesame you could grind up as well as a side cabbage slaw. There was no unlimited quantity of cabbage like you can get at Saku but this was a good slab of fish with thick, flaky chunks that cleaved off onto a fork with ease.
The rice was a bit disappointing as it was quite soggy, so I hope the next time I go I can ask to ensure the rice is cooked with a little less water.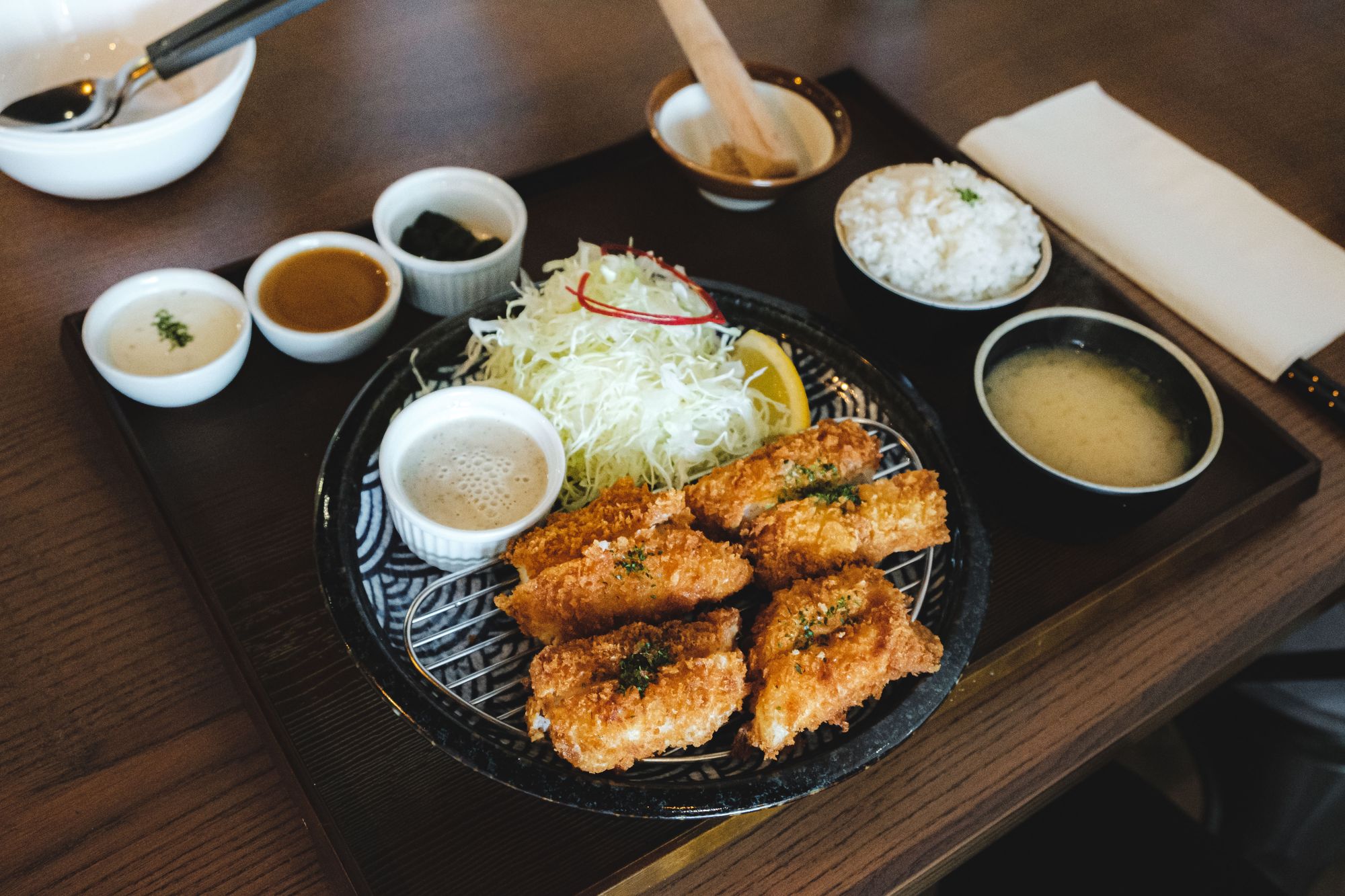 Features:
Tenton Ramen and Katsu takes up residence in the old Backyard Eatery cafe and somehow they've installed a full kitchen in the back. The space is quite inviting with flower ornaments decorating the tables, a staff member's kid's drawings decorating the kitchen area, and of course photos of their own food hanging on the walls. There is a ton of space between tables and for the especially long ones, plastic dividers are available to separate groups. Overall there is seating for about 30 guests.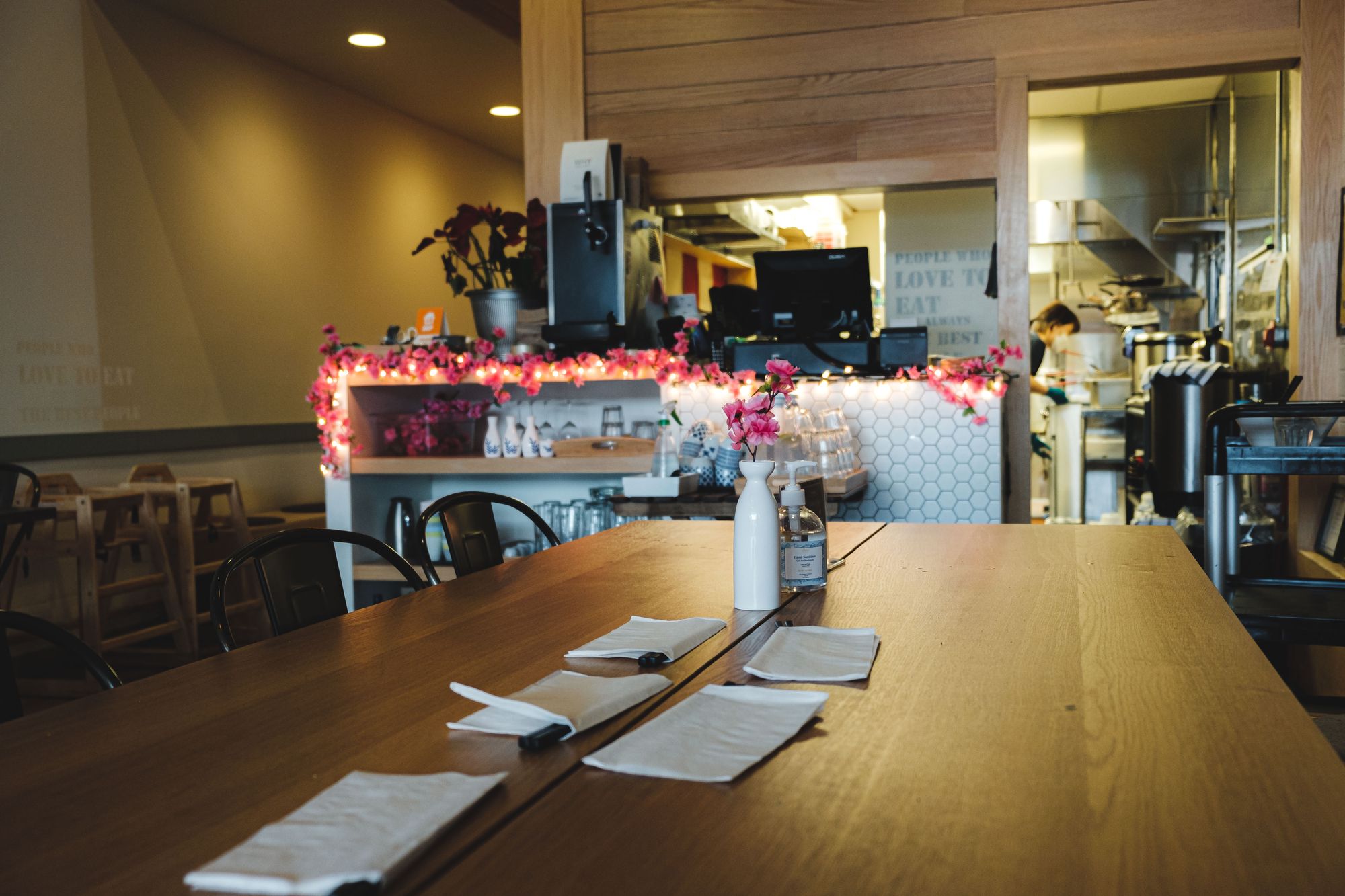 They like to play cover music of popular songs here so it's kind of cool to hear a fresh new take on an old favourite – kind of like you're dining in a new restaurant's take on classic ramen varieties.
Service:
Service was pretty good at Tenton. Unlike really traditional ramen shops where you are meant to get in and get out as fast as possible, you're meant to take your time at Tenton. The food came out about 15 minutes after we ordered and our server even came to check up on us. No reservations were needed for our lunch seating and I'd even think about calling this place the secret ramen shop you don't have to line up for. The cost is obviously trekking out to West Vancouver but if you were going to do something in the area, you could make a day of it by fuelling up at Tenton and leaving satisfied like me.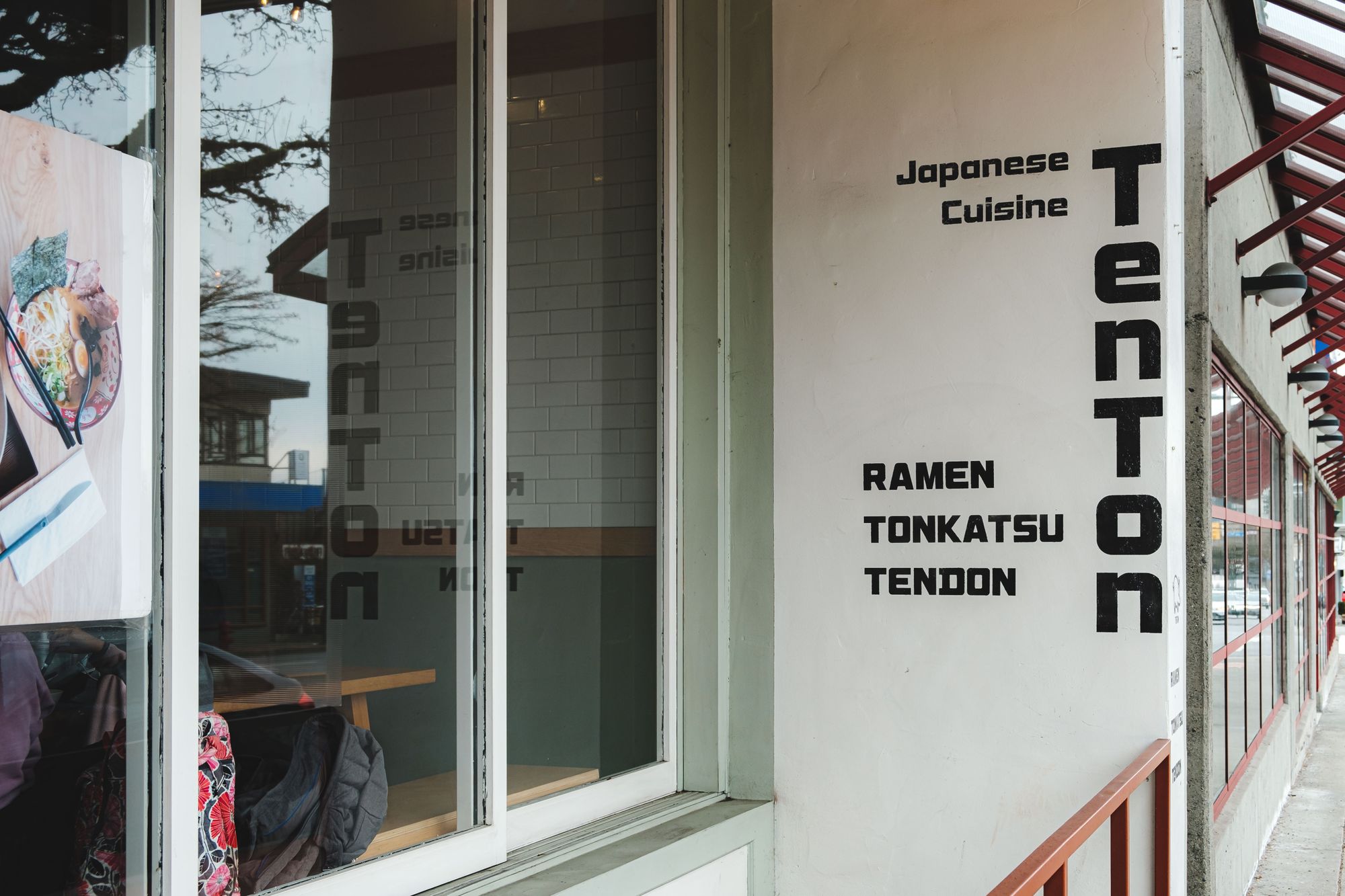 Final Thoughts:
One-liner: Delicious ramen and tonkatsu that hit the savoury notes the way you want to at a Japanese-style restaurant
Highlight: Spicy Miso Ramen
Price per person: $20-$25
Would I go back? Yes.