It's pretty standard for Asian restaurants to have special menus for cultural holidays but Myst takes it up a notch by celebrating Halloween and Fall with a seasonal food and drink menu that matches with the staff decking themselves out in full costume. Last week I had a chance to try out their regular menu as well as the specials and long story short, there is something for everyone at Myst.
Disclosure: This was a media tasting experience. All opinions are my own.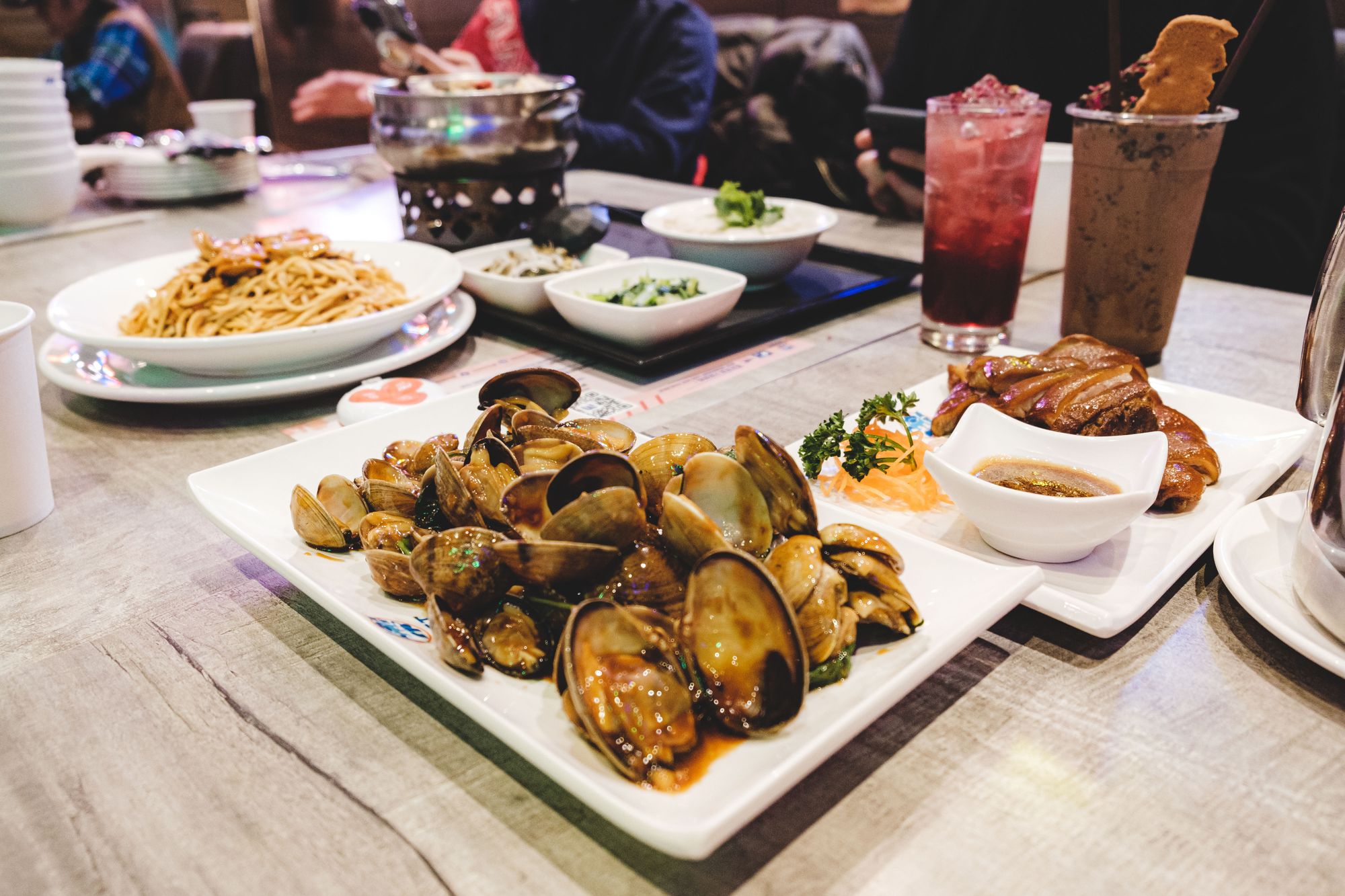 Food and Drink:
The Asians with Appetites gang came here for a Wednesday evening dinner and I had a great taste of the following:
Dracula's Tomb
Nothing About Kiwi
Bloodthirsty Rose
Hakka-Style Pork Knuckles
Clams in Basil Sauce
Stir-Fried E-Fu Noodles with Soy-Braised Abalone
Seasonal Chicken Hot Pot with Chicken, Tofu, Pork Blood, Taiwanese Cabbage, Ginger and Wolf (Goji) Berry
Stinky Tofu
Champion Beef Noodle Soup
Unagi Sticky Rice
Devil's Eye Milk Shaved Ice
Monster Party
We'll start with the signature drinks which for us included the Dracula's Tomb, the Nothing About Kiwi (gin, melon liqueur, matcha, lime, chia seeds), and the Bloodthirsty Rose. The Dracula's Tomb was my favourite out of the three with a smooth, mildly sweet chocolate flavour that had a ton of texture thanks to the chocolate cookie crumb. The Bloodthirsty Rose was a cool play on density with Sprite helping to separate itself from the cranberry juice but didn't have as cool a topping as the Dracula's Tomb. The Nothing About Kiwi had a ton of zing but no kiwi. I think the design here was to make a kiwi-coloured drink but the gin was a very particular taste mixed with matcha. It wasn't my cup of tea but was a creative drink nonetheless.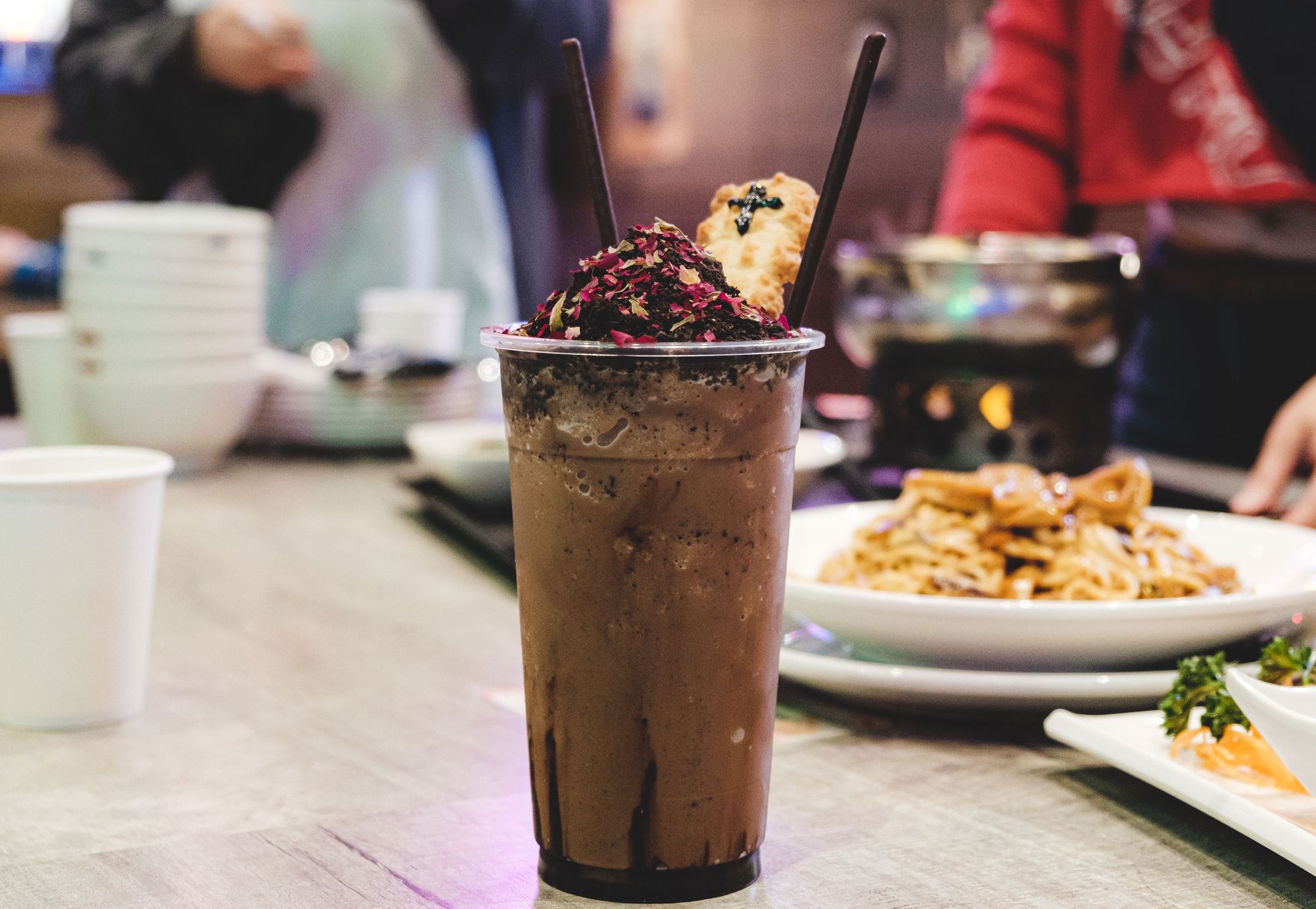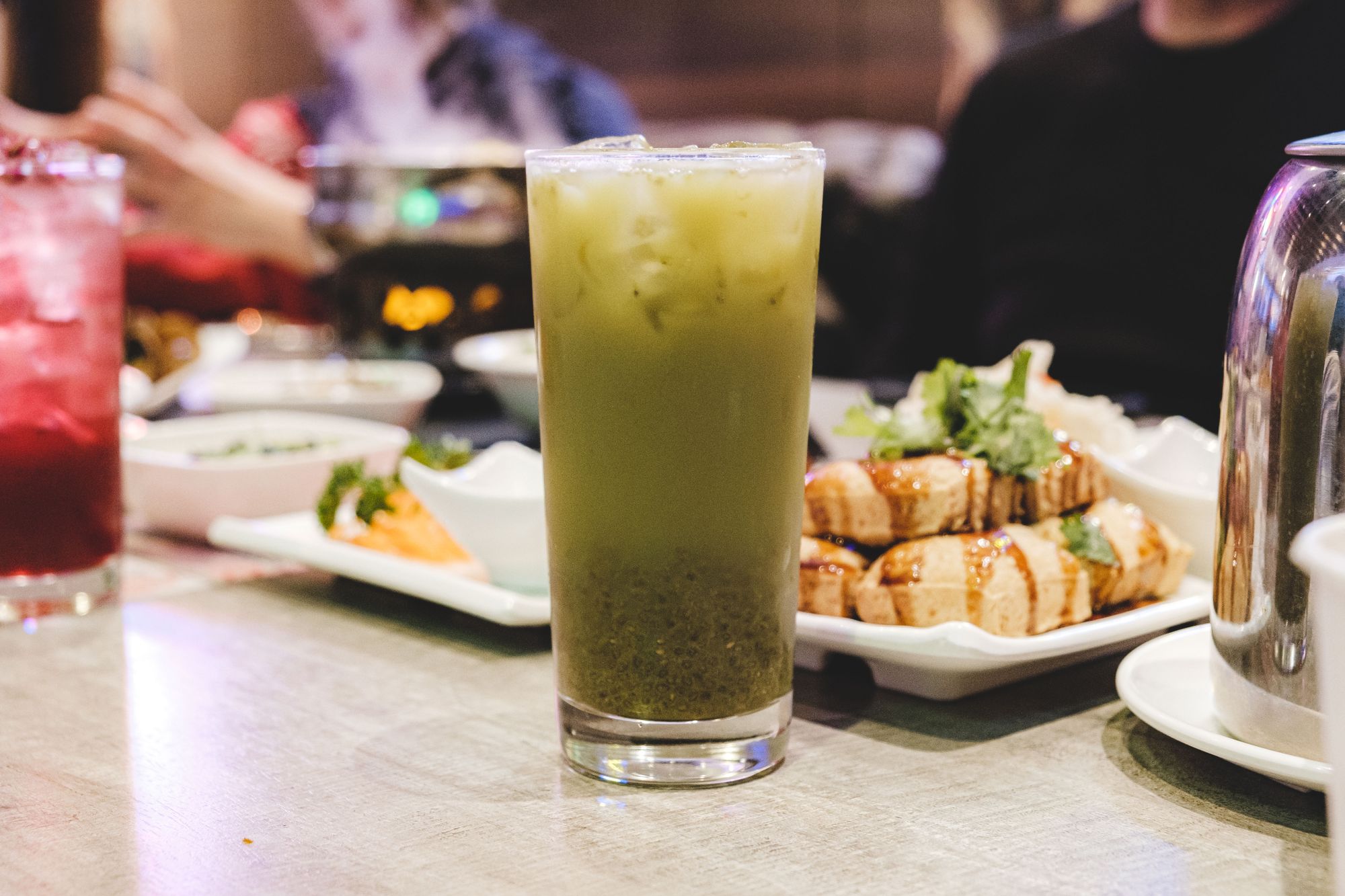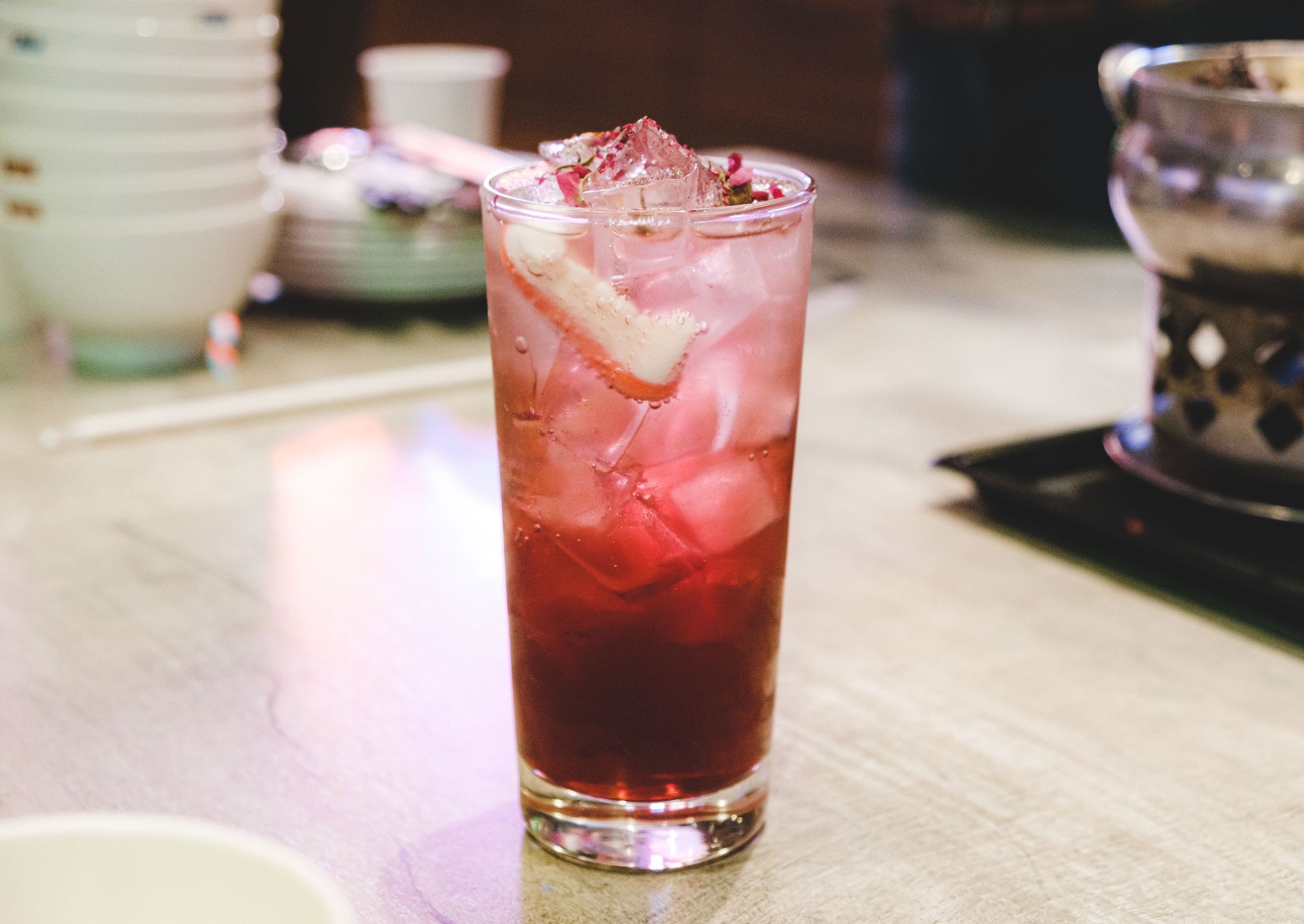 Beyond the drinks, we had a ton of food too. The Hakka-style pork knuckles had a good knob of fatty skin to chew on and a sweet and spicy dip to accompany the knuckles which really made the chewiness a lot tastier.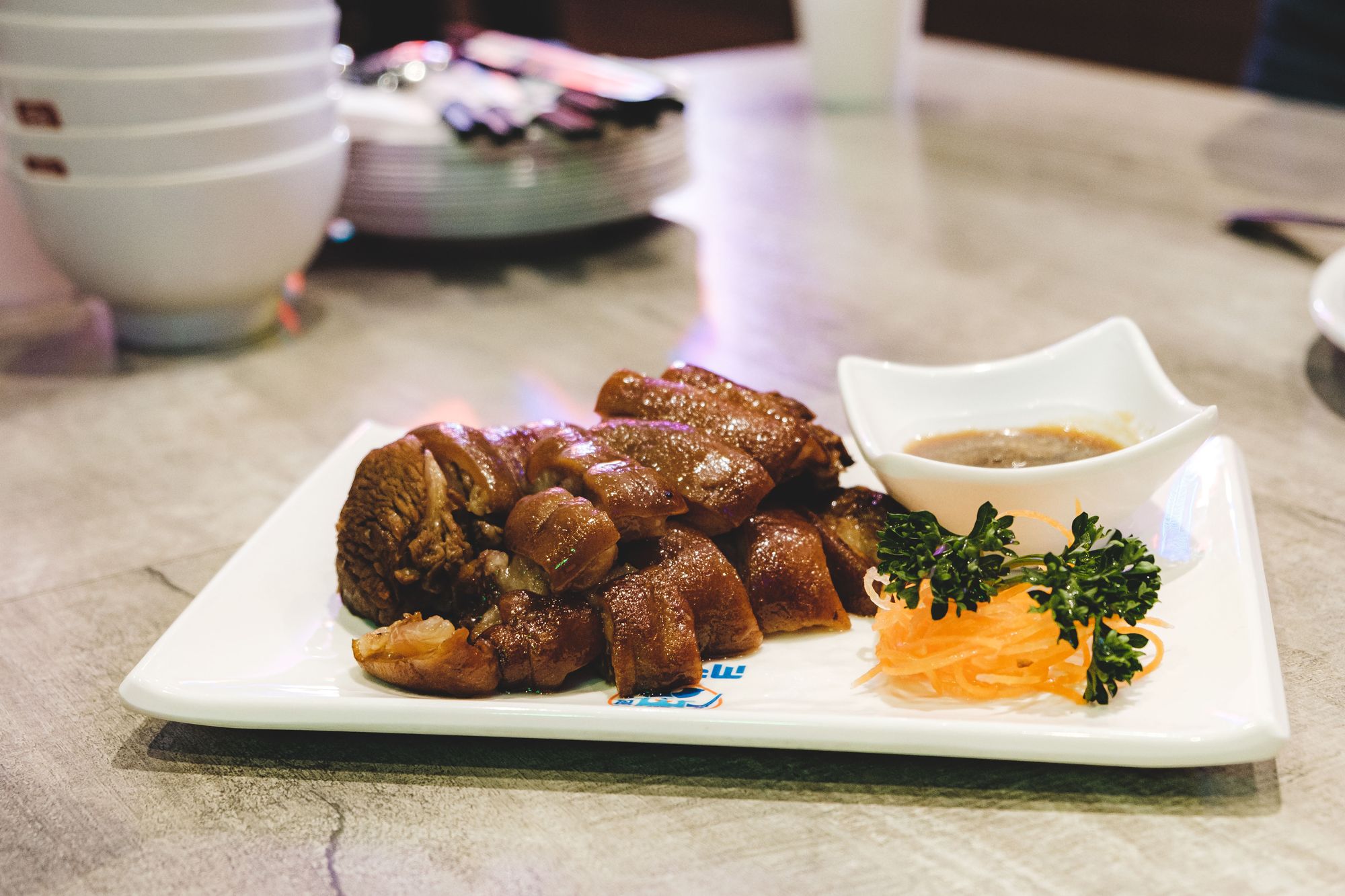 The clams in basil sauce were a pleasant surprise with a good mix of sweet tang and herbiness. You could also order these in a black pepper sauce which would be more of a traditional Chinese take but we felt a little adventurous tonight.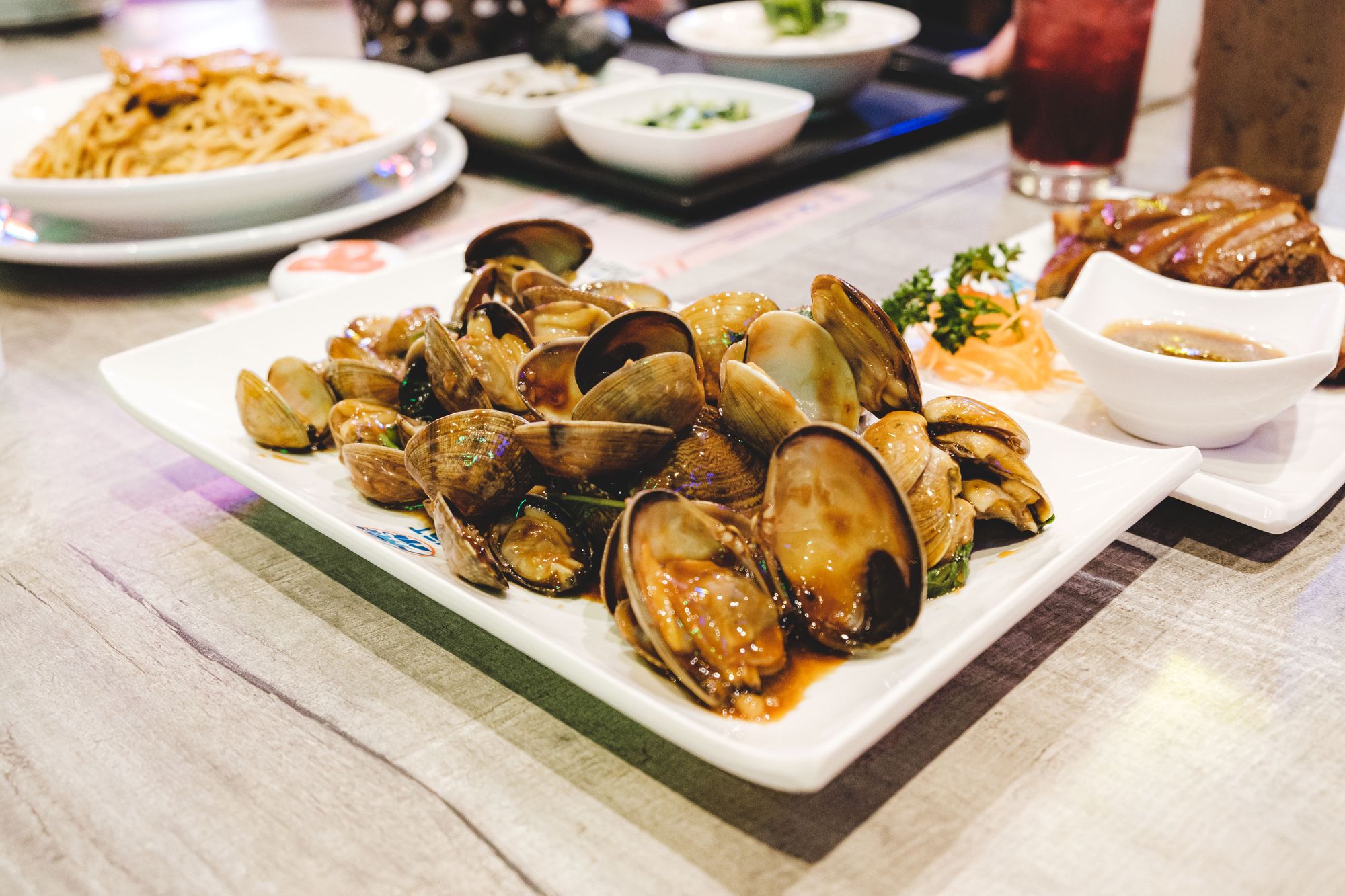 The e-fu noodles (egg noodles) were also done quite well with a satisfying chew on each strand of noodle and a bold abalone flavour that permeated through the dish.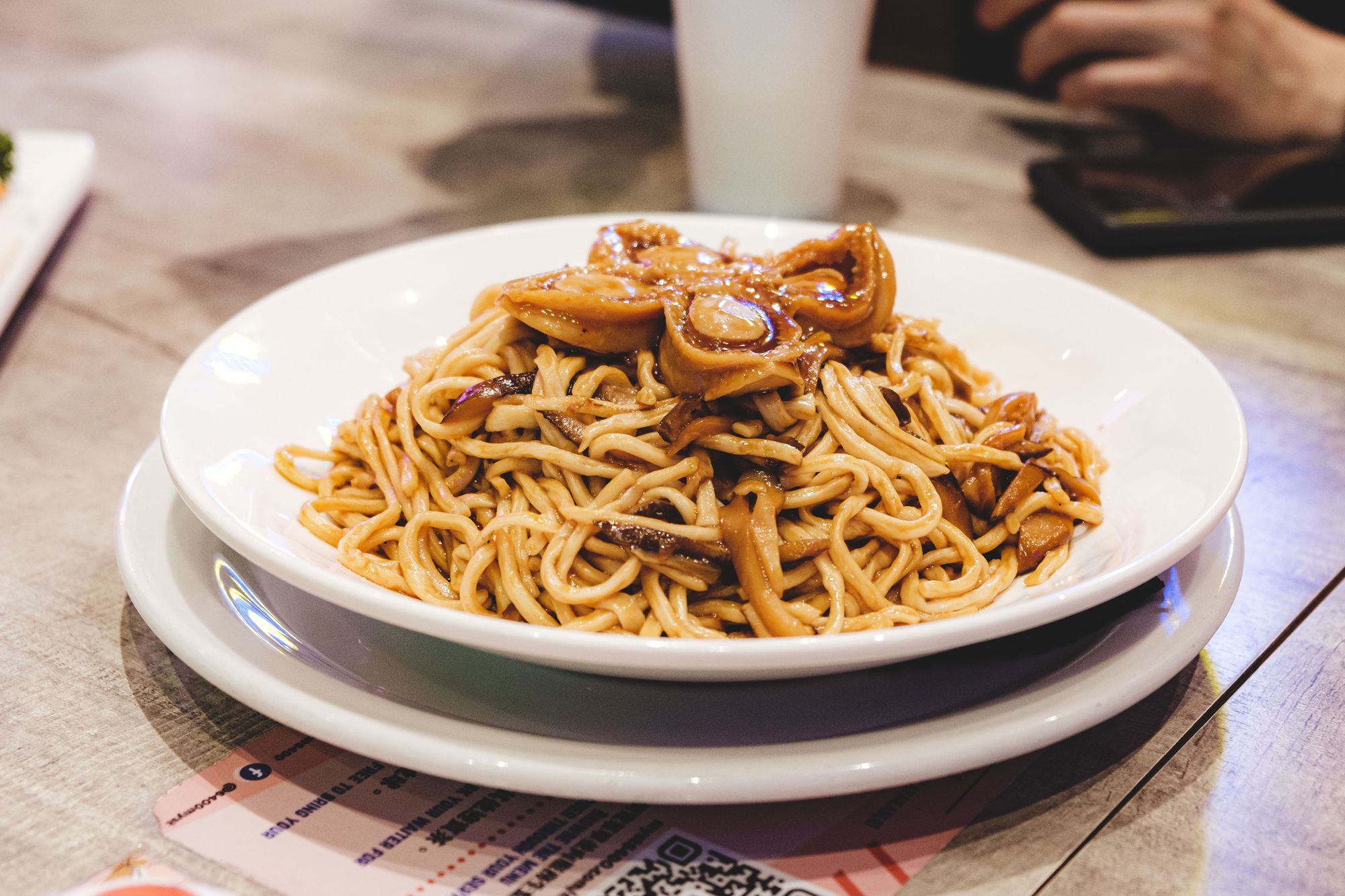 The seasonal chicken hot pot was the homiest dish of them all. Not for the faint of heart, this hot pot includes pork blood rice cake which has a distinctly metallic taste and is meant to be enjoyed in small chunks and submerged with the rest of the soup to give it a savoury flavour. The hot pot was heated individually to remain hot throughout eating it. If you're wondering what's so seasonal about this, it's the inclusion of "goji berry" in the soup. Goji berry in its origin is also known as "wolfberry" which conveniently fits in with Halloween!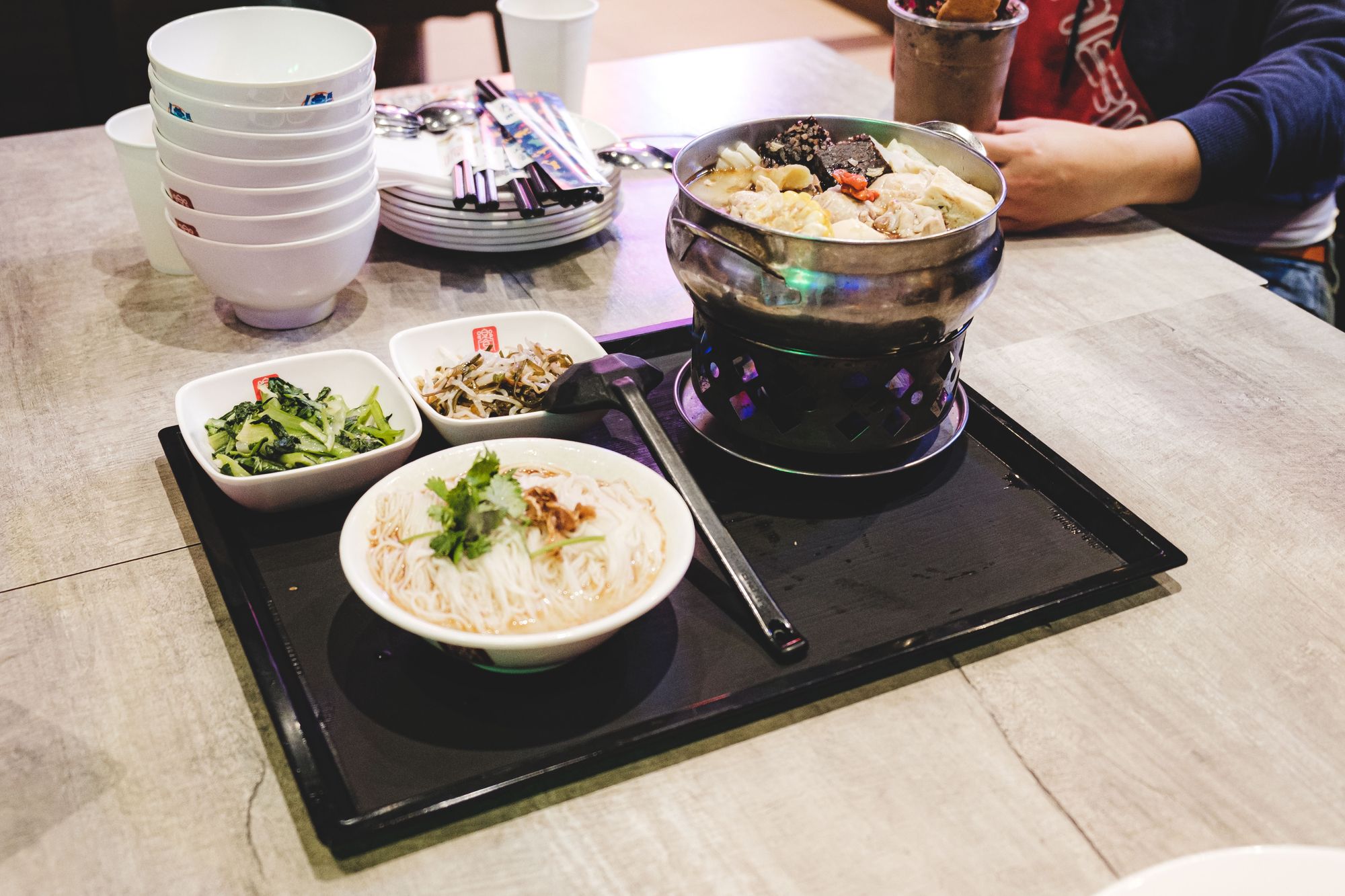 The stinky tofu was standard Taiwanese fare but maybe toned down on the stink level for North American audiences. This was served with a garlic sauce to further enhance how likely it is someone will want to kiss you but is seasonally great for warding off vampires.
The champion beef noodle soup is one of Myst's most famous dishes and it did not disappoint. The beef was extremely tender and the broth had a ton of beefiness to make it enjoyable with the noodles. The vegetables were more of a formality on this item but you really would come to Myst for their beef noodles.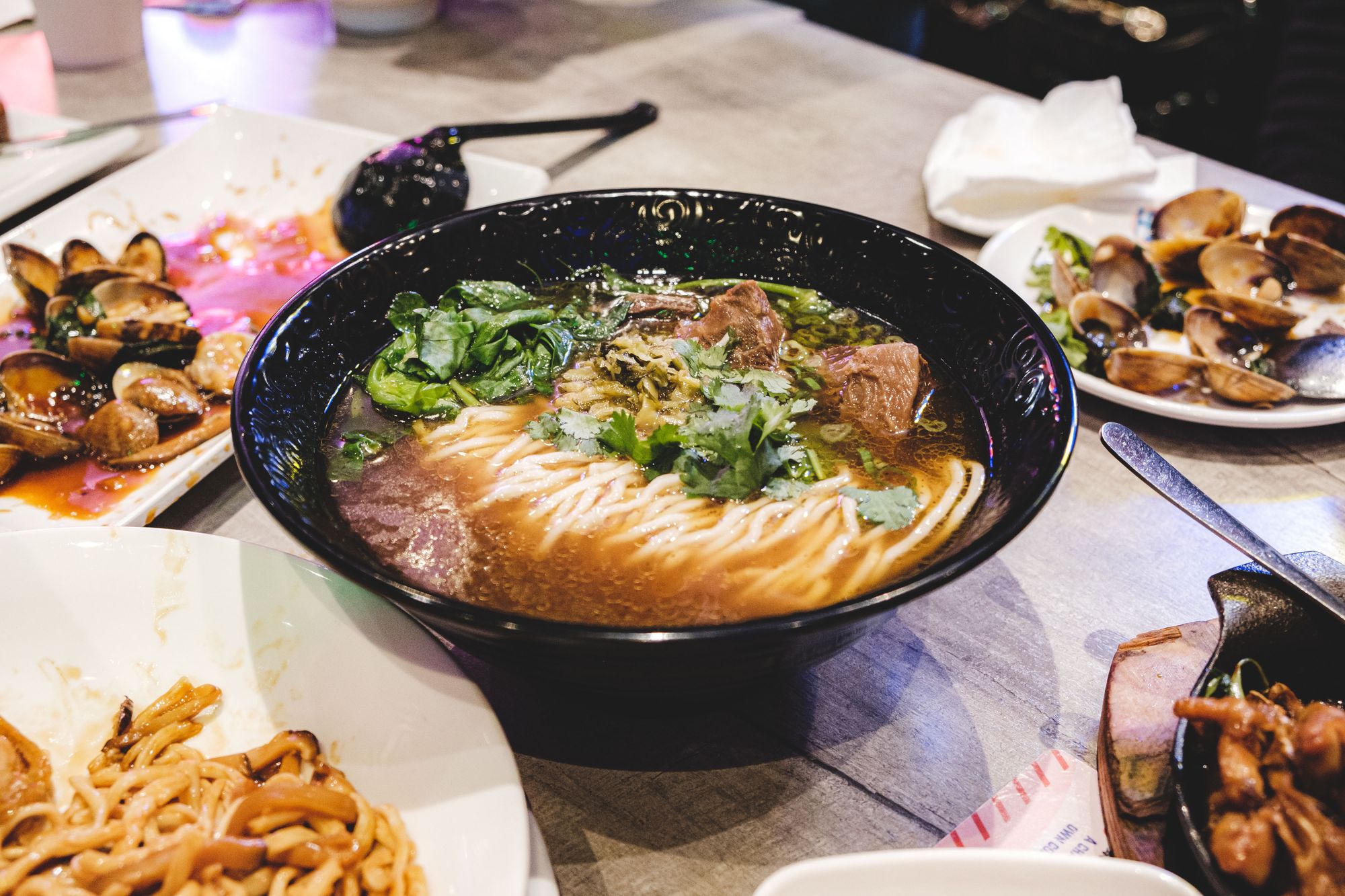 Last but not least for the food we enjoyed the unagi sticky rice which was a huge dim sum-style bamboo container with a bed of sticky rice and marinated eel on top. The rice had a satisfying glutinous chew that easily combined with the melting unagi, leaving me wanting to scrape up the last remaining pieces. This was a great demonstration of creativity from the Myst team to differentiate it from traditional Taiwanese menus.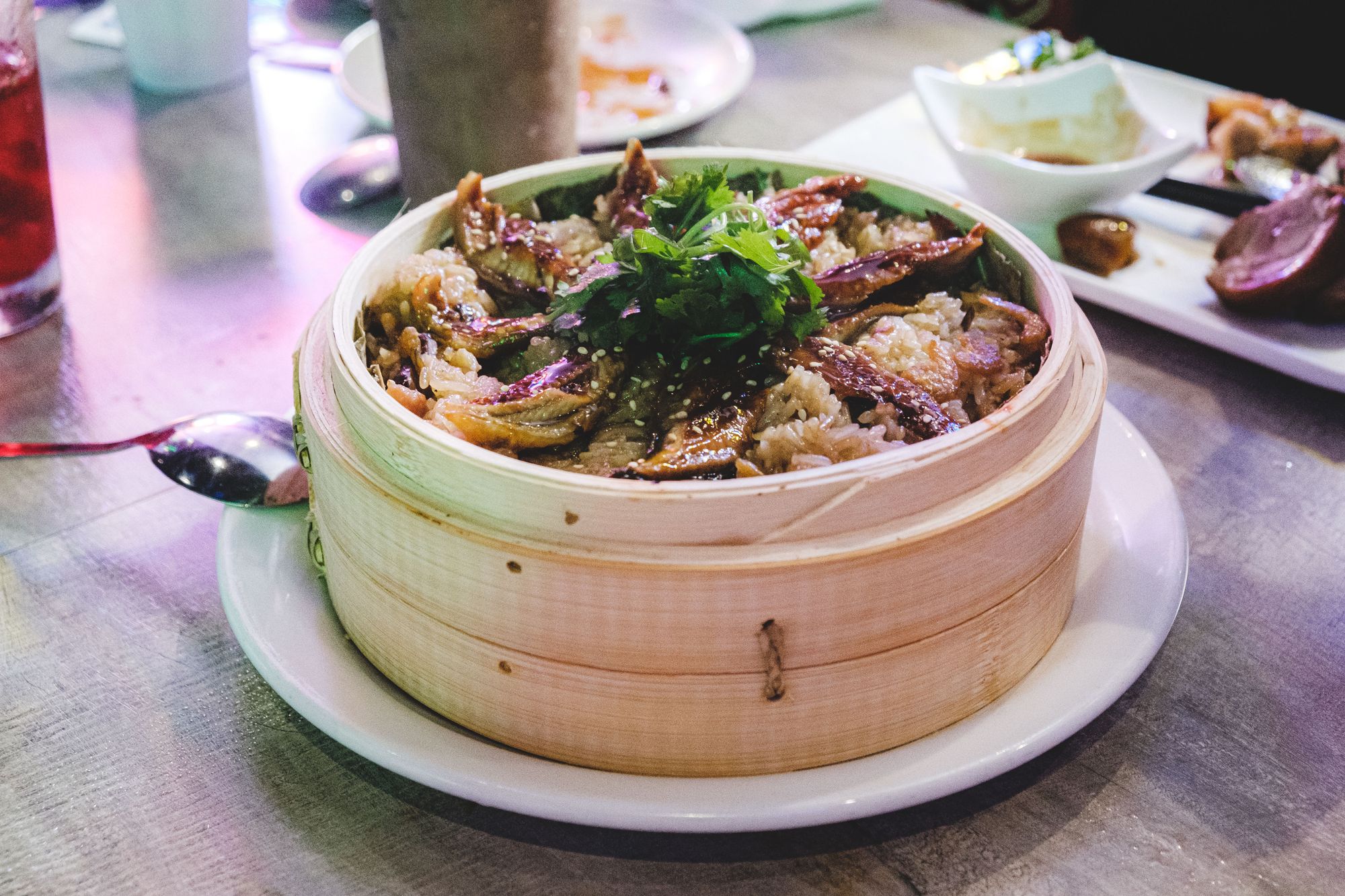 Moving on to dessert, first up was the devil's eye milk shaved ice. This was a classic spin on Taiwanese shaved ice where the ice is more of a vanilla-flavoured shaved cream. To make this a little spookier, the team added strawberry jam, pearls, and honey cookies to the mix, and added a candy eye pupil to the top of the ice cream. Not huge changes I admit, but seasonally aware and I'm here for the little details.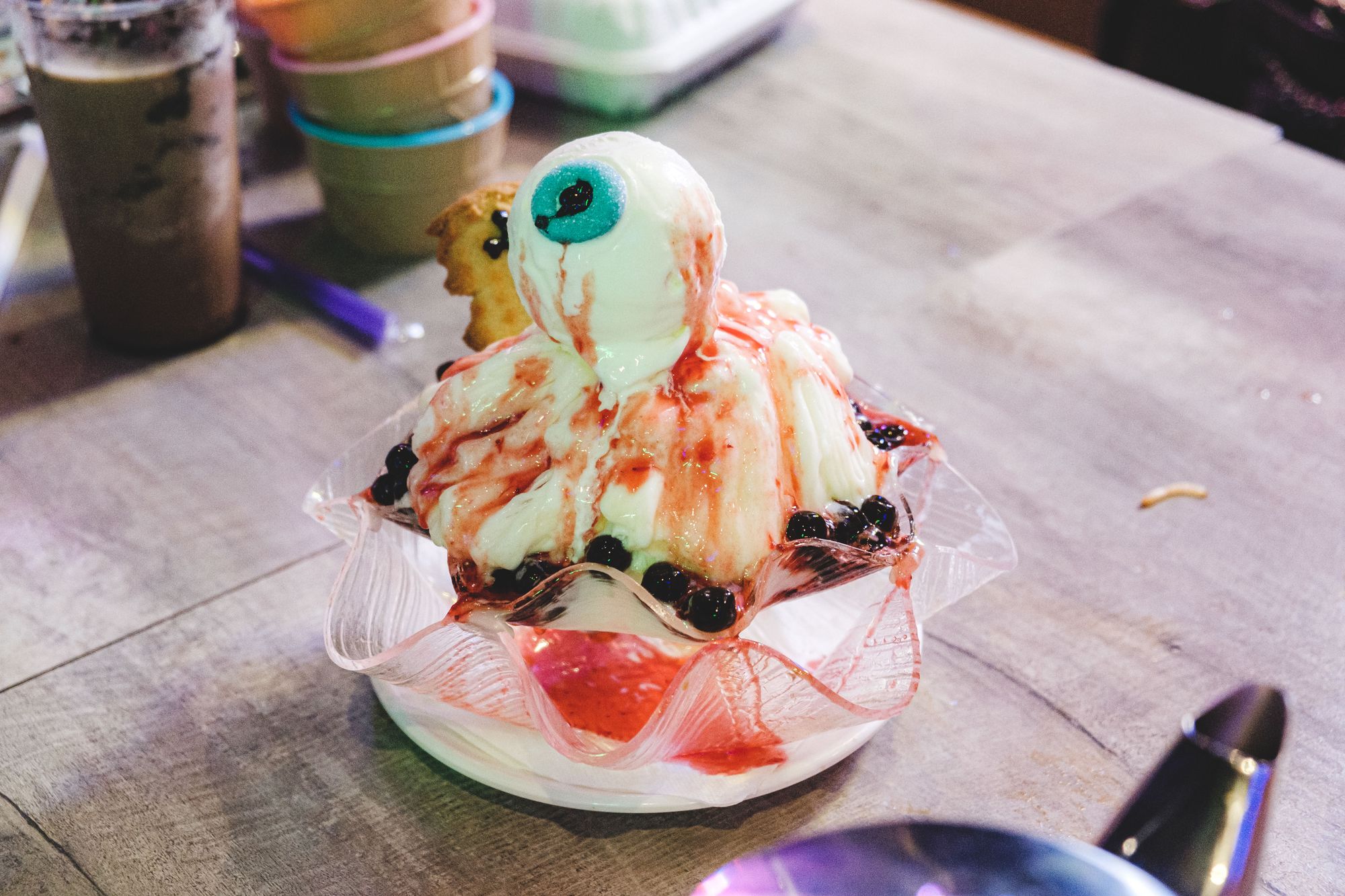 Our other dessert was the monster party which was a cute presentation of matcha and mango gelato served with pearls, chocolate, and oreo crunch. Like the shaved ice, this wasn't a monumental change in how gelato might be served, but the little details like the eyes and hat for the monsters are small details that yield a ton of joy when being presented with this dessert.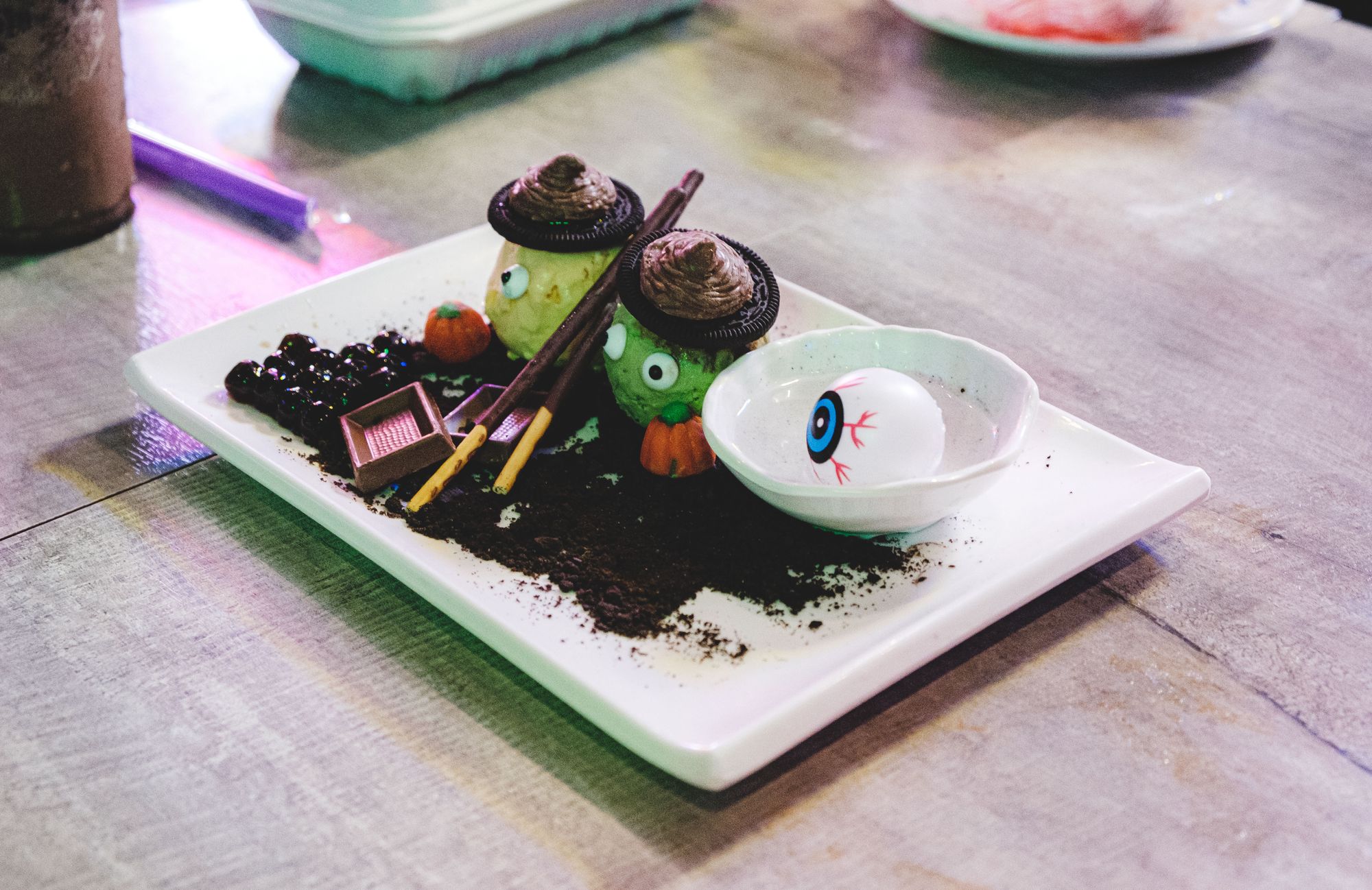 Features:
Myst is a vibrant restaurant in Burnaby, situated between the Metrotown and Highgate neighbourhoods. Inside you'll find a brightly-lit restaurant with colourful accents and modular table sizes and booths. The staff were all dressed up for Halloween which added a ton of excitement to the ambiance and there looked to be seating for about 100 guests. Service was requested through a button on the table, which reminded me of many traditional Korean restaurants.
Final Thoughts:
One-liner: Traditional and seasonal Taiwanese fare that promises an advancing menu for every visit
Highlight: Champion Beef Noodle Soup
Price per person: $20-$35
Would I go back? Yes.