The price of specialty coffee and tea is no joke in Vancouver. On average you can expect to spend $6-10 for a drink so I'm on the hunt for the ones that are worth it. For today's research, I found myself drawn over to Paragon Tea Room which has opened at a new address in the Cambie Village of Vancouver. I have seen the endless influencers marketing this space, but on the word of my own dollars, I think they're right. Paragon is doing something special and making tea a really enjoyable experience and maybe more importantly – a vibe.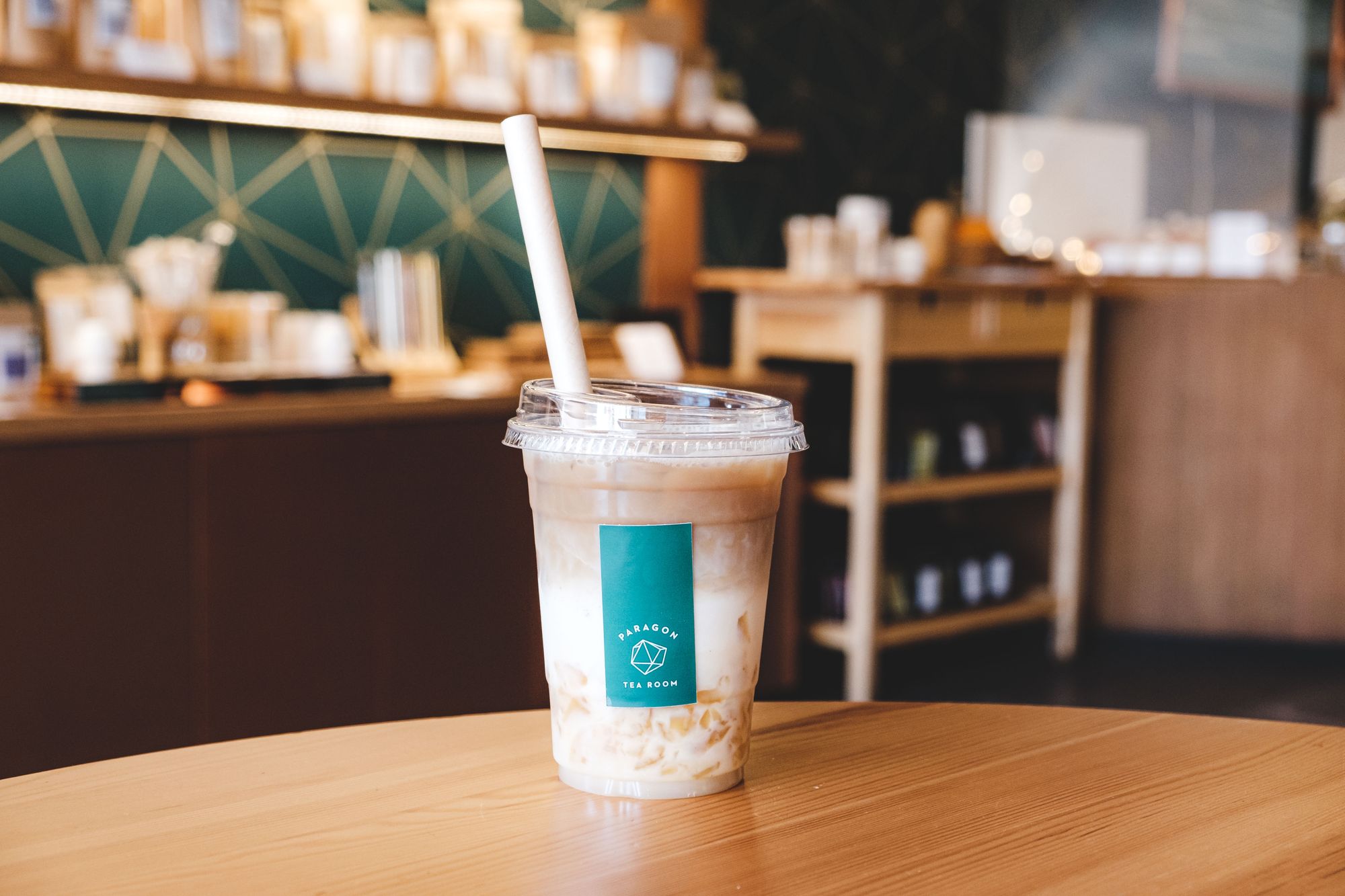 Food and Drink:
Team Tastic came here for a weekend tea session and I had a great taste of the following:
Hojicha Oat with Jasmine Jelly ($6.20 + $0.70)
Salted Kinako Genmaicha Oat (~$8)
Matcha White Chocolate Cookie (~$4)
The hojicha oat is one of Paragon's signature drinks so I had to try it. The real power of this drink is how intense the roasted green tea (brewed through Tea'spresso) is and how it penetrates through the oat mylk and ice. I opted for the default 30% sweetness and think this is a happy balance for most people. Because I came before 12pm though, I couldn't get pearls and could only get jasmine agar jelly. No qualms though because the tea flavour in the jasmine was an intense floral experience that tasted healthier than any other type of jelly I've had in a bubble tea. Comparing this to a classic milk tea these days would put Paragon on top in terms of flavour and value when you consider any artisanal bubble tea these days will easily top $8.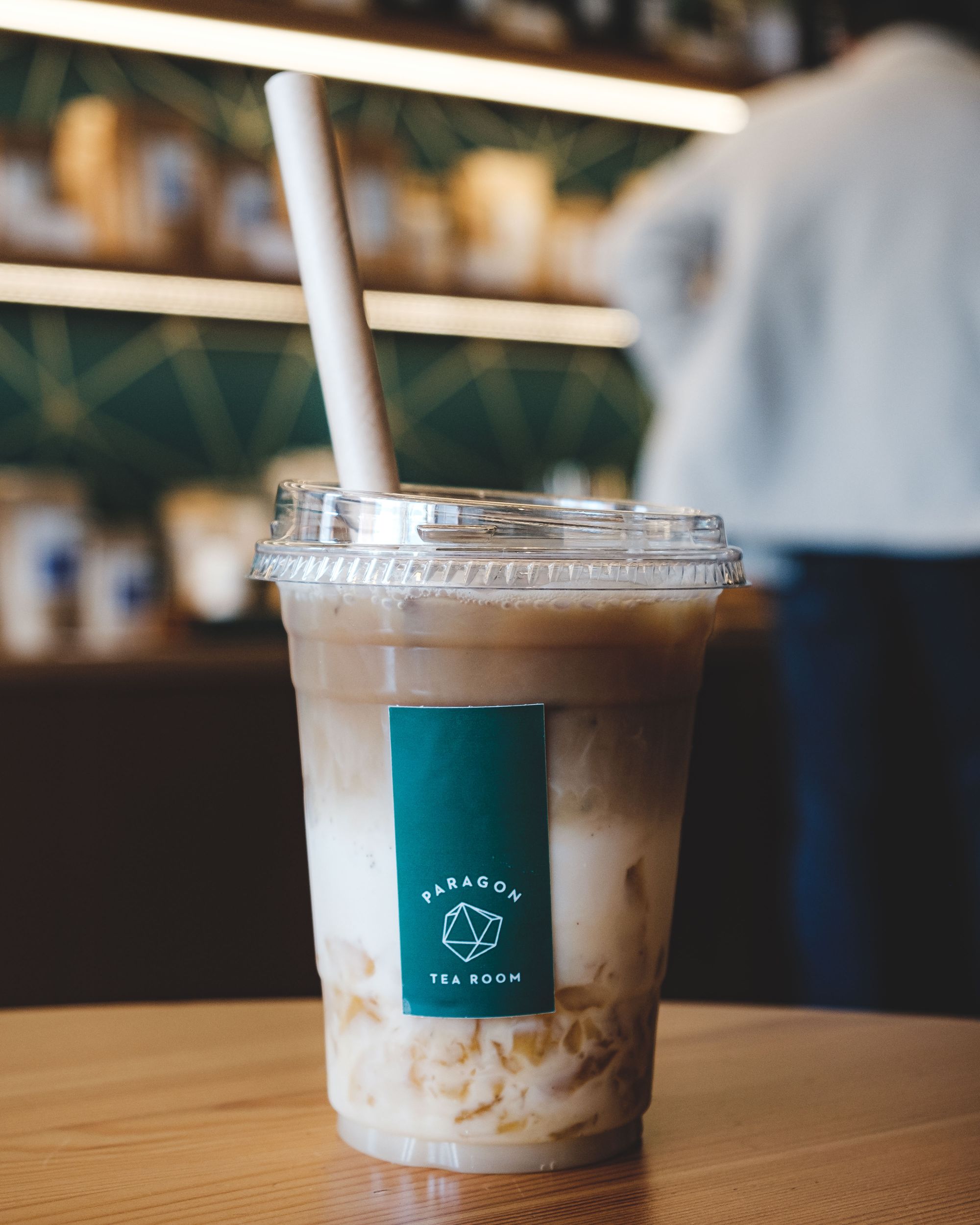 The salted kinako genmaicha oat is a seasonal treat that's just come out a couple of weeks ago and man does this redefine how cool tea drinks can be. The kinako brown sugar rim is rimmed on both the inside and outside of the cup meaning you can prep your palate with a lick kinako brown sugar before drinking which will infuse more kinako brown sugar into the brown rice green tea (genmaicha) which you slurp up. As such, there is no control on the sweetness level of this drink but the default sweetness should be good for most people. The actual genmaicha, just like the hojicha oat, had a punch of intense brown rice green tea flavour naturally pressed like an espresso using a Tea'spresso machine and now I'm really interested in how I can homebrew this myself.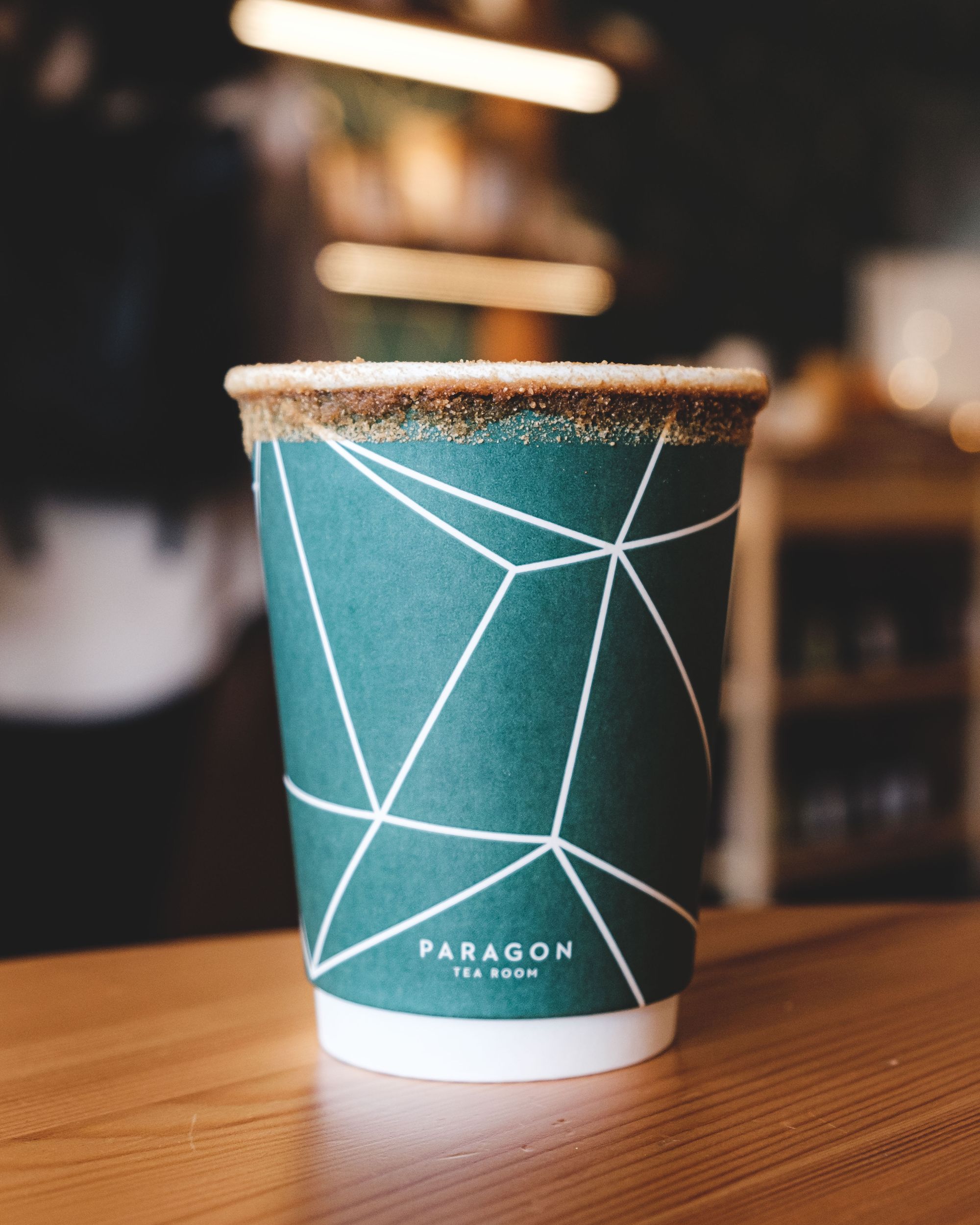 To round out the teas, I also enjoyed a matcha white chocolate cookie. These are actually made by a company called Haisai which takes the Paragon baking matcha powder and loads the cookie with Callebaut's white chocolate chunks and the end result is a very chewy and sweet cookie that is balanced by the bitter matcha. I really enjoyed this experience but do keep in mind the sweetness on this cookie is relatively much higher than the drinks.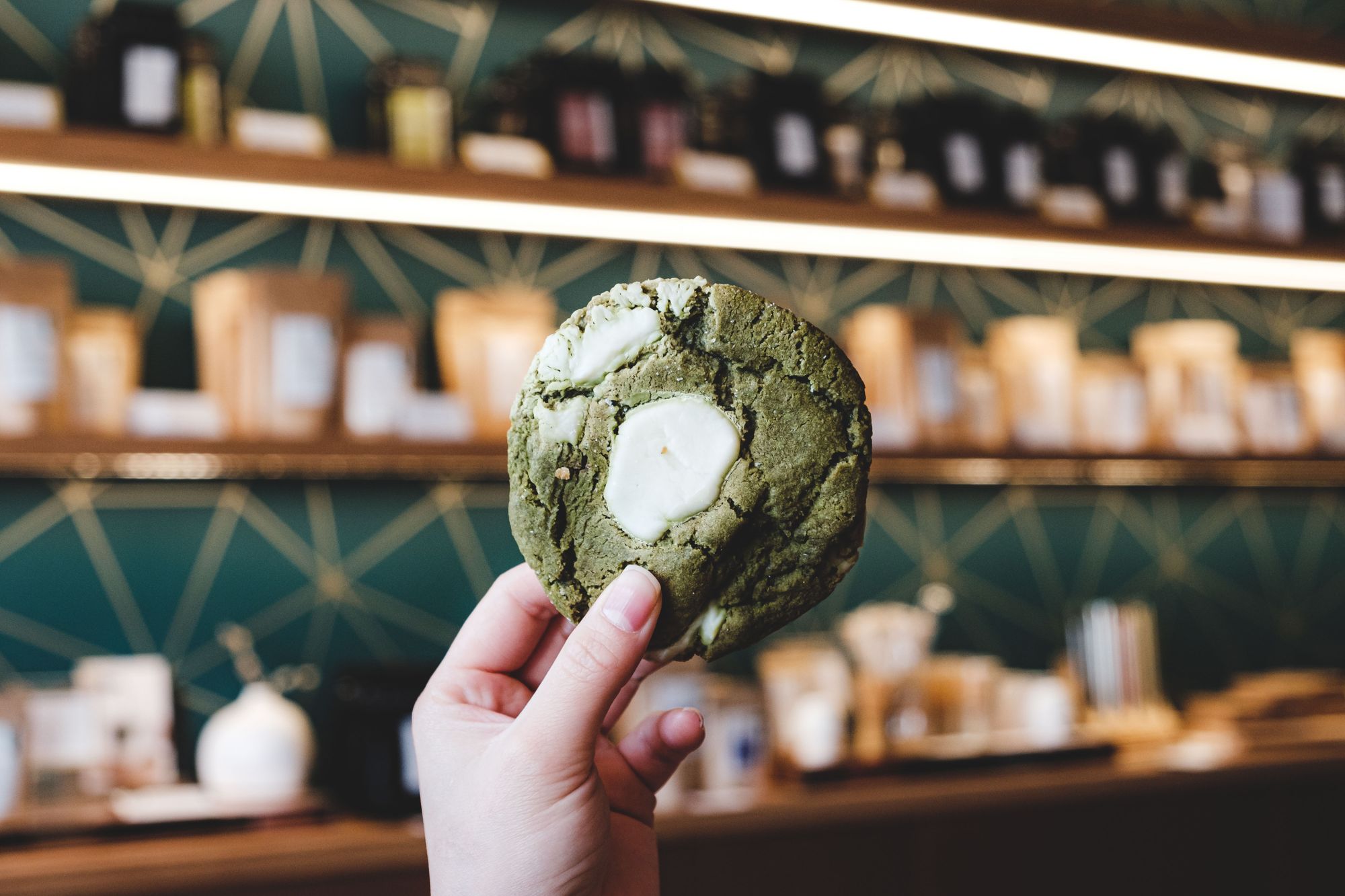 Features:
The biggest key feature of Paragon is the vibe in here. The decor is understated by effective. A few round tables line the side of the narrow lounge opposite from the wall of loose leaf teas you can buy to bring the magic home. The deep green and polygonal patterns on the wall made the place feel extra fancy to me. Like a good cafe, there is also a couch and coffee table at the front for you to get cozy with a friend and catch up on good times. It's small though. Maybe 8 people get to have seats here. I think all orders are assumed to be to go unless otherwise specified.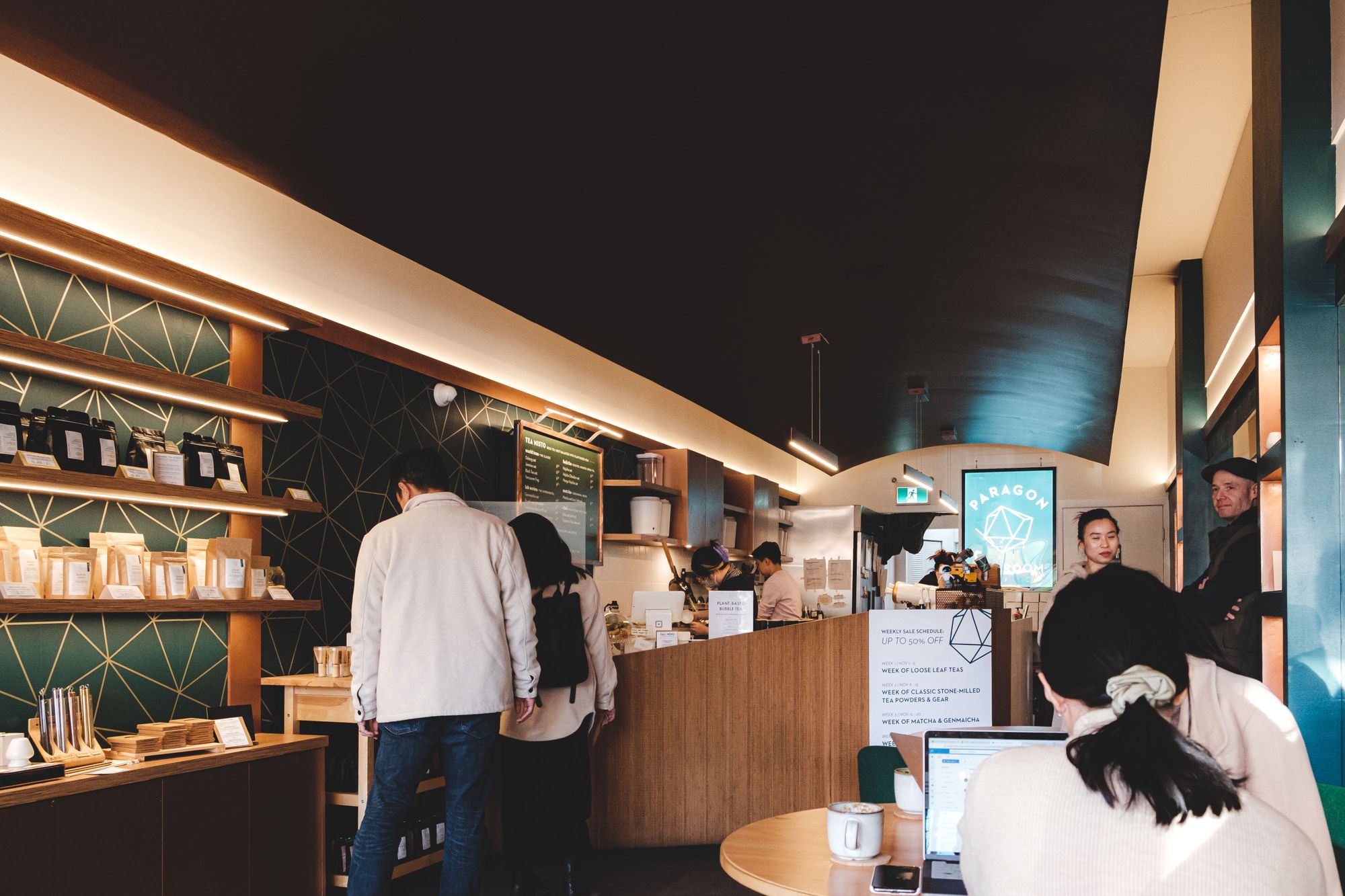 Service:
Service was really good at Paragon. It's a counter-service shop so you place and pay for your order prior to finding a seat or waiting on the side. The staff didn't ask us if we were staying or doing takeaway so we ended up with paper and plastic cups which kind of sucks but it's just something to be aware of because it's so tiny so they naturally assume most orders are to go. No slight though. The staff are really friendly. As we stood staring at the menu, they saw the dumb looks on our faces and asked if it was our first time before introducing us to how the menu works, how the tea is pressed, and what the most popular items were.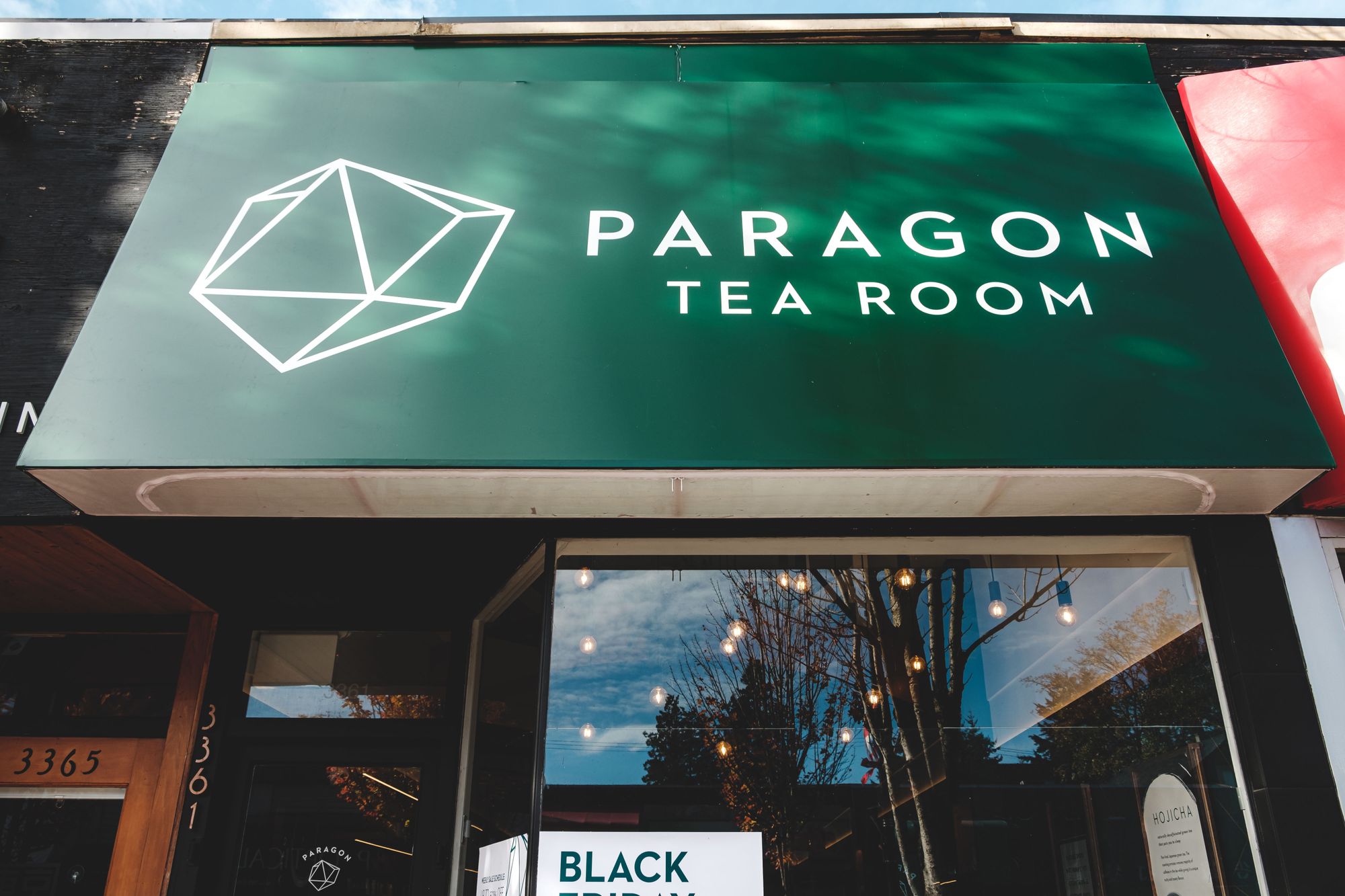 Final Thoughts:
One-liner: The coziest of tea room vibes with drinks that punch a ton of tea flavour in mouth, body, and feel
Highlight: Salted Kinako Genmaicha Oat Drink
Price per person: $8-$13
Would I go back? Yes.