Prepare to embark on a gastronomic adventure with the latest addition to the illustrious restaurant family that brought us beloved establishments like Suika, Kingyo, Rajio, Raisu, and Takenaka. Say hello to New Fuji, where culinary hits await at every turn. Nestled in the same neighbourhood as Michelin-starred AnnaLena, this new eatery has already captured the attention of food enthusiasts since its recent opening just a couple of weeks ago.
What sets New Fuji apart is its tantalizing menu, which offers a delightful fusion of flavors and culinary techniques. However, the true star of the show lies in their unique addition — the robata grill. Unlike traditional Japanese charcoal cooking methods, the robata grill at New Fuji boasts a wide, flat open fireplace that adds a touch of elegance to the dining experience. Needless to say, I was filled with excitement as I stepped foot into this culinary haven, eager to see how things would unfold.
Food:
Team Do came here for an early Father's Day dinner and I had a great taste of the following:
Flambéed Truffle Edamame ($8)
Fluffy "Rare" Unagi Omelette ($12)
Chicken Dashi Karaage ($14)
Duck Breast Nigiri ($6 each)
Abalone Kamameshi Rice ($24)
Miso-Marinated Salmon ($12)
Dashi-Butter Scallop ($5 each)
Wagyu Beef Shabu Shabu Udon ($38)
Uni Tomato Cream Yakiudon ($24)
Strawberry Daifuku ($10)
Tiramisu Parfait ($10)
The Flambéed Truffle Edamame was edamame like I've never had before. Eating this started with an aromatic experience that ended with a satisfying pop of the bean in between my truffle butter-charred teeth. This is a great appetizer for $8 that lasts the entire meal and is a must-order on every visit.
The Fluffy "Rare" Unagi Omelette gets the "rare" moniker because it's an extra silky consistency of egg that's seen enough egg to jiggle down your throat without feeling like a bodybuilder blending in raw egg whites into their diet. This one made me feel like whipping out the frying pan myself to try at home.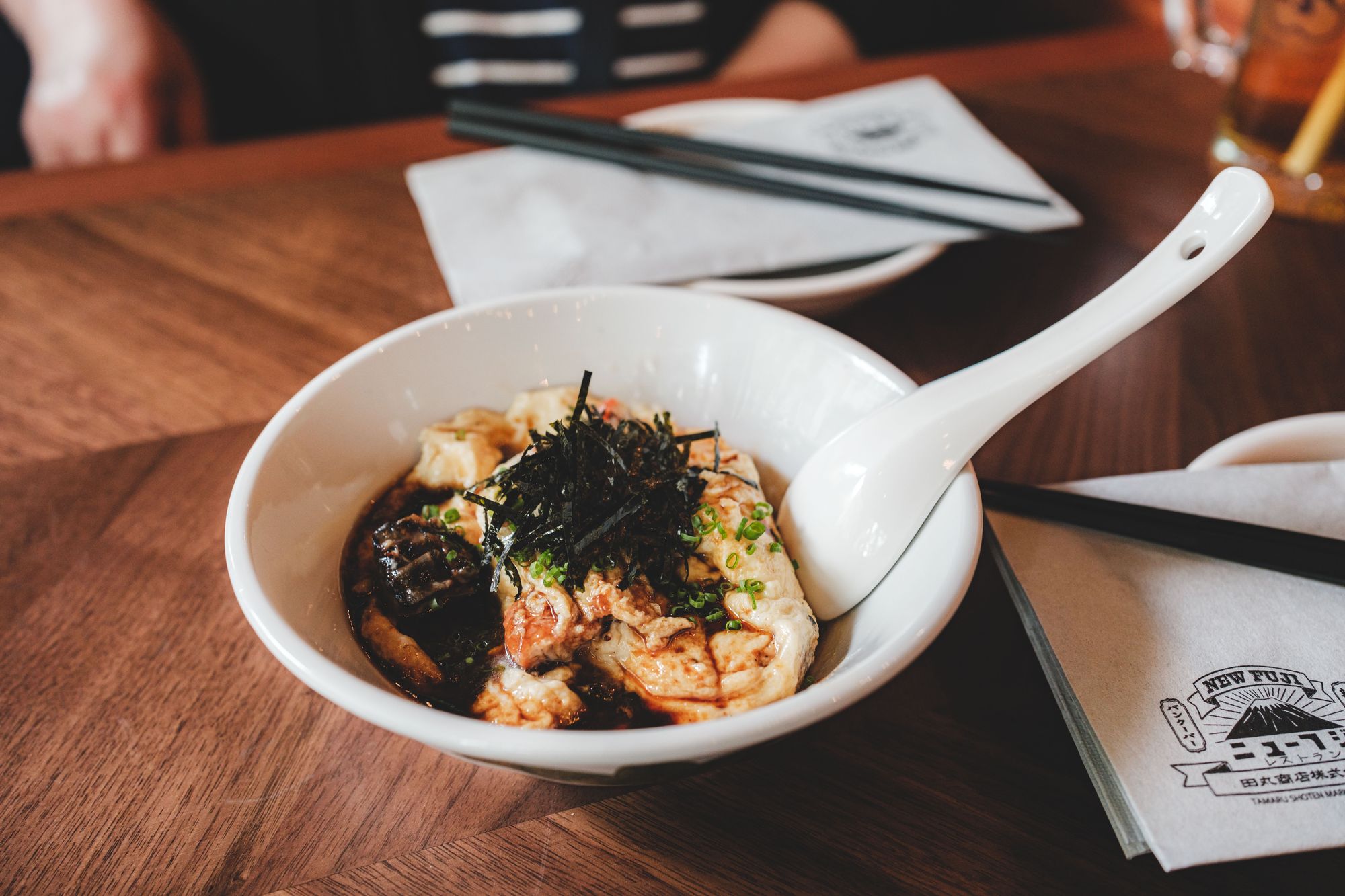 The Chicken Dashi Karaage was the ever-classic izakaya food but with a twist. This one had a dashi-soy batter, so in addition to tasting like bread, the batter had a salty-savoury blend to it. You'll also notice in the picture that the pieces are huge so you'll get a lot of juicy chicken in each bite.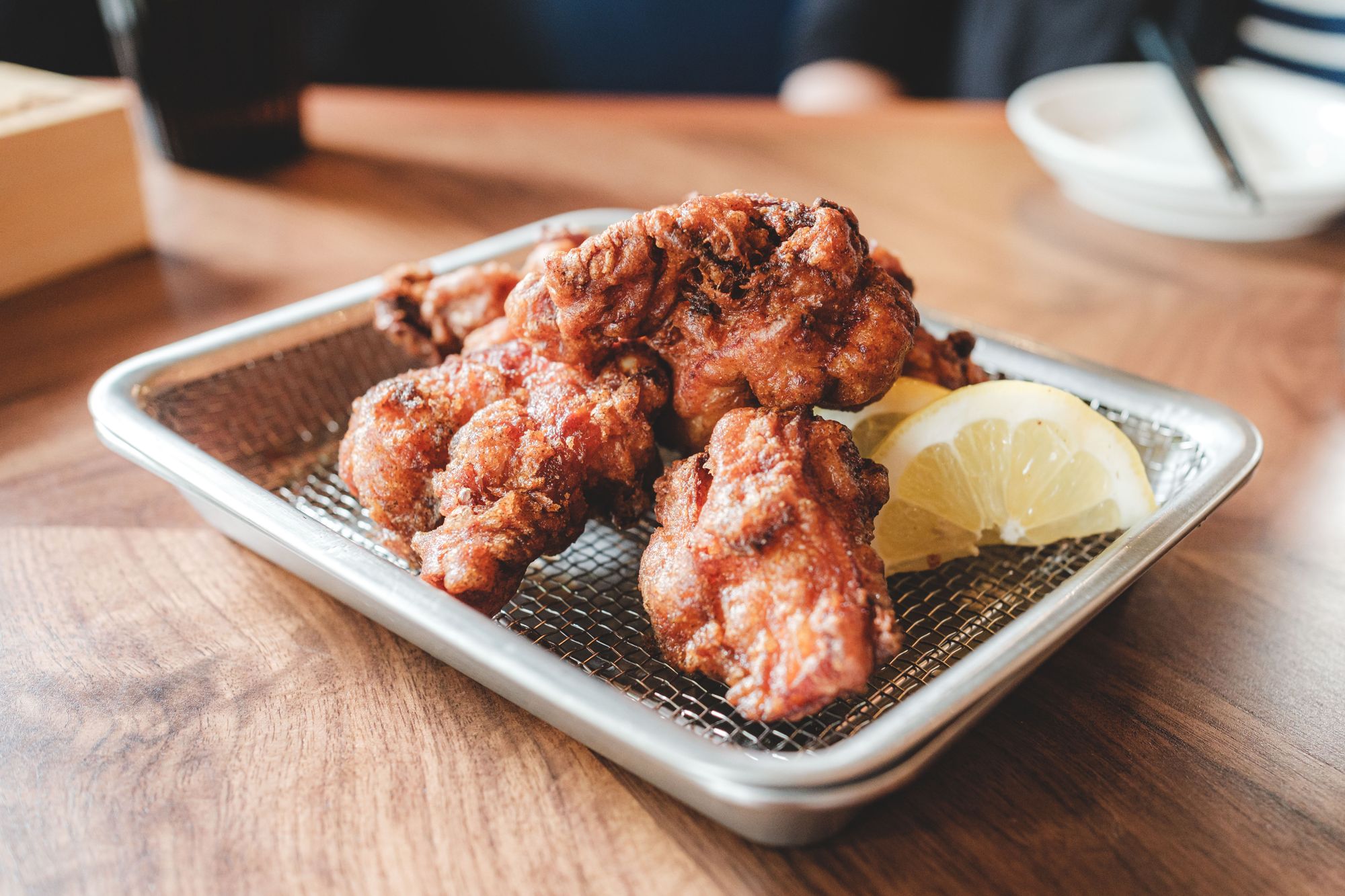 The Duck Breast Nigiri was my attempt at getting my mom who doesn't do fish to love sushi. Unfortunately, the duck breast served medium was a little hard to chew down and the rice basically broke apart in my chopsticks. I've seen other reviews where the rice fell apart so I'm hoping the stickiness gets better over time.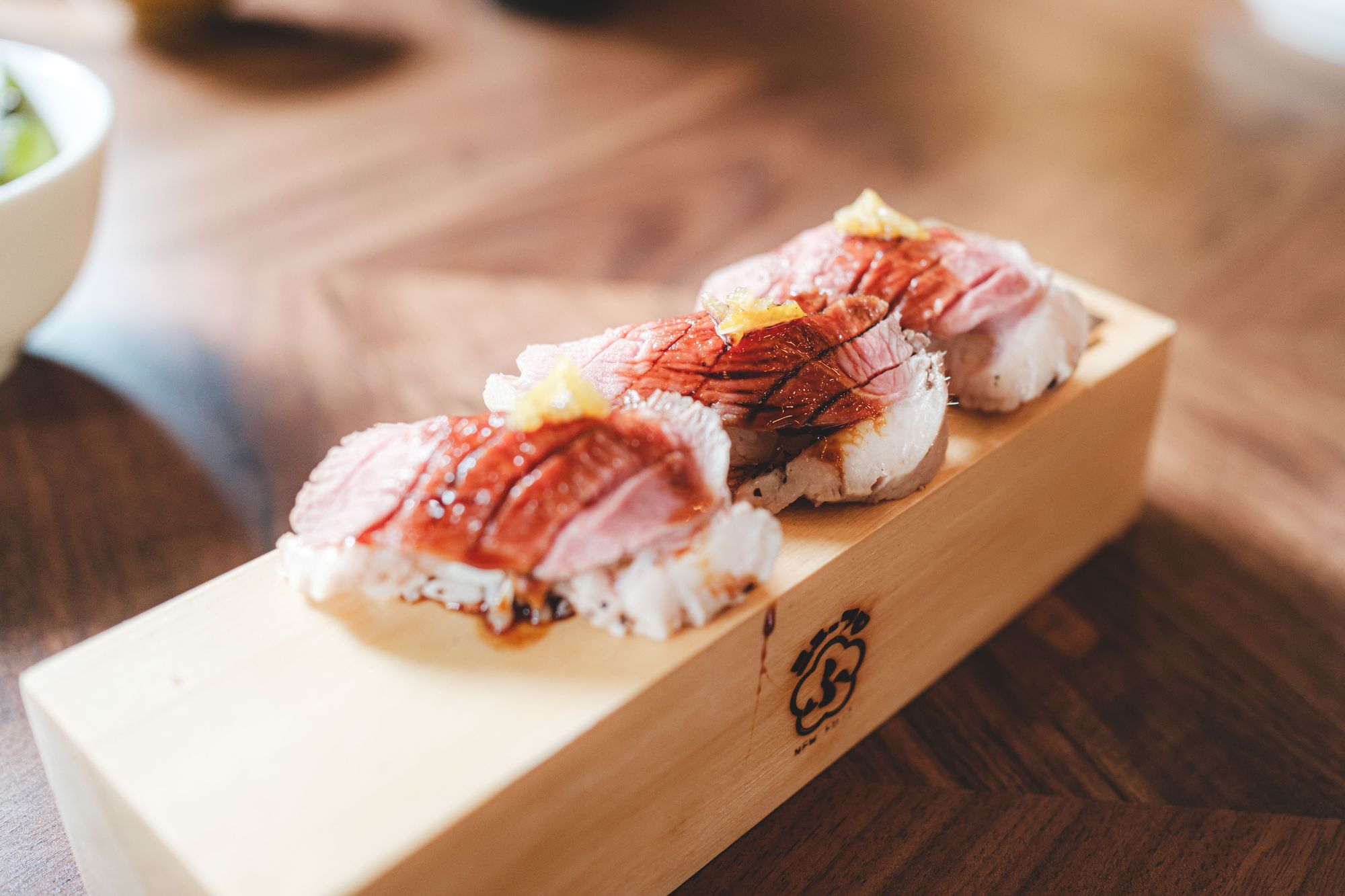 Next up was the Abalone Kamameshi Rice. This arrived at the table and the server flipped over an hourglass, telling us we'd have to wait for all the flavours to mix together before opening. It was kinda cool having this sit on the table because it added so much anticipation in between all the other dishes arriving. More on this later.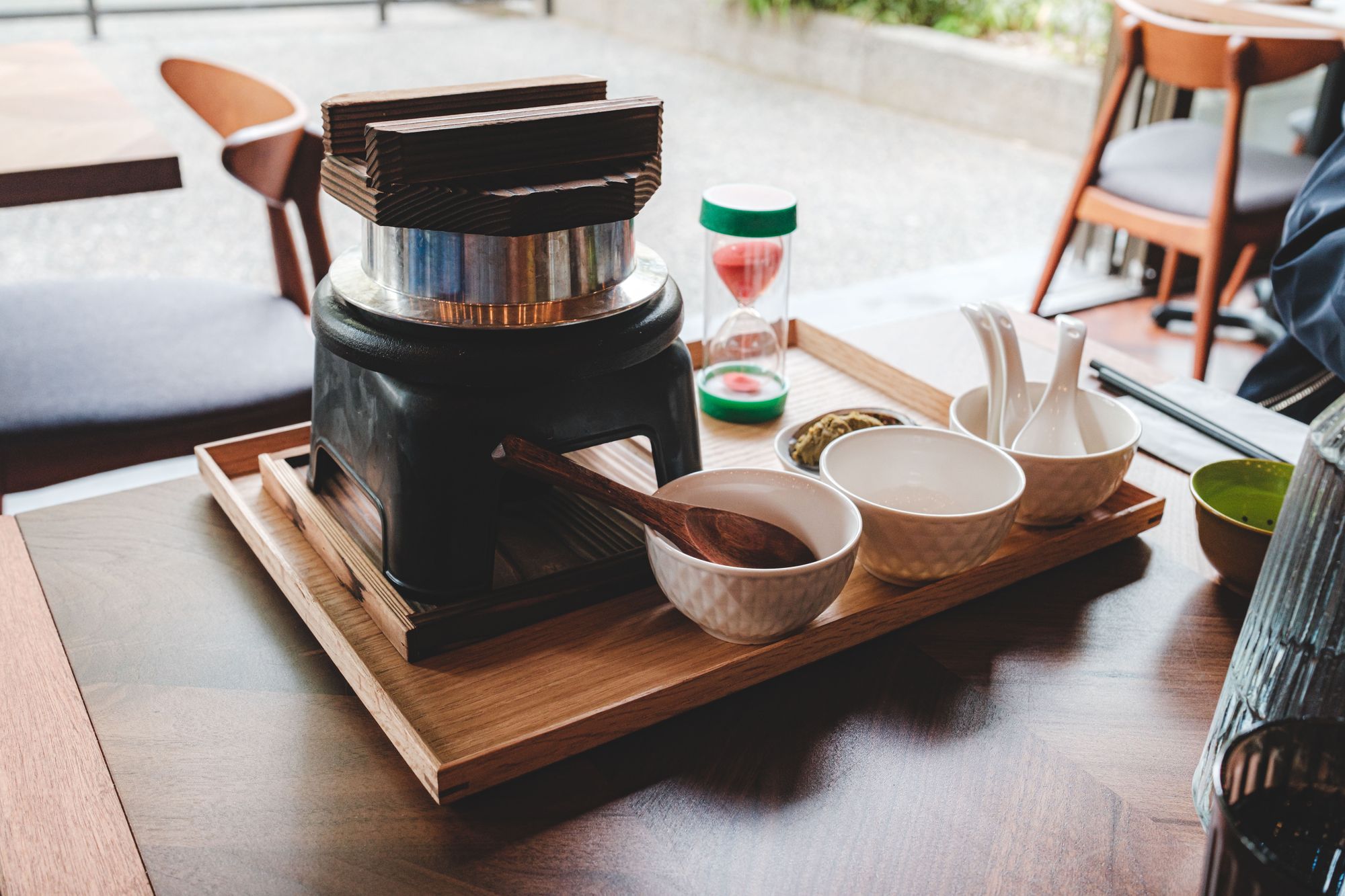 Moving on to the robata (Japanese grill) items, first up was the Miso-Marinated Salmon and this was an eye-popping morsel. The king salmon was grilled to perfection, flaking off in discernible chunks but more importantly, invoking a wonderful balance between the saikyo miso marinade and fennel butter to give this fish some serious umami.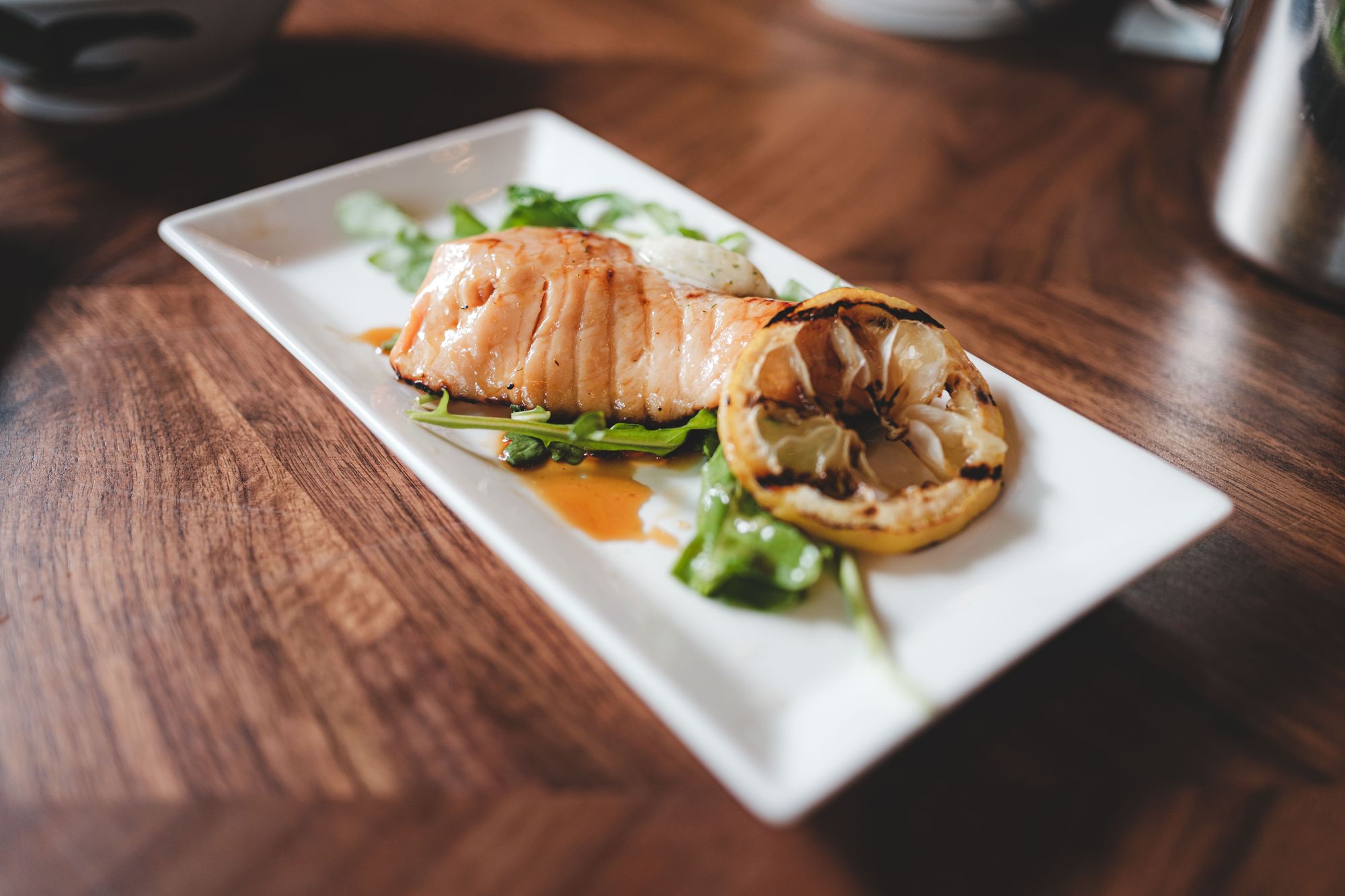 Our other seafood item was the Dashi-Butter Scallop. The scallops were cooked right in the shell and shucked out for plating which made for a cool presentation but man were these salty. The soy-based Japanese barbecue sauce here packs almost a little too much flavour because it drenches the meat of the scallop and unless you ordered a bowl of rice on the rice, your tongue might be left stinging like mine.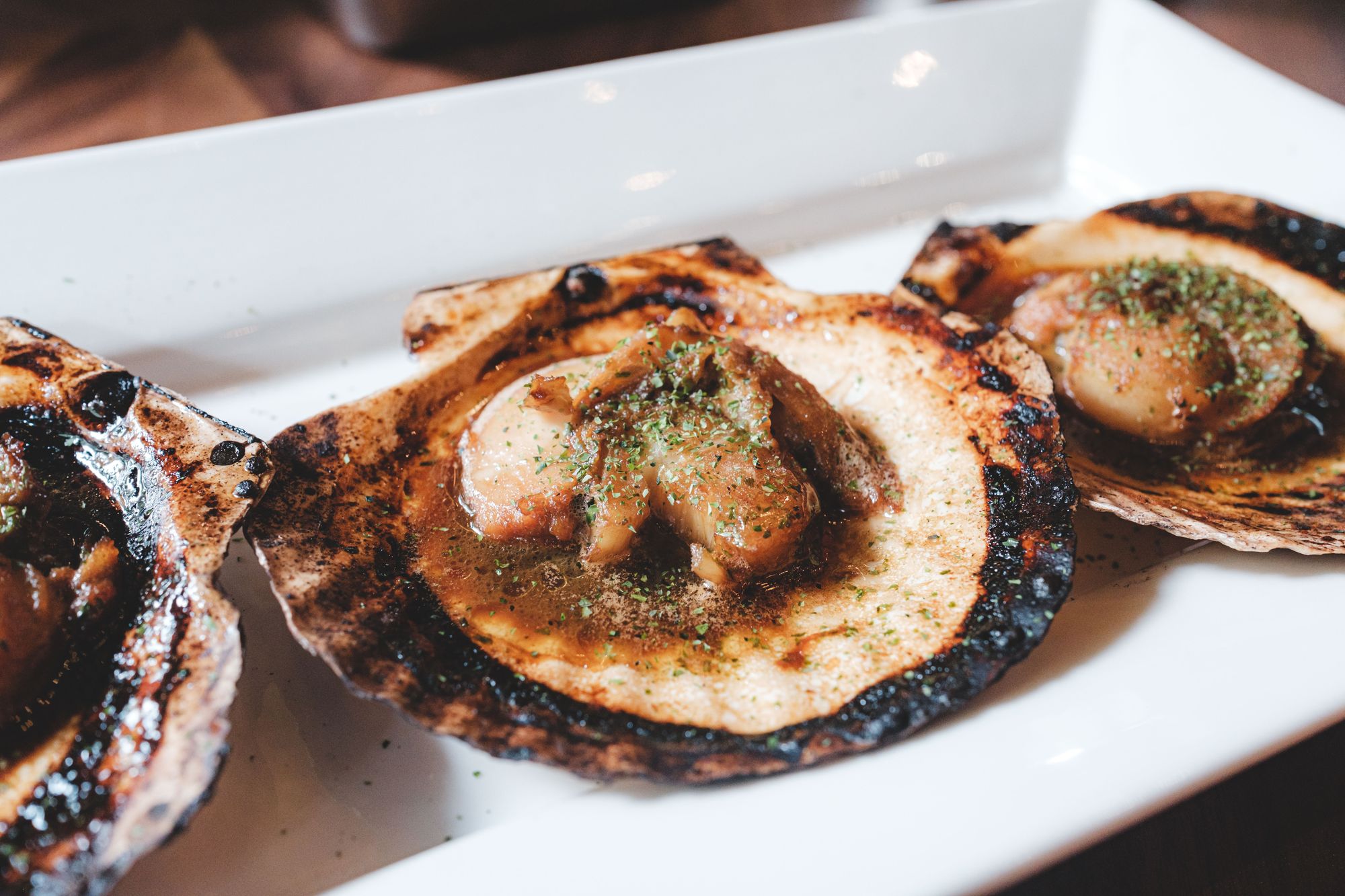 At this point, we shifted gears back to the abalone kamameshi rice, which just finished emptying its hourglass. The server came back with a dollop of abalone liver butter, and mixed it into the deep bowl of abalone, bamboo shoot, king oyster mushroom, and dashi broth rice, before serving it up for each of us. The end result was an extremely homey feeling that left me yearning for more despite at this point, starting to get full.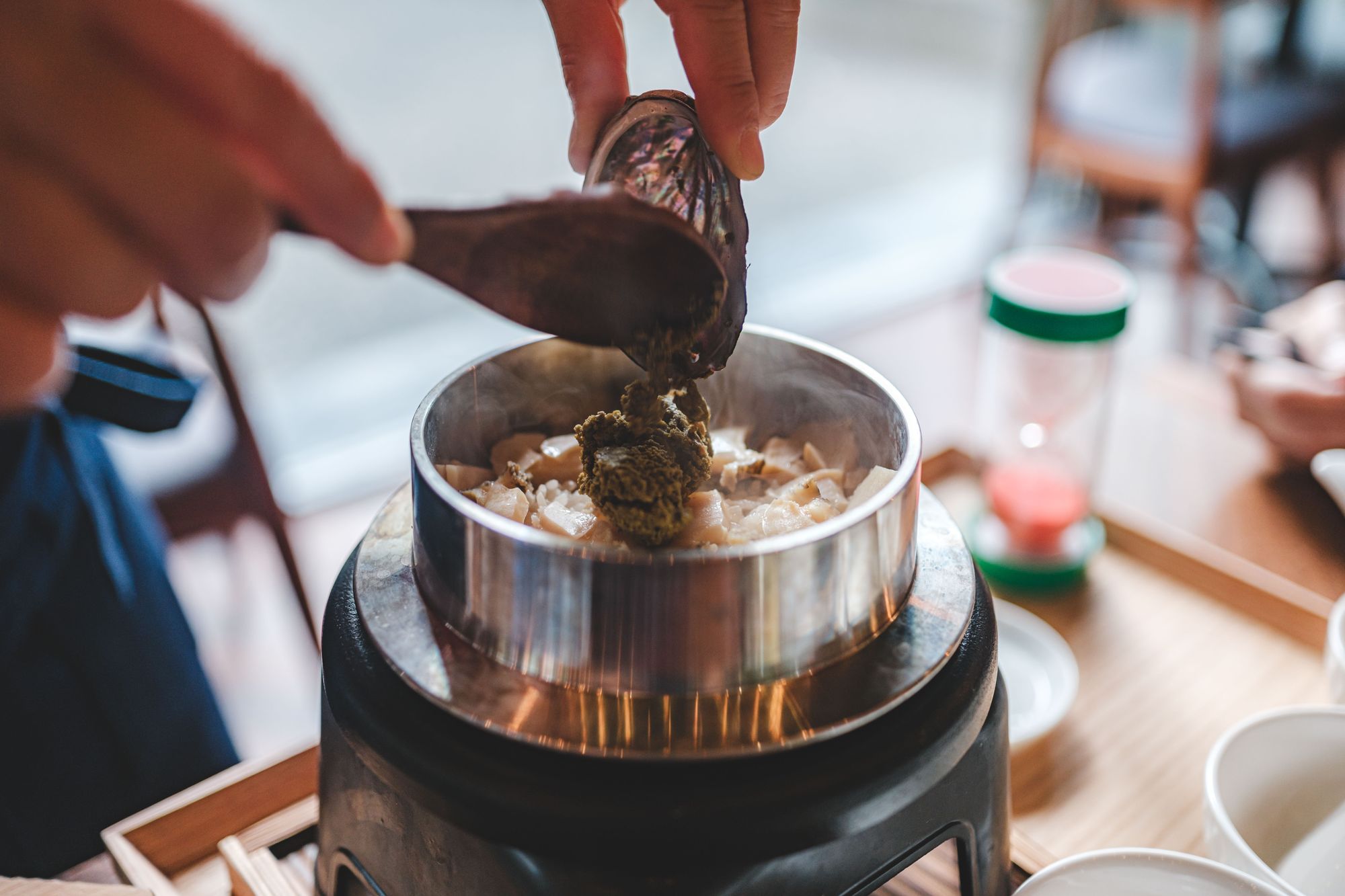 Among the two udons we got, the Wagyu Beef Shabu Shabu was much showier. This was a presentation of raw beef which cooked instantly with the broth being poured over. The beef had a buttery feel to it and the soup had a ton of umami to go with the udon. This was a more subdued homey feel so you can imagine much of the cost is attributed to the 3 slices of wagyu beef. The other udon, the Uni Tomato Cream Yakiudon was a fried udon with a little extra oomph in the uni-infused tomato cream. That being said, I think if you want a bit of Asian-fusion carbs, Moltan does it a little cheaper with regular noodles instead of udon which for most people checks enough boxes to be satisfied.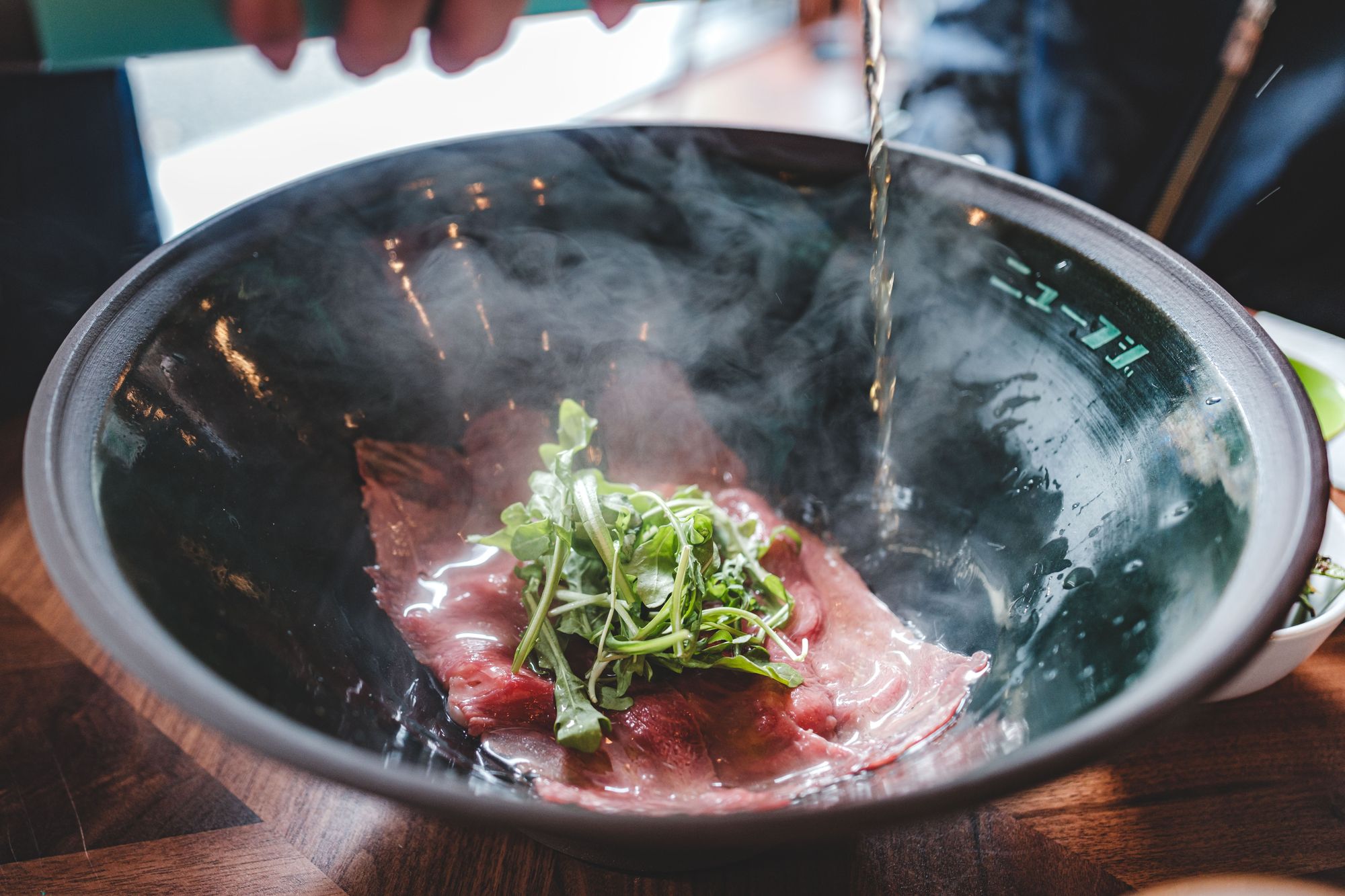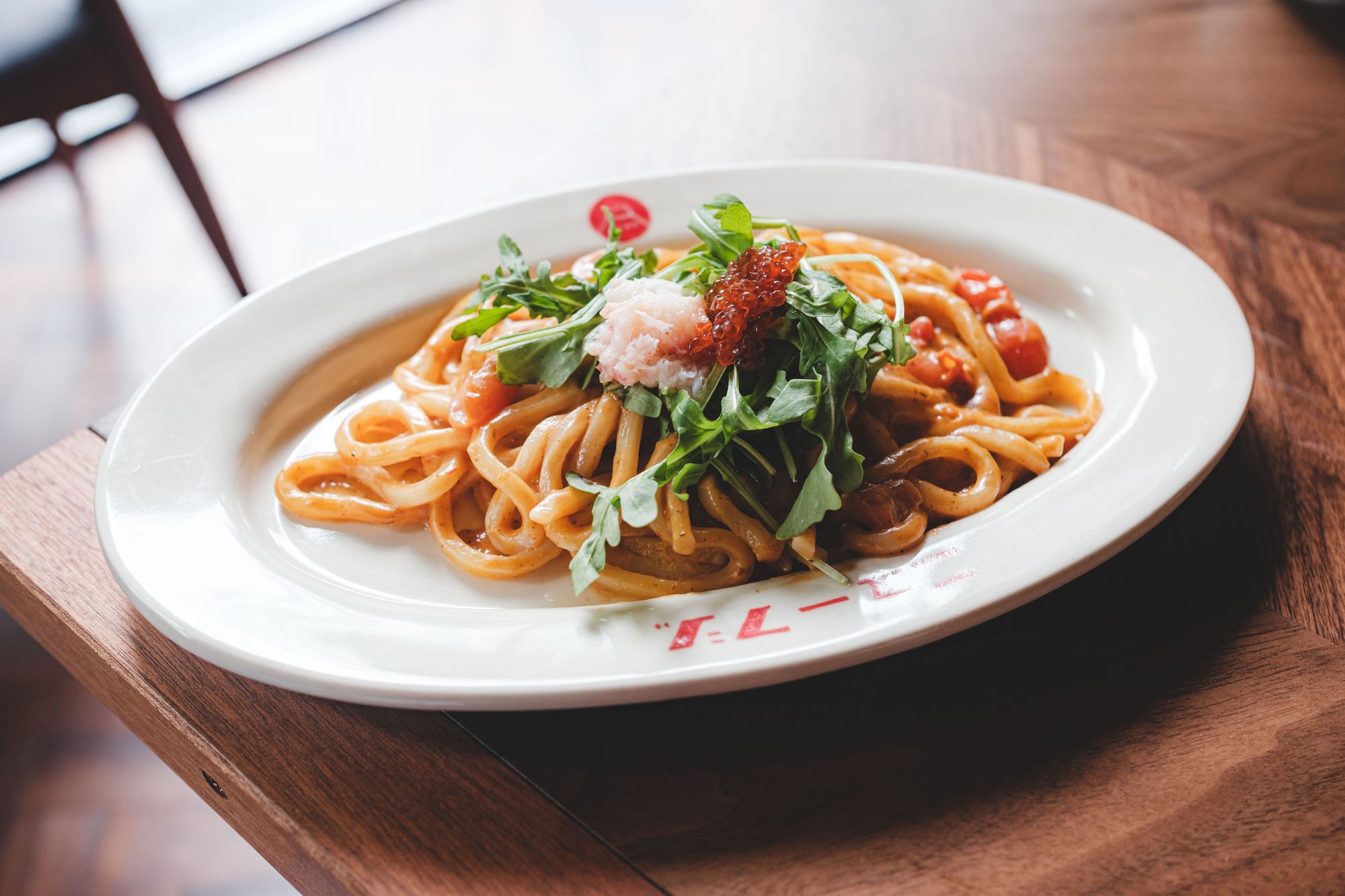 For dessert, both the Strawberry Daifuku and Tiramisu Parfait were winners. The strawberry daifuku skin had a wonderful stretchiness to it, requiring much more pull and leaving less residue on my teeth. The tiramisu parfait was presented beautifully with a strong dusting of espresso that I actually inhaled down my windpipe because it was dusted so finely. Still worth it.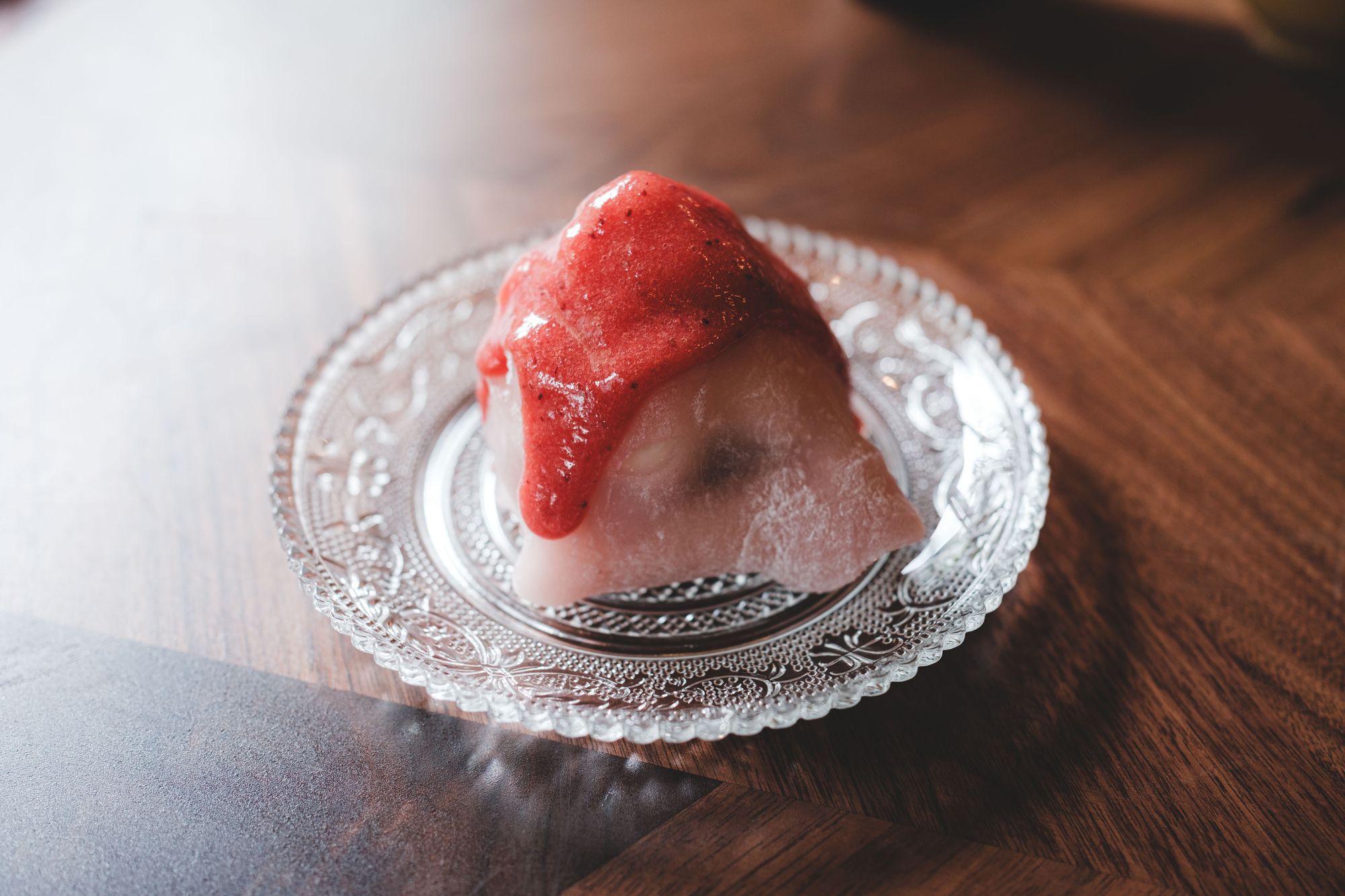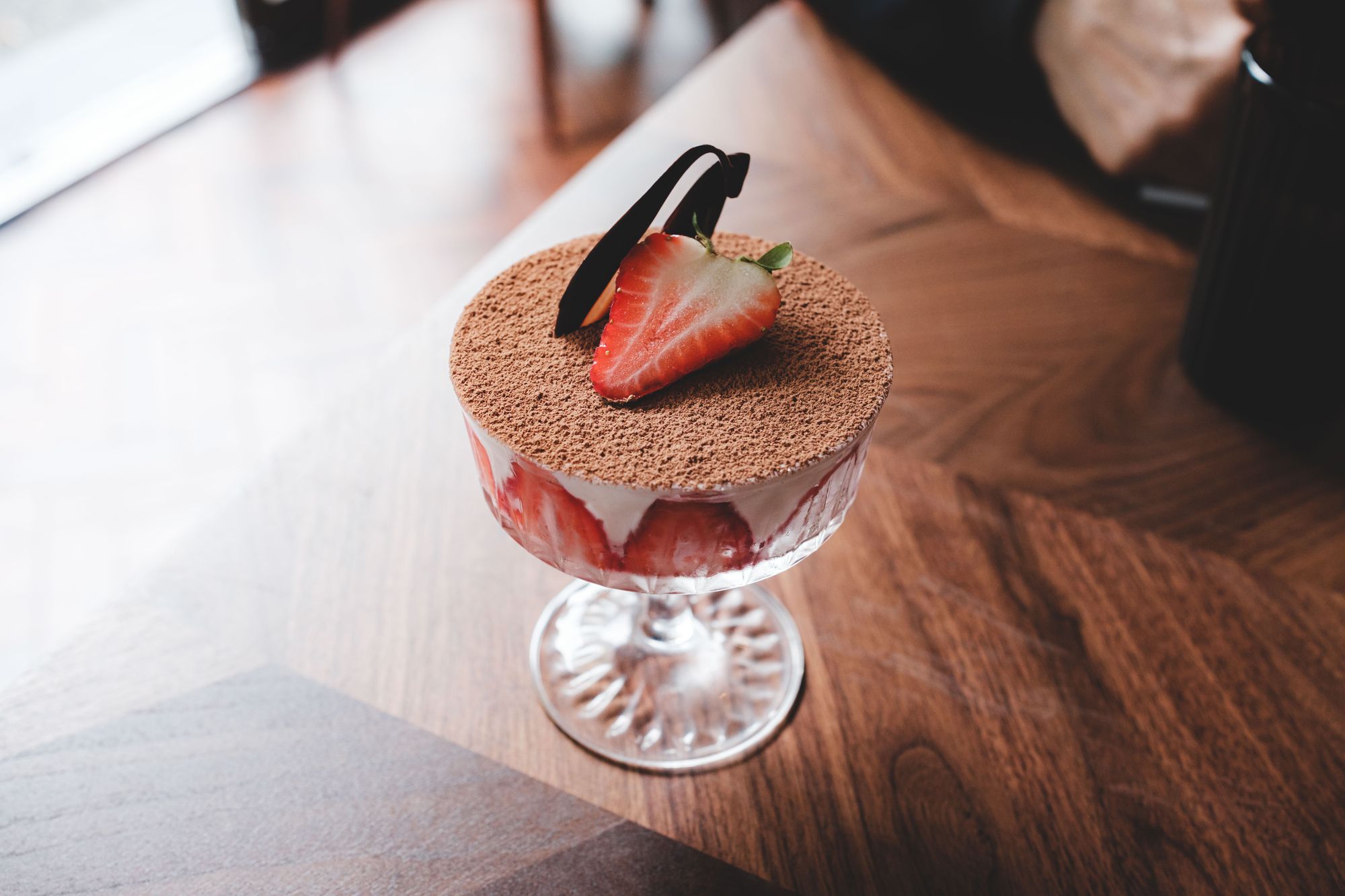 Vibes:
Now, let's shift our focus to the ambiance at New Fuji, which exudes an ultra-retro chic vibe. The establishment's love for old Japanese pop culture is evident throughout, from the timeless bar to the calm pastel aesthetic adorning the hair and music album art at the entrance. The seating arrangements, while cozy, may require a slight shimmy to navigate the aisles, particularly in the booth area where space can be at a premium. With luck, the unused patio area will be opened this summer, providing additional tables and accommodating more patrons. Inside, New Fuji can comfortably seat around 50 guests across its booths, regular tables, and bar area.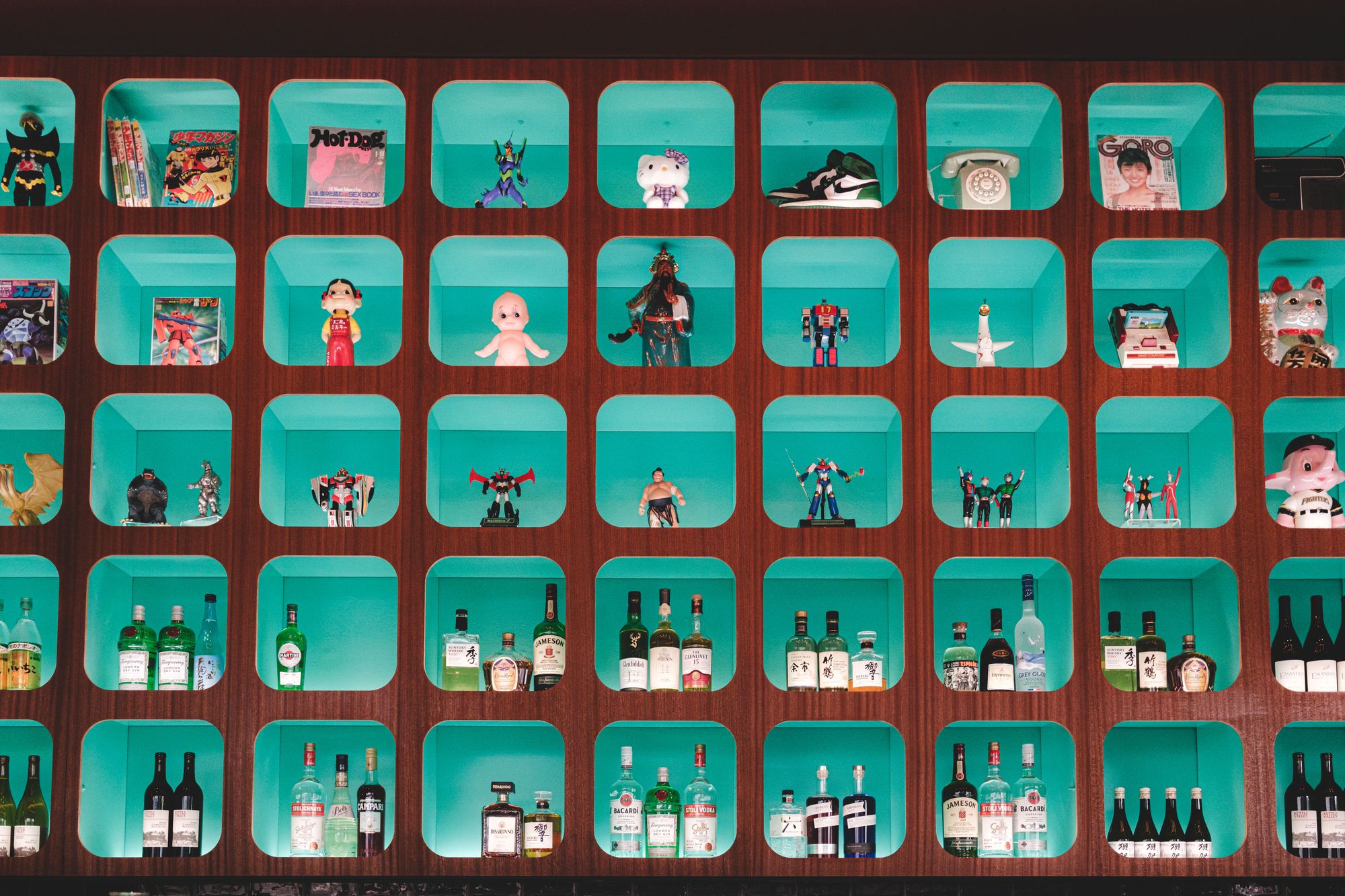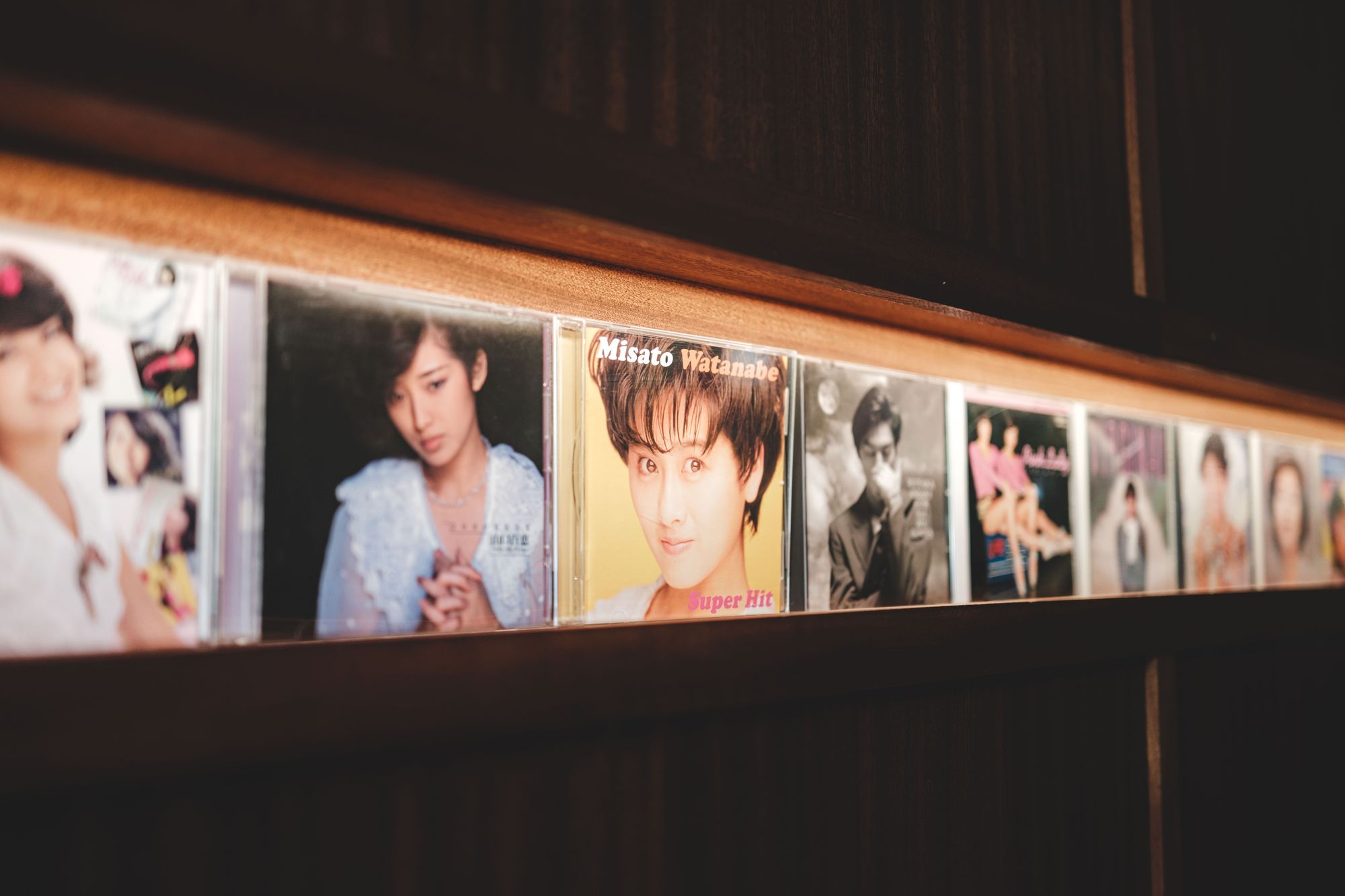 Service:
When it comes to service, New Fuji upholds the impeccable standards set by its esteemed sibling establishments, such as Suika, Rajio, and Raisu. The attentive and knowledgeable staff truly enhance the dining experience, going above and beyond to ensure every dish is a delight. Never before have I encountered such frequent check-ins and plate changes at a Japanese restaurant in this price range.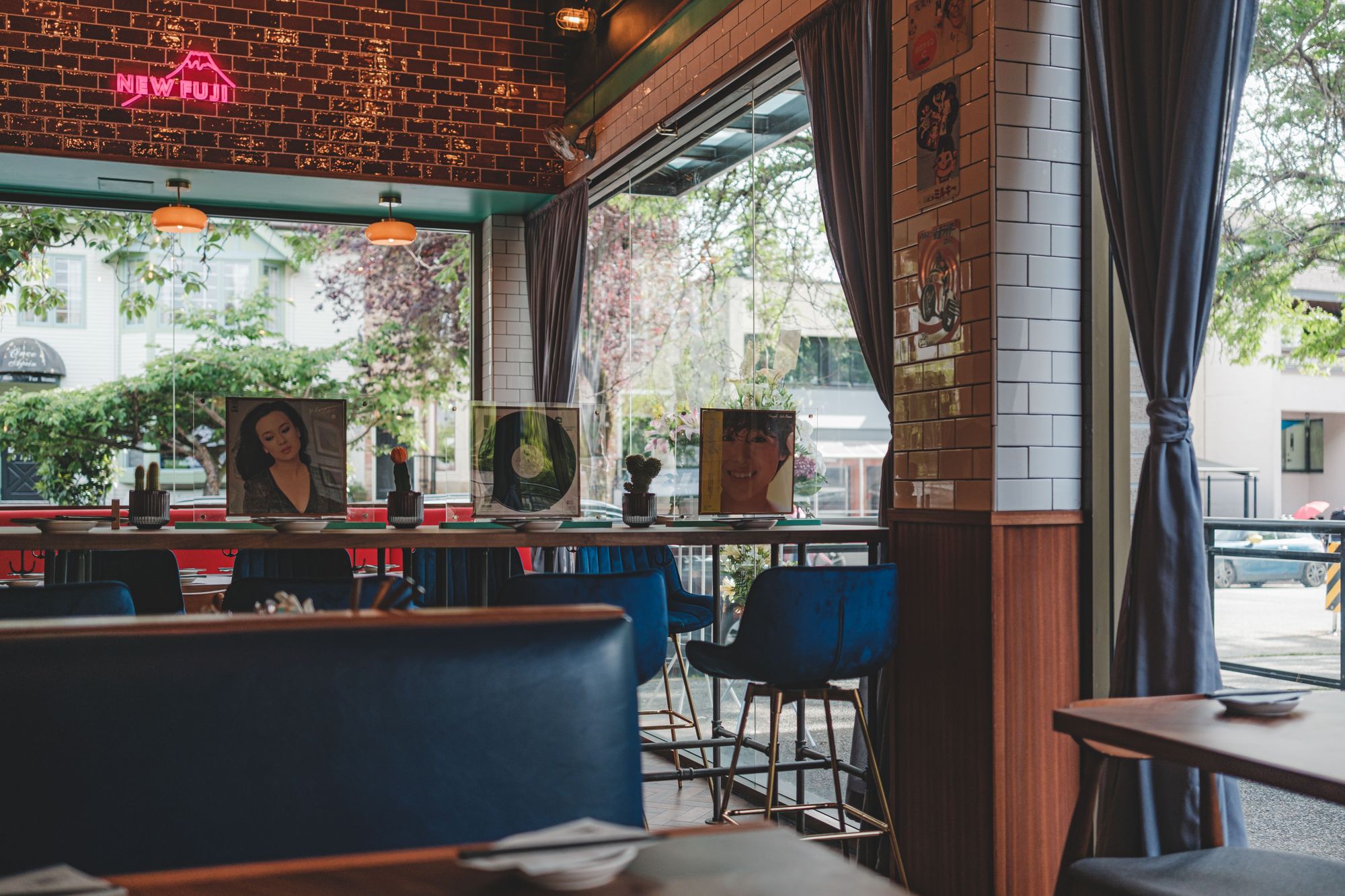 As evidence of their commitment to providing exceptional service, I must mention that I made a last-minute reservation on Friday night for a Saturday dinner and they graciously accommodated us at 5 pm. However, we were kindly informed that the table would need to be vacated by 6:30 pm. True to their word, a last call was given at 6 pm, allowing us ample time to order our desserts and settle the bill promptly. To avoid disappointment, I highly recommend making a reservation regardless of your party size.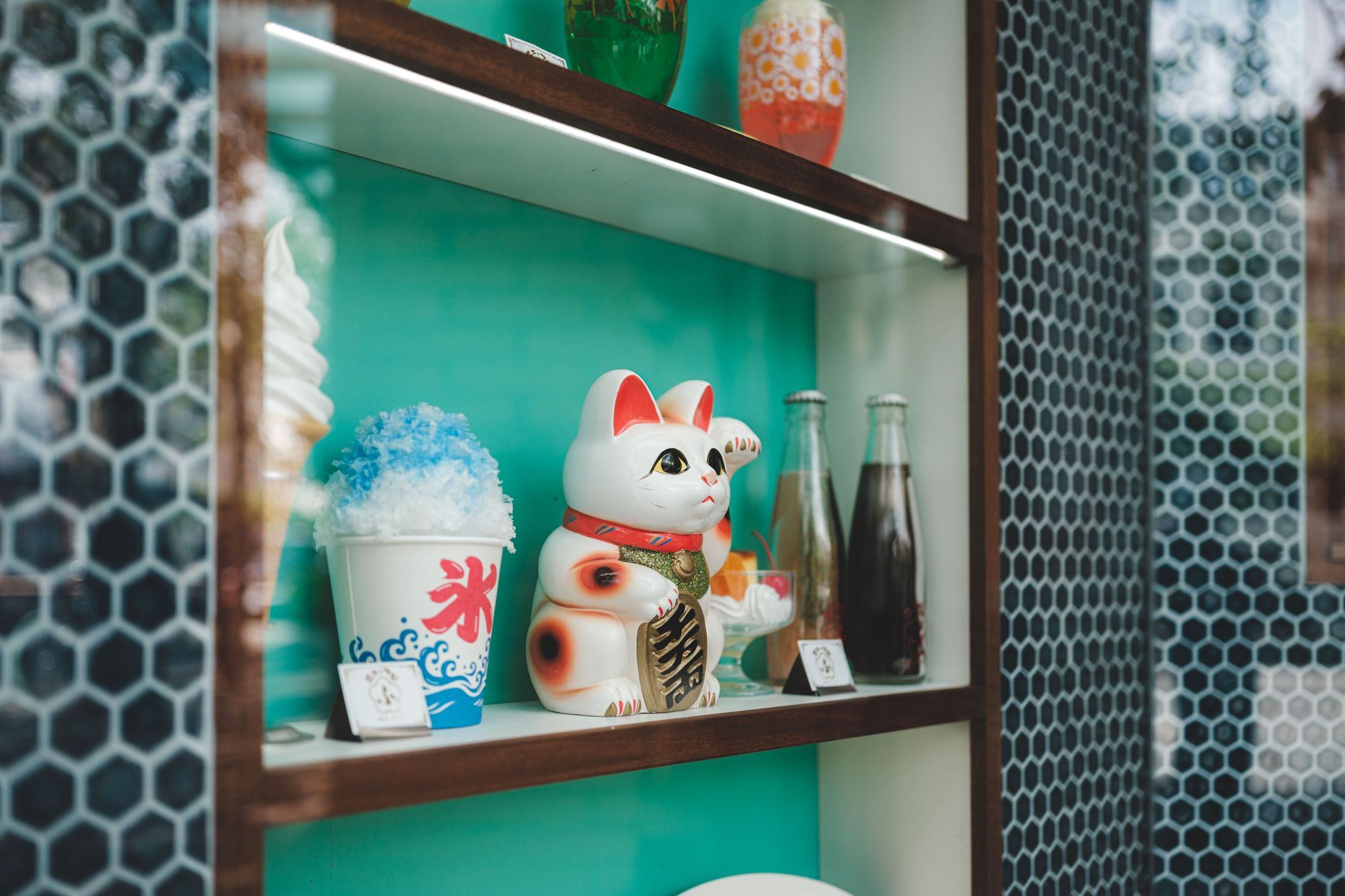 Final Thoughts:
One-liner: The Suika restaurant group opens another winner in New Fuji where almost everything on the Japanese fusion menu is a hit
Highlight: Rare Unagi Omelette and Strawberry Daifuku
Price per person: $40-$70
Would I go back? Yes.