I don't know where the used props go but Viral Ventures is doing a really cool thing by dressing up venues and dressing up people in themed immersive cocktail experiences and reinventing old fairytales anew every single season. The latest iteration is Beauty and the Beast which is a Victorian-themed setup that's a familiar vibe to everyone. I had the pleasure of checking out a media preview this week and I've got all the details you need to enjoy yourself should you decide to go. Remember – leaning into the immersion is half the fun!
Disclosure: I was given a complimentary media ticket to attend this event. All opinions are my own.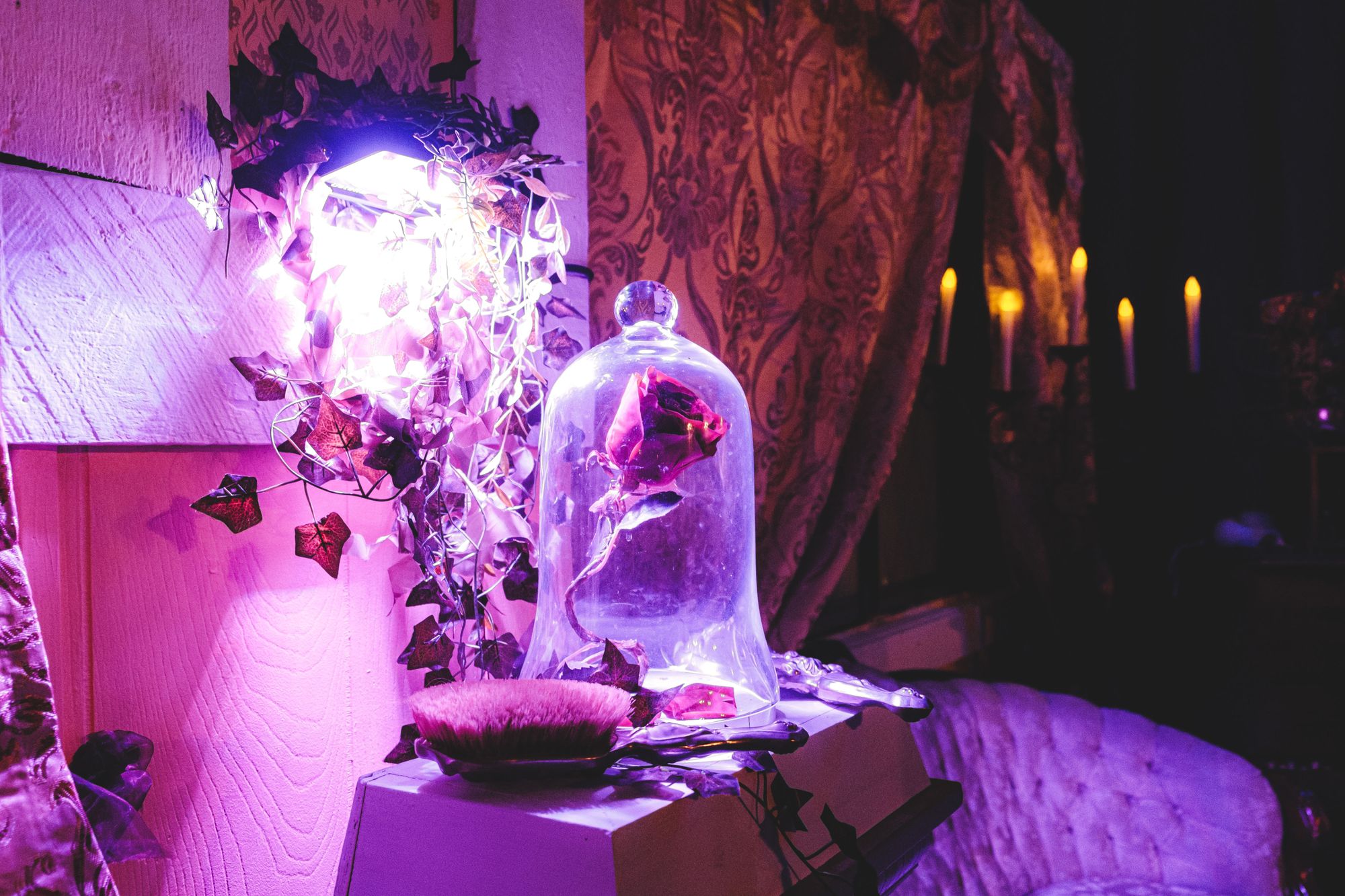 The Agenda:
All Beauty and the Beast Cocktail Experience tickets include the following:
Welcome drink
Sweet treat
Custom Potion (read: cocktail)
Elixir (read: cocktail)
So there's a lot of drinking! If you're like me, a genetically average Asian, this is more than enough booze to get a little tipsy by the end of things, but apart from the welcome drink these drinks are not exactly served. No, they are earned. Earned might be a strong word though. More details below.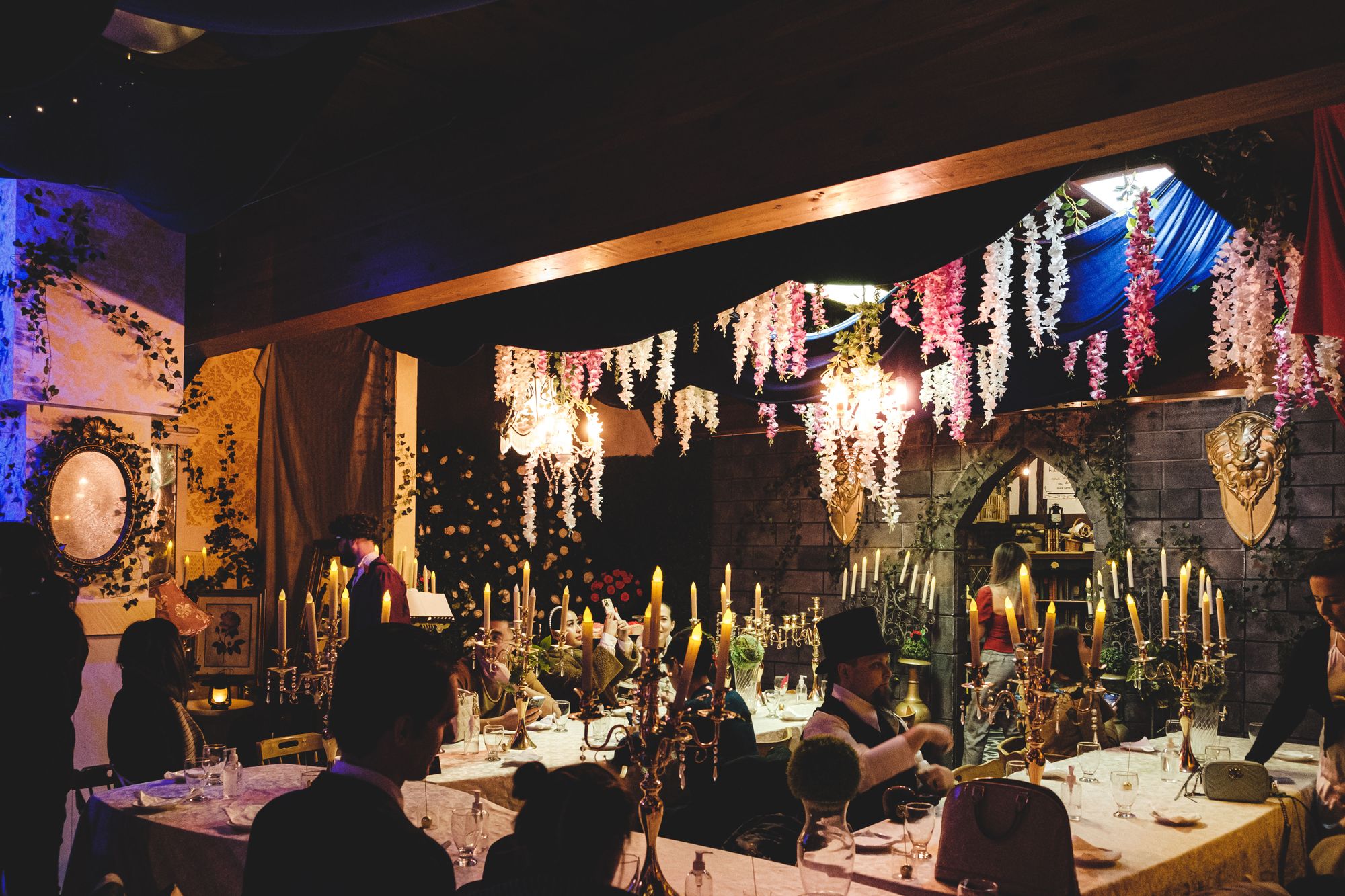 Once seated, we were led to our seats and served a welcome glass of champagne. Bubbles really fit the Victorian vibe well and I had no problem downing this sweet treat.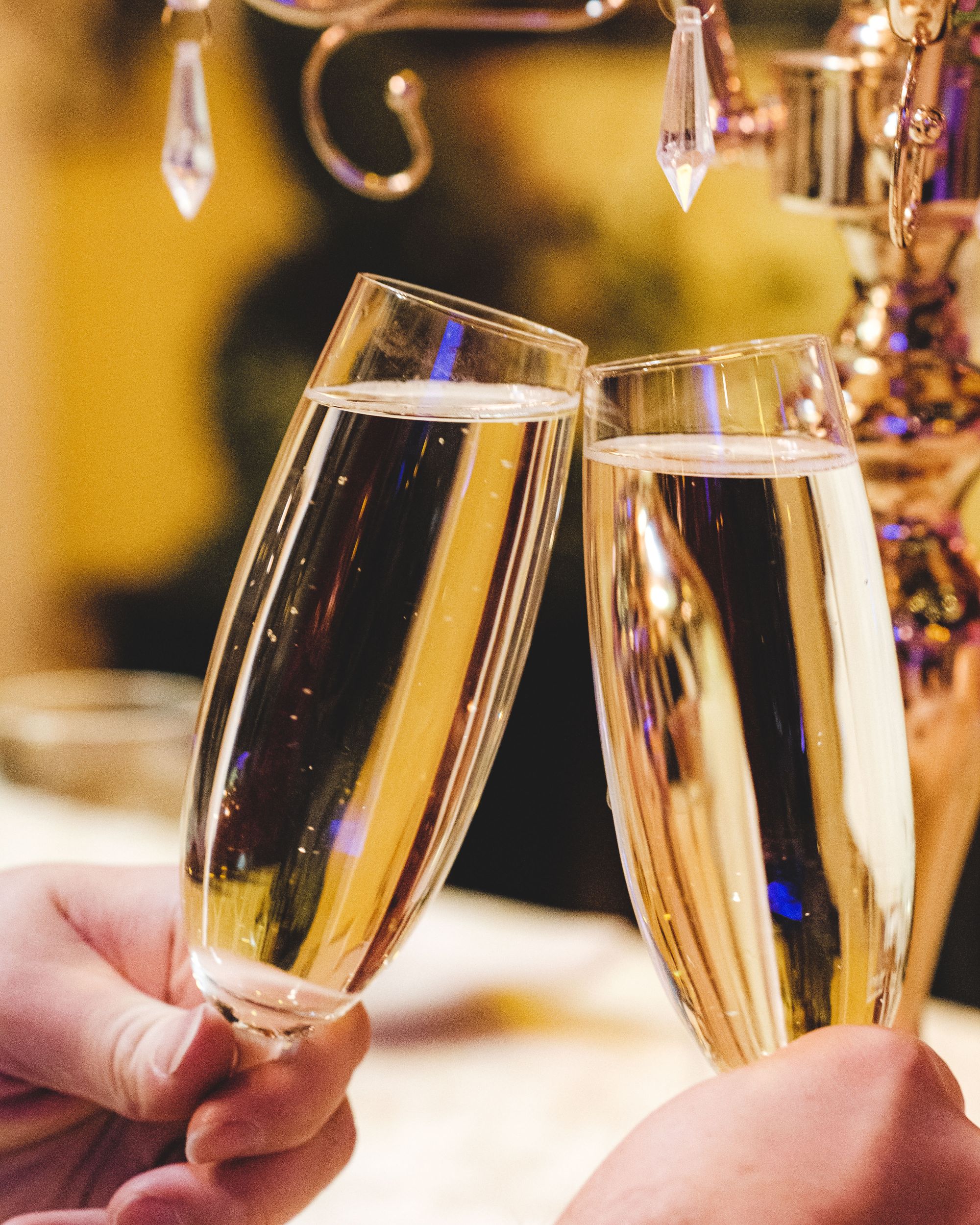 Speaking of sweet treats, the provided cupcakes were offered in vegan and gluten-free options (but not both – they made a point about this). I had the gluten-free cupcake and it was a pretty solid treat. Nothing to give Cupcakes the brand a run for their money but a tasty morsel. There were some girls lamenting that it was difficult to prevent the icing from ruining their makeup but that was no problem for me. Being a girl is tough.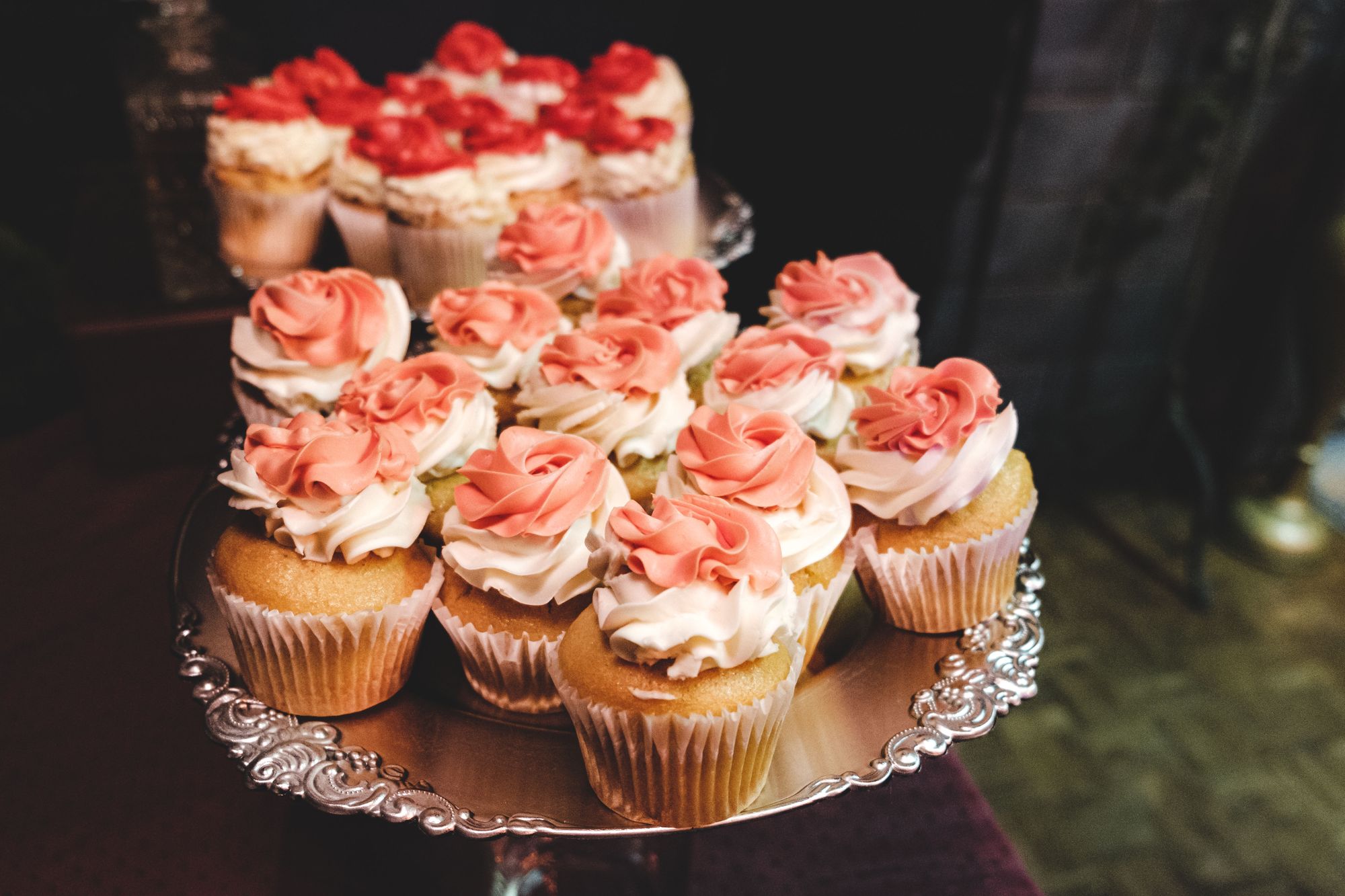 Our first potion was really a selection of hard liquor paired with our choice of flavoured syrups. Whisky, gin, and vodka were all options and served from very ornate glasses. These were double-shot potions and I could really feel the alcohol hitting my head. Nonetheless, the night continued.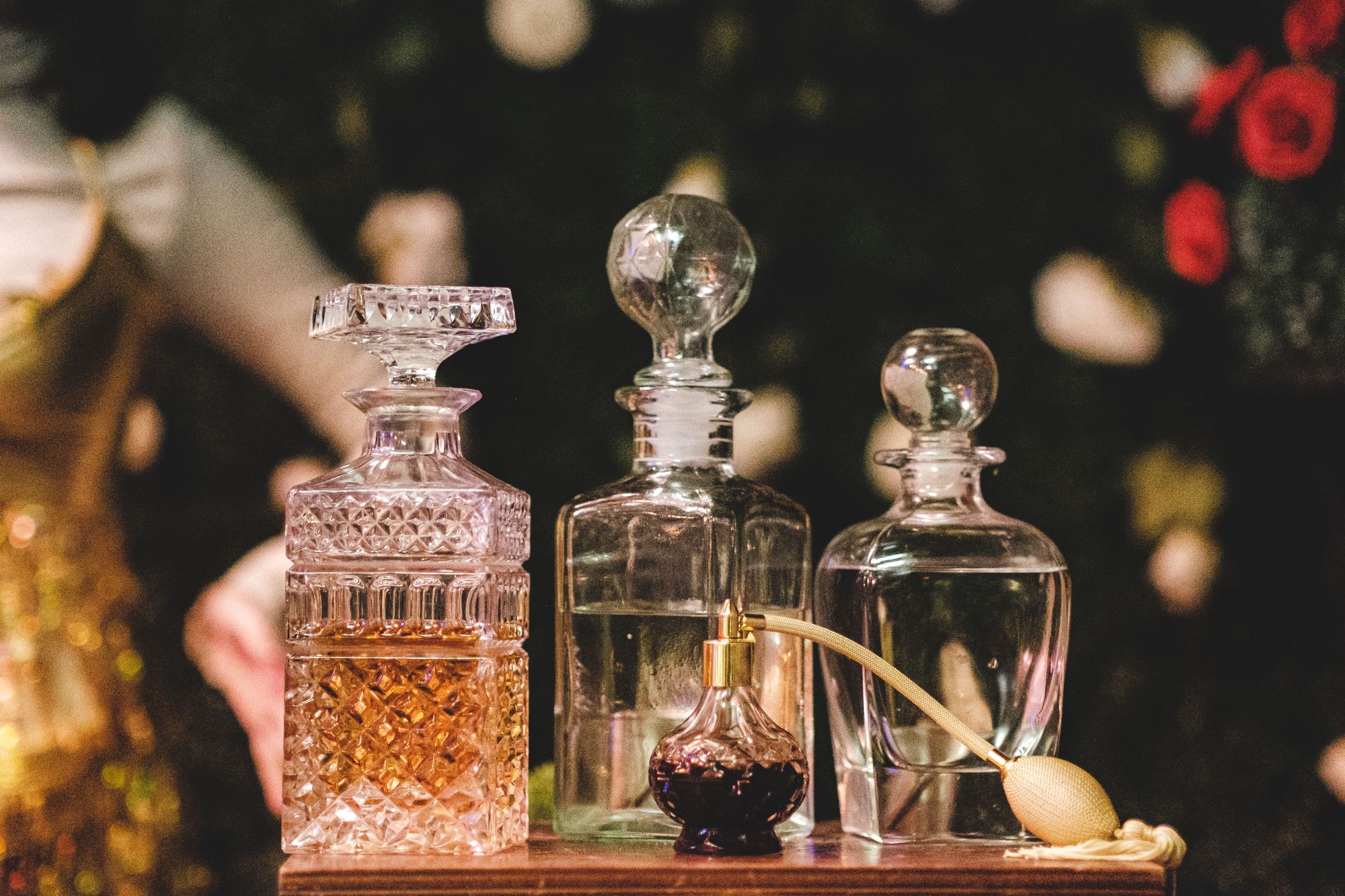 Next up after the custom potions, we were introduced to The Beast himself! Cursed to be trapped in his castle forever, we were tasked with finding key ingredients to make a curse-breaking elixir and free us and The Beast. So, we got to work.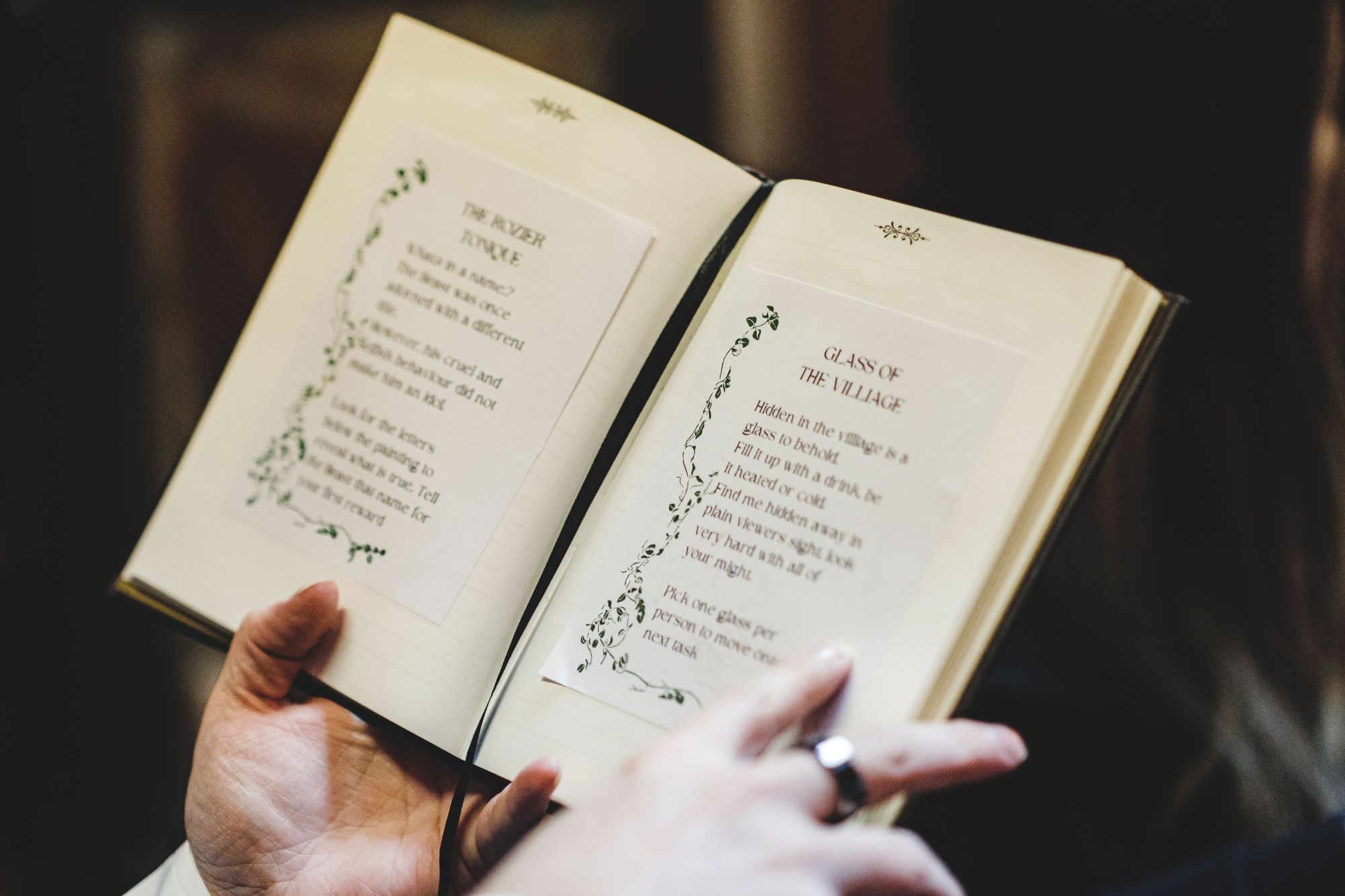 With clues written into blank paper tomes, we found our required ingredients and went to the castle bar to submit our ingredients and be presented with our final cocktail of the night – a rose wine-laced sweet one.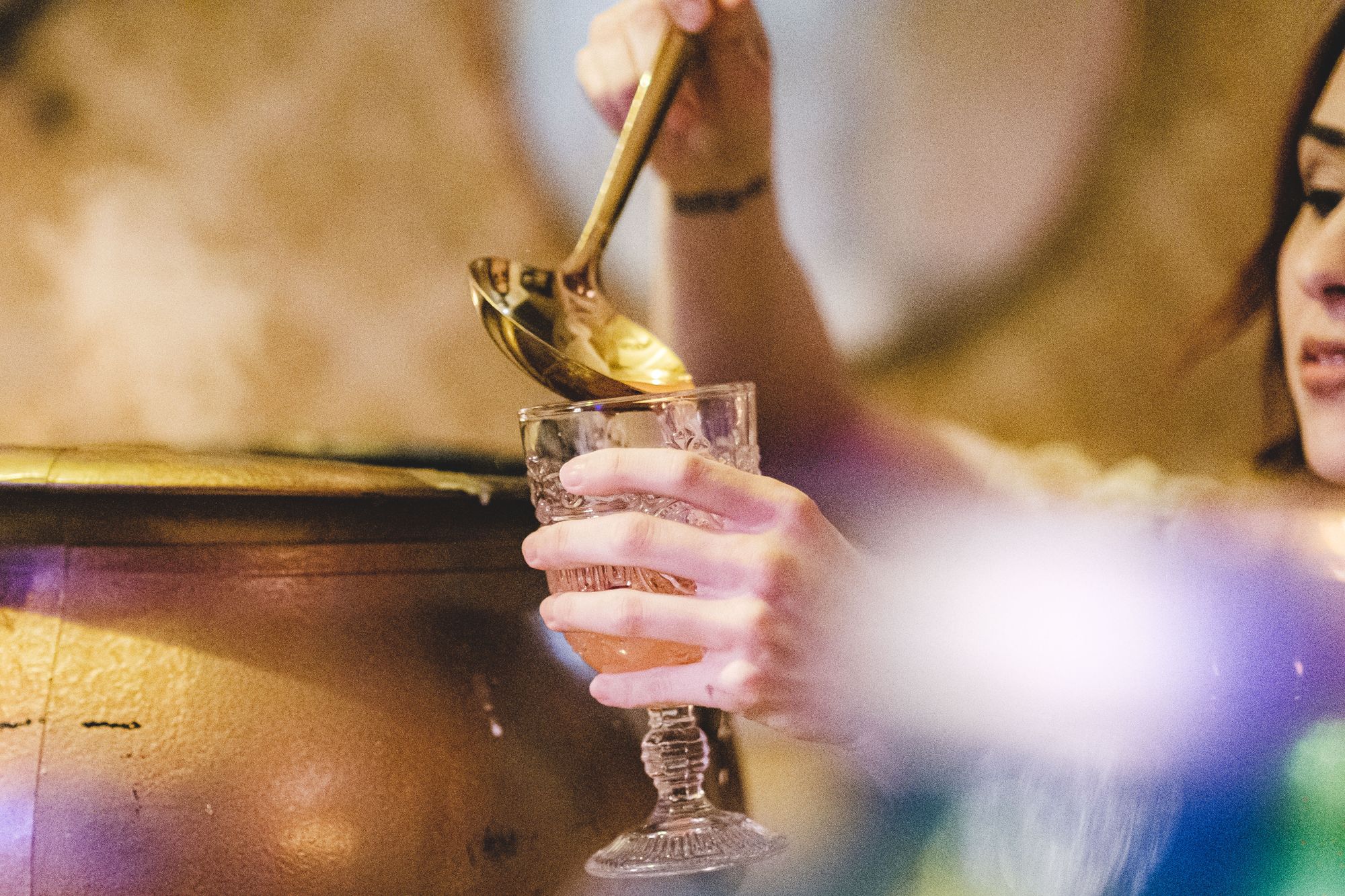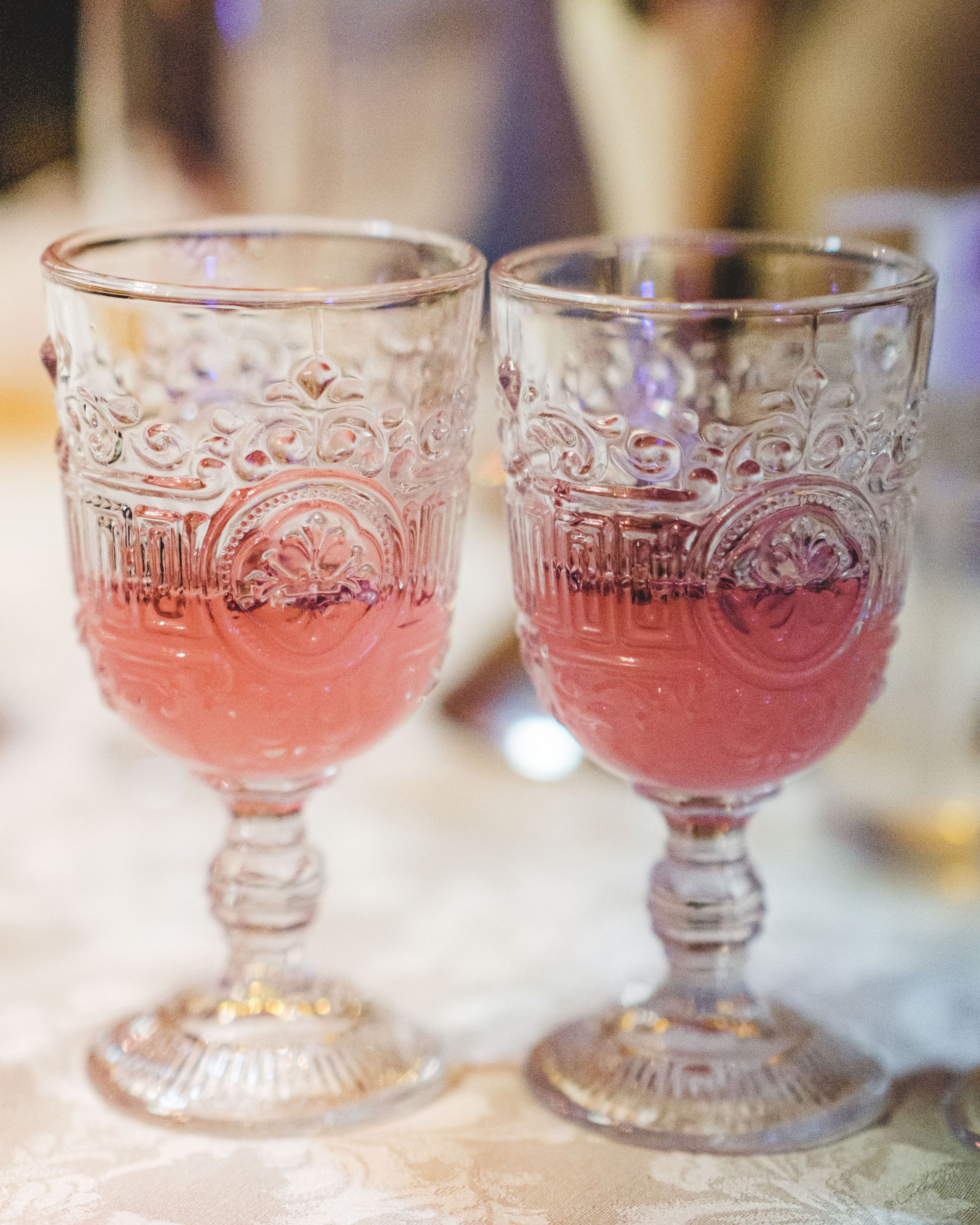 Once the potion was brewed, the climax of the night was freeing the Beast from his curse, and more importantly, letting us go free! Guests were welcome to stick around for more pictures but otherwise the evening was finished.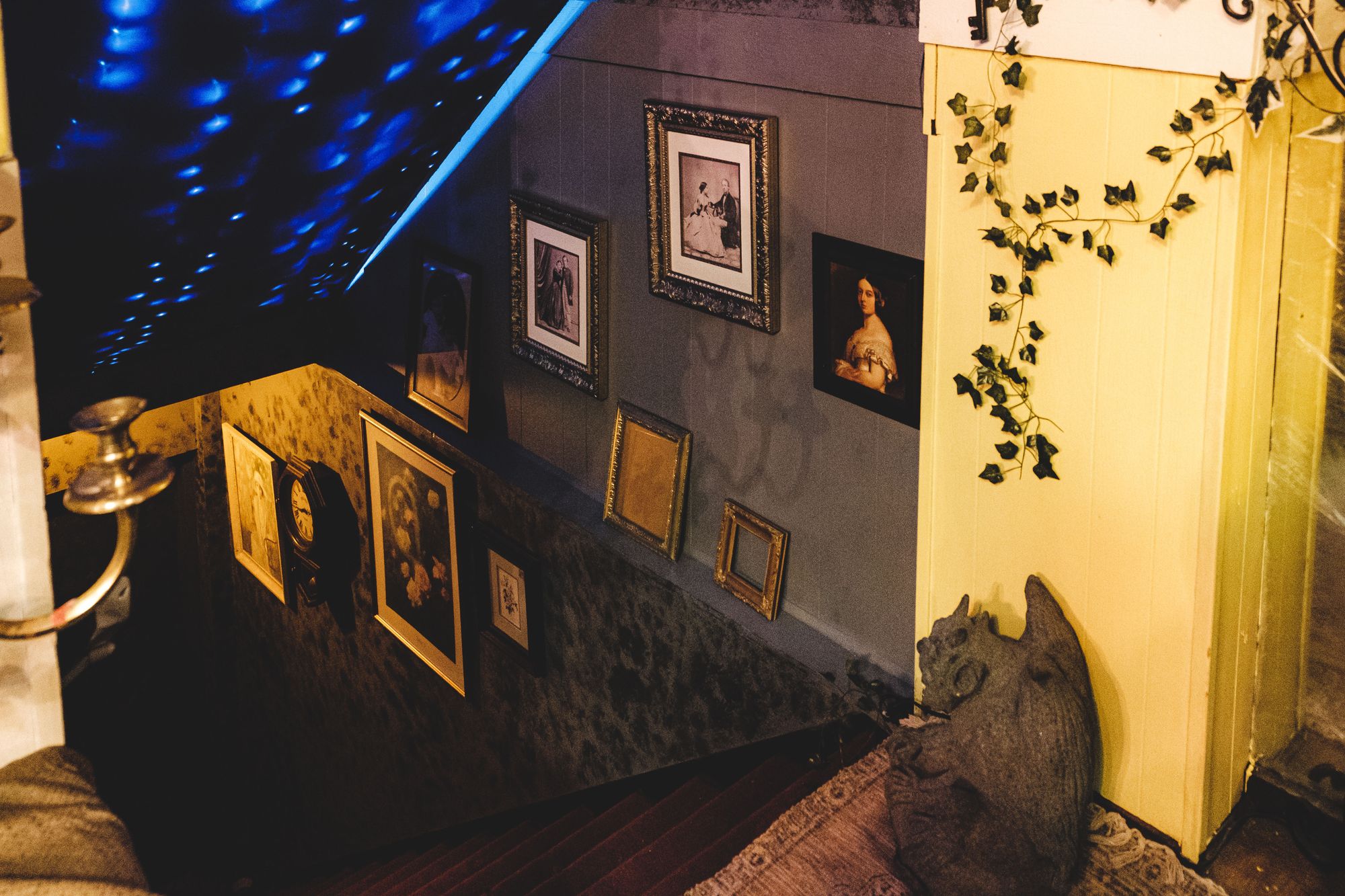 The Immersion:
Your enjoyment of this event requires your participatiioin. You have to really lean into the immersion, the French accents, and maybe even the costuming to live your best life at The Beauty and the Beast. The staff are all quite charming and they'll give you an even better time if they see you dressed up in the same Victorian style.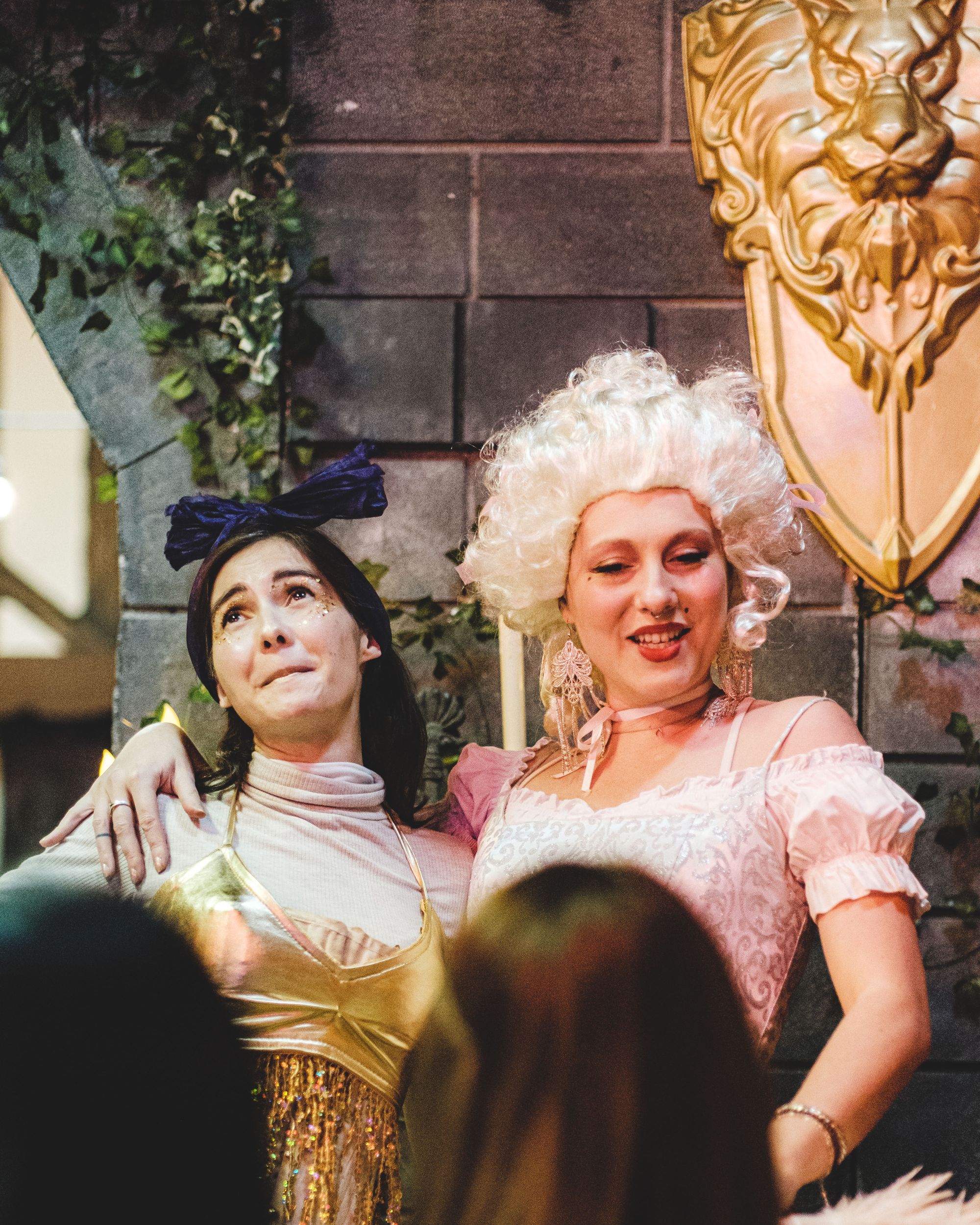 Furthermore, I loved that the staff all stayed in character throughout the evening even when I pressed them with hard questions like "So what do you REALLY think of Justin Trudeau?". The roleplaying is a welcome change and gives this type of event just a bit of spice over other events in Vancouver that you pay to get into.
It's a bit of an old venue but the Vancouver Alpen Club, which hosts all of Viral Venture's immersive experiences, has never been a better venue especially compared to when Viral Ventures set up The Wizard's Den in what was basically a rooftop greenhouse in the middle of summer!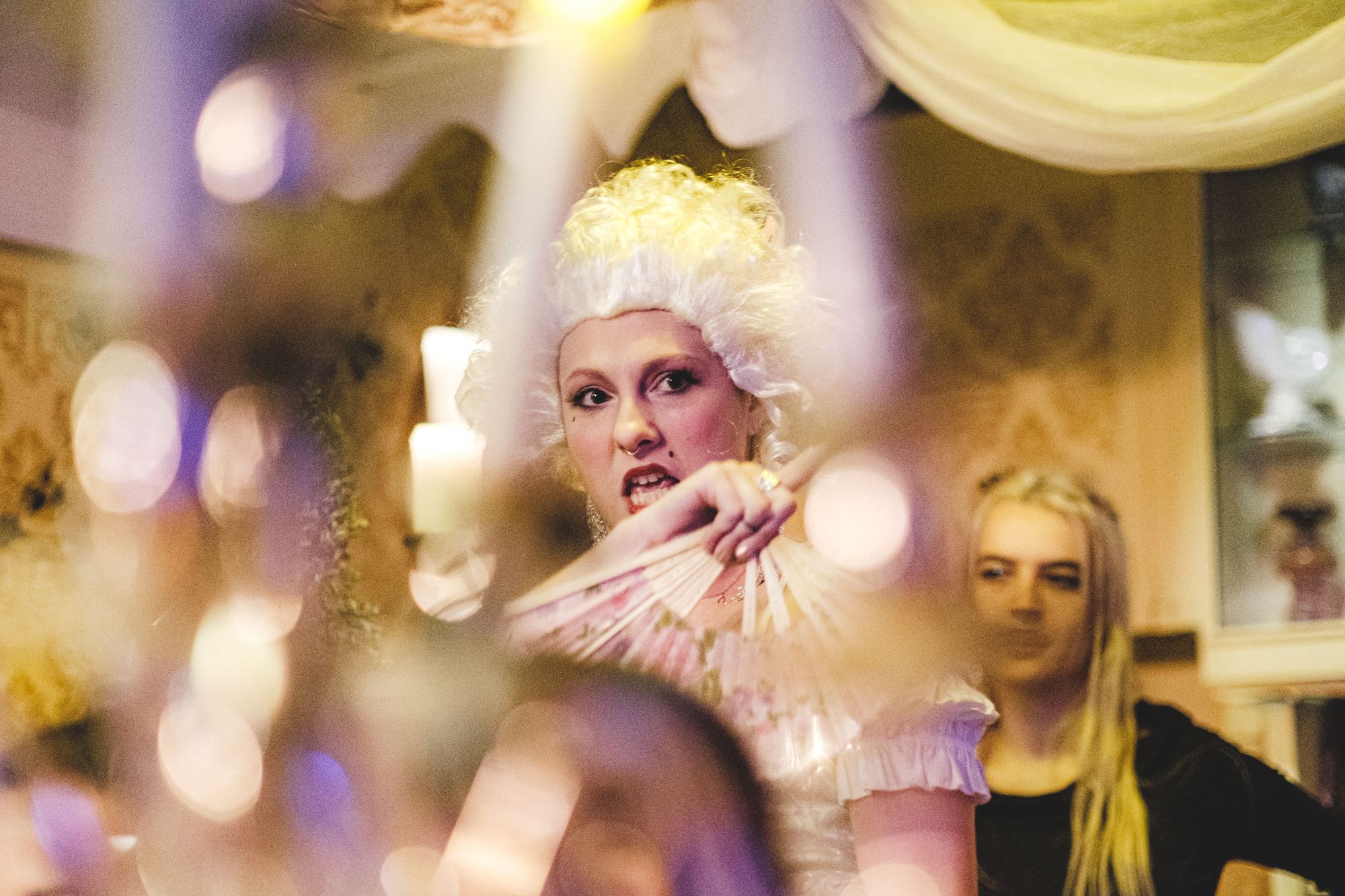 Final Thoughts:
One-liner: Vancouver's best immersive event company is back with a new classic theme: Beauty and the Beast
Highlight: The characters
Price per person: $45
Would I go back? Yes for a new theme.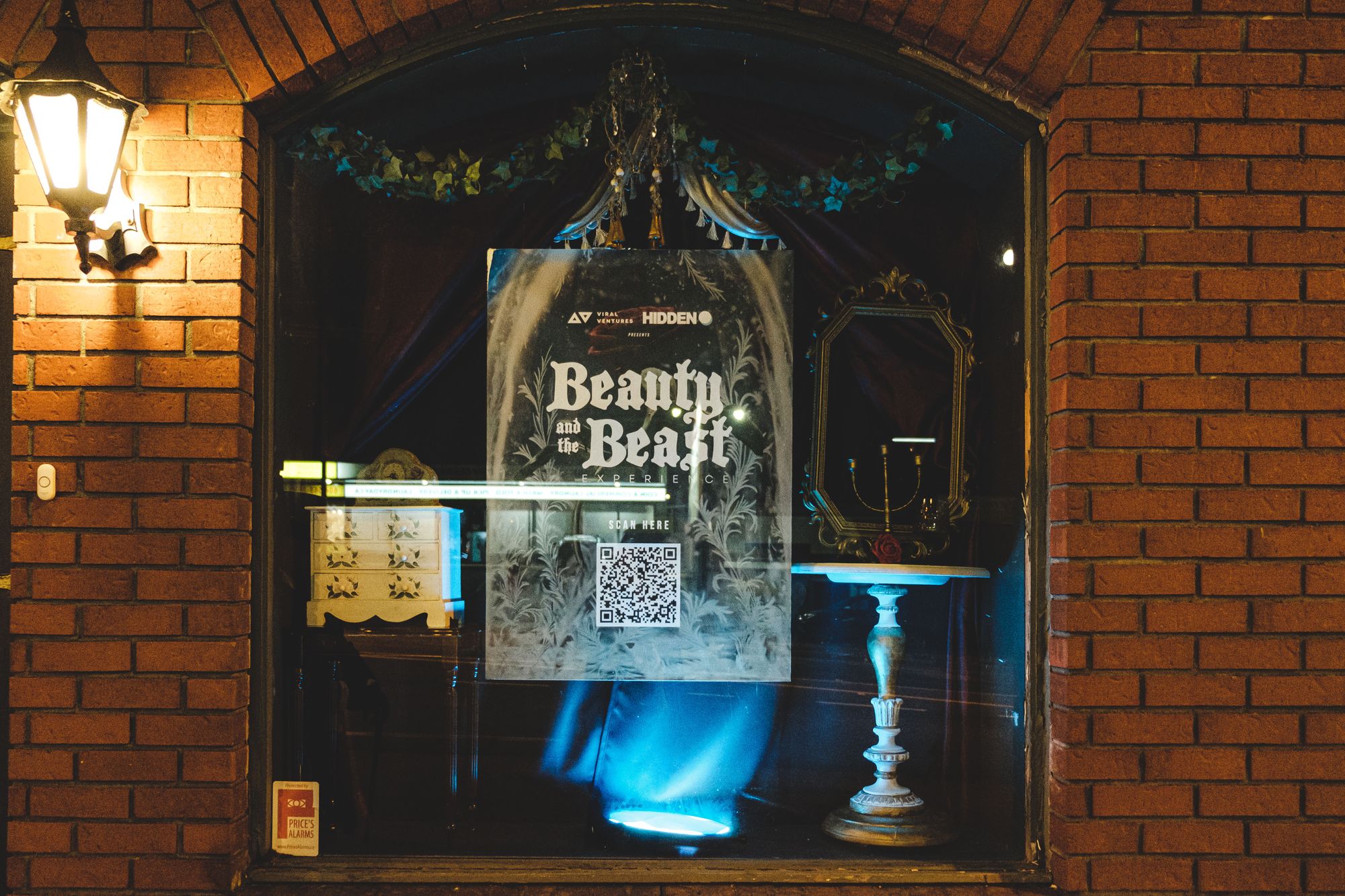 Tickets are available through Hidden Vancouver until January 22, 2023.