It's hard to differentiate when your brand involves poke but that's exactly what Pokey Okey is doing. Born right when the pandemic hit Western Canada, this fresh take of a poke shop has had an uphill climb from the start but is now thriving with 3 locations. To differentiate, this brand features the cutest menu guides to help poke first-timers and leave room for their culinary team to experiment with non-poke dishes just to spice things up.
---
Disclosure: This was a complimentary tasting provided in exchange for an honest overview. All opinions are my own.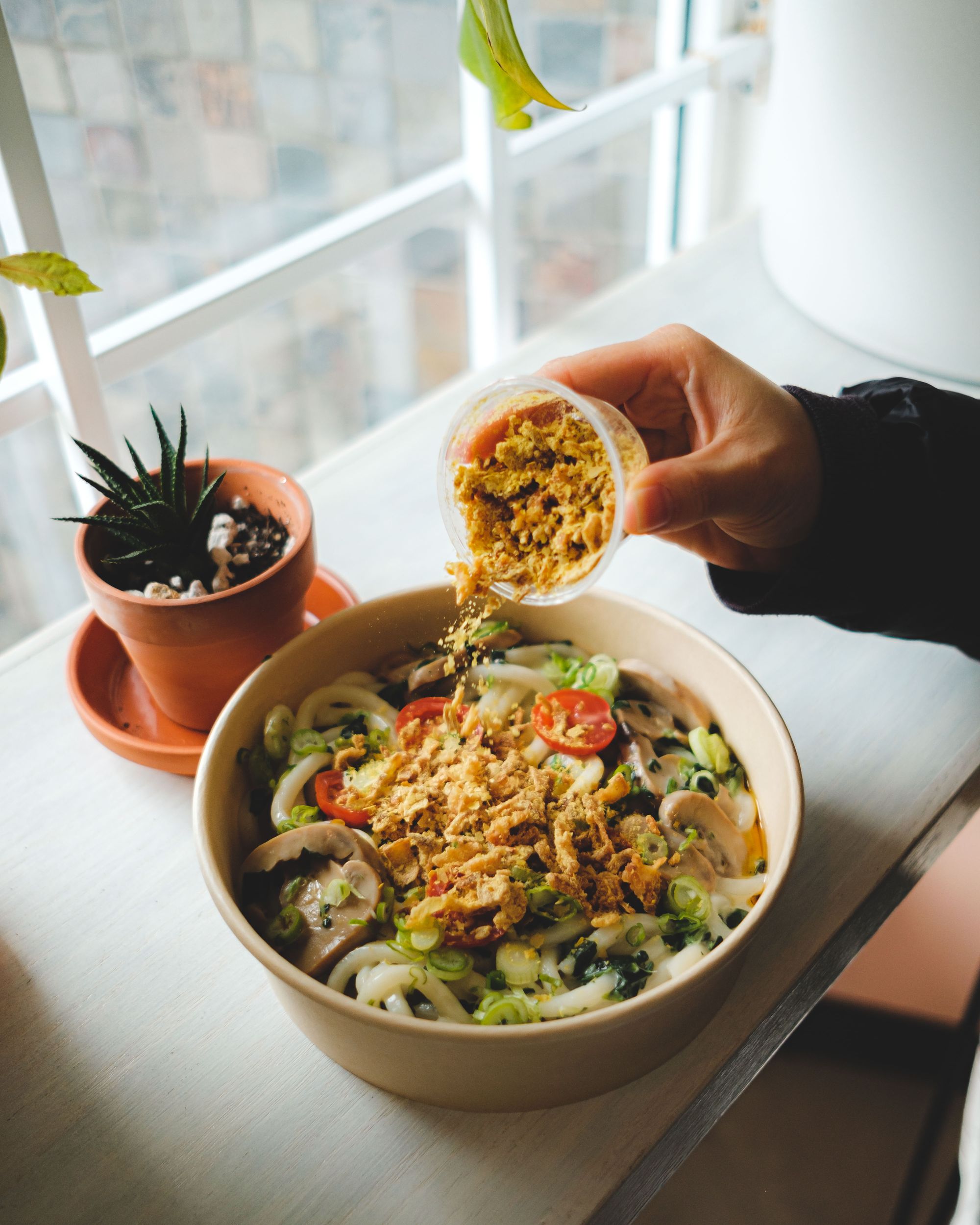 Food:
Team Tastic came here for a weekday poke day and I had a great taste of the following:
Medium Red Bowl ($17.46)
Coconut Truffle Udon ($24)
Tiramisu ($7.50)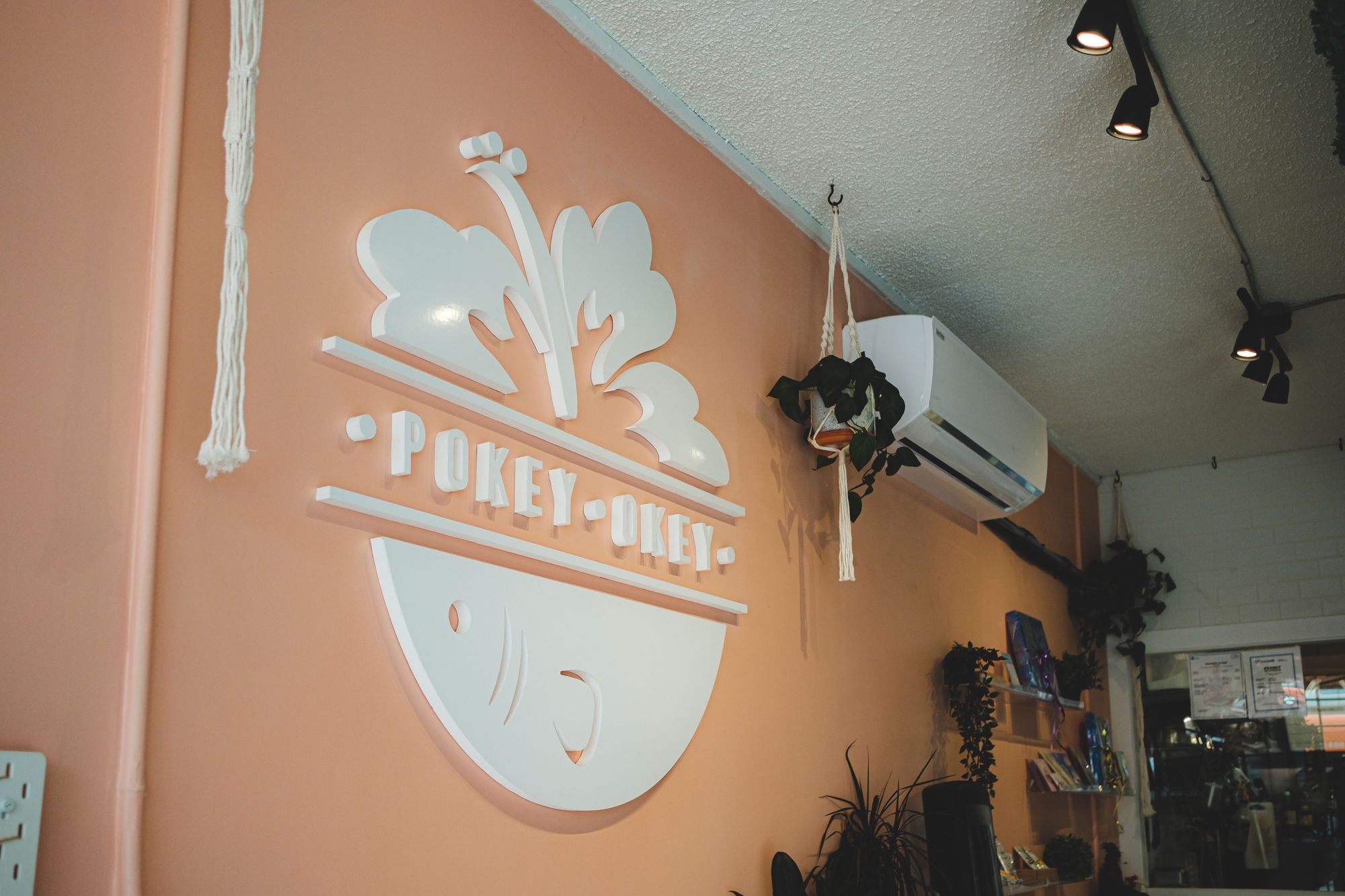 The red bowl is a signature recipe option that is fast to order if you don't want to customize every single thing in your bowl. This option included spicy tuna, spicy salmon, flying fish roe, seaweed salad, kimchi radish, purple cabbage, fried onion, seaweed flakes, and spicy mayo sauce. This was a bowl made for spice lovers and it did not disappoint. The presentation was pleasant and the spice feel was real. For the base I had a choice of white rice, brown rice, and spring salad, so I opted for the brown rice which was cooked enough to have some chew but not so that it was hard. Good technique.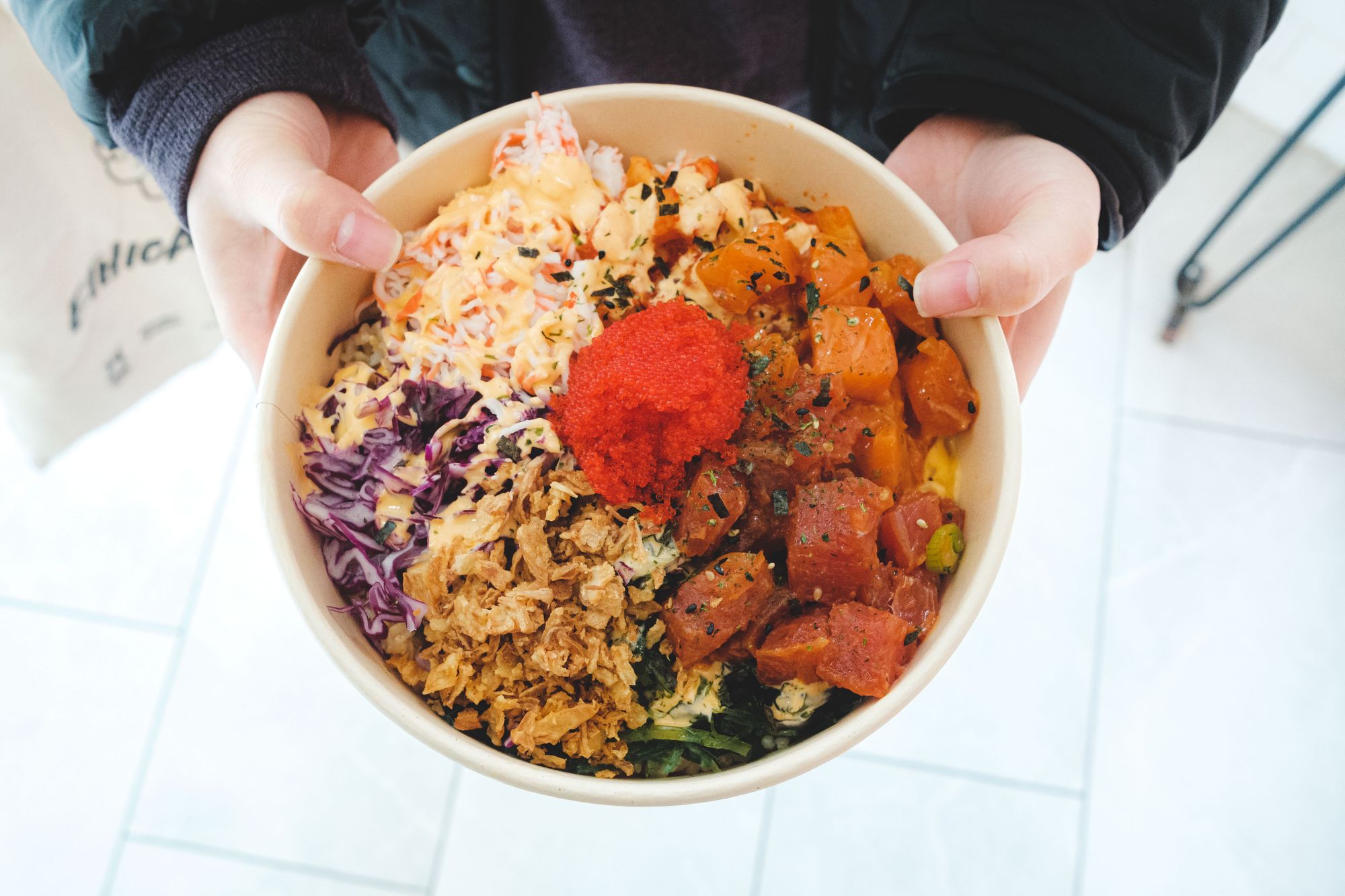 The coconut truffle udon was a limited time option that I knew I had to try. Asking the staff for the origin revealed that the chef wanted a way to connect to vegan customers without forcing a bowl full of tofu onto them. These thick udon noodles were served in a creamy coconut truffle sauce, topped with a medley of vegetables and a side seasoning that included nutritional yeast. The yield here was an extreme umami that you could even smell the flavour of.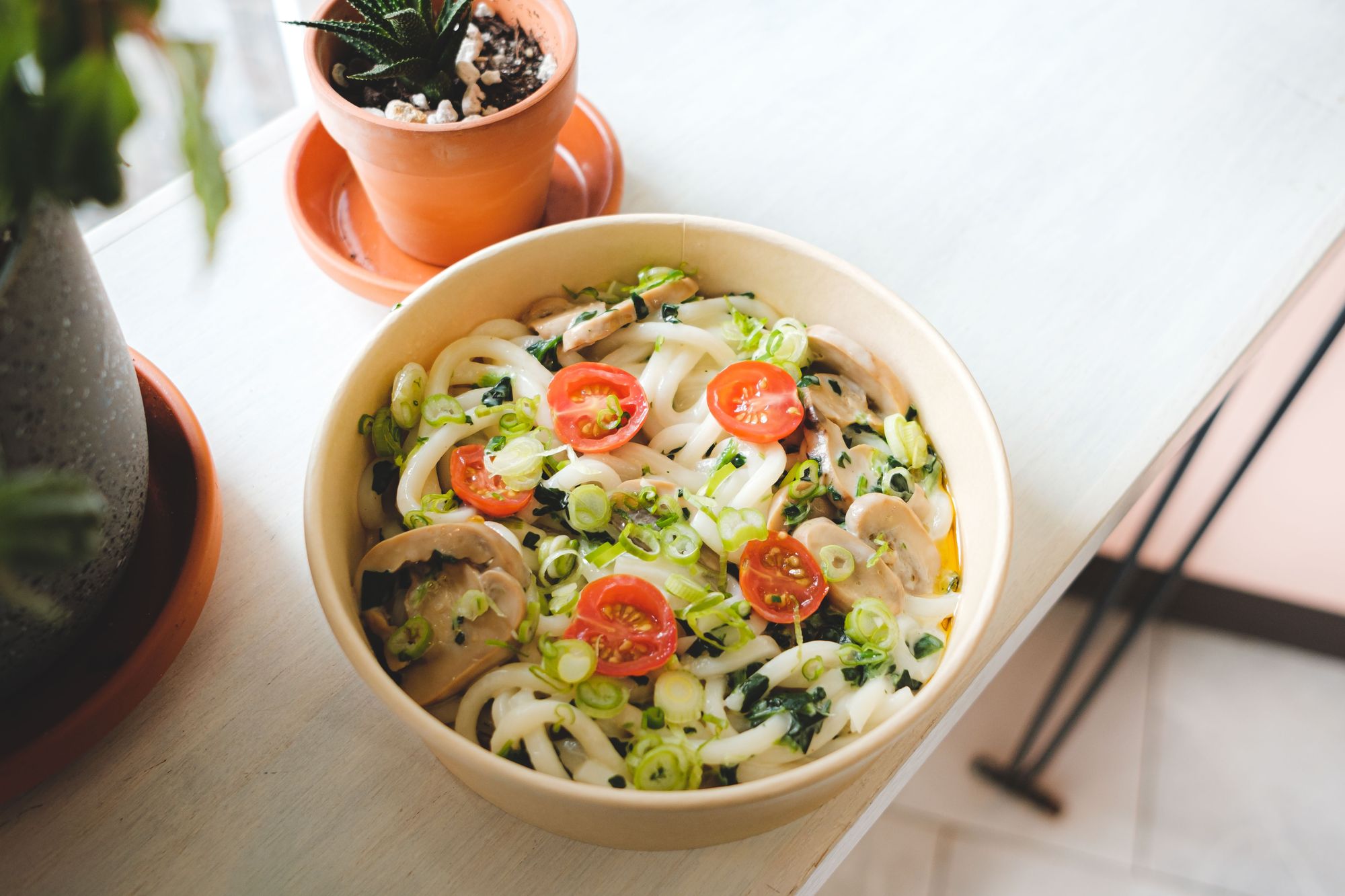 The udon noodles were quite bouncy too and I applaud the poke shop's willingness to experiment and dedicating kitchen space to preparing something as specific as udon.
The tiramisu was a fun little dessert garnished with a single coffee bean but don't mistake this for an ancient recipe. This was a classic dessert where you dig in vertically with your spoon to capture all the layers of lady finger, mascarpone, and espresso and from a menu creation perspective, pitches this poke shop as a place to enjoy more than just a health-conscious bowl of poke.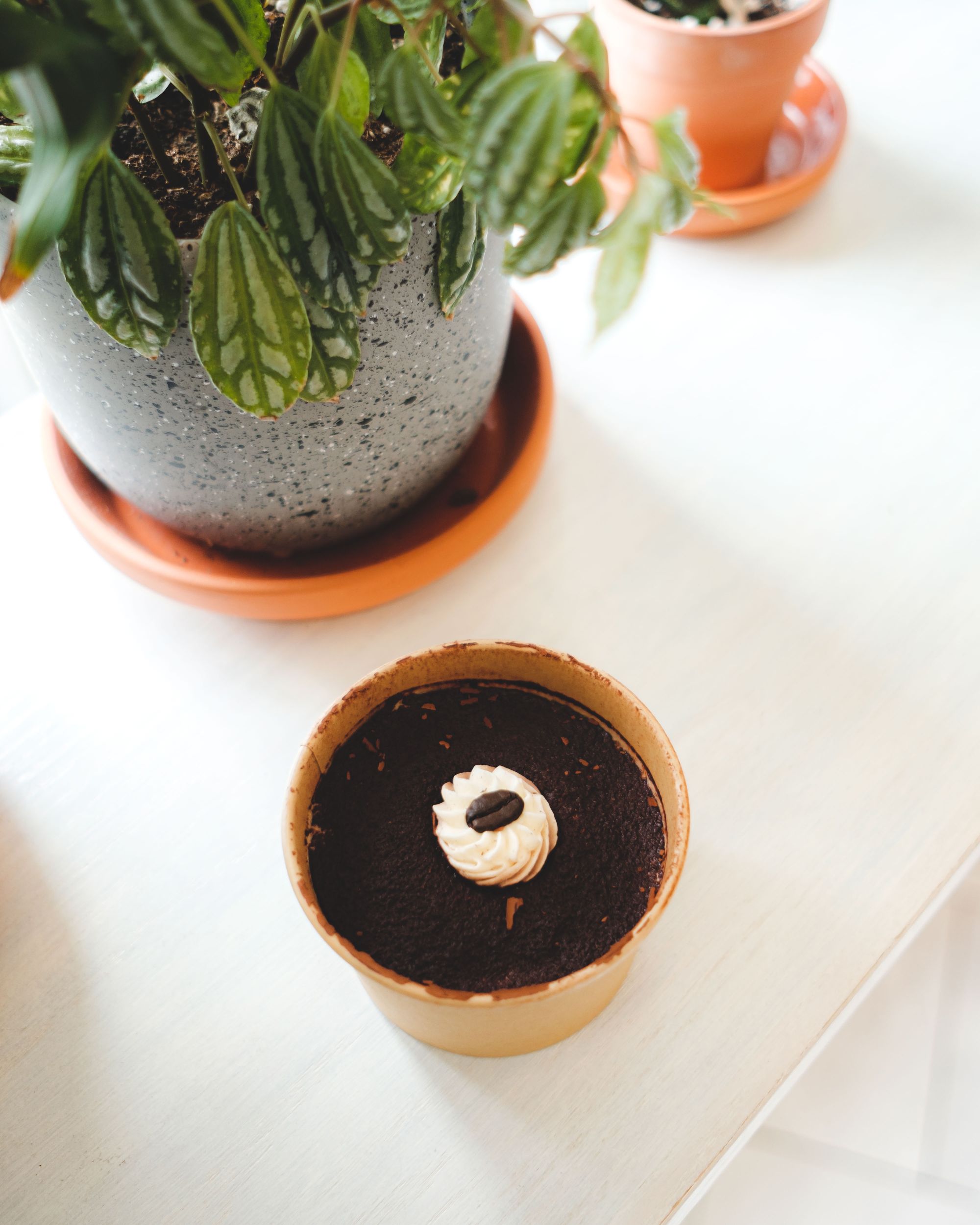 Features:
Where Pokey Okey really stands out is in its shop design. The graphics used to describe the different toppings are adorable and you can tell from the plants growing in the front that the owners are doing the best they can with what was once a shoe repair shop. And to give this small space even more personality, there is even a small space dedicated to selling greeting cards because when you're in the mood for poke, you might be interested in sending your friends a hello through a greeting card.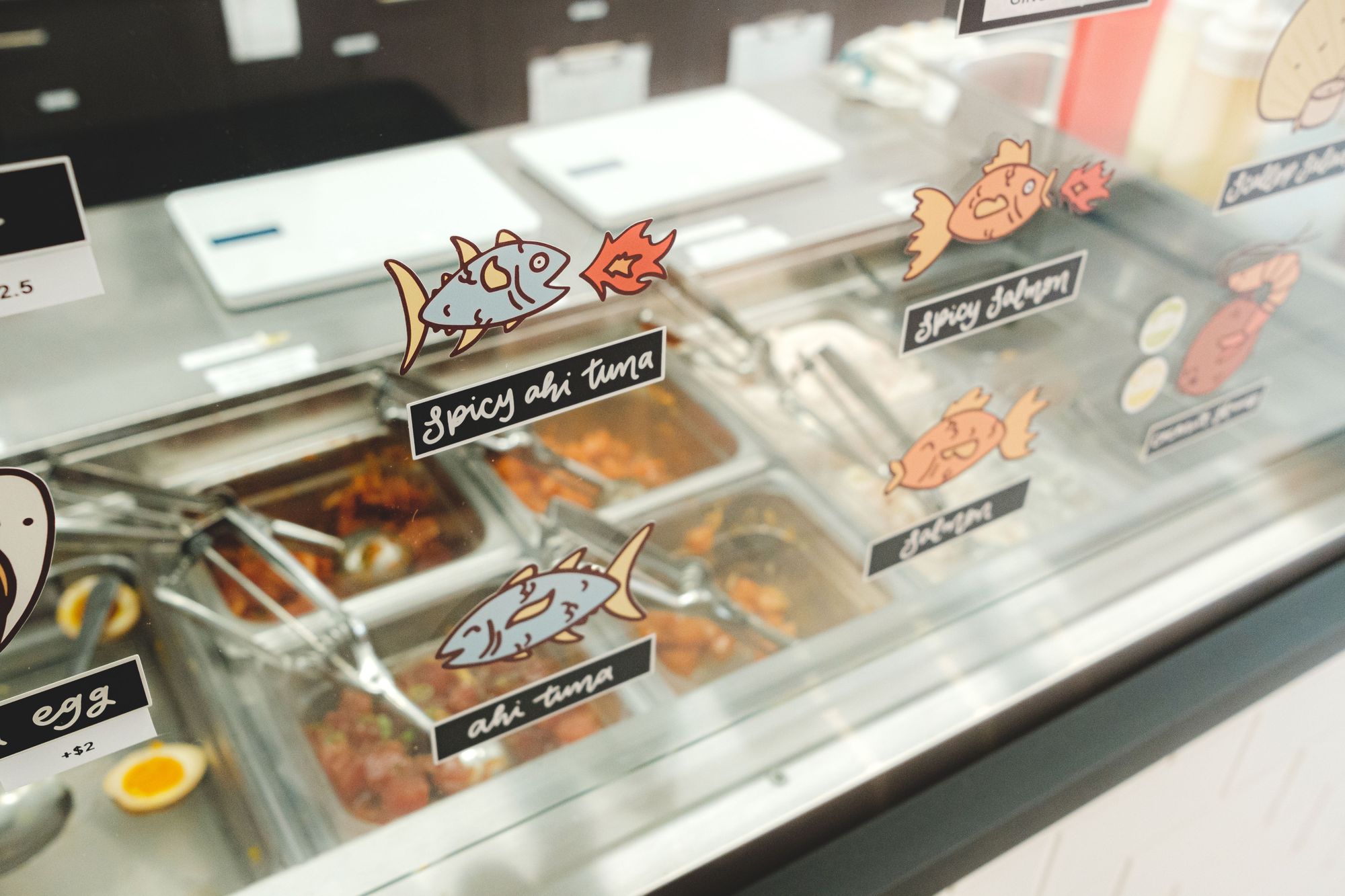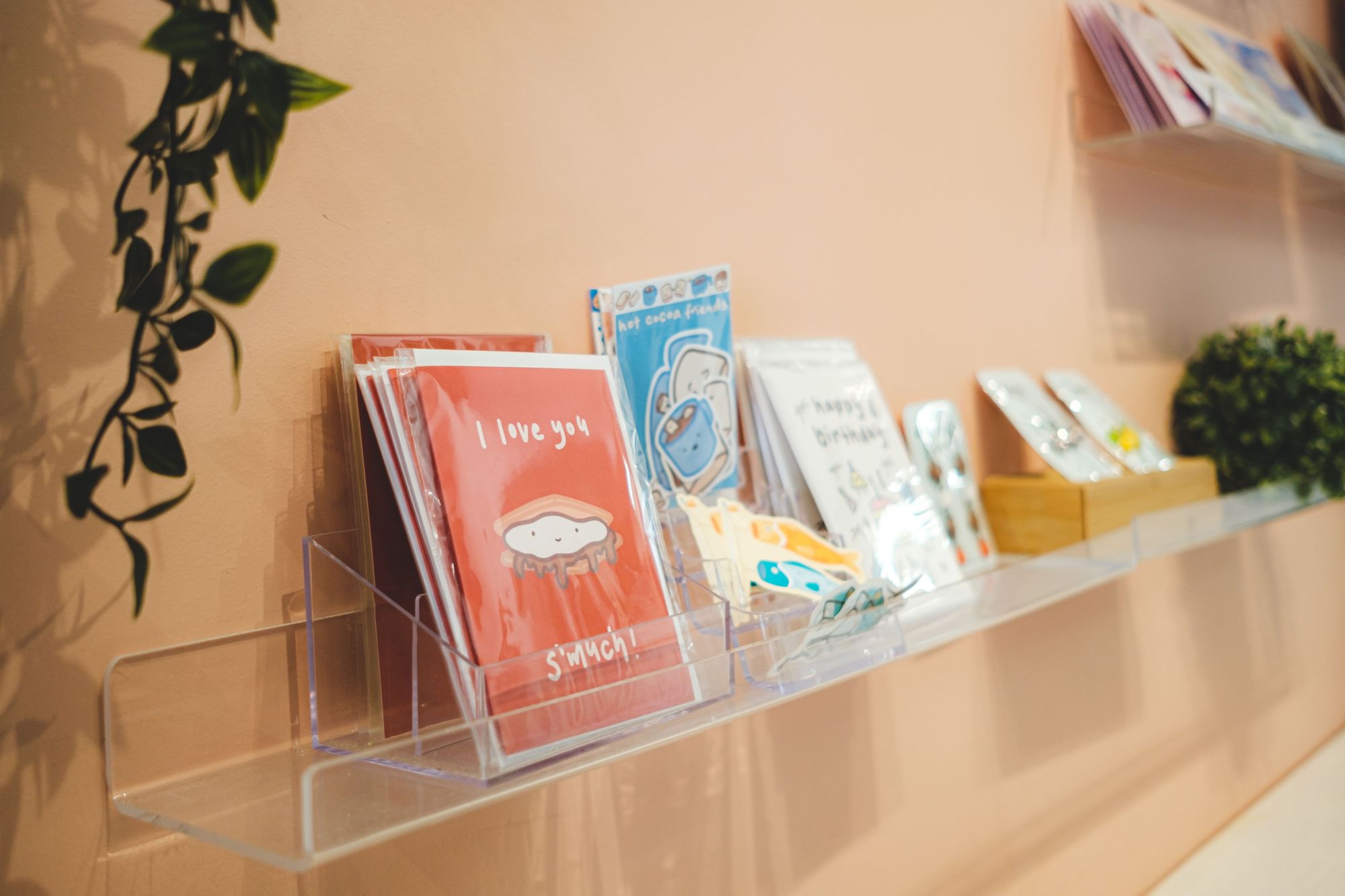 Seating-wise, there isn't much to sit at apart from the tiny bar that hugs the front window and the side wall. During my visit it appeared most people were coming in strictly for takeout.
Final Thoughts:
One-liner: A poke business that does more than the typical shop by investing in friendly menu guides and experimenting with alternative menu items
Highlight: Red Bowl
Price per person: $15-$27
Would I go back? Yes.