It's hard to see a truly unique concept open in Vancouver, so when a place like Ça Marche Creperie props up as a brand new concept in a brand new address, it deserves investigating. Buckwheat crêpes are the name of the game at Ça Marche and they are offered in both savoury and sweet options. This is no Cafe Crepe Express and we'll dive into why.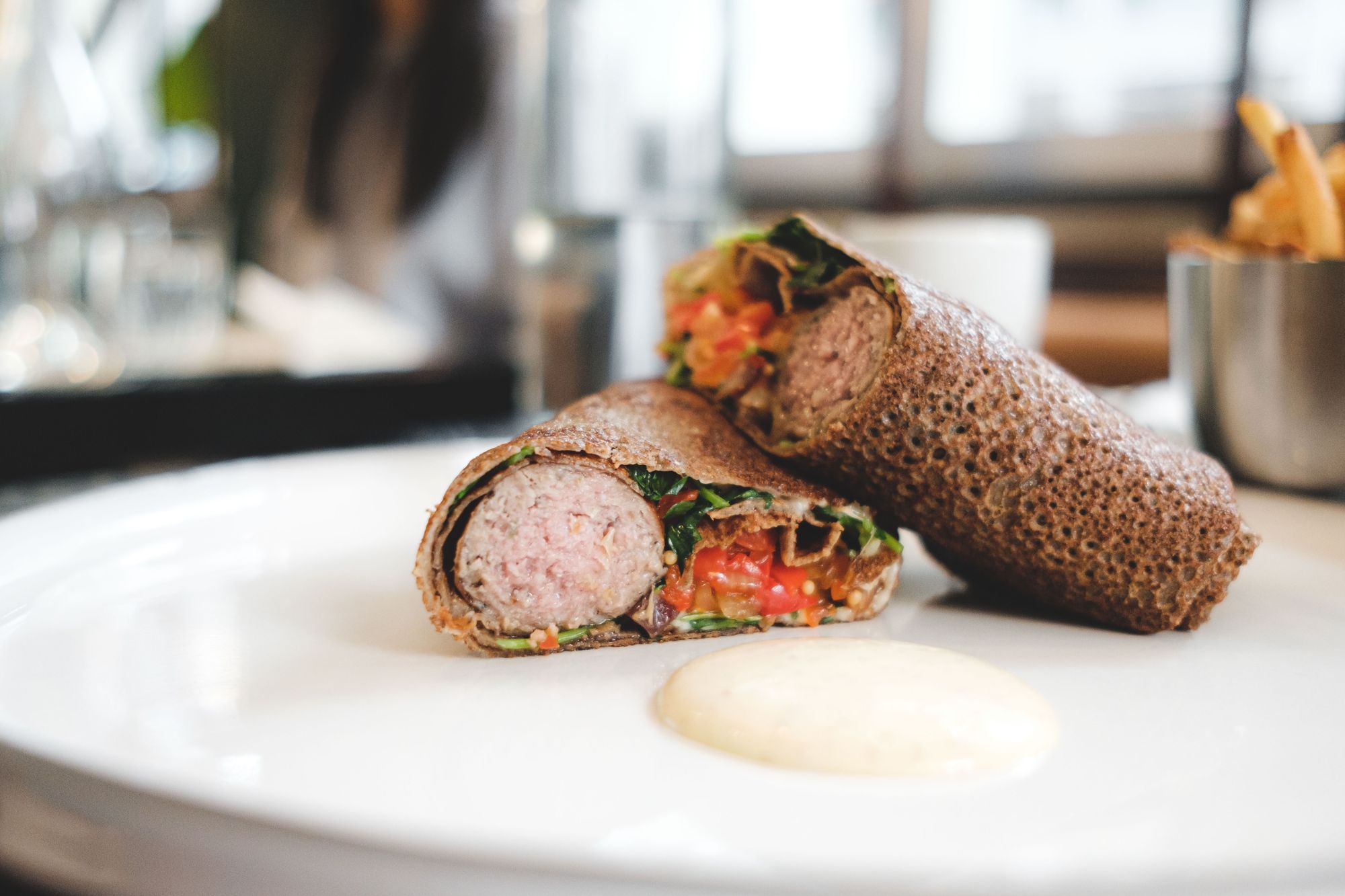 Food:
Team Jact came here for a mid-afternoon meal and I had the following:
Saucisse Crêpe ($19)
ÇM Frites ($9)
The saucisse crêpe was a creation of beef and pork sausage, bacon, red pepper relish, pea shoots, gruyère, and mustard aioli, wrapped in a buckwheat crêpe. This sausage was juicy and full of pop when biting into it. The mix of vegetables was fresh and carefully minced so as to fit nicely within the confines of the buckwheat shell. The buckwheat shell itself has a distinct chew to it but is dense enough to make the crepe feel like a meal. Compared to a place like Cafe Crepe, this crepe holds itself together well and is presented beautifully (look at that meticulous dollop of mustard aioli!).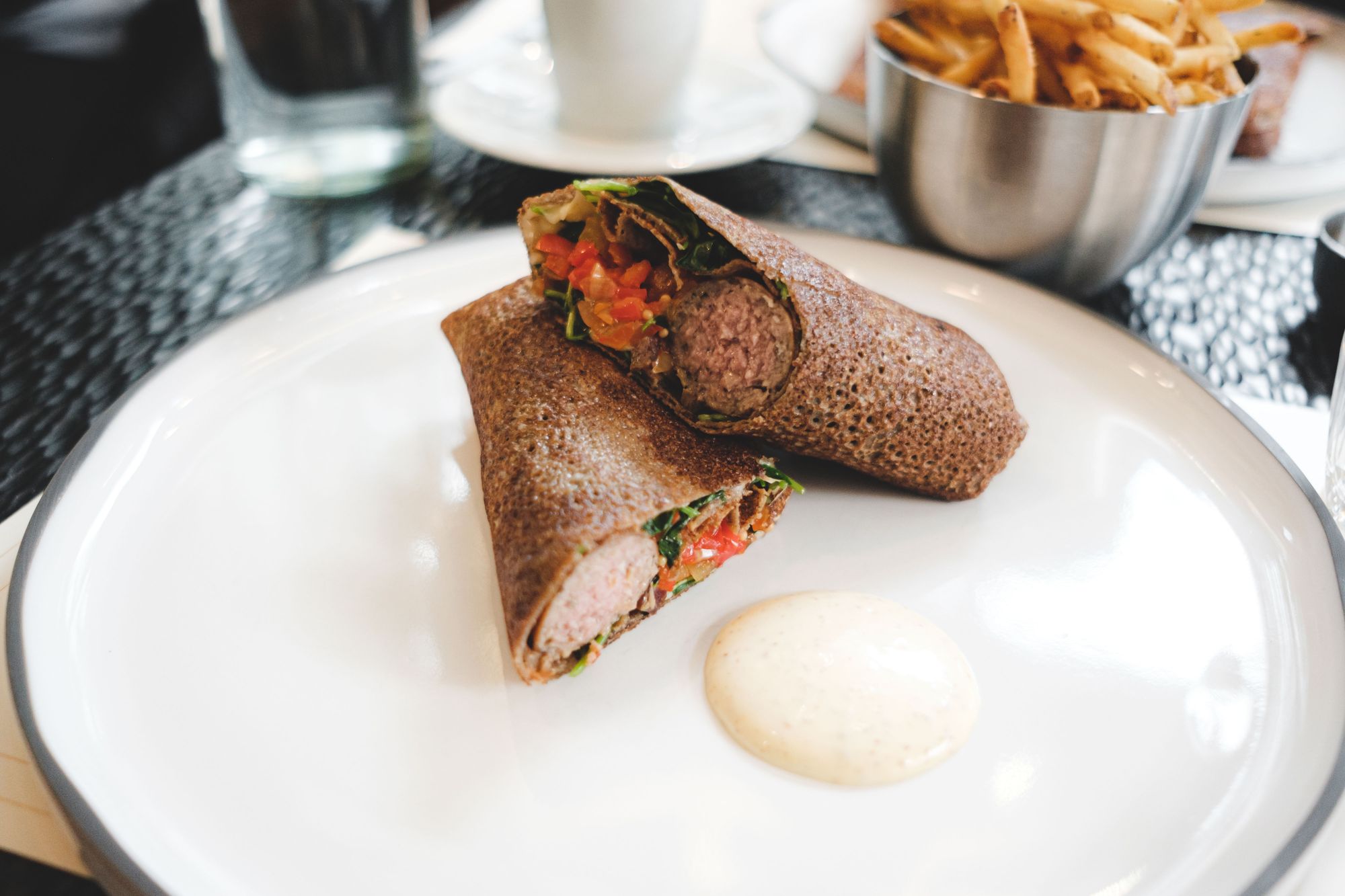 A crepe isn't enough to serve as a full meal so I also got an order of ÇM frites. These namesake fries were served with house seasoning and a side of aioli. Skinny fries are the classic cut in French cuisine so these fit the bill though I found them to be on the saltier side. It might be worth instead getting a sweet crepe rather than fries as looking at the price now, the fries feel a little expensive given some sweet crepes of Ça Marche can be had for cheaper.
Features:
Ça Marche is a beautiful restaurant located in the Vancouver House building. It's one of many businesses that are brand new addresses and it looks fantastic on the inside. The orb lights and brass accents feel very French. It's cozy to say the least, but a full bar exists as well as small bistro tables. There is seating for about 30 guests in the small space.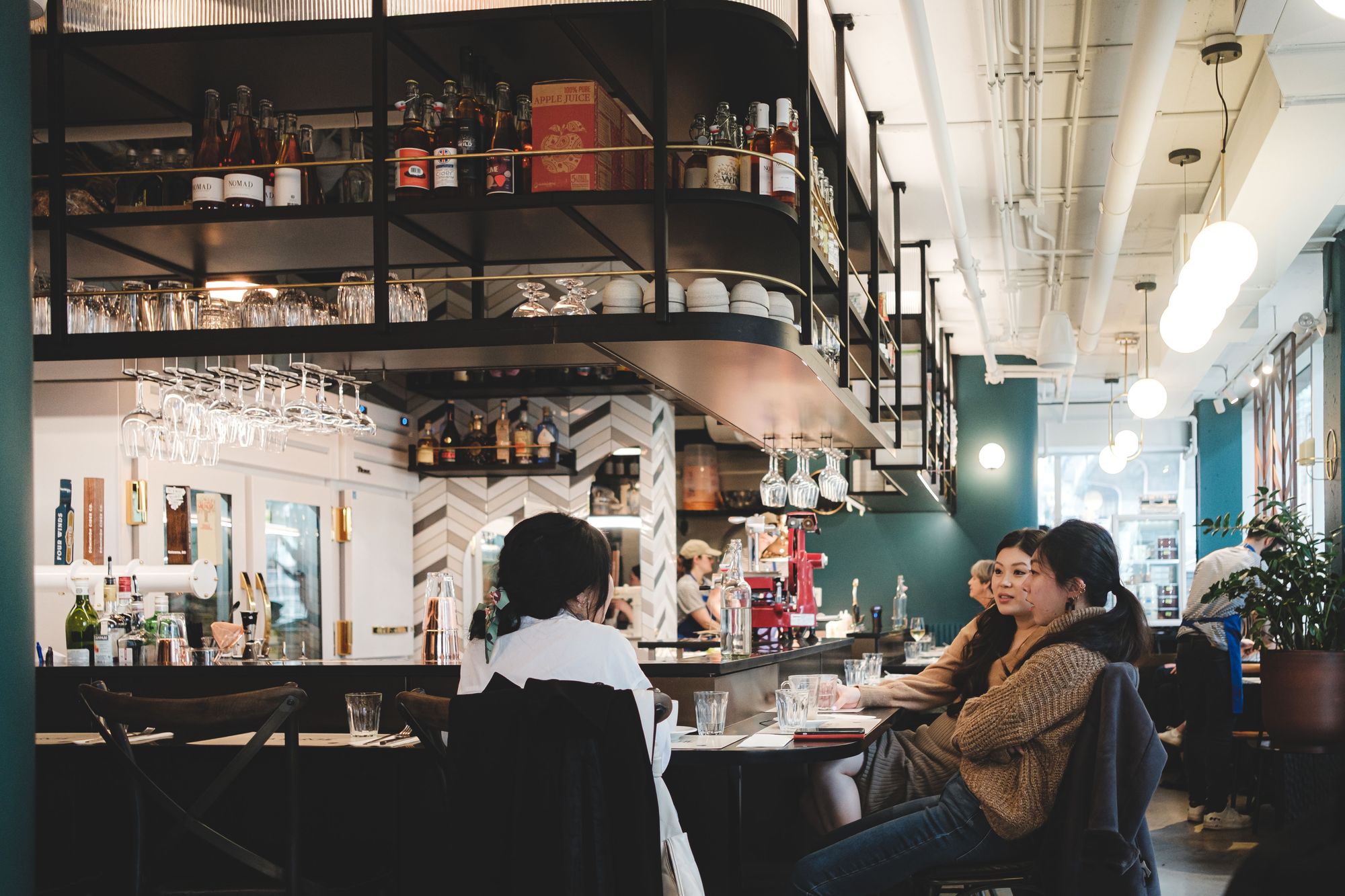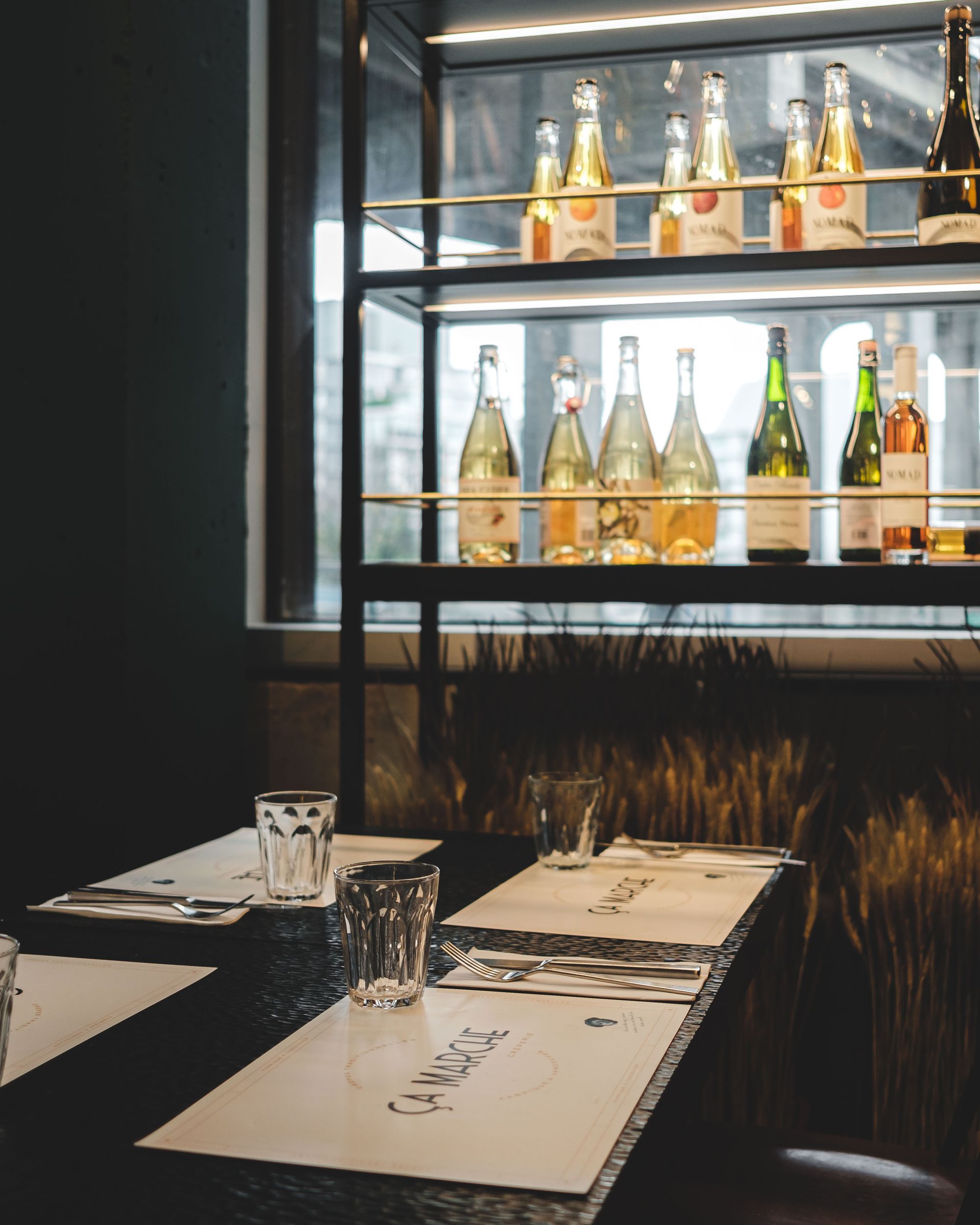 Service:
Service within Ça Marche was great. Our server came by promptly and checked in on our food mid-meal. Water was served in a large glass at the table for us to pour and it was refilled once. The food was also quite quick coming around 10 minutes after we ordered.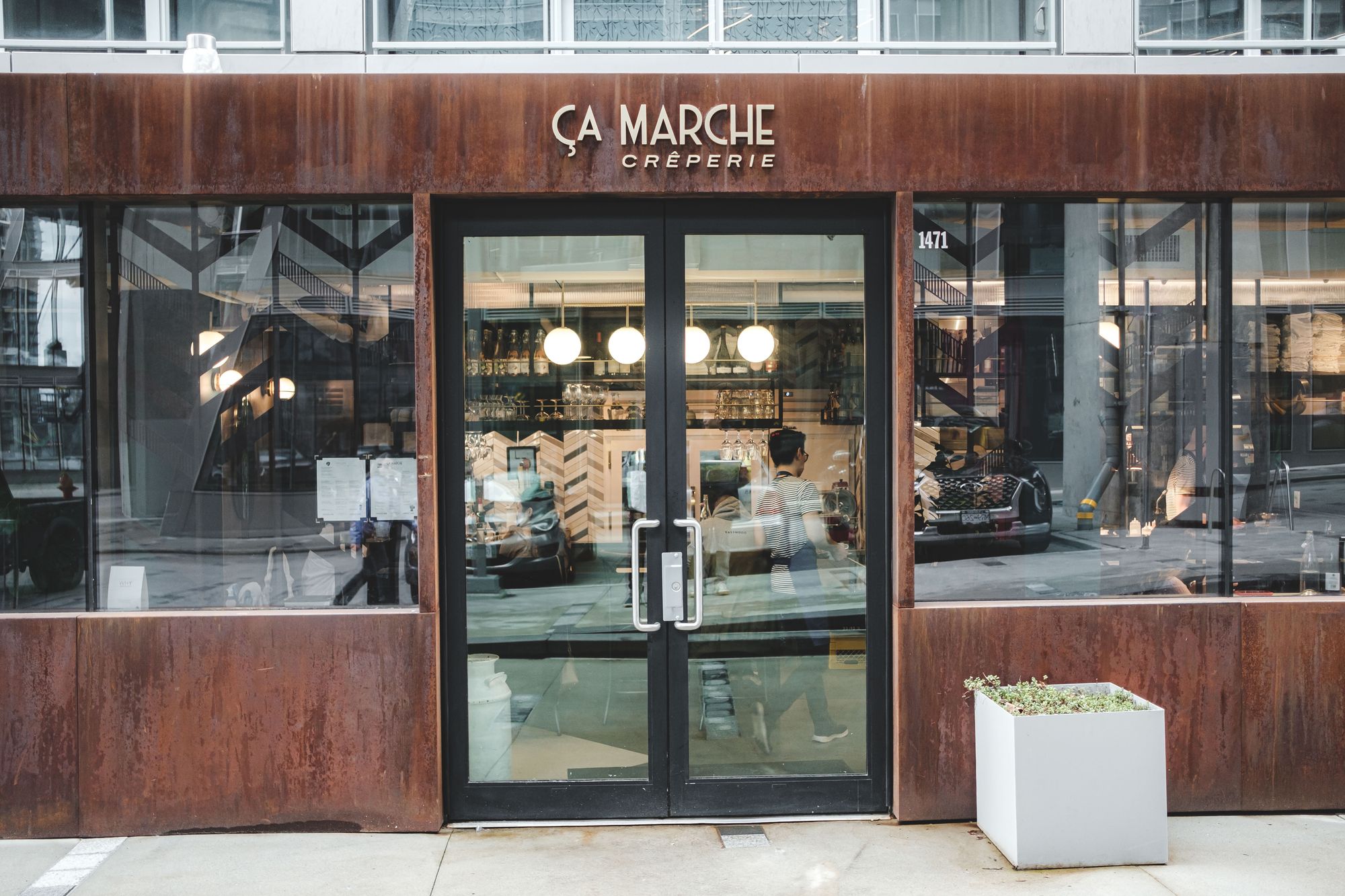 The main gripe I had with service is there is no takeout service. I wanted to bring a crêpe home to my wife but the server said they didn't do takeout. It would have been awkward if I ordered a ton of food I couldn't finish (this happens). I guess I would have taken their plate home if I was really desperate. Regardless, there hasn't been anything like Ça Marche crepes in Vancouver served at this level so this feels like a truly unique restaurant.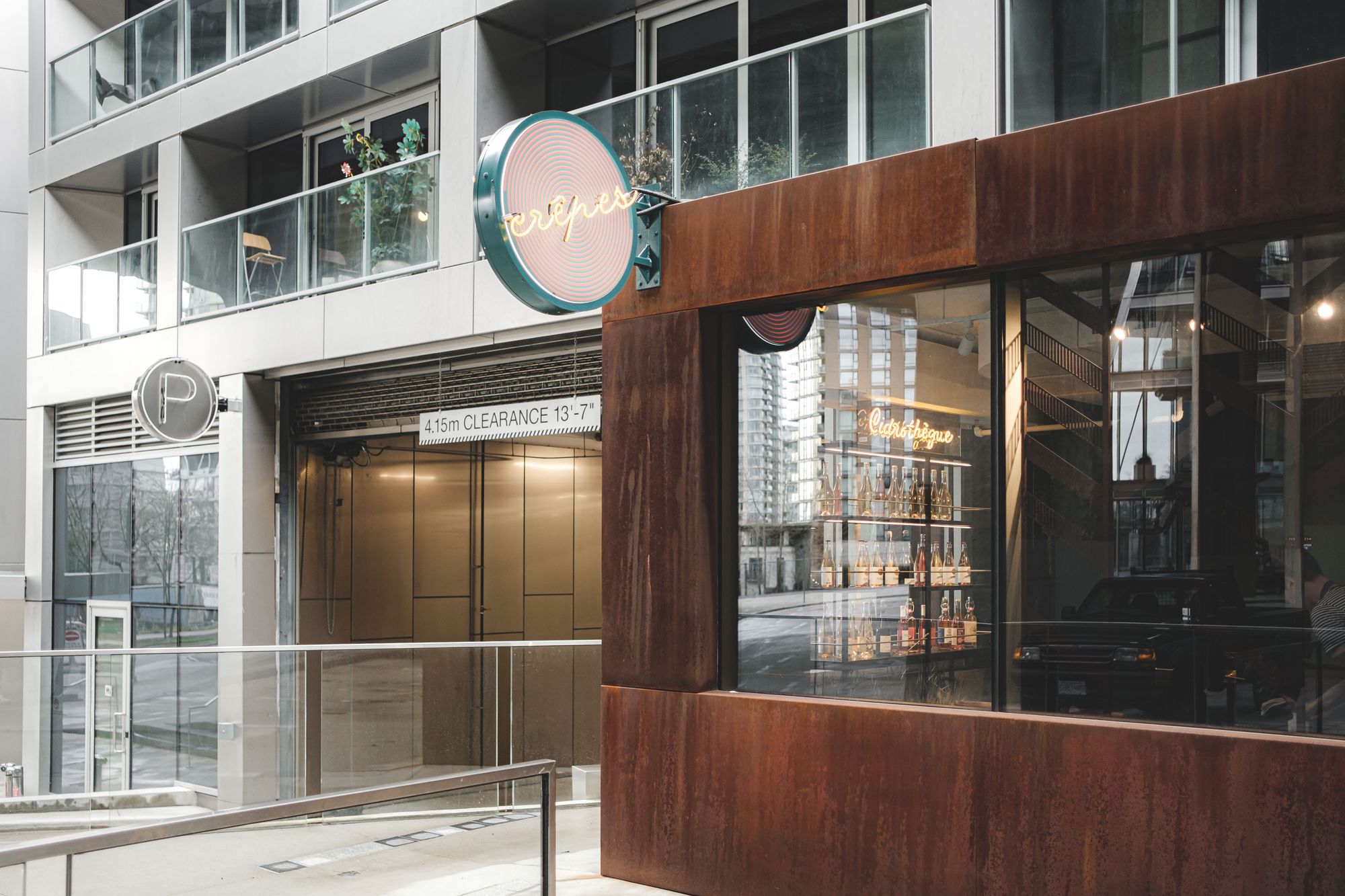 Final Thoughts:
One-liner: Terrific first-of-their-kind crêpes in a brand new Vancouver address
Highlight: Saucisse Crêpe
Price per person: $15-$40
Would I go back? Yes but with my own container for takeout.