A way to rest and recharge can do wonders for one's productivity. As part of my visit to Semiahmoo Resort's Winemaker Dinner in Blaine, WA a couple of weeks ago, I also stayed the night. This way I could enjoy all the amenities of the venue and also drink the paired wines (as opposed to spitting them out). Now fully recharged, I'm excited to share with you the top 5 features of visiting one of Washington's favourite resorts (as voted by Seattle Magazine readers in 2016).
Disclosure: I was given a complimentary stay as part of my attendance at the Sokol Blosser Winemaker Dinner.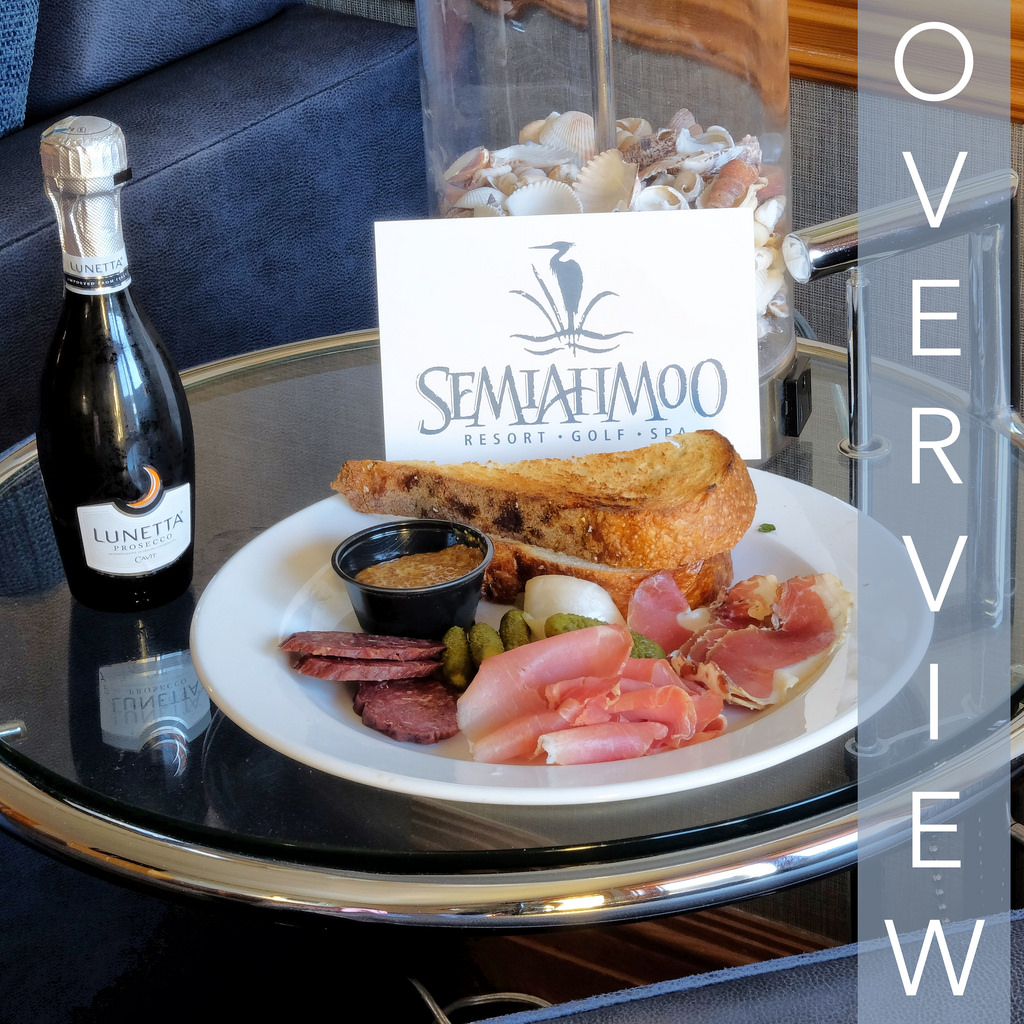 Top 5 Features:
After an overnight stay at Semiahmoo, these are my standout features of the experience:
Variety of activities
The in-room hospitality
Balcony Views
Special Events
Tranquil getaway feels
Variety of Activities
A visit to Semiahmoo can be both a do-nothing or do-something vacation. Depending on the season, the staff will organize activities that guests can opt in. For our stay, nightly bonfires on the beach, a kids club on Saturdays (read: time off for guardians and parents), barbecues, seafood boils, and Friday night cinema (Black Panther) were all part of the resort agenda. Off-site activities such as beer crawls and hiking adventures can be done if you're looking for pre-planned day trips.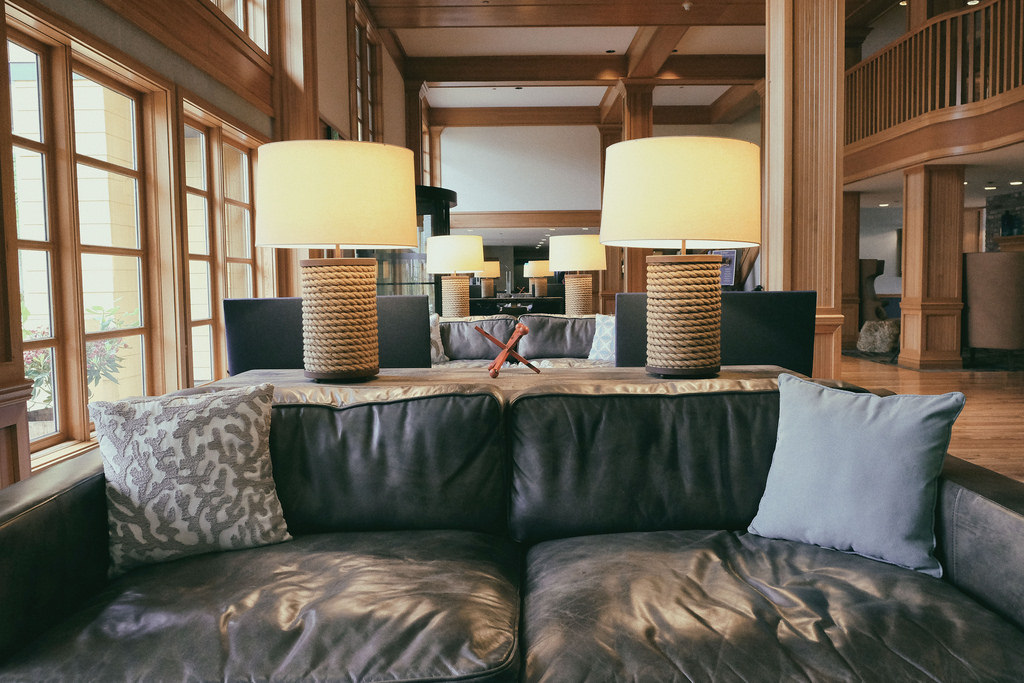 Inside Semiahmoo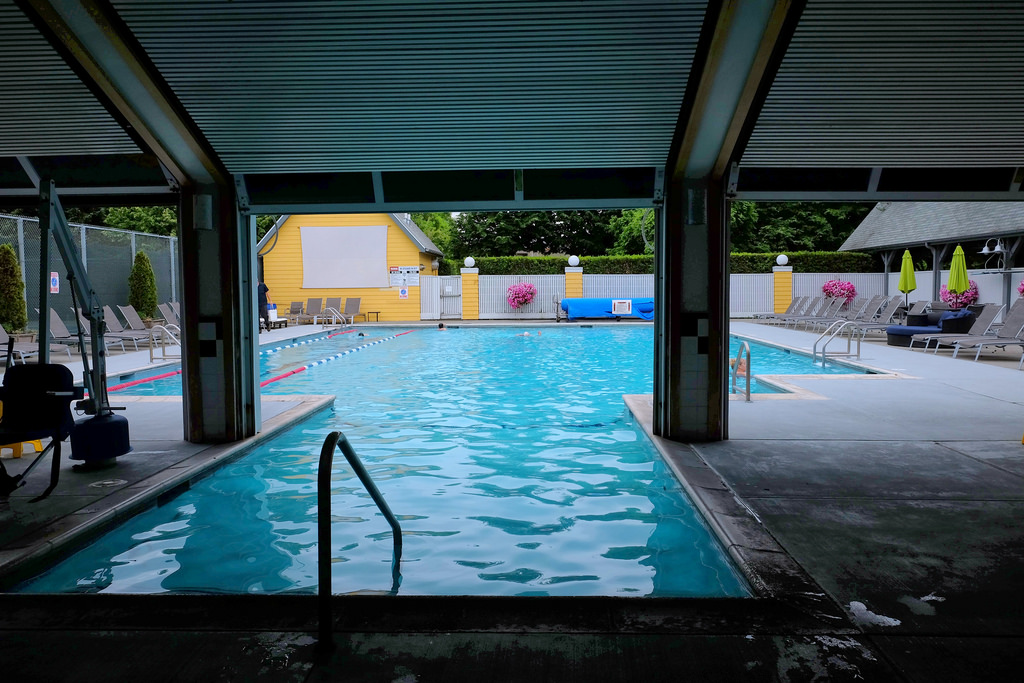 Swimming Pool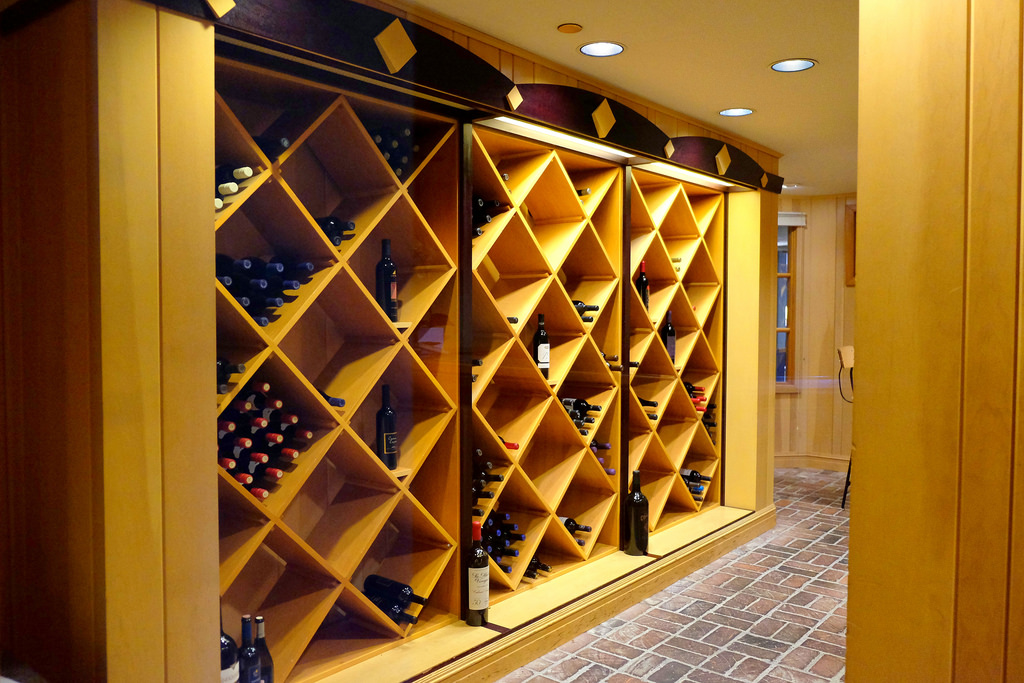 Wine Club
In-Room Hospitality
It goes without saying that the best impression is usually the first impression. Timing was key on this next piece of goodwill but about 30 minutes after checking in and unloading our gear, a room attendant knocked on the door and welcomed us to Semiahmoo Resort with a big plate of charcuterie and sparkling wine. Sure the plate felt like it was fresh out of the fridge but the gesture was still very heartwarming.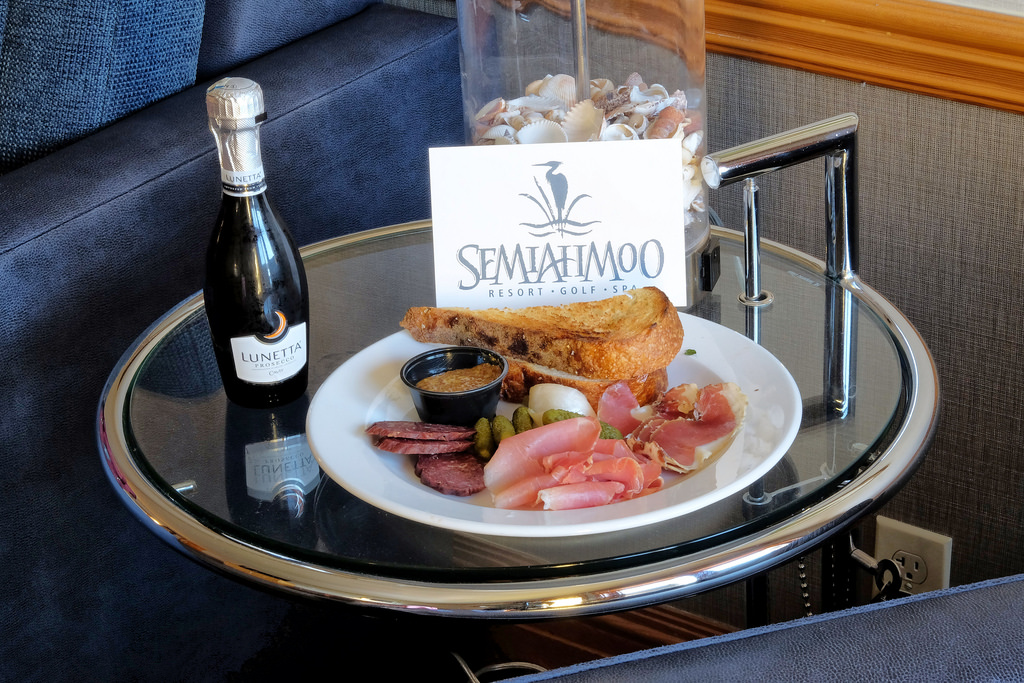 Semiahmoo Welcome Charcuterie
Balcony Views
This feature is dependent on what room you book but our room had a balcony view of the water behind Semiahmoo Resort. It was here I got a good look at the water and the nightlife was even more serene with the view of White Rock across the Georgia Strait.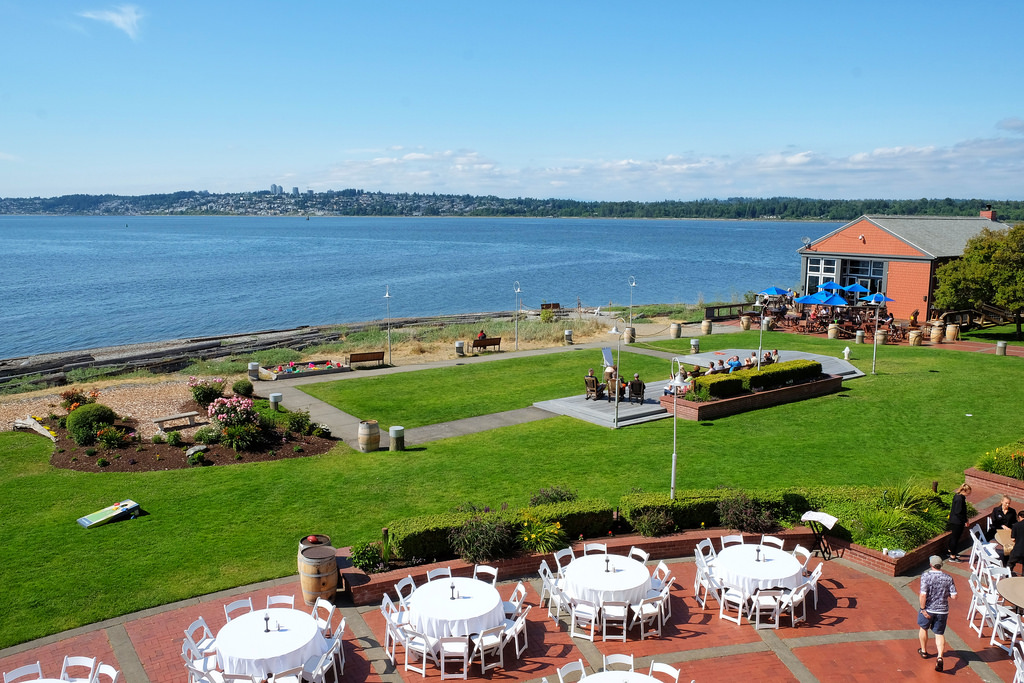 Balcony View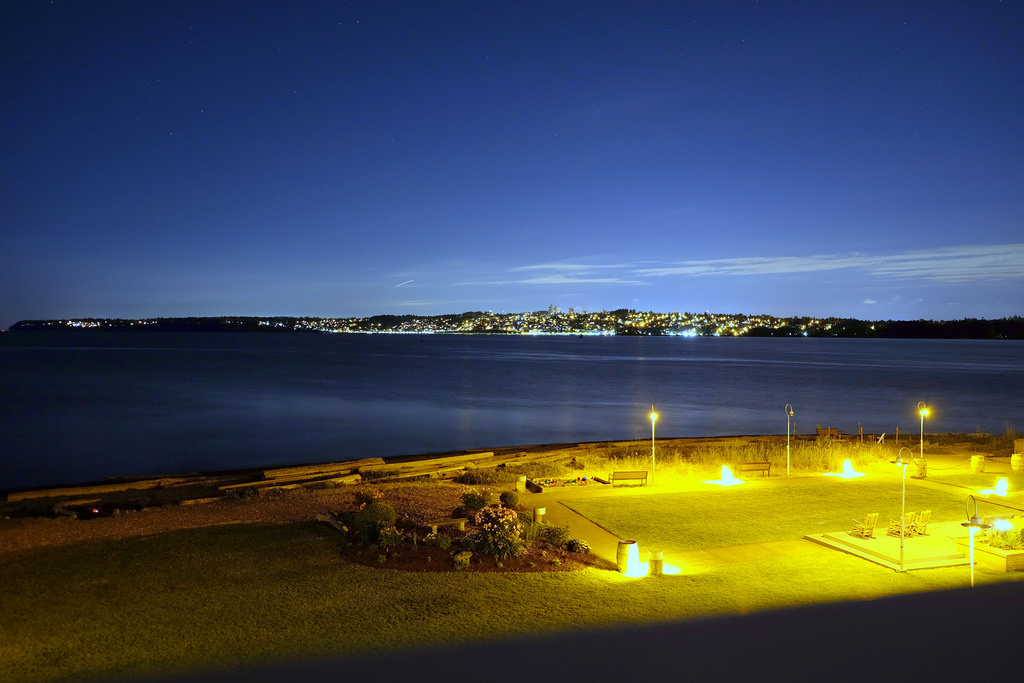 Night View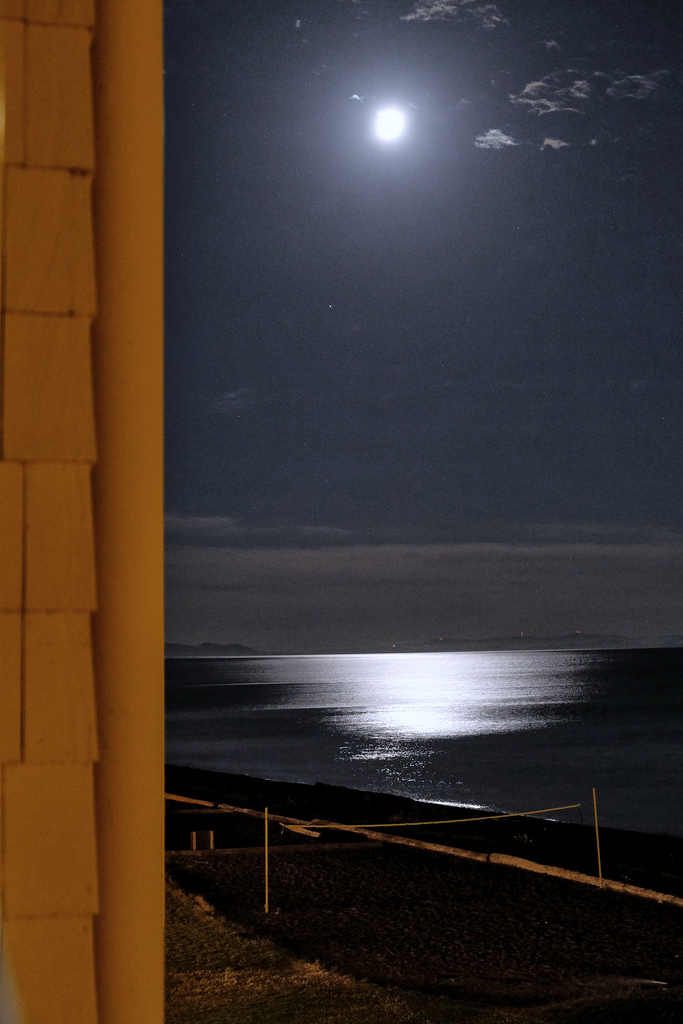 Moonlight
Special Events
Not one to rest on its laurels, Semiahmoo plans a multitude of seasonal events. I was a lucky guest attendee of their Winemaker Dinner series which pairs Pacific Northwest winery seminars with a five-course dinner menu that is guaranteed to leave you stuffed. It's events like these that reinvigorate reasons to visit Semiahmoo and maybe become a member of their various clubs (e.g. wine club, racquetball club, golf club, etc.).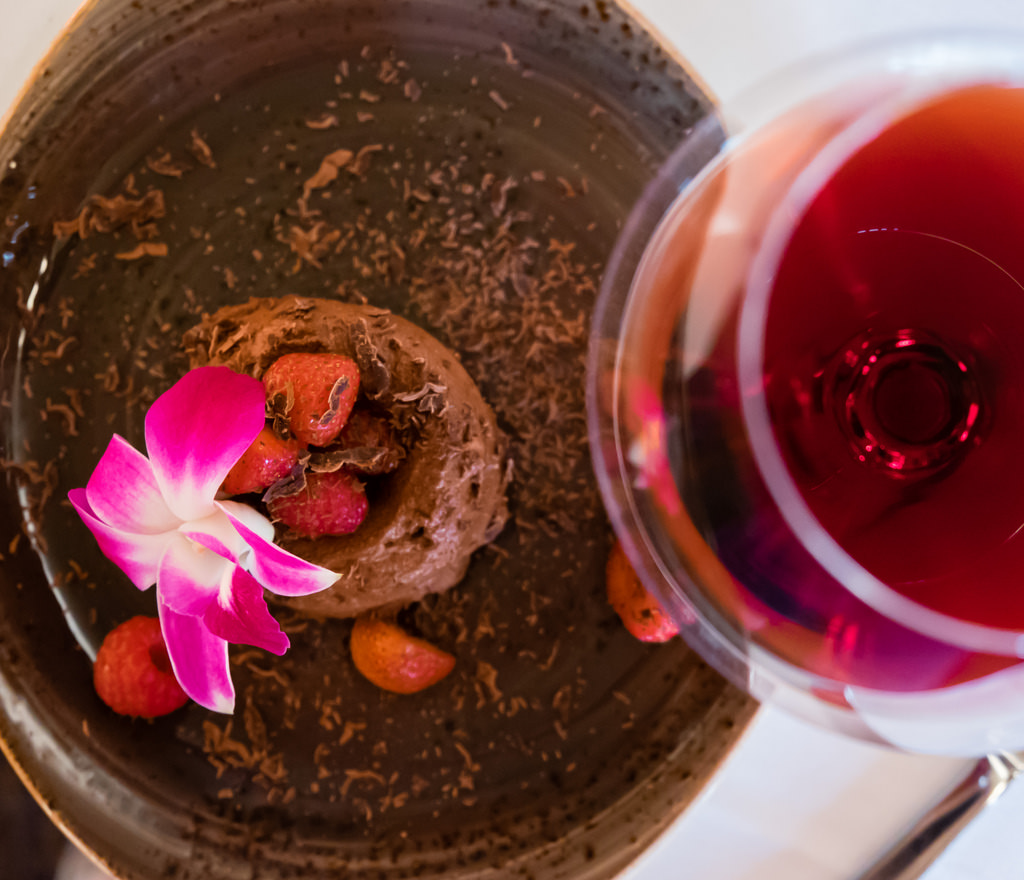 Winemaker Dinner Series
Tranquil Getaway Feels
Semiahmoo Resort is geographically in Blaine, Washington, but the drive there takes you to another land. Literally located at the end of a spit, Semiahmoo feels like a remote oasis of Pacific Northwest glory. The best parts aren't even the room or bed you'll stay in, but the calm ocean breezes and glorious sunsets that will massage your soul. In my opinion, Semiahmoo is a very tranquil place to spend a vacation.
For Canadians visiting, you might be delighted to hear that on the shore you'll likely have your Canadian cell service. I had my Freedom Mobile network connected despite being geographically south of the border.


Panorama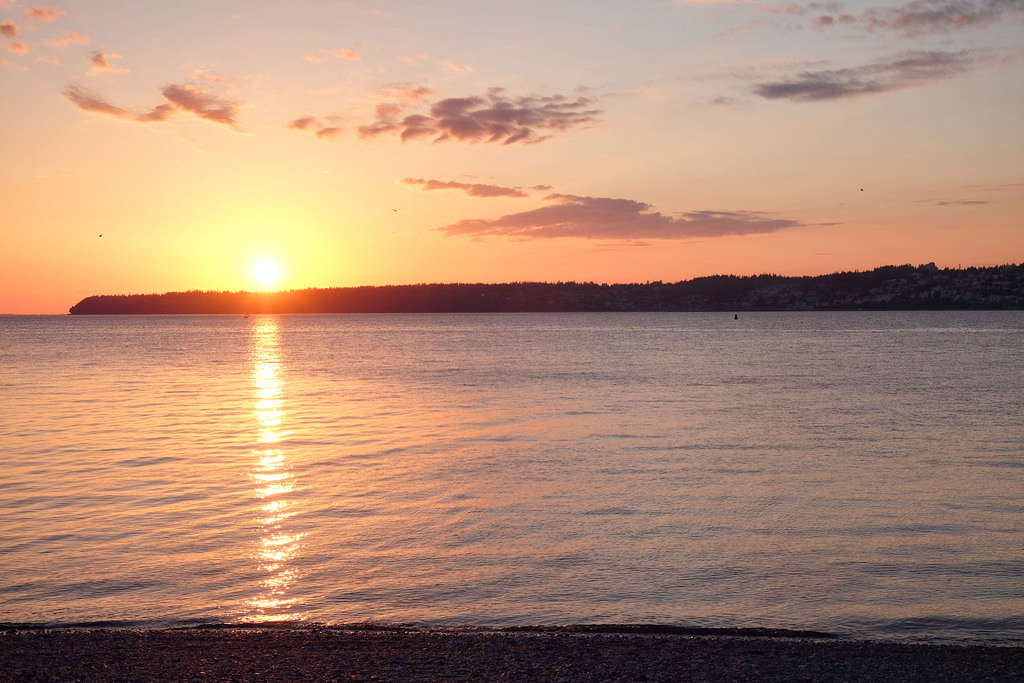 Sunset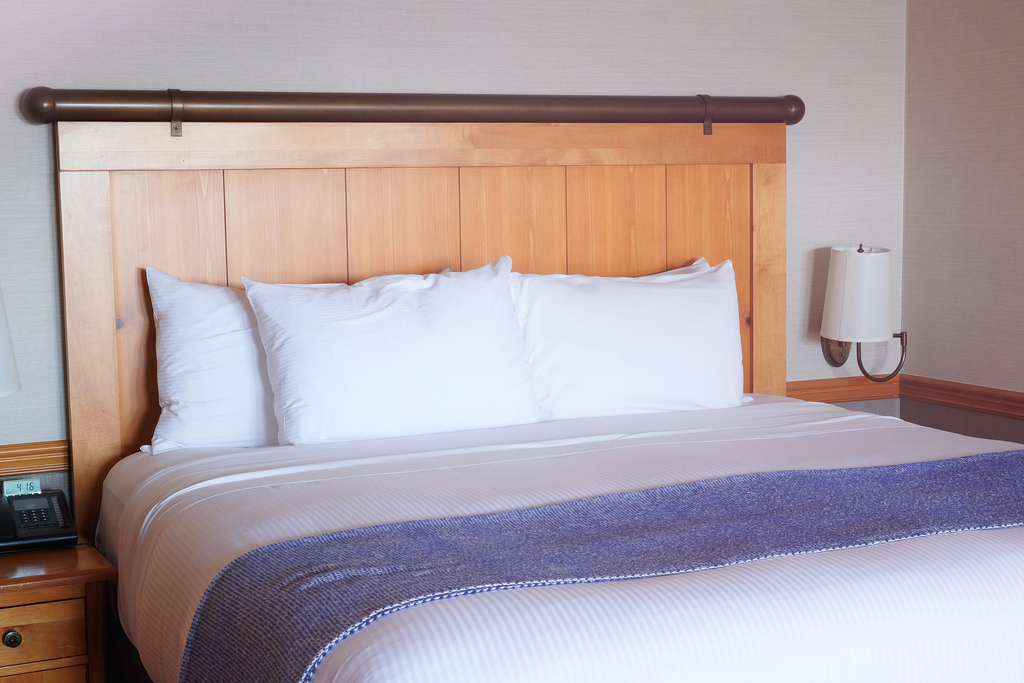 The Bed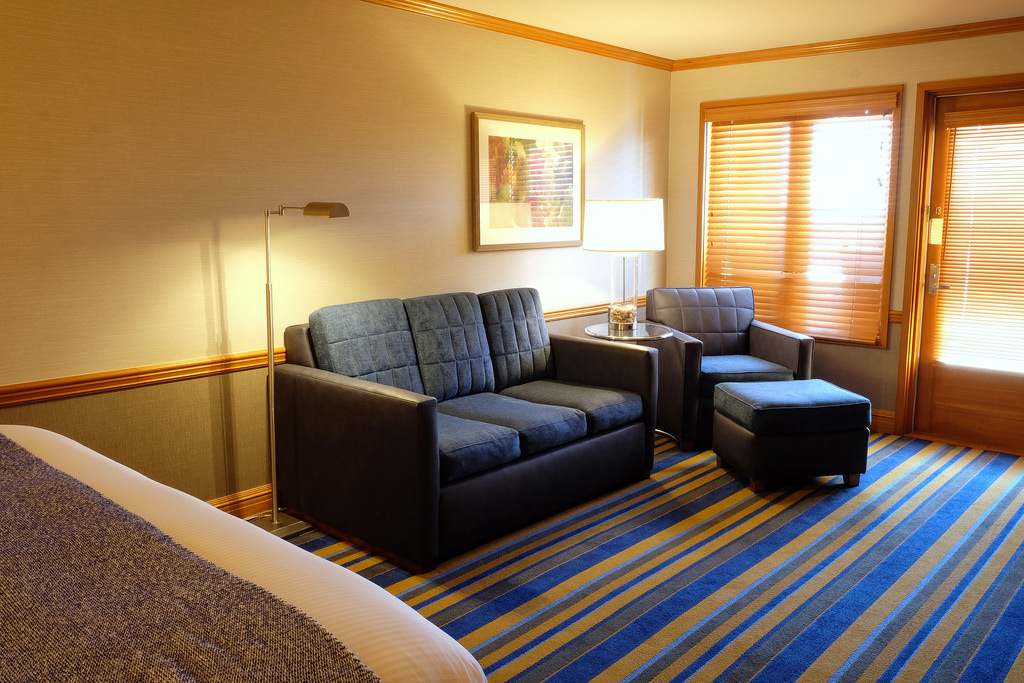 The Room
Final Thoughts:
One-liner: Semiahmoo Resort is a short distance getaway that is rich in Pacific Northwest glory and activities for just about anybody looking to stay awhile
Highlight: The tranquil shore views
Price per person: $210+ Summer Season per evening
Would I go back? Yes.