One year after opening and one listing on the Vancouver Michelin Guide's Bib Gourmand later has Song (by Kin Kao) one of the hottest places to get a reservation at in Mount Pleasant. While prices are on the elevated side here, and nearly everything has an equivalent dish at a cheaper price point elsewhere, each dish has a special flair to it to justify the higher price. When I had the chance to have dinner with friends on a Friday night, I jumped when we saw Song had space for us.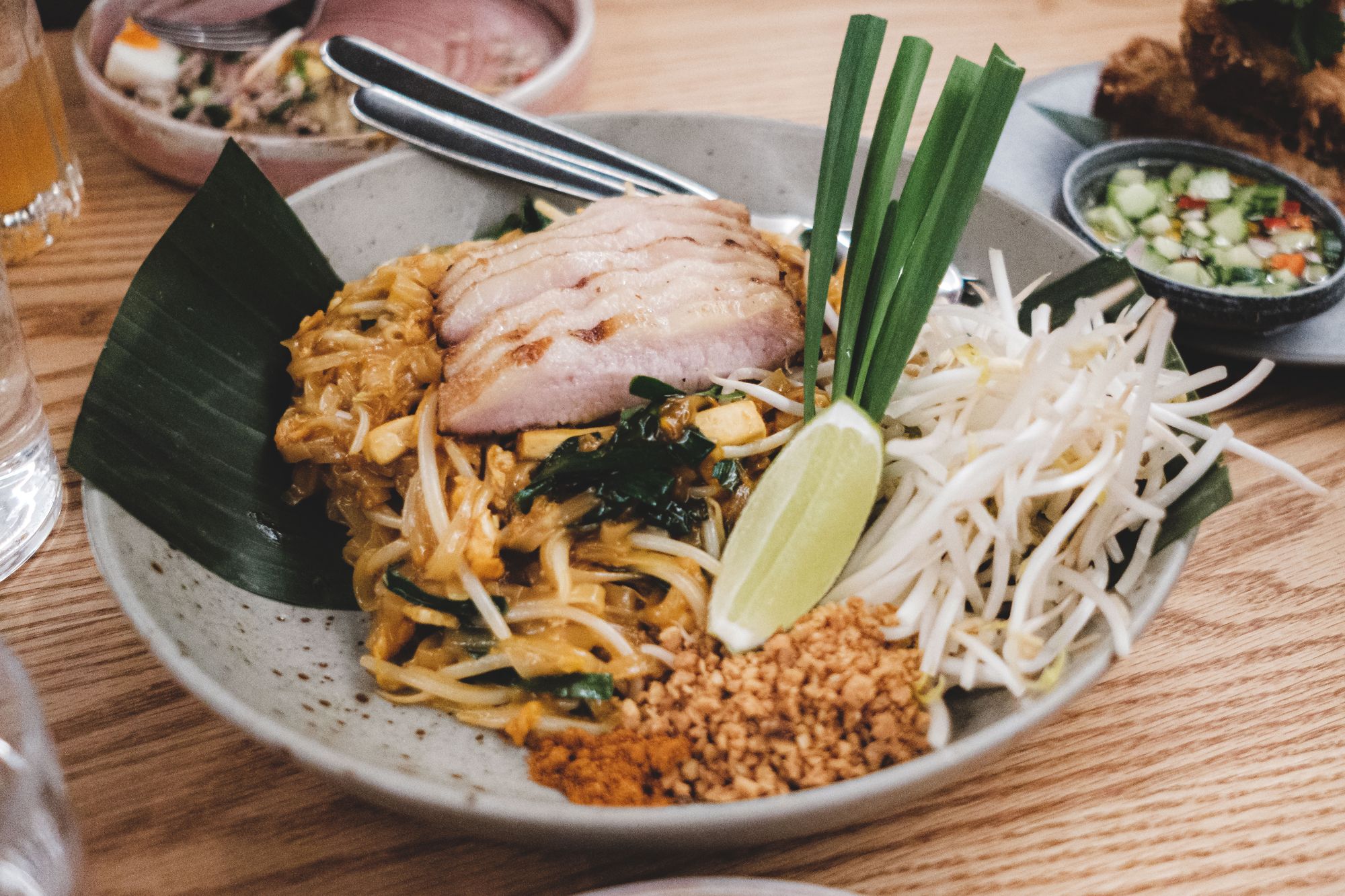 Food and Drink:
Team Block Party came here for a Friday evening dinner and I had a great taste of the following:
Thai Iced Tea ($8)
Shrimp Toast ($6/pc)
Grilled Eggplant Salad ($27)
Pad Thai with Pork Jowl ($27 + $5)
Massaman Duck Confit Curry ($45)
Being a Friday night dinner at 7:30pm, I was already running low on battery, so the Thai iced tea was a perfect driving-friendly drink to start the evening with. This was a classic recipe with sweetened black tea mixed with evaporated milk suspended on top to let the diner stir.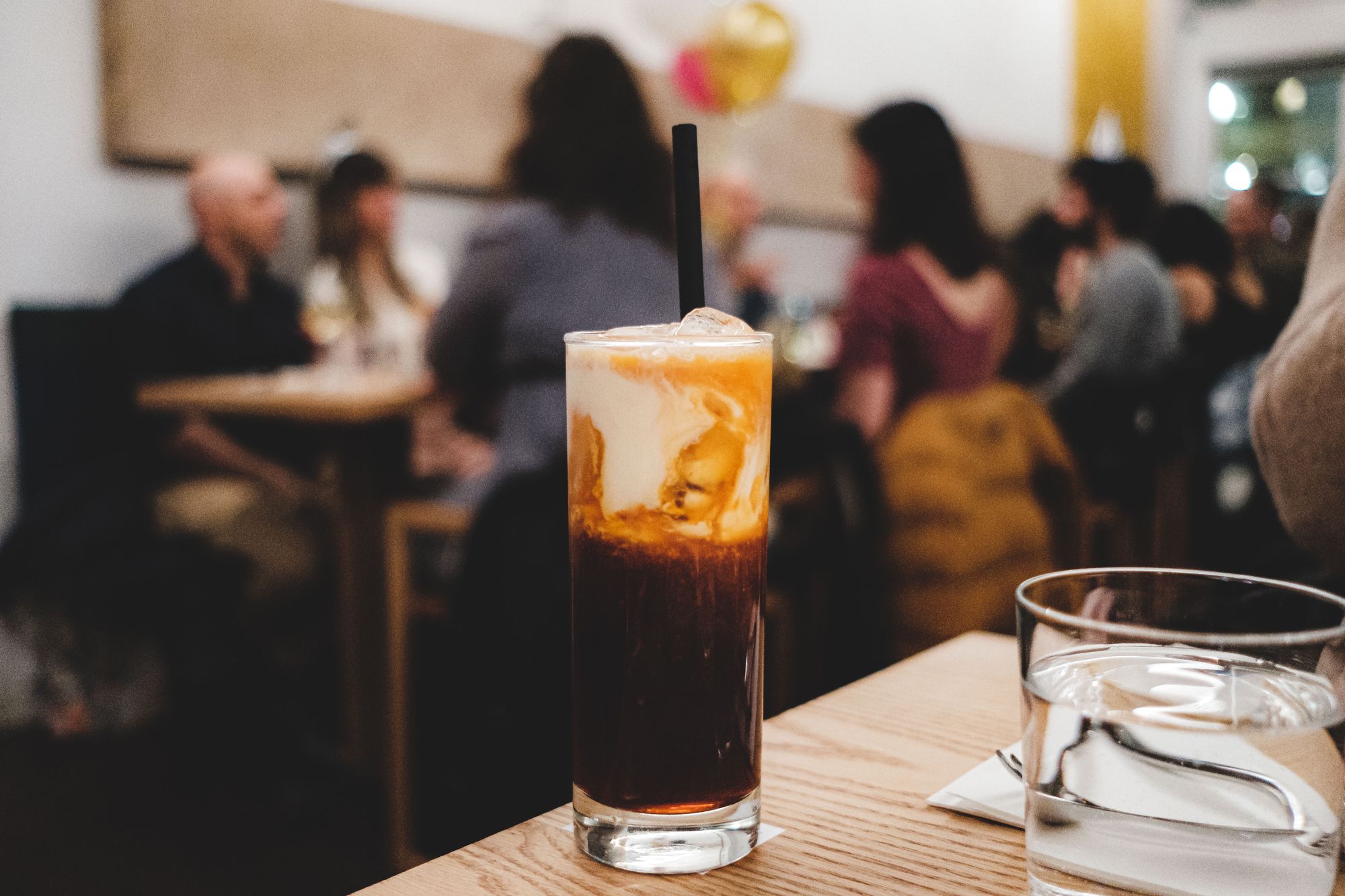 From the 'snacks' menu, we got the shrimp toast. Because we had 4 people, the staff let us have a 4th shrimp toast for another $6. This was an extra savoury piece of toast. It was really tiny though which is just a sign of things to come when dining at Song. Despite this, there was tons of flavour served on the Fife milk bread with shrimp paste coated with eggs, and like most traditional Thai food, cut through with a fresh acidity from the side of achat pickles.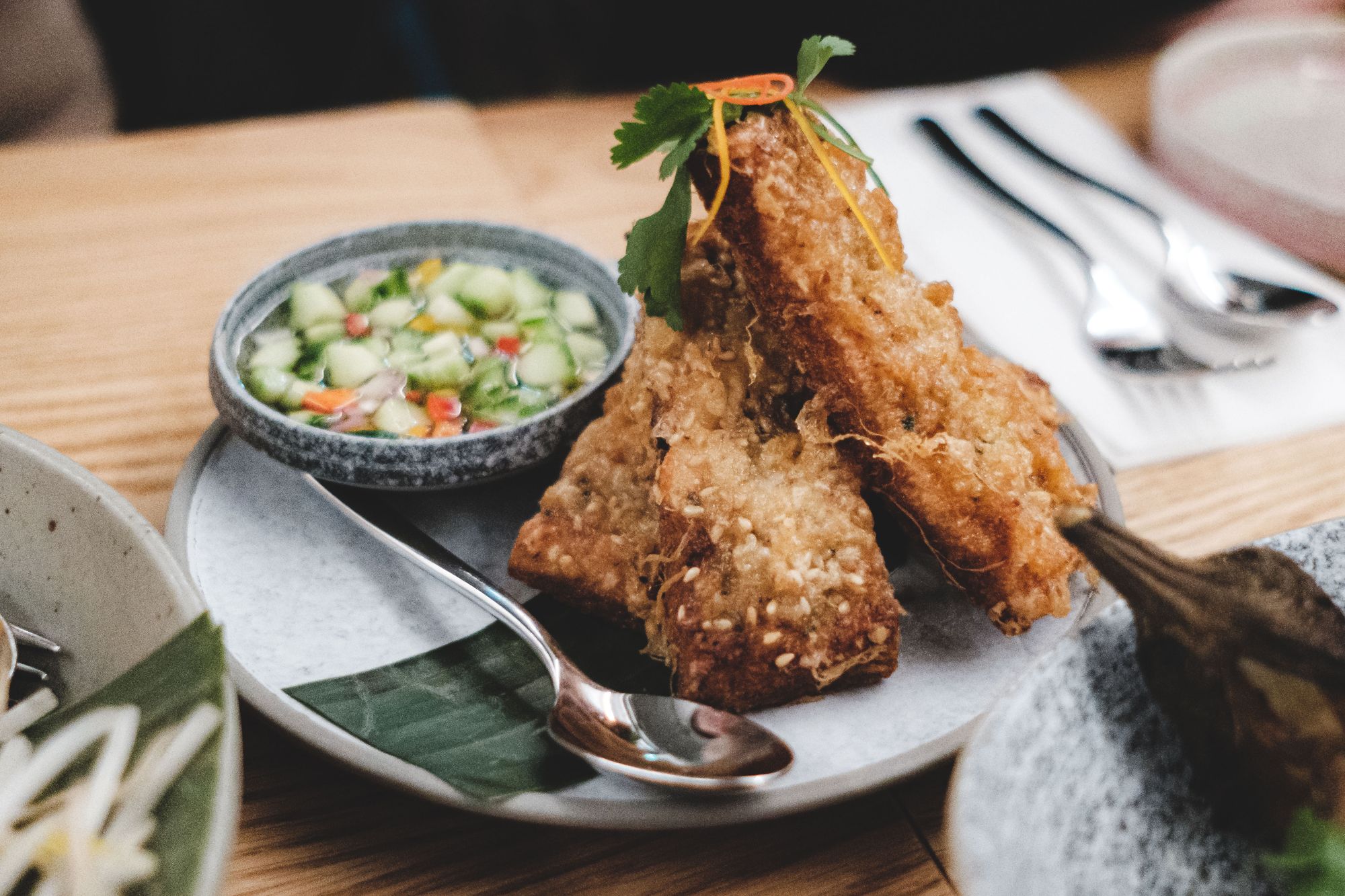 Leave it to a Thai restaurant to name an item with vegetables but have it contain meat. The grilled eggplant salad was the most elevated version of a "larb moo" I've ever had. When you take a whole grilled eggplant, and dice it up with ground pork, tiger prawns, shallots, and a softboiled egg, it's a savoury good time. To reduce waste, they even serve the eggplant stems if you want to get down and dirty sucking out all the eggplant meat. Like the shrimp toast, this was a wonderful blend of umami and sour zing.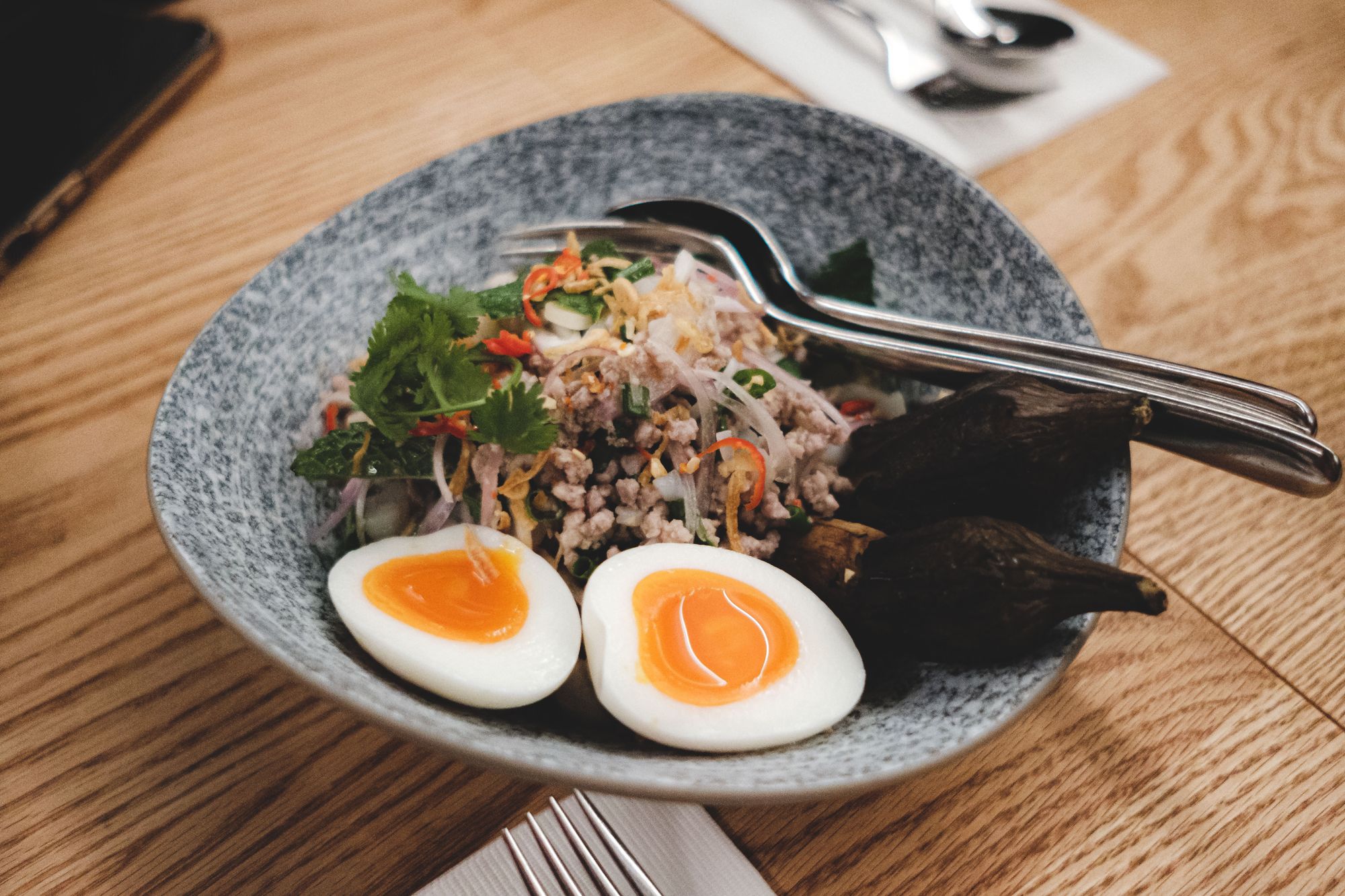 For a truly classic time, we ordered the pad thai but jazzed it up with grilled pork jowl. The pad thai hit the typical notes of chewy noodles, tofu, and housemade tamarind sauce, but the real star was adding the pork jowl. These pieces of cheek were incredibly tender and each bite had a good blend of lean and fatty pieces. For $5 I think this is a no-brainer topper because otherwise you can get comparable pad thai at so many other places. The pork jowl is worth splurging for if you are going to order a pad thai here.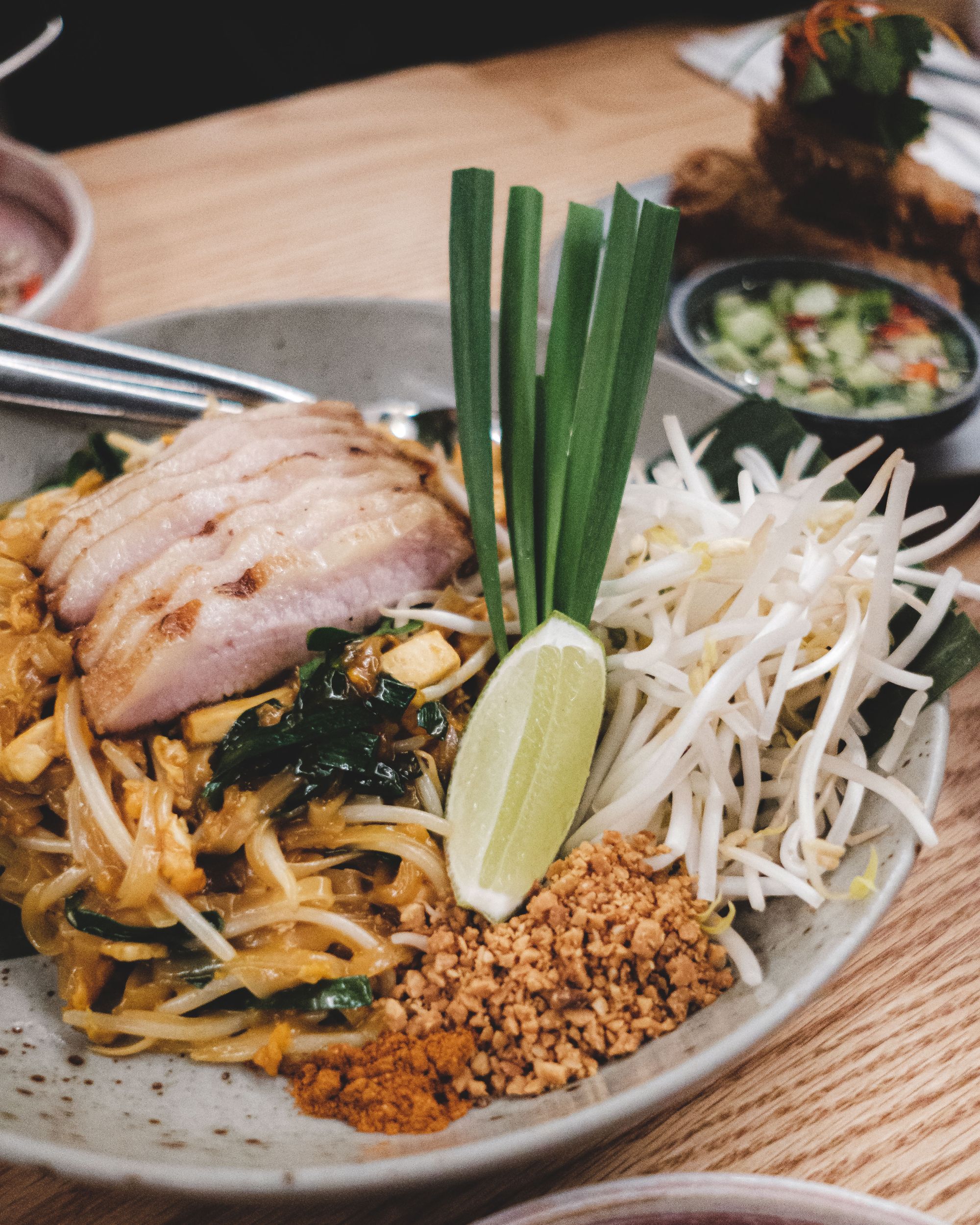 Last but not least, we tried one of their newest items, the massaman duck confit curry. The slow-cooked duck from Two Rivers Meats was a fall-off-the-bone testament to the 18-hour sous vide cooking technique. Again, like the pad thai, the main curry wasn't something miles ahead of a more casual place but the duck confit is what elevates the dish. The only miss was that this was a deep fried duck and the skin was pretty soggy by the time it got to our table so it wasn't that crispy.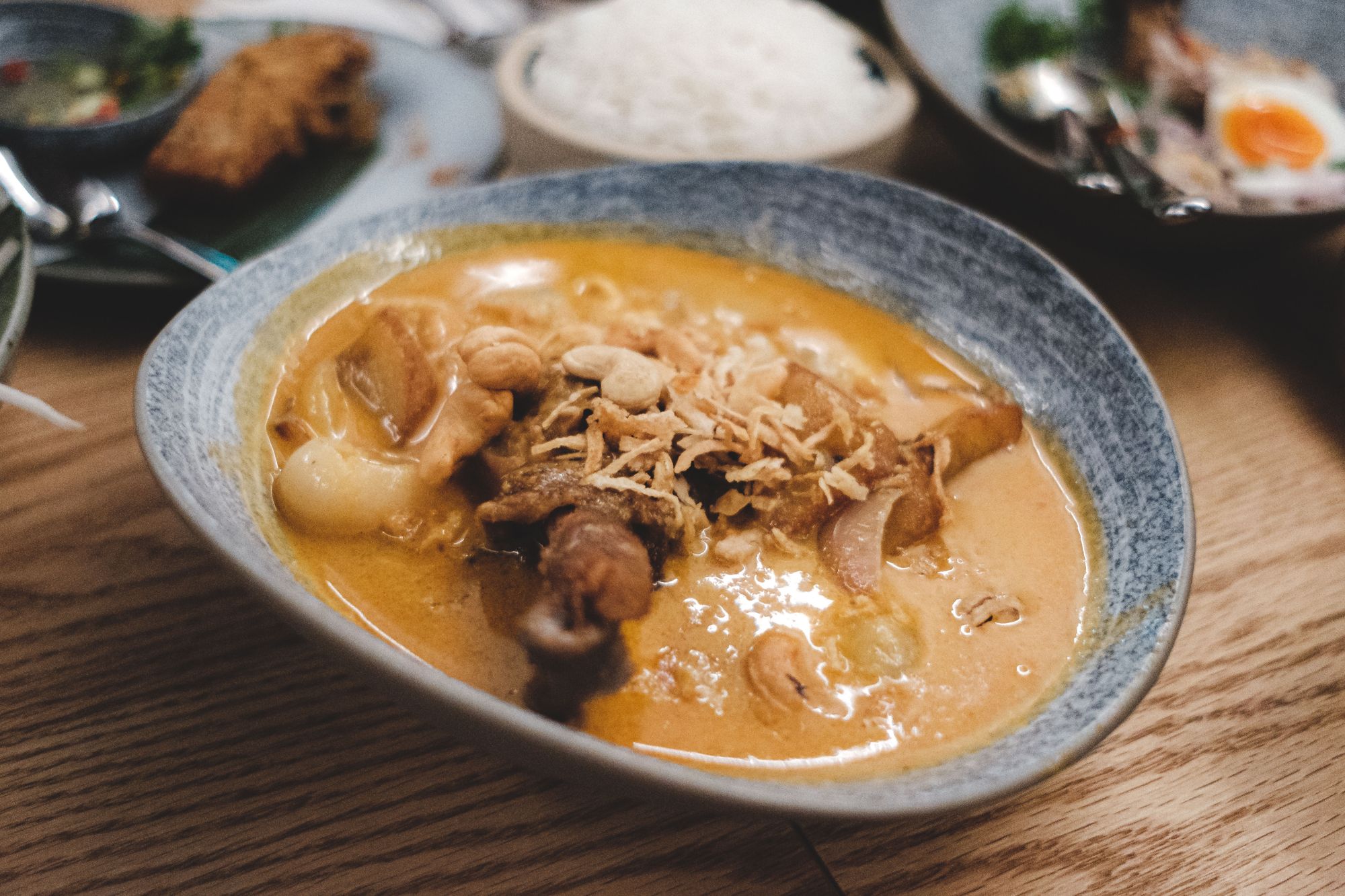 Features:
Song (by Kin Kao) takes up residence in an old building that formerly housed The Black Lodge, another restaurant. The inside is quite rustic with heritage tiles mixed with, well, a ton of other materials. It kind of feels like an art studio inside with long beams of light and mixed patterns on the wall. There is seating for about 80 guests in a very cramped dining room and bar area but the vibe is really eclectic, at least on a Friday night. We were sitting chair-to-chair and it felt like a bumping good time.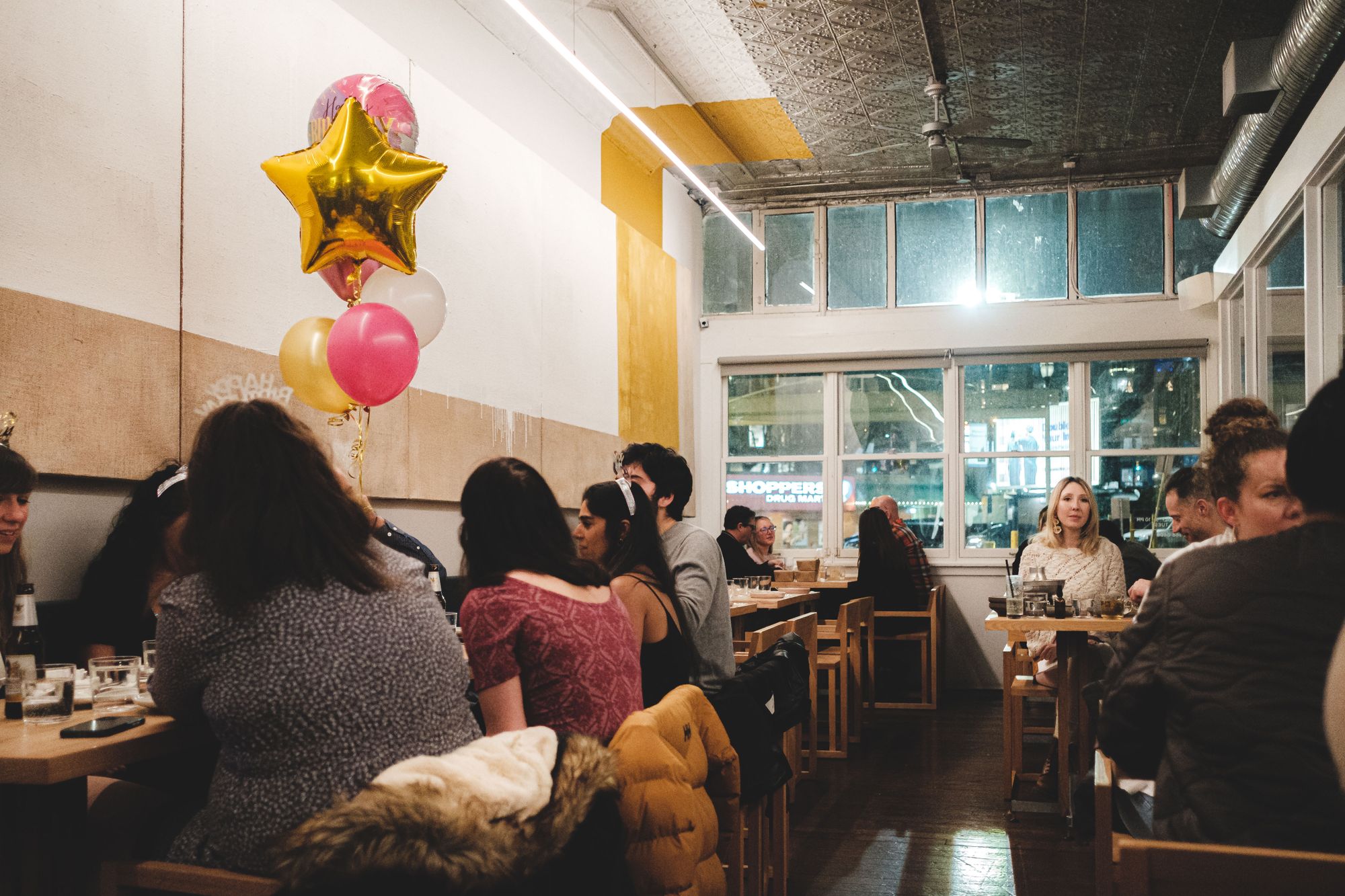 Service:
Service at Song (by Kin Kao) was superb. There were a ton of staff keeping busy with the tables and it was never hard to find our server in the tiny dining room. Food started flowing out about 10 minutes after we ordered (the shrimp toast came real fast) and kept coming at a good pace with our server giving us instruction on how to eat and ask how things were going. They made it a very pleasant experience on a very busy Friday night dinner.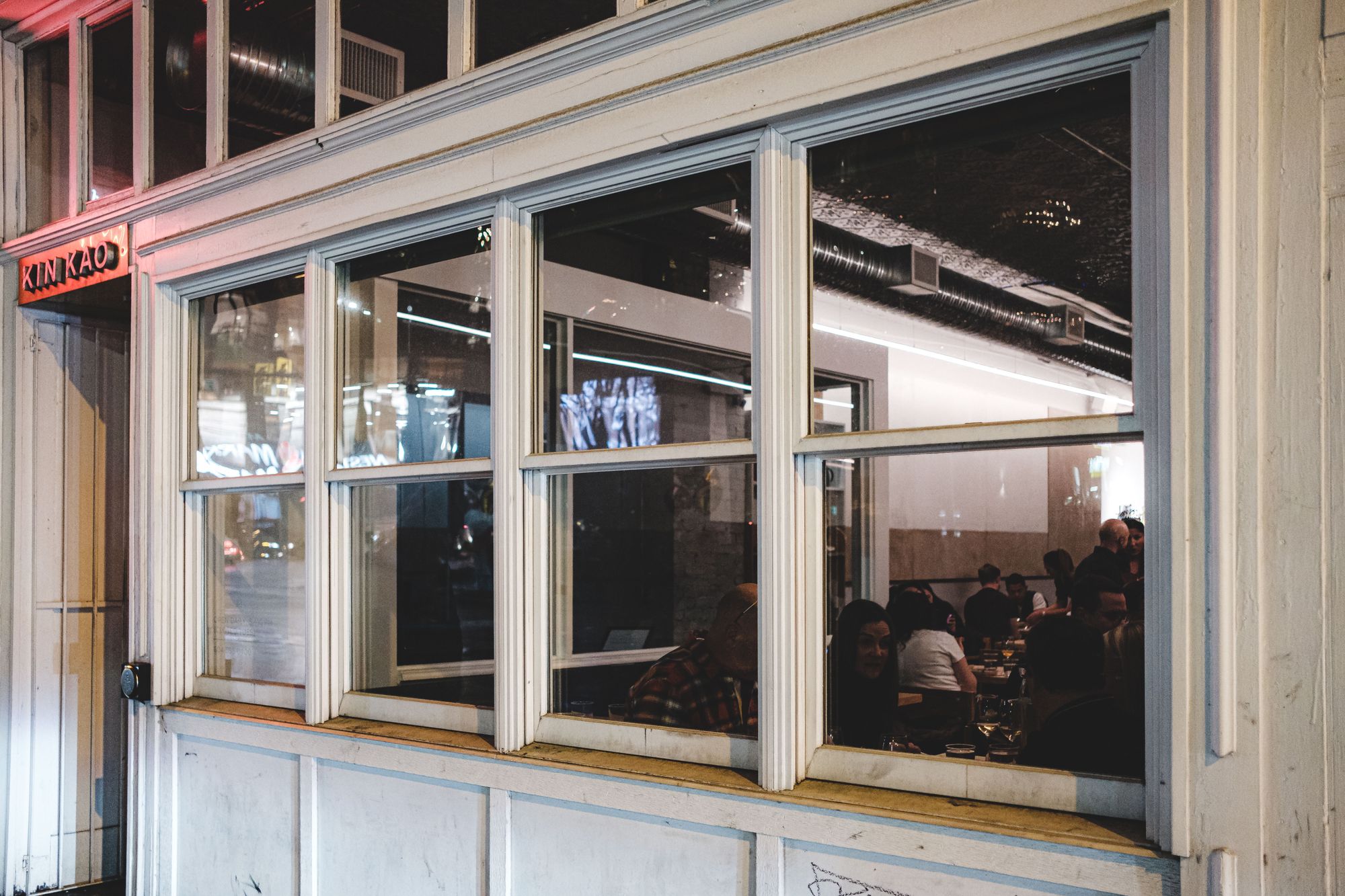 As a side note, Kin Kao is the "original" restaurant and in my mind they are a more casual Thai spot with nice dishware. If Song was the restaurant Kin Kao always wanted to make, it's because it's truly in a dining tier (and price) of its own, and I'm glad the Michelin Guide included Song on their Bib Gourmand list. The guide calls this pad thai best in class and it probably is with the pork jowl. Just understand you could get a basic pad thai with about 90% of the enjoyment at 60% of the price at Sen Pad Thai and that's because Vancouver has really good pad thai whereas Song has really good Thai food.
Final Thoughts:
One-liner: Kin Kao's dream restaurant firing on all cylinders with traditional dishes zested up with elevated ingredients and flair
Highlight: Pad Thai with Pork Jowl
Price per person: $50-$100
Would I go back? Yes.