One thing that gets better in groups is Chinese food. Set dinners are a very popular option when dining at a Chinese restaurant and Golden Paramount in Richmond is no different. The main value proposition is ordering these dishes together makes things easier for the kitchen to prepare and as a result, the set is cheaper than ordering the dishes a la carte. For this occasion, we opted for just that.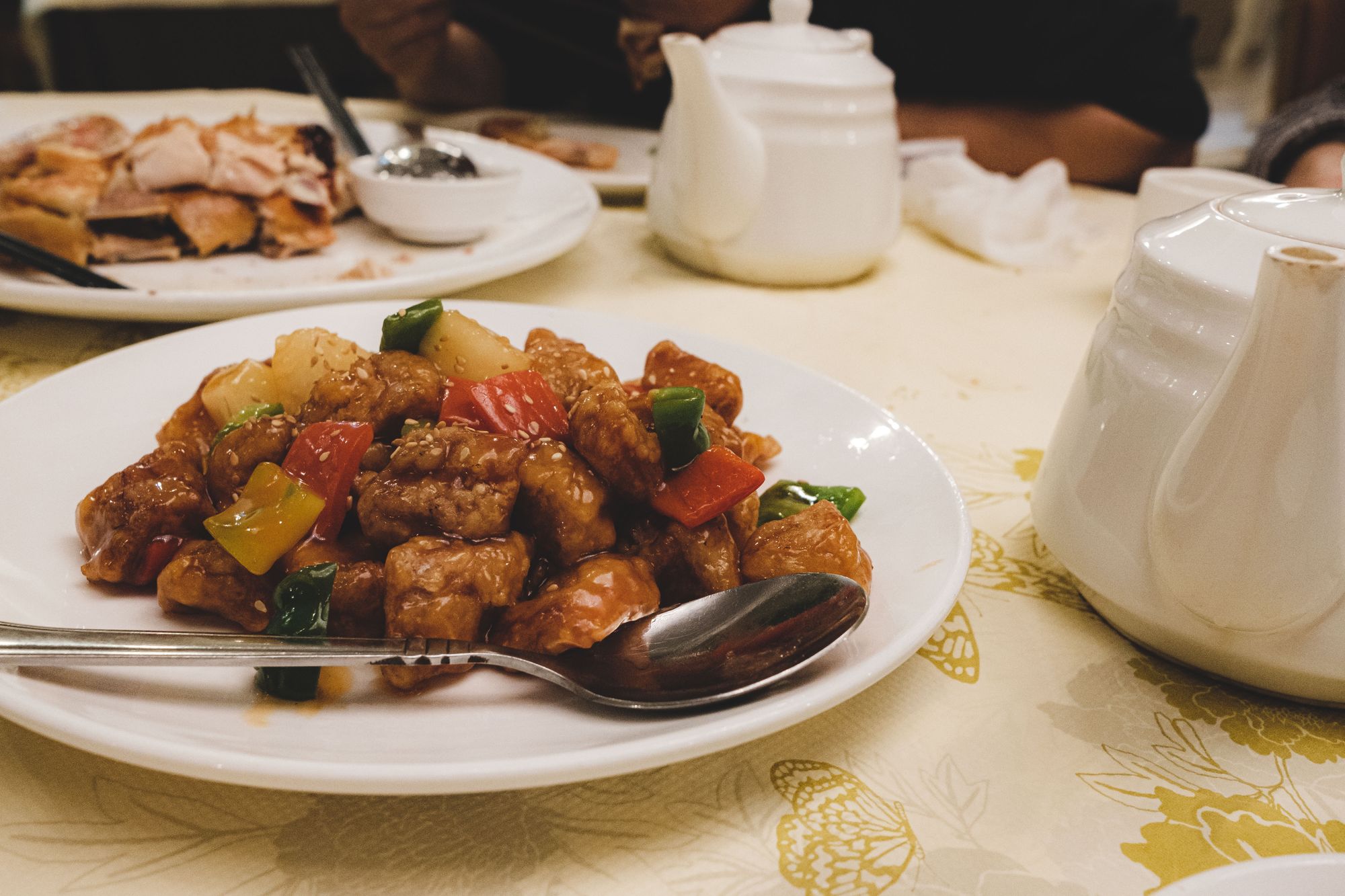 Food:
Team Lido came here for a Sunday dinner and I had a great taste of the following:
Deep-Fried Crab Cake
Dried Scallop and Chive Soup
Abalone with Pea Tips
Crab
Crispy Roasted Chicken
Sweet and Sour Chicken ($24.80)
Pea Tip with Mushroom
Fried Rice with Dry Scallop
House Dessert
The 6-person dinner set cost $288. By itself it was 8 courses minus the sweet and sour chicken, so divided amongst 6 people, it was $48/person and $6/person/course. The math doesn't lie. That's good value!
The deep fried crab cake was a fun appetizer to start the evening with. The crispy exterior with ridges meant there was a lot of breading to munch into. That being said, the breading was on the oilier side so I was ready to move on after one crab cake.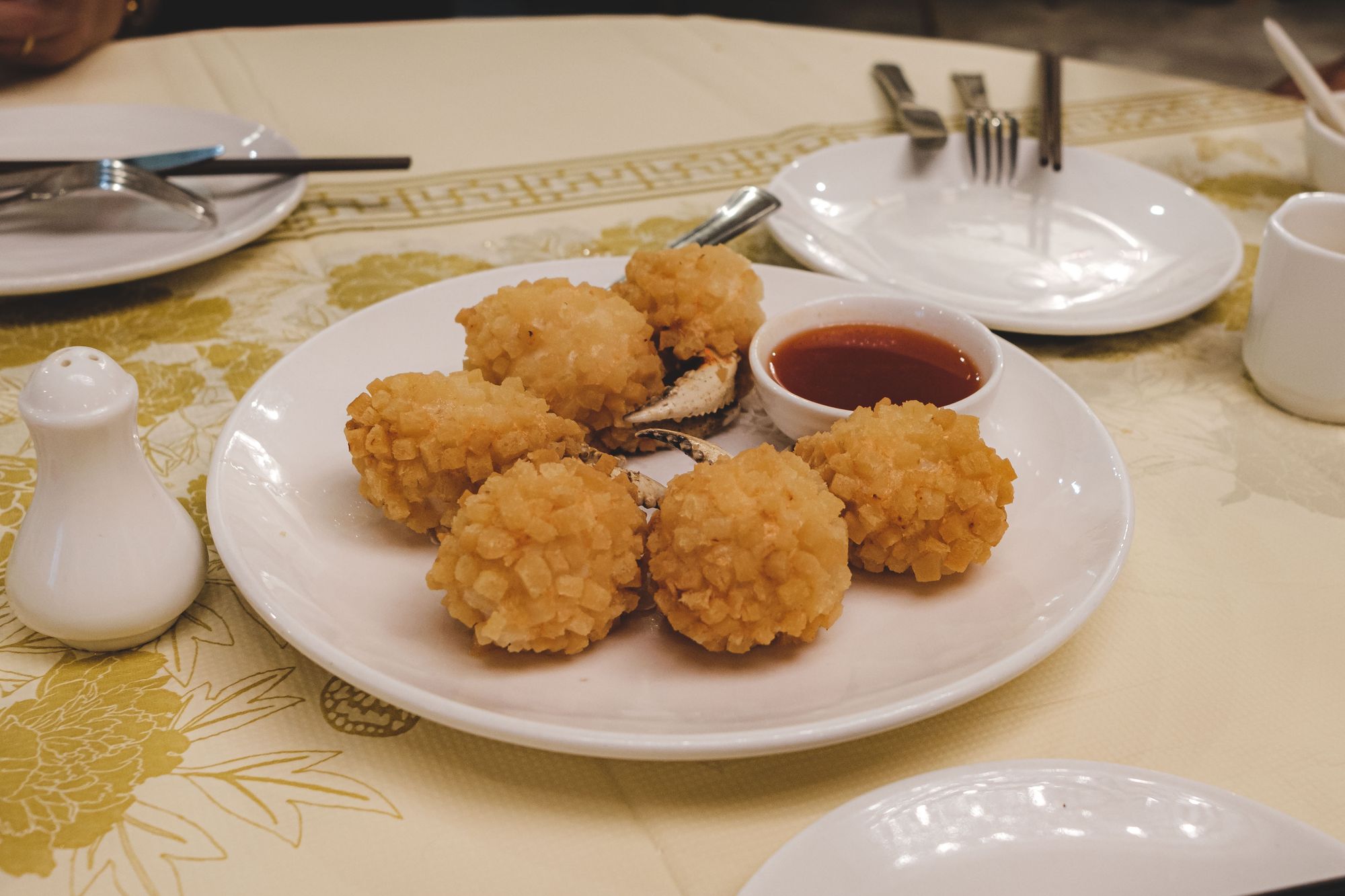 The dried scallop and chive soup was a hearty soup with a ton of flavour. I eagerly scooped myself up a second serving.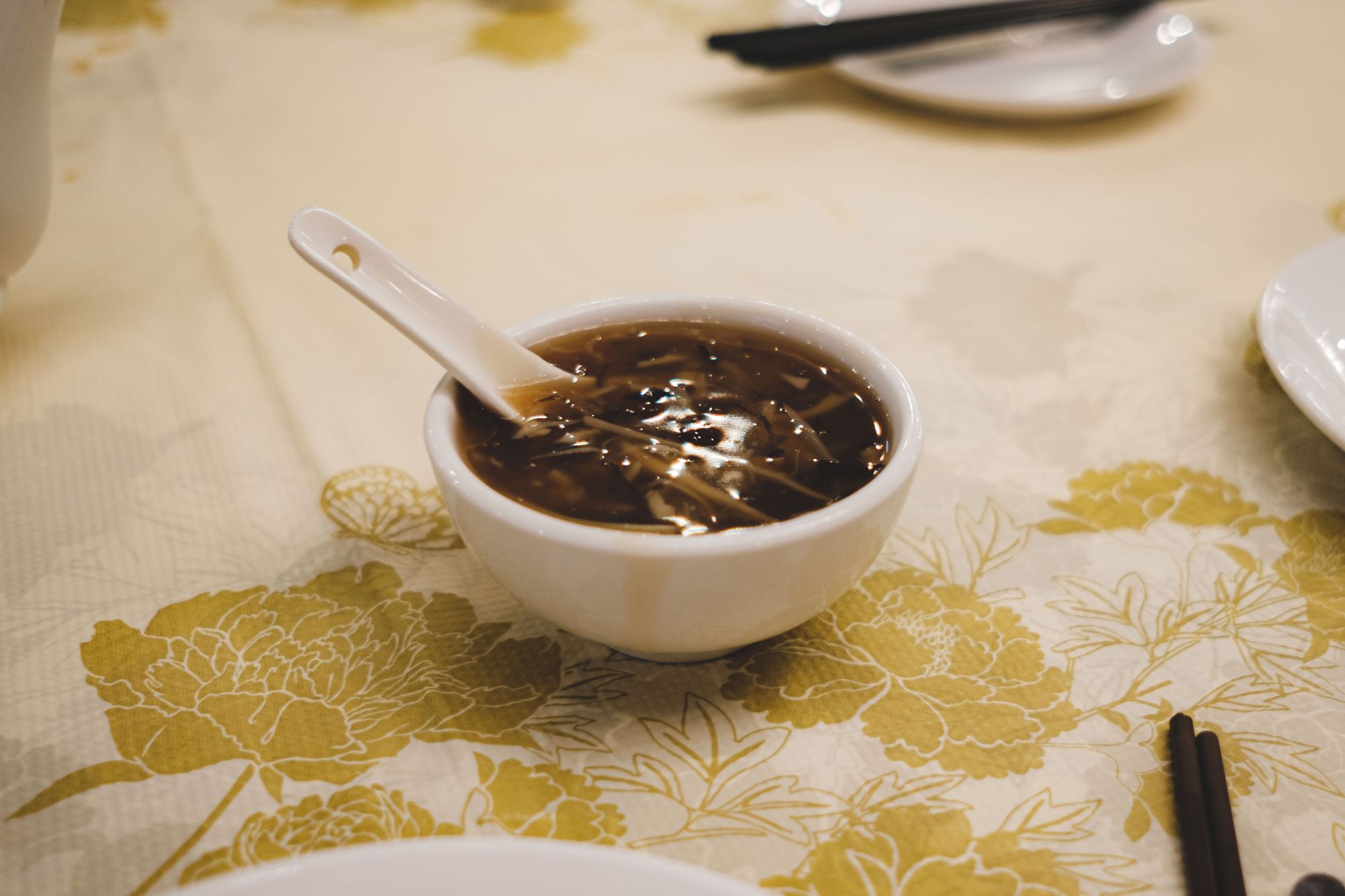 Next up was the seafood courses, and the abalone with pea tips delivered. Abalone is similar to a mushroom with with a meatier taste. The pea tips were a fine accompaniment for this abalone which had a ton of chew and lots of umami in the sauce.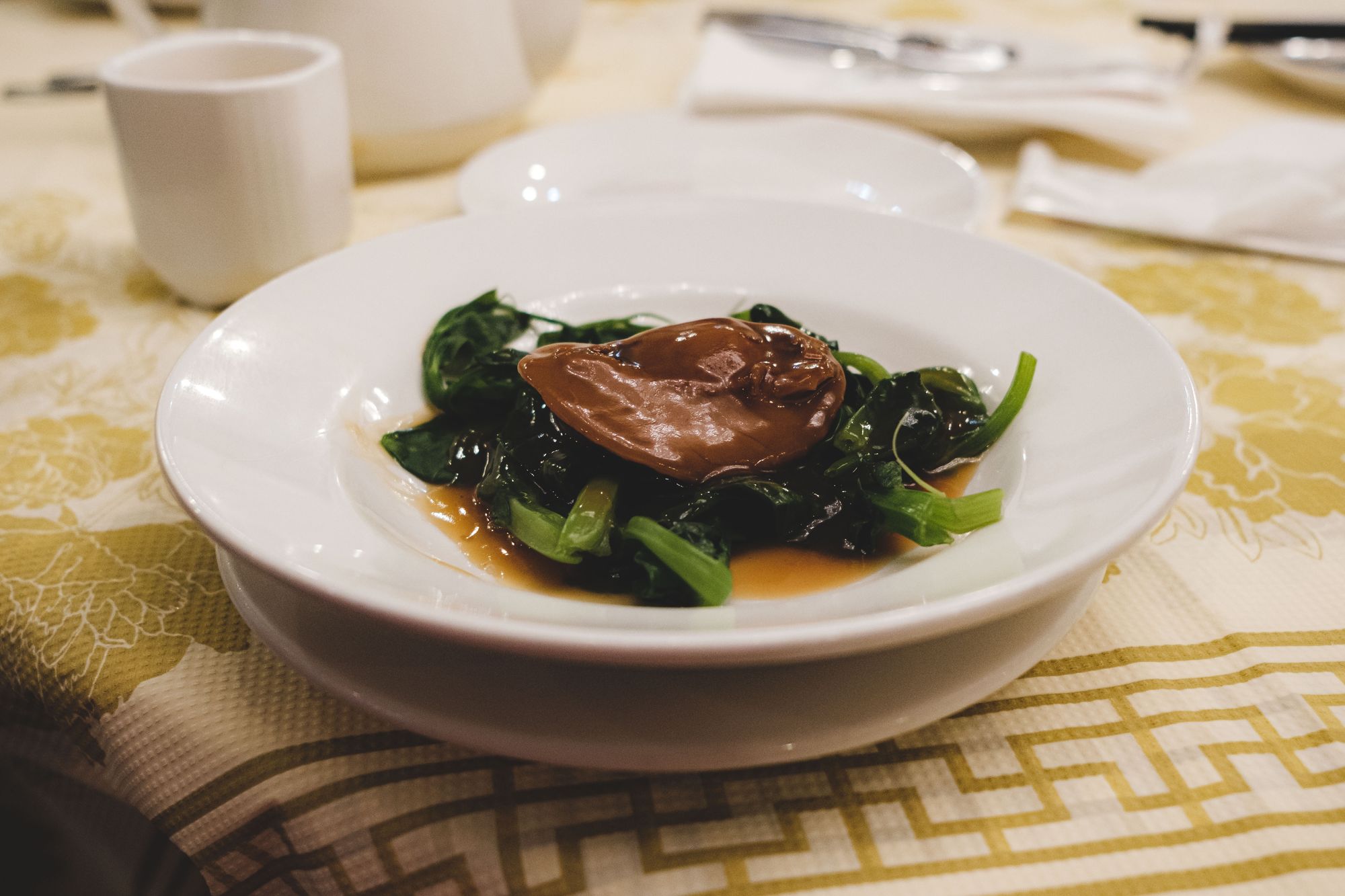 The crab came next and this was a battered batch of claws and legs. To my dismay, the seasoning was quite bland and the batter just tasted like flour. The meat was standard fare for crab but overall this was a disappointment.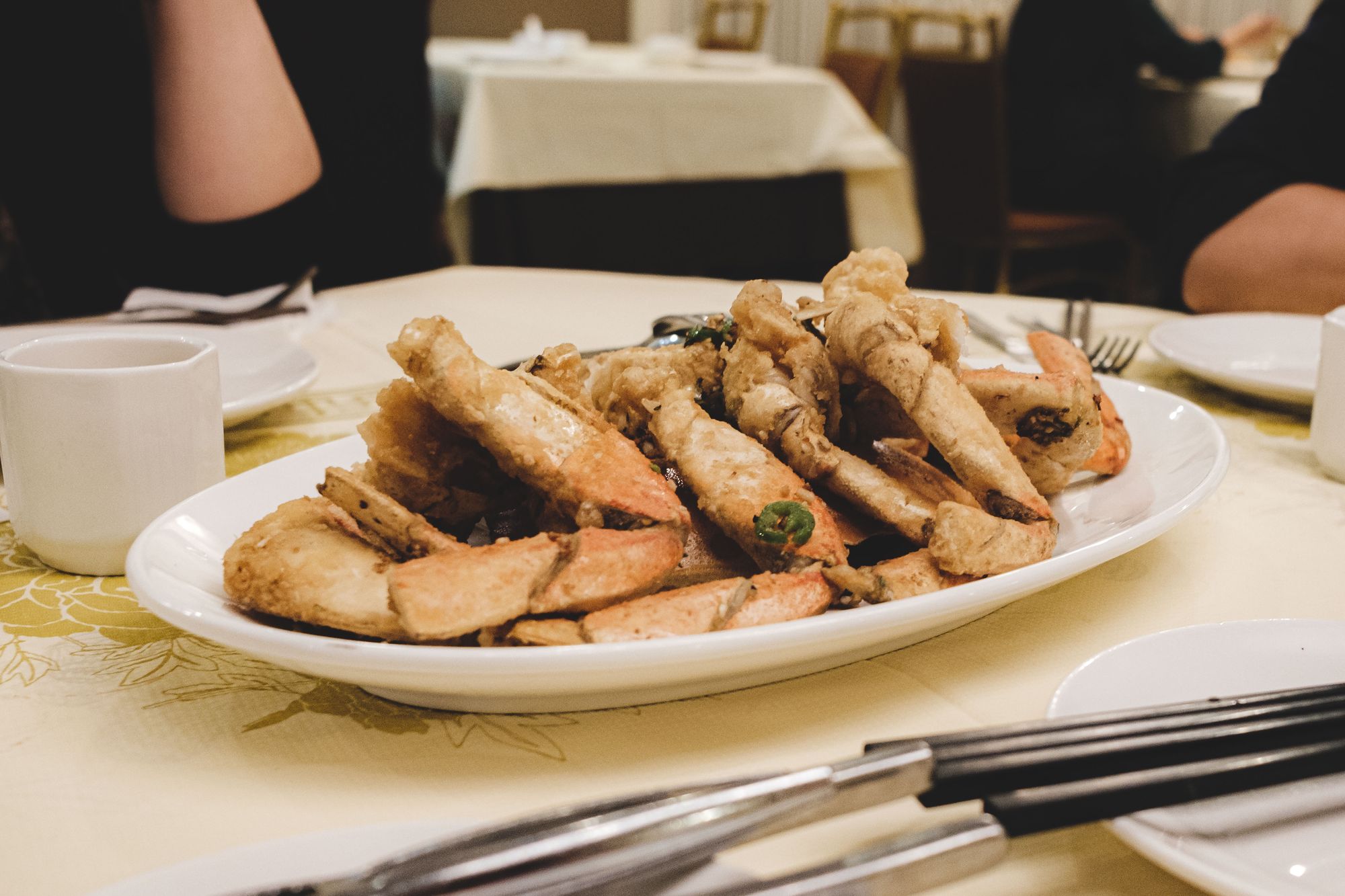 The crispy roasted chicken came next and unlike the crab, the seasoning was a home run here. The brining and the side fish sauce made for a salty and tangy experience that was very satisfying on the palate and made me itching for more.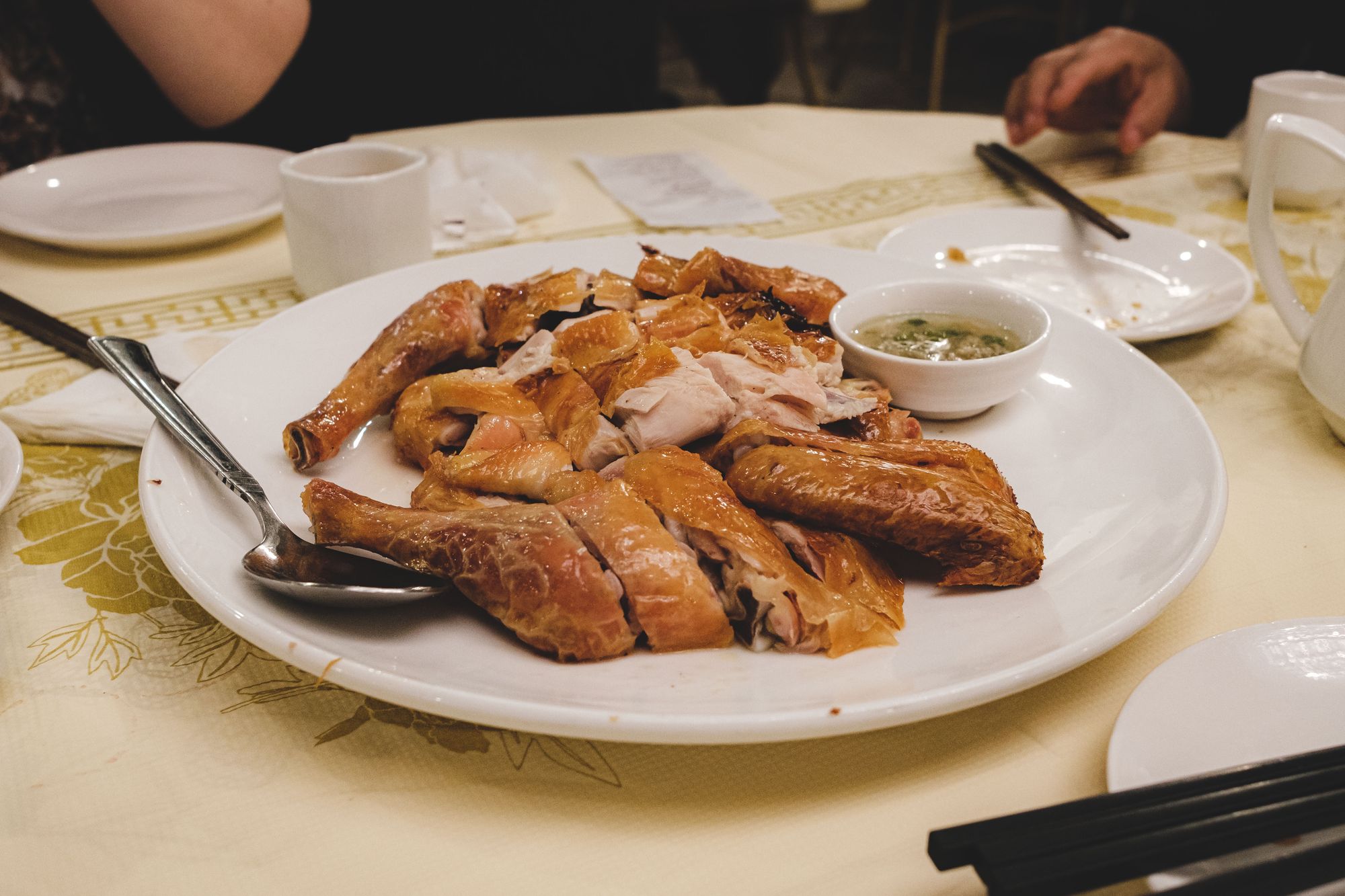 Our other chicken dish was the sweet and sour chicken, for which I've seen this restaurant get talked about for. This dish did not disappoint. The breading was the perfect gateway between a balanced sauce and a juicy piece of chicken meat. I know how Americanized this dish is but as a CBC kid, I thought this was among the tops in my memories.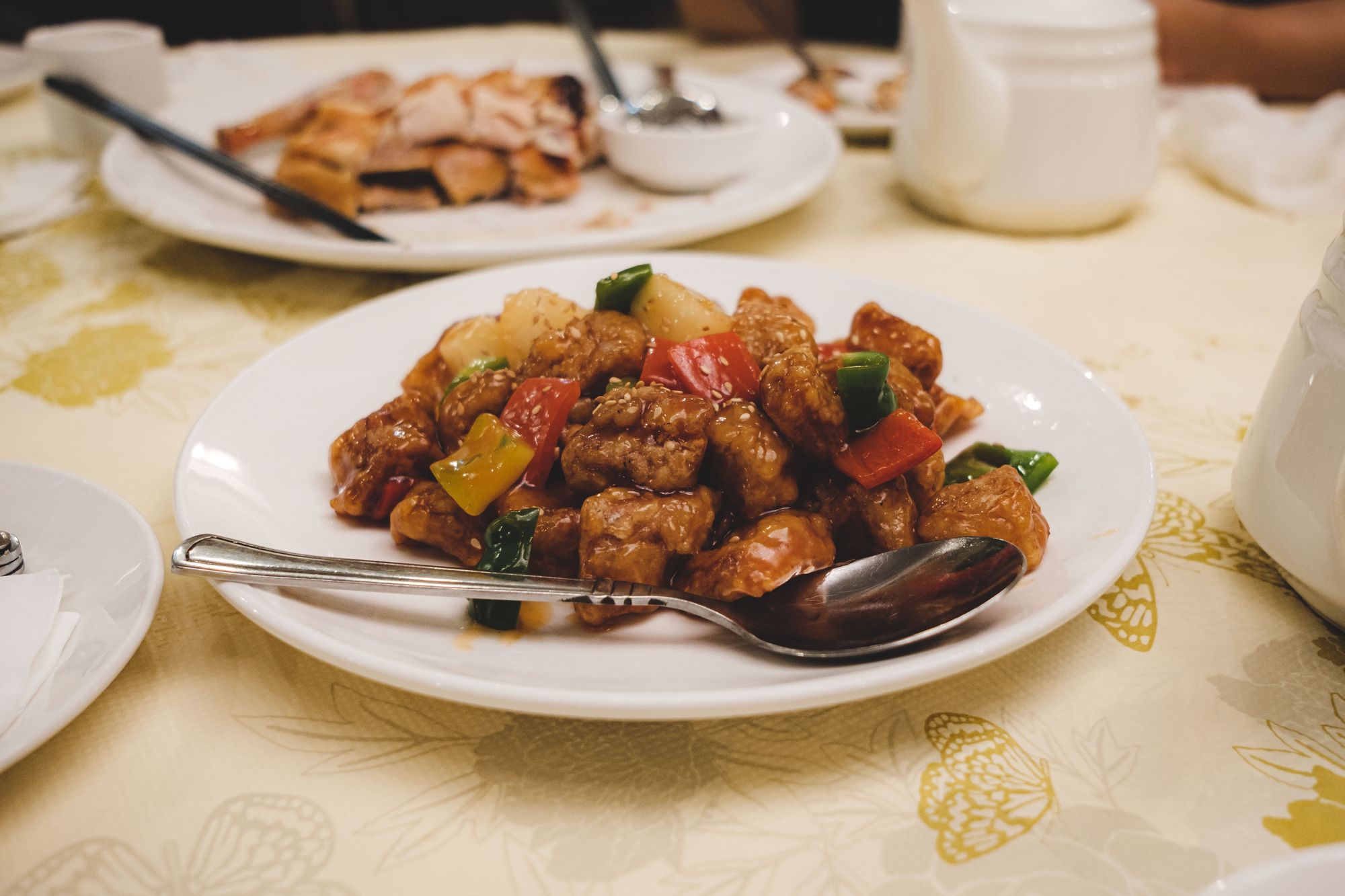 As the heavy proteins finished, we started to wind the dinner down with lighter dishes, which meant a pea tip with mushroom dish was due out next. The mushrooms here were hearty and had a ton of bounce. It's the second appearance of pea tips this evening but like the abalone, the sauce was an explosion of umami in each bite which meant I was quite happy with the result.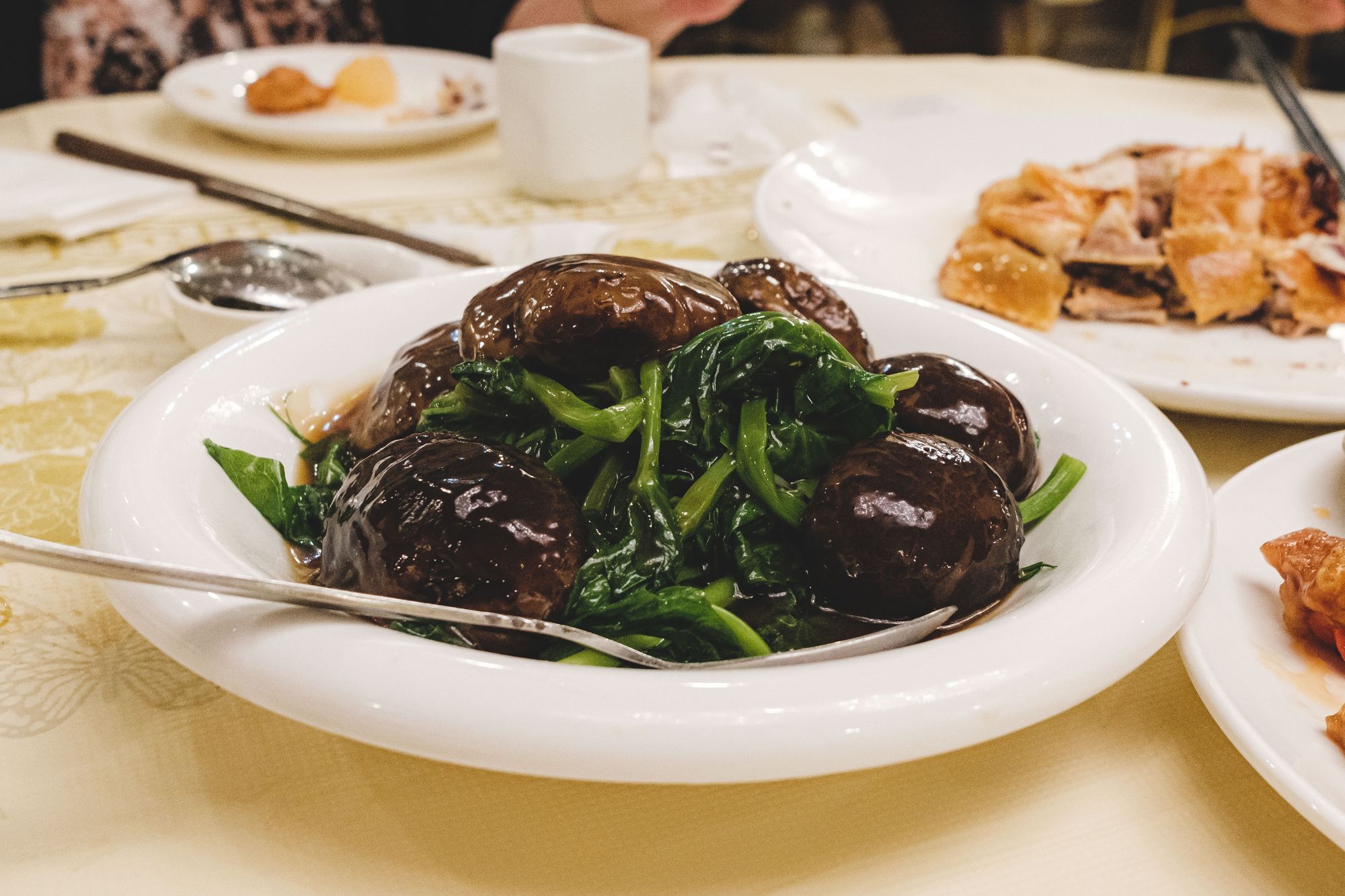 The fried rice with dry scallop was more of a formality. Sure it was a staple of Chinese meal but this offered nothing groundbreaking nor offensive. It just filled up what little space remained in my stomach.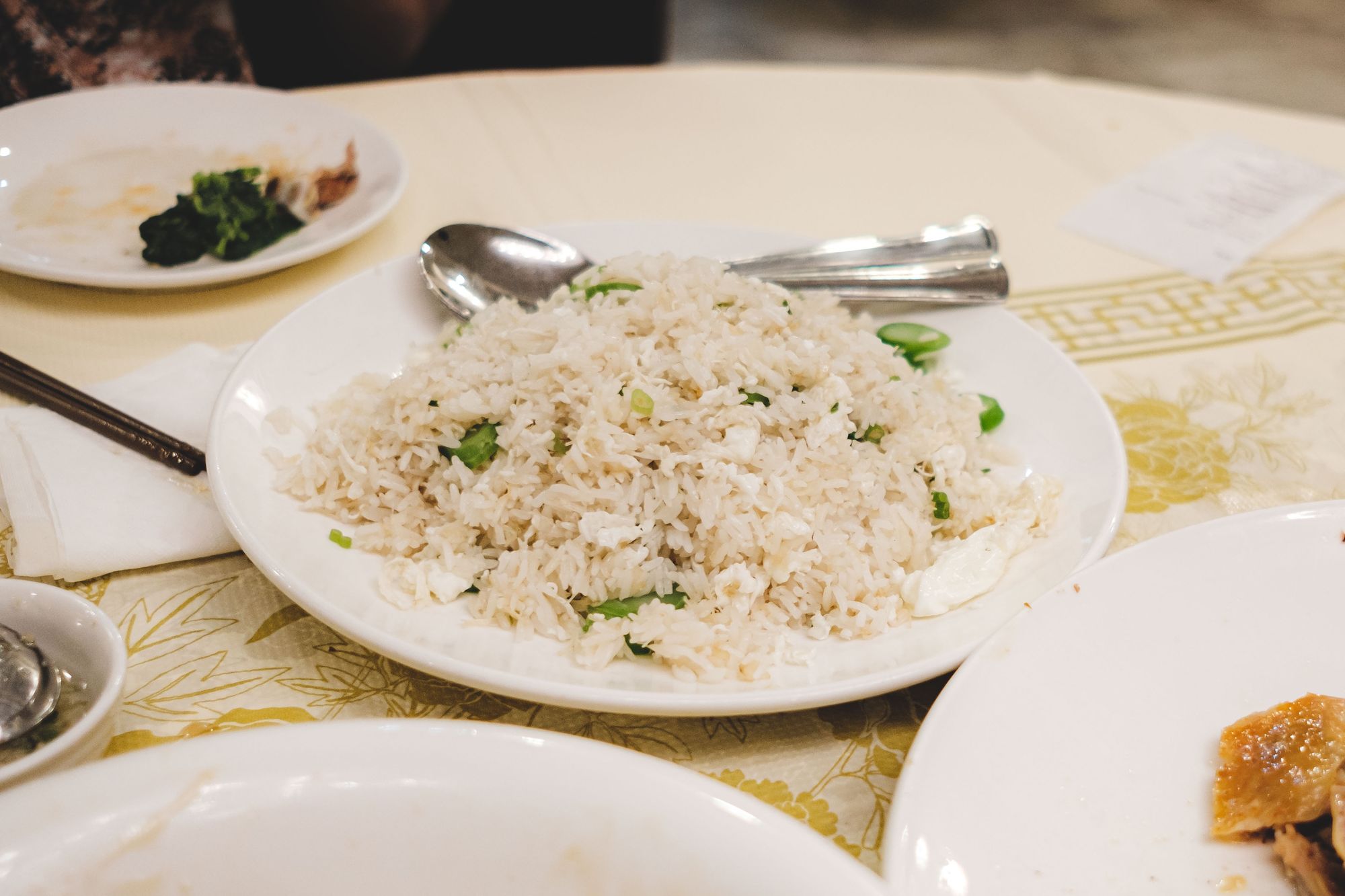 And finally, the house dessert, which was a soup mix of red bean and other sugary nuts. Honestly, the red bean soup does not do it for me, but my parents love it more than any of the tapioca desserts, so that's just how we end most family dinners.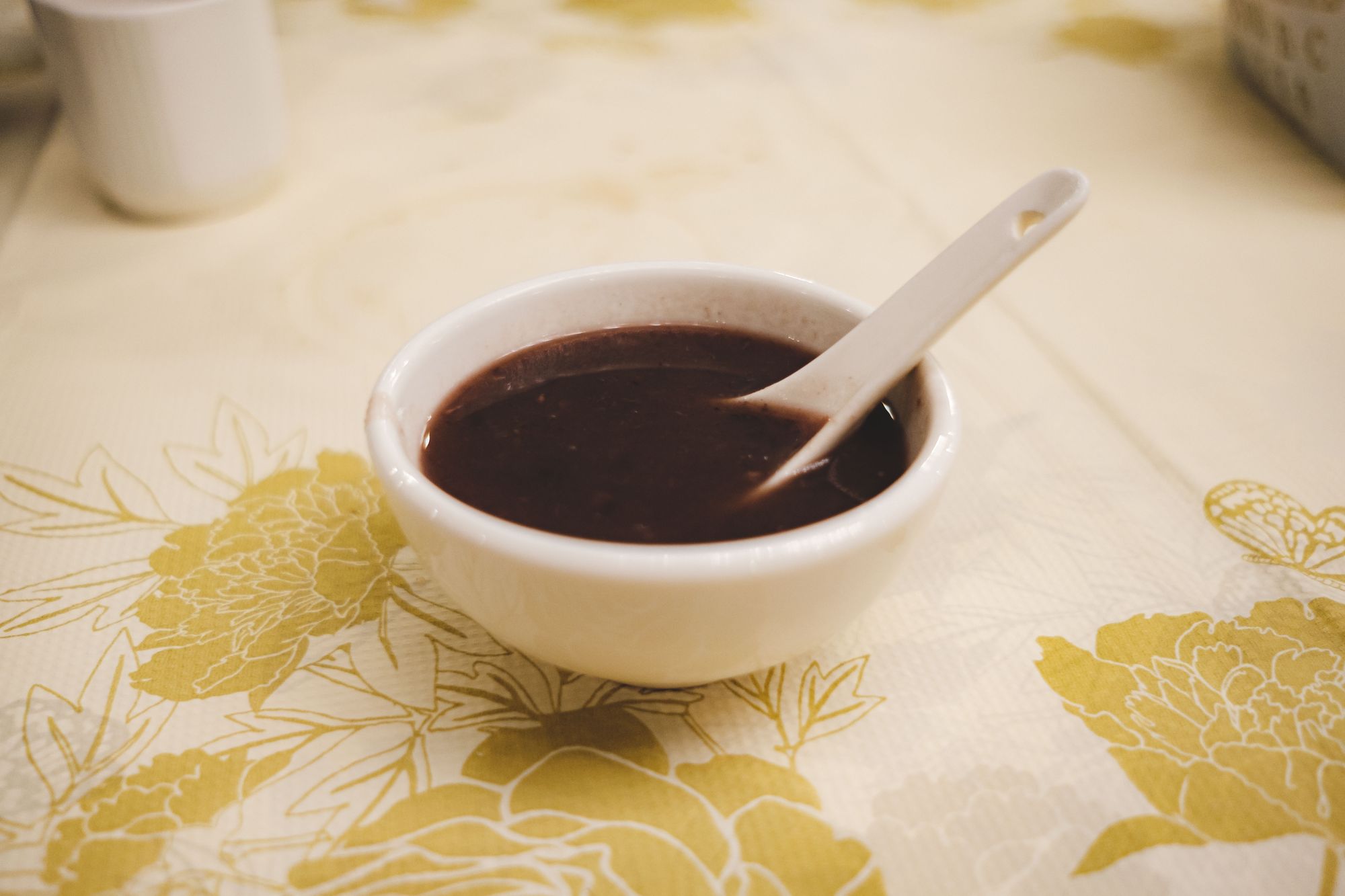 Features:
Golden Paramount Seafood Restaurant takes up residence in the Anderson Building which means it shares occupancy with another Chinese restaurant (more casual) and a ton of office buildings. I've no doubt that the dim sum specials here are great, but otherwise this is another Chinese business in a sea of Chinese restaurants in Richmond.
The inside was a very traditional dining room, with separate rooms down the hall if you want to have a large private booking. I think there is seating for about 120 guests amongst the main dining room and the private rooms. What's noteworthy is how far the washroom is. No joke, it's down a hallway way past the main premises of the restaurant, so don't give up once you start down the path.
Service:
Service was standard fare for Golden Paramount Seafood Restaurant. The person on the phone took my reservation in English but it really wasn't needed. On a Sunday evening at 5:30pm, there was ample seating. Food was also quite prompt. Once we put in our set dinner order, food started pumping out in about 15 minutes and didn't stop until the fried rice was presented.
Final Thoughts:
One-liner: Golden Paramount is really prompt and serviceable Chinese food with the best sweet and sour chicken in my recent memory, but the crab left something to be desired
Highlight: Sweet and Sour Chicken
Price per person: $40-$60
Would I go back? Yes.